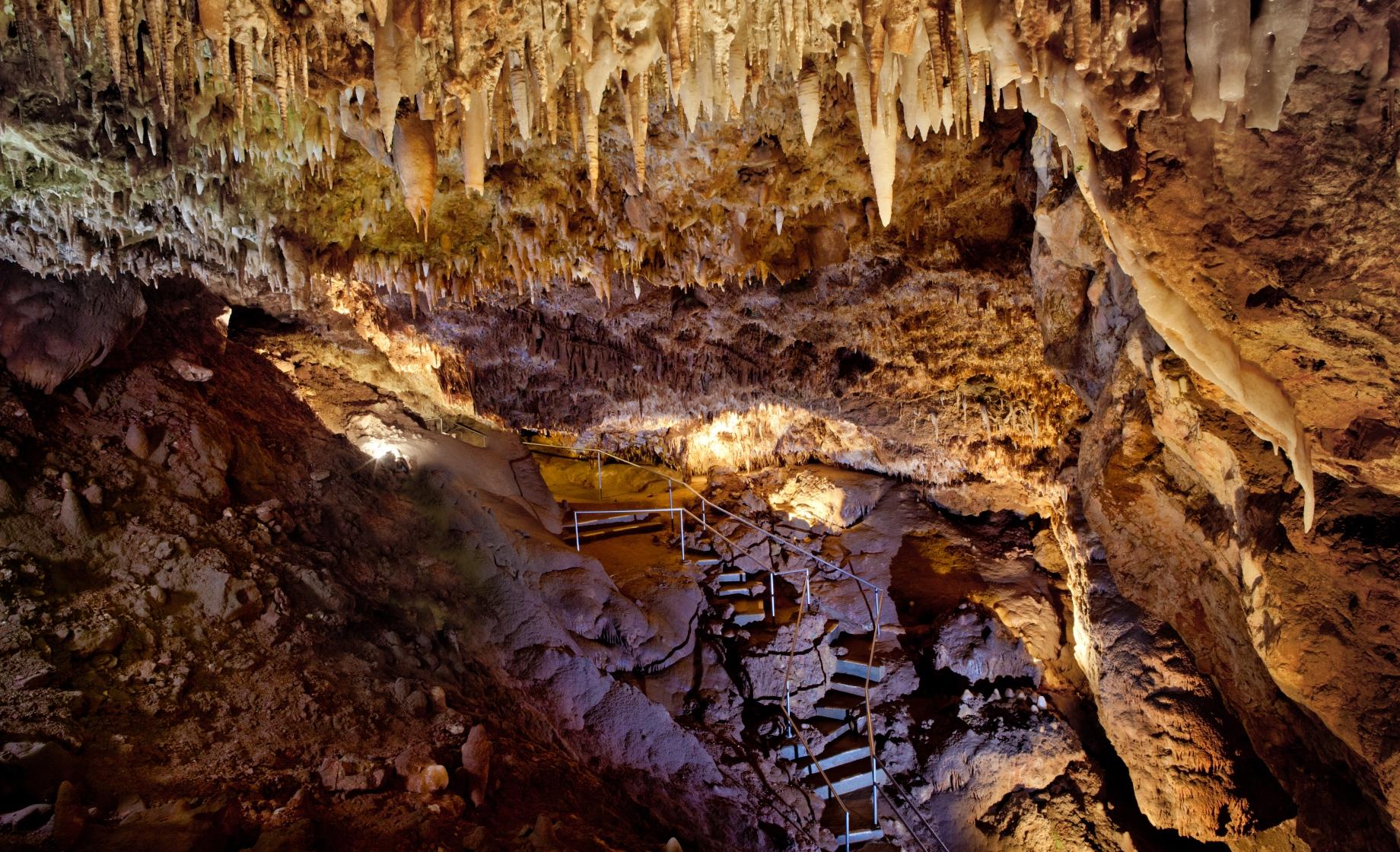 To explore the subterranean caverns of South Dakota is to enter a world of discovery. Head underground to explore some of the largest and most amazing caves on the planet.
Named for the crystals that line its walls, Jewel Cave is the third-longest cave in the world and features calcite crystals and formations of boxwork, cave popcorn and a long ribbon drapery known as "cave bacon." Nearby, Wind Cave is the sixth-longest cave in the world and home of the world's largest concentration of rare boxwork formations. The wondrous cave also sits under a 33,970-acre South Dakota wildlife sanctuary.
But these aren't the only cavernous wonders in the state. Take your pick from the state's many caves and prepare to be awestruck. Learn Seven Things You Didn't Know About Black Hills Caves and check out the listings below to plan your perfect subterranean South Dakota adventure.