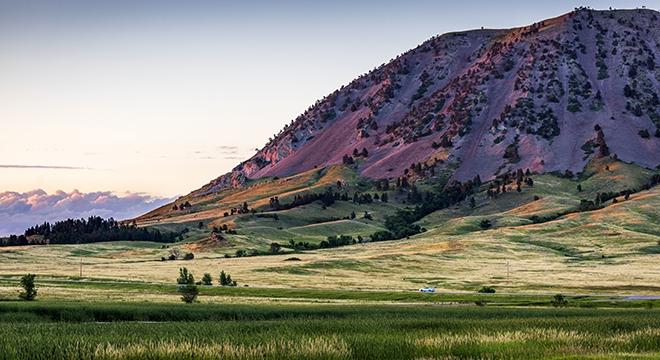 What A Butte!
Sitting at 4,426 feet tall, the view you get from this mountain sure is impressive. So impressive, in fact, that you can see 4 different states from the summit!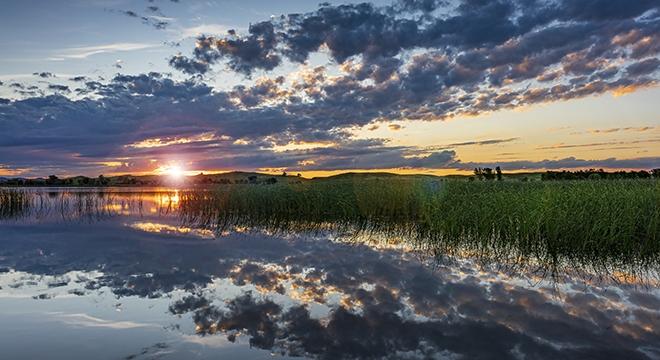 Gone Fishin'!
As the old saying goes, "there's plenty of fish in the...lake." At 215 acres in size, Bear Butte lake offers plenty of opportunities to reel in the catch of the day!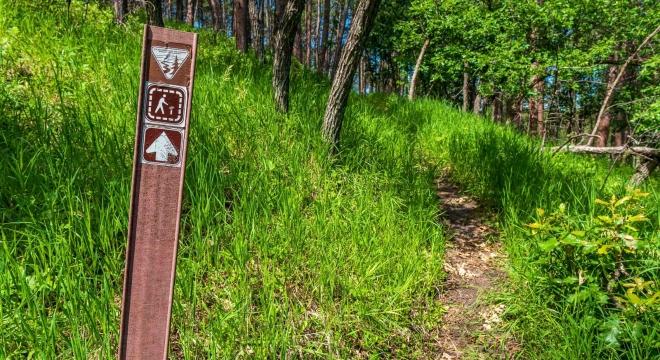 Celebrate Centennial Trail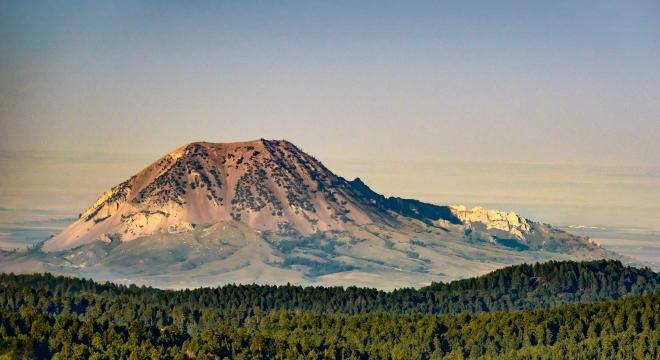 What's In A Name?
The most popular legend about this butte goes like this: Kids disturb bear, bear chases kids. When the children outran the bear and climbed upon a tree stump, both the stump and the bear began to grow. The bear raked the sides of the growing stump (creating Devil's Tower in Wyoming) until an eagle rescued the children. The bear gave pursuit before falling into a slumber at the foot of the Black Hills and becoming Bear Butte.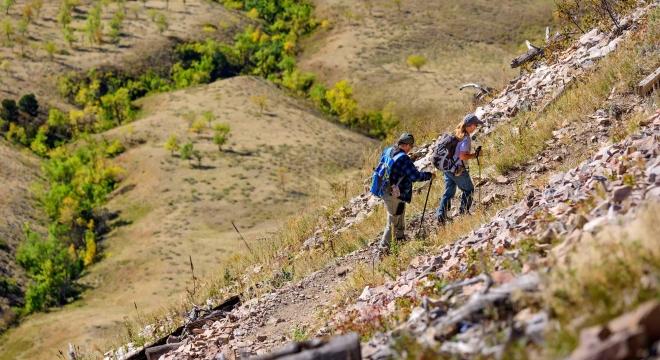 Peak Enjoyment
Located just a few miles outside of Sturgis on Highway 79, this intrusion of igneous rock — commonly mistaken for a mountain — is a National Historic Landmark that offers a 1.85-mile hike to the 4,426-foot summit, where hikers can get a stunning view of four states.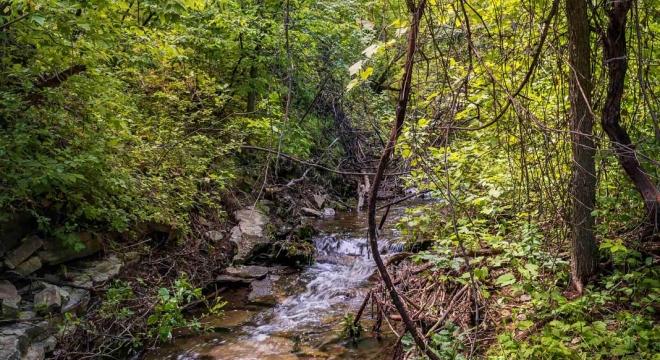 Trail Mix
Fort Meade Recreation Area has plenty of places to roam. See prairie, forest, and more along a variety of nearby trails, including the Alkali Creek Nature Trail, the 7th Cavalry Trail System, and an 11-mile portion of the 111-mile Centennial Trail.
SEE WHAT DISCOVERIES WILL BE WAITING FOR YOU IN STURGIS
Check Out These Businesses Near Bear Butte State Park
Nearby Attractions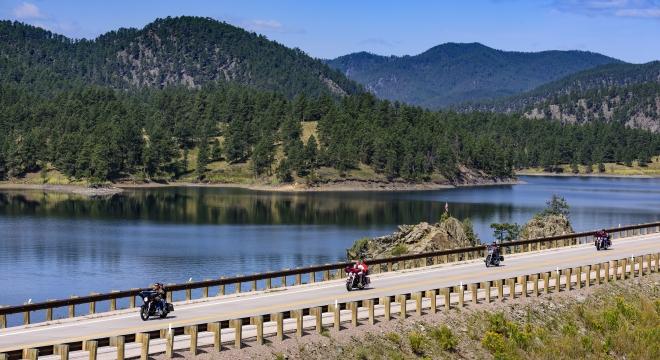 Sturgis Motorcycle Museum & Hall of Fame
Sturgis is home to the nation's largest annual motorcycle rally, so it's only natural for the city to boast the Sturgis Motorcycle Museum & Hall of Fame. Come explore the rich history and lifestyle of motorcycling.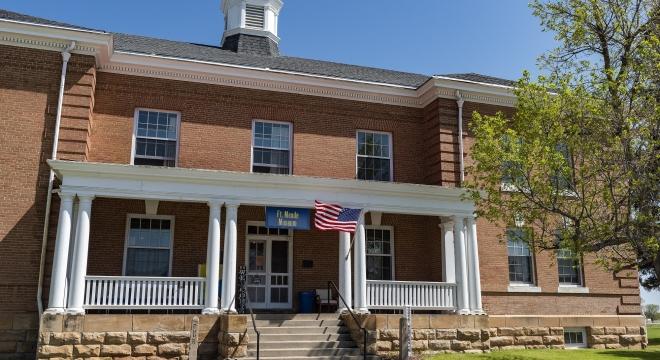 Fort Meade Museum
Listed on the National Register of Historic Places, Fort Meade was established in the late 1800s to protect settlers who traveled to the Black Hills in search of gold. Visit the Fort Meade Museum to learn the history of the fort and the region.