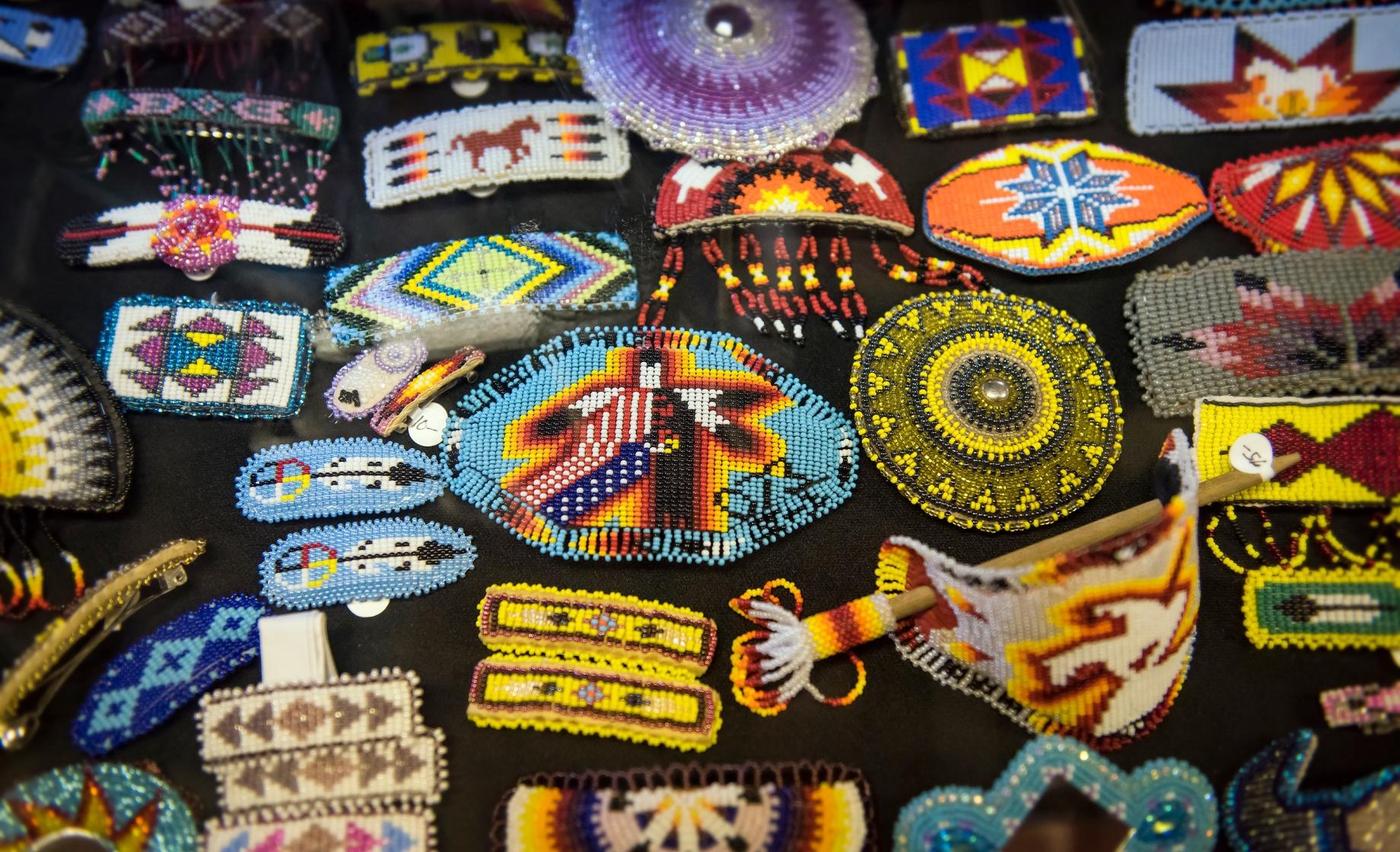 For generations, Native Americans have passed on their rich artistic traditions, knowledge and skills. Native American culture is woven into the fabric of South Dakota's heritage. Dakota, Lakota and Nakota art colors our homes, schools, businesses and museums.
Treasured artifacts blend with modern Native American art in museums and galleries across South Dakota. From brightly colored beadwork to finely crafted horse dance sticks, each piece contributes to the ongoing story of the Dakota, Lakota and Nakota people.
Visitors can find Native American displays in museums, galleries, visitor centers and retail shops across the state and find locations that offer Native American art for sale.
Purchasing Authentic Art
Under the Indian Arts and Crafts Act, all Native American/Alaska Native arts and crafts products must be marketed truthfully regarding the Native American heritage and tribal affiliation of the artist or craftsperson.
Shop Wisely – Tips for Buying
1. When purchasing from a dealer, shop wisely and choose one with a good reputation.
2. Request a written guarantee or written verification of authenticity.
3. Get a receipt that includes all the vital information about your purchase, including price, maker and maker's tribal affiliation.
4. Familiarize yourself with different materials and types of Native American arts and crafts, as well as the indicators of a well-made, handcrafted piece.
5. Realize that authentic handmade pieces may be expensive.  If a price seems too good to be true, be sure to ask more questions about the item and its maker.
Taken from the U.S. Department of Interior, Indian Arts and Crafts Board. www.doi.gov/iacb
SEE WHAT PEOPLE ARE DISCOVERING AT NATIVE MUSEUMS & GALLERIES!