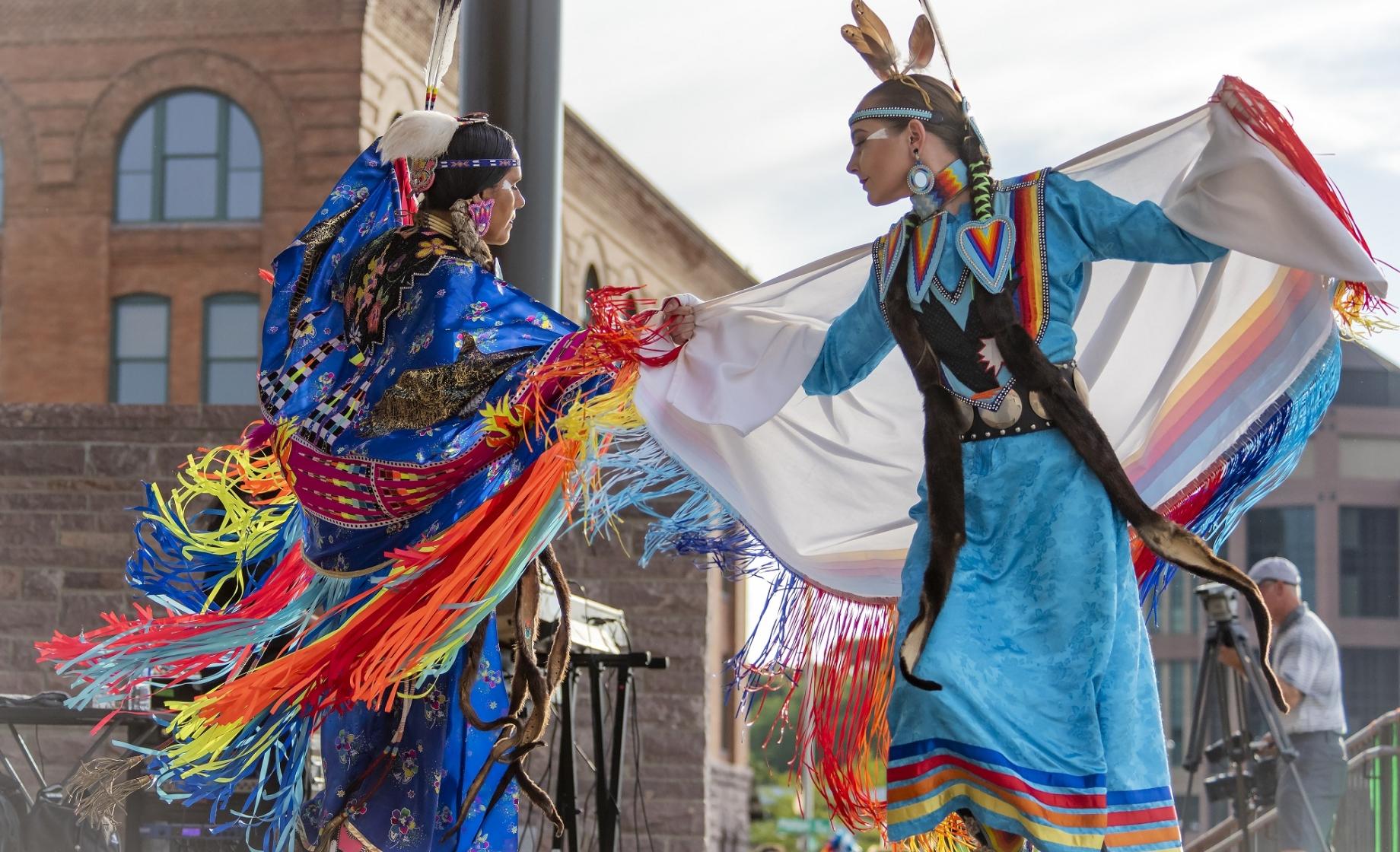 Beating drums. Soulful singing. Dances that mesmerize and intrigue. These beautiful elements of a powwow combine to create a sense of celebration and community that must be seen in person to be truly experienced.
WHAT IS A POWWOW? A powwow or "wacipi" (Dakota, Lakota and Nakota for "dance" and prounounced wa-CHEE-pee) is a traditional Native American cultural celebration and social event that can last from one to several days. As practiced in the Plains region, the wacipi is a time when Dakota, Lakota or Nakota tribal people and families conduct honorings and giveaways. Friends meet, camp, visit and reconnect. During the summer months, the celebrations are usually held outdoors in shade or a covered area where the audience and dancers sit. The center area or arena is reserved for the dancing.
WHAT DOES A POWWOW CONSIST OF? Colorful finery, elaborate featherwork and intricate beadwork help make up the beautiful visual atmosphere of a powwow or wacipi. Spirited drumming and singing fills the air as dancers execute their fancy footwork. Attire worn by a dancer is called "regalia" and should not be referred to as a costume. Development of a dancer's regalia often takes years to create and may include gifts which have deep meanings.
WHAT KIND OF DANCING IS PERFORMED? Many of today's powwows feature competitions in categories such as traditional, fancy, and jingle-dress dancing. Dances are either for men or women, and competitions are divided into age categories. The dancers move in a clockwise direction, which represents the circle of unity and the never-ending cycle of life. Singers are usually under or adjacent to the shade or covered area between the audience and the dance arena. Powwow singers and drummers play a very important part in the celebration by providing rhythm for the dancers. They sing many types of songs, including those about honor and family, war and conquest, joy, encouragement, humor and mourning.
CAN I PARTICIPATE? During certain dances, spectators are sometimes invited to join. However, it's best to remain in the viewing areas unless specifically invited. When attending, please remember to be respectful and follow proper visitor etiquette. 
IS FOOD AVAILABLE? Vendors at powwows provide an opportunity for visitors to sample foods like Indian tacos, fry bread, and a delicious fruit sauce/jam called "wojapi" (wo-zha-pee).
WHAT POWWOWS ARE HELD IN SOUTH DAKOTA? Powwows are often held at the same time each year. However, it's best to call ahead to verify dates and times. The list below is only a partial listing. Make plans to catch the spirit at the many wacipi celebrations across the state!
Annual University of South Dakota (USD) Wacipi
Early April, Vermillion
605-677-6389
Annual Lakota Omniciye Wacipi Black Hills State University Powwow
Mid April, Spearfish
605-642-6578
White River Wacipi
Late June, Crawford, NE
308-430-1299
Sisseton Wahpeton Wacipi
Early July, Sisseton
605-698-3911
Flandreau Santee Annual Traditional Powwow
Third weekend in July, Flandreau
605-997-3891 or 605-997-3512
Fort Randall Powwow
First weekend in August, Lake Andes
605-491-0489 or 800-365-6333
Oglala Nation Powwow and Rodeo
First weekend in August, Pine Ridge
605-867-5821
Kul-Wicasa Oyate Fair, Rodeo and Powwow
Second weekend in August, Lower Brule Fair Grounds
605-473-5561
Crow Creek Dakota Nation Wacipi
Third weekend in August, Fort Thompson
605-245-2221
Rosebud Fair, Rodeo and Powwow
Fourth Friday in August, Mission
605-747-2381
Cheyenne River Sioux Tribe Fair, Rodeo & Powwow
Late August - Early September, Eagle Butte
605-964-4155
Gathering of the Wakanyeja
Mid-September, St. Joseph Indian School in Chamberlain
605-734-3475 or 605-734-3300
Black Hills Powwow: He Sapa Wacipi Na Oskate
Early October, Rapid City
605-341-0925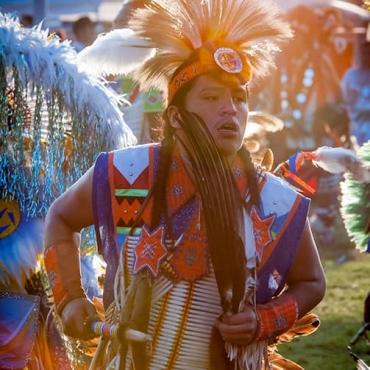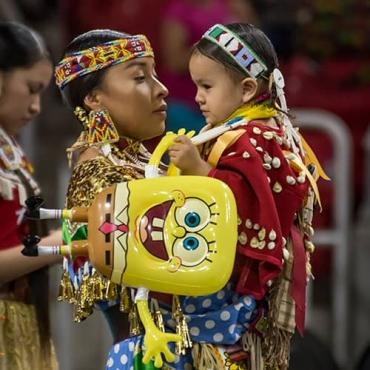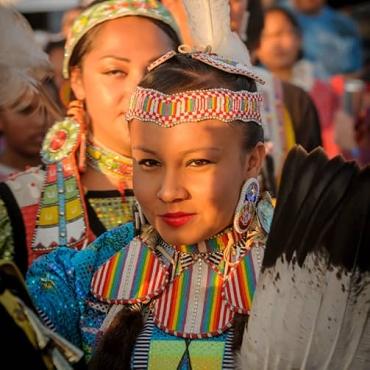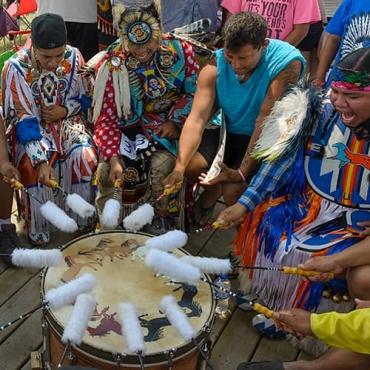 See Culture First Hand From Other Travelers