Back To results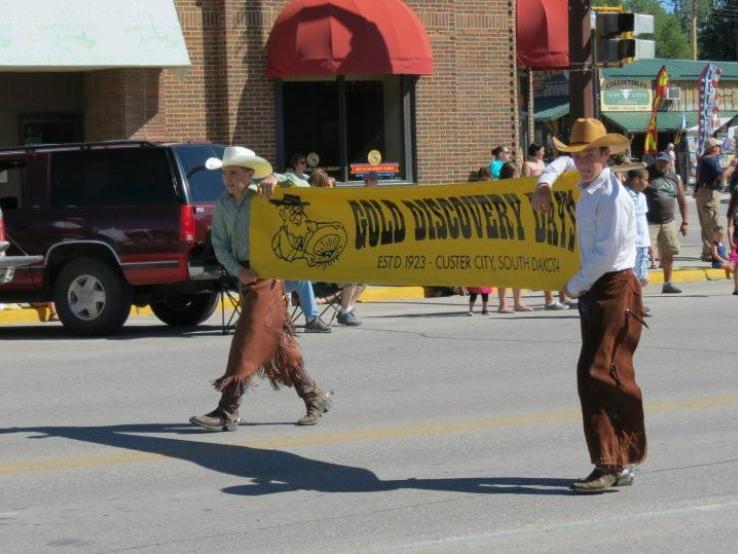 Gold Discovery Days
Friday, July 19 - Sunday, July 21, 2024
Next Event:
Friday, July 19, 2024
All Day
Dates & Times for July 2024
Details

In 1874, Lieutenant Colonel George Custer led the troops of the 7th Cavalry into the Black Hills and discovered gold near present day Custer. To celebrate this event, Custer holds the annual Gold Discovery Days celebration. Activities include an Arts and Crafts Fair on Washington Street, the Gold Panners' Race, a carnival, a volleyball tournament, a 5K fun run, balloon rally, car show, corn hole tournament and one of the largest parades in the Black Hills. See the website for more information. 2023 marked the 100th annual celebration.