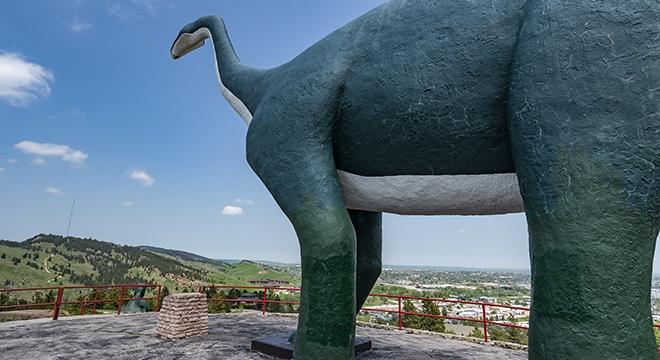 Kickin' It Back Old-School
65 million years ago, the dinosaurs went extinct...or did they? Your favorite dinosaurs can be found hanging out at this fun, family friendly park. We promise the dinos won't bite!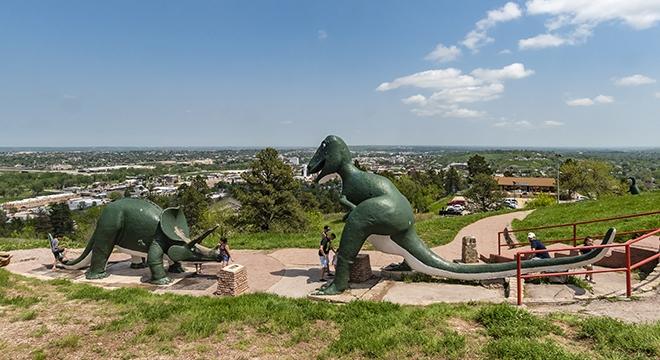 What To Do?
Aside from marveling at the incredible, life-sized Dinosaur sculptures, the park also features stunning views of Rapid City along with a gift shop and cafe to boot. Selfie-worthy views, food and drink, and a souvenir for the kids? Seems like a recipe for fun if you ask us!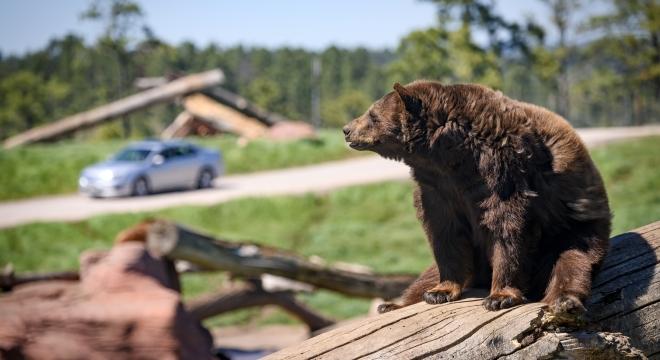 Bear Country USA
While you're in Rapid City, visit Bear Country USA. Drive through this 250-acre nature exhibit to see all kinds of North American wildlife including wolves, big horn sheep, buffalo and the largest collection of privately owned black bears in the world.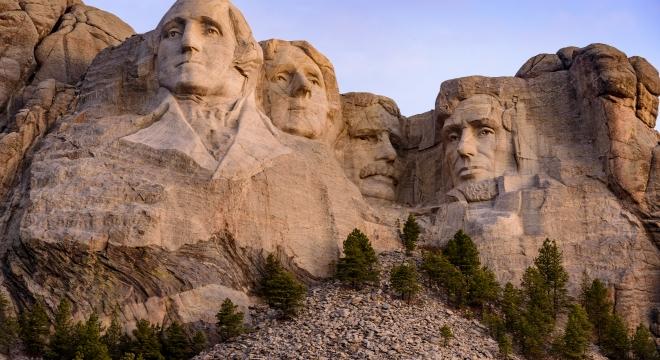 Mount Rushmore National Memorial
Take a quick drive over to Mount Rushmore National Memorial to see one of the nation's biggest attractions. Revel in the mastery of sculptor Gutzon Borglum at "America's Shrine of Democracy." The monument is just 30 minutes from Rapid City.
See What Discoveries Await in Rapid City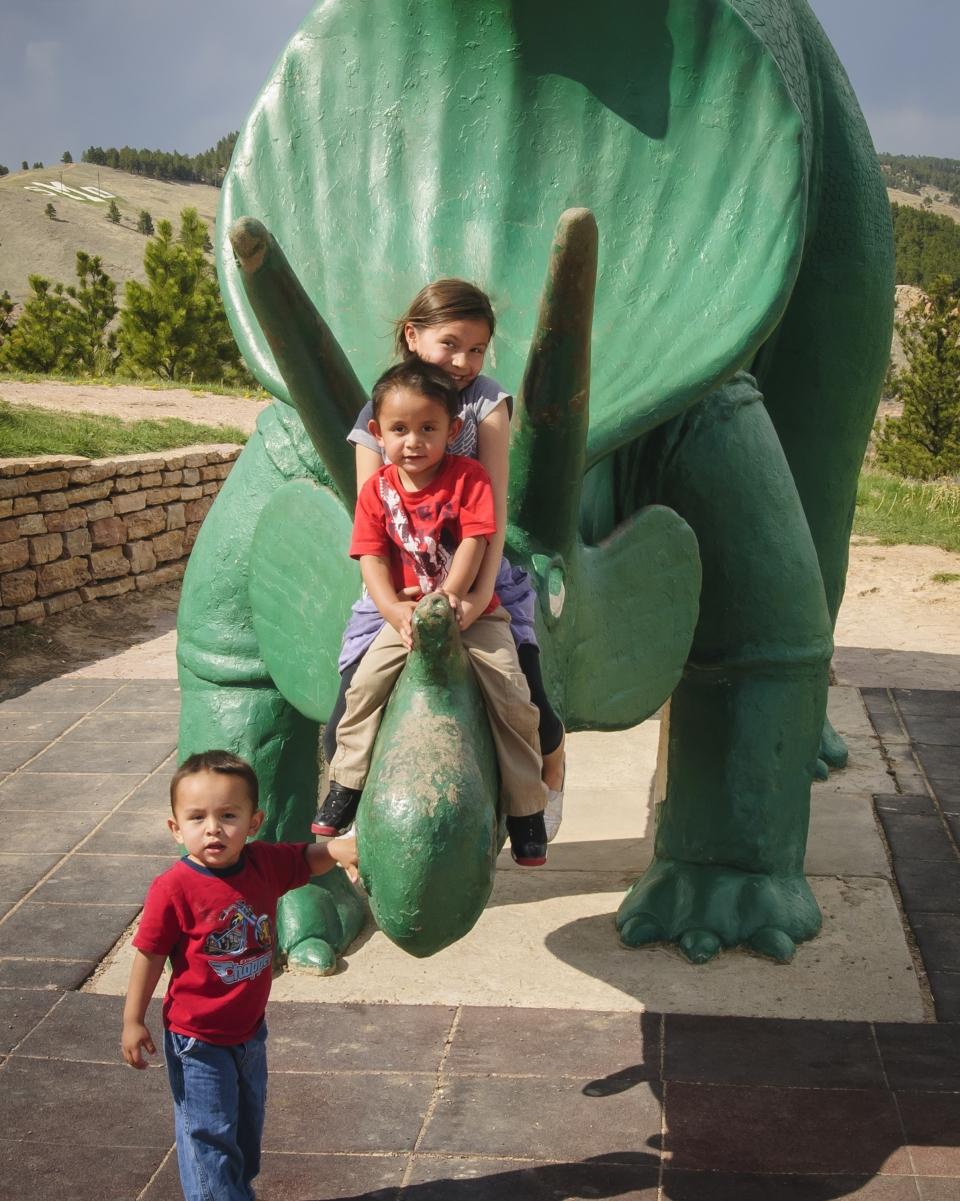 Check Out These Businesses Near Dinosaur Park