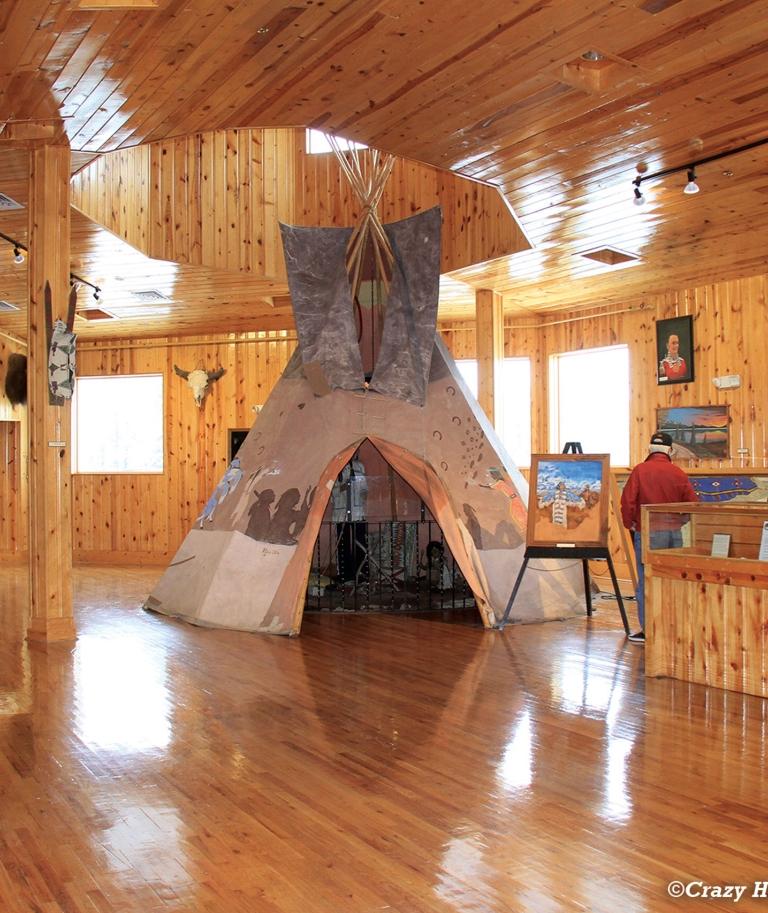 While You're Here
NATIVE AMERICAN EDUCATIONAL & CULTURAL CENTER
Visit with native artisans, try children's activities and games, and see one-of-a-kind artifacts. Of special note is the Edward S. Curtis photo attraction.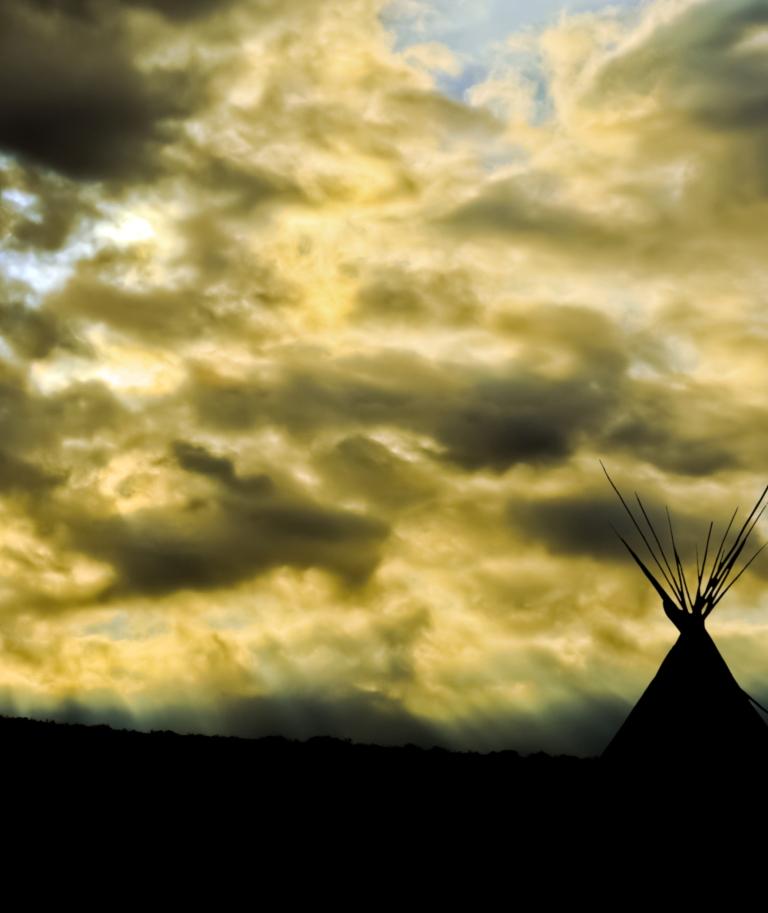 While You're Here
INDIAN MUSEUM OF NORTH AMERICA
In a location that incorporates Korczak's love of wood and natural lighting, the museum's collection reflects the histories, cultures and landmarks of the American Indian people.
While You're Here
Crazy Horse Facts
Korczak Ziolkowski began work on Crazy Horse Memorial in 1948. Once complete, this tribute to the Lakota leader will be the largest mountain carving in South Dakota, and the world.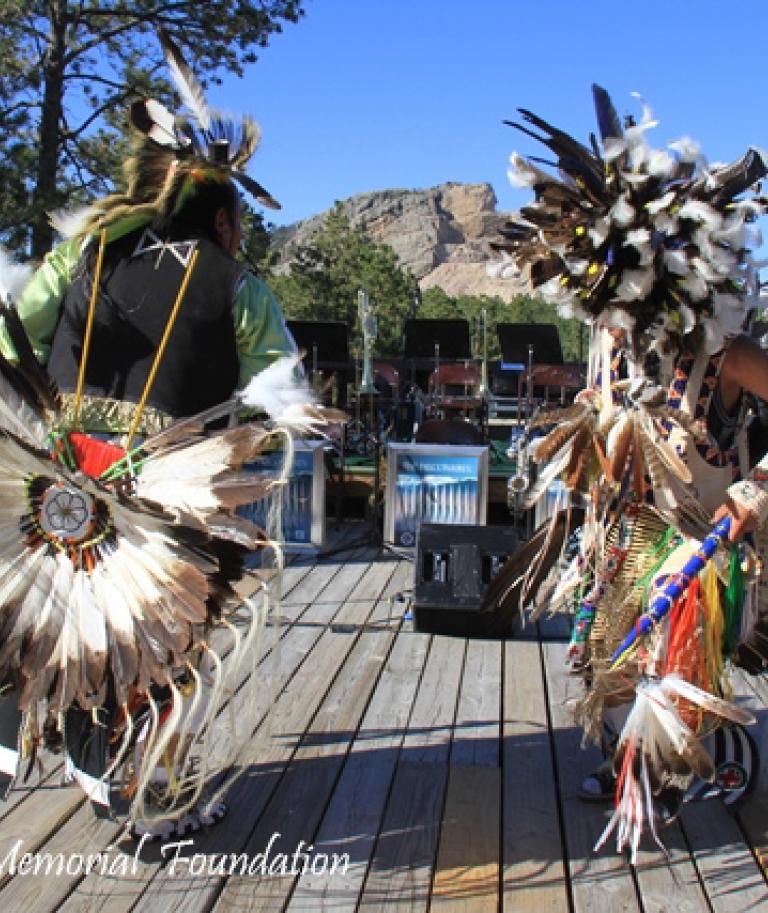 While You're Here
Native American Dancing Performance
Gather together and celebrate.
While You're Here
Sculptor Home & Studio
Visit the original Korczak Ziolkowski family home where Korczak's many sculptural works from before and after he arrived in the Black Hills still reside.
While You're Here
VOLKSMARCH
The first full weekend in June and following the Custer State Park Buffalo Roundup in September, join thousands of hikers for the 6.2-mile (10km) trek to the carving's arm, 500 feet above the ground.
Frequently Asked Questions
Q:
Accessibility to Airports
Q:
Driving Distance to Nearby U.S. Cities
Q:
Best Time of Year to Visit
Q:
Climate, Geographic Information and History
SEE WHAT AMAZING THINGS WILL BE WAITING AT CRAZY HORSE MEMORIAL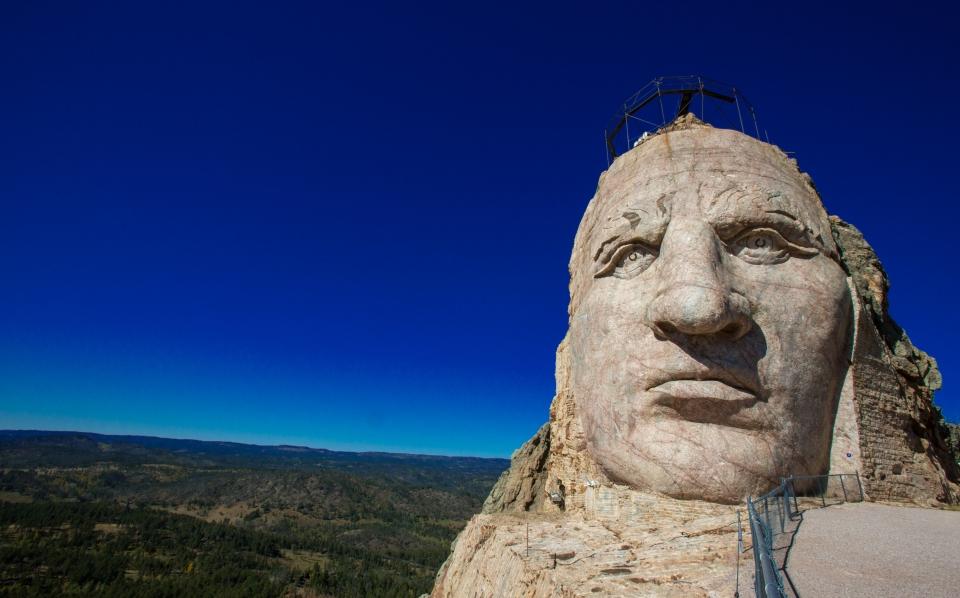 Plan Your Visit
Never forget your dreams.

12151 Avenue of the Chiefs
Crazy Horse, SD57730
United States