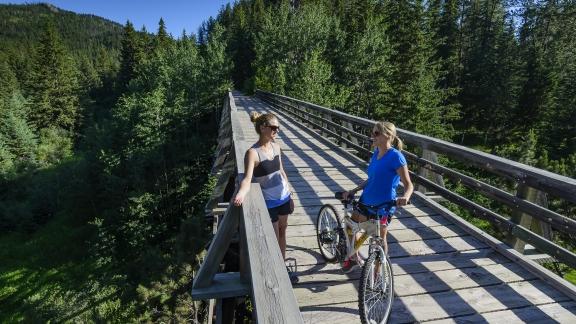 The George S. Mickelson Trail: 109 Miles Through the Black Hills
The George S. Mickelson Trail is a 109-mile stretch through the South Dakota Black Hills. Built more than 100 years ago as a Gold Rush rail line, the path was converted to a trail and opened in 1998.
Today, the Mickelson Trail offers visitors all kinds of adventure including hiking, birding, biking and horseback riding, as well as cross-country skiing and snowshoeing in the winter. Be sure to keep an eye out for the four rock tunnels and 100 train bridges that remain along the crushed limestone path.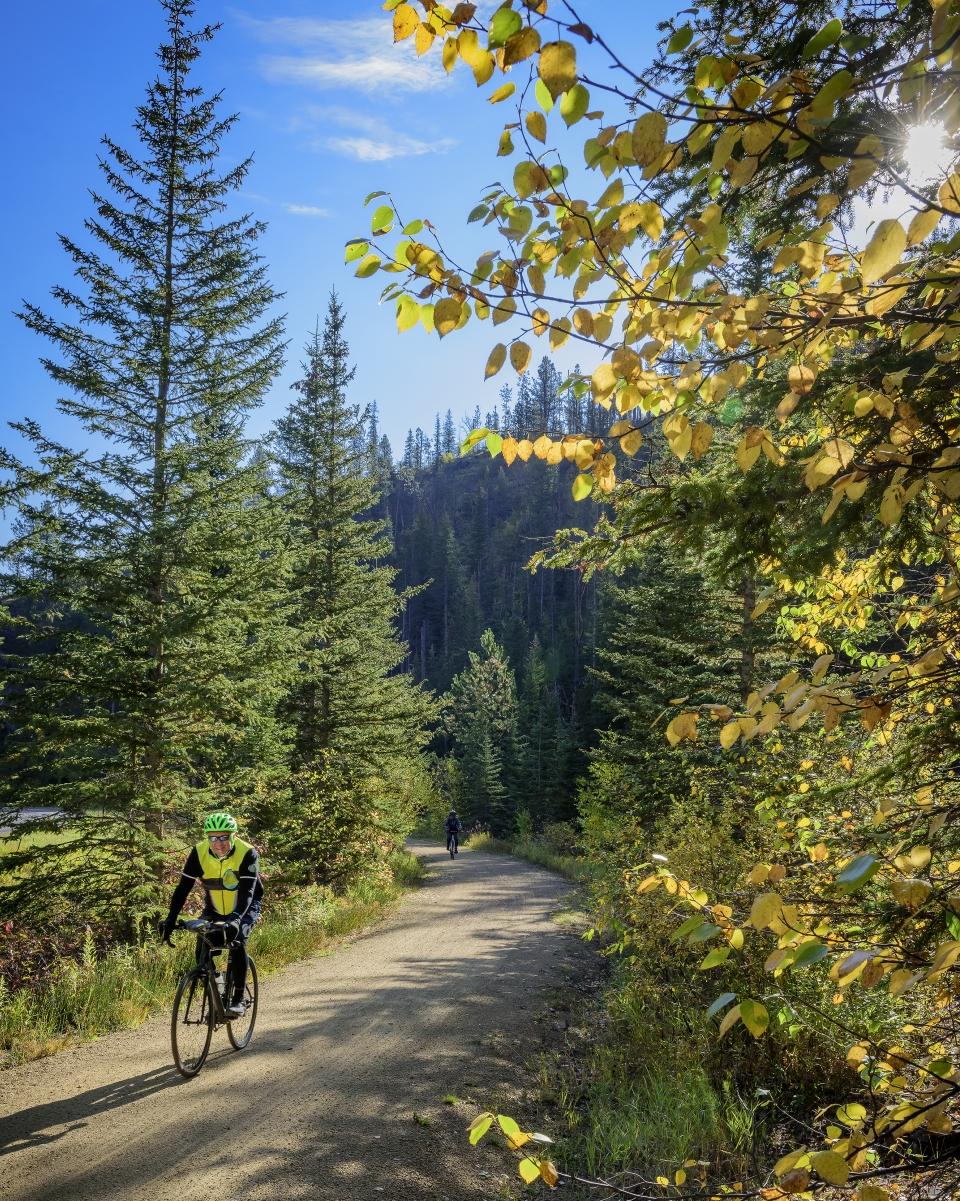 Plan Your Visit
The George S. Mickelson Trail runs through multiple cities on its 109-mile course. With 15 trailheads, you have a variety of opportunities to build your trip around this incredible attraction.
11361 Nevada Gulch Road
Lead, SD57754
United States
AMENITIES
Drinking water, picnic tables, snowshoe checkout, vault toilets, and warming shelter
more information
Daily fee is $4 per person (12 years and older). Annual Fee is $15 per person (12 years and older). The trail is day-use only; no camping.
THE BLACK HILLS TOOK MORE THAN 75 MILLION YEARS TO BECOME WHAT THEY ARE. WHEN YOU'RE READY, SEE WHAT GREAT PLACES ARE WAITING.
Check Out These Businesses Along the Mickelson Trail
Start Planning Your Next Trip to South Dakota