Back To results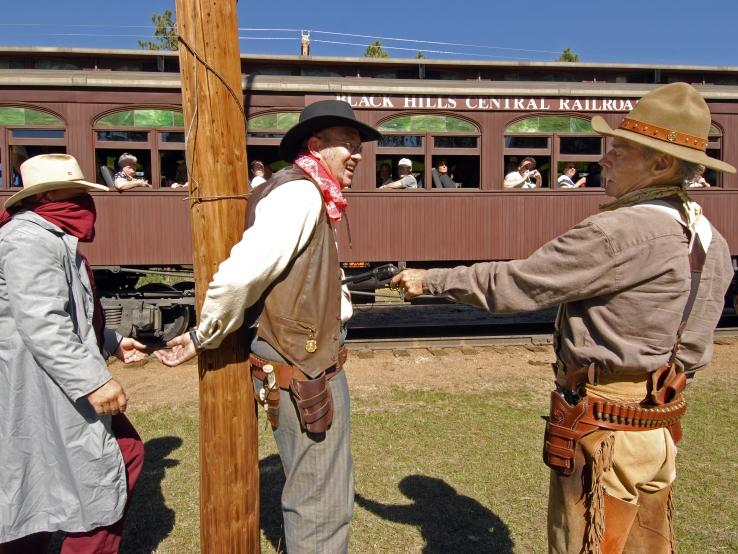 1880 Train Old West Shootout
Thursday, July 1 - Thursday, July 1, 2021
Next Event:
Thursday, July 1, 2021
5:00pm - 7:30pm
Dates & Times for July 2021
Venue
222 Railroad Avenue,
Details

Experience an old west shootout aboard the 1880 Train this summer. Dates are June 24; July 1, 8, 15, 22 and 29; August 5 and 19; and September 5. The shootout begins at the Hill City station. departure. A few bad guys board the train and hide their treasure. The train is stopped by cowboys and "held up" halfway between Hill City and Keystone. It's a good thing the sheriff is in town! Take the 5 p.m. round trip Hill City to Keystone departure to experience the shootout. Admission: See our website for ticket prices.
Amenities