The land now known as South Dakota has been home to Native Americans for more than 10,000 years. Today, nine tribes of Dakota, Nakota, and Lakota people offer sites and experiences, each with a unique story to tell.
---
 
FUN FACT
The word "Dakota" is a Native American word for "friend" or "ally."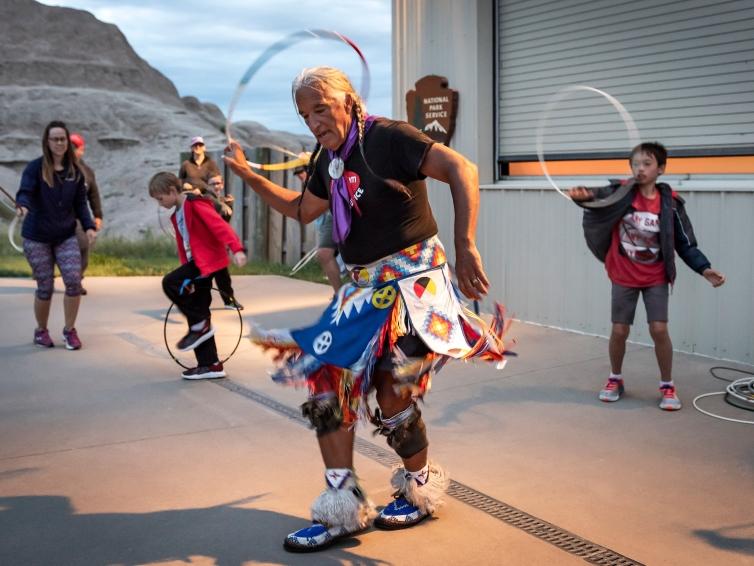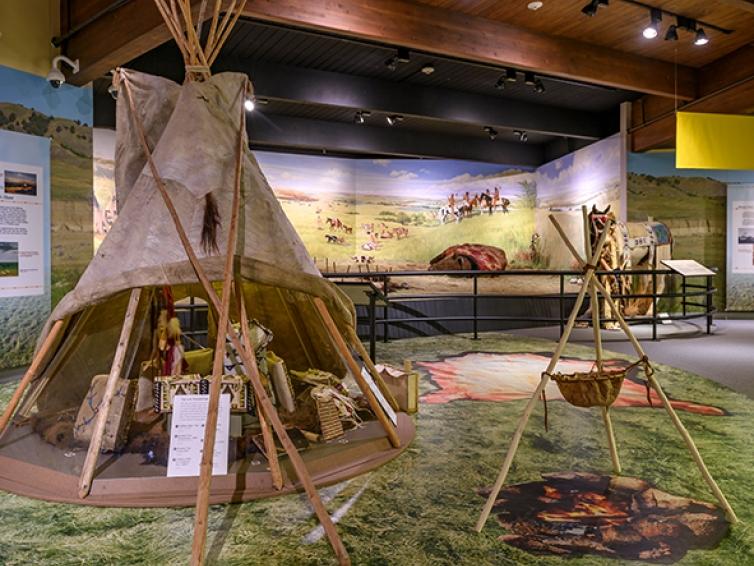 How Native Americans Lived
Before the arrival of European settlers, most Northern Plains tribes were nomadic, meaning they moved from place to place instead of staying in one location. They followed herds of bison, which they hunted for food, clothing and shelter. Today, Custer State Park, Wind Cave National Park and Badlands National Park are home to herds of bison.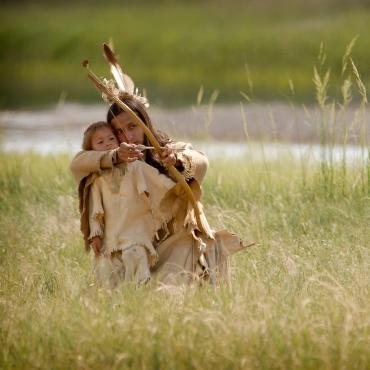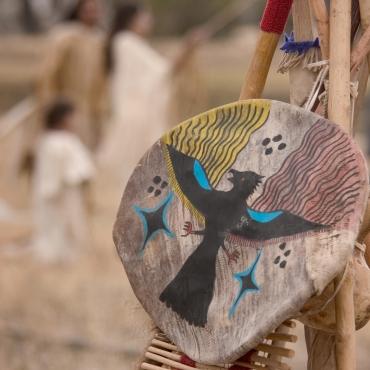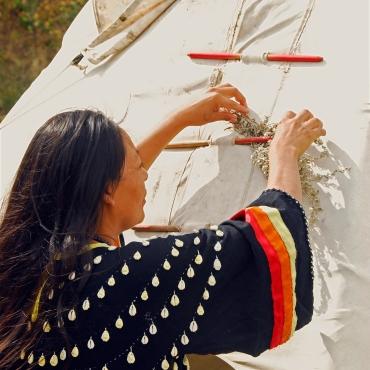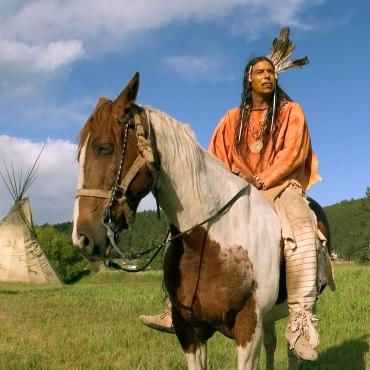 Uses for Bison  
Plains tribes had more than 150 uses for bison, which they called "tatanka" (ta-tan-ka). Below are just a few!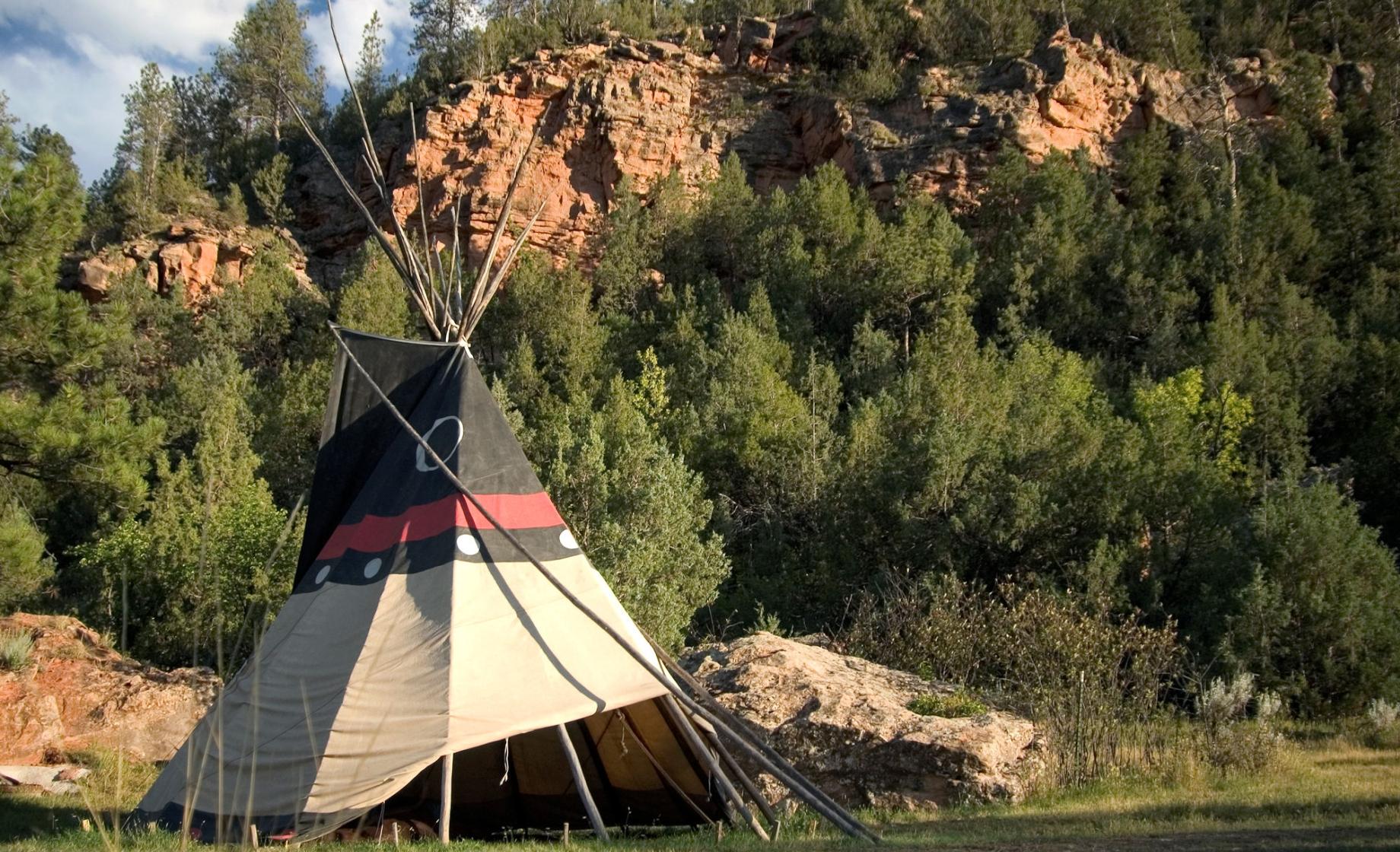 The Tipi
Native Americans on the plains lived in tipis made from buffalo hide. Families slept on buffalo hides on the ground and cooked over a small fire in the center of the tipi. The outside of the tipi was decorated with paintings and drawings, often telling the story of the family who lived inside. Today, there are places that offer tipi stays, so you and your family can experience what it is like to spend the night in a tipi.
If you were to build your own tipi, what would your tipi look like?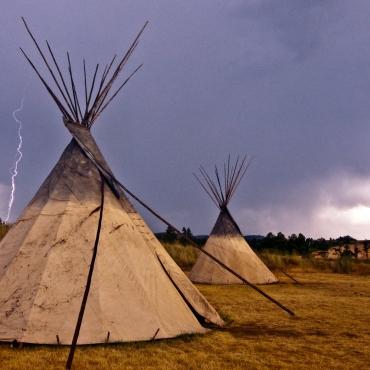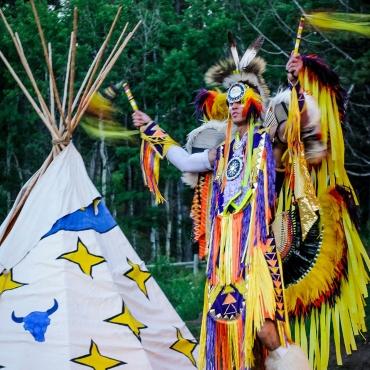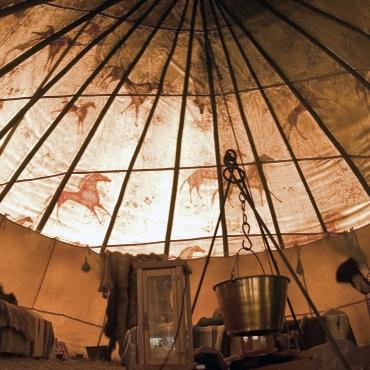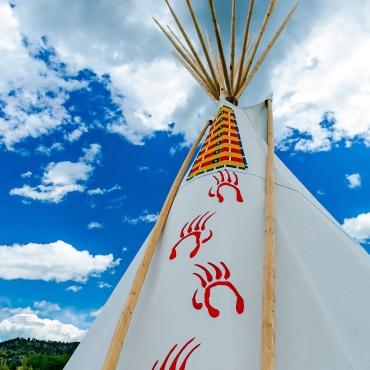 Things you'll Need
• Construction paper
• Markers or crayons
• Scotch tape
• Pipe cleaners or sticks
• Scissors
Instructions
Step 1: Decorate your tipi! Draw your family, favorite animals, or a cool pattern on a piece of construction paper.
Step 2: Roll the construction paper into a cone. Make it stick together by joining the edges with tape.
Step 3: Twist pipe cleaners together near the top and thread through the hole of your tipi.
Step 4: Cut a triangle hole in the tipi for a door.
Step 5: Congrats, you've built a mini tipi! Make more to create a village.
Kid Tip: Glue multiple pieces of paper together and make a giant tipi.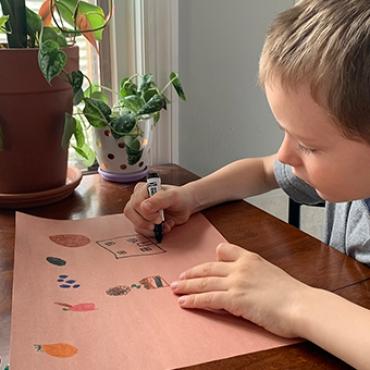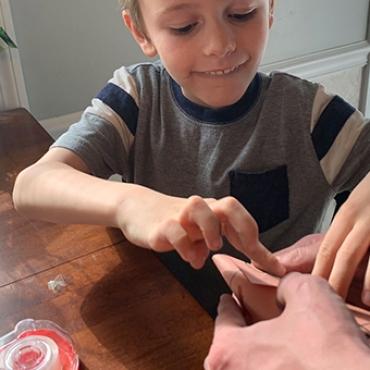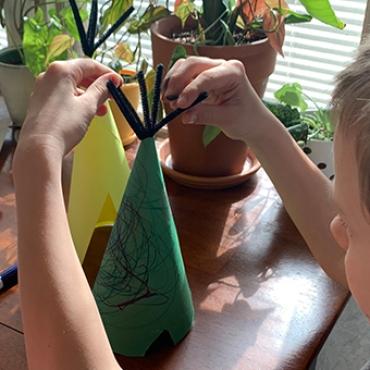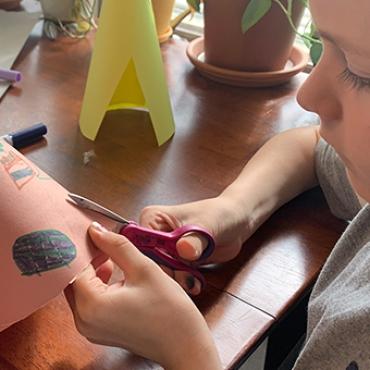 Native American Culture Today
Native American culture and traditions are alive and well in South Dakota. Here are some prominent examples.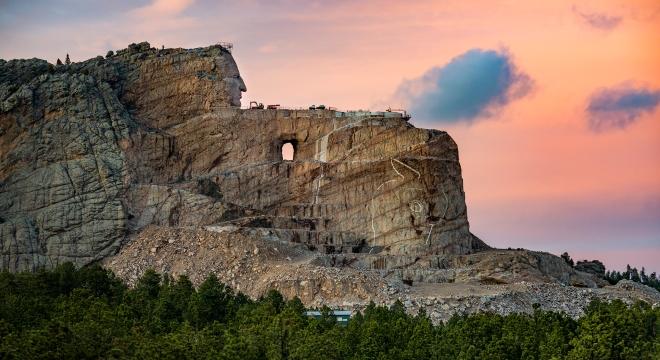 Crazy Horse Memorial
Crazy Horse was a Lakota leader who fought for his people to retain their way of life. Today you can see his face in the Black Hills at the massive Crazy Horse Memorial™, a sculpture 72 years (and counting) in the making. When completed, Crazy Horse will stand 563 feet tall. That's almost the height of two football fields stacked on top of each other.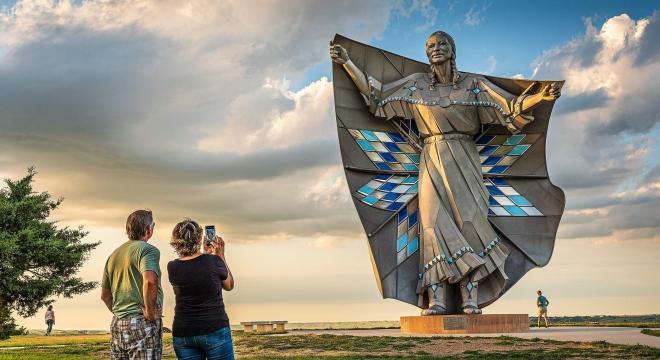 Dignity of Earth & Sky
Found in Chamberlain, the 50-foot-tall Dignity sculpture represents the courage and wisdom of Native American cultures in South Dakota. Her steel quilt is made of 128 stainless steel blue diamond shapes, but you can color them however you like with the coloring page below.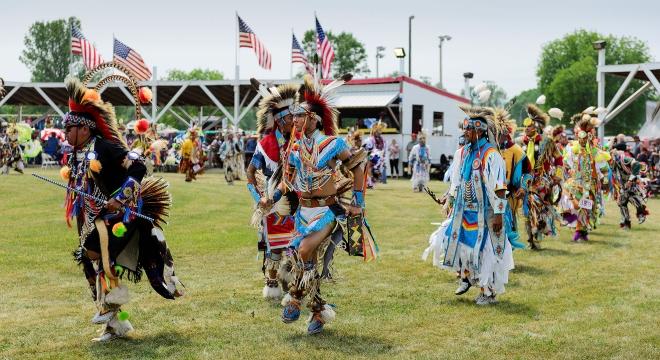 Powwows
Dance continues to be very important to the Dakota, Lakota and Nakota — it's often how they tell stories and preserve their traditions. Powwows — or "wacipis" (wa-CHEE-pees) — are living stories told through singing, dancing, and drum music. Powwows honor the tribes; connection to the earth and to each other. Can you tell a story through dance? Try this with your parents!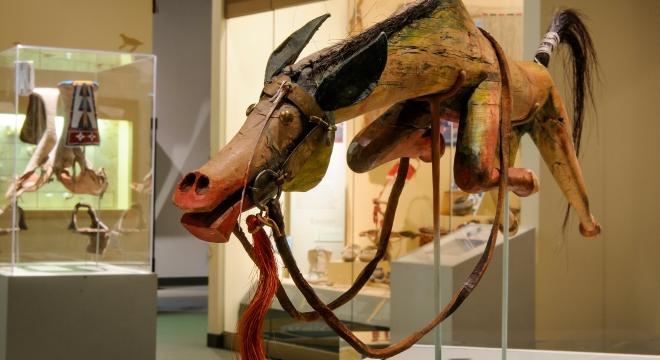 Museums & Art Galleries
Artwork is another way that stories and traditions are preserved and shared. Museum exhibits help to document and explain some of the Native American experiences. Galleries and museums can be found throughout South Dakota and offer opportunities to learn more about Native American culture and support local artists, from bead workers and potters to painters and sculptors.
COLORING PAGE: DIGNITY OF EARTH & SKY
The 50-foot-tall steel Dignity sculpture is located at the Interstate Welcome Center at Exit 263 on Interstate 90 and can be visited year-round. The quilt colors are blues and whites, but you can use whatever colors you like in the picture below.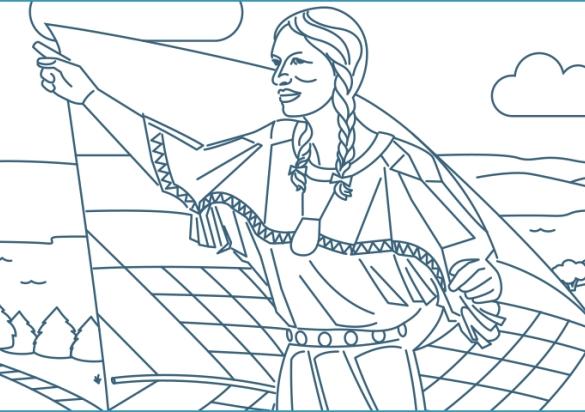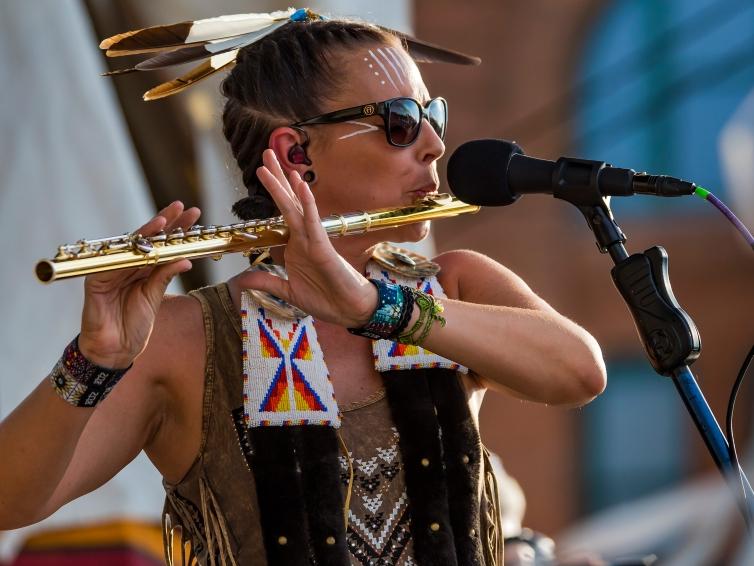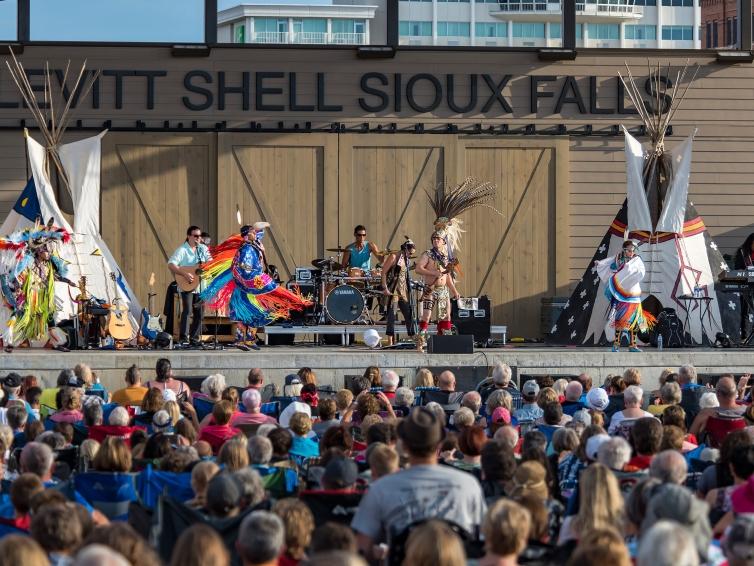 See more Native American Culture