Between six National Park Service sites — Mount Rushmore, the Badlands, Wind Cave, Jewel Cave, Minuteman Missile National Historic Site and the Missouri National Recreational River — and 56 state parks and recreation areas, South Dakota is full of great places in the great outdoors. You can read about our most popular destinations for wildlife and wild adventures below.
Become a Junior Ranger
Our state is full of places to explore — and exploring is even better with the National Park Service Junior Ranger Program! How do you become one? First, research South Dakota's national parks below. Then, when you can visit in person, complete the activities and share your answers with a ranger. You'll get an official Junior Ranger patch and certificate. There are also options for activities online.
NATIONAL PARKS & MONUMENTS
Badlands National Park
The Badlands' striped rock formations are unlike anything you've seen — unless you've been to Mars. The 244,000 acres of Badlands National Park got their name from the Lakota phrase "mako sika," which means "land bad." This park is one of the world's richest fossil beds, containing remains of three-toed horses, saber-toothed cats, and marine animals from an ancient sea. Its mixed-grass prairie habitats are home to bison, bighorn sheep, prairie dogs, and the endangered black-footed ferret.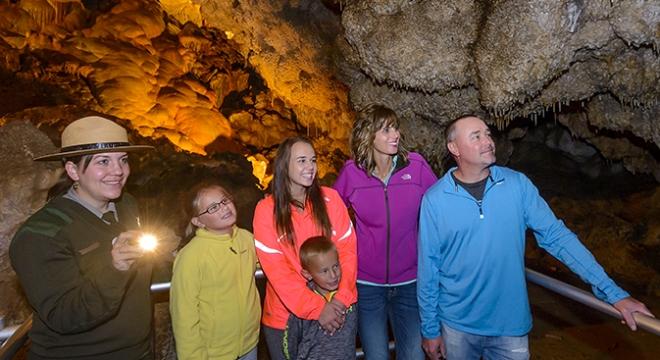 Jewel Cave National Monument
Around 30 million years ago, acidic water flowed into cracks in the earth, carving what we know as Jewel Cave. The third-longest cave in the world. Jewel Cave National Monument has more than 208 miles of mapped passage. It's a breathing cave, meaning air flows in and out with changes in atmospheric pressure. The "jewels" of the cave are crystals known as nailhead spar and dogtooth spar.
---
 
FUN FACT
The terms caving, potholing and spelunking are all words for cave exploration.
Mount Rushmore National Memorial
Finished in 1941, Mount Rushmore honors four U.S presidents — George Washington, Thomas Jefferson, Theodore Roosevelt, and Abraham Lincoln. Each president's face is 60 feet high — that's 6 basketball hoops stacked on top of each other! Mount Rushmore is the biggest reason South Dakota is called the land of Great Faces, Great Places.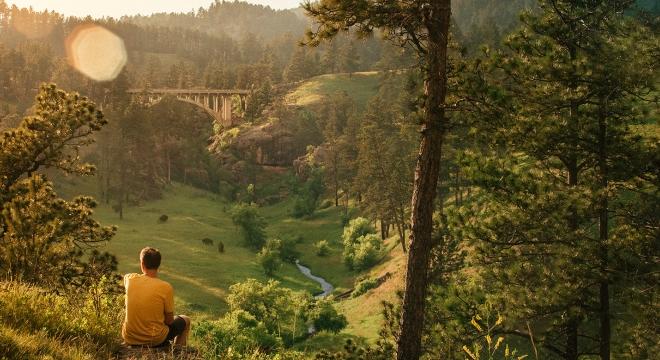 Wind Cave National Park
Bison, elk, antelope, and a host of other prairie critters roam the landscapes of Wind Cave National Park, but what this park has underground is even more exciting. Wind Cave is one of the longest and most complex caves in the world. It's also home to the world's largest collection of rare boxwork rock formations. The Lakota — South Dakota's native peoples — trace their origin to Wind Cave, where legend says their ancestors first emerged from the spirit world.
---
 
DID YOU KNOW?
Wind Cave was the first cave to be named a national park.
Missouri National Recreational River
South Dakota has more miles of shoreline than the state of Florida. Most of that shoreline is along the Missouri River (the longest river in North America). The wildest stretch of the river — the Missouri National Recreational River — protects 59 miles of river upstream from Yankton, in the southeastern corner of the state. It remains much the same as it was when Lewis and Clark passed through on their expedition in 1804-1806.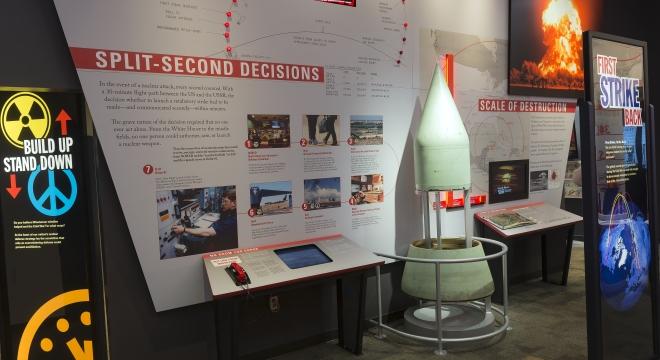 Minuteman Missile National Historic Site
While this site does not offer options like the other parks, the Minuteman Missile National Historic Site is dedicated to telling the story of Minuteman Missiles, nuclear deterrence and the Cold War (1947-1991). The Delta-01 and Delta-09 sites, along with the exhibits in the Minuteman Missile Visitor Center, help visitors understand the story of one of the most important eras in both American and World History.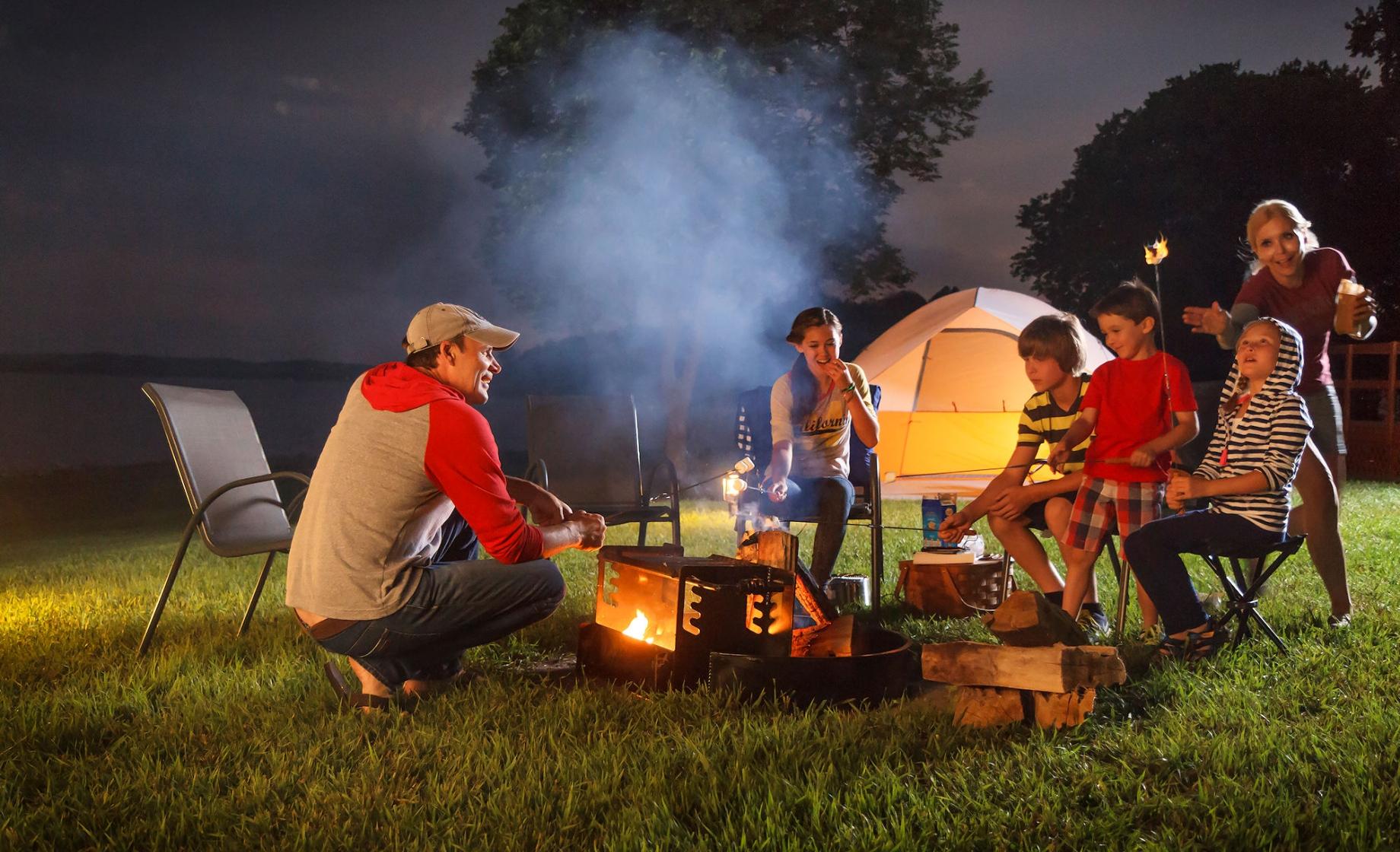 ARE YOU A HAPPY CAMPER?
What's better than camping under the stars? Camping under the stars with a fresh s'more in your hand!  Prove you're a happy camper by unscrambling the words in the game below.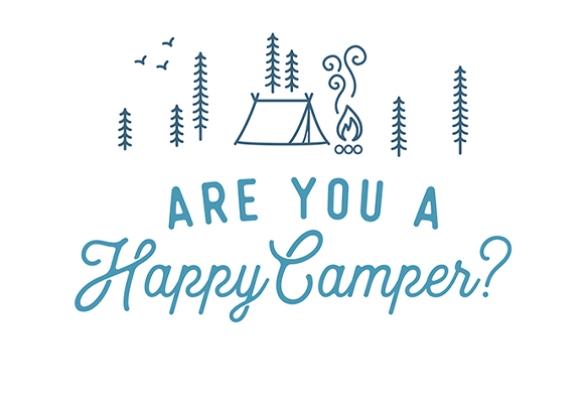 THE INDOOR CAMPING GUIDE
South Dakota has more than 50 state parks and recreation areas where you can camp. But you don't have to wait! Get your "tent" ready for your at-home camping adventure.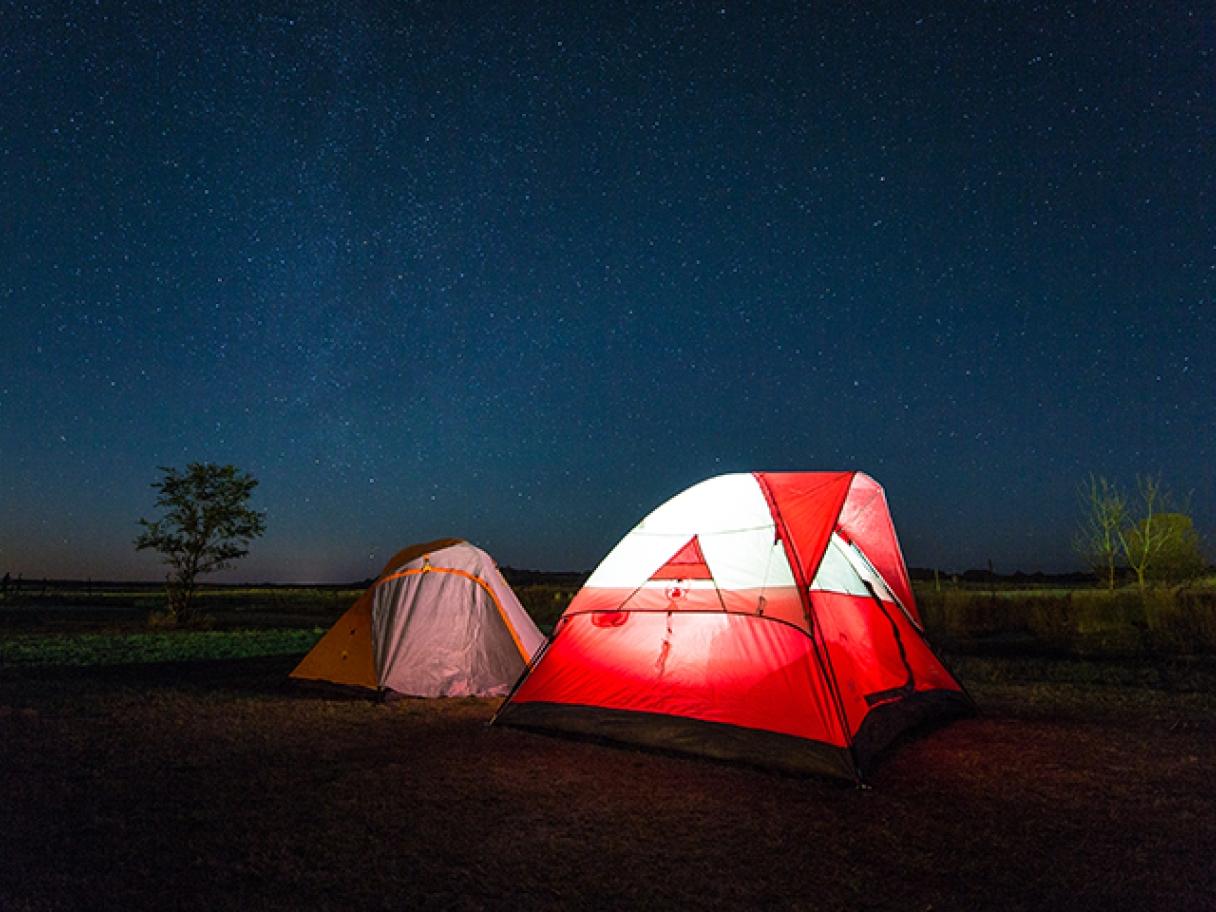 Things you'll Need
• Bedsheet
• Chairs
• Books (or something to weigh down the edges)
 
Instructions
Step 1: Drag pieces of furniture (like chairs) together until they are close enough to fit under one sheet.
Step 2: Drape the sheet over the backs of the chairs. Use clip binders to attach multiple sheets for a bigger fort.
Step 3: Place books on the ends of your sheet to secure the roof of your fort in place.
Step 4: Your tent is complete. Bring in some pillows and snacks!
 
Bonus: Play a video of a campfire on your TV since you can't have one inside.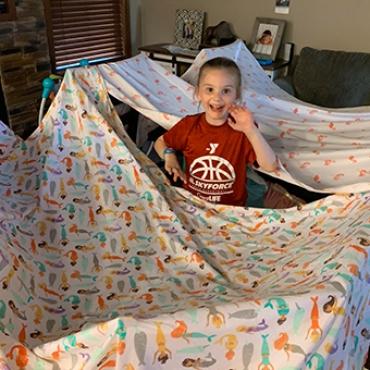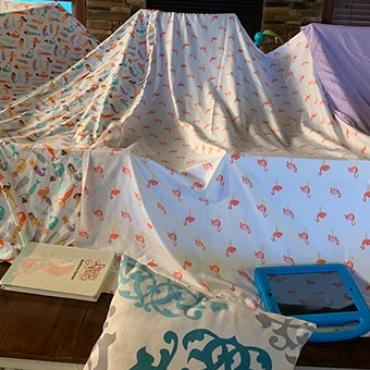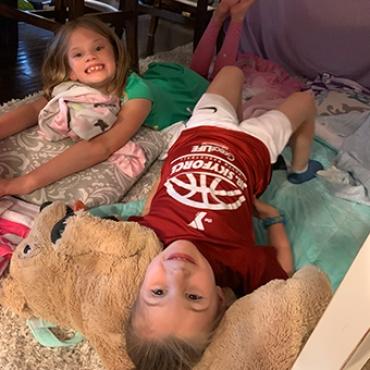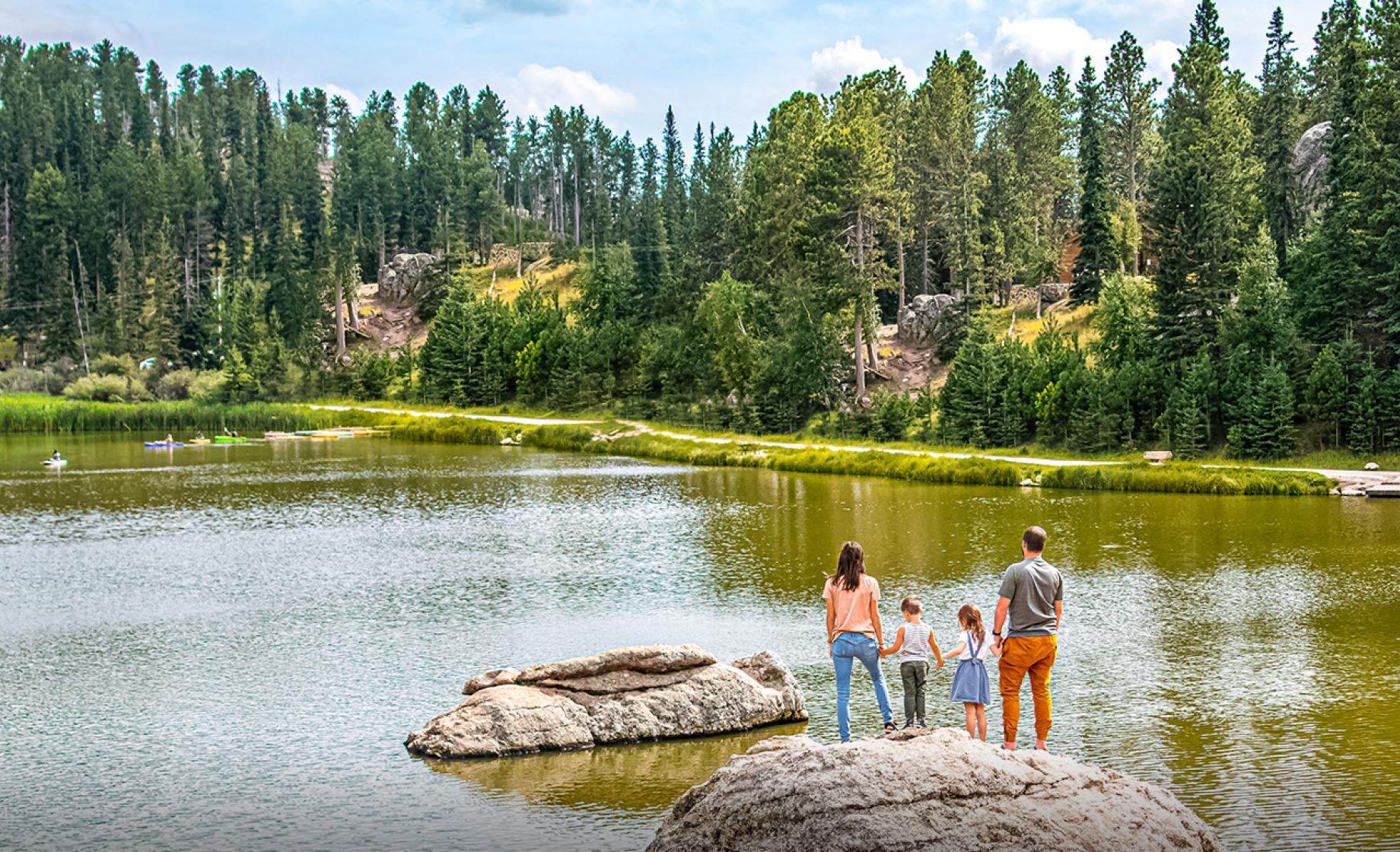 STATE PARKS & RECREATION AREAS
Custer State Park
This Black Hills gem is home to nearly 1,300 bison, one of the largest publicly-owned herds in the country. Bison are the largest mammal in North America—bulls can weigh 2,000 pounds— and earn that girth by eating for 9-11 hours each day. The Custer State Park area is also home to many other animals including burros, bighorn sheep, pronghorn, elk and more!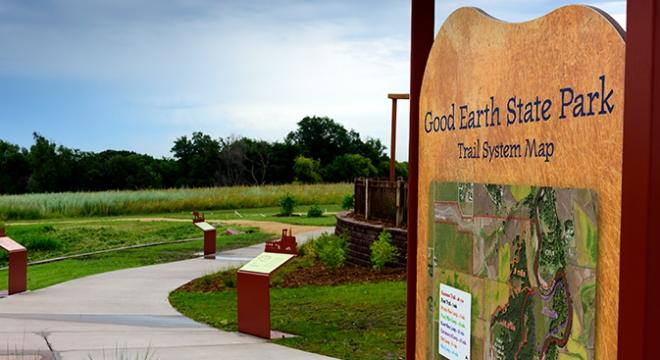 Good Earth State Park
South Dakota's newest state park is a time capsule of its oldest landscapes, like tallgrass prairies that once covered the Midwest and thickets of bur oak growing along the Big Sioux River. Good Earth State Park is a spiritual place, one that's still a site for Lakota religious ceremonies.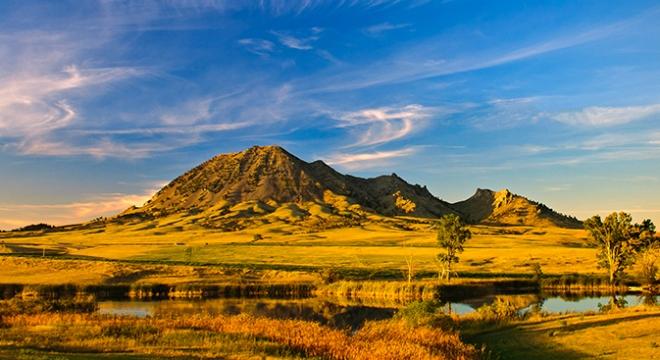 Bear Butte State Park
Buttes are like mountains, except they often stand alone on the plains. Called "Mato Paha" by local tribes, Bear Butte is a sacred site in the northern Black Hills. You can see four states from its 4,426-foot summit.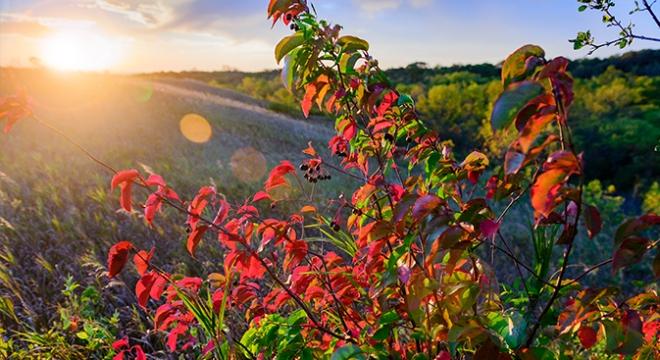 Sica Hollow State Park
Sica (pronounced she-ca) Hollow State Park is a densely wooded collection of ravines in northeastern South Dakota. It's rumored to be haunted. On the Trail of Spirits, you can see the red streams and spooky hollows that have inspired countless legends and myths.
More State Parks
These are just four of the 56 state parks and recreation areas in South Dakota. Plus, there is also the Spearfish Canyon Nature Area and three other nature areas, the George S. Mickelson Trail, the Adams Homestead and Nature Preserve, and the Spirit Mound Historic Prairie, for a total of 63 sites throughout the state. Find out more about these places and the Junior Naturalist Program from South Dakota Game, Fish & Parks.
COOK INDOOR S'MORES
Ask for your parent's help and make this classic camping treat!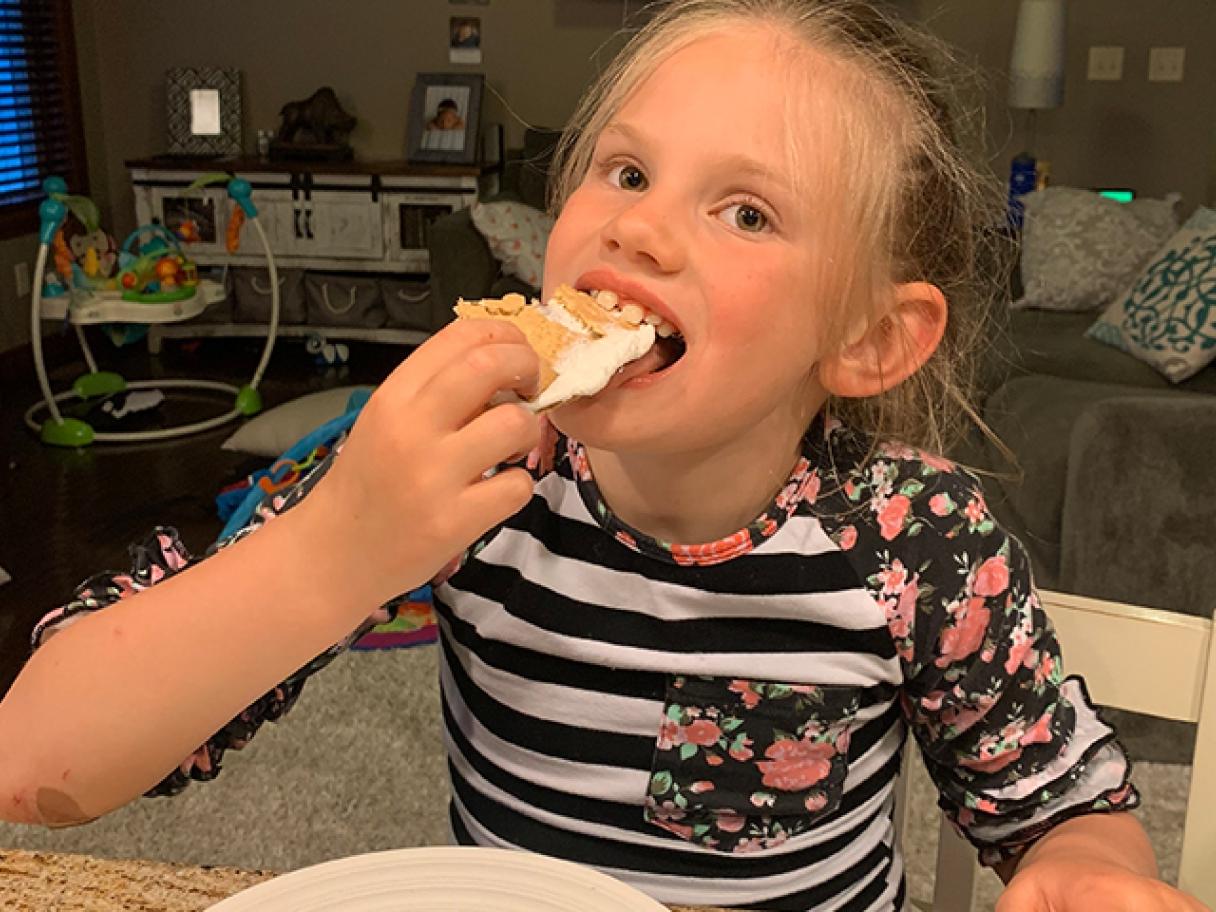 Things you'll Need
• 8 graham crackers (broken in half)
• 2 milk chocolate bars
• 8 marshmallows
 
Instructions
Step 1: Have your parents preheat the oven to 400 degrees F.
Step 2: Lay one marshmallow on each graham cracker.
Step 3: Bake for 3-5 minutes until marshmallows are puffy and golden brown.
Step 4: While the marshmallows are still warm, press the chocolate and other half of the graham cracker down on the marshmallow to make a sandwich.
Step 5: Eat up and enjoy the sticky fingers!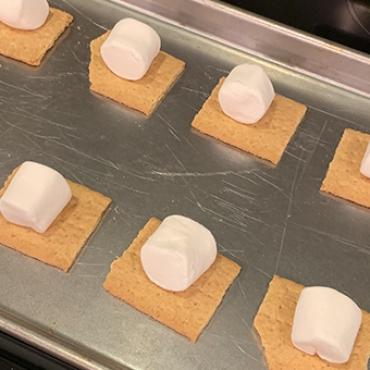 See more of South Dakota's National & State Parks