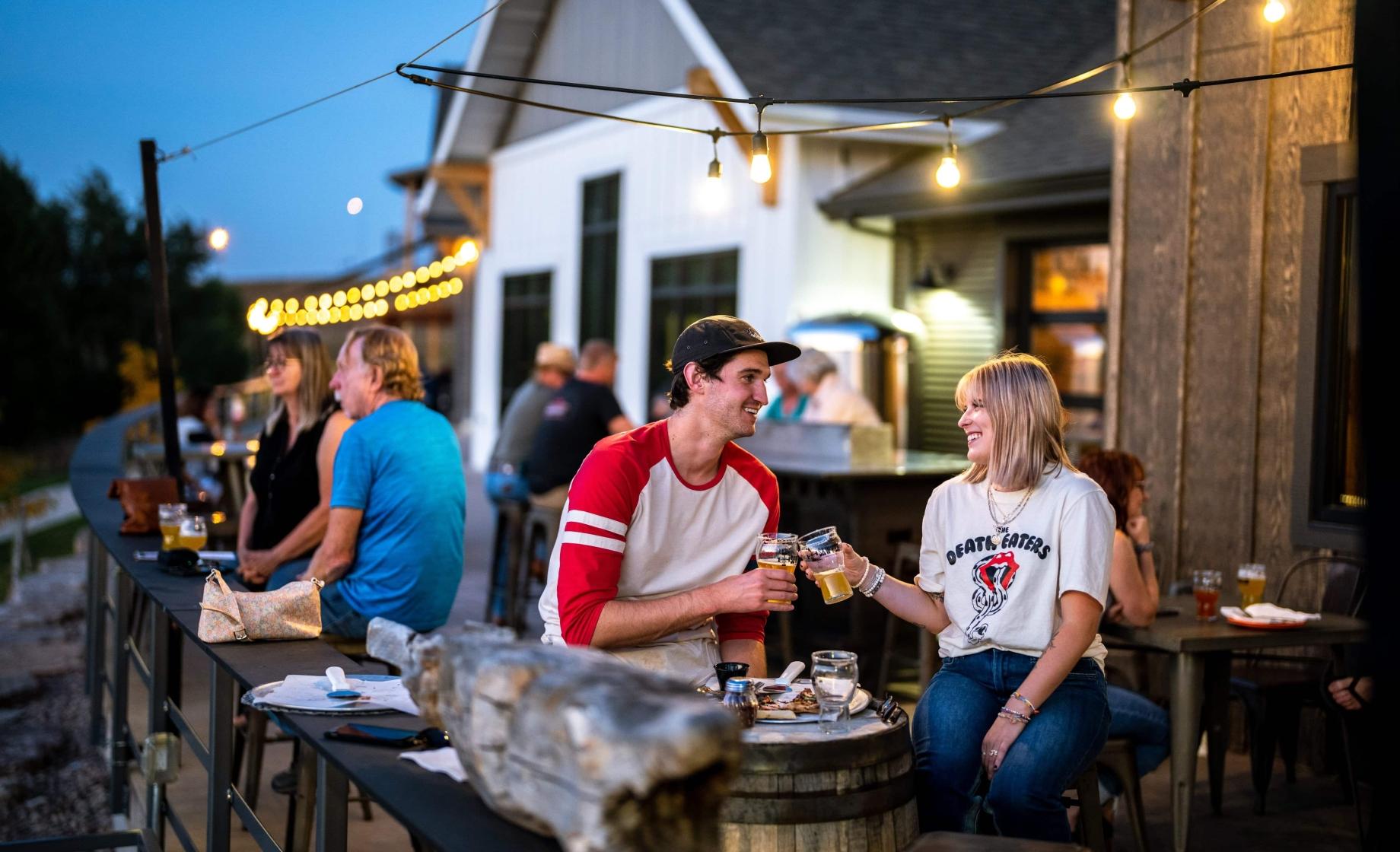 South Dakota is divided into four tourism regions: the Black Hills & Badlands region in the west, the South Dakota Missouri River region in the center, the Glacial Lakes & Prairies region in the northeast, and the Southeast region in the southeast. If you're thinking about relocating to South Dakota, we invite you to explore the information we have about each region and then contact a local chamber of commerce, economic development office, or city office for assistance in moving to a specific location.
For more information about schools, jobs, real estate and more for each community, please visit the links below. Each link takes you to that community's website with relocation details.
To conduct your own real estate search, go to Realtor.com or Zillow.com.
Black Hills & Badlands
The western region of South Dakota offers majestic granite spires, pine-covered peaks and unique rock outcroppings. Named "Paha Sapa" by the Native Americans, the Black Hills are full of scenery, adventure and rich history. With one of the largest concentrations of national parks, monuments and caves in the Midwest, you're sure to discover the family vacation destinations that capture the spirit of America when you vacation in the Black Hills and Badlands of South Dakota. 
largest city:  Rapid City
population:  74,000+
website:  ElevateRapidCity.com
Other cities in the western region:
Belle Fourche  |  Custer  |  Deadwood  |  Hill City  |  Hot Springs  |  Lead  |  Spearfish  |  Sturgis
South Dakota Missouri River
In the late 1940s, the Missouri River was dammed to create the massive Oahe, Sharpe, Francis Case, and Lewis & Clark reservoirs. These massive bodies of water together make up South Dakota's Missouri River region and provide more than 440 miles of waterways for prime water recreation, including boating, fishing, sailing, swimming and kayaking. Retrace the footsteps of Lewis and Clark, experience Native American heritage, and unwind on the more than 3,000 miles of shoreline.
largest city:  Pierre
population: 14,000+
website:  Pierre.org
Other cities in central South Dakota:
Chamberlain  |  Fort Pierre  |  Gettysburg  |  Mobridge  |  Platte  |  Wagner  |  Winner
Glacial Lakes & Prairies
If you love the great outdoors, you'll love the fresh glacial lakes and prairies of northeastern South Dakota. The region offers unique family attractions, countless camping opportunities and plenty of outdoor adventures for kids of all ages. You'll also find frontier history, plentiful walleye and one-of-a-kind events as well as art galleries, museums, wineries and Native American culture.
largest city:  Aberdeen
population:  28,000+
website:  VisitAberdeenSD.com
Other cities in the northeastern region:
Brookings  |  Clear Lake  |  Huron  |  Milbank  |  Redfield  |  Sisseton  |  Watertown  |  Webster
Southeast
Bustling cities, quiet country escapes, fine arts and culture, family attractions and an abundance of outdoor adventures offer a variety of fun in the southeastern region. Great fishing, boating, and swimming abounds in numerous rivers and 175 fishing lakes ranging in size from three to 29,000 acres. Stroll through vineyards and sample local wines along the winery trail. Explore the Missouri River National Recreational River as Lewis and Clark did more than 200 years ago. 
largest city:  Sioux Falls
population:  178,000+
website:  SiouxFalls.com
Other cities in the southeast include:
Brandon  |  Canton  |  Dakota Dunes  |  Dell Rapids  |  Elk Point  |  Freeman  |  Hartford  |  Madison  |  Mitchell  |  Parkston  |  Springfield  |  Vermillion  |  Yankton