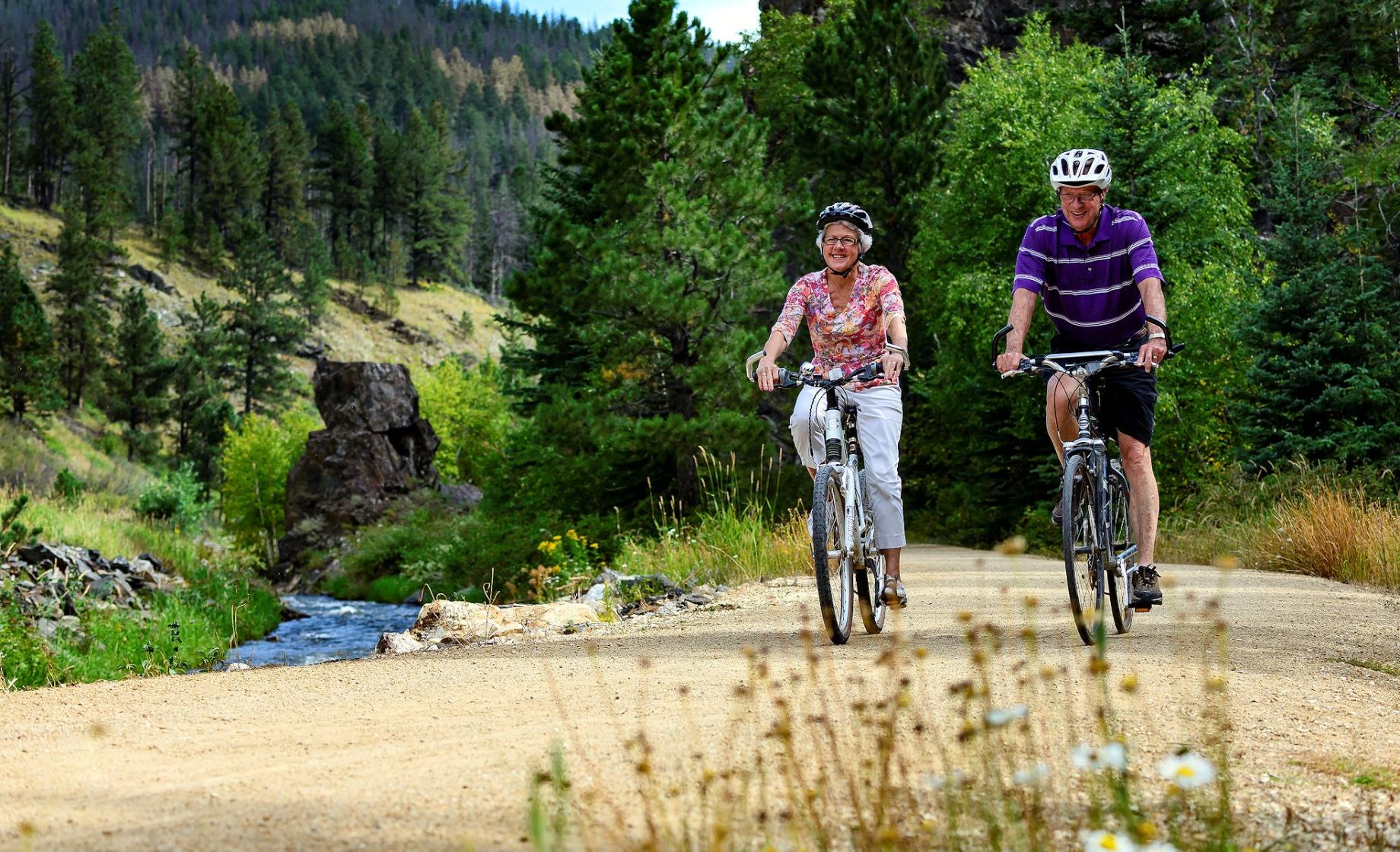 You knew after your first visit to South Dakota that it wouldn't be your last. The scenic sweeping vistas, abundance of outdoor activities, hometown hospitality and laid-back lifestyle are just a few of the reasons visitors return to South Dakota year after year. And with so much to experience and enjoy, it's no wonder some visitors have opted for a permanent stay! 
Retiring in South Dakota has more than a few benefits, on top of it being an outdoor playground and welcoming community. With a cost of living that is lower than the national average, retirees in South Dakota get more bang for their buck by being able to spend their resources on the things they truly enjoy like hobbies or spending time with the grandkids. Premium healthcare services and health systems across the state also bring peace of mind.
South Dakota is unique in that residents experience four distinct seasons each year. Falls are filled with brilliant foliage and great weather for being outside. Our winters may have a reputation for being a bit on the chilly side, but the beauty of the countryside after a dusting of fresh snowfall can be enjoyed just the same. Spring blooms renew our love for the state every year, and hot summers make Missouri River and glacial lake waters ever more refreshing. 
During the milder months, activities like hiking, fishing, hunting, and boating abound while year-round, residents enjoy wineries, museums, art galleries and entertainment. Each of South Dakota's four regions have distinct offerings. When you decide which region is the best fit for you, know you're never more than a day's drive from the other regions and can always take advantage of all that South Dakota has to offer.
 
West Region: Black HIlls & Badlands
Home to the Black Hills National Forest,  Mount Rushmore National Memorial and Crazy Horse Memorial, the western region is perfect for retirees looking for spectacular views and dramatic natural wonders. With more than five million acres of forest and mountain land, it's the perfect locale to get away from it all and explore the historic lands of South Dakota. Settled in 1856 as part of a gold rush, the Black Hills is a must for history buffs, and needle-like rock formations will inspire you to journey even further back in time. Deadwood's history, events and gaming attract people from all over. While wide open roads with endless dramatic scenery appeal to adventurers who can't seem to sit still and crave carefree motorcycle rides and Sunday drives.
Central Region: South Dakota Missouri River
Soon-to-be retirees dreaming of lake houses, fishing, boating, and anything having to do with water will love the central region. The Missouri River (the longest river in the U.S.) runs mostly north and south through the middle of South Dakota, and has been dammed to create four main reservoirs across the region – Lake Oahe, Lake Sharpe, Lake Francis Case, and Lewis and Clark Lake. Together, these four lakes provide more than 440 miles of waterways for kayaking, sailing, swimming and of course, relaxing. Known to locals as the "Mighty Mo," the Missouri River contributes to the striking landscape the state is known for so you'll find spectacular views here too.
Northeast Region: Glacial Lakes & Prairies
If you enjoy fishing, hunting, arts, culture, and wineries, you will feel right at home in the northeastern region. Glacial lakes are popular for walleye fishing, and the area offers numerous fields for upland bird hunting. Many hunting lodges offer all-inclusive packages during the season. Casinos in Flandreau, Sisseton and Watertown have live entertainment and hotel accommodations when you're in the mood for a fun staycation. There are vineyards with tasting rooms that are great for meeting new friends and enjoying the area's bounty too. The northeast also has art galleries and museums that span a wide range of interests, including the South Dakota Art Museum, the Terry Redlin Art Center, and Laura Ingalls Wilder's historic homes and homestead.
Southeast Region: SouthEast South DAkota
For those who want to be close to the action, the southeastern region is home to a thriving arts scene and the state's largest city, Sioux Falls. Fine arts, culture, a winery trail, family attractions, unique shopping, and a burgeoning culinary scene make this a regional hub. When the grandkids come for a visit, there's no shortage of attractions, festivals, events, state parks and natural wonders in this region to entertain them. Multiple cities in the southeast are in close proximity to lakes and stretches of the Missouri River, too. The region is also known as a great place for birdwatching with nearly 150 nesting species spending each winter here.