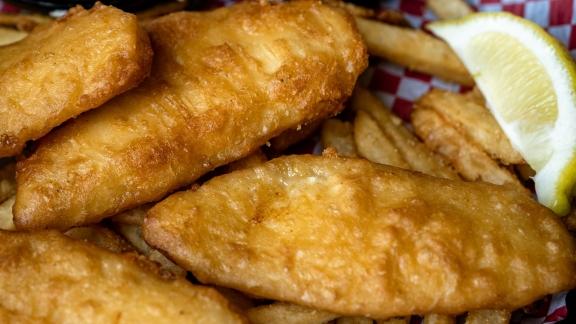 SD Fishing
Fish Recipes & Cooking
There's no meal more rewarding—and no greater way to respect the fish—than to eat what you've caught. That meal's even more rewarding when you go at it with the right ingredients. Here are some local favorite recipes, including a mix of tried-and-true classics and unique tasters to give a try on your next fishing trip to South Dakota's many freshwater lakes and rivers.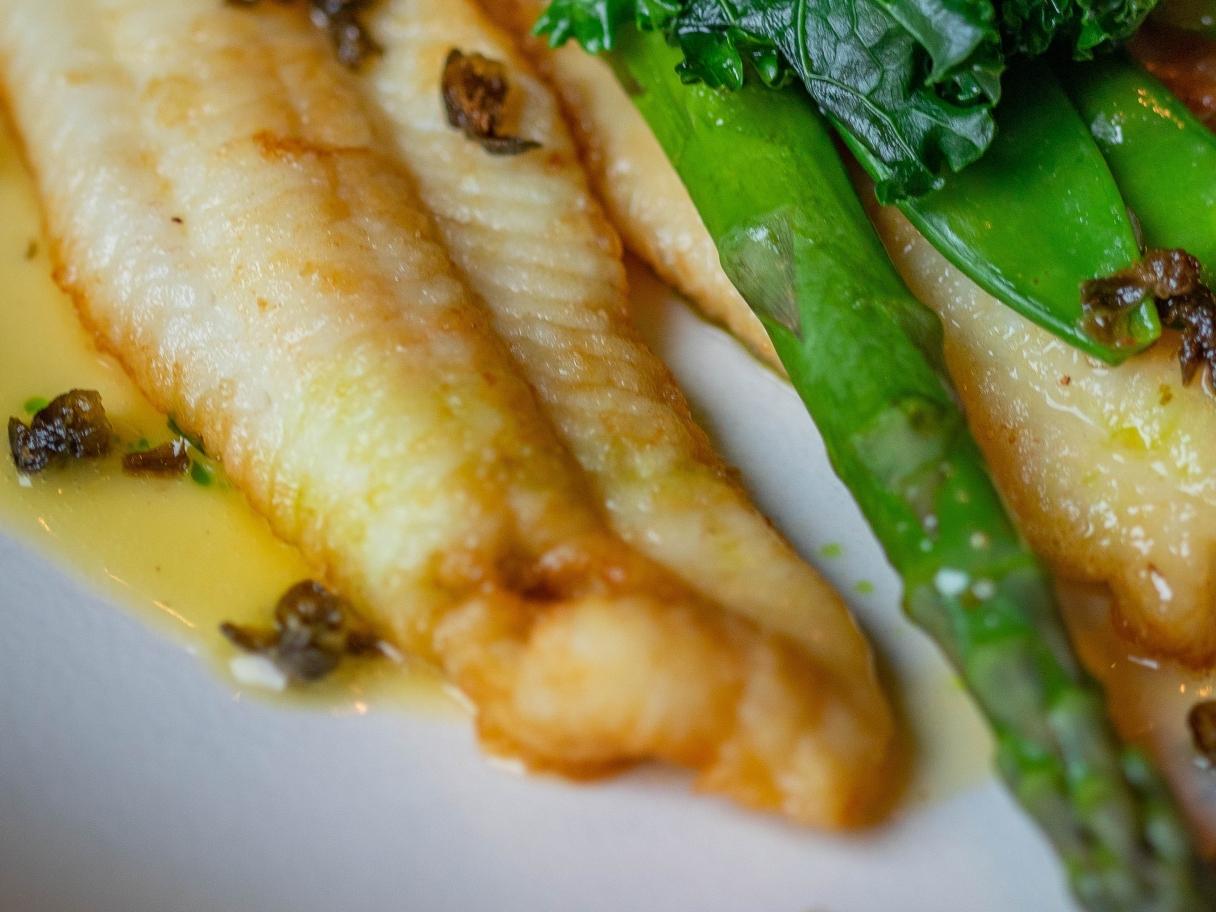 OUR FAVORITE BAKED FISH RECIPES
Breaded Fish
INGREDIENTS:
1/3 cup bread crumbs
1/3 cup instant mashed potatoes
1/3 cup grated parmesan cheese
Seasoning of choice
Boneless walleye fillets
1 egg, beaten
EQUIPMENT NEEDED:
Tin foil
Cooking spray
Cookie sheet
1 gallon ZIPLOC® bag or shallow dish for breading
DIRECTIONS:
1. Preheat the oven to 375 degrees. In a ZIPLOC® bag, combine equal parts bread crumbs, instant mashed potatoes and grated parmesan cheese. Add seasoning of your choice and shake bag to incorporate.
2. Take a walleye filet and "zip" them or take the red meat out of the middle of the fillet to make them completely boneless. 
3. Dip the filet in beaten egg. This helps the breading stick.
4. Toss the filet into the ZIPLOC® bag with the breading in it.
5. Thoroughly coat the filet in the breading, and place on a foiled and sprayed cookie sheet. Repeat until you're out of fish. You can sprinkle the finished fish with more seasoning if you prefer. This adds color and obviously more flavor too!
6. Bake for 15 or so minutes, first checking at 10 minutes. Cooking time will vary depending on the size and thickness of your fish. Fish is done when white and flakes easily with a fork.
Pairs well with chips and summer salads, fries, steamed veggies, etc.
TINFoil Pack
INGREDIENTS:
Butter
Seasonings of choice
Walleye filet
EQUIPMENT:
Tin foil and cooking sheet
DIRECTIONS:​​​​​
1. Break off a piece of tin foil a little over double the size of your fish when laid out flat.
2. Put about 3-4 sliced pats of butter on the bottom of your foil (on one side).
3. Place your fillets down on top of the butter (four if zipped, two if not). Use one whole fish per foil pack.
4. Season both sides of the fish, and add three or so more pats of butter on top of the fish. 
5. Fold the foil over to seal the "pack." This will cause steam to help cook the fish. 
6. Bake or grill at 375 degrees for 15 or so minutes, starting to check around the 10-12 minute mark. Be careful about steam coming out when you open the pack. Fish is done when it is white and flakes with a fork.
7. This pairs great with potatoes, carrots and onions in a foil pack. Cook the same way with butter and seasoning. These take about 20 minutes, so plan accordingly!
Parmesan Crusted Walleye
INGREDIENTS:
Walleye fillets
2 eggs
Italian seasoned bread crumbs and Panko
Garlic salt
Parmesan cheese
Butter 
INSTRUCTIONS:
1. Pre-grease your baking dish and pre-heat the oven to 425 degrees F.
2. Take fillets and dredge in egg, then roll in bread crumbs and set in dish.
3. Season with garlic salt and a little salt.
4. Drizzle melted butter over fillets and cover with parmesan cheese.
5. Bake for 20 minutes until bread crumbs are crisp. (You must cook it hot and short to get the crunch and crisp you desire!)
6. Plate your walleye with a side of seasonal veggies or over some pasta and enjoy!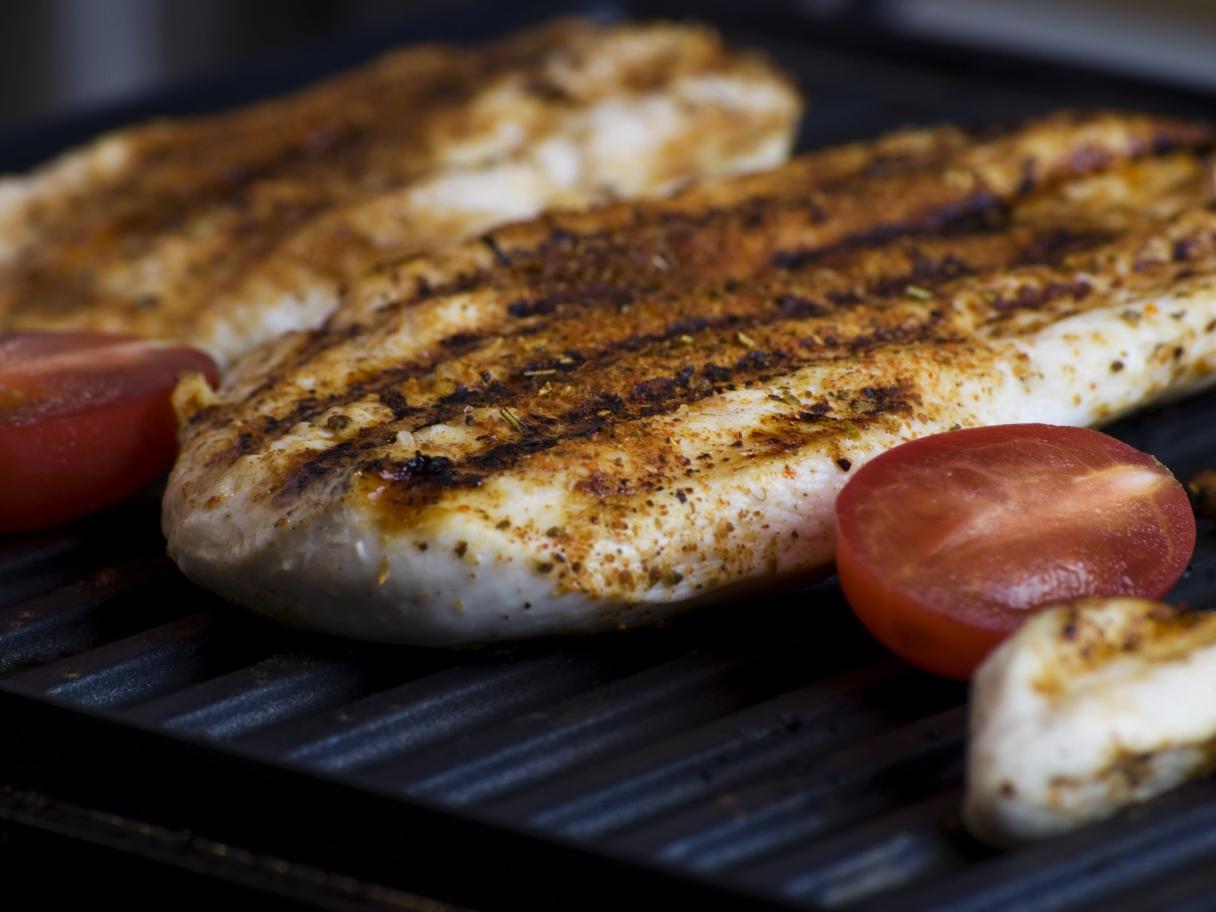 OUR FAVORITE GRILLED FISH RECIPES
Grilled Tequila Lime Walleye Taco
INGREDIENTS: 
1 lb. of walleye fillets
2 tbsp tequila of choice
2 limes
2 tbsp olive oil
1 tbsp Montana Mex Chile seasoning
2 cloves of garlic, minced
EQUIPMENT:
Grill and tongs
INSTRUCTIONS:
1. Combine the ingredients for the marinade, place the walleye fillets in the marinade and refrigerate for one hour. 
2. Prepare your grill and cook the walleye fillets for about 3 minutes per side over high heat or about 10 minutes on a pellet grill set to 400 degrees.
3. Remove the fillets and chop into bite-sized pieces.
4. Serve with corn tortillas and whatever taco fixings you and your fiesta-loving companions like.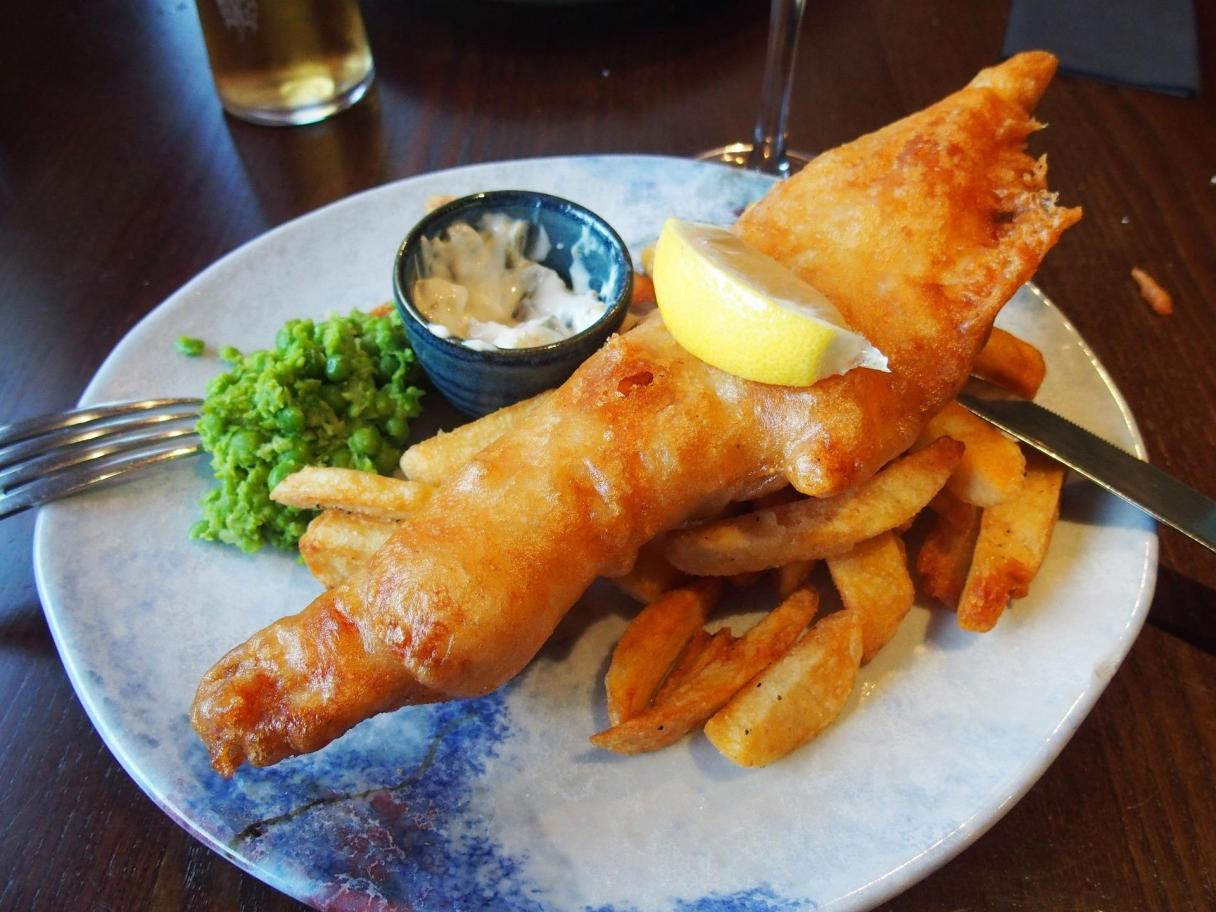 OUR FAVORITE FRIED FISH RECIPES
Simple Fried Fish
INGREDIENTS:
Vegetable oil
1 cup Red Lobster Fish Fry Seafood Breading Mix (or another breading of your choice)
1 - 1 1/2 lbs Walleye or another whitefish of your choice
EQUIPMENT:
Large pan about 3 inches deep
INSTRUCTIONS:
1. Pour 1 inch of oil into large skillet. Heat oil to 350 degrees to 375 degrees F on medium heat.
2. Pour Red Lobster Fish Fry Seafood Breading Mix onto plate or into plastic bag.
3. Moisten fish with water and shake off excess. Roll or shake fish in breading mix until evenly coated. Discard any remaining breading mix on plate or in plastic bag.
4. Fry fish, a few pieces at a time, in hot oil until the internal temperature of fish is 145 degrees F and light golden brown. Be sure to flip fish halfway through cooking.
5. Drain on paper towels. Serve immediately.
Tips: Do not use frozen fish. Thin pieces of fish work best; thicker pieces may need longer frying time. Fry a few pieces at a time; do not overcrowd the fryer. Use a thermometer to check oil temperature and temperature of cooked fish. Fry fish immediately after coating. Use fresh oil frying; old oil can transfer flavor.
Walleye Egg Roll
INGREDIENTS:
2 lbs walleye fillets
2 tablespoons Cajun seasoning
1 bag coleslaw
American cheese slices
Egg roll wrappers
Peanut oil
For Dipping Sauce:
3/4 cup mayonnaise
2 tablespoons Thai sweet chili sauce
1 tablespoon chile-garlic sauce
1/2 lime, juiced
1 teaspoon sesame oil
EQUIPMENT:
2-burner propane stove
Cast iron Dutch oven
Oil thermometer
Fry basket
INSTRUCTIONS:
1. Take the walleye fillets and cube into 1-inch chunks. Season the walleye with 2 tablespoons of creole/Cajun seasoning. Use a little less if you don't like them spicy.
2. Add the coleslaw and mix together.
3. Take a package of egg roll wrappers. Lay each egg roll wrapper in the shape of a diamond.
4. Put a half slice of American cheese just below the center of the wrap. Add about 2 heaping tablespoons of the fish mix and roll.
5. Take the right and left corners and fold them into the center. Roll the wrapper from the bottom to the top, wetting the very tip with water on your fingertip to glue it together.
6. Deep fry at 350 until golden brown. Takes about 4-6 minutes.
7. Prep dipping sauce as needed.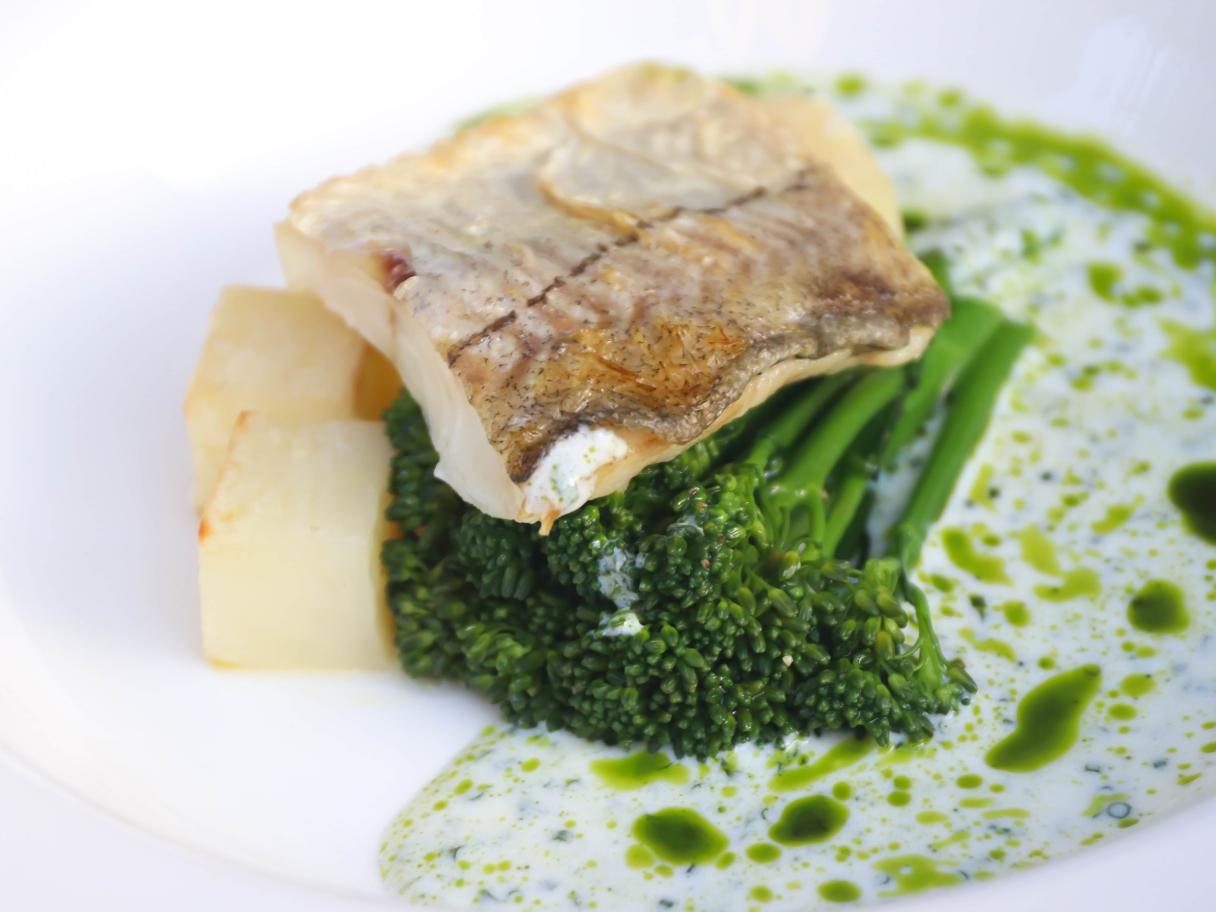 OUR FAVORITE STEAMED FISH RECIPES
In the Microwave
INGREDIENTS:
Your favorite fish
Seasoning of your choice
EQUIPMENT:
ZIPLOC® ZIP'N STEAM® Cooking Bags
Microwave Oven
INSTRUCTIONS:
1. Season your fish fillets as desired.
2. Zip them into the steam bag and microwave for the directed time (see packaging instructions).
Notes: These bags are one-time use, not reusable. Each bag holds 2–3 servings and is printed with useful guidelines for cooking times.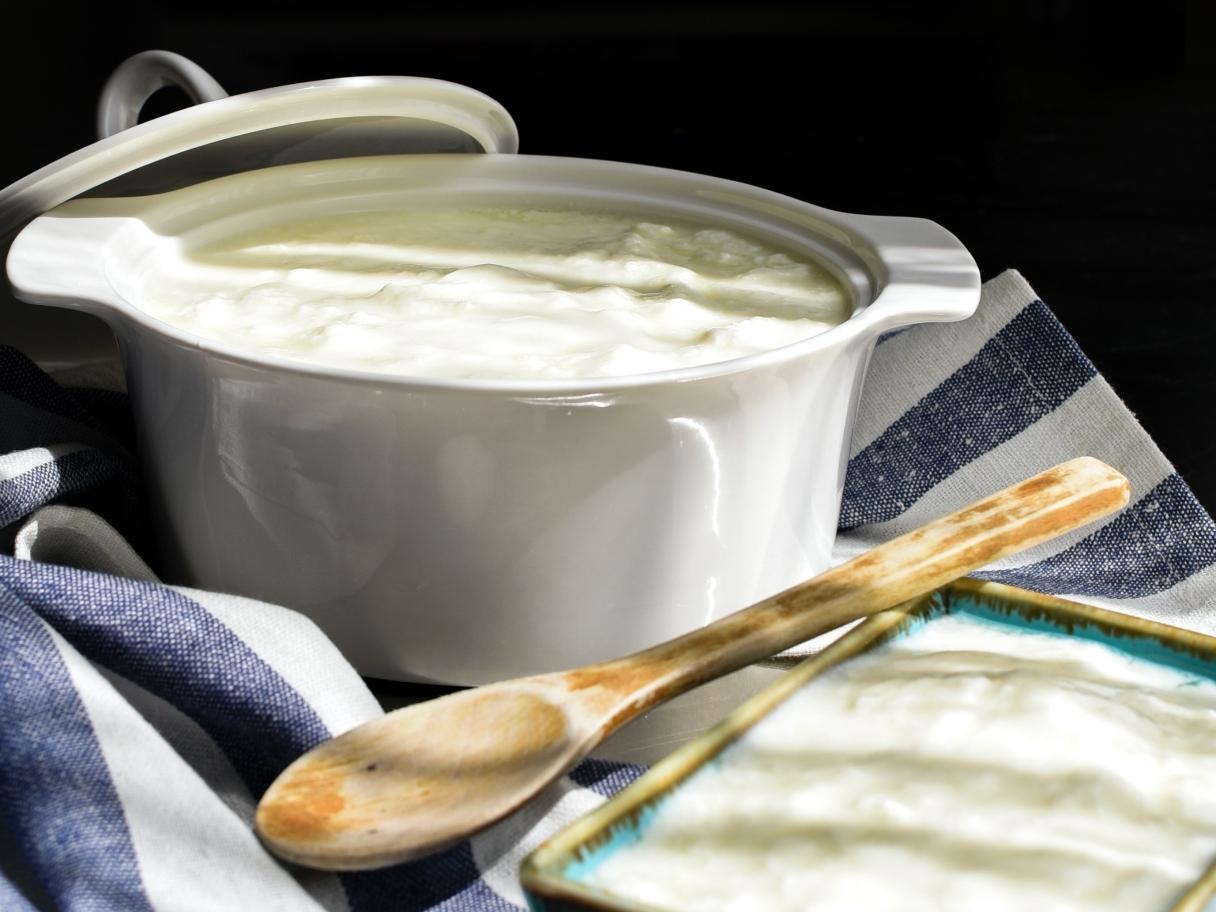 OUR FAVORITE FISH SOUP RECIPES
Fish Chowder
INGREDIENTS:
1 tablespoon extra virgin olive oil
1 teaspoon butter
2 medium yellow onions, chopped (about 2 cups)
1/2 cup dry white wine (optional)
3 large Yukon Gold potatoes (about 1 1/4 pounds), peeled and cut into 3/4-inch cubes
2 cups clam juice
1 bay leaf
1 tablespoon fresh thyme, or 1 teaspoon dried thyme
1 1/2 teaspoons salt
1/4 teaspoon freshly ground black pepper
1 teaspoon Old Bay, optional (can use a little paprika and a dash of cayenne)
1 1/2 to 2 pounds cod or another firm white fish, pin bones removed, fillets cut into 2-inch pieces
1 1/2 cups heavy cream
2 tablespoons chopped fresh parsley
INSTRUCTIONS:
1. Sauté onions in oil and butter. Heat oil and butter in the bottom of a large pot (6 qt) on medium heat. Add the onions and cook until softened (about 5 minutes).
2. Add the wine, if using, and turn up the heat. Cook uncovered until the wine reduces by half. (If not using wine, add a 1/4 cup of water with the clam juice in the next step.)
3. Add potatoes, clam juice, bay leaf, thyme, salt, pepper and Old Bay spice, then simmer. (The potatoes should be just barely covered with the liquid in the pot. If not, add water so that they are.)
4. Bring to a simmer, then lower the heat to medium and cook covered until the potatoes are almost done (about 10-15 minutes).
5. Heat cream in a separate pot until steamy (not boiling).
6. Add fish to the pot of potatoes, then add your heated cream. Cook on low heat uncovered until the fish is just cooked through (about 10 minutes).
7. Keep your eye on the heat! If you are using straight heavy cream, you should be more easily able to avoid curdling, even if the soup starts to boil. But if you are substituting light cream, half and half, or milk, the mixture will likely curdle if it gets near boiling point (one of the reasons I like using straight heavy cream).
8. When the fish is just cooked through, remove from heat.
9. Mix in the parsley. The flavors will improve if the soup rests 30 minutes before serving.
10. Serve with crusty bread or oyster crackers and enjoy!
WALLEYe CHOWDER
INGREDIENTS
5 slices bacon, cooked and chopped
3 tbsp butter
1/2 cup celery, chopped
1 large yellow onion, chopped
1/4 cup all-purpose flour
4 cups cold milk
2 cups cubed red potatoes (approx. 2 potatoes)
2 (8 ounce) walleye fillets, cut into chunks
Freshly ground salt and pepper to taste
2 tbsp chopped fresh parsley
INSTRUCTIONS
1. Heat the butter in a large stock pot over medium-high heat. Add the celery and onions, sauté until softened.
2. Stir in flour to form a roux. Slowly whisk in the milk.
3. Add the potatoes and bacon and stir gently. Reduce heat and simmer for 30 minutes or until potatoes are cooked through.
4. Add fish chunks and cook for an additional 6-8 minutes, or until fish is cooked through.
5. Season to taste with salt and pepper. Garnish with parsley and serve.
WHAT SHOULD YOU EXPECT ON A SOUTH DAKOTA FISHING ADVENTURE? SEE FOR YOURSELF AT #FISHINSD