Carry a SoDAK Hunting License on Your SmartPhone
Create an account and register to get your license online at Go Outdoors South Dakota. You can also download the free Go Outdoors SD mobile app with Google Play or the App Store to renew, purchase and store your licenses and reservations on your smartphone or tablet. For visitors, you will want to obtain the Nonresident Hunting & Trapping License (different fees apply depending on the species you're hunting, number of days, and age).
 The South Dakota Department of Game, Fish, and Parks allows you to carry a digital copy of your small game, fishing or trapping license with you instead of a paper copy. Paper copies are still valid, but the digital version's bar code can be scanned and recognized as your official license.
Best SODAK towns For Pheasant Hunting
South Dakota has more than 5 million free-access acres open to hunting. Some are federal and state-owned grounds, while even more are private areas leased for public hunting. Scout your outing with SD Game, Fish and Parks satellite maps. Some of the more sought-after areas in in the state for pheasant hunting lie within the Central Missouri River region and the Northeast Glacial Lakes/Prairies region.
Premier pheasant hunting destinations in the south Central region to set up your basecamp for hunting season include: Mobridge with its 1960's Pheasant Drive-In movies, Winner's Tripp County farmland (ranked #1 in South Dakota for pheasants harvested), Mitchell (home to the Pheasant County Chapter of Pheasants Forever), the reservations lands and national grasslands of Pierre, as well as Chamberlain/Oacoma (known for one of the top pheasant-producing spots in South Dakota). Towns best known for top-notch pheasant hunting and harvesting in the Northeast are: Huron (known as "Ringneck Nation" and home to the World's Largest Pheasant statue) Aberdeen with the most Conservation Reserve Enhancement Program (CREP) walk-in hunting land in the state, Watertown, Brookings and Redfield (aka the "Pheasant Capital of the World").
Resident & Nonresident Licenses
There are differences between resident and nonresident licenses but the buying process is the same. Take note of the different season dates, get your license, and plan your outdoor adventure.
An updated GF&P system means it's time to set up a new account! Whether you're buying your first license or your 40th, it's easy to set up your new account before you buy your license. Don't let anything get between you and the field this year. Set up your new account by clicking here. 
Youth-Only Pheasant Season
Start Date: September 30, 2023
End Date: October 8, 2023
Resident-Only Pheasant Season
Start Date: October 14, 2023
End Date: October 16, 2023
Traditional Pheasant Season
Start Date: October 21, 2023
End Date: January 31, 2024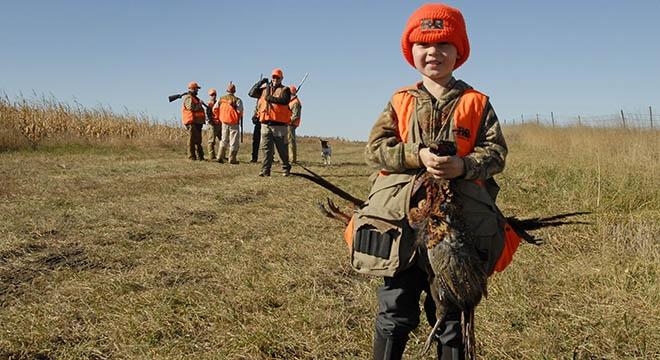 Buy Online
To purchase online, visit the South Dakota Game, Fish and Parks website and go to the licenses page. At the top, you'll see an option to purchase or view your license. Follow the link and either sign in or and select "new user" on the welcome screen. From there, all you'll need a driver's license or state-issued ID and a major credit card. You'll need a hunter safety ID as well if you are buying a license for a youth hunt.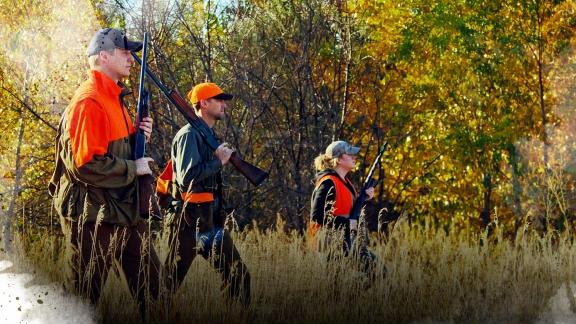 Nonresident Licenses Special Information
Nonresident licenses are for anyone who does not live in the state of South Dakota. They are redeemable for two 5-day hunting periods. A little tip for selecting your dates: Choose your first hunting period for when you plan to visit South Dakota. Then, if you aren't sure when you'll be back for the second trip, choose the last week the calendar will allow. You can always move these dates up on the calendar, but you can't move them back.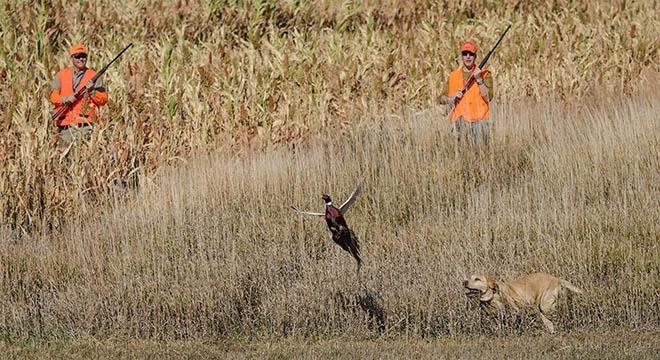 Nonresident Shooting Preserve Licenses
Shooting Preserve Licenses allow nonresidents to hunt on licensed shooting preserves and take the small game for which that preserve is licensed. They are available for the following periods: one day, 5-day period, season long.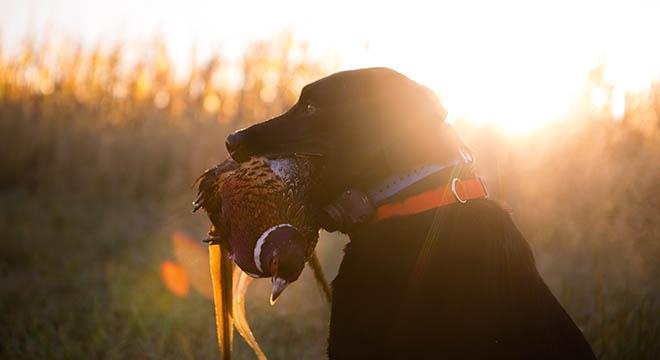 Bringing Your Dog to South Dakota
Your hunting buddy is welcome in South Dakota! And while a rabies vaccination for your dog is mandatory, you don't need to bring a health certificate if you'll be here for less than 30 days. Check out the Hunting and Trapping Handbook for details. 
FAQS
View some common questions below or contact SD Game, Fish and Parks for additional clarification at [email protected] or 605-223-7660.
Q
How do I get a copy of my small game license?
Q
The small game hunting license asks for two five-day periods, what should I put down for the second period if I don't know when I'm going to be able to hunt again?
Q
Can I carry my license on my smartphone or in the app?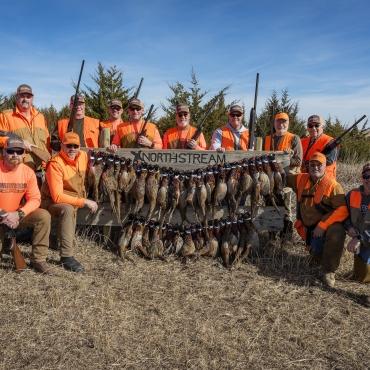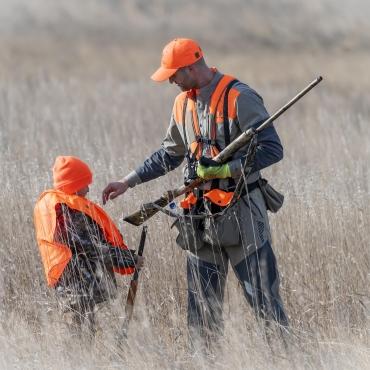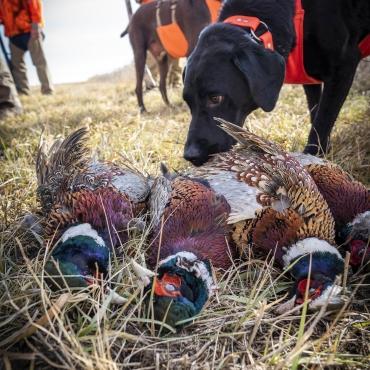 SD Game Fish & Parks Email
Stay informed on what's happening in South Dakota's great outdoors. 
Free South Dakota Hunting Packet
Includes the Hunting & Trapping Handbook from Game; Fish and Parks, a South Dakota Vacation Guide and a State Highway Map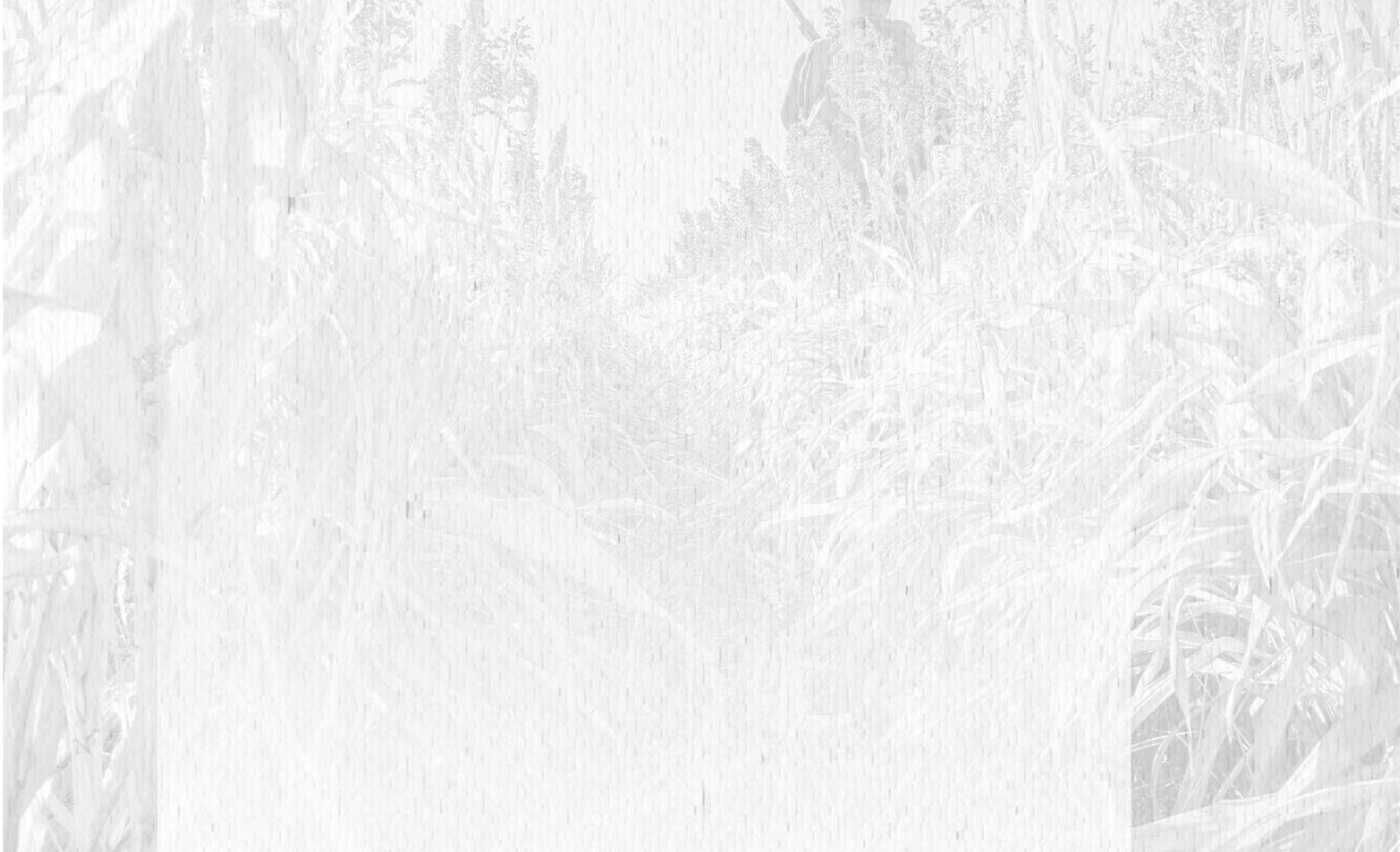 Planning Tools
Whether you're looking for a guided lodge experience or a public land adventure, we've got the resources to get you started.
What should you expect on a South Dakota Outdoor Adventure? See for yourself at #SDinthefield