Northeast Region
This is where it all started. The first official pheasant release in South Dakota happened north of Redfield in 1908. Eleven years later, Redfield hosted the first pheasant season--a one-day affair on which 1,000 hunters shot 200 birds. Today, this region is a well-performing and often underrated pheasant destination.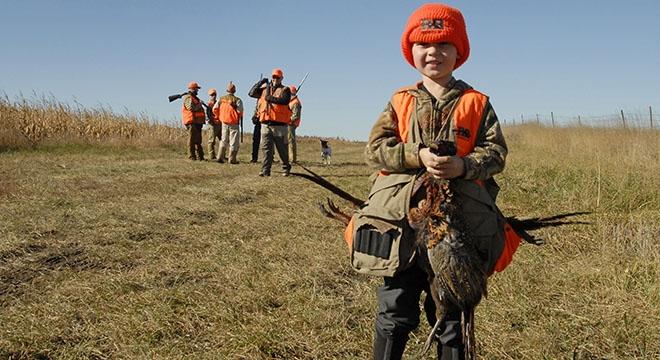 Redfield
The "Pheasant Capital of the World" sits on the intersection of US HWY 281 and US HWY 212. It's the home of numerous outfitters, guides and lodges.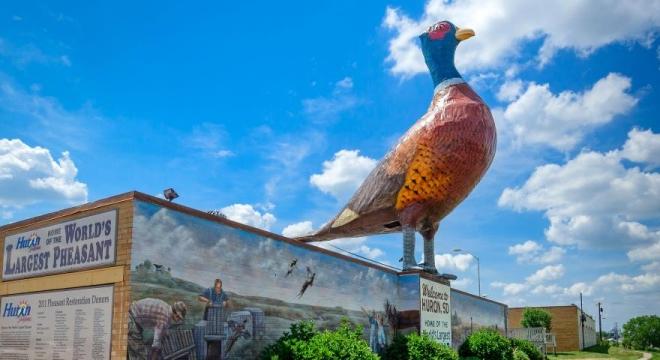 Huron
Within a 60 mile radius of Huron is 124,652 acres of prime public hunting. There's one bird here you definitely can't miss: The World's Largest Pheasant. It's a 28-foot, 22-ton fiberglass rooster near Highway 14.
Central Region
Endless horizons. Missouri River views. Fantastic pheasant hunting. Central South Dakota has them all. The vast grasslands areas in this region are prime rooster cover and the friendly small towns are perfect hunter habitat.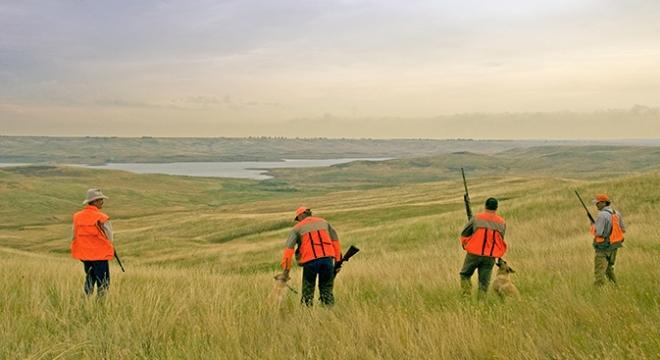 Pierre
Pierre offers all the essential amenities for an unforgettable trip, from fine dining and breweries to dog-friendly hotels. It's also one of the few places in the world where you can bag the upland bird trifecta⁠—sharp-tailed grouse, prairie chicken and pheasant—all on the same hunt.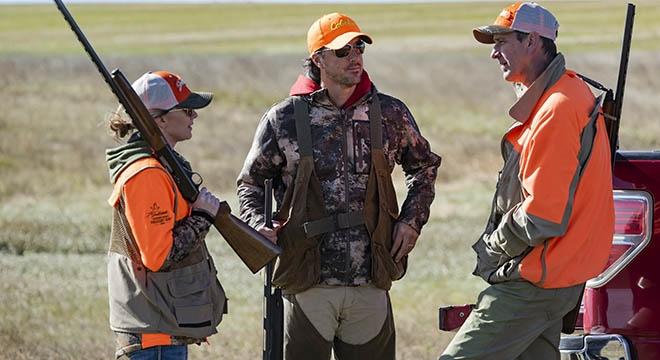 Chamberlain
Walleyes meet ringnecks on the banks of the Missouri River in Chamberlain. If you're looking for a rod and reel vacation, this is a great place to start. Chamberlain is also home to the luxurious Thunderstik Lodge.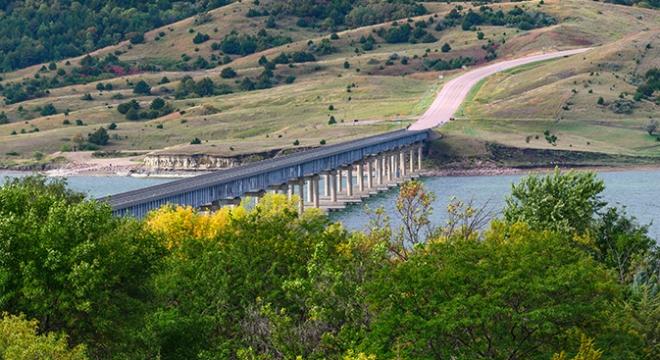 Winner
Ready for a West River adventure? Tripp County routinely ranks near the top of the South Dakota harvest lists.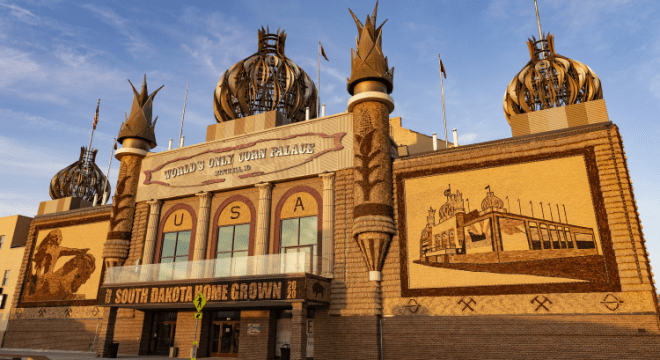 Mitchell
Mitchell is where eastern South Dakota blends into the west. It's also where you'll find plenty of corn, birds, and blaze orange adventures. 
What should you expect on a South Dakota Outdoor Adventure? See for yourself at #SDinthefield