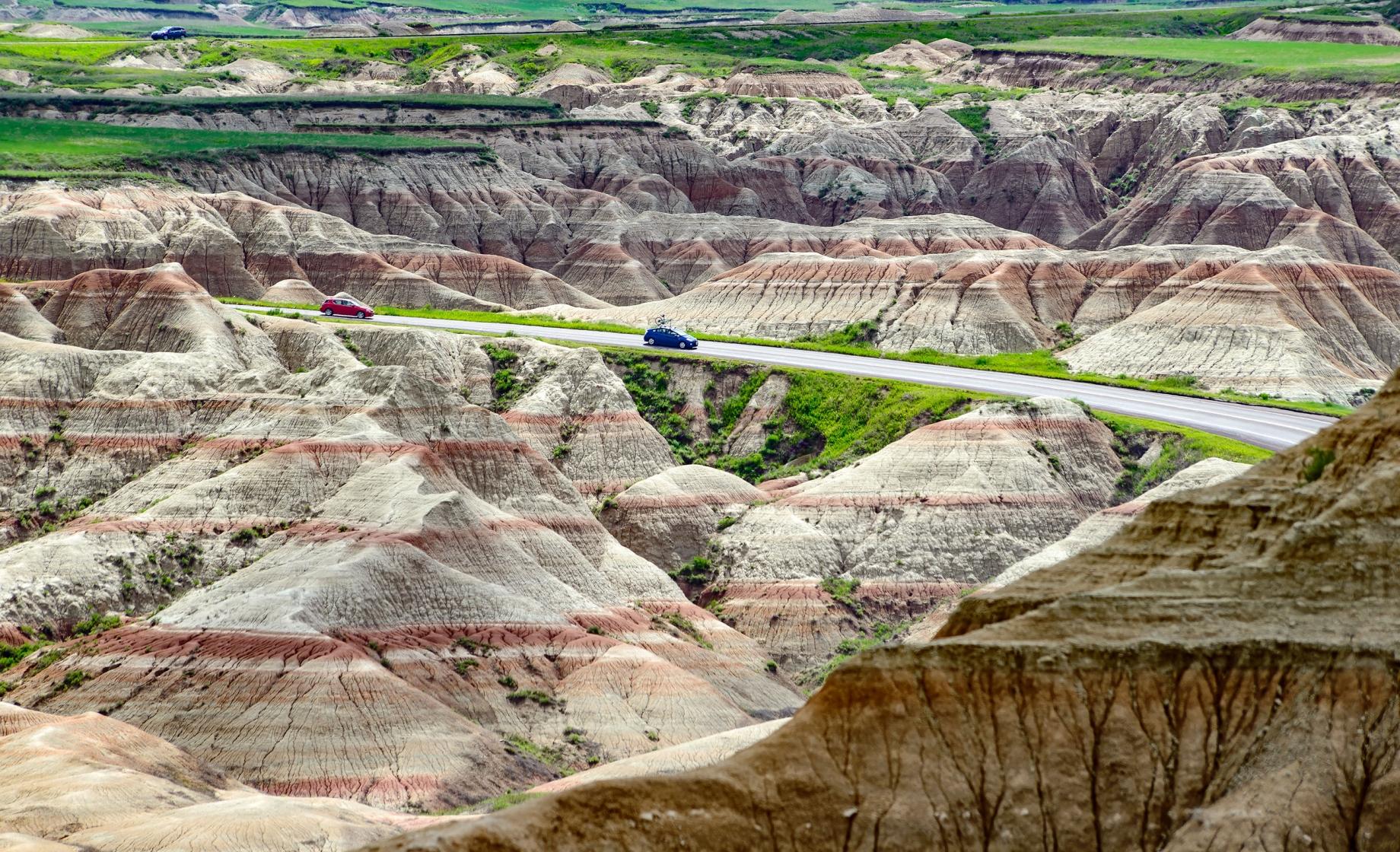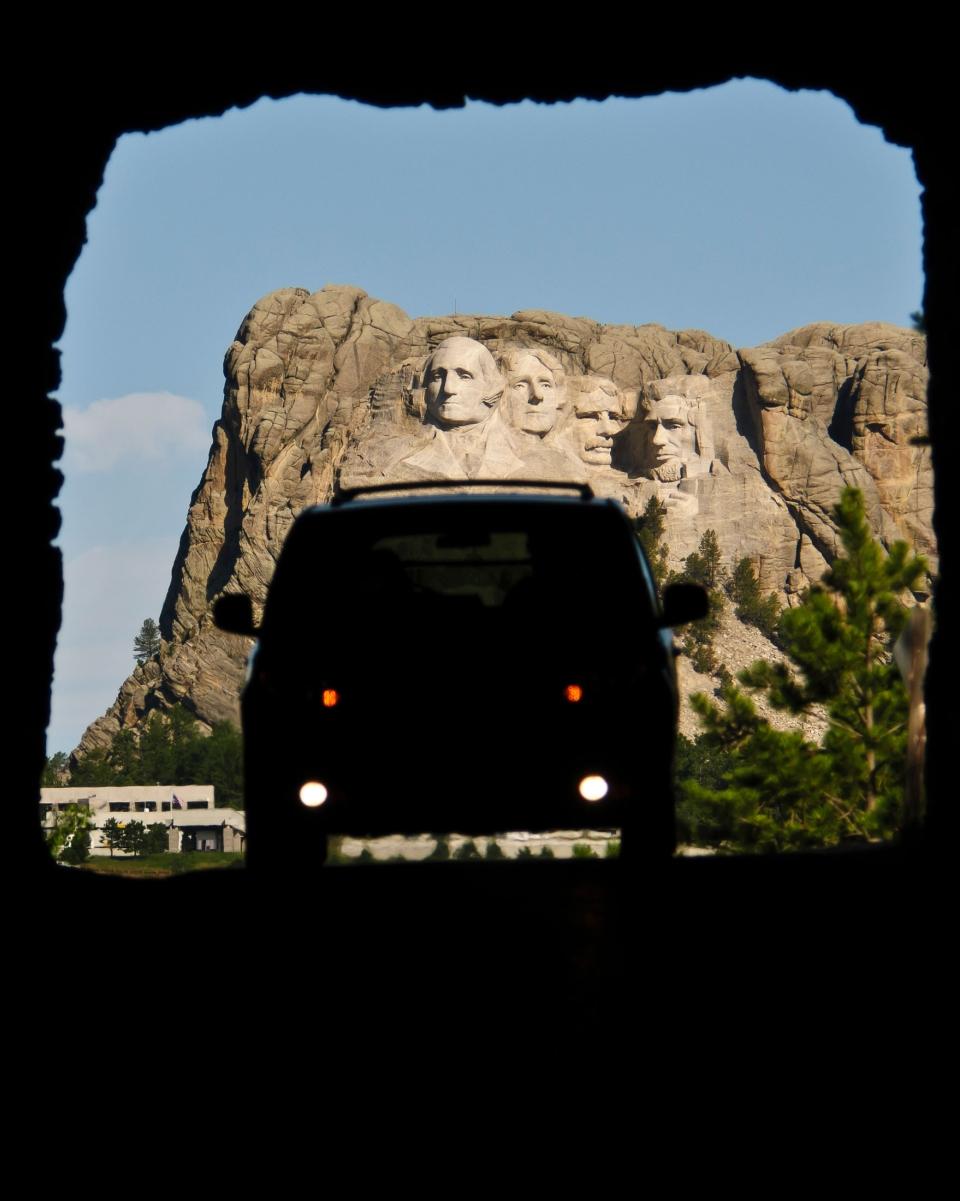 Peter Norbeck National Scenic Byway
Some of the most incredible roads anywhere make up the 70-mile Peter Norbeck National Scenic Byway in the Black Hills of western South Dakota, named one of the 10 Most Outstanding Byways in America. This byway's spiraling bridges and hairpin curves will lead you through portions of Custer State Park, the Norbeck Wildlife Preserve, near Mount Rushmore National Memorial and the Black Elk National Wilderness Area. Mix in tunnels through fantastic granite pinnacles, beautiful mountain lakes, along with free-roaming wildlife and you have a never-to-be-forgotten road trip.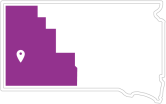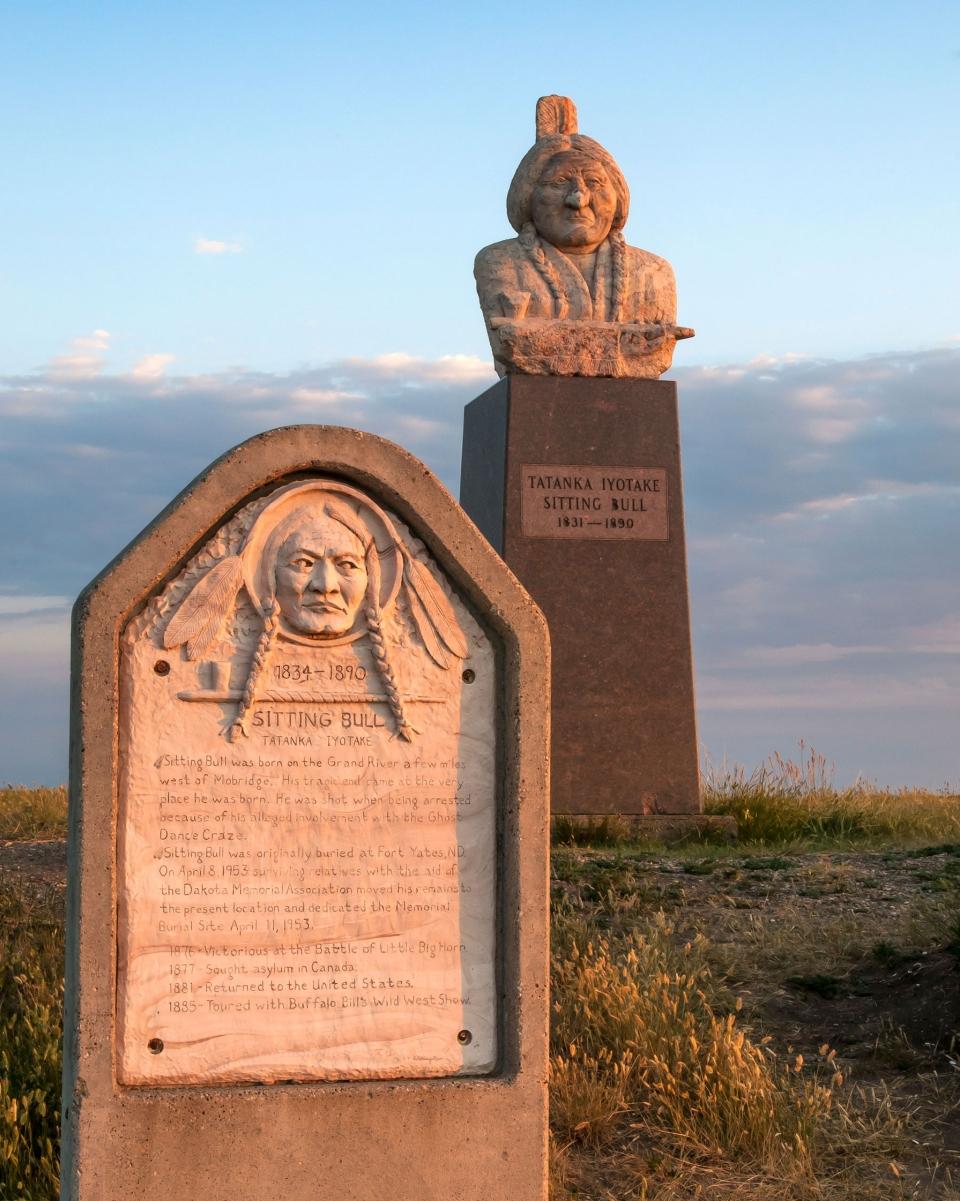 Native American National and State Scenic Byway
Breathtaking views of the Missouri River, diverse landscapes, and tribal history and culture are showcased on the Native American National and State Scenic Byway running north and south through central South Dakota. This scenic byway travels through the lands of the Yankton, Crow Creek, Lower Brule, Cheyenne River and Standing Rock Sioux Tribes.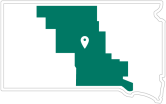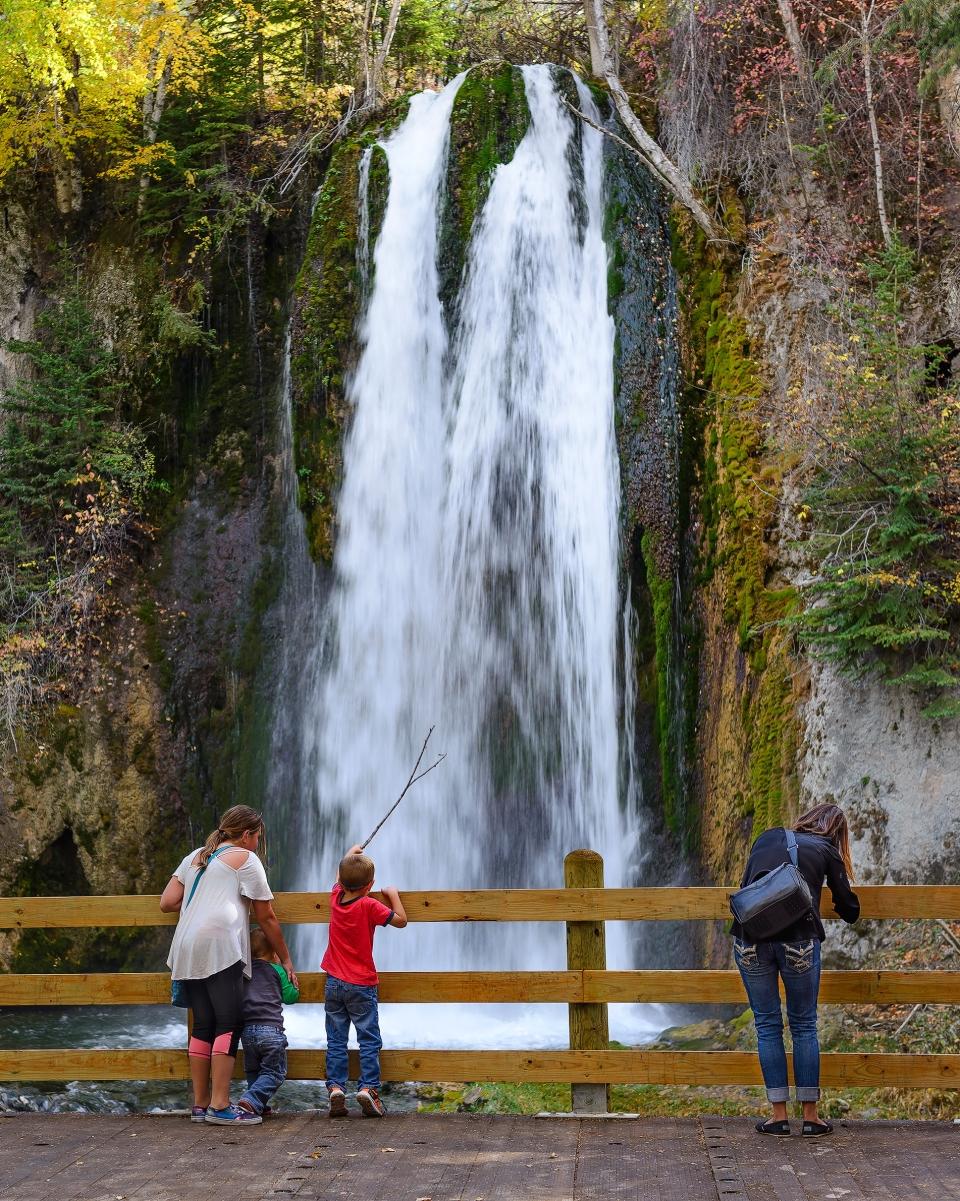 Spearfish Canyon State and National Forest Service Scenic Byway
Following the curves and contours of Spearfish Creek that carved through the limestone walls of Spearfish Canyon many millennia ago, this 19-mile scenic byway framed by spruce, pine, aspen, birch and oak trees climbing the ascending cliff walls is consistently named one of the best fall drives in North America. Waterfalls, outstanding hikes, trout-filled pools, hidden swimming holes and popular climbing spots await travelers of this popular Black Hills route.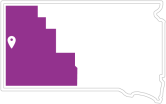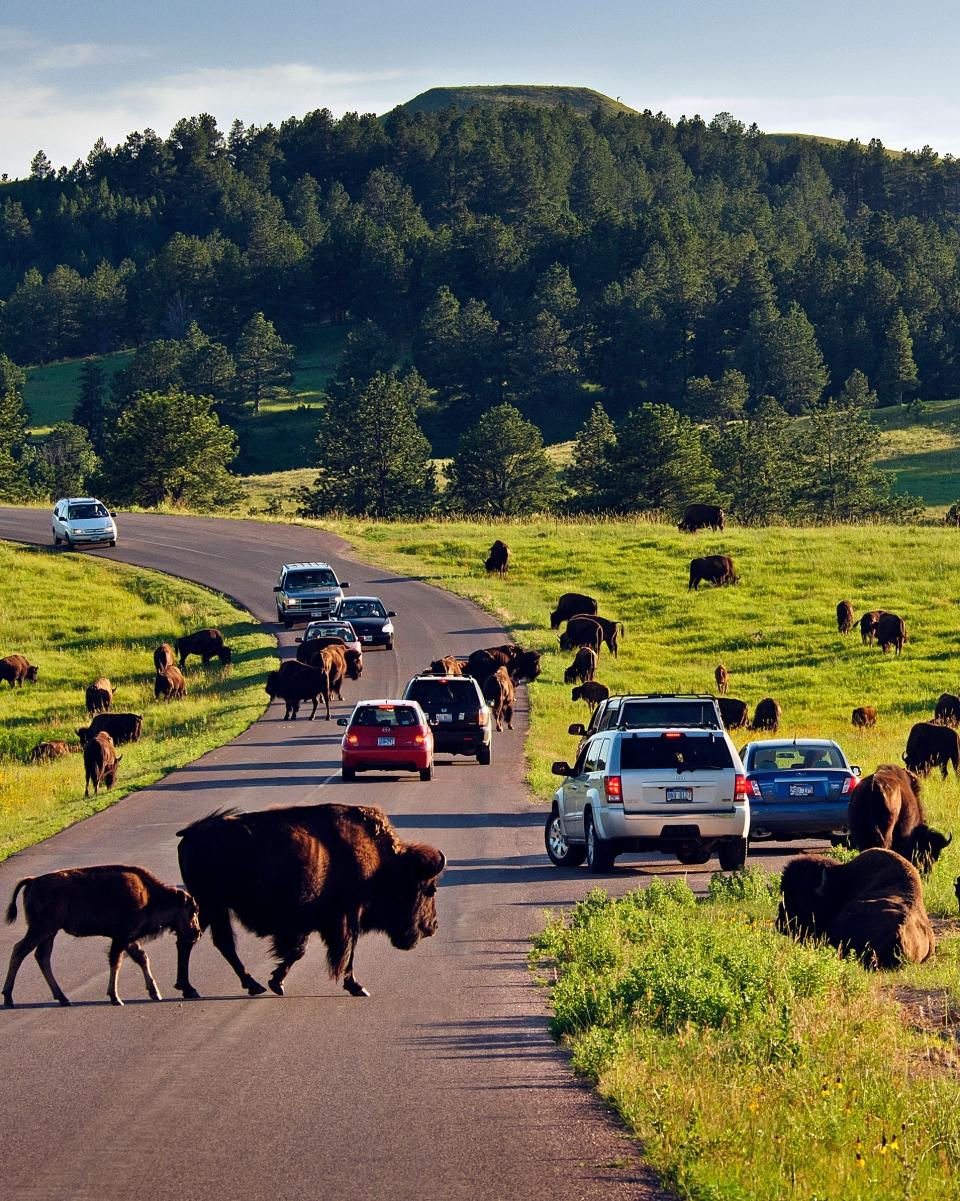 Wildlife Loop State Scenic Byway
Wind through pine-covered hills, rolling prairies and red-walled canyons. Experience a traffic jam caused by buffalo, meet the popular "begging burros" or spot bighorn sheep, pronghorn antelope, deer, elk, coyote, prairie dog and numerous bird species on the Wildlife Loop. This 18-mile scenic byway is a highlight of a park that has many.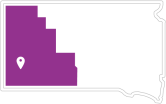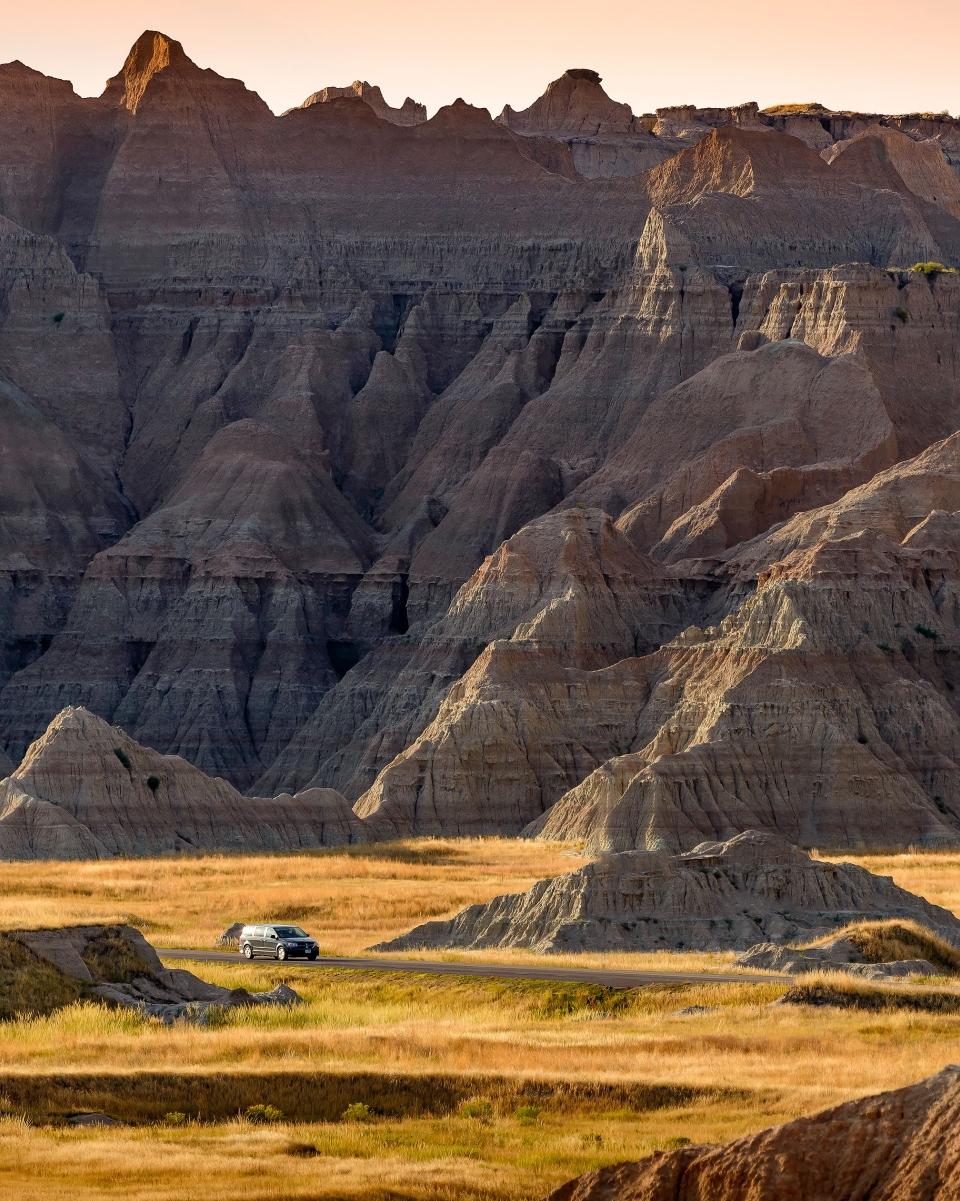 Badlands Loop State Scenic Byway
Some describe Badlands National Park as lunar-like, the Native Americans were the first to call it "bad lands," or "mako sica." Breathtaking rock formations, other-worldly hiking trails and 16 designated scenic overlooks on this 39-mile loop guarantee more than one stop along the way.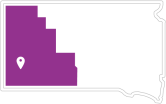 SEE WHAT GREAT PLACES ARE WAITING FOR YOU ON YOUR SOUTH DAKOTA ROAD TRIP