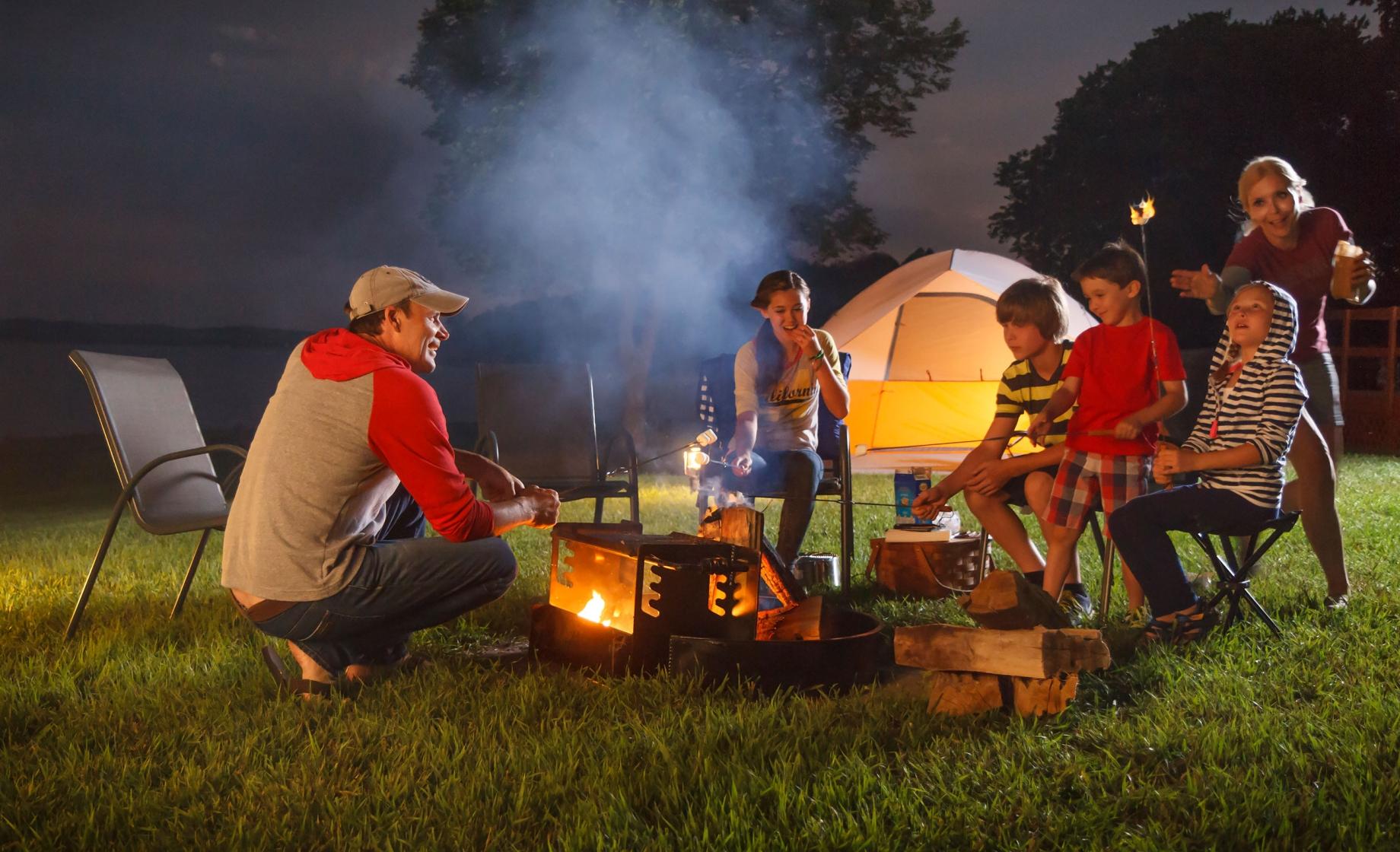 Sleep under the stars on windswept prairies.
Park your RV near the shores of the Missouri River.
Rent a cabin in the ponderosa pine forests of the Black Hills.
Whether your idea of camping is roughing it in the wild, indulging in self-contained luxury, or something in between, find your ideal campground or RV park in South Dakota.
If you're looking to get away from the teeming masses, South Dakota is home to a variety of striking landscapes, state and national parks, historic monuments and plenty of remote open spaces. Home to over 60 state parks and recreation areas, these protected lands full of nature offer year-round recreational activities and campgrounds in South Dakota. 
Camping reservations are available in most state park and recreation areas within 90 days of arrival. Know that comfort stations close down during the winter months, but camping is welcome all year in most parks, as some are closed due to eagle nesting. The ideal time weather-wise to camp in a tent is spring and summer months, when the temperatures warm up, snow defrosts from winter's chill and rural areas turn green again.
Great hiking and camping destinations to explore: Badlands National Park, Custer State Park, Black Hills National Forest, Lewis & Clark State Recreation Area, Spearfish Canyon State Nature Area, Palisades State Park, Big Sioux Recreation Area, Lake Herman State Park, Spring Creek State Recreation Area and many, many more!
For RV camping, an entry fee is $30 for any private vehicle, and the pass is good for one week. An annual pass is $50. Click here for more info. It's best to be familiar with campsite occupancies, maximum stays, generator use/electrical hookups and more camping regulations before heading out for your camping adventures.
WHEN WE'RE READY TO EXPLORE AGAIN, SET UP CAMP IN WIDE-OPEN SOUTH DAKOTA
South Dakota Stories Podcast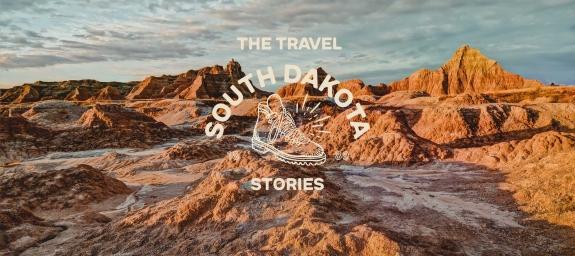 South Dakota is where buffalo roam, gunslingers entertain, and mountains & monuments stand tall over open land. Produced by the award-winning Armchair Productions and recorded on-location throughout South Dakota, this audio adventure podcast is designed to do more than just let you hear what it's like to be there!