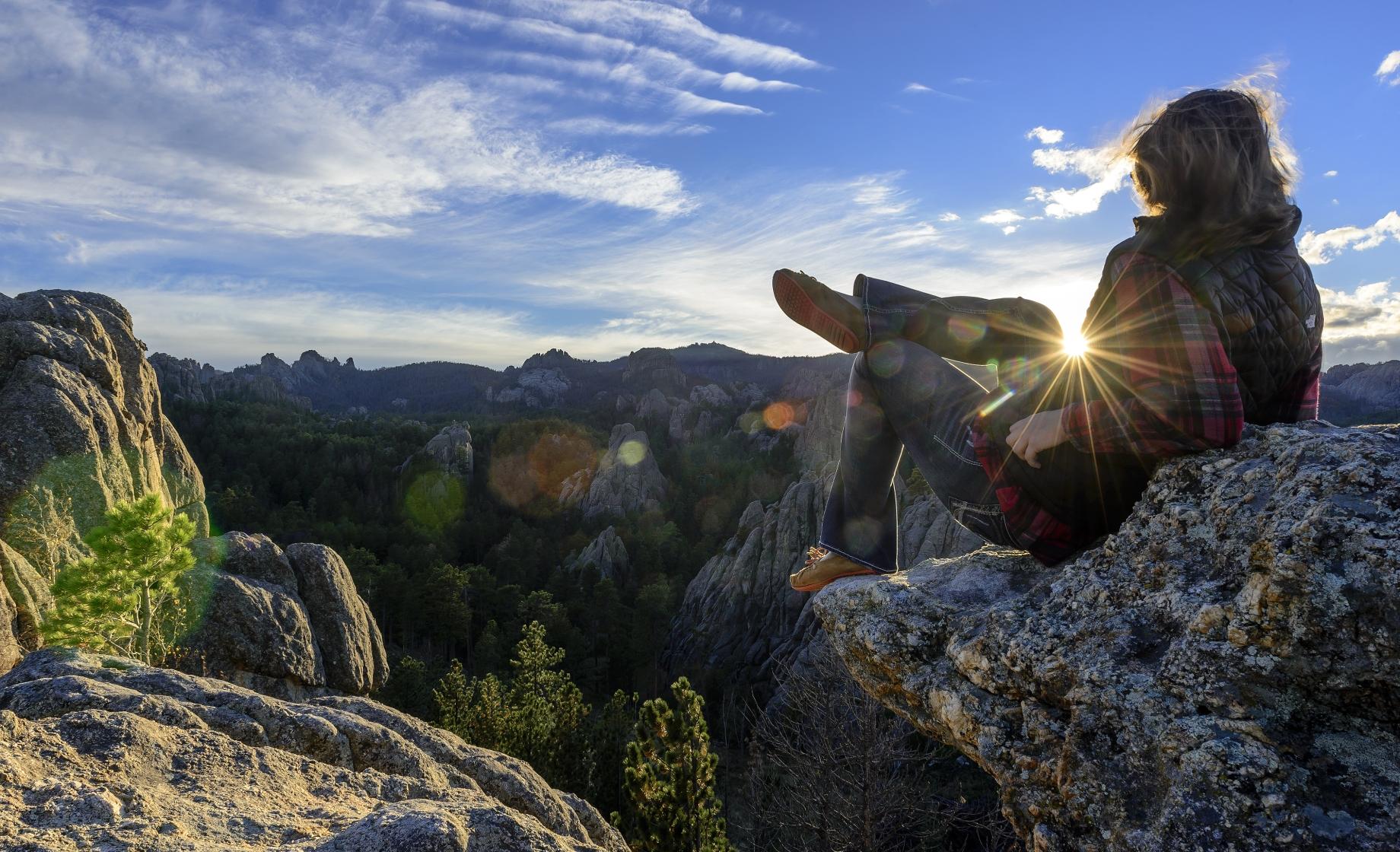 Explore wooded trails, climb rugged peaks, or walk through native prairie grasses. Countless trails lead to scenic landscapes, thundering waterfalls and invigorating overlooks. Conquer a hiking trail in South Dakota and the journey stays with you forever.
(8/30/2019) The large amount of moisture received in the Black Hills National Forest over the summer has led to adverse effects on select areas, causing the temporary closure of certain Forest Service roads, trails, boat docks, and recreational areas until normal conditions are restored. These closures are in place to ensure the safety of the public as well as protect valuable natural resources. For the latest updates on these closures, please visit the Black Hills National Forest website.
Want to See What Hikes Others are Discovering?