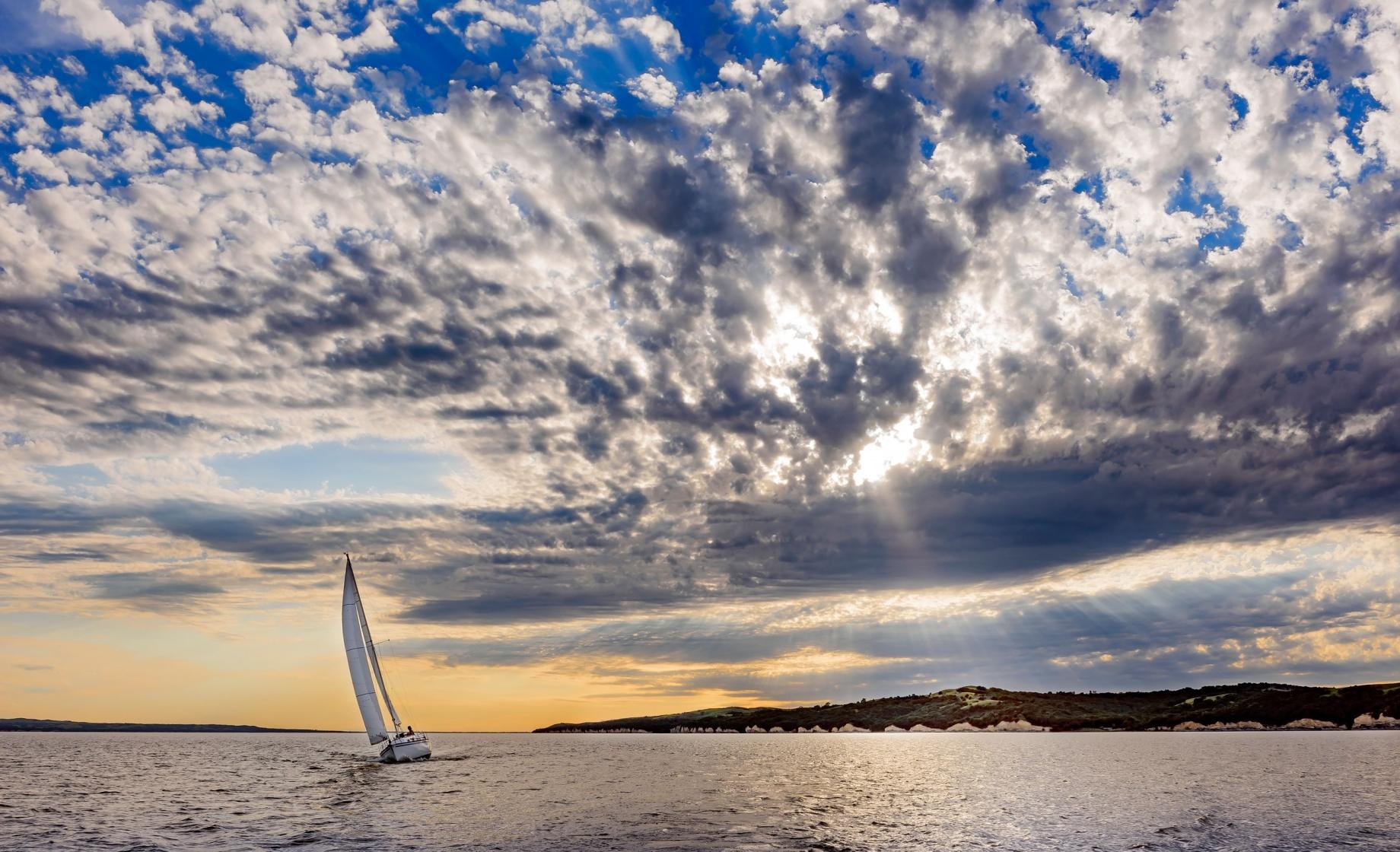 Yankton is a land of firsts and fun, a playground for all ages. It's home to plenty of history—Yankton was the first capitol of Dakota Territory and is currently home to the state's first and oldest newspaper (Yankton Daily Press & Dakotan), oldest commercial building (Historic 1872 Saloon), and oldest institution of higher learning (the now-closed Yankton College)—but it's the Missouri River that keeps people coming from across the country for recreation and relaxation. Once you spend a couple of days here, you'll wonder why it took so long to discover this unique riverside gem.
Yankton holds some of the best annual events in the area, including the Rock-N-Rumble Motorcycle Rally (July), Harvest Halloween (October), and the Holiday Parade of Lights (November). The town's biggest event is undoubtedly the Yankton Riverboat Days and Summer Arts Festival (August), a three-day celebration of art, live music, carnival games, food, and more.
(Author's note: If you end up sailing on a homemade pirate ship during Riverboat Days, wear sunscreen. Otherwise, the sunburn will be…unforgiving.)
No matter when you visit, you're bound to have a fun and delicious time. Here's a guide to making the most of two days in the River City.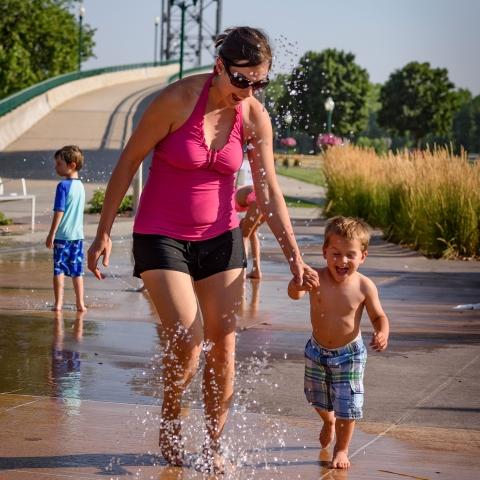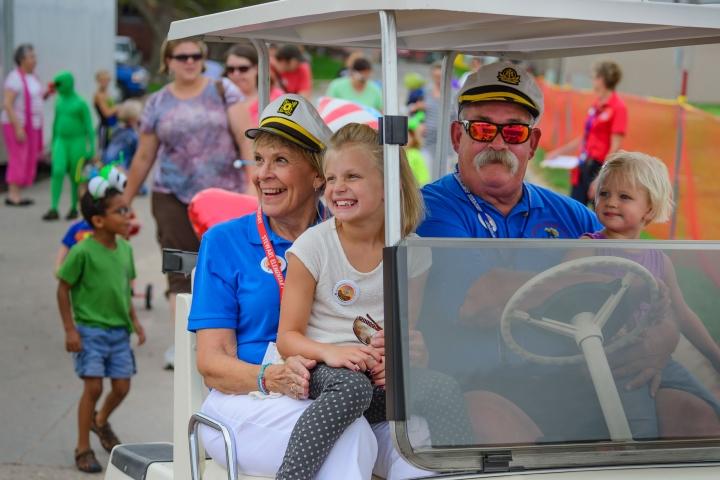 DAY 1
Breakfast at Willa B's
Start the day with something tasty. Willa B's Bistro & Emporium is the place that does breakfast so well that it's served all day on Saturday. Breakfasts range from traditional to "The Hox," a taste sensation featuring peanut butter, cheddar cheese, eggs, sriracha, and green onions on naan bread.  Don't be surprised if you end up coming back for lunch and/or dinner. That's the power of Willa B's.
Walk the Meridian Bridge
Now it's time to behold what might be Yankton's finest feature — the water. This historical town is located along the shores of the Missouri River, meaning there are plenty of spots to enjoy nature along—or in—the Mighty Mo.
It won't take long to spot the Meridian Bridge, Yankton's signature landmark. It was the first permanent river crossing in the area, providing the area with the nickname "Bridge City." Even though its days of allowing cars to cross the river are gone, the bridge has remained a source of pride for the community. In 2011, it was opened for recreational use, making the 1.2-mile trail the ideal place to walk or bike for a beautiful view of the Missouri River. There's also a two-block-long pedestrian plaza for pictures, rest, or just a place to take in the fresh air and majestic view.
Fun at Lewis & Clark Recreation Area
The most popular outdoor spot in Yankton is the Lewis & Clark Recreation Area. Located just west of Yankton, the Lewis & Clark Lake—one of the four reservoirs of the Missouri River—has plenty of places to camp, hike, bird-watch, swim, or bike, but the best way to fully experience the aquatic majesty is to get out on the water. You can rent a motorized pontoon or Triton boat from Lewis & Clark Marina for around $100 per hour or $500-$600 for the day. A power boat will cost $100 per hour (with a two-hour minimum) or $500 for the day.
Plenty of boat ramps and marinas can be found along the lake. This means that renting a pontoon boat, jet ski, or other watercraft can easily show you the true joy of being on "lake time."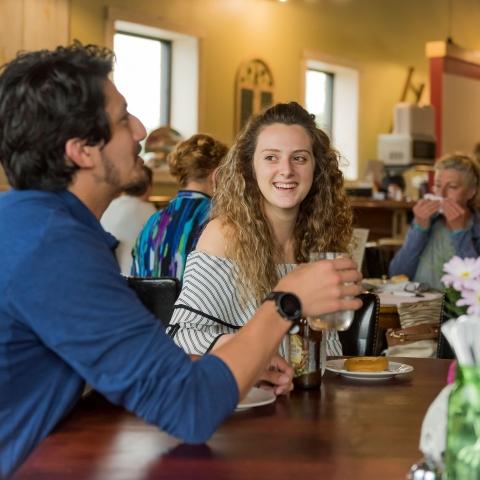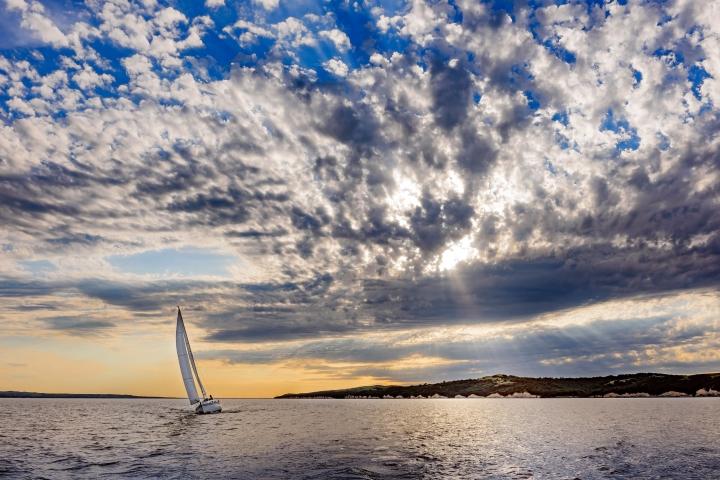 Lunch at River's Edge At The Landing
You can easily (and probably should) spend days basking in the sun and fun of the Missouri River, but don't forget lunch! The aforementioned Willa B's covers all the meals, but there are also the delights of River's Edge at the Landing (104 Capital St.). Enjoy pizza, steak, and other options either in or out of doors. Come for the food, stay for the view. 
Explore Gavins Point Dam and Power Plant
Let's make sure you get the full river experience while you're here. Head south on Highway 81 from Yankton and go four miles west on Highway 121 to find the Lewis and Clark Center (55245 NE-121, Crofton, NE) on the top of Calumet Bluff just downstream from Gavins Point Power Plant. Not only will you find an awe-inspiring view of Lewis and Clark Lake, but anyone visiting Monday through Friday from 8 a.m. to 4 p.m. will also get to check out numerous exhibits covering the history, geology, and settlement of the area.
If you're curious about the man-made marvel that is Gavins Point Dam and Power Plant, public tours are given four times a day every Friday, Saturday, Sunday, and holiday between Memorial Day and mid-August & Labor Day weekend. (Please note that cell phones, purses, bags, cameras, food and drink are not allowed in the plant, so leave those in the car and make sure that anyone 17 and over has a valid ID.) This amazing piece of human handiwork is located four miles west of Yankton on Highway 52.
Feed the fish at Gavins Point Fish Hatchery
After your tour, drive north on Crest Road, take a right on W 8th Street and a right on 436th Avenue to Gavins Point Fish Hatchery. With 13 indoor tanks and 10,000 gallons of water, it's the place to get a great look at the fish, turtles and other underwater residents found in the Missouri River Basin. The aquarium is open every day from 10 a.m. to 5 p.m. between May 1 and Labor Day, 10 a.m. to 3 p.m. Monday through Friday in April & from Labor Day to September 30, excluding holidays. The hatchery, which has produced more than 5 billion fish since 1961, is open year-round from 7 a.m. to 3 p.m. Monday through Friday, excluding holidays. Visitors to the hatchery can see eggs in hatching jars and the fish being raised in the tanks. Come at the right time and you might get to help feed the fish!
Grab a slice or two at Charlie's Pizza House
Ah, a day well done. Now it's dinnertime. What's your pleasure? With more than 50 years of dough-tossing experience, Charlie's Pizza House (804 Summit St.) is a Yankton institution.  Generations of residents have eaten (and, in many cases, worked) at the oldest pizza house in South Dakota. Open 5 p.m. to 10 p.m. Monday through Thursday and 4 p.m. to 10 p.m. over the weekend, Charlie's has legendary meal offerings, including the "Festus"—a meatball pizza covered with swiss cheese, jalapenos and sauerkraut that Food Network Magazine named "Best Pizza in South Dakota."
Eat like a local at Tastee Treet Drive-In and the Dairy Dock
That's not the only food spot that Yankton locals swear by. Tastee Treet Drive-In (423 W. 4th St.) has been serving old-school diner treats since 1950. Go back in time with a delicious malt or shake, but don't forget about the legendary Tastee Beef Sandwich, a loose-meat treat that's kept the place humming with business for more than 50 years. At the Dairy Dock (4804 W. 8th), sherbet flavors rotate (check their Facebook page for an up-to-date list that's sure to get your mouth watering) and frozen treats keep bringing locals back throughout the summer.
The Dairy Dock's motto is "There is always room for ice cream!" We couldn't agree more.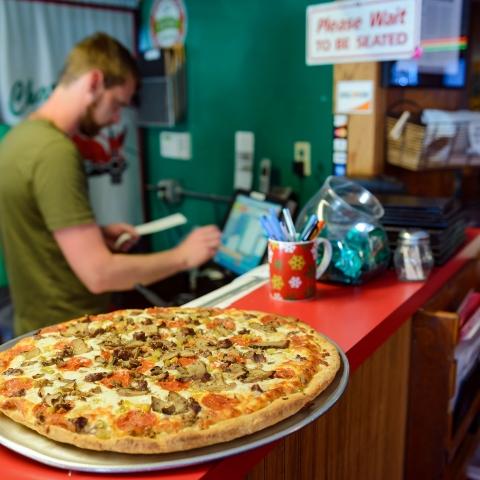 Have a pint at Ben's Brewing Co., see the wildlife at The Walnut Tavern, and break a bottle at The Ice House
If you're looking for a unique place to grab a drink, Yankton has you covered. From 2 p.m. to 2 a.m. Monday through Friday and 11 a.m. to 2 a.m. on Saturday and Sunday, Ben's Brewing Co. (222 W. 3rd Street) serves the best beer in town, ranging from favorites like the West Side Park IPA or the Peanut Butter Cup to limited releases that sell quickly for a very good reason—they are delicious. It's not really a Yankton evening if you don't have a round surrounded by the shocking number of taxidermied animals at The Walnut Tavern (100 W 3rd St.). More importantly, there's nothing quite like having a beer at The Ice House (101 Capitol St.) since it's tradition to throw your empty bottle under the outdoor porch. (Make sure you throw it hard, though, since it's also tradition to buy the entire crowd a round if your bottle doesn't break.)
Catch some zzz's in a hotel or camp under the stars
No matter where your evening takes you, make sure you've got the perfect place to get a good night's sleep. Yankton is home to several fine hotels, including Best Western Kelly Inn (1607 E. SD-50), the Days Inn by Wyndham (2410 Broadway Ave.), and the Holiday Inn Express & Suites (2607 Broadway Ave.) Treat yourself with a suite at the Riverfront Event Center & Hotel and River Rose Hotel (214 W. 3rd St.) in downtown Yankton or get in touch with nature at one of the 146 campsites or 10 camping cabins at Chief White Crane Recreation Area (31323 Toe Road). For information on reserving a campsite, click here.
Secure a peaceful room at the Sacred Heart Monastery
Looking for a place to enjoy some solitude and silence? The Benedictine Peace Center offers a unique opportunity for reflection, with seven rooms that each have a private bathroom and access to an outdoor walking space and a chapel & meditation room. There are also options to engage with the monastic community and meet with one of the center's trained spiritual directors. Whether you're a writer searching for the perfect retreat or just someone wanting to get away from it all, one of these rooms may be just what you are looking for. The center asks for a donation of $65 for the first night and $50 for each additional consecutive night. For more information or to make a reservation, contact the center at [email protected].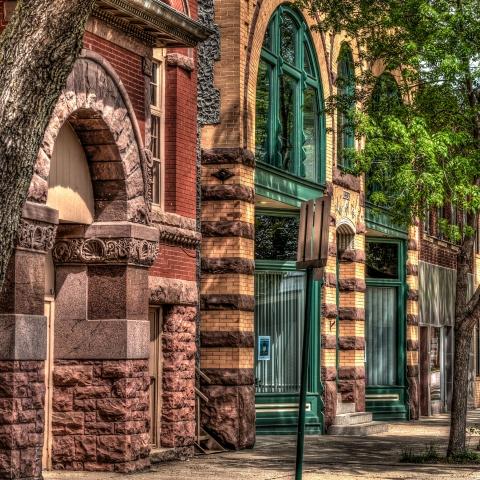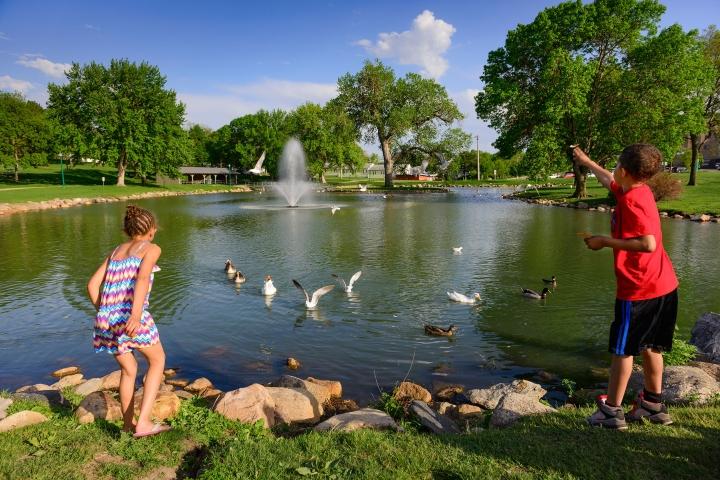 DAY 2
Coffee and donuts: the breakfast of champions
Ready for another day of fun? Good. Time to hit Willa B's for breakfast if you a) haven't already done so or b) already have but loved it so much that you're going back. Yankton has plenty of other unique options. The fresh donuts at Delight Donut (1512 Broadway Ave.) will satisfy any sweet tooth while the bagels, sandwiches and coffee will provide proper fuel for your first day of exploration. It's also recommended that you get yourself a great cup of coffee, whether it be from Muddy Mo's Coffee House (233 Broadway Ave.) Abe's Coffee House, Sunrise Coffee (2009 Broadway Ave.) or one of the aforementioned breakfast spots.  
History for all ages awaits at Dakota Territorial Museum
Being one of the oldest communities in the state means the River City has plenty of fascinating history. You can learn more at the Mead Educational Center, home of the Dakota Territorial Museum. Yankton's first official museum has outgrown a few buildings, so visitors can find the collection of artifacts & exhibits at the current location at 82 Mickelson Drive. Kids will love the Children's Transportation Museum while exhibits on Lewis & Clark and other important parts of local history will appeal to history buffs of all ages.
See the "series finale" of Jack McCall
Fans of history and the HBO series Deadwood may be interested to know they're close to the spot (located at the intersection of Highway 81 and 31st St.) where officials hung Jack McCall, the legendary coward that immortalized himself in shame after assassinating Wild Bill Hickok on August 2, 1876. Even though he was originally found not guilty of the crime in a Deadwood — and we use the term loosely — "court," McCall was tried again in the Yankton. The courthouse where Jack McCall was finally found guilty is now gone, but a historical marker at the intersection of Third and Capital Streets details the event. McCall was buried in a Yankton cemetery, but it wasn't until 2017 that a grave maker was erected. (Many residents weren't keen on drawing attention to the murderer.) As a strange compromise, a stone quoting Hebrews 10:17 was erected in the Yankton Municipal Cemetery (1801 Summit St.) near — but not on — an unmarked spot in the adjacent Sacred Heart Catholic Cemetery where McCall's body was actually interred.
See beauty, history and art on a Riverside Park stroll
Take in more (and less morbid) history while getting some fresh air at Riverside Park (200 Levee St.) It's home to a baseball field, plenty of scenic picnic shelters (complete with electricity), and a peaceful view of the river. As you stroll on the paved pathway running along the shore, keep an eye out for art and history.  You'll find some aquatic-themed sculptures, including "Waters," an 18-foot stainless steel sculpture built by Dale Lamphere, the legendary creator of the Dignity sculpture. Not far away is the replica of the Dakota Territorial Capitol. It's a tribute to the early days of Dakota Territory when Yankton enjoyed its status as first capitol from 1861-1883. Tours (or even rental) of the beautiful building can be arranged by going here, but you can enjoy the free WiFi anytime.
Right next to the building is a statue of Captain Grant Prince Marsh, a man considered by some historians to be "the greatest steamboat master and pilot on both the Missouri and Yellowstone Rivers" for his 60-plus-year career that included setting a downriver steamboat record by traveling approximately 710 river miles in 54 hours.
Enjoy a delicious lunch at BIG RIVER BURRITO CMPANY
When hunger calls, you have plenty of answers. Big River Burrito Company is the ideal place for a perfect lunch or dinner. Big River is open from 11 a.m. to 8 p.m. Monday through Sunday. Click here to check out the deliciousness that awaits.
Hit the road at Karttrax Family Fun Park
If you're around in the summer, Karttrax Family Fun Park (4908 West 8th Street) is a darn fine place for the entire family to have some fun. Go-karts, bumper cars & boats, and 18 holes of mini golf will bring out the friendly competitor in you. There's even a kiddie train for the little ones. Seasonal hours are 1 p.m. to 9 p.m. daily from late May through mid-August, but weekend hours are usually available in early May and through September. For more info, check out the park's Facebook page.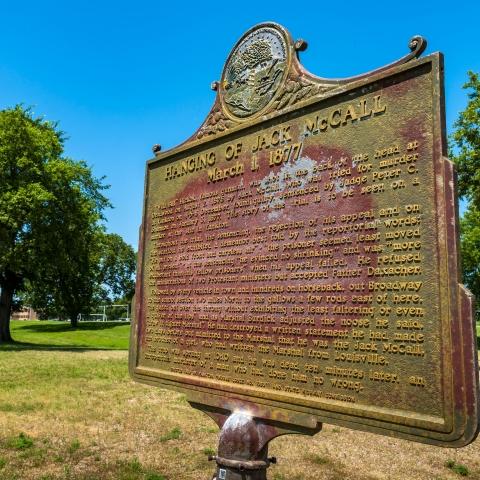 Hit the target at the Easton Yankton Archery Complex
Yankton's latest claim to fame is the "Archery Capitol of South Dakota." For years, the NFAA Easton Yankton Archery Complex has hosted the World Archery Championships, but the complex is open year-round to the public. For $5 at 11 a.m. most Saturdays, archers of any skill level can take an introductory archery class that's fun for the entire family. Day passes are available throughout the week, providing access to three outdoor field ranges, two outdoor FITA (Fédération Internationale de Tir à l'Arc) ranges, an outdoor 3-D range, and an indoor range. Equipment rentals and safety instruction are included in the cost. It's $5 for NFAA (National Field Archery Association) members and $10 for non-members.
Check out history and architecture at Mount Marty College
Looking for more history? Wander the campus of Mount Marty College, a post-secondary school located on the banks of the Missouri River. Located on a bluff above the Missouri River, the Mount Marty Chapel was constructed from sandstone in 1950. The beautiful stained-glass windows were designed by three local sisters of the Benedictine Order, and the 187.5-foot steeple can be seen from miles in all directions. Just past the chapel is the Sacred Heart Monastery, home to the Benedictine Peace Center (the place where you can rent that relaxing room we mentioned earlier).
Dine and drink at The Landing and the Historic 1872 Saloon
On your final night in this historic area, it's best to treat yourself. It wouldn't be a true Yankton experience without a trip to The Landing (104 Capitol St.). From traditional fare like tender prime rib to unique flavor experiences like the Saganaki aka "Flaming Cheese," The Landing's succulent offerings are each carefully prepared with quality and deliciousness in mind. The patio offers a fantastic view of Meridian Bridge and the Missouri River while the custom-made "wall of wine" offers more than 100 selections of vino for you to choose from. Before or after your meal, the thirsty can also check out the nearby Historic 1872 Saloon. Located in the former Excelsior Flour Mill (Yankton's oldest industrial building), this beautiful saloon is the perfect combination of historical and casual. Beer, liquor, and bar food are all available, and the Icehouse—remember their bottle-breaking policy from earlier?—is just across the street, offering you the chance to take in history, drinks, and fun in one night.
Yankton's growth from a land of firsts to a beautiful riverside community makes it one of the most unique communities in South Dakota. We hope this guide will help you make the most of your River City exploration. For more information, explore more of what's happening in Yankton.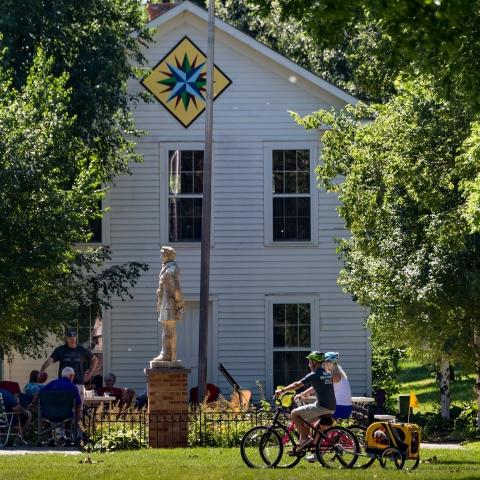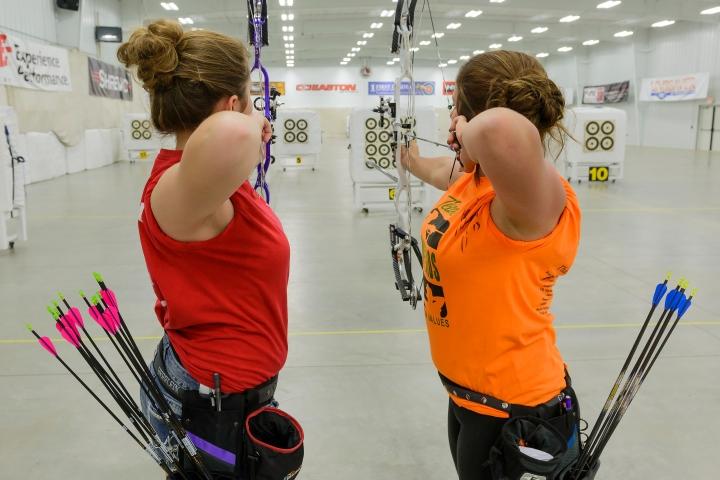 SEE WHAT DISCOVERIES ARE WAITING FOR YOU IN YANKTON