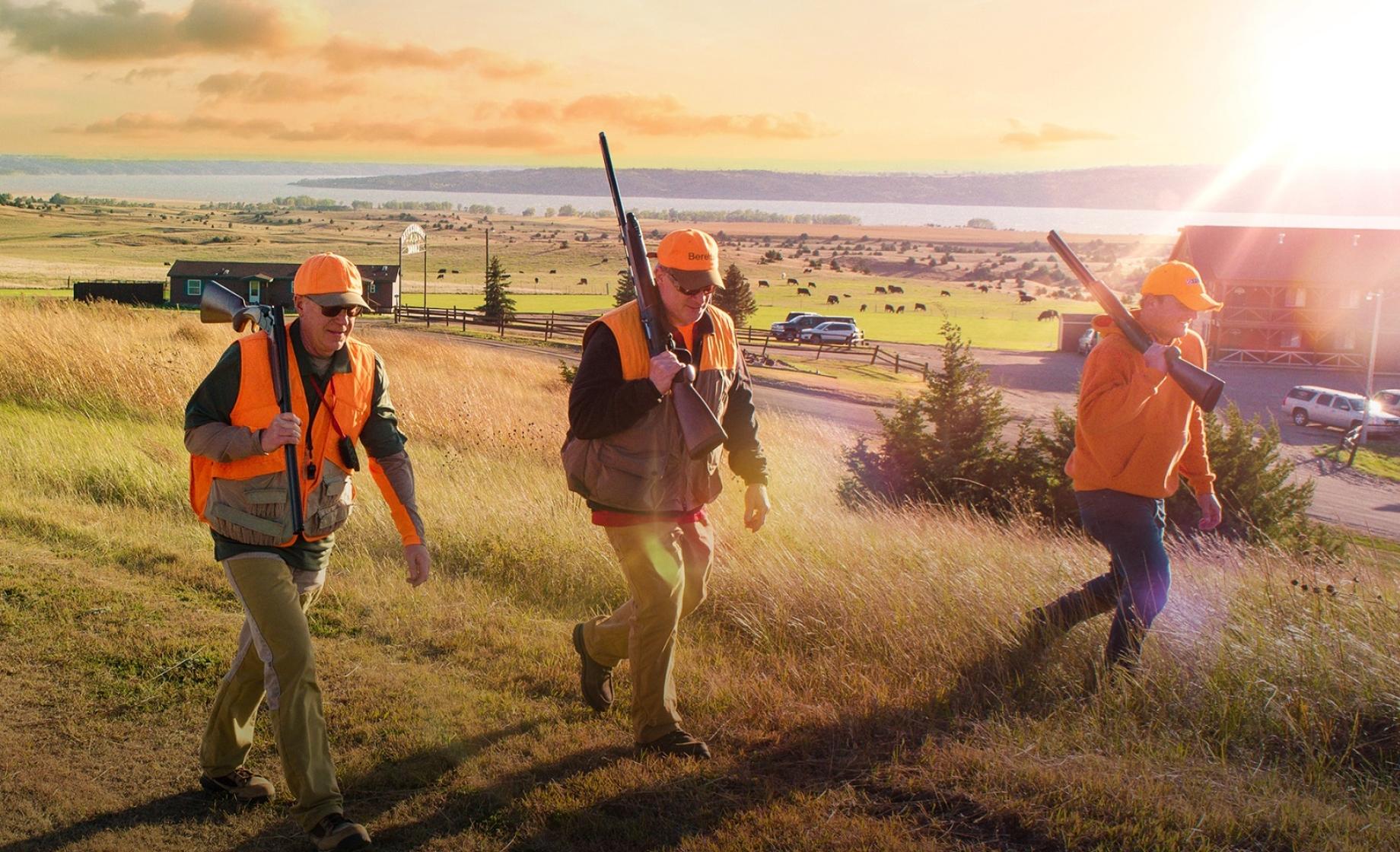 Explore a variety of places, game, and adventures that
make South Dakota's outdoors so great. It's impossible to
fit them all, but we gave it our best shot.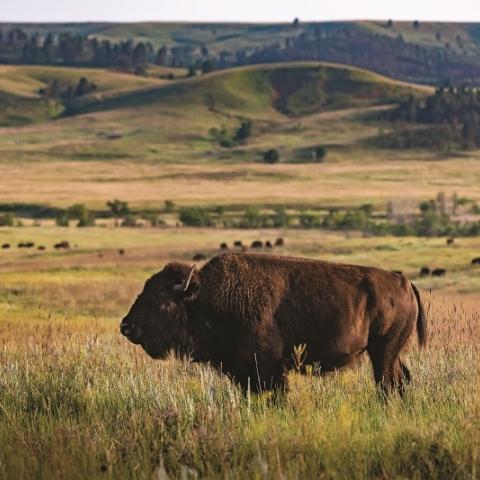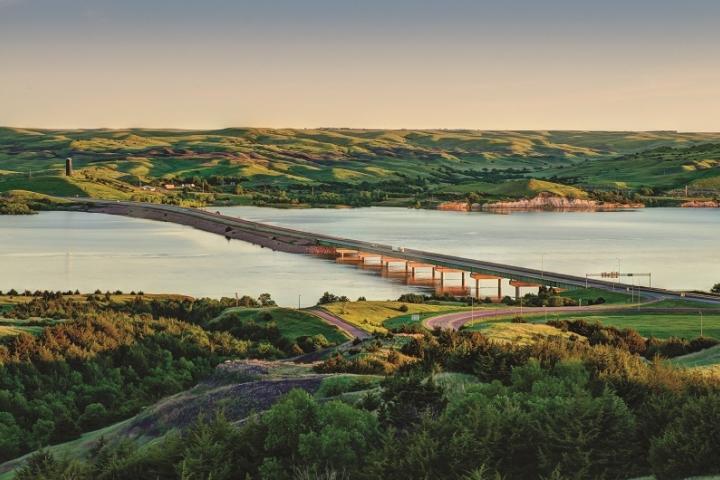 A.
Aberdeen
What makes Aberdeen a premier pheasant hunting destination? Habitat — and lots of it. Located right between the James River Valley's cropland and the drier Missouri River Plains, the "Hub City" is surrounded by some of the best pheasant habitat in the world. And getting here is a breeze with an easy drive off I-29 or airline service at Aberdeen Regional Airport.
B.
Big Game In Custer State Park
Bison tags are a tough draw, but the hunt is the stuff of legend. Only a lucky few hunters, guided by the park's herd manager, get the chance to harvest a trophy nonbreeding bull. It's an important part of park conservation and a uniquely South Dakotan safari.
C.
Cast And Blast In Chamberlain
Square in the heart of pheasant country, Chamberlain's your spot on the river for a cast-and-blast adventure. You're welcome to pull up some shoreline, but steady trolling on the waves is the quick ticket to meaty walleyes.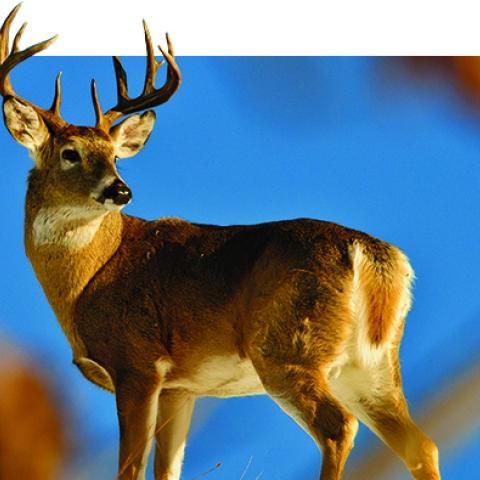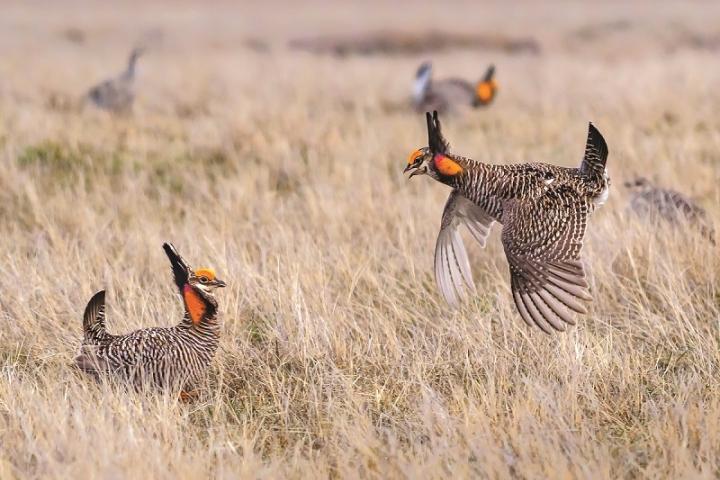 D.
Duck Hunting The Central Flyway
One look at the prairie pothole landscape and you'll see why South Dakota's a popular stop for more than 15 million migrating waterfowl each year. "The duck factory," as locals say, holds countless sloughs and endless thrills.
E.
East River Deer
All South Dakota land east of the Missouri River is colloquially known as "East River." Here a non-resident can fill whitetail tags in a variety of seasons — archery, muzzleloader, and rifle.
F.
Fort Pierre National Grassland
There aren't many places in the world where you can bag the upland bird trifecta (sharp-tailed grouse, prairie chicken, and pheasant) all on the same hunt. Fort Pierre National Grassland is one of them. Pro tip: Head out at sunrise for the grouse, then switch over to thicker cover once it's time to hunt pheasants.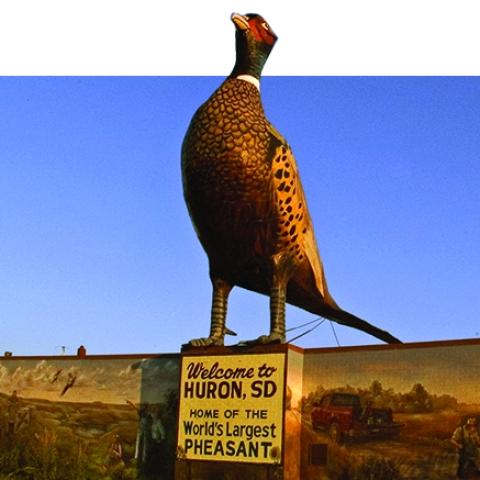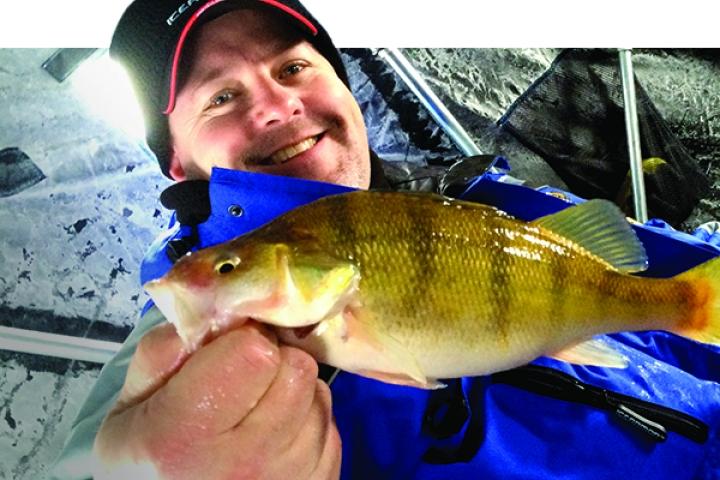 G.
Glacial Lakes
Around 10,000 years ago, massive glaciers carved major craters in the prairie landscape. Modern-day anglers should be grateful, as the ice birthed addicting fishing on Bitter Lake, Enemy Swim, and Waubay Lake.
H.
Huron's Ringneck Festival
Think you're a deadeye? Round up five buddies and try your hand at the Ringneck Festival & Bird Dog Challenge. The rules are simple: teams of six compete to bag 18 pheasants. But you have to make every shot count, as each squad gets only 24 shells.
I.
Ice Fishing On Lake Poinsett
Ice fishing isn't for everyone; it takes patience, warm boots, and a nonchalant attitude toward single-digit temps. But fearless fishers are in for a frozen treat on Lake Poinsett, where there's no thrill like warming up over a school of perch. When the bobber's dropping as fast as you can get the line down, you know you've reached your winter wonderland.
What defines a great hunt? It's the company you keep, the food you eat, and the memories you make — the birds are an added bonus. That's good news if you hunt in South Dakota, where you'll find all the above and then some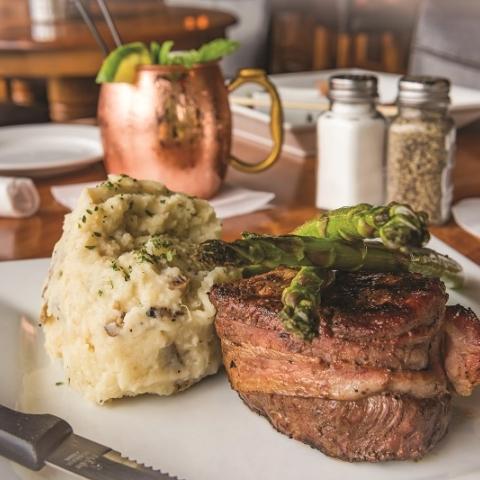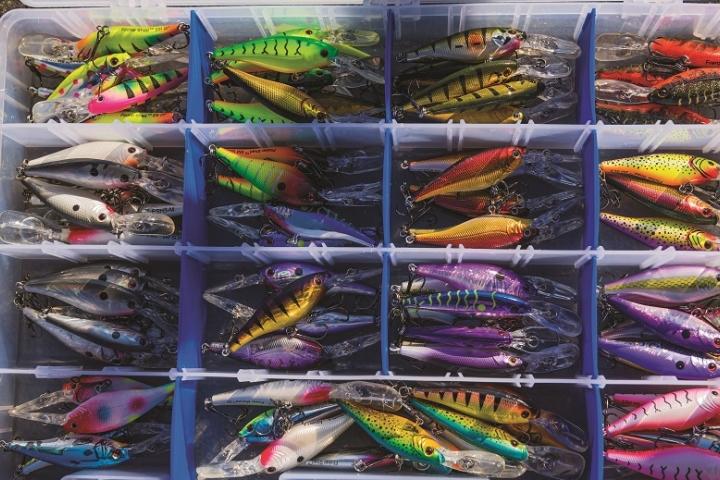 J.
Jackalopes
South Dakota's most famous mythical creature, the jackalope, has no hunting season. According to folklore these rare beasts can run 90 miles an hour, love whiskey, and breed only during lightning storms.
K.
Kick Back 'N Relax
The fun's not over when shooting time ends, thanks to uniquely South Dakotan dining and drinking options. Sample the brew scene, belly up at the local tavern, or grab a meaty bite in cattle country — it'll make a good base for the next day's adventures.
L.
Lake Thompson
The largest natural lake in South Dakota has steadily grown since 1930 when it was nothing more than a backwater slough. As the lake swelled, it swallowed up stock dams, trees, and country roads that now serve as popular perch and pike hangouts. Fishing here means you'll probably lose a lure or two, but the snags are a small price to pay for a full livewell.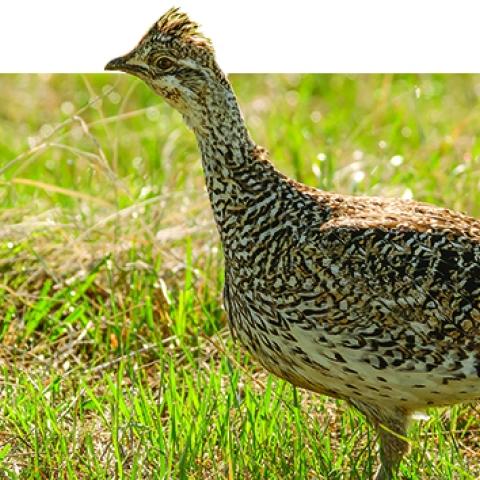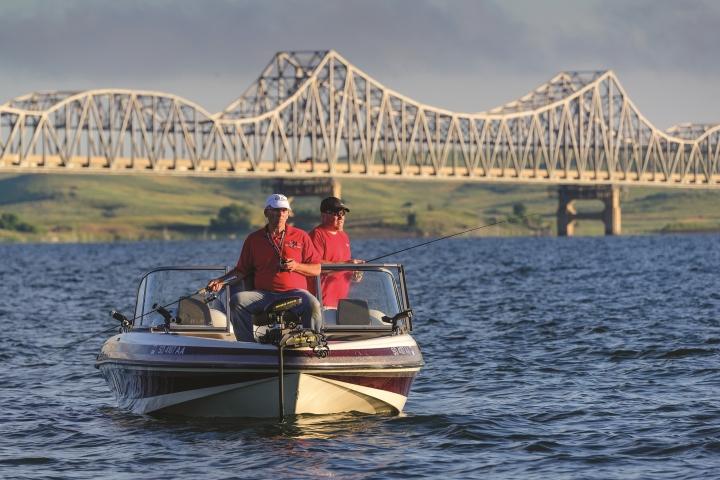 M.
Mule Deer
Mulies don't run so much as they hop, springing aroundlike a quadruped pogo stick. It's almost comical, but these funny-running deer are no joke in the size department. Bigger than their whitetail cousins, mule deer prefer rugged hills to cornfields. As a result, you'll find the most trophy bucks in the central & western parts of South Dakota.
N.
Northern Plains Grouse Territory
You can find the occasional grouse east of the Missouri River, but you need to go west for the best results. That's where you'll find shortgrass prairie, the ideal grouse habitat. Stick to the light cover and you'll be jumping coveys in no time.
O.
Oahe
Lake Oahe is a 231-mile-long swath of the Missouri River that's rich in bass, catfish, walleye, trout, salmon, and Northern pike. You can catch fish across the lake, but the most coveted waters are in the middle stretch of the reservoir between the Moreau and Cheyenne rivers.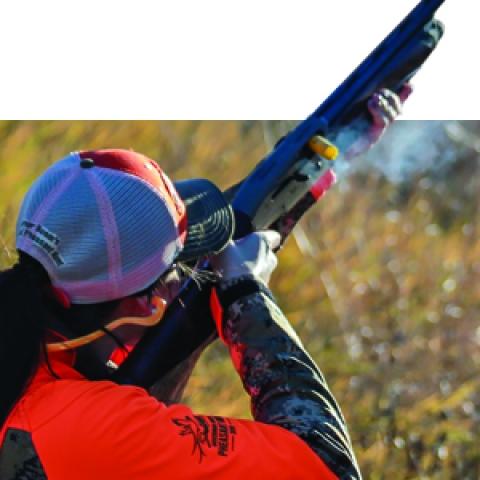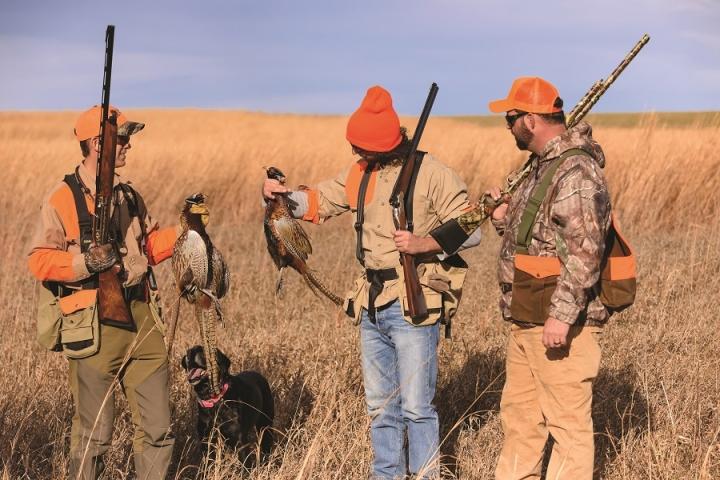 P.
Pickerel Lake
These spring-fed waters are a great launch point for your angling getaway. A local favorite for bluegill and crappie fanatics, Pickerel has sandy beaches, modern campgrounds on both shores, and easy access to countless other fishing holes.
Q.
Quality Cover
Want a hunt where you can get some real bang for your buck? Explore more than 5 million acres of public land in South Dakota, where the outdoors are open to everyone.
R.
Rooster Rush
Welcome to mid-October in South Dakota, where blaze orange is mandatory and "ROOSTER" echoes across the plains. The state's pheasant opener is basically a holiday. If you've never been, we recommend grabbing your best dog and a couple of buddies for a celebration that's unlike any other.
Give someone a fish, they'll eat for a day. Teach someone to fish, and they'll start planning a trip to South Dakota.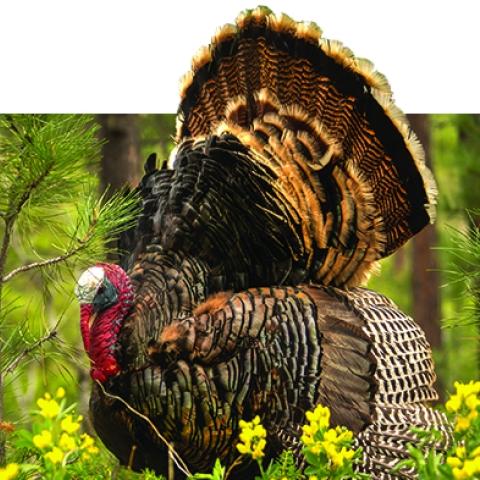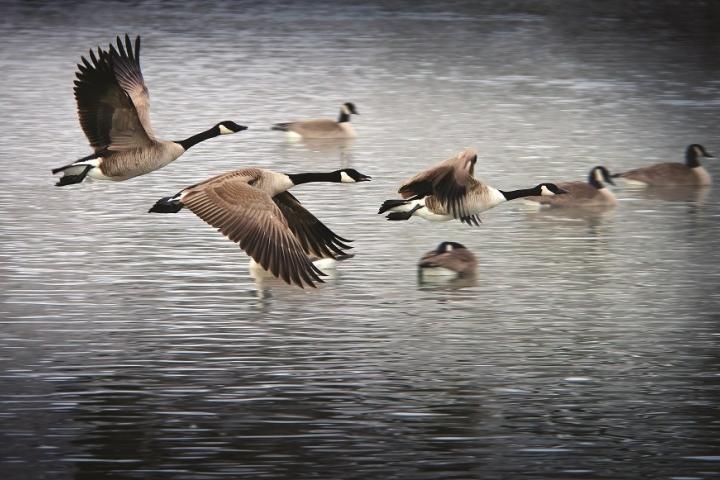 S.
Snow Goose Migration
Early spring in South Dakota is your best chance for a barrel-burning, shoot-as-fast-as-you-load adventure. Snow geese are the target, and their trek through the central flyway is one of the world's greatest migrations. Should we mention there's no daily limit?
T.
Turkey Hunting in the Black Hills
More than 1 million acres of Black Hills land is publicly accessible and open for hunting, which makes it a great place to woo a lovesick tom. The terrain is rugged and the pines are thick, but the mountainous Merriam's turkey is a prize worth working for.
U.
Upland Combos
One of South Dakota's biggest draws is the prestigious upland combo. Many guides and outfitters are happy to craft a custom hunting adventure. Whether the goal is pheasants, waterfowl, predator, or big game is up to you.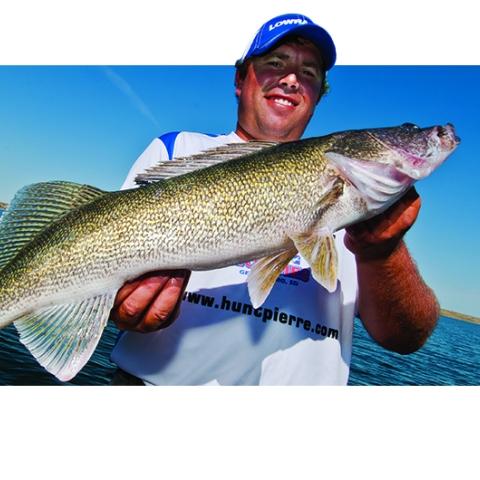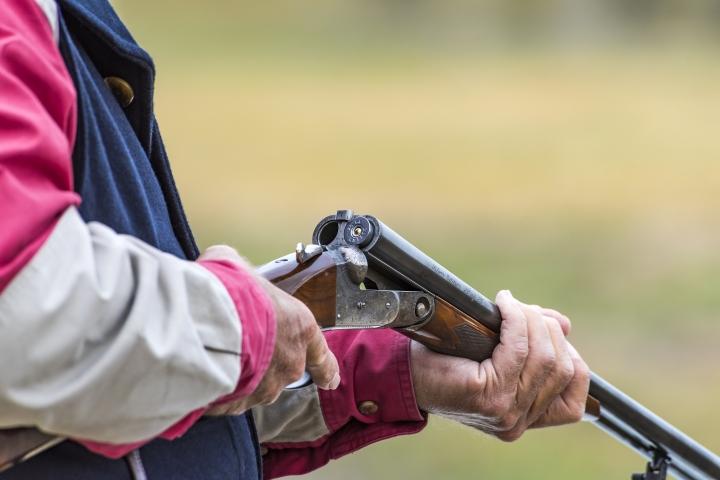 V.
Varmint Hunting in the Wintertime
When the winter snow starts to fly, it's time to pursue predators on the Great Plains. Varmint veterans will tell you that hunting the hunters is a game of chess, not checkers. Accounting for a fox or coyote takes stealth, patience, and a fair bit of marksmanship. It's also one of the biggest rushes you'll feel in the field.
W.
Walleye Fever
The state fish of South Dakota reels in adventure seeking anglers from all over the world. Walleye fishing has boomed in popularity since the 1970s when Northern pike was the fish of choice. Pro tip: Troll depths of 15–30 feet during the day, then move to the shallows at feeding time near dusk and dawn.
X.
X-tra Shells
With the variety of hunting options, be sure to talk with local sales experts and load up on ammo.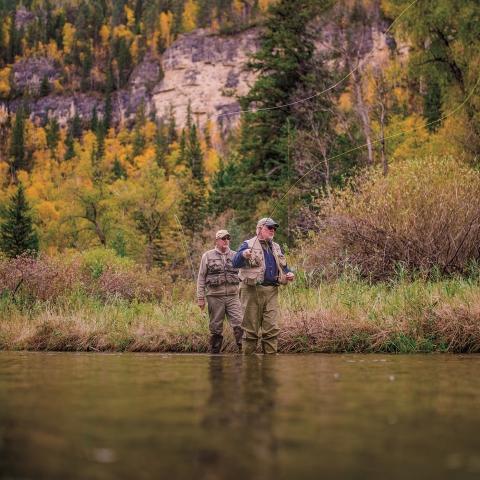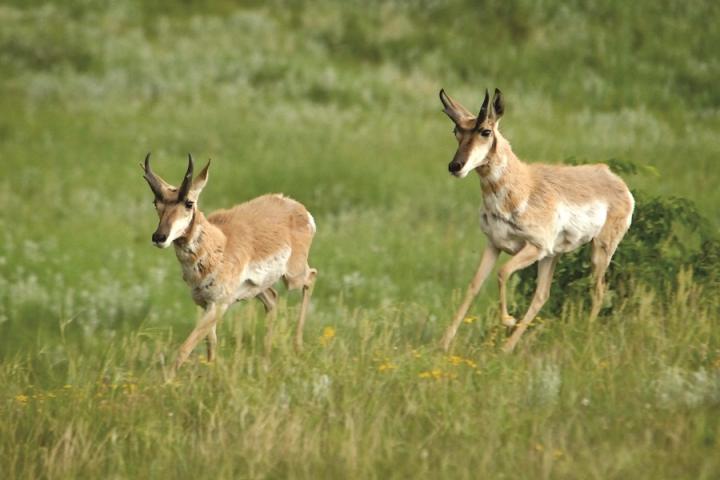 Y.
Yankton's Lewis & Clark Lake
Six miles west of Yankton lies Lewis & Clark Lake, a Midwest camping and fishing gem. You won't find a place better suited for quiet nights by the campfire and busy days on the boar. Of course it holds the usual suspects — walleye, crappie, and bluegill — but it's the early summer bass fishing where this stretch of the Missouri River shines brightest.
Z.
Ziebach County
You can literally see for miles in Ziebach County, which is helpful when glassing a suspicious herd of antelope. The cows outnumber the people in northwest South Dakota, but a handsome buck and the profound quiet are company enough out here.
GET GOING
Ready to find your great place in the great outdoors? Learn more at HuntInSD.com and scope the South Dakota bragging board at #SDInTheField.
WHAT TO EXPECT ON A SOUTH DAKOTA OUTDOOR ADVENTURE? SEE FOR YOURSELF AT #SDINTHEFIELD
START PLANNING YOUR NEXT TRIP TO SOUTH DAKOTA