Living in the largest city in South Dakota, I make it a point to immerse myself in nature as much as possible. There is something so freeing about getting away from the noise and lights and surrounding myself with quiet solitude. After exploring every trail within 30 minutes of the city of Sioux Falls, I have developed a list of my 5 favorite hikes. Each of these locations have their own unique qualities that landed them on this list.
1. Good Earth State Park
Distance from center of Sioux Falls: 11 miles southeast
Good Earth State Park is a national landmark and includes more than 7 miles of various hiking trails. This site was once an area of Native American civilization and is now a time capsule of Indigenous culture. The visitor center is the perfect way to start your hike and will add to the appreciation of the site as you hike the trails. There are 2 main trailheads to begin hiking - one to the north of the parking lot and the other behind the visitor center. From there, you can take many different directions, creating a unique experience each time you return -- and you WILL return. Trust me. One of the trails includes 3 different lookout platforms that allow you to see across the Big Sioux River all the way into Iowa!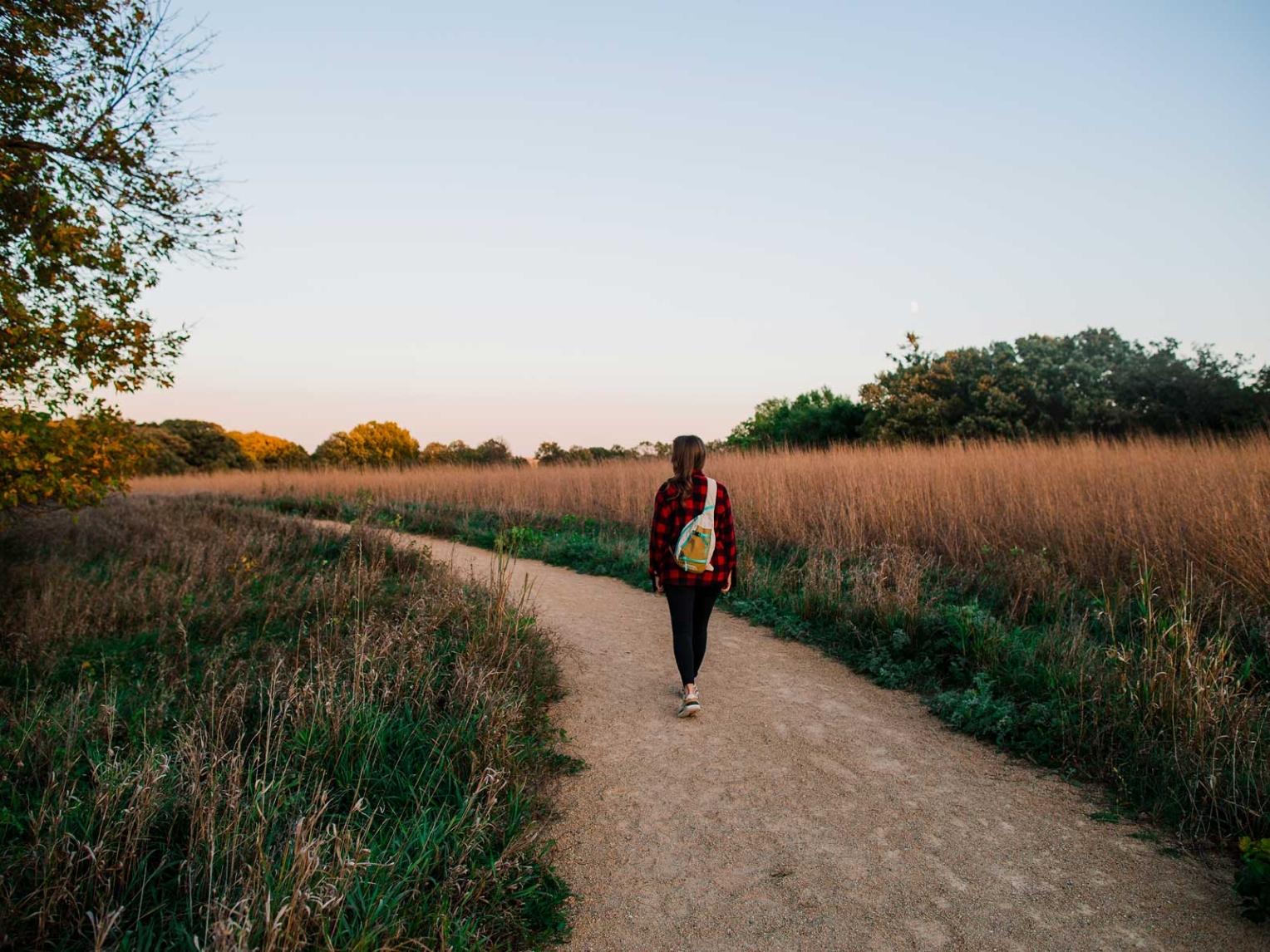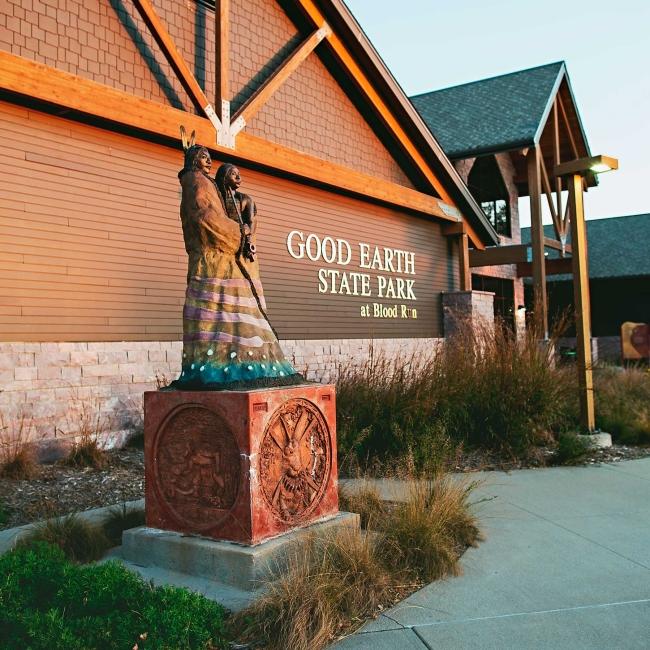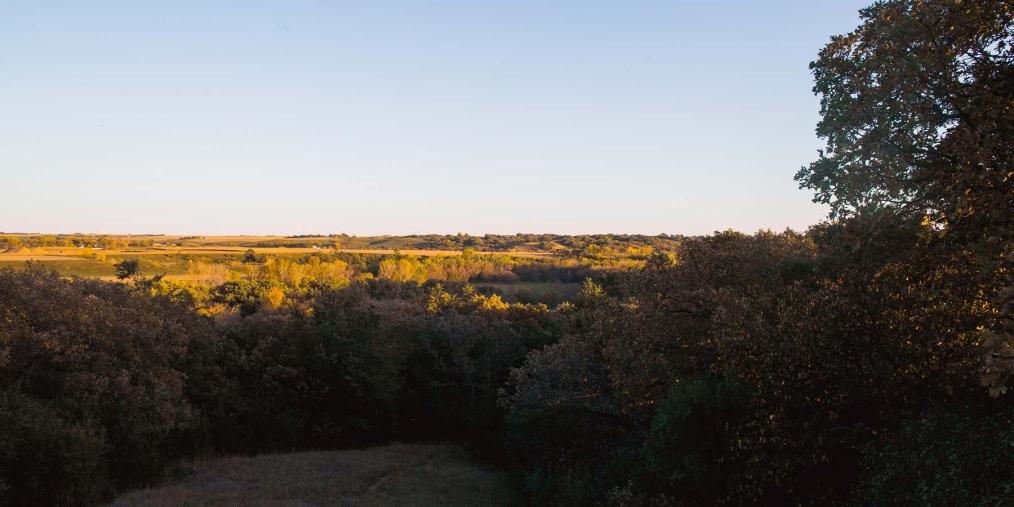 2. Newton Hills State Park
Distance from center of Sioux Falls: 30 miles south
Newton Hills State Park is quite possibly my favorite hiking location during the fall months. With more than 5 miles of hiking trails, there are 3 different loops that all interconnect with multiple trailheads throughout the park for easy access. The dark lush forest canopy surrounding the trail feels so calming as you hike along the path. The lookout tower also offers a unique perspective to see over the treetops! If you hike quietly, you will likely see many deer along the way.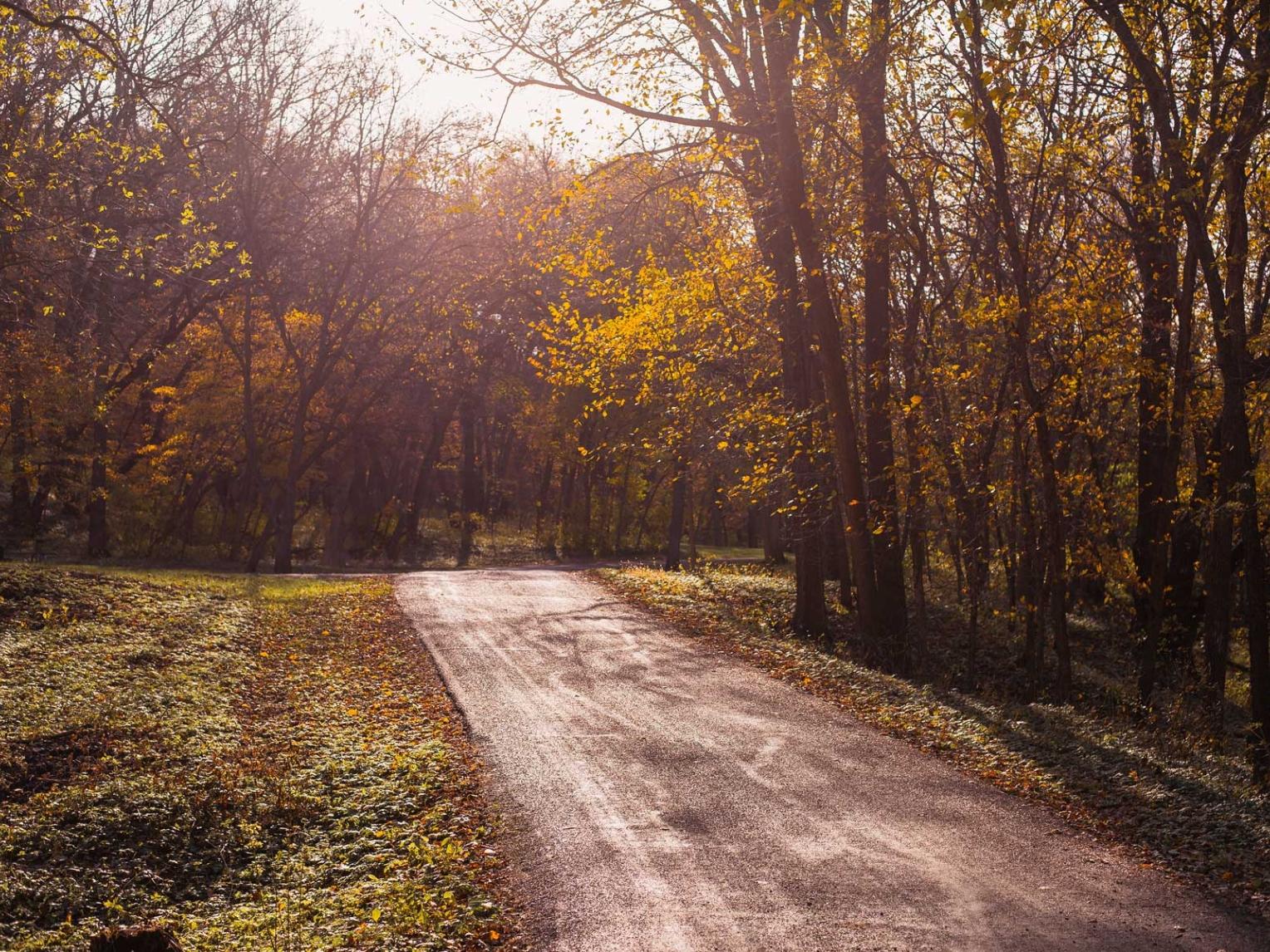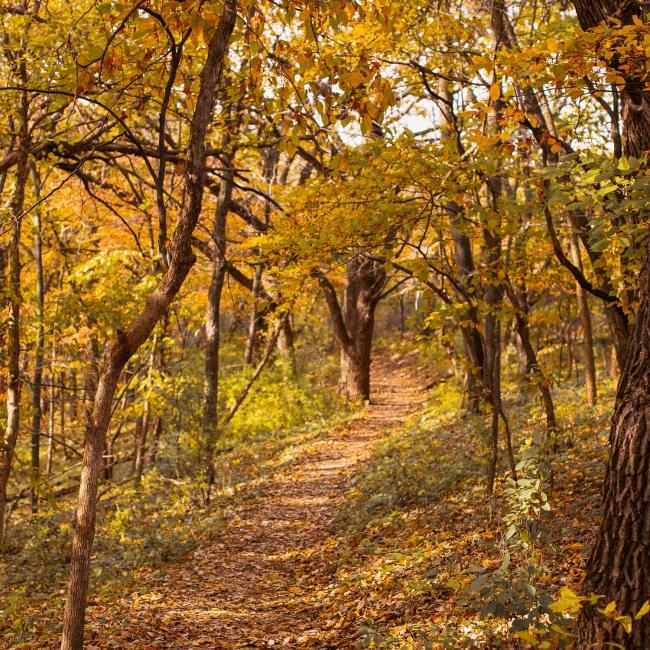 3. Beaver Creek Nature Area
Distance from center of Sioux Falls: 13 miles east
The Homesteader Nature Trail is a 1.5 mile loop in the Beaver Creek Nature Area. Hiking this trail will take you over a creek and through thickets, prairie grasses and gorgeous tree cover! This trail is not too difficult, making it great for all ages. There is even a short suspension bridge to add some extra excitement into your hike!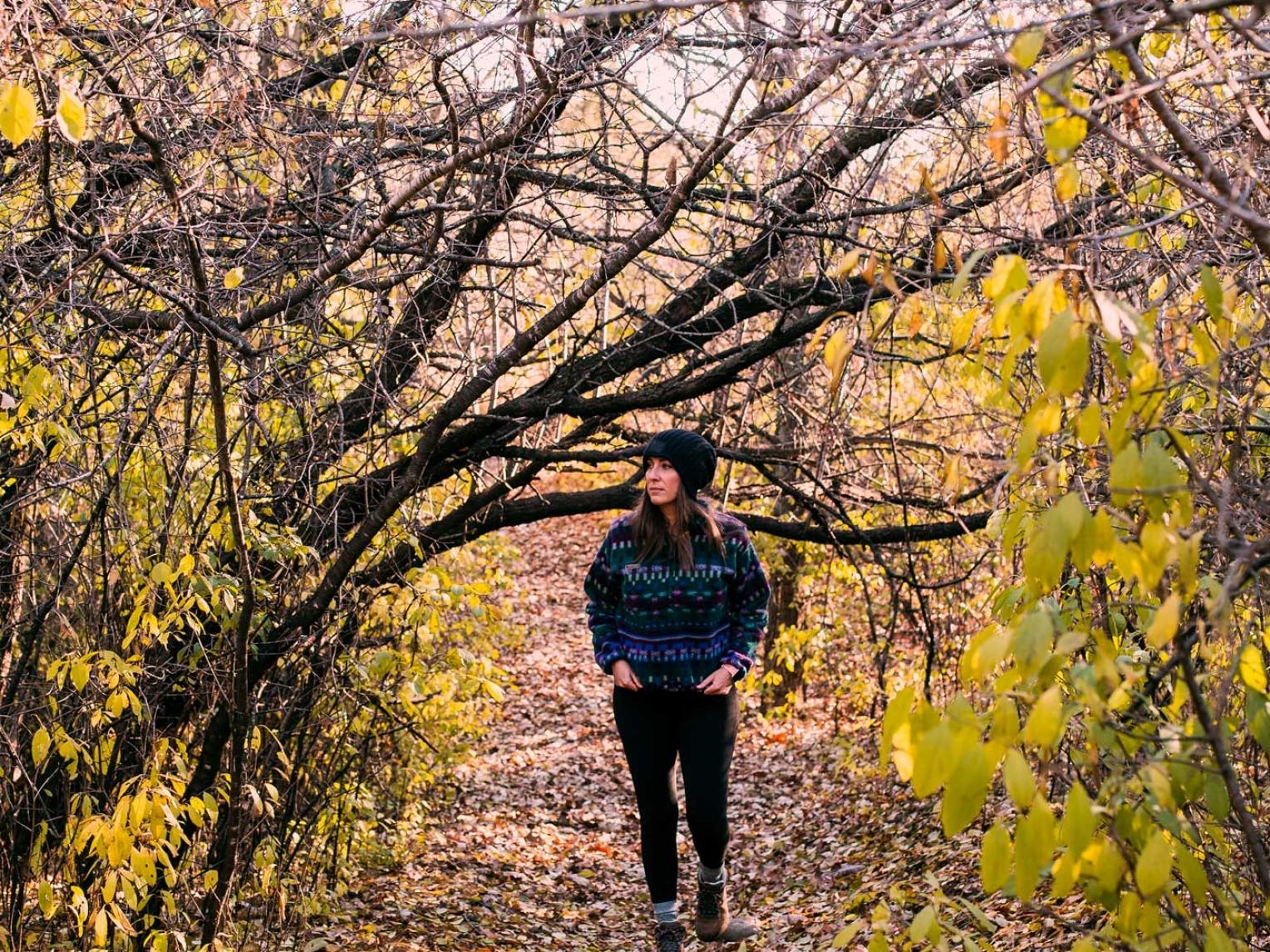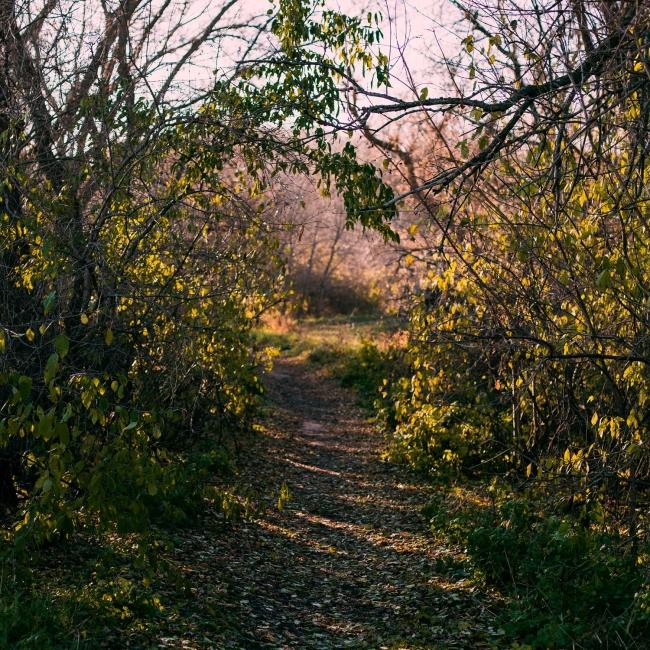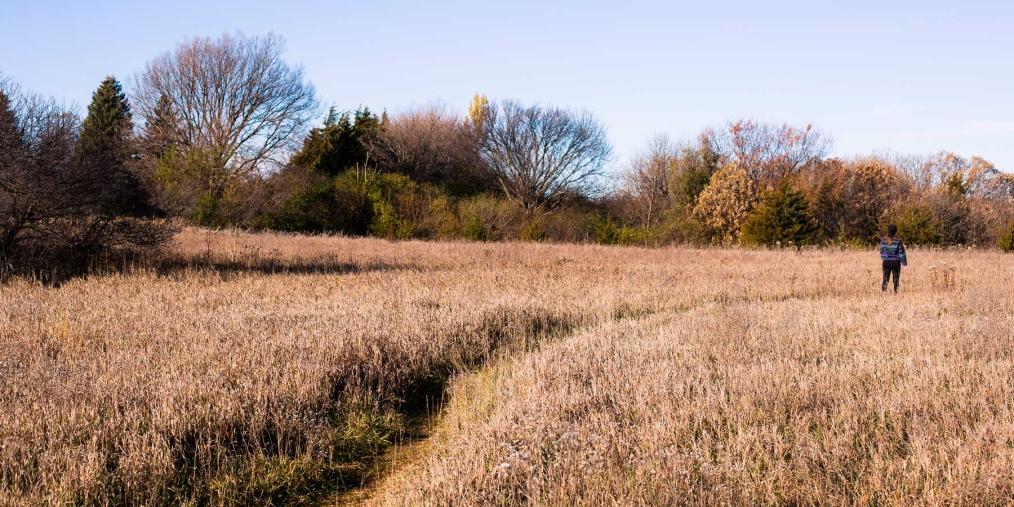 4. Great Bear Recreation Park
Distance from center of Sioux Falls: 5 miles northeast
Great Bear Recreation Park offers more than 7 miles of trails of varying degrees of difficulty.  There are 2 main trailheads. One starts on the east end of the parking lot, and the other starts behind the lodge at the base of the bunny ski hill. This trail has many opportunities to take steep inclines, which is something I am always drawn to in order to add levels of difficulty to my hike.  Plus, the scenery at the top offers a panoramic view of the city of Sioux Falls, complete with a map pointing out many of the unique landmarks in the city!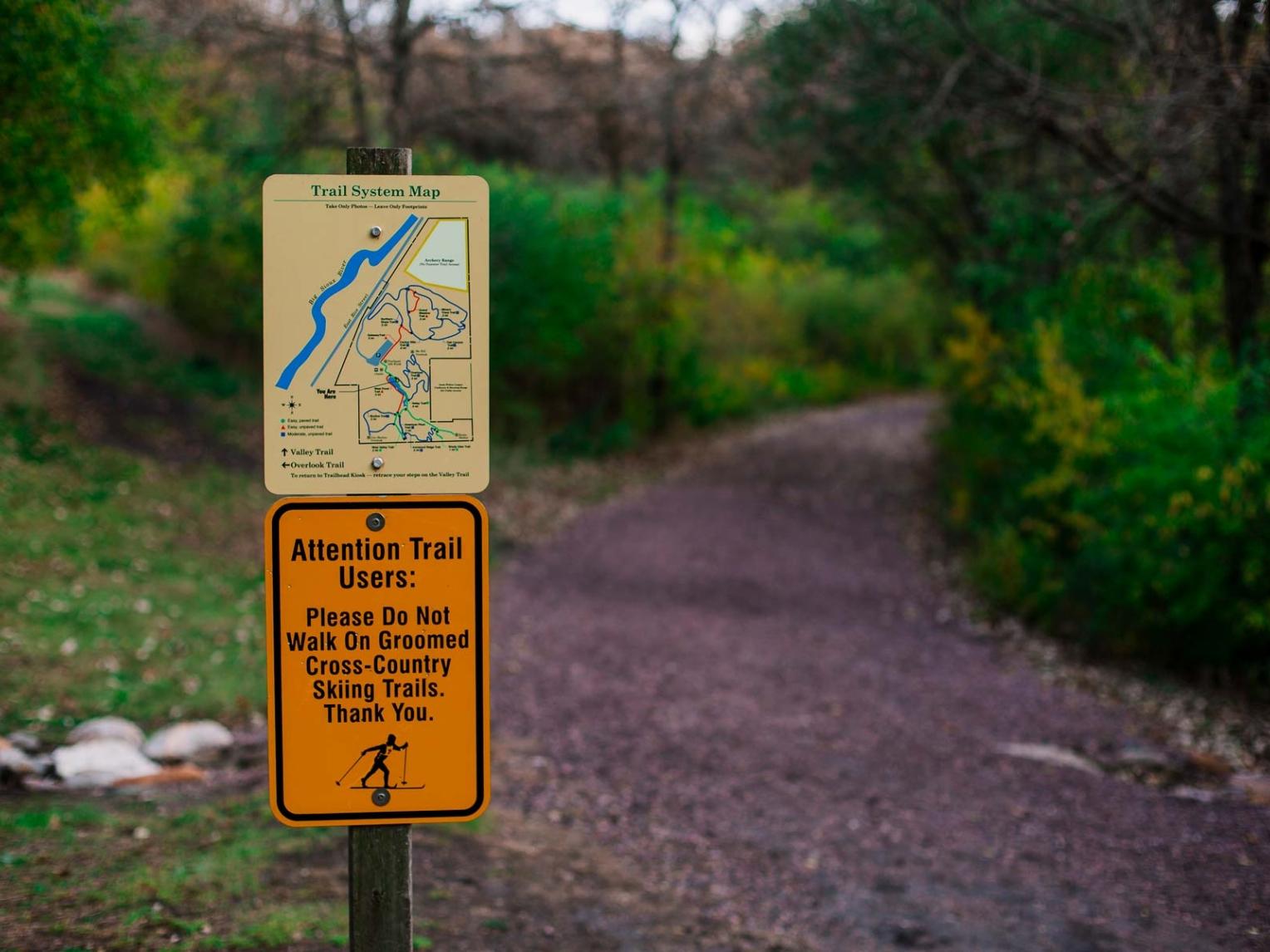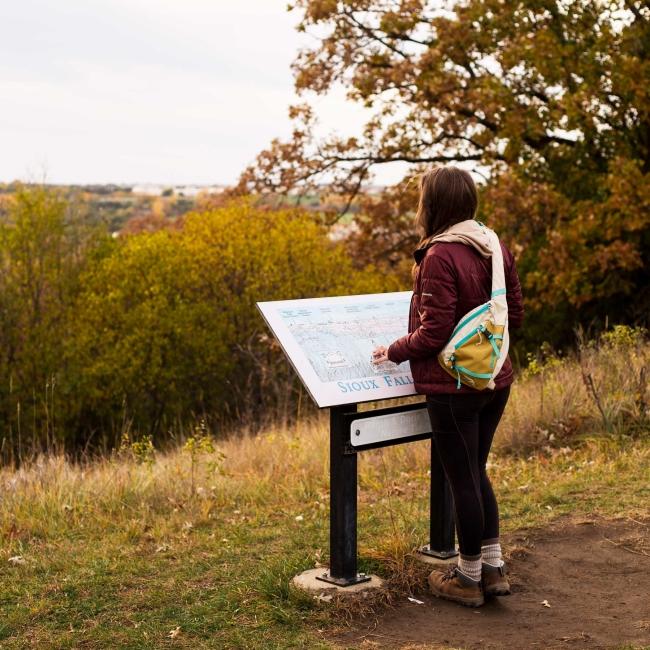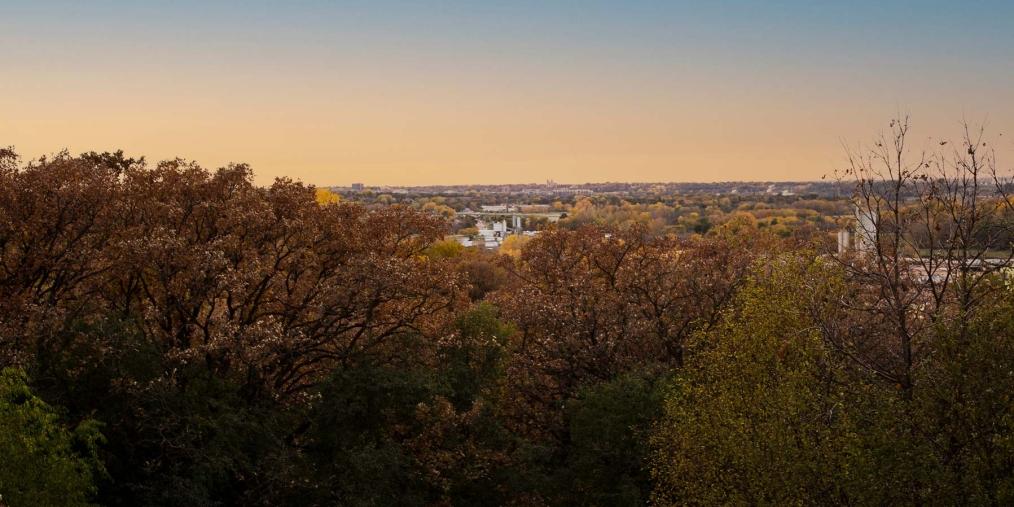 5. Lake Vermillion Recreation Area
Distance from center of Sioux Falls: 27 miles west
The Otter Stream Trail at Lake Vermillion Recreation Area is a short 1-mile nature hike, a great option for those that are on the west side of Sioux Falls.  This trail is included due to the wide variety of users it can accommodate. This path is short with few inclines, making it a great choice for families with young children, or adults looking for a simple walk in nature.  Most of the trail walks you through gorgeous prairie grasses and offers great views of the lake.  There is a short portion that takes you through a forest of pine trees -- always my favorite part!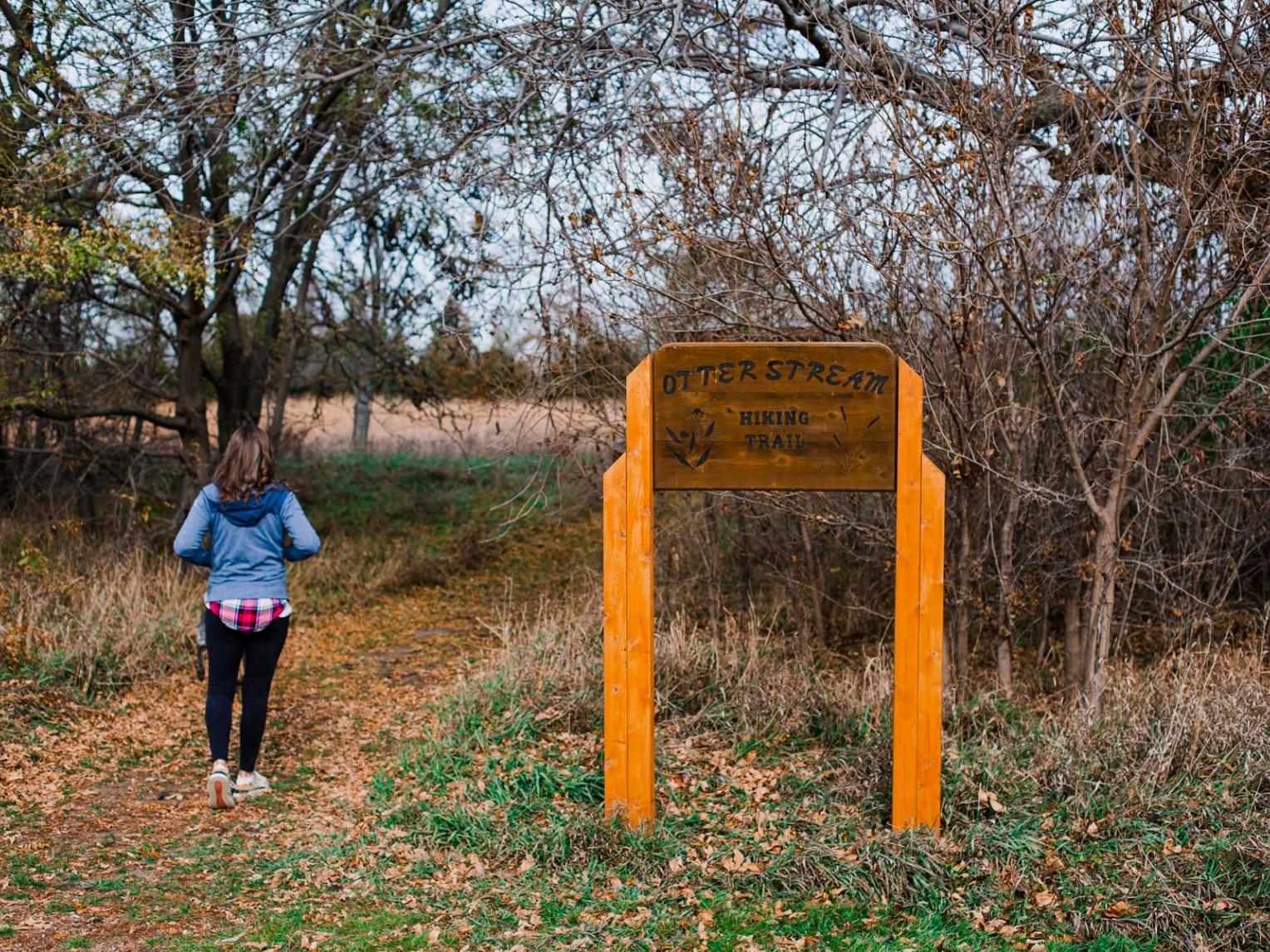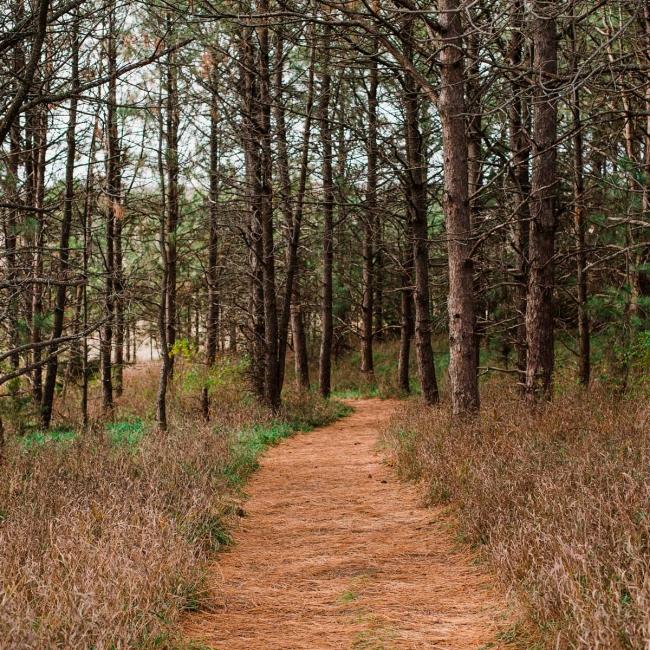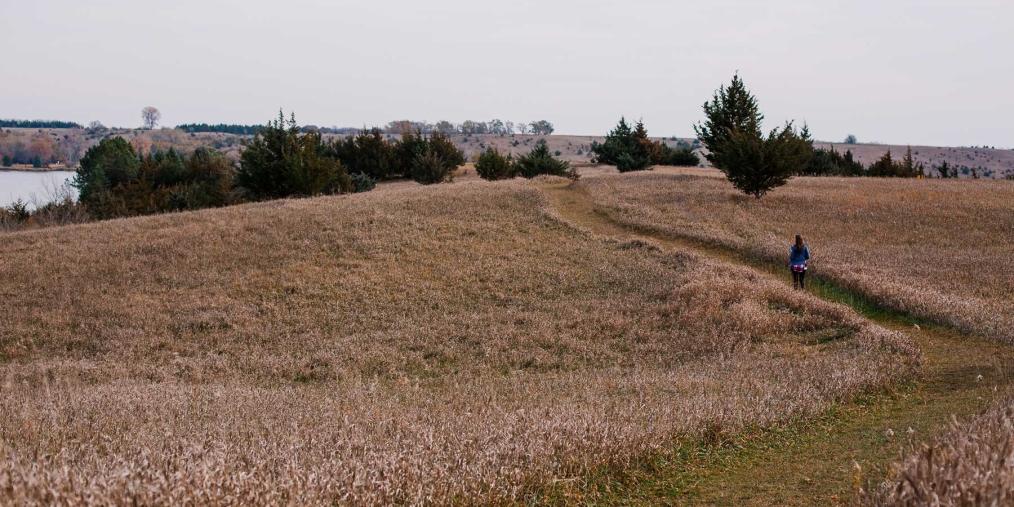 Living in a state that sees many months of winter, it is important to embrace the weather we are given and get outdoors year-round. Don't limit yourself to only hiking these trails during the warm summer months.  They can be even more beautiful and inspiring when covered in snow. Strap on those hiking or snow boots and go!
Discover more to love about Sioux Falls