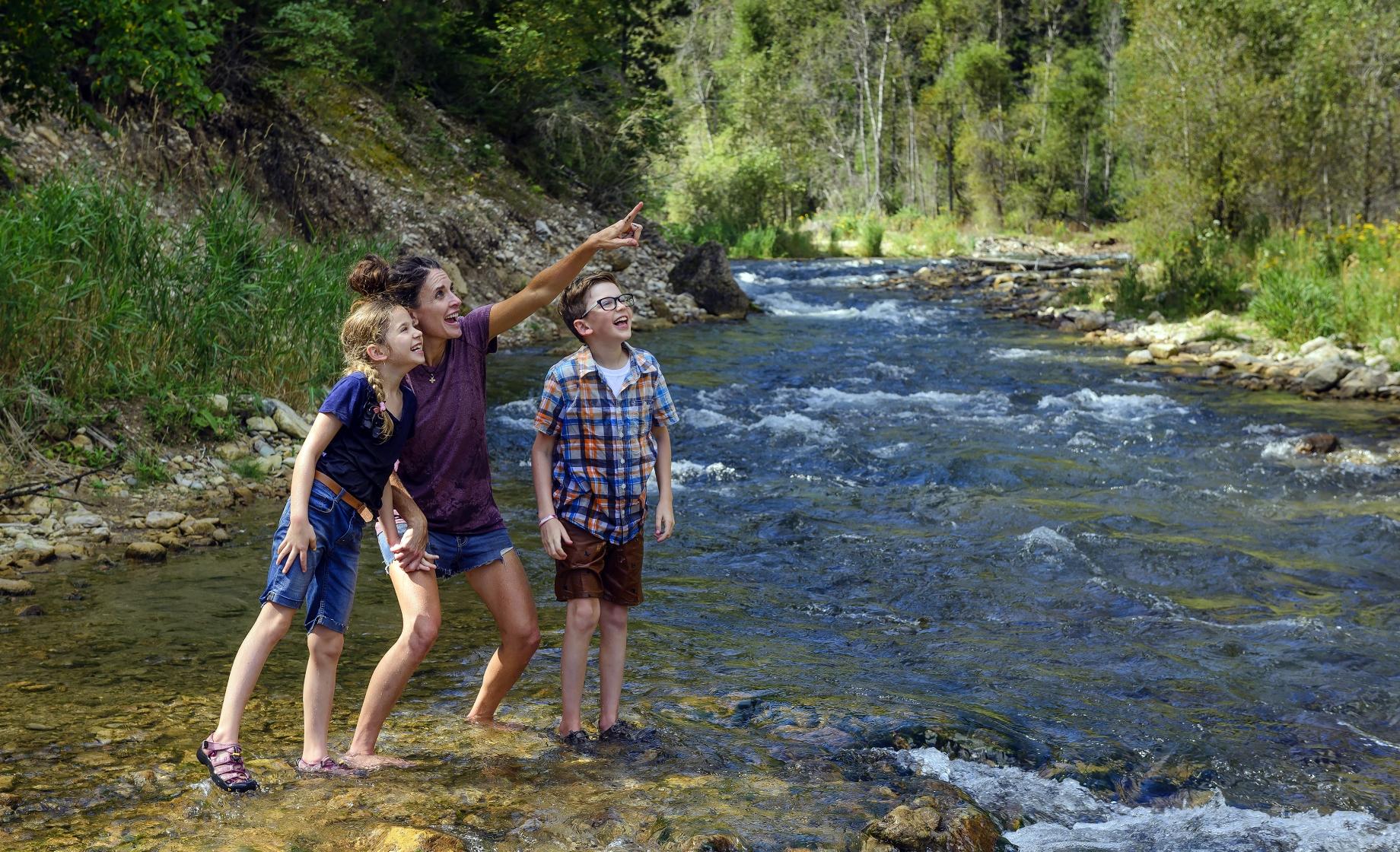 Pull out all the stops and show some extra love to mom this Mother's Day, or anytime you're looking to celebrate her. Because, when a card won't suffice, a grand adventure together or a relaxing day off in South Dakota will surely do the trick.
Whether she's a nature lover, a shopaholic, a fan of the arts, or she just likes to relax and enjoy a glass of wine, The Mount Rushmore State is full of places that moms will love. Here are a few ideas to get you started in planning something just for her.
See a show at a local theater
Beautiful sunsets over incomparable landscapes aren't the only grand shows here. Settle in for a performance at the Washington Pavilion in Sioux Falls, home to the South Dakota Symphony Orchestra, where local musicians and talent from around the world put on unforgettable productions year-round. For a more intimate event during the summer months, the Black Hills Playhouse boasts an inviting and unpretentious theater atmosphere set against the beautiful forested backdrop of Custer State Park. 
Take in the arts at a gallery or museum
Constantly surrounded by unending natural beauty seems to bring out an artistic air in people. To see some of the incredible creations South Dakotans are capable of, check out the state's many galleries and art museums. Explore the South Dakota Art Museum on the campus of South Dakota State University in Brookings. Get an up-close look at some of the world's most prized musical instruments at the National Music Museum in Vermillion. Check out Native American artifacts and hands-on exhibits at the South Dakota Cultural Heritage Center in Pierre. Or, if you're in Rapid City, peruse the five visual art galleries and children's interactive gallery at The Dahl Arts Center.
Sip and socialize at a winery
If the grape doesn't fall far from the vine, visiting some of South Dakota's many wineries can be a great way to spend the day together. Nestled in the fertile ponderosa forests of the Black Hills and scattered among the countless lakes and rivers of the eastern plains, the state's wineries host special events such as concerts, meet and greets with winemakers, grape stomping parties, and even helicopter tours. Or, simply relax and enjoy a glass of vino while taking in views of the vineyard.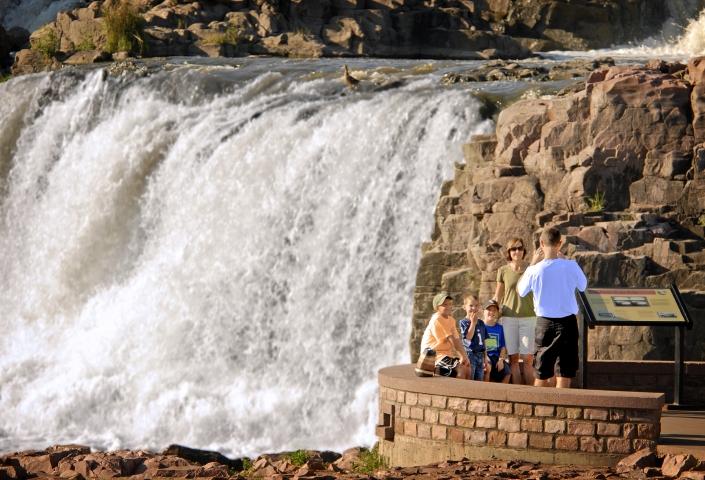 Pack a picnic lunch in the Badlands
Make memories completely unique to South Dakota during a day hike and picnic in Badlands National Park. Treat yourself to a trip along the 39-mile stretch of Badlands Loop State Scenic Byway where you'll weave through massive buttes and towering granite spires on the way to the hiking trails. The park has trails that range from flat prairie walks to steep uphill climbs. Just remember, it's mom's day, so let her set the pace for the hike and you just try to keep up.
Spend the day shopping and exploring
Take home a little South Dakota style from locally-owned and operated shops in our communities, big and small. Stores, boutiques, galleries and restaurants line the streets of downtown Rapid City, Sioux Falls, Watertown and Brookings, to name a few. Treat mom to an afternoon exploring and indulging in all the clothes, mementos and delicious food she can handle for a special day she won't forget.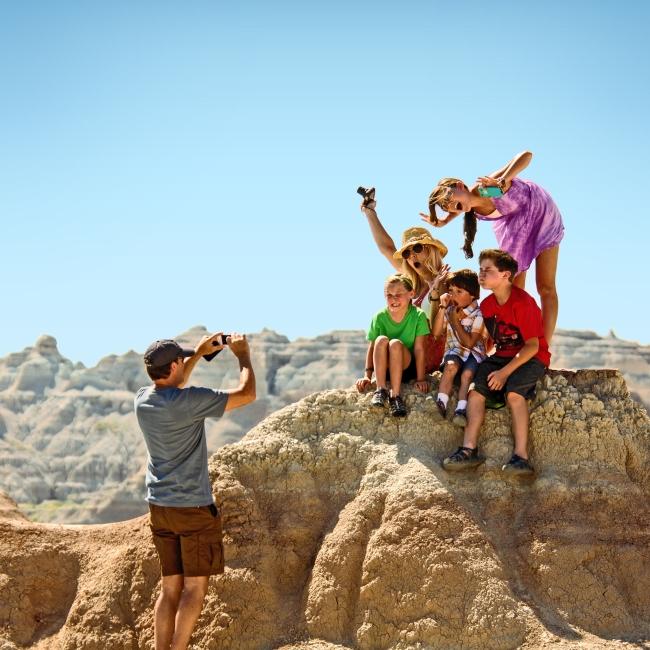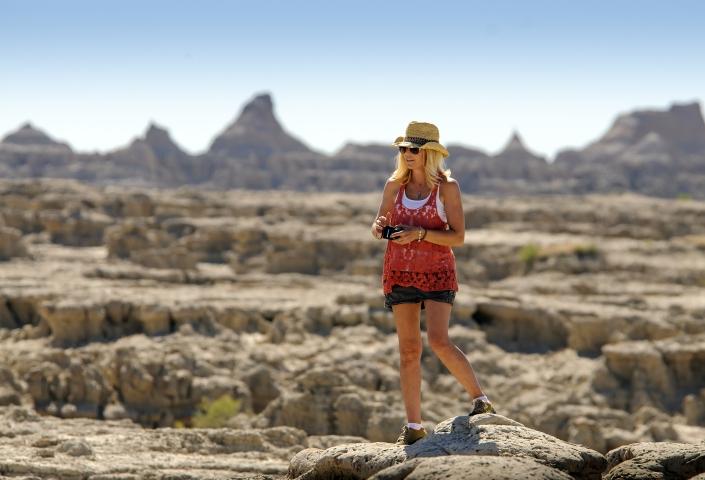 Plan a family fishing excursion
If mom considers herself a master angler, South Dakota is the fishing spot for you. Streams throughout the Black Hills teem with trout and are great for fly-fishing, while the mighty Missouri River is home to countless walleye, the state fish of South Dakota. And, of course, don't forget about the hundreds of glacial lakes in the northeast. Professional fishing guides in the area can set you up and show you where to reel in a trophy catch.
Bike a trail
Rustic, untamed nature, challenging landscapes and well-kept trails account for just a few of the reasons countless bikers make their way to South Dakota's national and state parks every year. For mothers that prefer thrills to frills – and aren't afraid to work some muscles along the way – a day spent exploring forests, prairies and hills by bike may be your best bet for a memorable day.