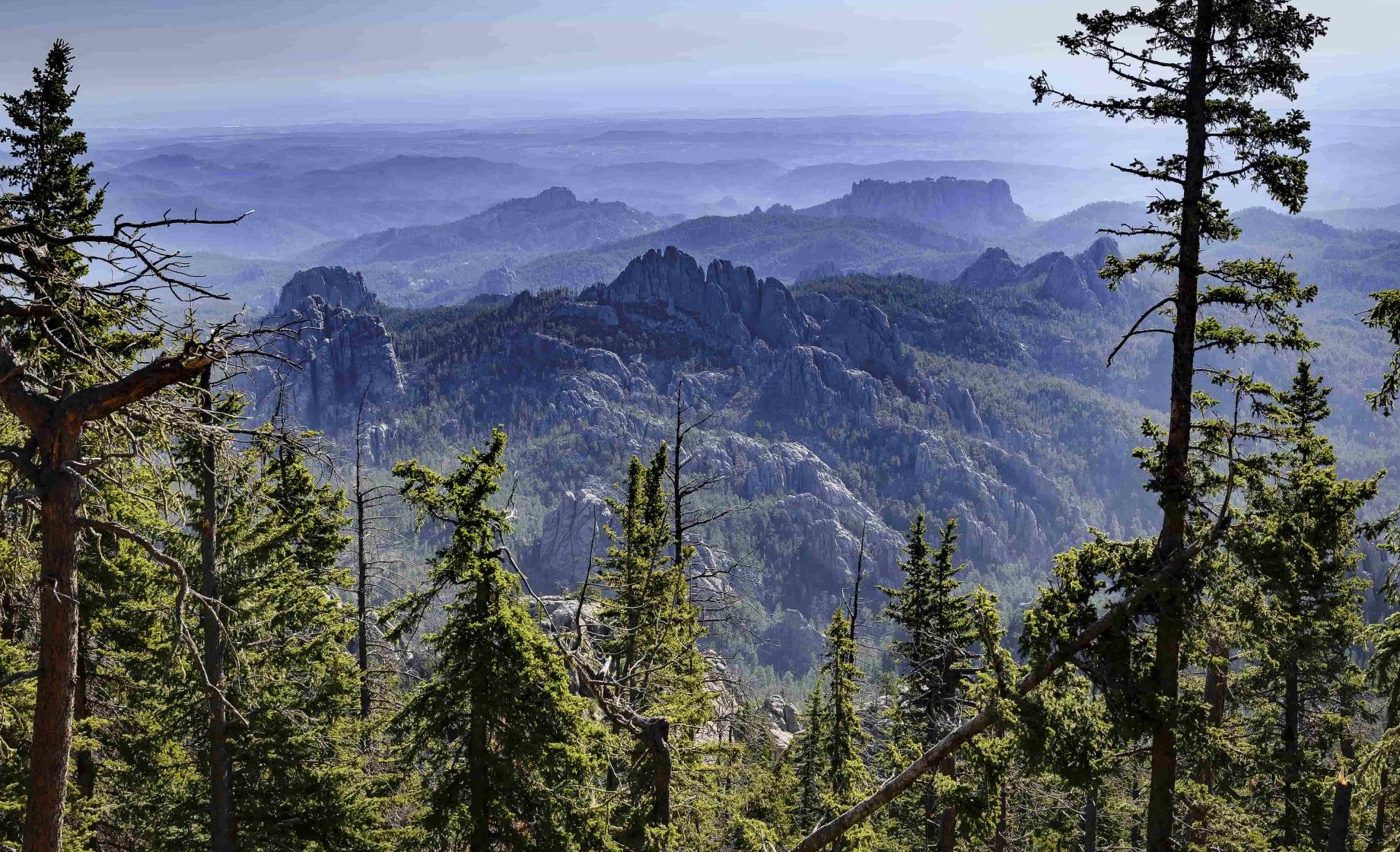 If you like TRIBAL history, you'll love...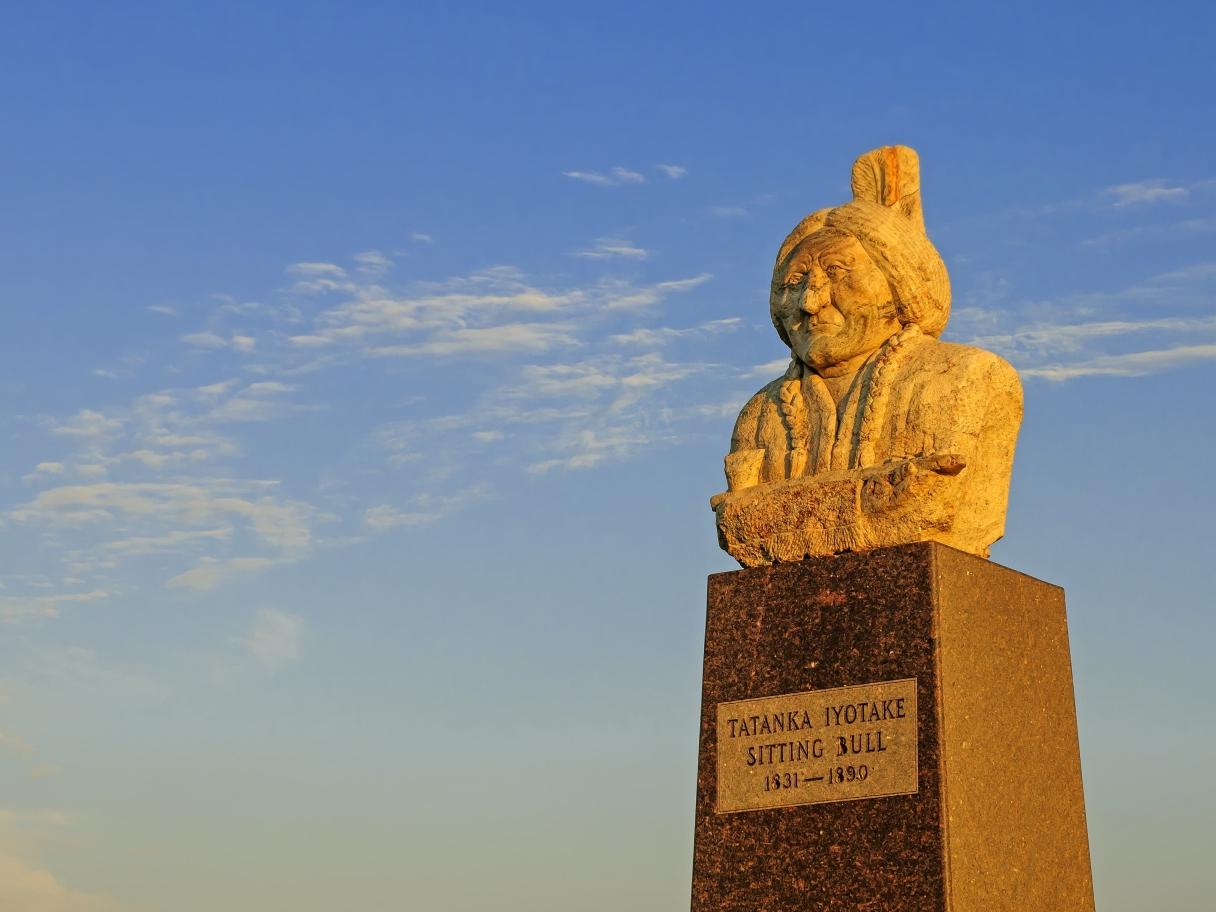 Sitting Bull's grave (Mobridge)
The adventure of Sitting Bull's bones is the stuff of heist movies. A disagreement between state agencies led to a daring late-night raid in North Dakota that ended with the legendary Hunkpapa Teton spiritual leader resting on a hill outside of Mobridge in northeastern South Dakota. And the bust created specially for his gravesite? It was made by Korczak Ziolkowski, the man responsible for starting the entire Crazy Horse Memorial.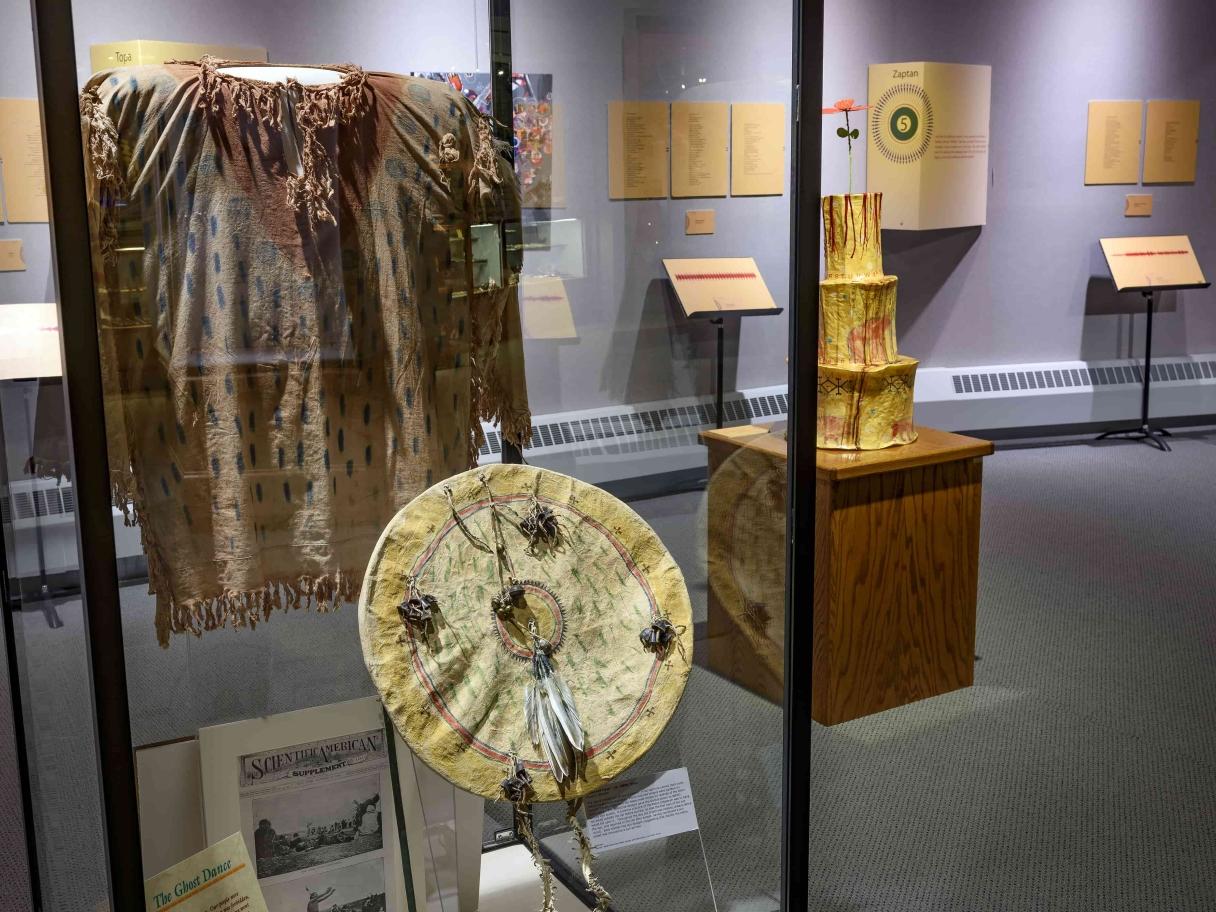 Akta Lakota Museum & Cultural Center (Chamberlain)
Located on the campus of St. Joseph's Indian School in Chamberlain, the Akta Lakota Museum is more than a traditional museum — it is an experience. Take in a living lesson on the Indigenous way of life with a mini-theater, interactive displays, English-Lakota descriptions, an outdoor Medicine Wheel Garden and a gift shop featuring a unique selection of products made by Indigenous people. The museum is open year-round, and admission is free!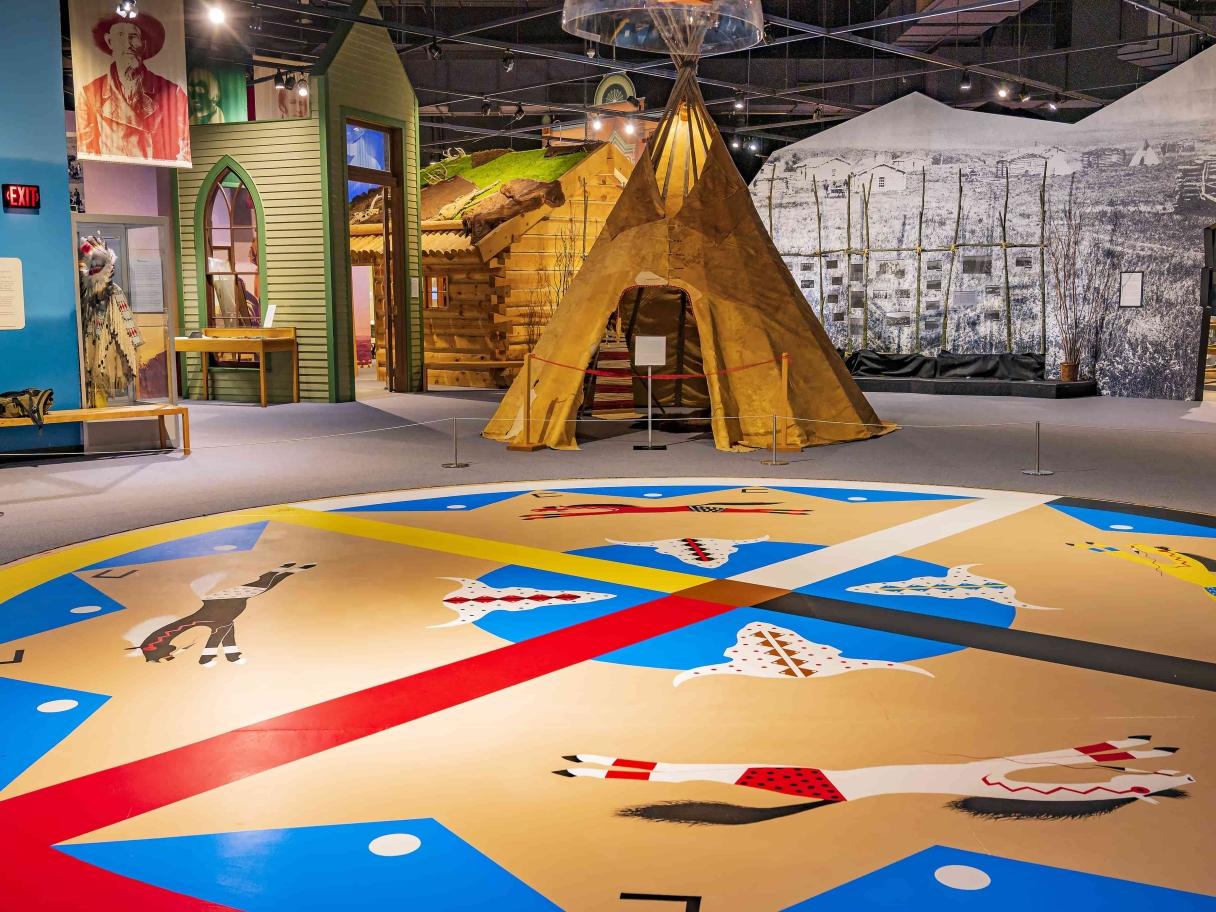 The Journey Museum and Learning Center (Rapid City)
This modern museum houses a tremendous collection of tribal history and art, offering a fascinating look on the Black Hills and Native culture. See the world through the eyes of South Dakota's early inhabitants with interactive displays, educational programs, and exhibits from local Indigenous artists.
If you like traditional INDIGENOUS performances, you'll love...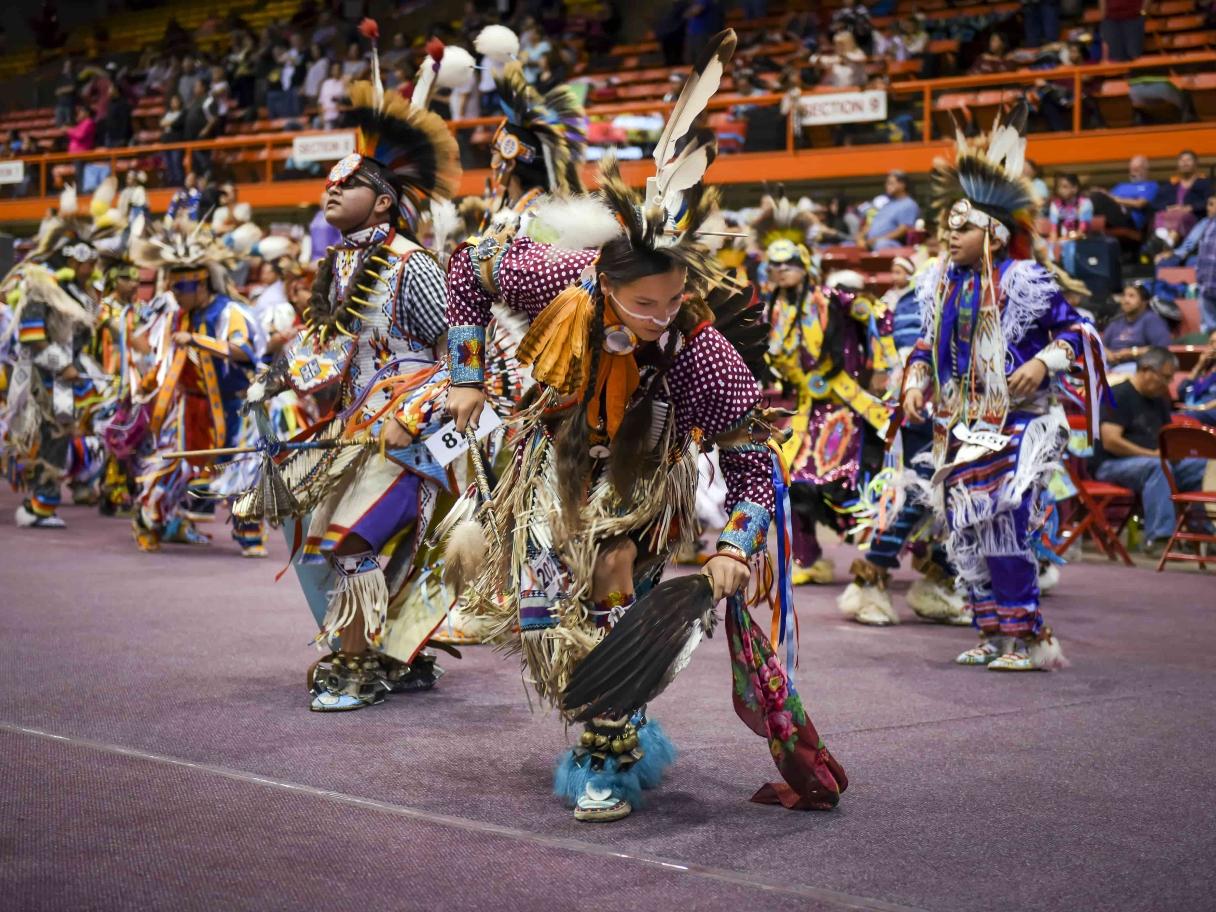 Black Hills Powwow (He Sapa Wacipi)
Held annually in October in Rapid City, the Black Hills Powwow is one of the biggest in the country. Dancers don regalia that includes colorful finery, elaborate featherwork, and intricate beadwork as they perform dances passed down through generations. The event also includes art, vendors, and contests that combine to make this cultural immersion at its most beautiful.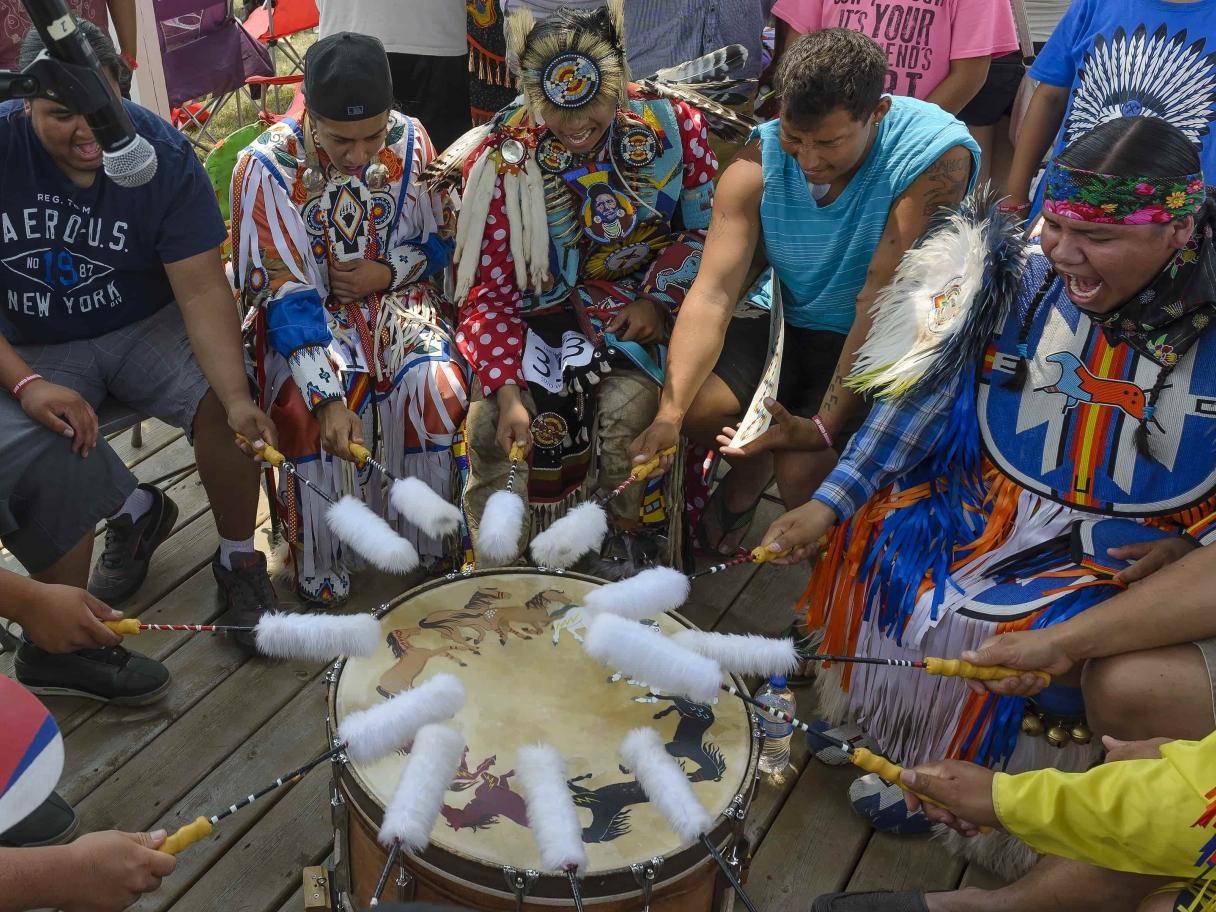 Sisseton Wahpeton Oyate Wacipi (Agency Village)
The oldest powwow in South Dakota (and the second-oldest in the country) is held over Independence Day weekend every year outside of Sisseton in northeast South Dakota. Along with traditional dances and music, the event features a rodeo, softball tournament, and craft, art, and food vendors. It's a truly moving experience that will leave you with a greater appreciation of tribal culture.  
If you like Indigenous art, you'll love...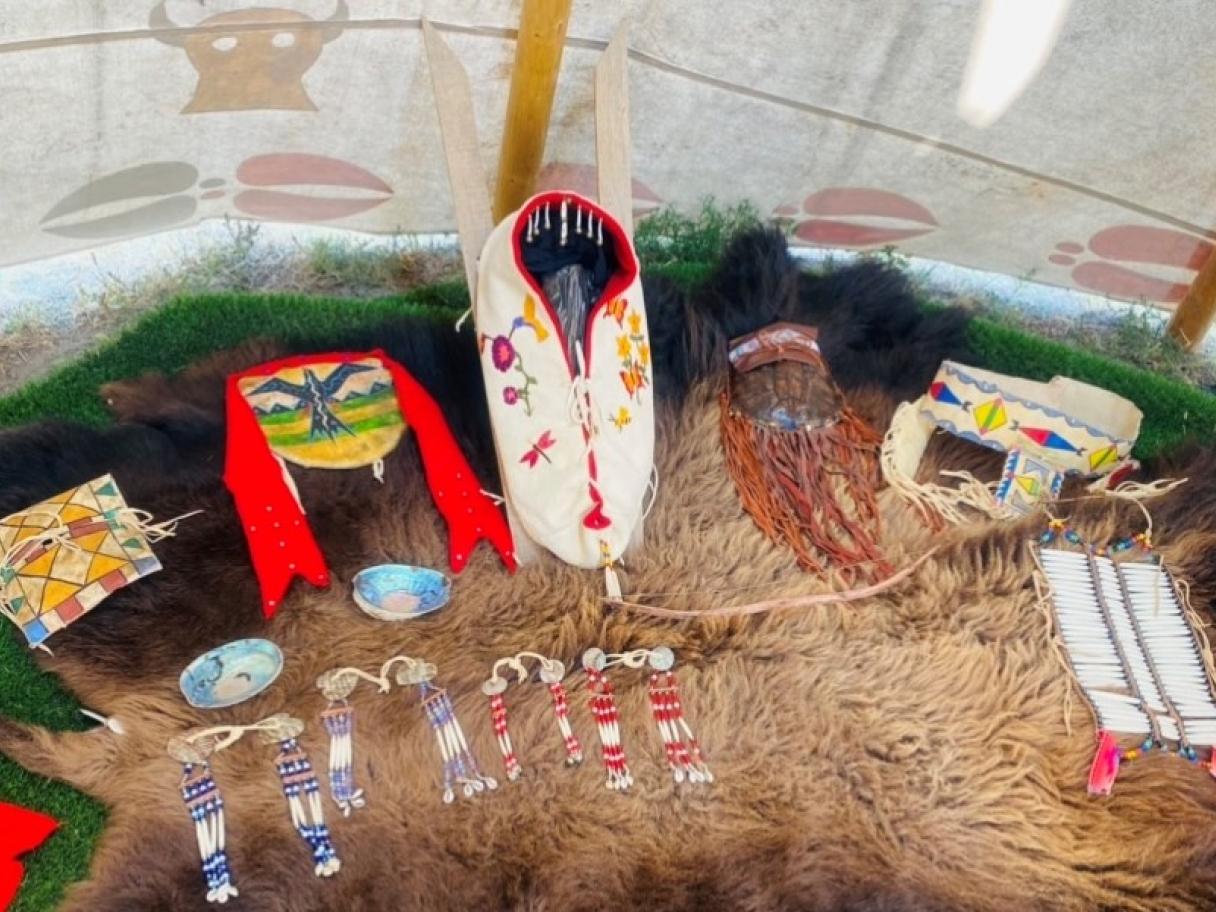 Oglala Lakota College Historical Center (Kyle)
On the campus of the Oglala Lakota College, visitors can see historical photographs and artwork displays that chronicle the history of the Oglala Lakota from the early 1800s through the Wounded Knee Massacre in 1890. An audio recording provides even greater meaning to the displays. Admission is free!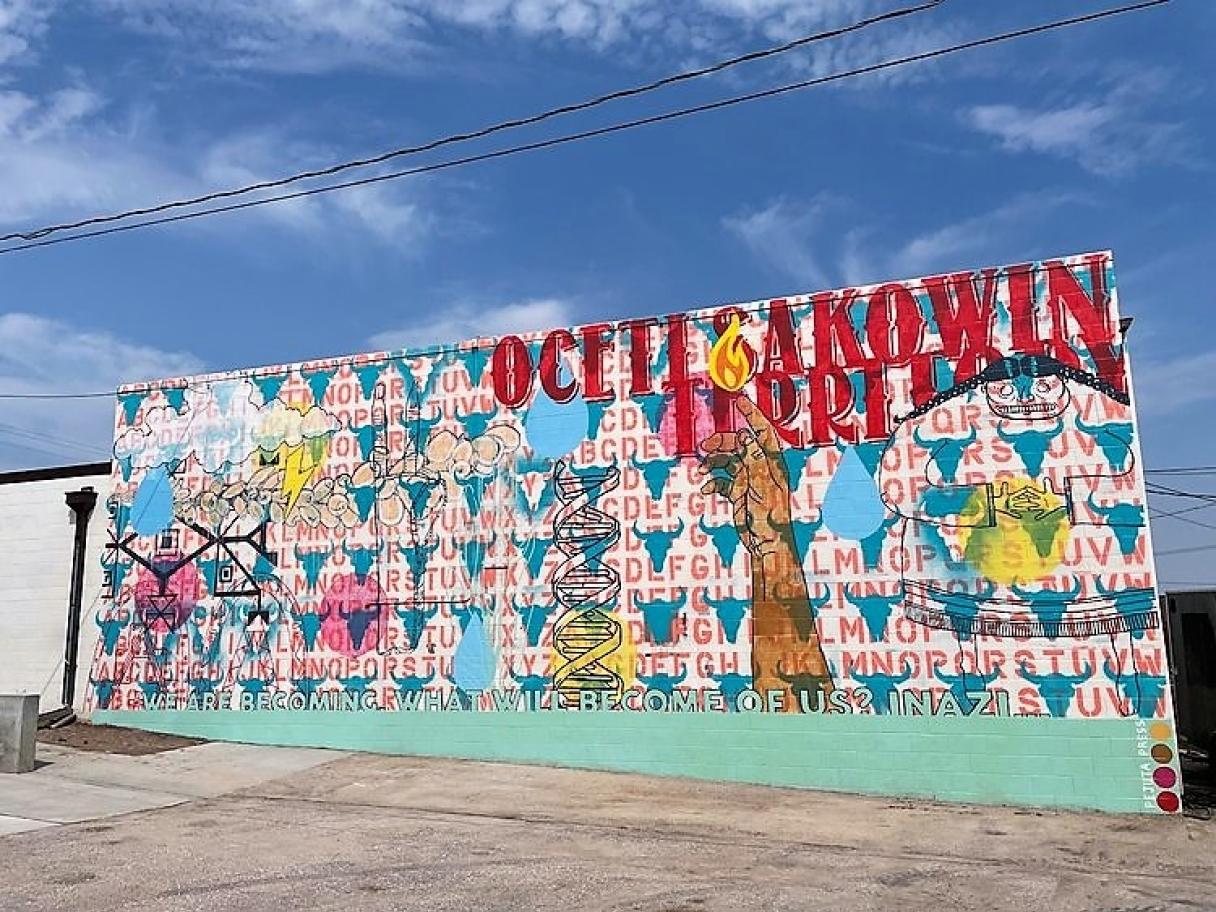 Racing Magpie (Rapid City)
Racing Magpie is a creative force. Not only do they display Indigenous art, they also encourage the arts by offering creative space, presentations, and more to strengthen the artistic community. It's a magical place that's definitely worth a stop.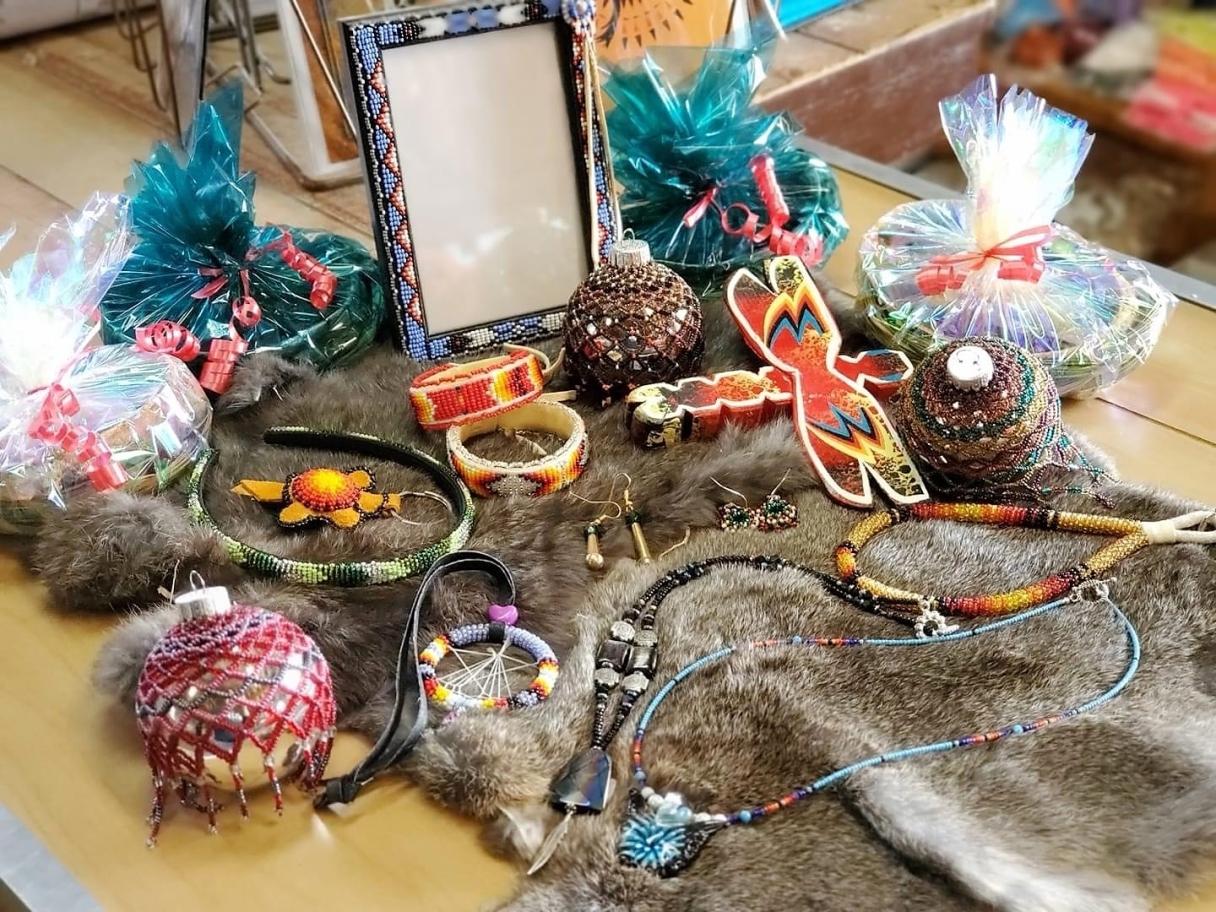 Singing Horse Trading Post (Pine Ridge)
Experience Lakota art and hospitality on the Pine Ridge Reservation. The store sells both Indigenous art and supplies, but the fun doesn't end there. You can take in a Lakota art workshop, see the beautiful landscape from horseback, or even secure overnight accommodations near Badlands National Park. 
If you like the Significant sites (and sights), you'll love...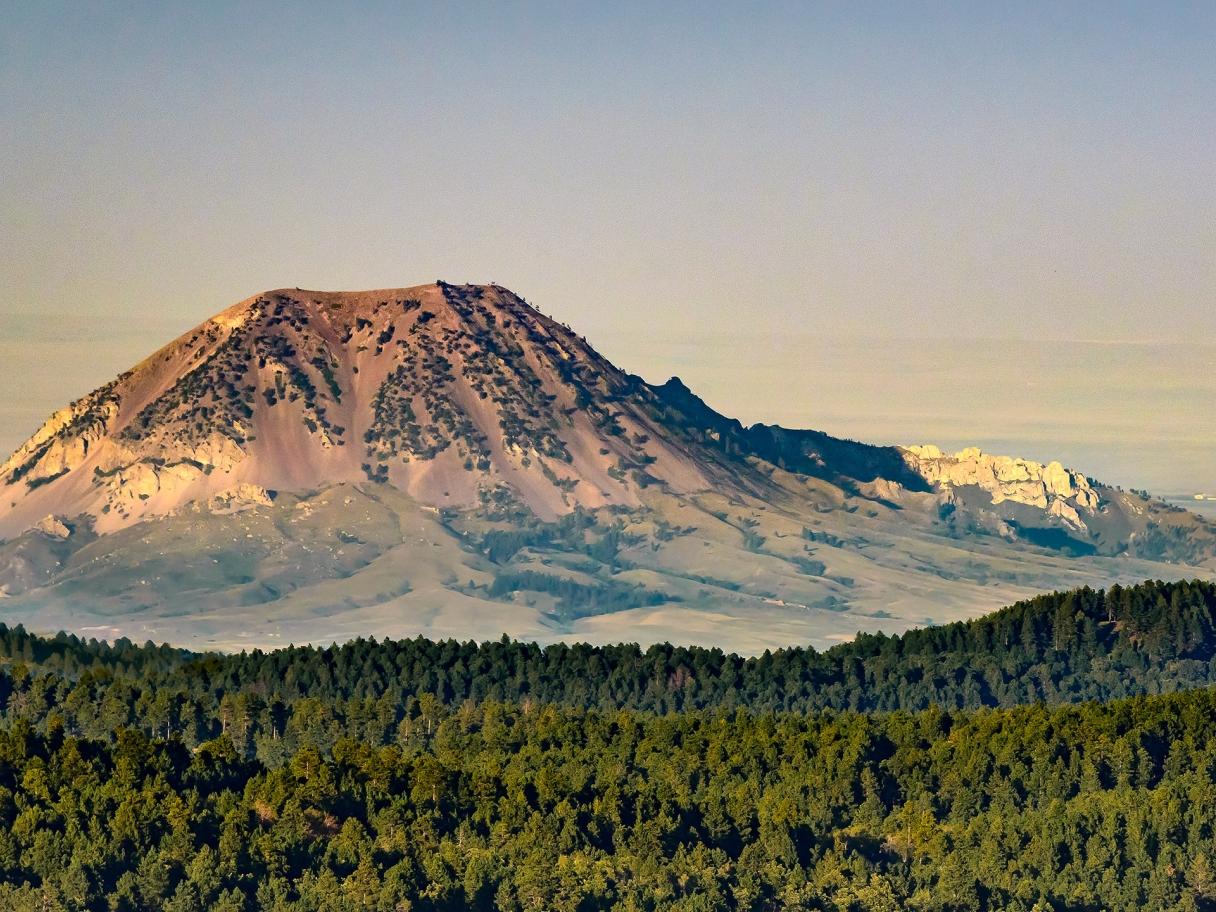 Bear Butte State Park
This geological beauty has been considered sacred to several tribes. While the origin stories vary, the most popular involves a large bear who began chasing some children that accidentally disturbed the animal. A chase ensued, ending when the bear fell asleep at the foot of the Black Hills and became Bear Butte. As you ascend to a beautiful view of the Black Hills, you'll hike past prayer cloths. Please do not disturb them as you move towards a stunning view of the sacred Black Hills.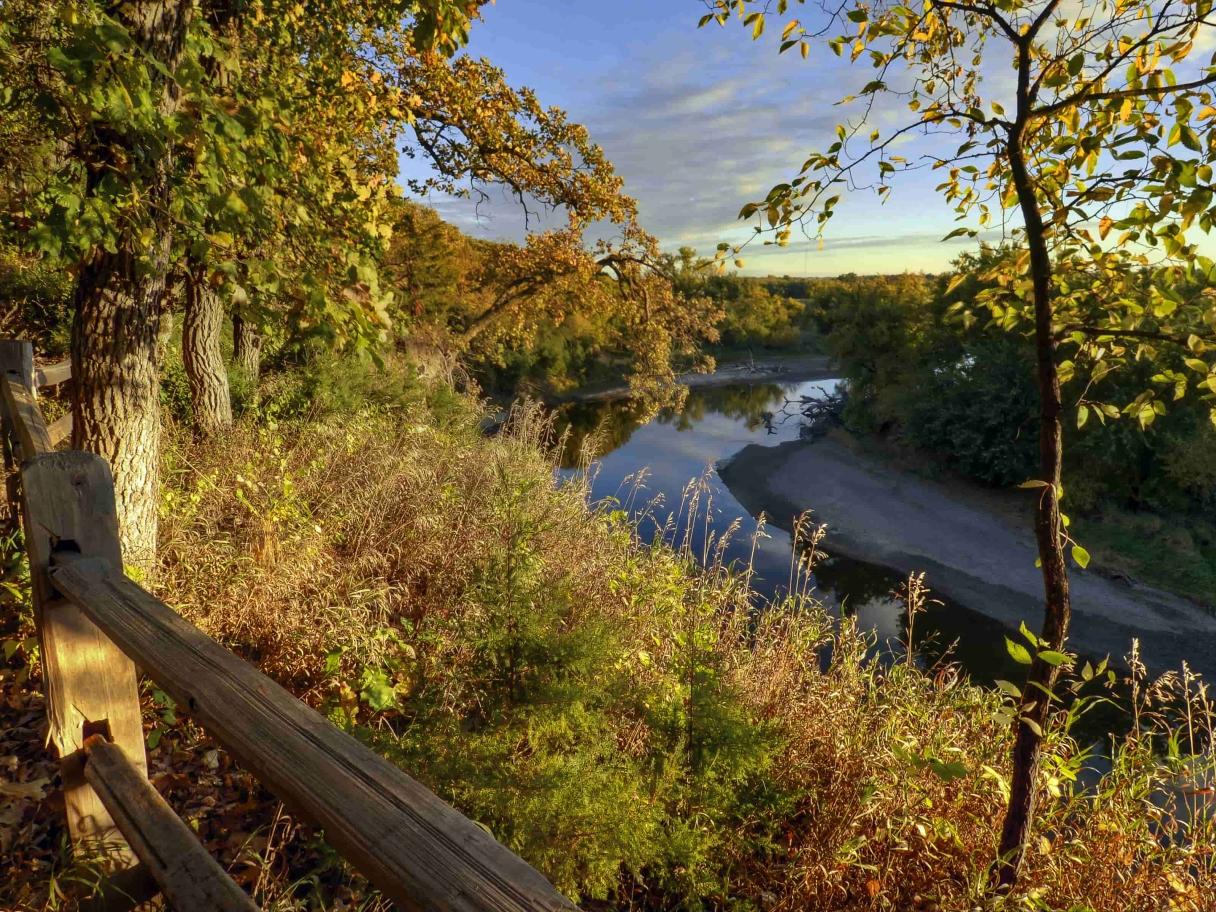 Good Earth State Park (Sioux Falls)
As one of the oldest sites of long-term habitation in the country, Good Earth State Park is rich with culture and natural beauty. Follow hiking trails to wildlife, lush plant life, and the Big Sioux River. Don't miss the detailed artifacts and interactive exhibits in the 11,000-square-foot visitor center.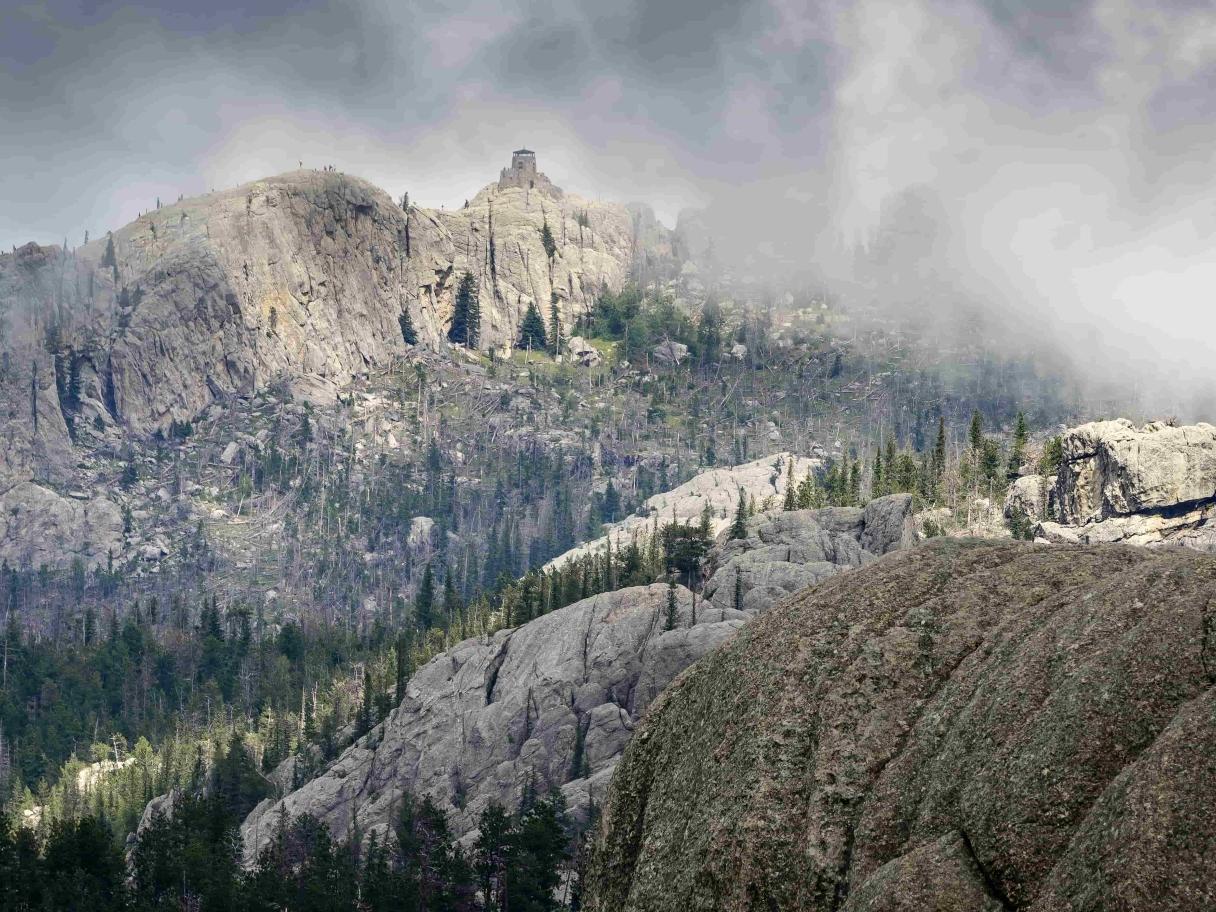 Black Elk Peak (Custer State Park)
Indigenous peoples consider the entire Black Hills area sacred, but few sites within those hills are as beautiful and significant as Black Elk Peak. It was on this granite peak where a 9-year-old Black Elk experienced a famous vision, and where visitors today can hike to a stunning view of the entire forest.
At 7,244 feet, the peak is the highest point in both South Dakota and the United States east of the Rockies. There are a number of trails visitors can take to the peak, including one that starts at Mount Rushmore National Memorial.  No matter which trailhead you select, your journey will take you through pine trees and ancient geological formations to an apex of peace and beauty.
If you like Indian Tacos, you'll love...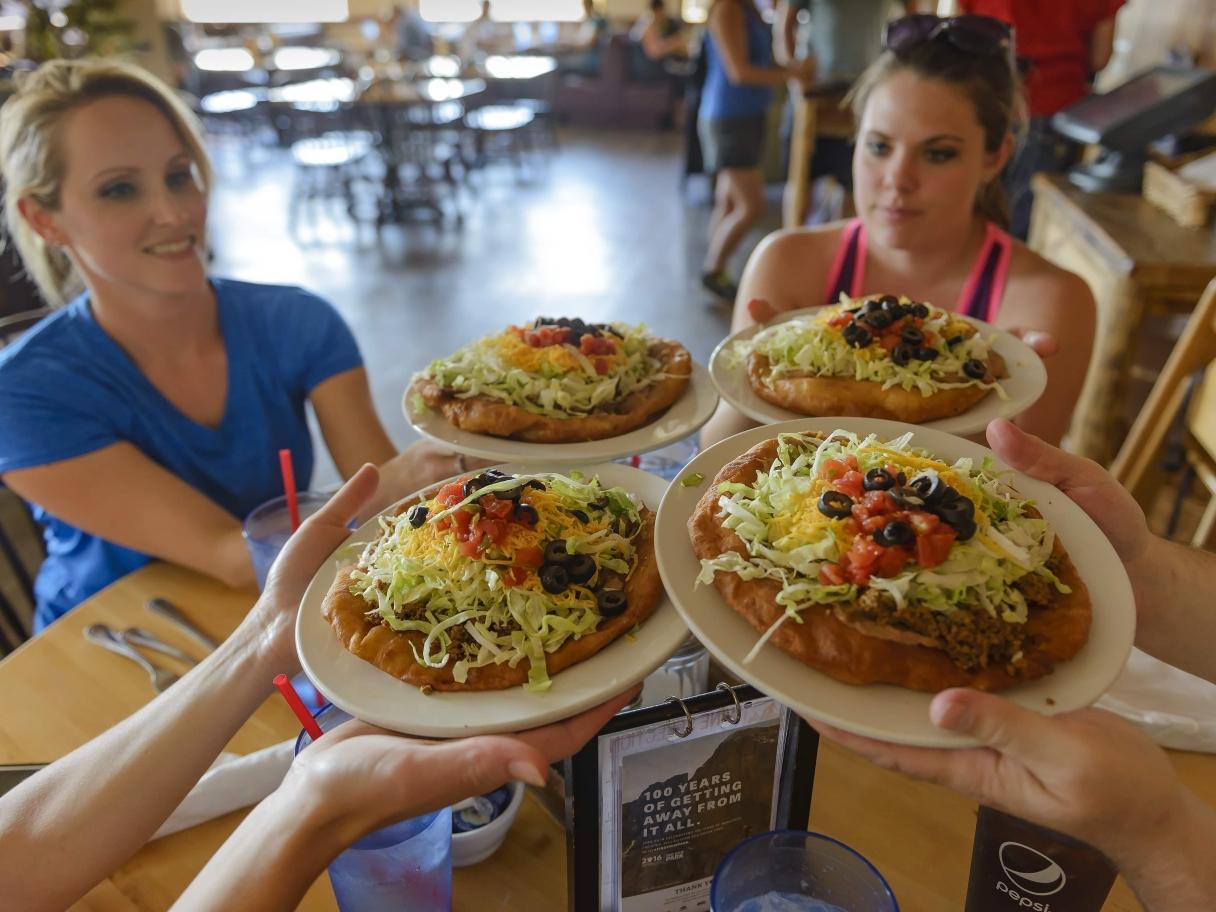 Delicious Ones Across the State
Indigenous peoples are credited with creating this culinary delight. Indian Tacos start with a delicious base of fry bread -- a flat, deep-fried circle that's crispy AND doughy -- and traditionally covered in ground beef, refried beans, and a combination of lettuce, onions and tomatoes. Some people serve their own combo of ingredients, but the tastiness always come through. Crazy Horse Memorial's Laughing Water Restaurant has a great version, but there are legendary ones available across the state. Top spots include the gigantic one at Cedar Pass Lodge & Restaurant in Badlands National Park, and, really, any powwow you attend in South Dakota. Click below for a complete list of our favorites. 
If you like one-of-a-kind sculptures, you'll love...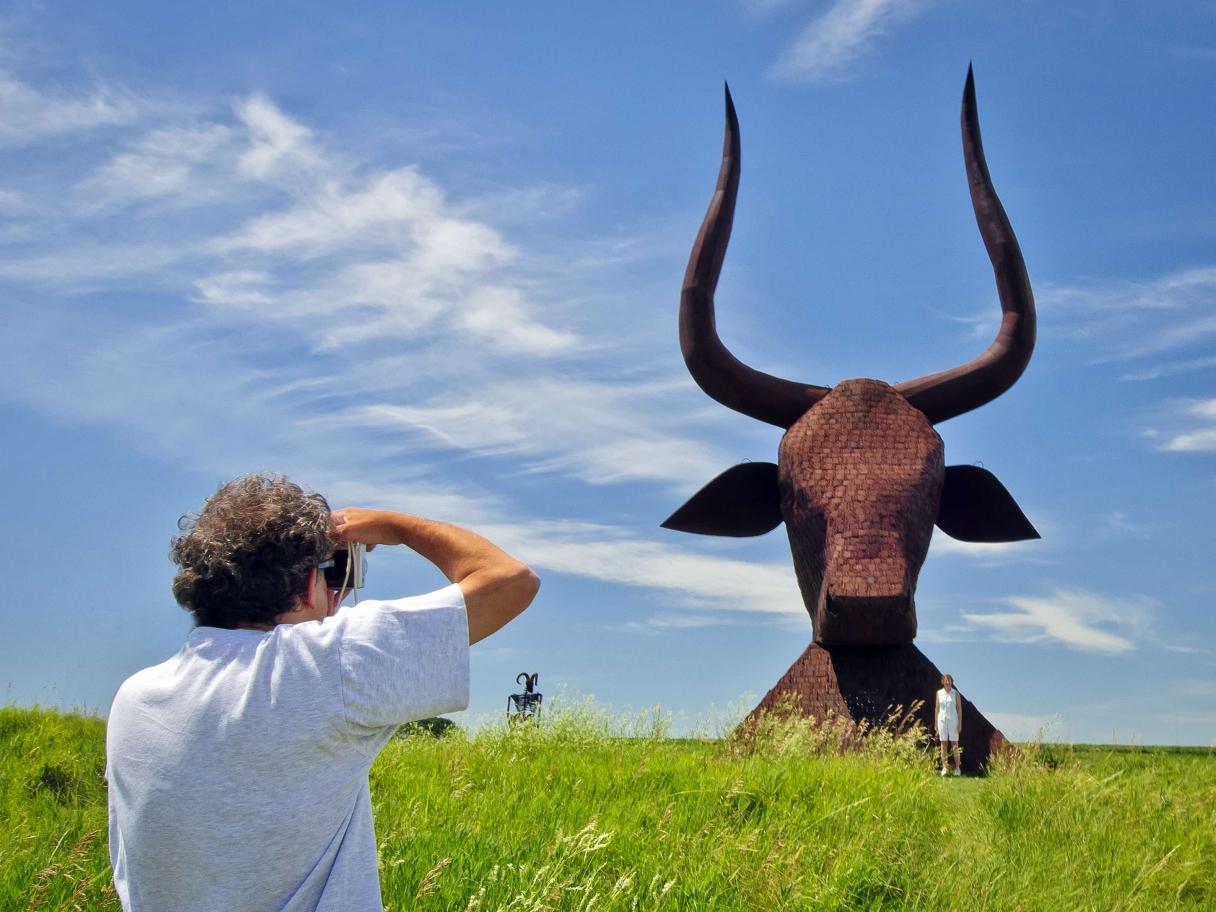 Porter Sculpture Park (Montrose)
Unless you're used to seeing a 40-foot-tall horse, you can't miss the exit for Porter Sculpture Park on I-90 in eastern South Dakota. Artist Wayne Porter has created a wonderland of 50+ strange and beautiful sculptures spread out over 10 acres.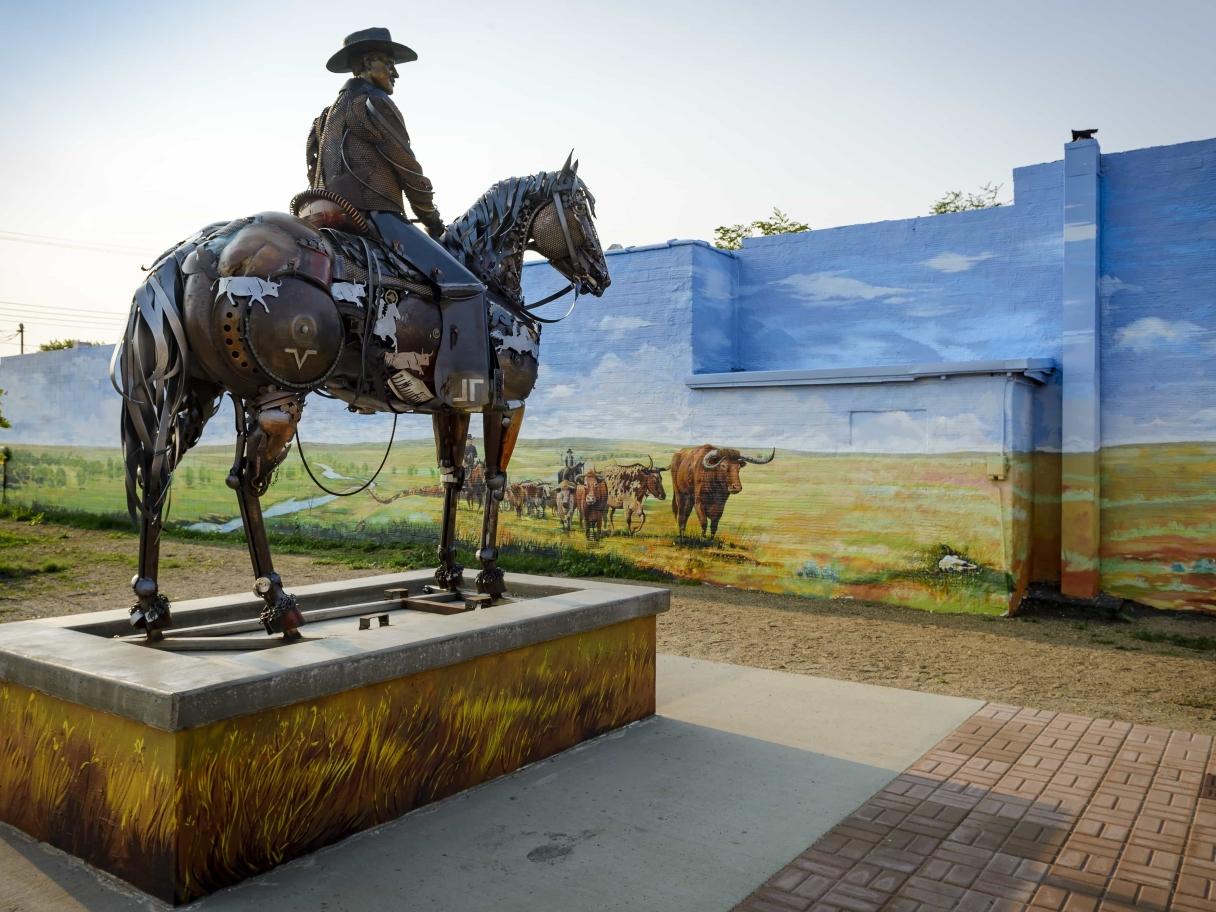 The works of John Lopez (statewide)
This rancher-turned-artist has shared his art across the globe, but his finest pieces can still be found in South Dakota. Whether it's his 10 life-sized bronze presidential sculptures in Rapid City or the scrap metal sculptures that live across the state, you'll love experiencing Lopez's art in person.