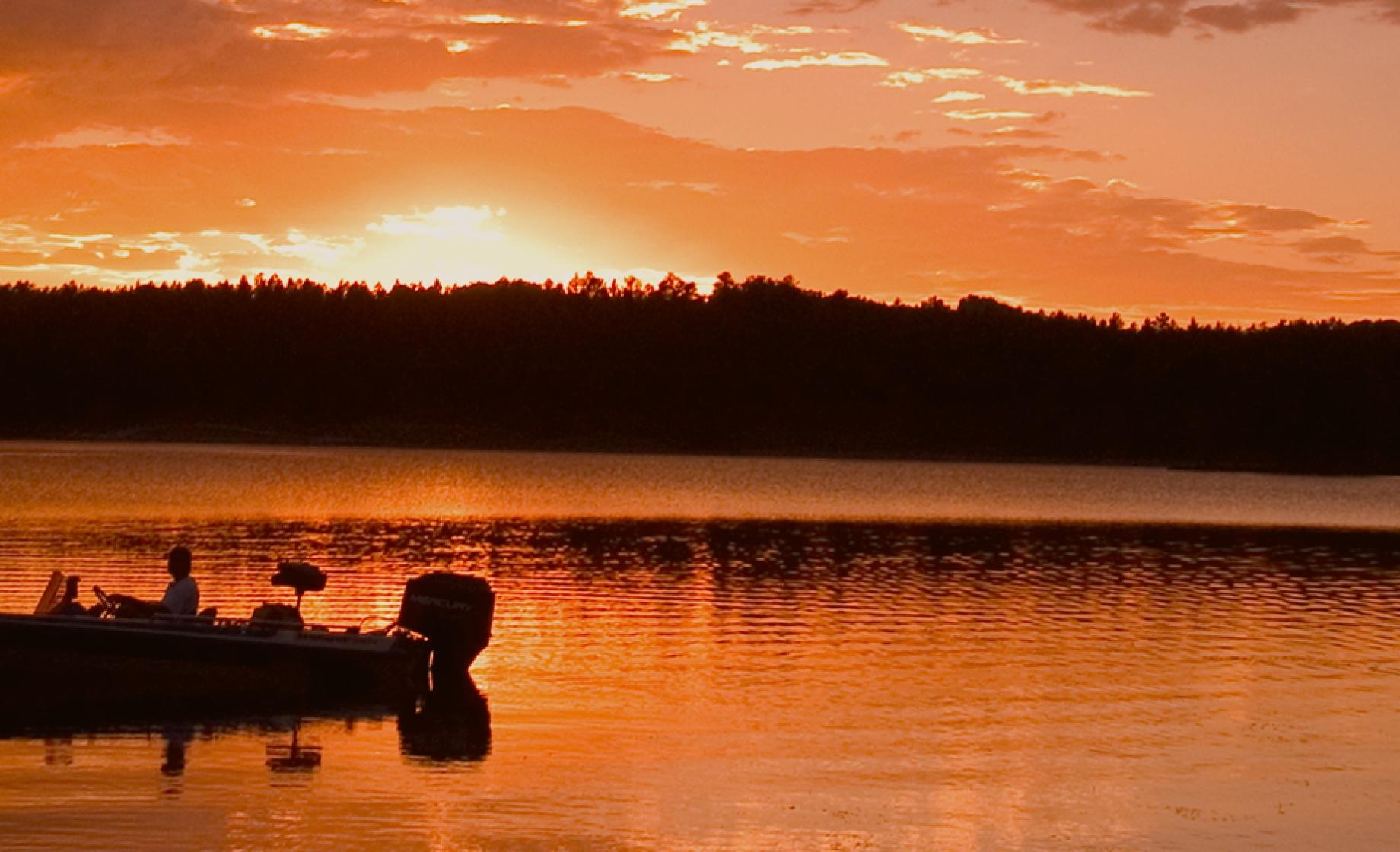 NORTHEASTERN/GLACIAL LAKES AND PRAIRIES REGION
Approximately 20,000 years ago, the last of a series of glaciers moved across northeastern South Dakota. Their scouring and scraping created glacial bowls, which quickly filled with clear blue water upon retreat of the massive ice formations.
Today more than 120 glacial lakes dot the northeastern part of the state. Anglers who travel to this rolling farm and ranch country will find the lakes range in size from several acres to more than 17,000 acres. There are 16 state parks and recreation areas, plus several municipal and private campgrounds in the region. Resorts can be found on several of the larger lakes, but many of the glacial lakes remain undeveloped and may be surrounded by private land.
FISHING TECHNIQUES
Since glacial lakes were created by scraping and scouring, most are bowl-shaped with little structure and maximum depths of 20 feet. Finding concentrations of fish requires time to locate suspended schools or reviewing contour maps to locate available structure, usually in the form of rock piles or emergent vegetation. Lakes that are fished frequently throughout the year include Blue Dog, Enemy Swim, Lake Thompson, Lynn, Roy, Rush and Waubay Lakes.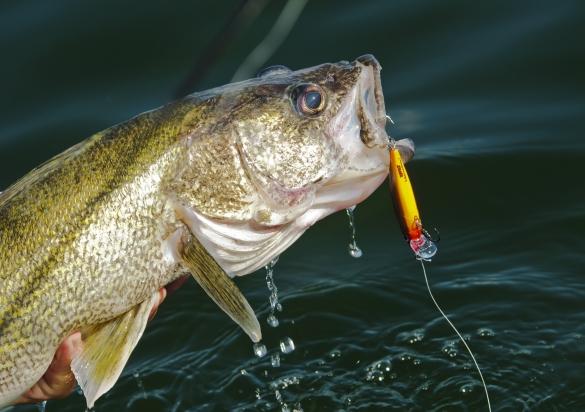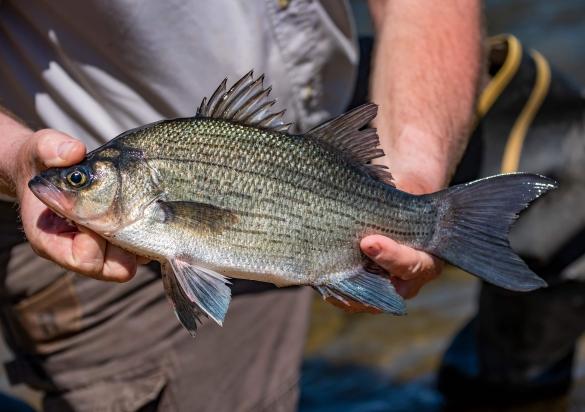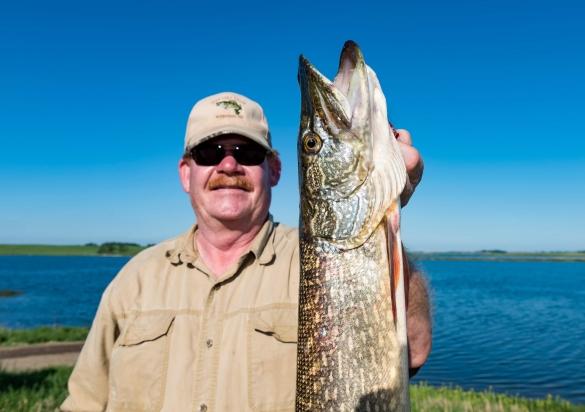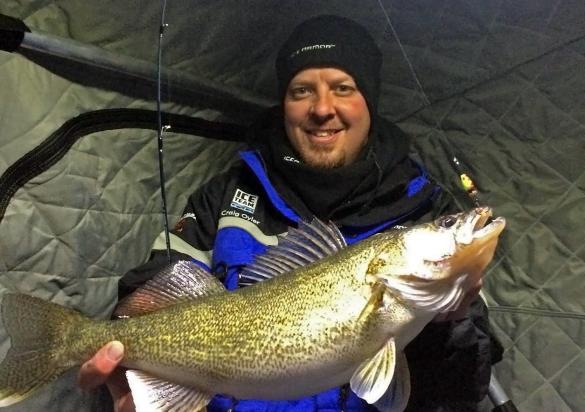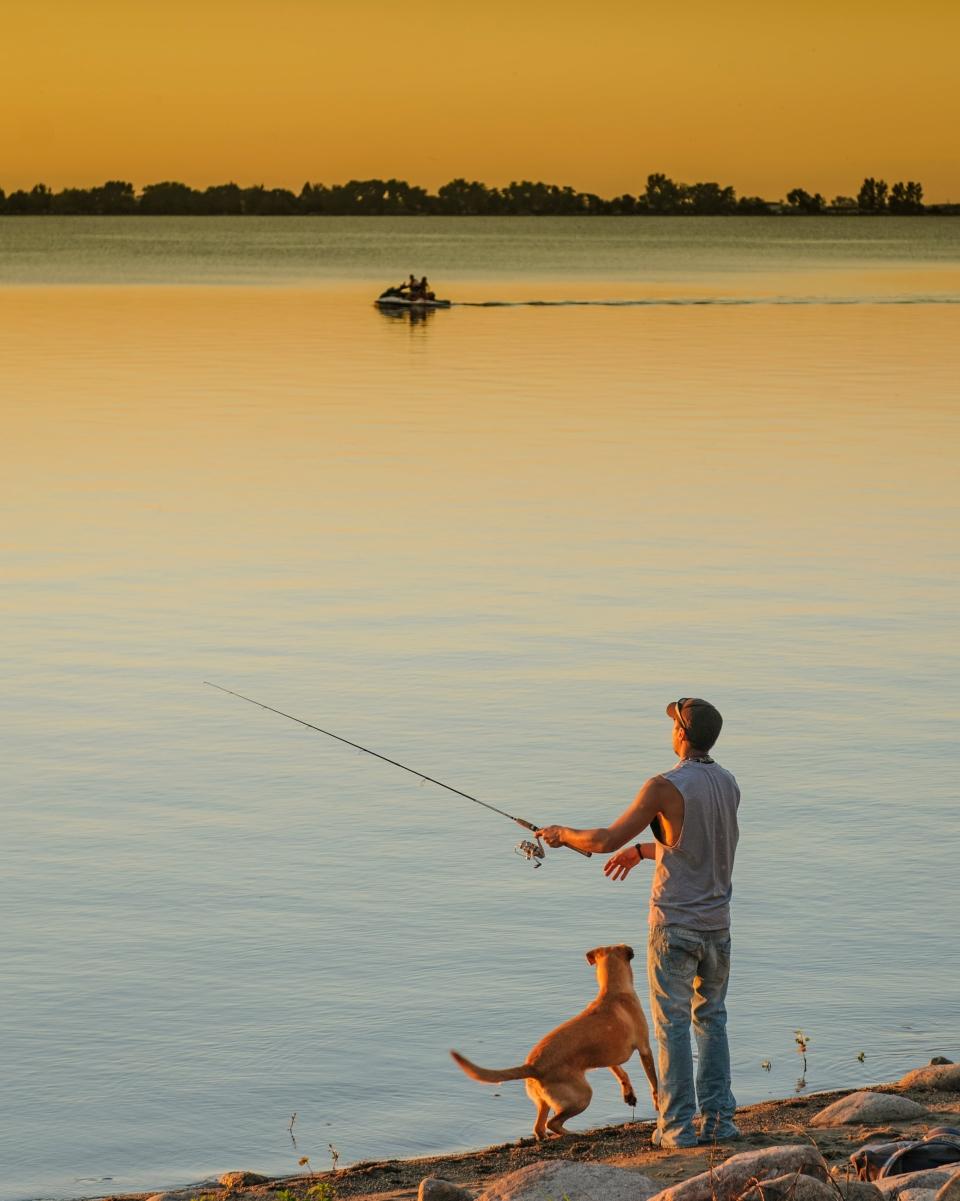 FISHING REPORTS
Find the latest on this region's fishing at SDGlacialLakes.com or by calling 800-445-3474.
FAQ (FREQUENTLY ASKED QUESTIONS)
Q: What's best for spin casting?
A: Lead-head jigs, spinners, crankbaits, jerkbaits, plugs, spoons and spinnerbaits
Q: What about bait fishing?
A: Night crawlers, minnows, chubs, leeches, frogs and wigglers
Q: What are the most fished species in this region?
A: Walleye, largemouth bass, smallmouth bass, white bass, northern pike, panfish, and bullhead
Q: Where are the most popular waters in this region?
A: Waubay Lake, Mina Lake, Lake Louise, Mission Lake, Twin Lakes, Richmond Lake, Roy Lake, Amsden Dam, Enemy Swim Lake, Pelican Lake, Blue Dog Lake, Pickerel Lake, Lake Thompson, Lake Preston, Big Stone Lake, Lake Kampeska, Lake Poinsett, Oakwood Lakes, Clear Lake, James River and Big Sioux River
SEE WHAT OTHERS ARE CATCHING IN SOUTH DAKOTA