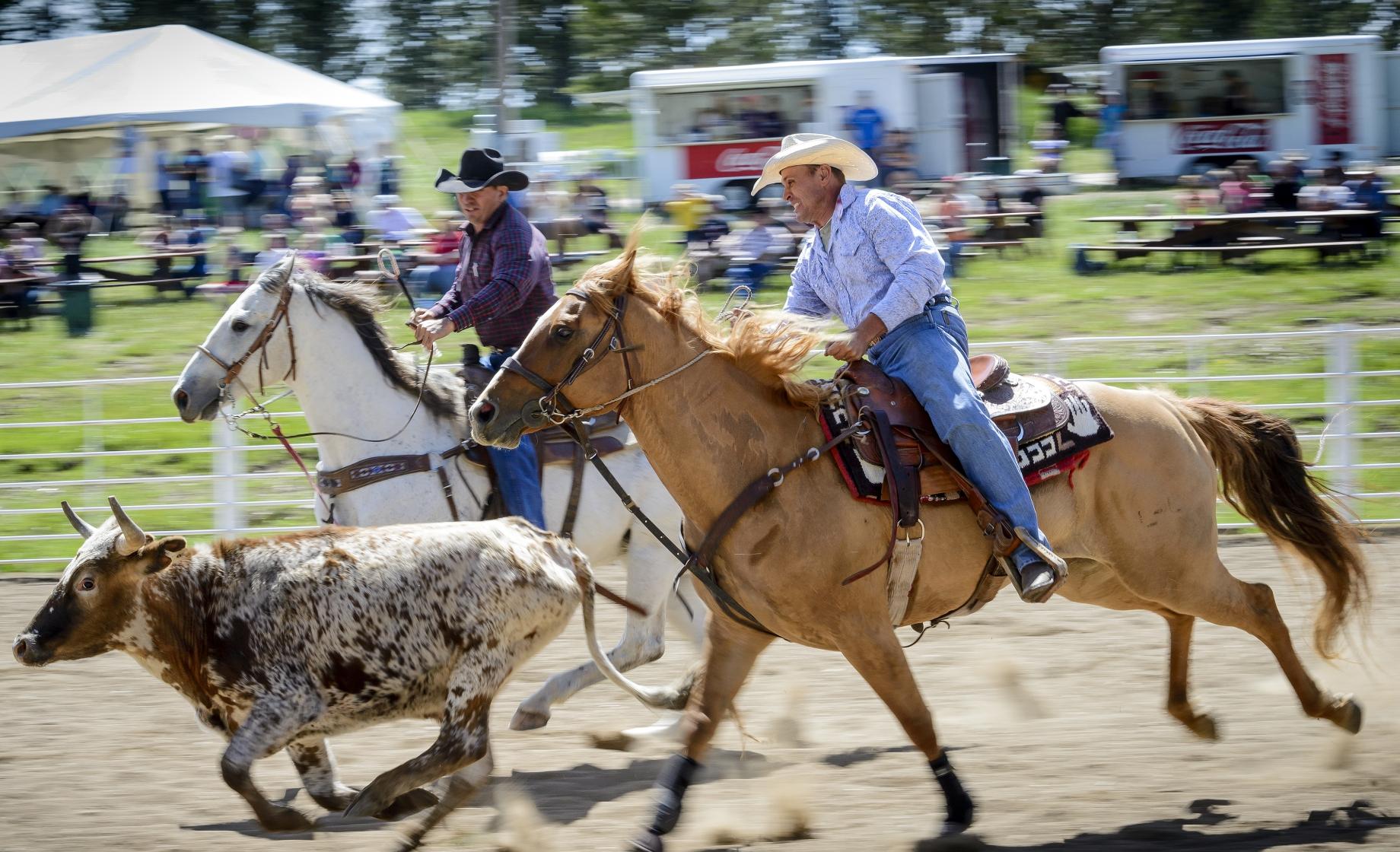 Experience a rich South Dakota tradition
The sport of rodeo evolved from the daily chores of ranchers in the West and Midwest. Cowboys first began competing against one another on the ranches where they worked to see who was better at certain everyday tasks. They began competing against neighboring ranches and, shortly after, an association was formed and the sport of rodeo was born. 
The first rodeo in South Dakota is thought to have taken place in Rosebud in the late 1890s. South Dakota is home to many rodeo greats like Casey Tibbs, Mattie Newcombe, Billy Etbauer, Chad Ferley, Paul Tierney and Lisa Lockhart. Rodeo continues to provide an exciting and thrilling tribute to ranch life from generations past.
There are dozens of rodeos that take place annually across the state, varying from PRCA to 4-H and high school-level events. With so many events, it's easy to "cowboy up" and add a South Dakota rodeo to your next trip's itinerary.