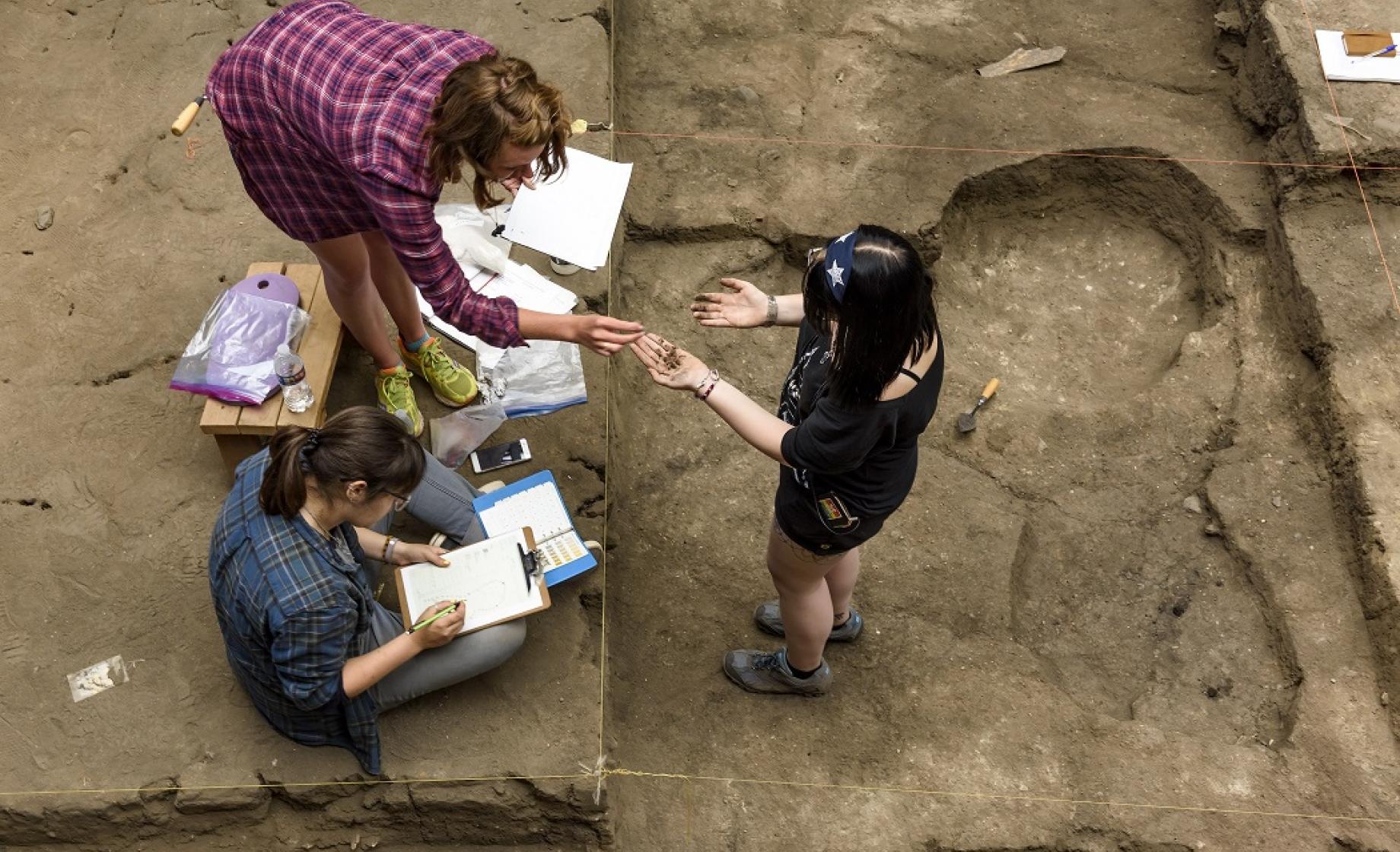 "If I'm shown stuff in a case, there's some enlightenment. But if I find it in place in the ground and remove it systematically, that tells me a lot more." – Dr. Adrien Hannus, chief archaeologist at the Prehistoric Indian Village/director of the Archaeology Dept. at Augustana University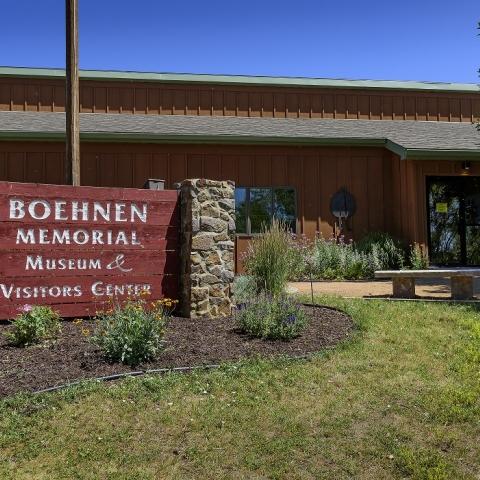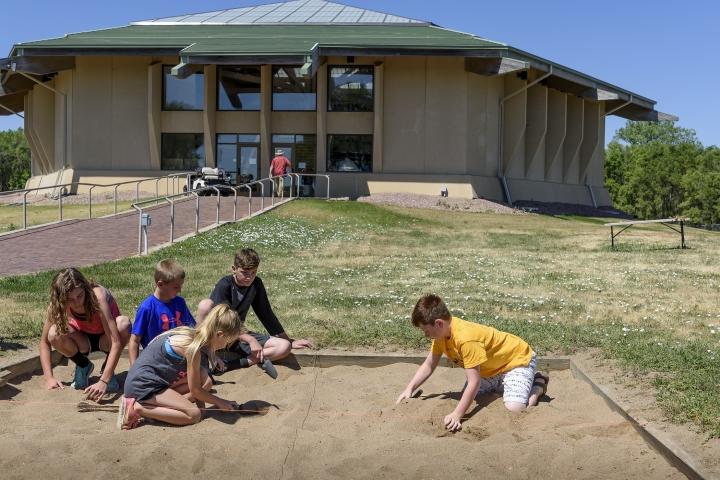 More than 1,000 years ago, a thriving village existed along the shores of what is now Lake Mitchell. Corn brought from Mexico 2,500 years earlier grew near the finger bluff, providing sustenance for the 200 and 500 people that also lived on wild game provided by designated hunters. It was a far cry from today's busy life of buzzing phones and connected…well, everything. And even though the simple and unique culture disappeared centuries ago, a plethora of clues keep their traditions alive at the Prehistoric Indian Village in Mitchell. 
The varied remnants of a long-gone culture continue to fascinate archeologists and visitors alike at the Prehistoric Indian Village. The campus—located on the edge of Mitchell only five minutes away from the World's Only Corn Palace—is the home of the Archeodome Interpretive Center, a giant dome that covers the active dig area. This is where the folks often gather to watch as archaeologists unearth bones, arrowheads, pottery, and other amazing relics. The dig site is the only active archeological site in South Dakota that's open to the public. While visitors aren't allowed to dig for themselves, they can participate in the discovery by helping wash and sort artifacts. Digging doesn't happen every day at the site, but those who visit during the summer or during special events are guaranteed to see excavation in action as well as examine exhibits that feature discoveries straight from the site.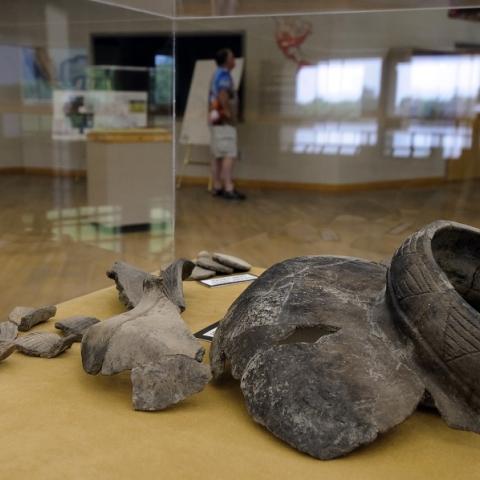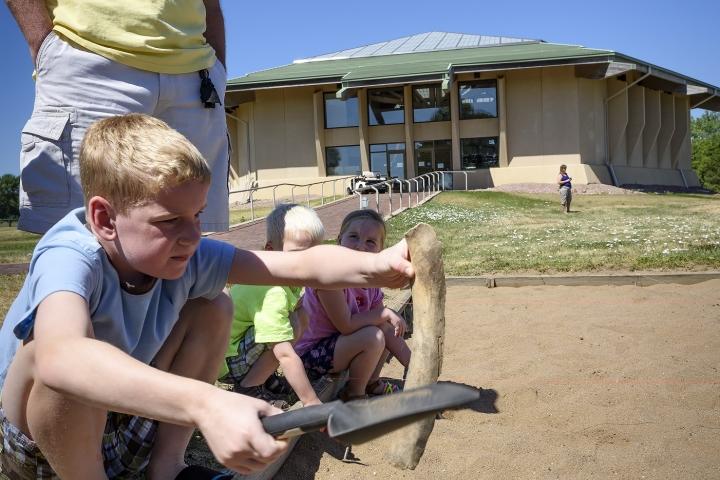 Each summer, a group of students from the University of Exeter in England and Augustana University in South Dakota come to Mitchell to uncover more artifacts from long ago. It's the best time to see digging in action, but archaeology work can happen during other times of the year. Just outside the Archeodome is a Kids Dig area where many parents have watched their little ones transform into happy amateur archaeologists. Children that find a plastic arrowhead can turn it in at the gift shop to receive a real arrowhead!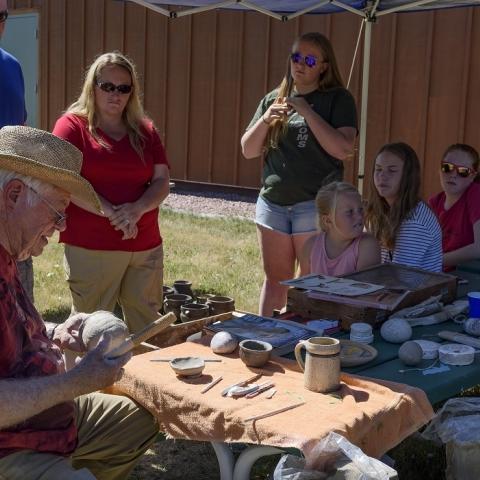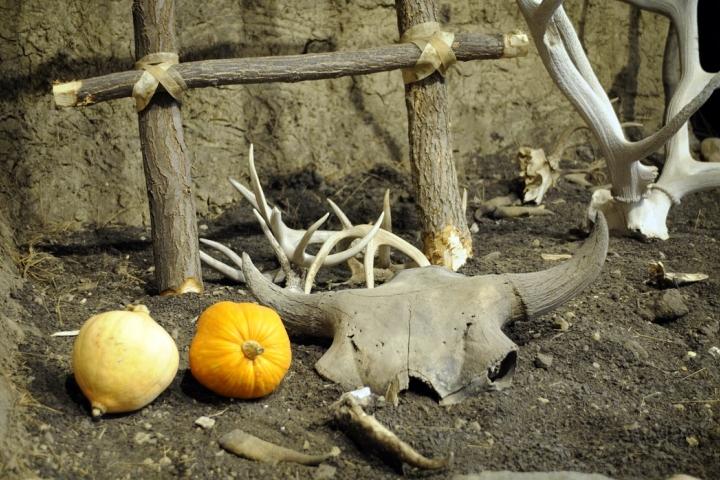 Near the Archeodome, the Boehnen Memorial Museum offers visitors an in-depth look at how the area's former residents lived. The museum contains a full-sized reproduction of an earthen lodge, allowing the curious to enter the type of dwelling—experts estimate there are between 70 and 80 earthen lodges buried at the site—that former residents once called home. The museum also contains a full bison skeleton as well as informative exhibits, an audio/visual technology center, student library, and gift shop. Guided tours are offered throughout the day at no extra cost.
The village's special events offer unique opportunities to those looking to immerse themselves in Native American culture. The Archaeology Awareness Days celebration is the biggest event of the year. Each summer, archaeologists, primitive technologists, and Native American cultural presenters come from across the globe to share their skills and passion. Visitors can watch a flint knapper transform a piece of flint or jasper into a projectile point. You can also learn about (and then play some) ancient Native American games like atlatl (a spear-throwing game) and watch presentations on dancing, drumming, or storytelling.
Visitors can also warm up with some fun during the annual Lakota Games on Ice. Held every year on a Saturday in the last half of January, the event is the only place in the state to learn the winter games of the Lakota. The games are suitable for all ages, admission is free, and all visitors receive hot chocolate and a guided tour of the museum. Don't let the simplicity of the games fool you—they get fun and competitive fast.
The non-profit organization charges $6 for adults, $5 for seniors 60 and over, and $4 for teens 13-16 and students with a valid ID. Kids 12 and under get in free (if they are accompanied by an adult) and well-behaved leashed dogs are welcome. A group rate of $4 for adults and $2 for children is available for groups of 10 or more. Bus tours are $75 per bus, and there is ample parking for busses and RVs.
Release your inner archaeologist! See below for the Prehistoric Indian Village's hours and make your plans to experience this unique, exciting opportunity to see what life was like in South Dakota more than 1,000 years ago.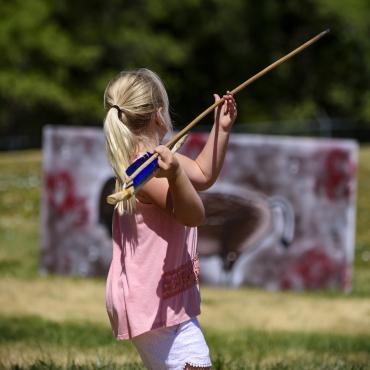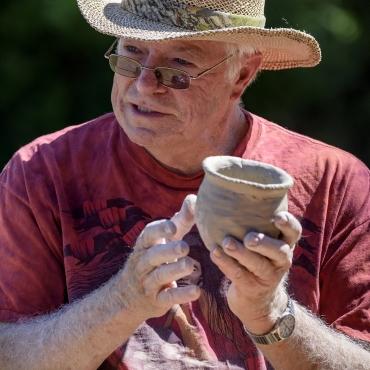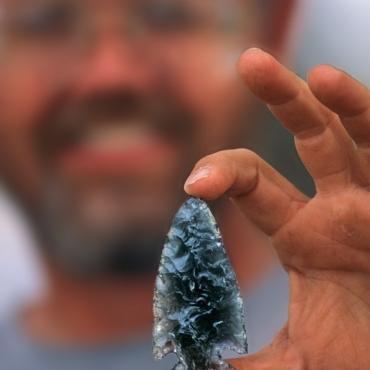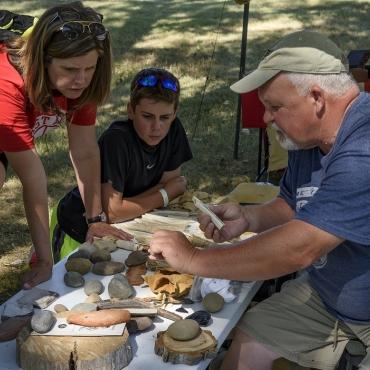 HOURS:
APRIL-MAY/SEPTEMBER-OCTOBER
Monday-Saturday: 9 a.m. to 6 p.m.
Sunday: 10 a.m. to 6 p.m. (May and September only)
MEMORIAL DAY-LABOR DAY
Monday-Saturday: 8 a.m. to 7 p.m
Sunday: 10 a.m. to 6 p.m.
NOVEMBER-MARCH:    Appointments are recommended, weather permitting. Hours may vary for special scheduled events. For more detail, please check the official Facebook page or contact the village at (605) 996-5473 or email [email protected].