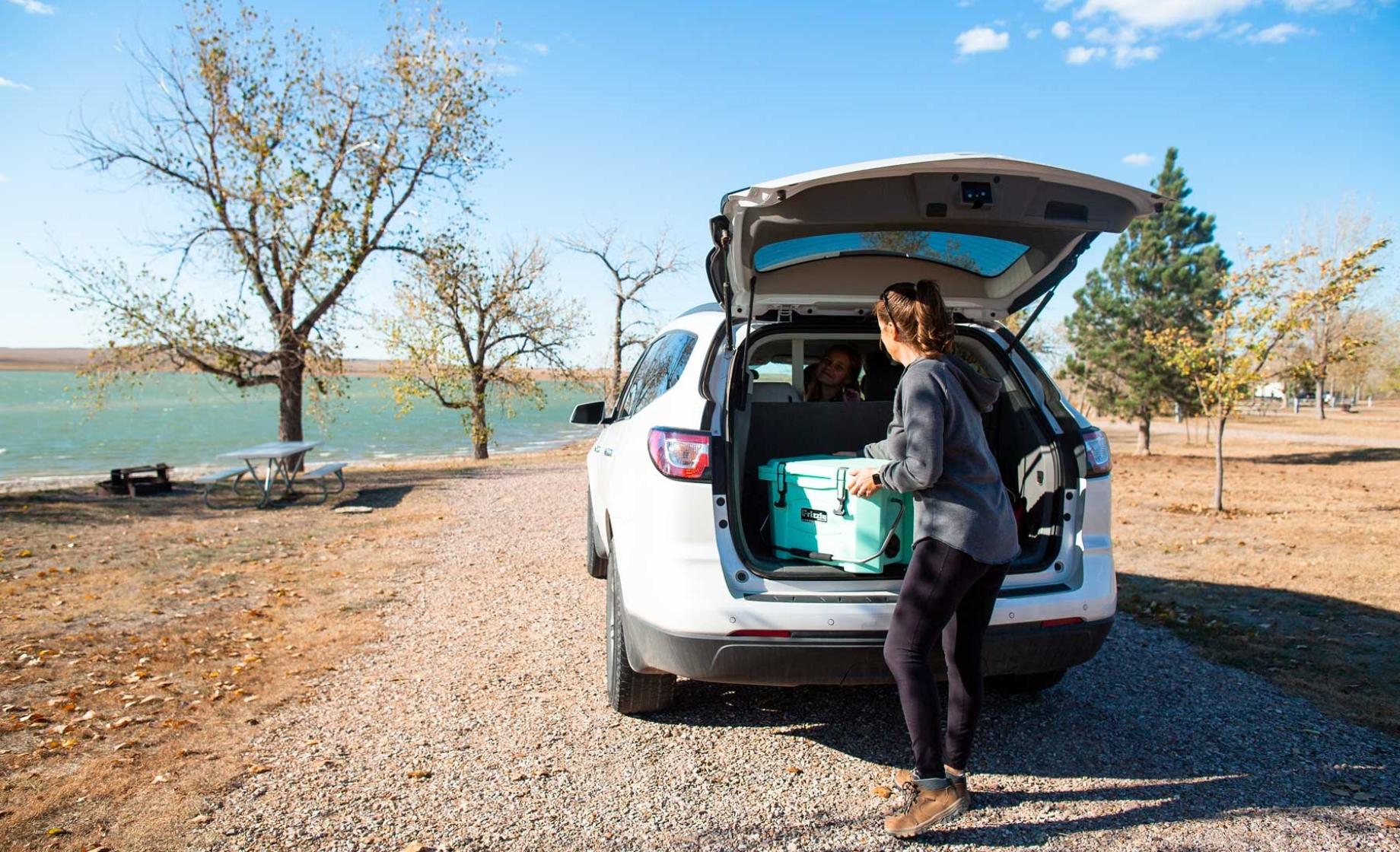 Are you into peaceful getaways that leave you feeling content and rested? I'm about to let you in on a secret location that might be exactly what you're looking for.
Rocky Point Recreation Area is one of South Dakota's biggest hidden gems! 
When most think of western South Dakota, their first thoughts include the beautiful Black Hills. However just north of the hills, only 20 short miles off the interstate, is Rocky Point Recreation Area. It's located directly next to the Belle Fourche Reservoir (pronounced bell FOOSH) and includes amenities such as a campground, dog park, swim beach, archery range and its best-kept secret: incredible year-round fishing!
Driving into the area, you will immediately notice a change in landscape that's vastly different from the Black Hills or Missouri River corridor. You can see for miles when you arrive to the park entrance, with gorgeous views of the reservoir, campground, archery range and beyond! Pull over to the side and take a few photos - it truly is spectacular at this high point!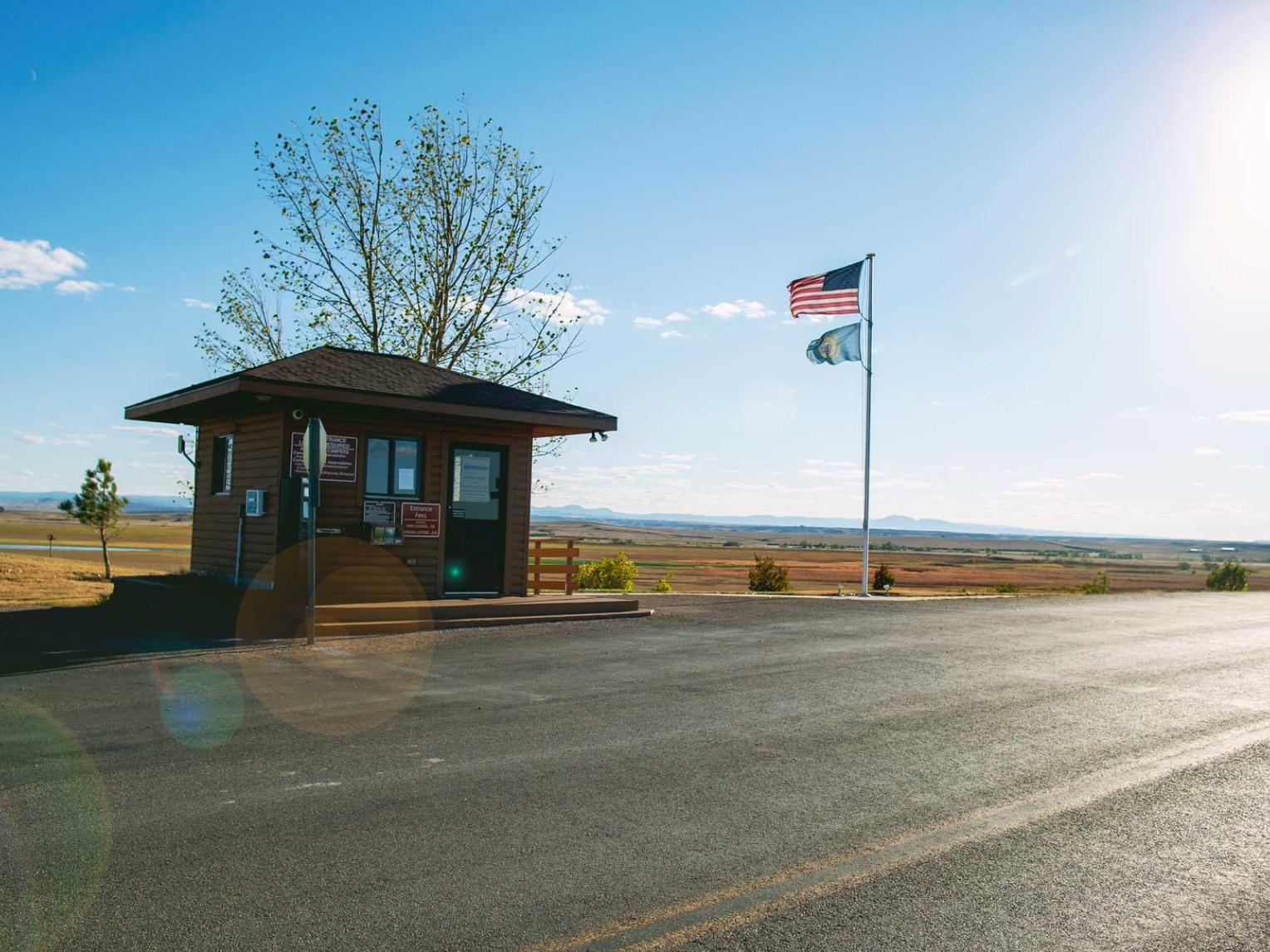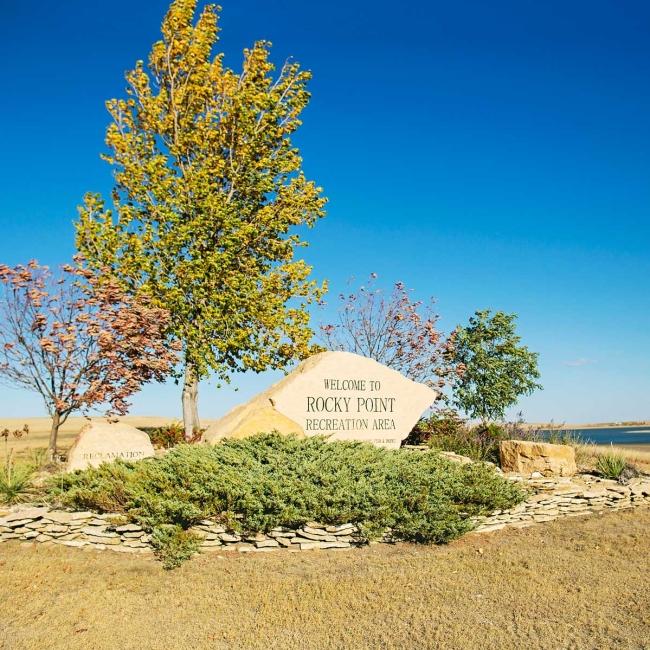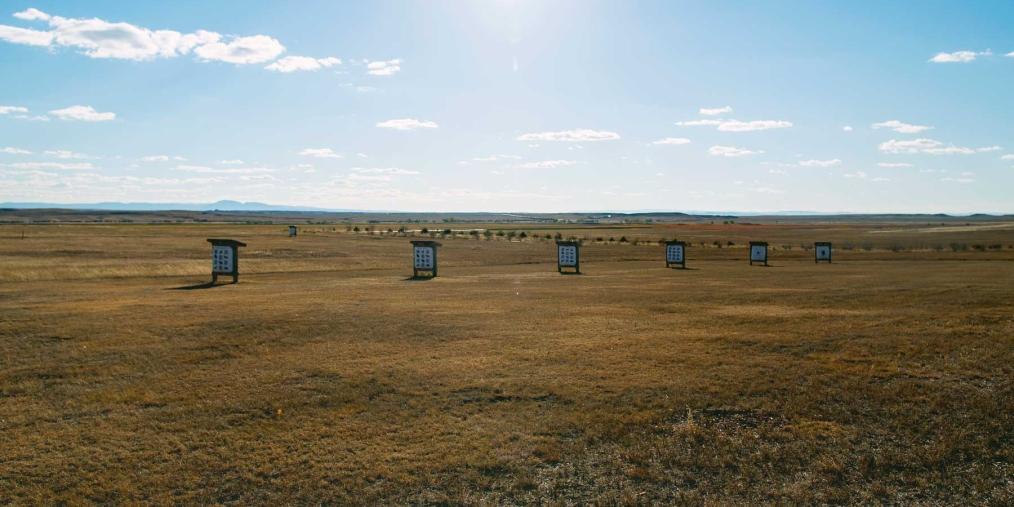 The campground includes both campsites and camping cabins. We absolutely love how large the campsites are and that the majority of them are located right on the water with at least a little bit of shade at each location. The campground also includes a modern playground with equipment that even my tween and teen enjoyed! Be sure to bring your binoculars - there's a herd of antelope that like to frequent the shoreline of the reservoir and may be just steps from your campsite!! Antelope are unique to this part of South Dakota and are such an exotic-looking animals that it always feels like spotting a unicorn when I see them! Forget something while camping? Head 8 miles into Belle Fourche where you'll have access to many shopping options.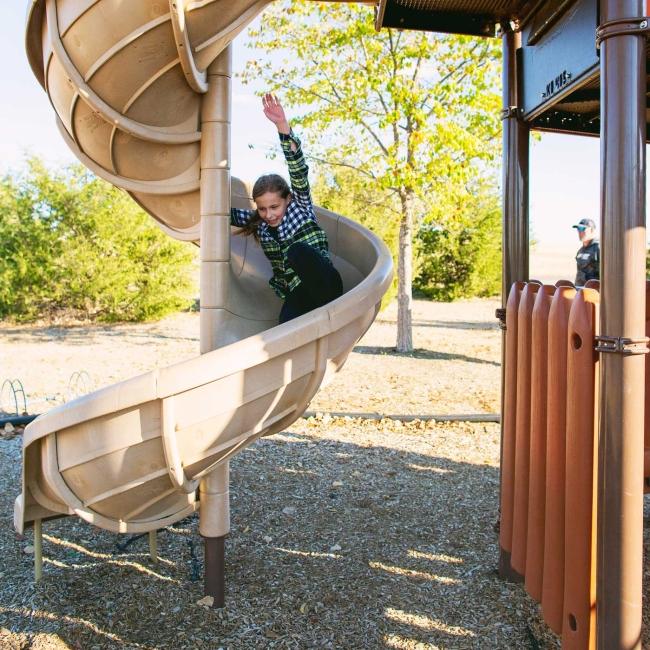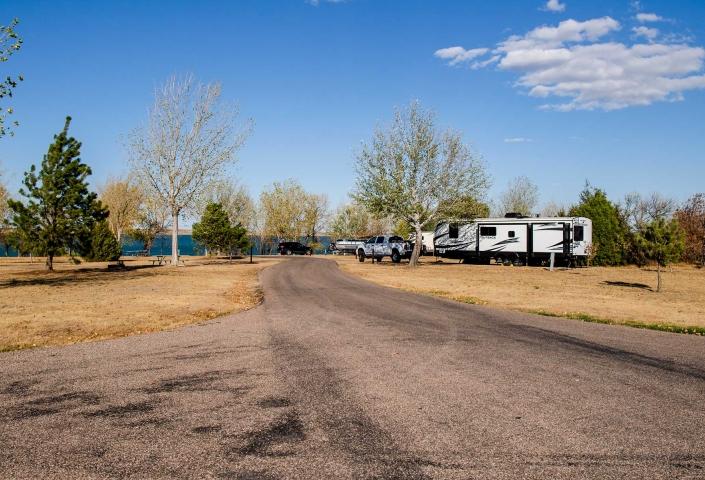 One of the best amenities of this rec area is the Belle Fourche Reservoir. During our visit, this reservoir was at a low level but typically has approximately 8,040 acres of water surface with 58 miles of shoreline That makes it home to some of the best open water and ice fishing! The boat launch has multiple docks to keep things running smoothly, and plenty of parking for everyone to easily find a spot and enjoy their time on the water. When fishing in this reservoir you can catch a variety of species including walleye, catfish, and white bass!
Interesting fact to note: the Belle Fourche Dam is listed on the National Register of Historic Places. At the time of the dam's completion in 1911, it was the largest earthen dam in the world!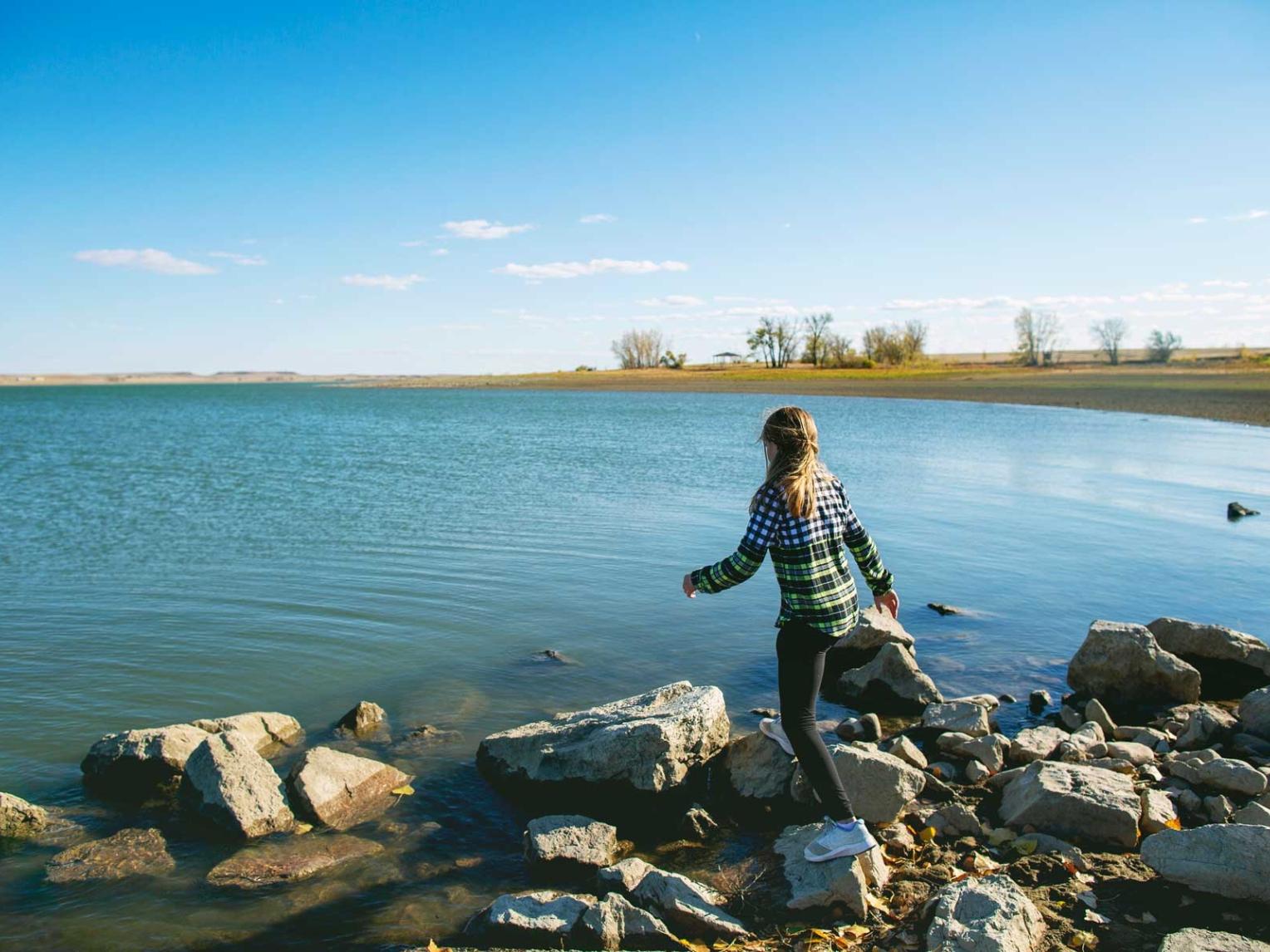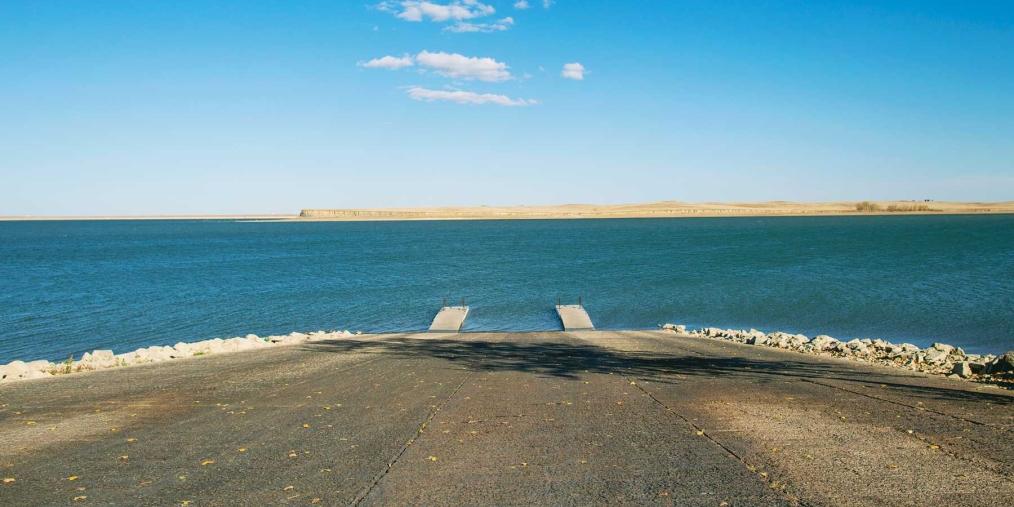 Do you love archery? Be sure to bring your bow and arrows (no broadheads) and head over to the archery range! You'll find a range of varying target distances as well as a walking archery trail that is about 3/4 mile in length with breathtaking views of the lake and landscape!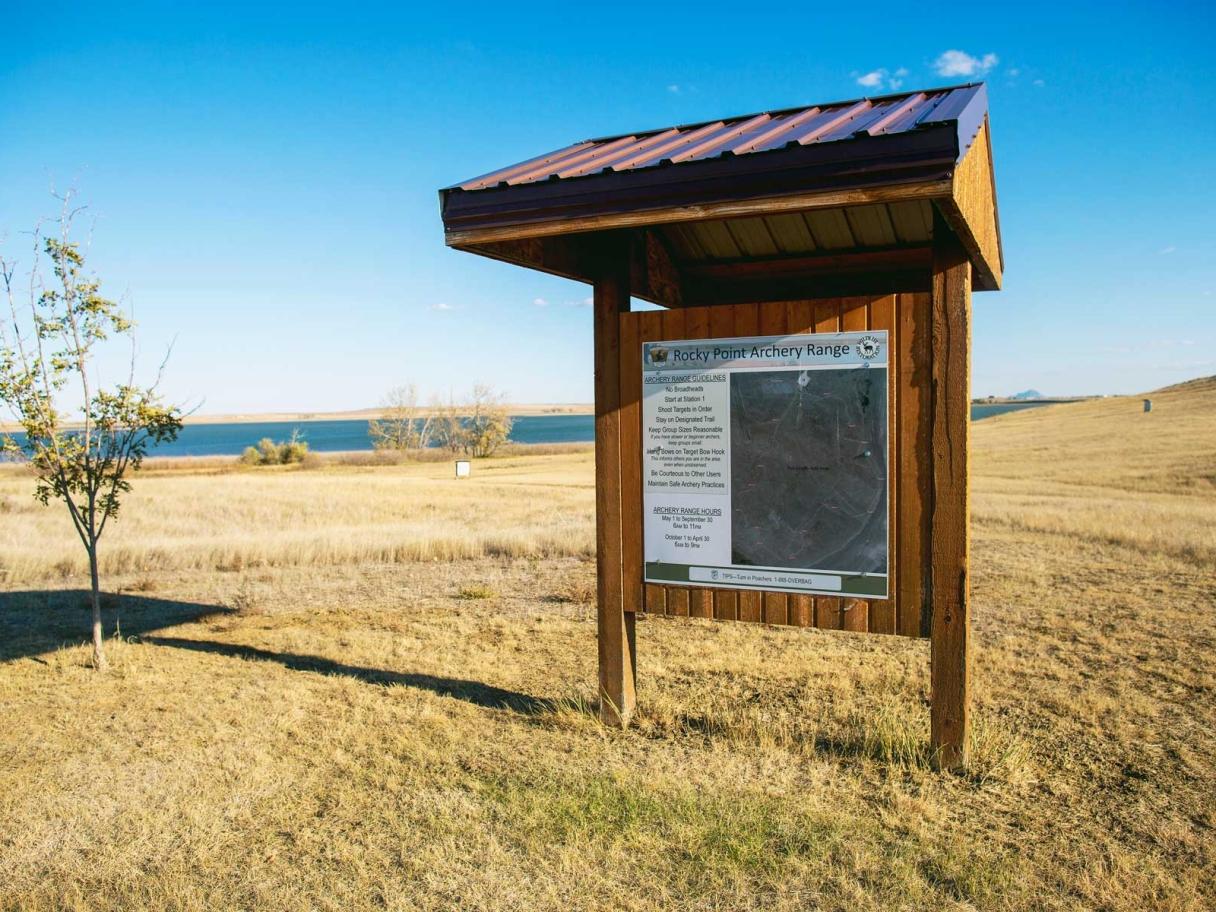 So the next time you are looking to spend meaningful time outside with family and friends, where you never feel the desire to pick up your phone and aimlessly scroll, head to Rocky Point Recreation Area. It's truly a South Dakota sportsman's paradise the whole family will love.
Discover the Black Hills and Badlands Region