Scrap into Sculpture: The Art of John Lopez
This South Dakota sculptor has works displayed across the country, but it's his home state where one can find his creations — as well the artist himself at work.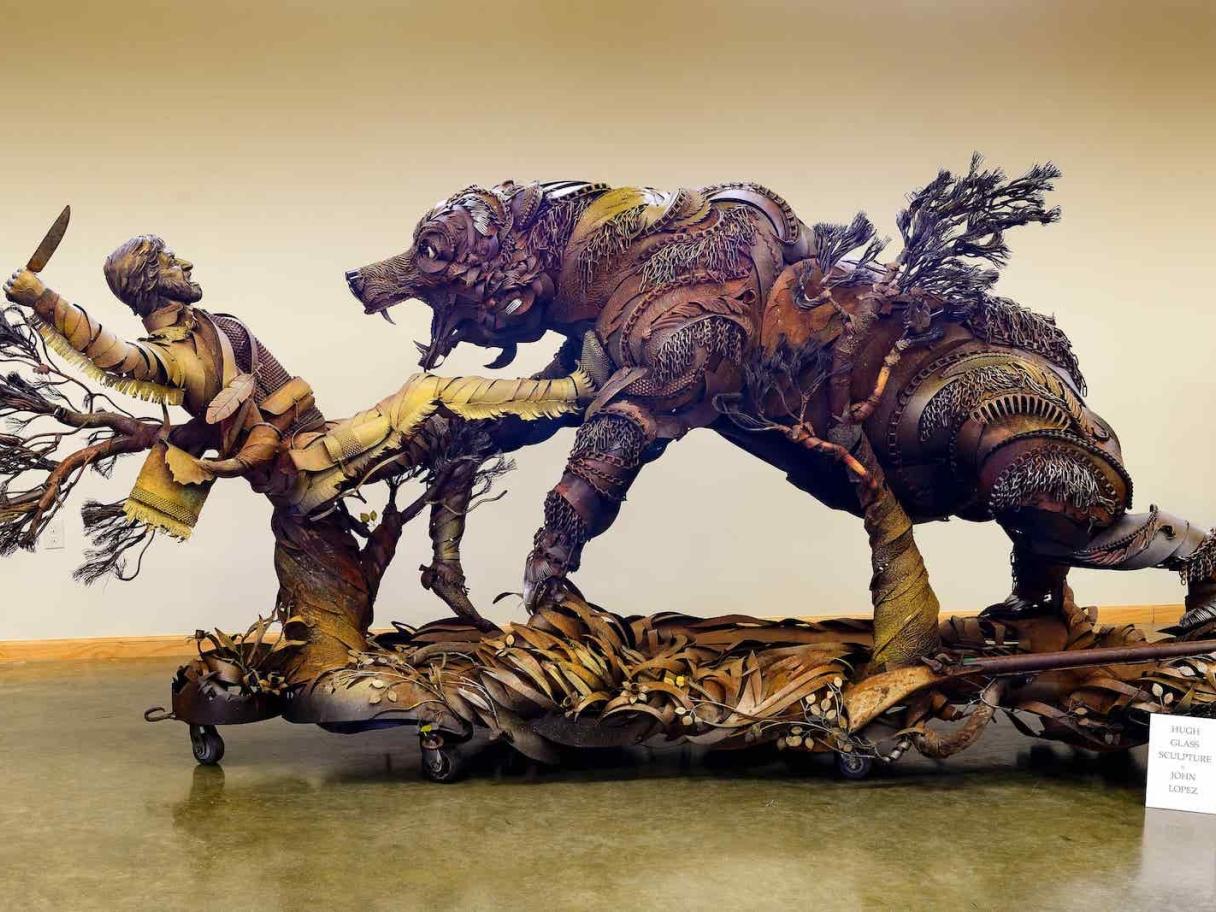 You may not know his name, but anyone that's spent time exploring South Dakota has seen his work.
John Lopez was raised on a ranch outside of Lemmon in western South Dakota. His rural upbringing caused him to develop a keen appreciation for cowboys and the animals of the plains. As he grew, his time seemed to be either spent on a horse or honing the artistic abilities that always seemed to come naturally. After college, he traveled throughout the Midwest, helping to create detailed sculpture. His big break came when he was commissioned to create a life-sized bronze sculpture for Rapid City's City of Presidents. He ended up making 10, but Lopez's artistic growth didn't end there.
The tragic death of his aunt brought him back to rural Lemmon to construct a fence for the family cemetery. Instead of the smooth, lifelike details he'd utilized for the City of Presidents, Lopez created an angel made from scrap metal. The change in medium would become a staple part of his style.
Since then, he's gone on to create scrap metal sculptures that have been displayed as far away as Qatar, and he continues to revisit the smooth brass sculptures where he got his beginning. Fortunately for South Dakota visitors, most of his work can be found across his home state. Keep reading for more on where you can make some of Lopez's amazing creations part of your South Dakota adventure. And, don't forget to order your Vacation Guide to discover even more of what South Dakota has to offer.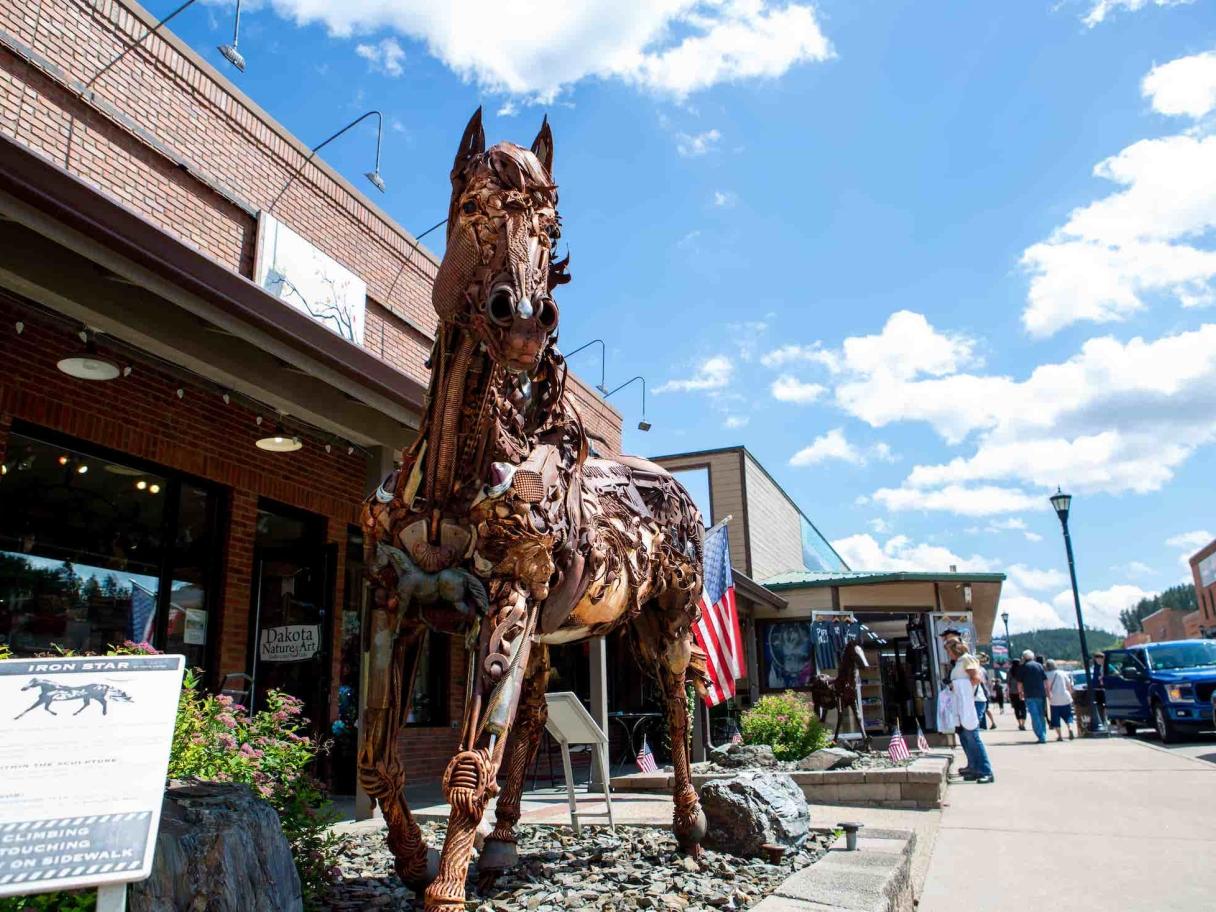 Iron Star
Main Street, Hill City
Made to match the dimensions of Lopez's uncle's horse "Frenchman's Mr. Tough," this sculpture is made of a combination of sheet metal, truck shocks, shovels, chains and more. There are even some hand tools in there, leading friends to joke that they have to keep their good wrenches away from the artist. (He swears his sculptures never include tools that can still be used.)
Bonus: The detail of this piece is so strong that cowboys driving by with horse trailers swear their horses whinny when they pass Iron Star.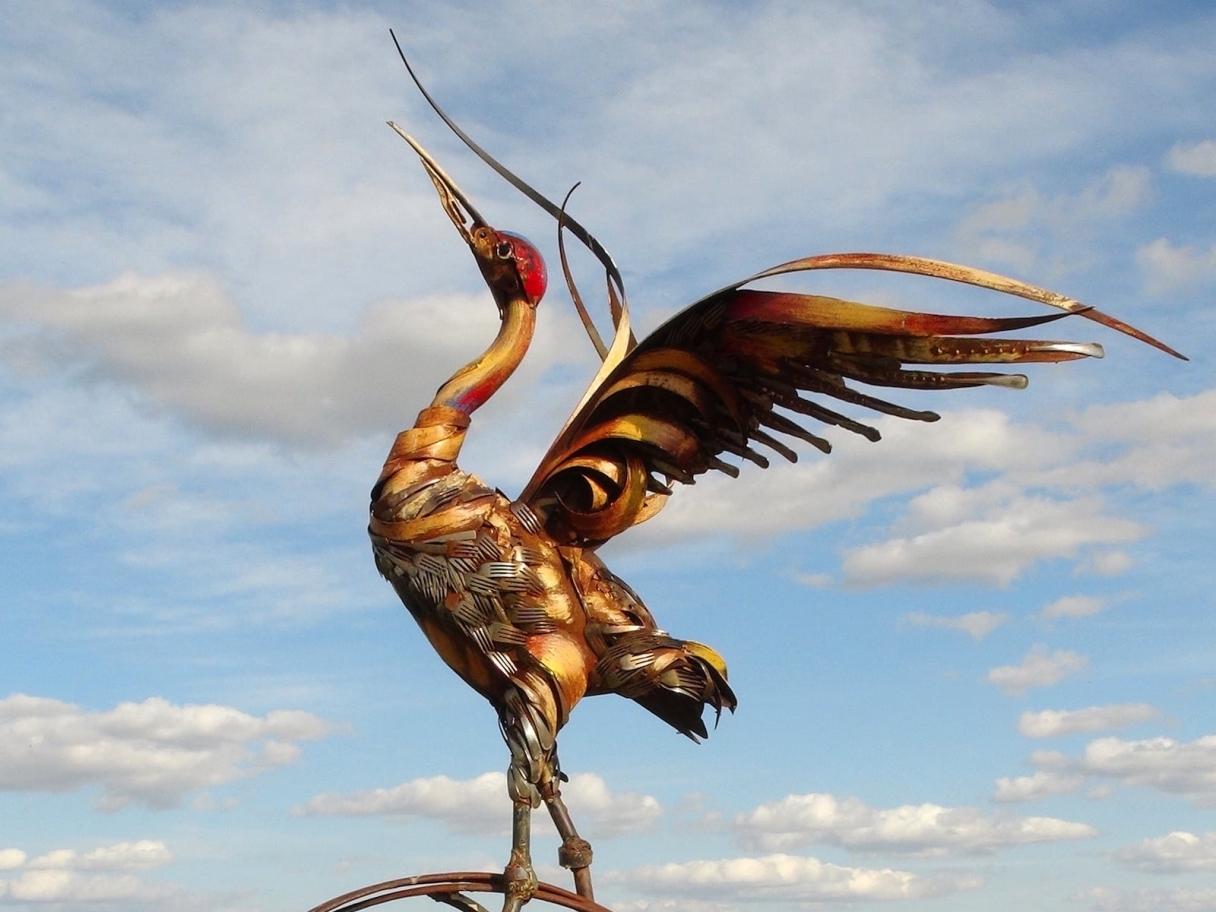 Sand Hill Crane
Rapid City Regional Airport
4550 Terminal Road, Suite 102, Rapid City
Part of the airport's art collection, this 11-foot-high bird sculpture has feathers of forks and a body that includes a car muffler. You don't need to have a flight scheduled to see the "Sand Hill Crane." To make an advance reservation to pass through security, call 605-394-4195, ext. 2.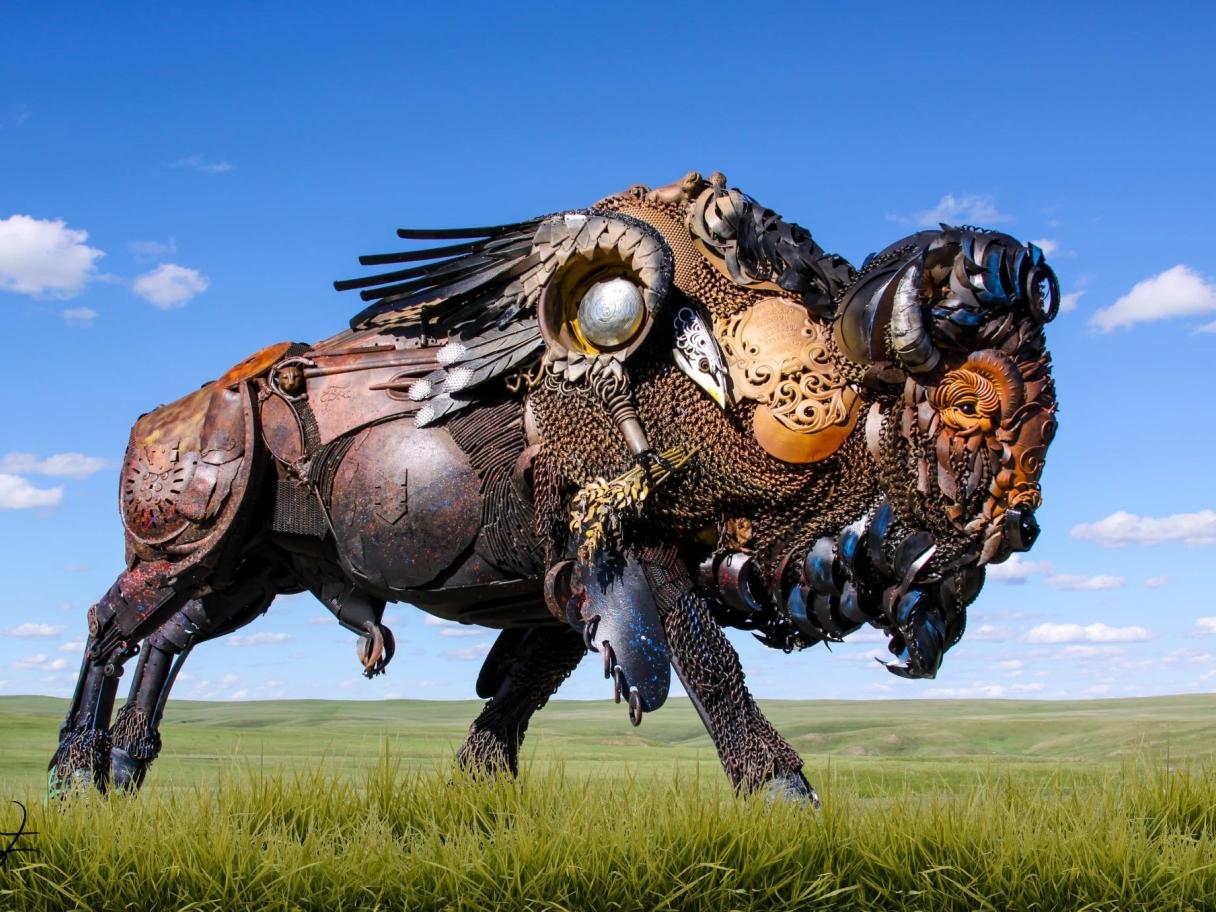 Dakotah
1325 N. Elk Vale Road, Rapid City
This majestic bison includes nearly 24 small bronze sculptures. Look closely to see if you can find Mount Rushmore and a variety of wildlife contained within the sculpture. After, treat yourself to one of the best steaks in the city.  
Pronghorn
Outdoor Campus - West
4130 Adventure Trail, Rapid City
Visitors and residents flock year-round to the Outdoor Campus - West for the hands-on indoor exhibits, 4,600-gallon freshwater aquarium, 1.5 miles of trails, and educational offerings for all ages. Everything's free, including the view of Lopez's "Pronghorn" that greets folks as they walk towards the building. The sculpture is a pronghorn – a type of antelope common in areas of South Dakota – ascending from natural and Lopez-created blades of grass.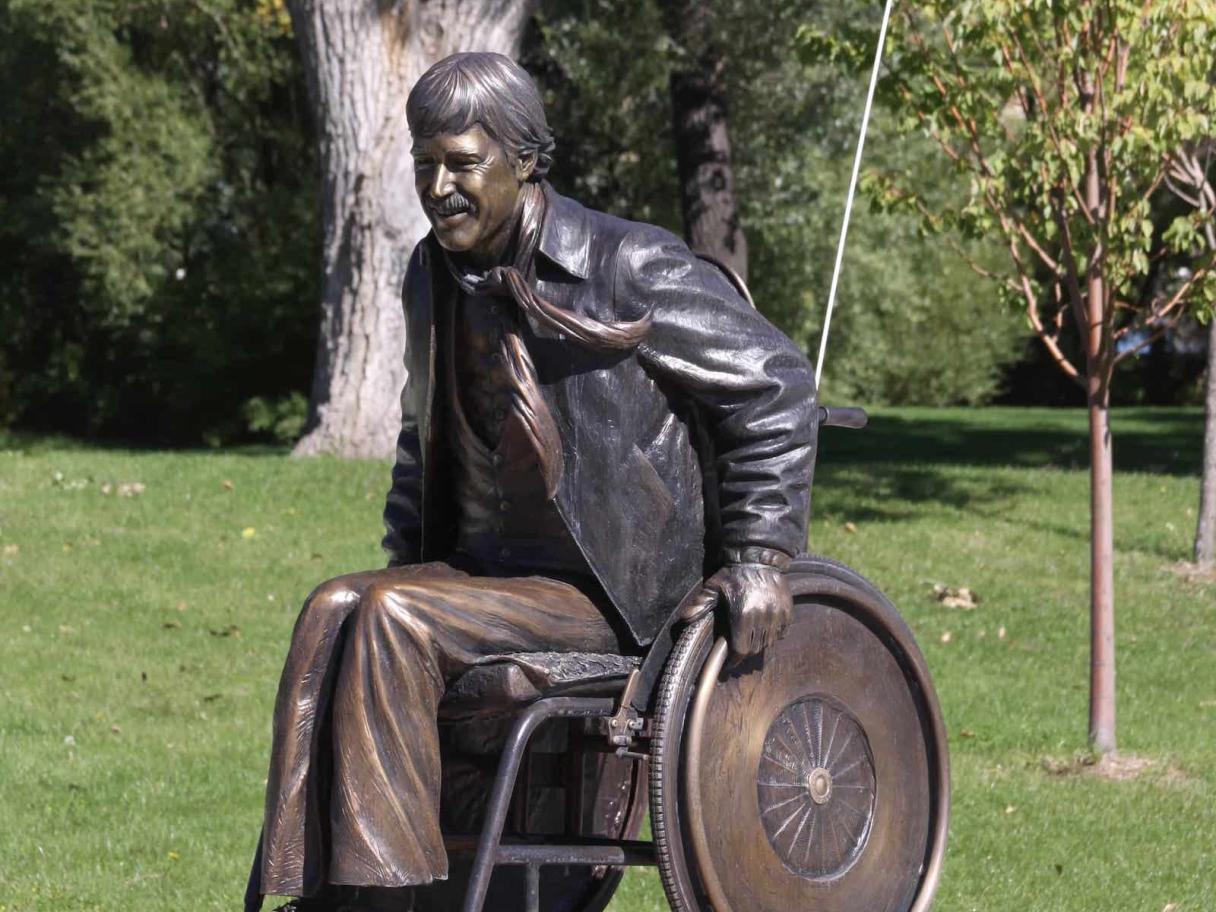 Scotty Backens
Memorial Park
600-684 Omaha St., Rapid City
During the sunny times of the year, children play, people walk their dogs, and birds chirp in Memorial Park, but visitors to the west end can find a testament to strength and adaptability. Scotty Backens suffered from spinocerebellar degeneration, which took him from walking at 19 to a wheelchair for most of his adult life until his death in 2006. He is remembered by those that knew him as "the friendliest guy you would ever meet."  John Lopez captured the look and spirit of Scotty Backens with a bronze statue showing Backens in his flag-adorned wheelchair. Unsurprising to anyone that knew him, the statue of Backens features him in motion – and smiling.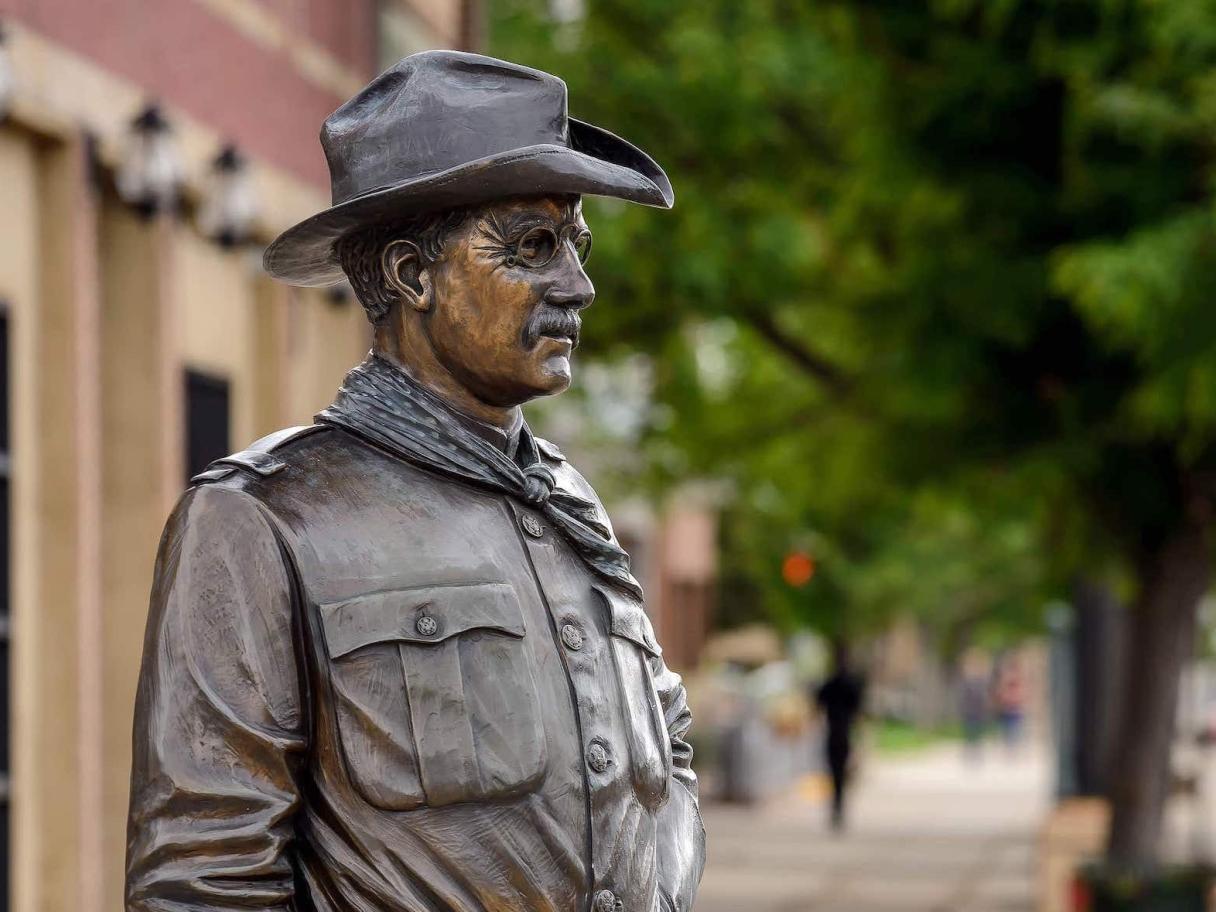 Presidential Statues
Downtown Rapid City
One of the most popular Rapid City activities for visitors & residents alike is getting a pic with your favorite president. That's easily achievable thanks "The City of Presidents," a collection of presidential sculptures placed throughout downtown Rapid City. Lopez has contributed 12 life-size sculptures to the project. You won't find any wrenches or scrap metal in these – just lifelike details that become more stunning as you approach each statue.
Theodore Roosevelt (Corner of 9th and Main St.)
Chester Arthur (Corner of 5th and Main St.)
Calvin Coolidge (Corner of 5th and Main St.)
John Quincy Adams (Corner of 7th and Main St.)
John F. Kennedy (Corner of Mt. Rushmore Rd. and Main St.)
Ulysses S. Grant (Corner of 4th and Main St.)
Benjamin Harrison (4th and Main St.)
William Henry Harrison (Corner of Mt. Rushmore Road and St. Joseph St.)
Warren G. Harding (9th and St. Joseph St.)
Jimmy Carter (Corner of 6th and St. Joseph St.)
James Garfield (Corner of 4th and Main St.)
John Adams (Corner of 6th and Main St.)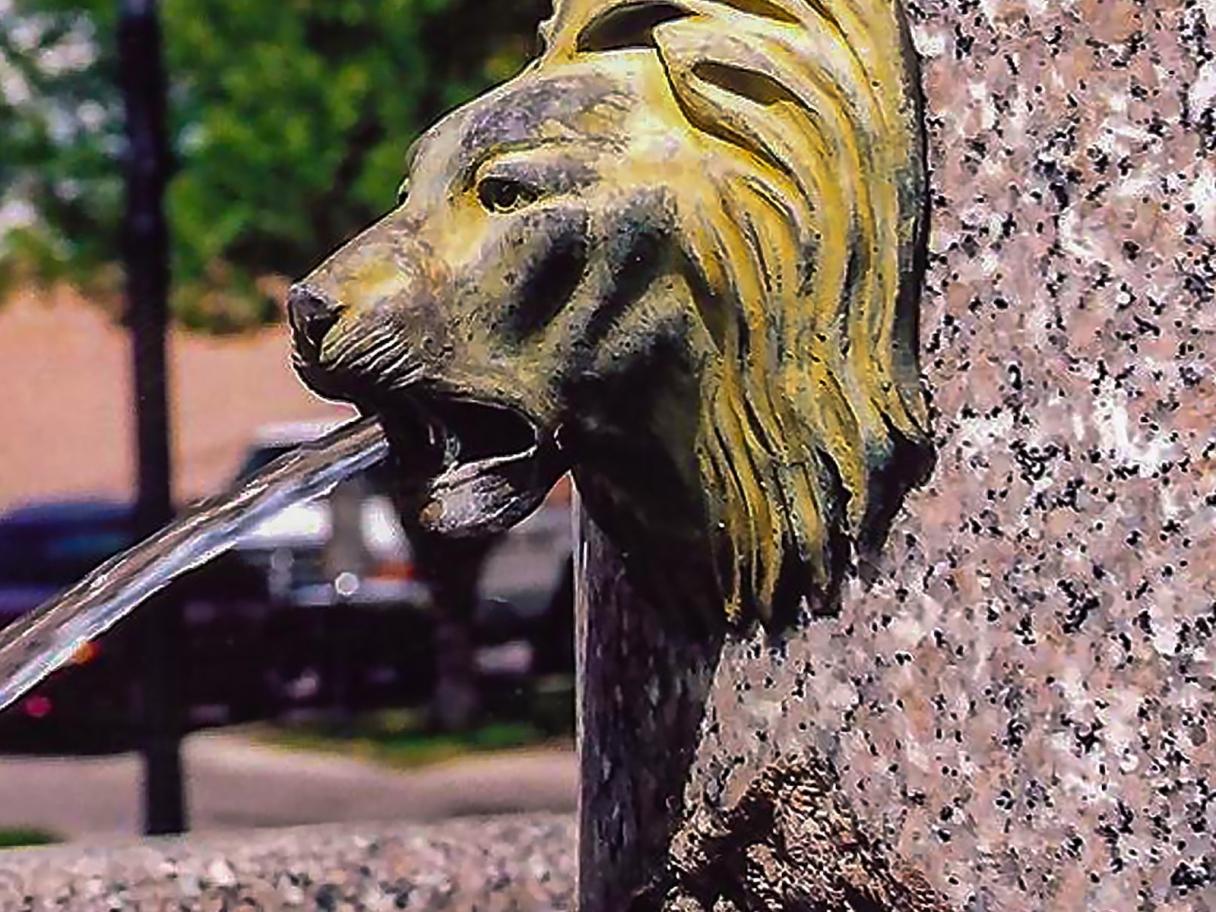 National Humane Alliance Lion Head Fountain
Corner of Main and 7th St., Rapid City
Lopez is never afraid of a challenge, which explains how he undertook the project of sculpting exact bronze copies of lion head fixtures to help restore a historic fountain in Rapid City.
In the early 20th century, a group called The National Humane Alliance donated at least 130 ornate fountains across 44 states. The group's founder, Hermon Lee Ensign, was an animal lover, so the fountains were designed to offer hydration to horses, dogs and cats. Rapid City's fountain ended up moving around the city. The bronze lion heads through which water used to pass disappeared, but an industrious group of folks moved the fountain back downtown. Restoration is complete, thanks to Lopez's recreation of detailed lion heads.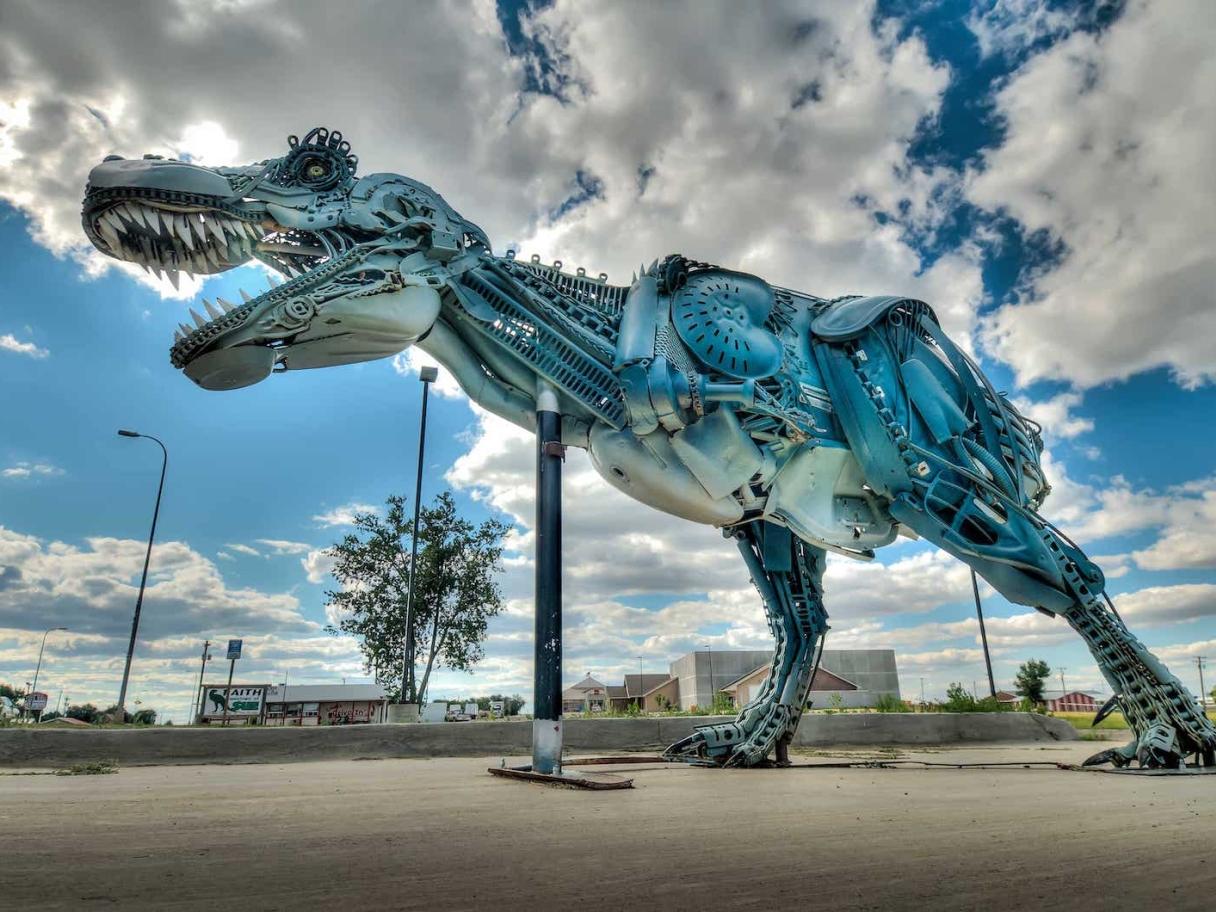 T.rex #1
204 1st St. E, Faith
This small town in western South Dakota is considered dinosaur country — and not just because Lopez's scrap metal T.rex greets people to Faith. In 1990 in a field 15 miles northwest of town, fossil hunter Sue Hendrickson found one of the most complete and best-preserved Tyrannosaurus rex skeletons in the world. The fossil was named "Sue" after Hendrickson, and a 10-year-long custody battle for the remains ended with the skeleton being purchased by Chicago's Field Museum of Natural History. Faith still calls itself the "T.rex Capital of the World," celebrating the discovery with Lopez's blue scrap-metal dinosaur made to match the size of Sue.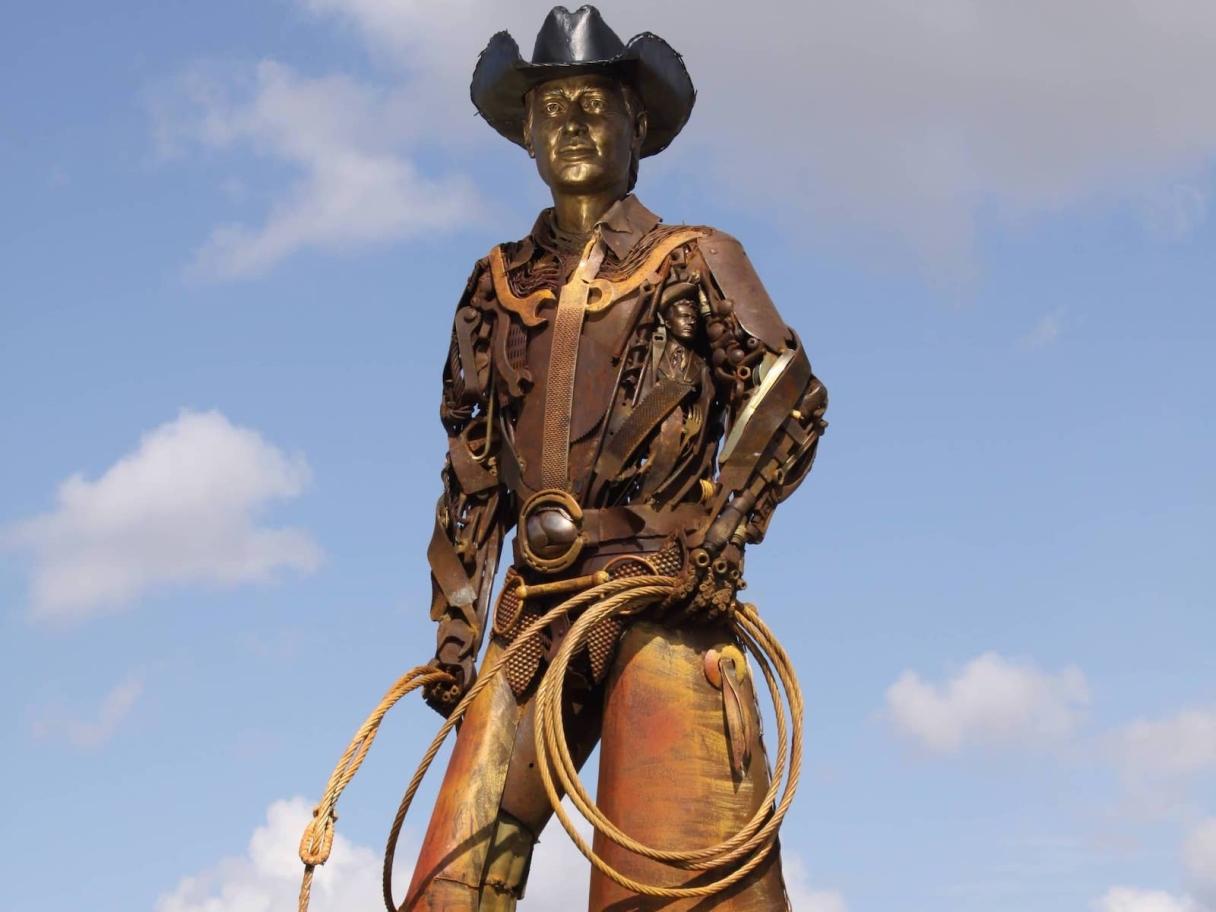 Iron Man
Main Ave. and Hwy 212, Faith
Not far away is "Iron Man," a 6-foot-tall cowboy found along Highway 212. Fun fact: Just like the rest of the sculpture, the face was originally made from scrap metal, but feedback from locals led Lopez to cut out the scrap-iron face and replace it with a bronze one.
Triceratops Cowboy
Grand River Museum
114 10th Street West, Lemmon
Perhaps the most delightful creation to spring from Lopez's mind (so far), this scrap-metal wonder features a friendly buckaroo riding a triceratops in front of the Grand River Museum. The cowboy's raised arm makes him and his Cretaceous steed a unique welcoming committee to those cruising Highway 12.
The museum itself contains a Lopez creation that honors one of the area's most famous historical battles: the fight between Hugh Glass and a bear that actually happened outside of Lemmon. Glass' story – he was left for dead after the battle and spent two months crawling 200 miles to Fort Kiowa – was inspiration for the hit film The Revenant, but to see the battle depicted in a half-ton scrap metal sculpture is an experience in itself. Fans of the story or film can also check out the actual site of the battle at the Hugh Glass Recreation Area (Pasture 8 Road, Shadehill, SD).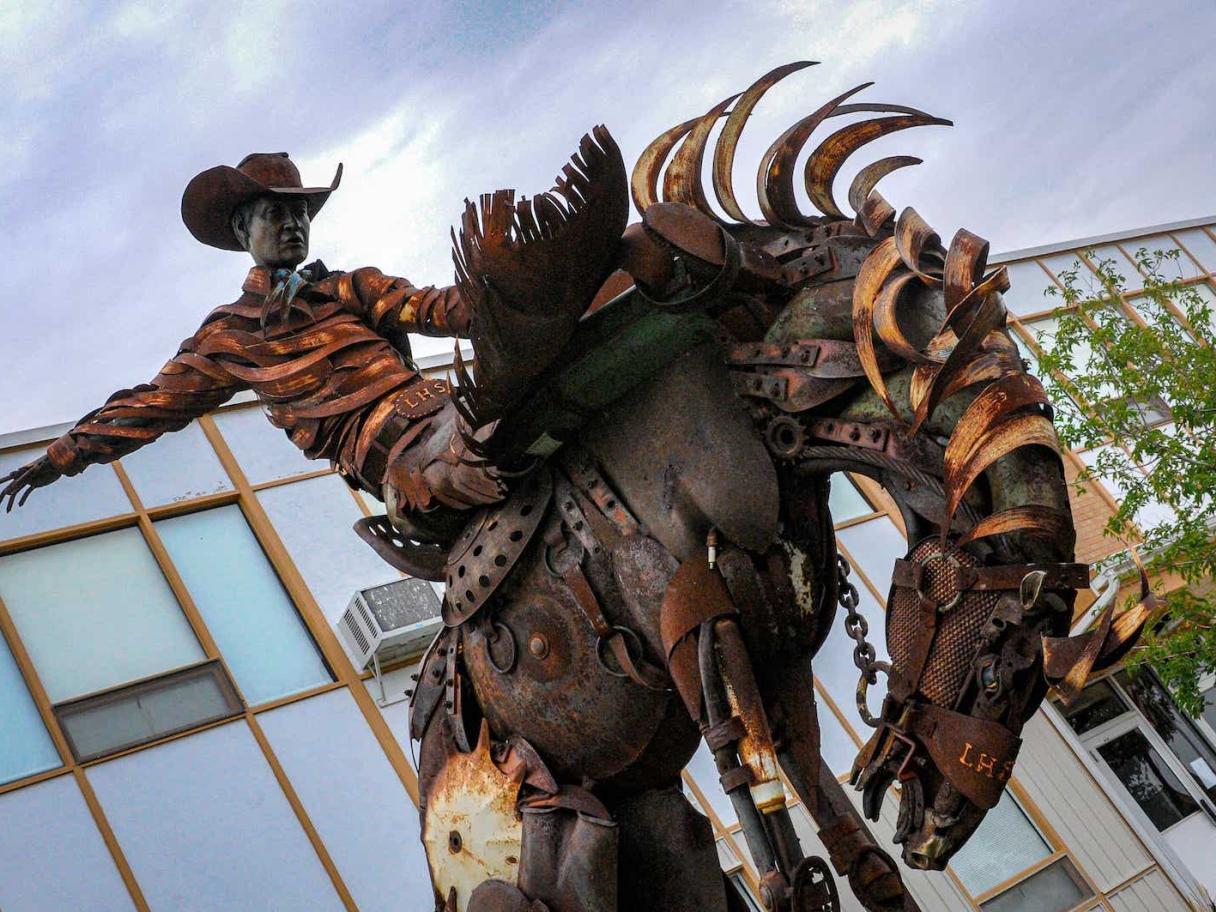 Lemmon Cowboys
209 3rd St. West, Lemmon
Some high schools have mascots, but Lemmon goes a step further with Lopez's statue. You can feel the motion as you take in this cowboy riding a bucking bronco right in front of the Lemmon High School.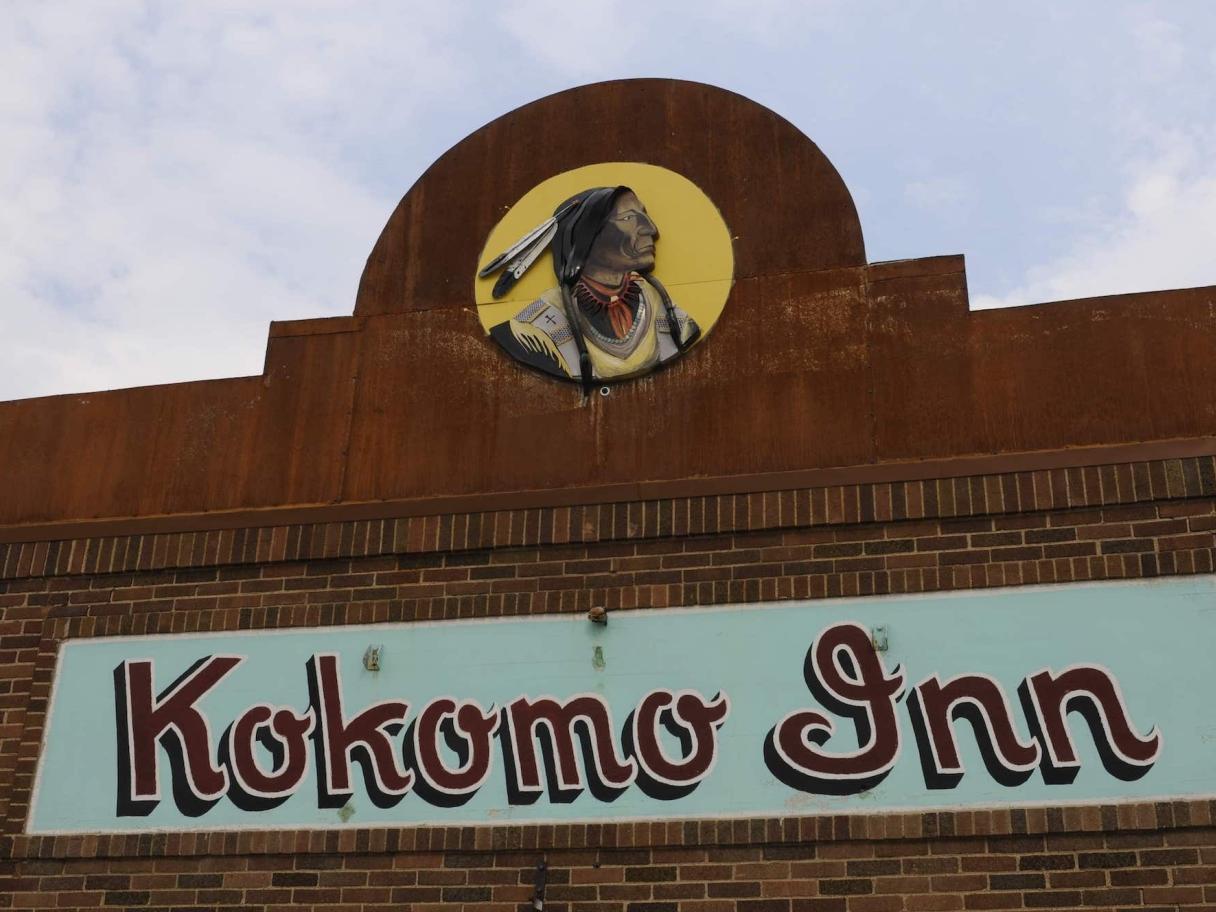 Kokomo Gallery
304 Main Ave., Lemmon
Sometimes, it's best to start exploration where the magic happens. For John Lopez, that's the small town of Lemmon. Lopez grew up in the area and moved away for a time before returning to set up a permanent studio and artistic headquarters downtown. Pulling up to his gallery, you might be confused to see a large sign reading "Kokomo Inn." Don't be confused. Lopez renovated the former home of the small town's legendary bar — a "famous little sty here in Lemmon that everybody knew about," says Lopez — but kept the sign to honor the history. (He also said that local townspeople gently threatened him to keep the sign up.) Inside the Kokomo Gallery, you can explore a rotating collection of Lopez's work from May 1st to Oct. 1st Monday through Saturday from 10 a.m. to 3 p.m. You can also email [email protected] for a reservation almost anytime.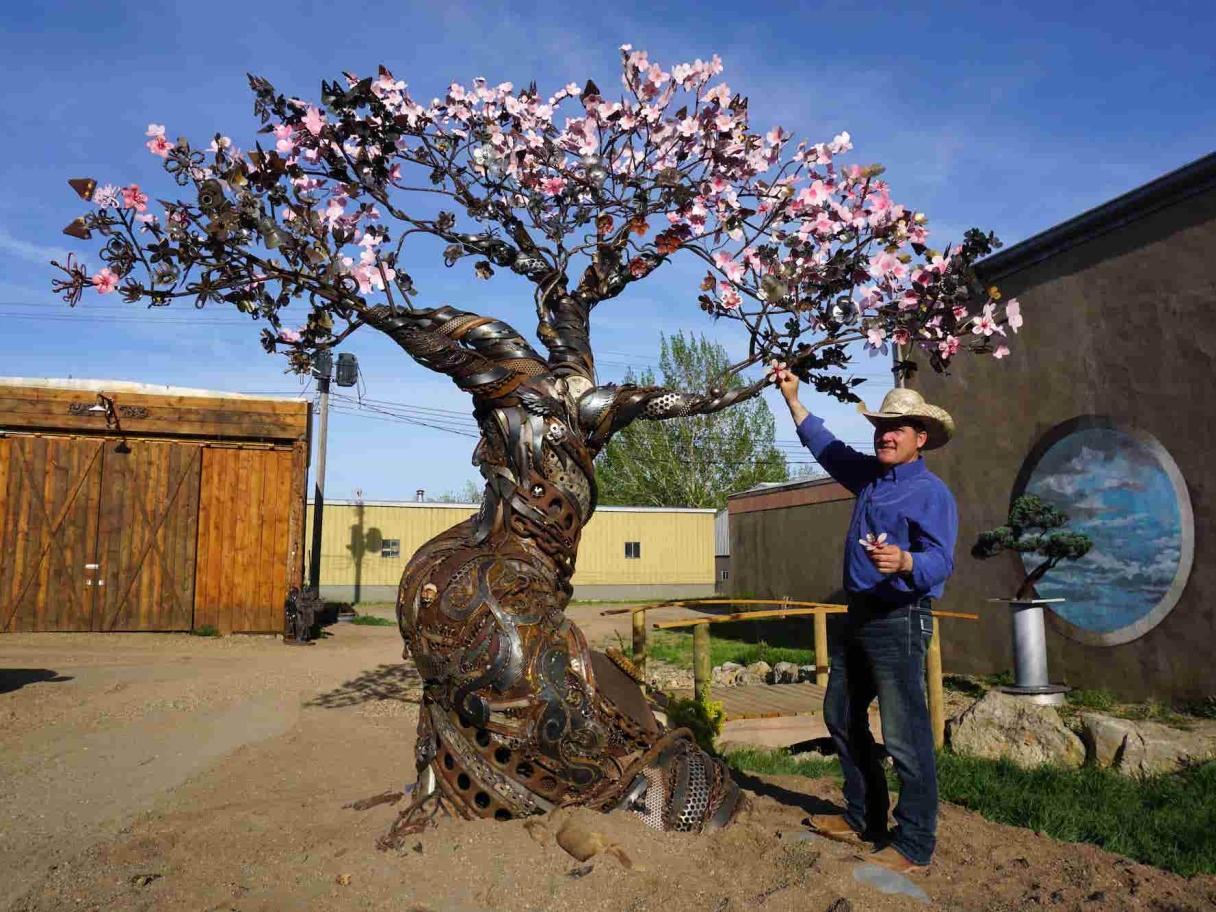 Tree of Life
Boss Cowman Square
Main St. & 3rd St., Lemmon
Right beside the gallery is Boss Cowman Square. After Lopez returned home to Lemmon, the city asked him to sculpt a statue of its founder, G.E. "Ed" Lemmon. Lopez went all in, buying the empty lot and naming it Boss Cowman Square in honor of the legendary Ed Lemmon. The monument – featuring Lemmon on his trusty steed – looks out over the square and, seemingly, the land itself.
The square also features a mural that covers an entire side of the Kokomo Gallery. But that's not Lopez's work. Dogun Popoola found Lopez's work on Pinterest, contacted the artist, and ended up coming for a long visit to train under Lopez. Popoola returned the next year with fellow artist Jonathan Imafidor and created the hand-painted depiction of cowboys driving cattle across the open prairie.
One of the most recent and interesting pieces is the "Tree of Life." Lopez made the tree and branches but put out a call on social media asking artists to send in their blossoms. That resulted in contributions from across the globe – including Nigeria, Australia, and Costa Rica – as well as artists located right in Lemmon. Bonus: There are hidden animals in the tree's trunk, so keep your eyes open for a man's face as well as an elephant, fish, whale, octopus, and snake.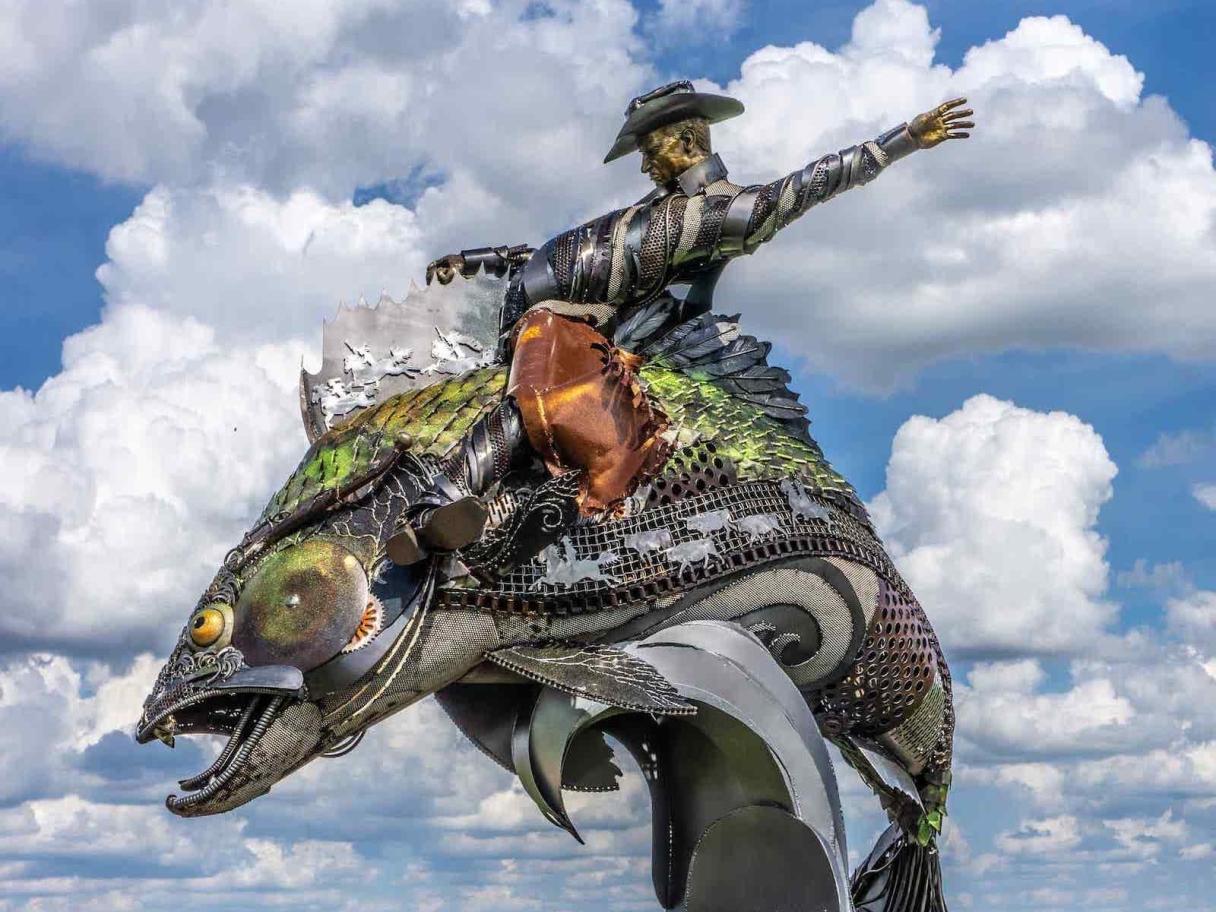 Walleye Up
Park Blvd, Mobridge
How do you celebrate an area's cowboy history and its love of fishing? If you're John Lopez, you make a 15-foot sculpture of a cowboy riding a walleye. Yep. It's just as much fun as it sounds!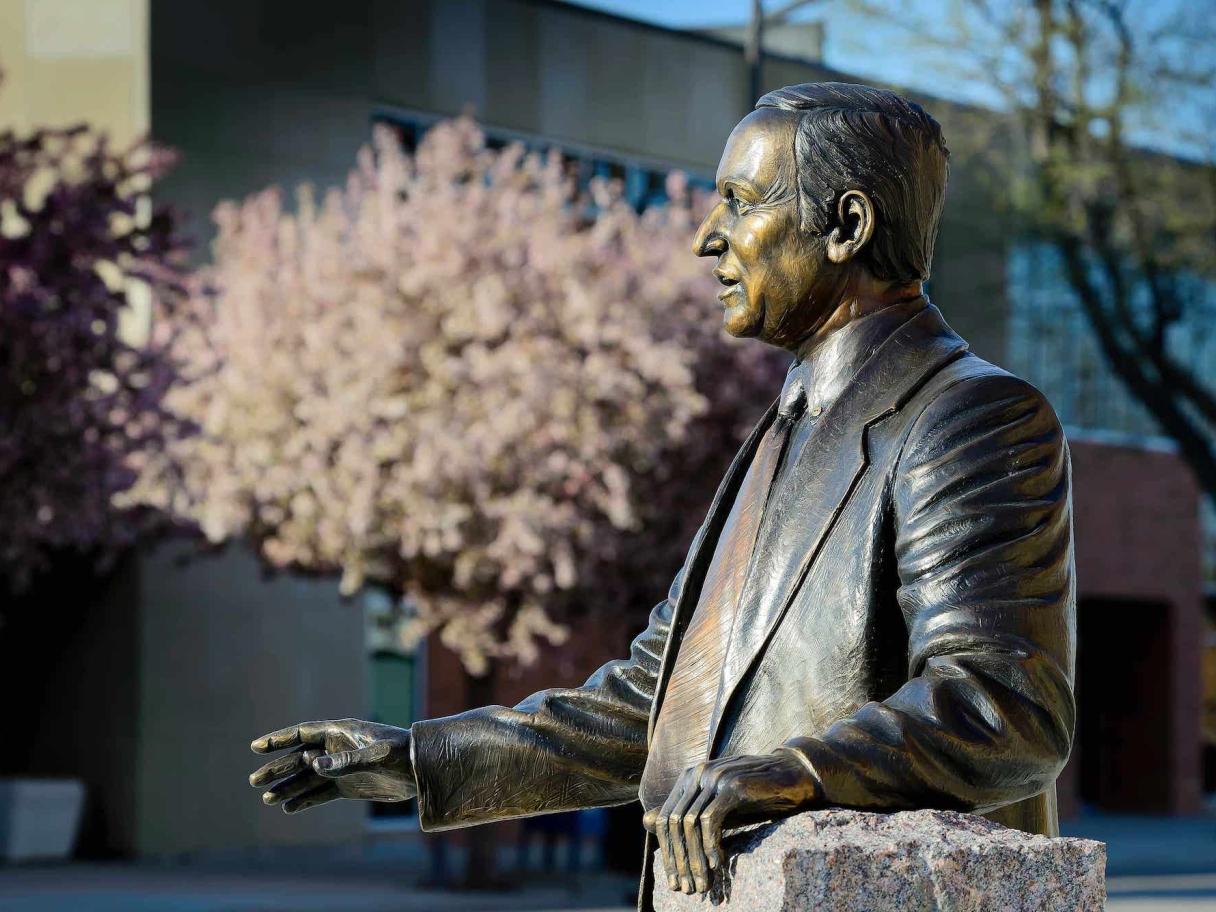 South Dakota Governors
Pierre, SD
South Dakota's state capital is home to The Trail of Governors, a collection of gubernatorial statues placed throughout the community. Unsurprisingly, Lopez has contributed to this collection, using his talents to create the following sculptures:
Arthur C. Mellette (104 E. Capitol Ave.)
Harvey Wollman (Corner of Pierre St. and Dakota Ave.)
Tom Berry (Corner of Dakota Ave. and Pierre St.)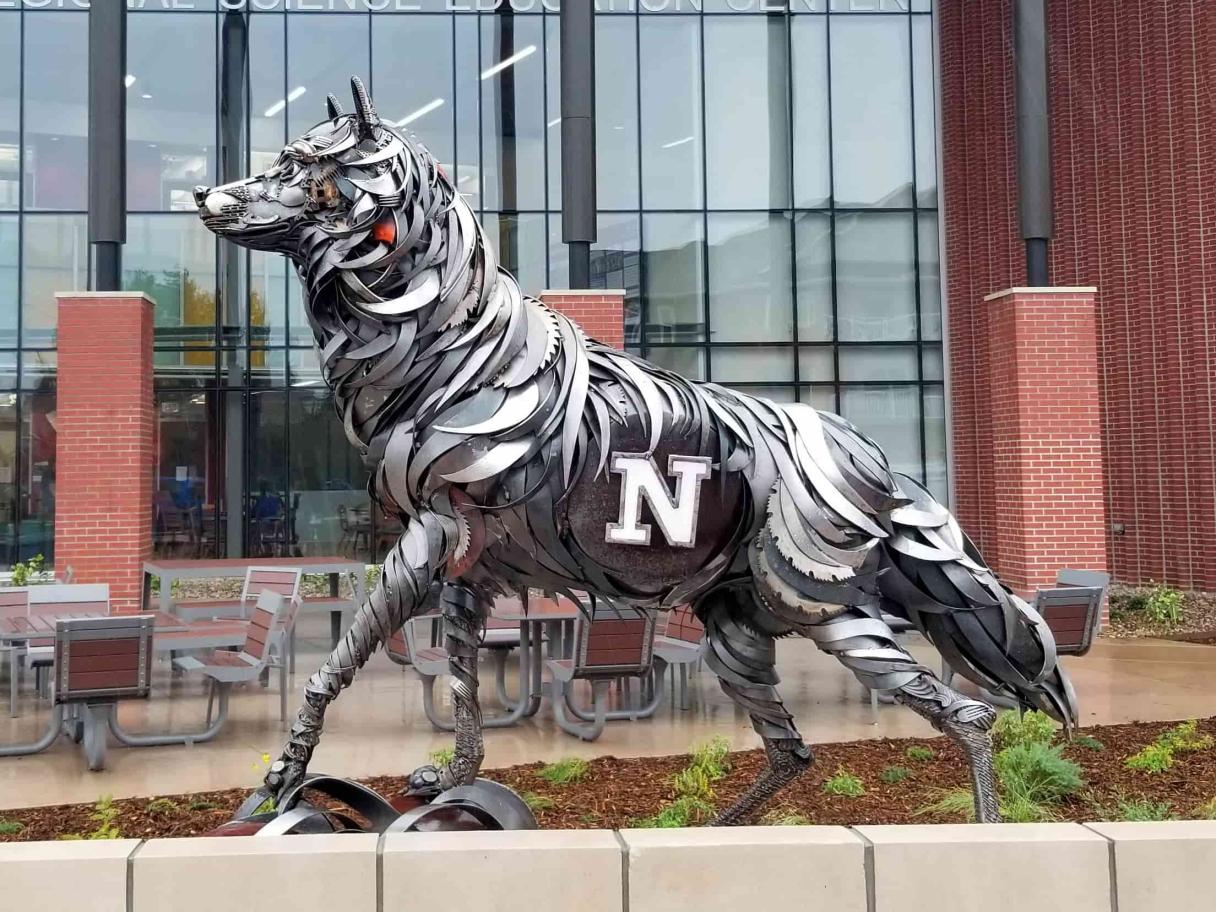 The Wolf
Harvey C. Jewett IV Regional Science Education Center
Corner of S State St. and 12th Ave. SE, Aberdeen
Almost 30 years after he graduated from Northern State University, Lopez was able to see one of his works installed on campus. Representing the NSU Wolves, this statue uses a variety of curved scrap metal to create an inspiration for students, faculty, and artistic admirers. "My inspiration was the wolf itself – the strength and power they possess," said Lopez.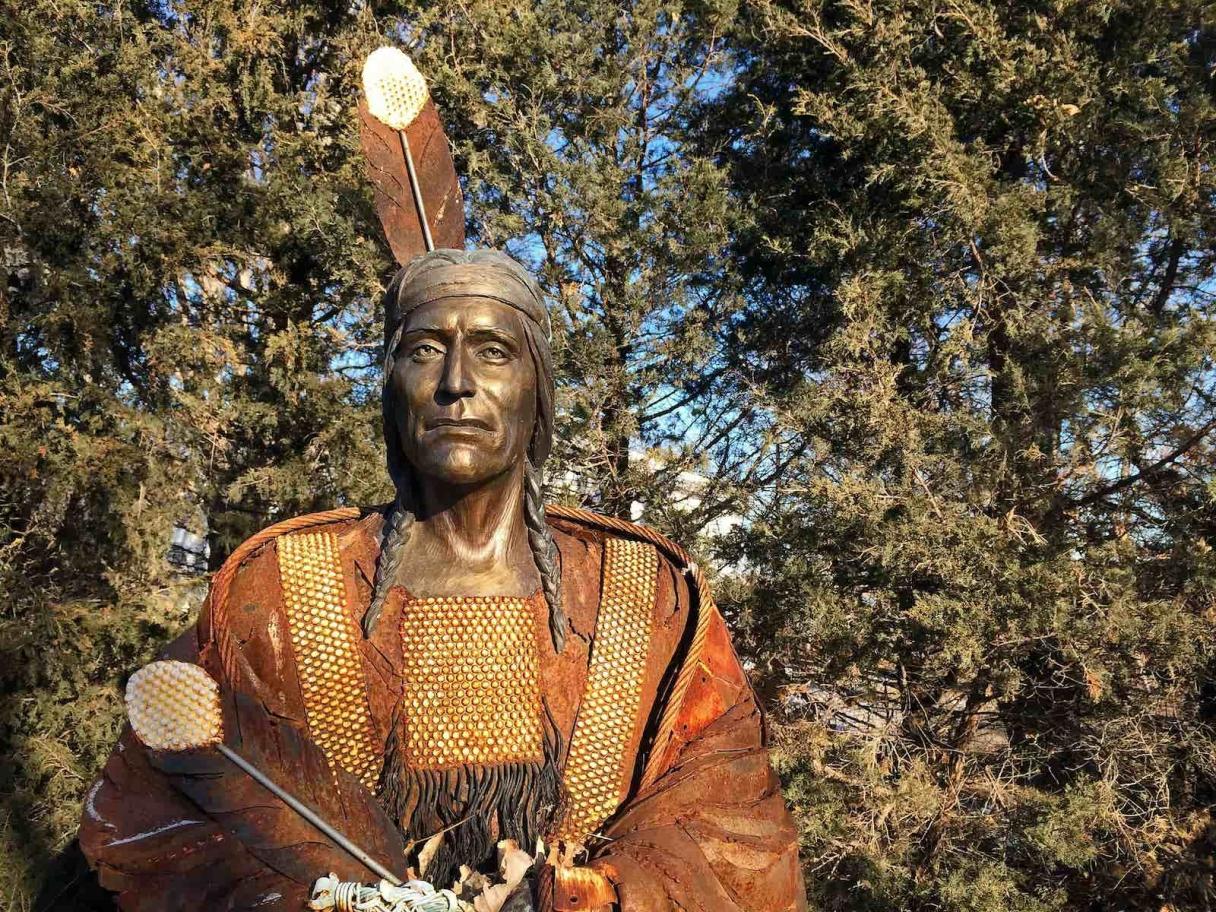 Red Iron
Granary Rural Cultural Center
40161 128th St., Groton
Take a gravel road to the Granary and you'll be rewarded with a cultural experience complete with a museum and outdoor sculpture collection that includes Lopez's detailed – no scrap metal here – depiction of Chief Red Iron. It's just part of a secluded and magical experience at the Granary Rural Cultural Center. The center is open seasonally, but you can see "Red Iron" and other outdoor sculptures anytime.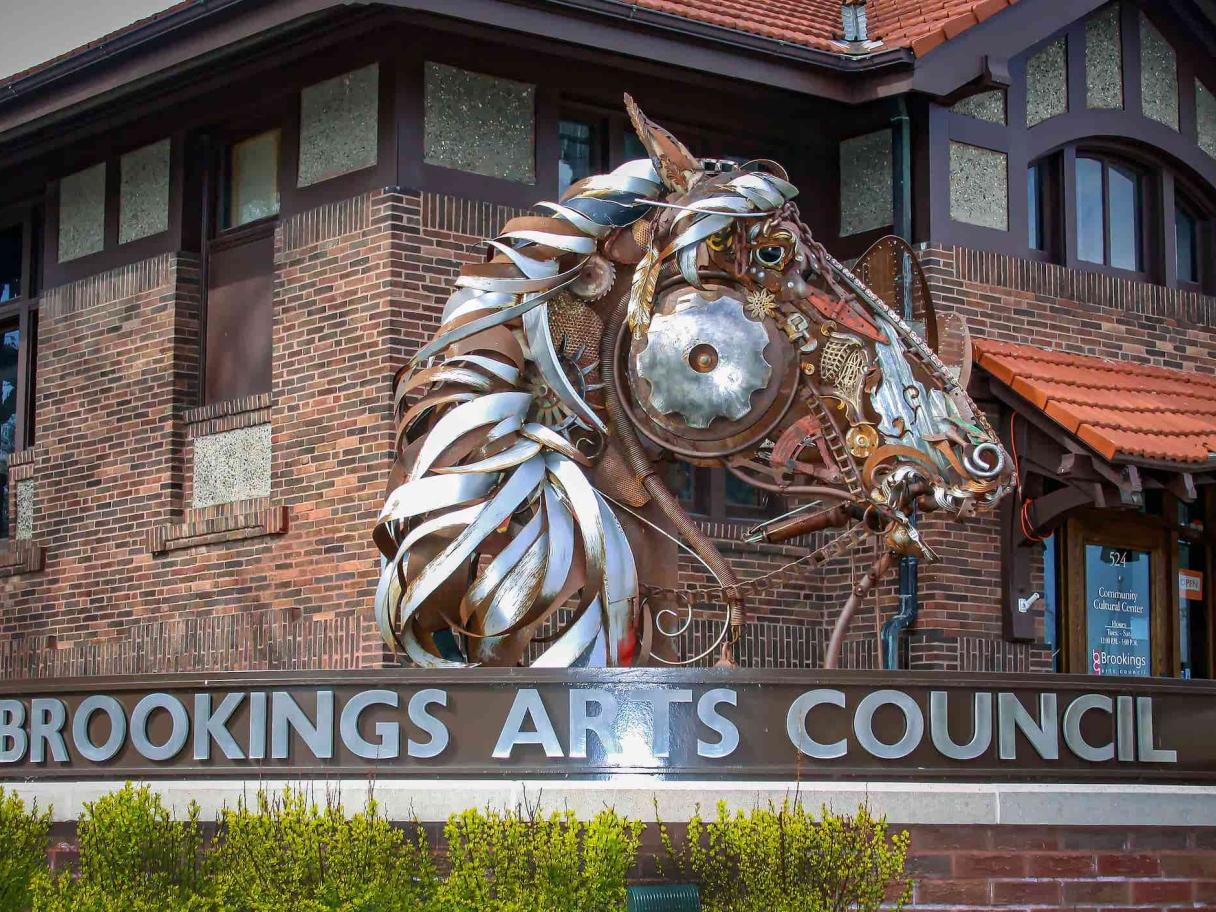 War Horse
Brookings Arts Council
524 4th St., Brookings
What started off with the top of a tank lid became "War Horse," a large scrap-metal bust of a horse that greets visitors to the Brookings Arts Council building.
Start Planning Your Next Trip to South Dakota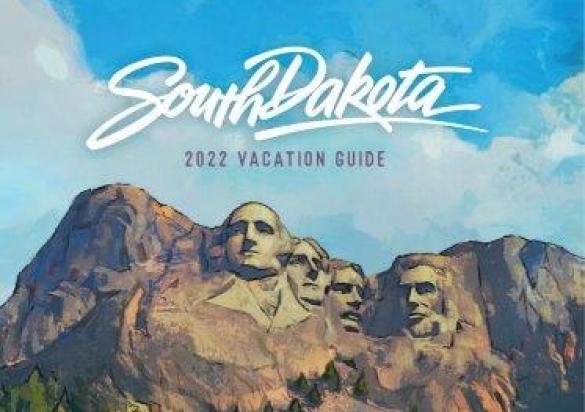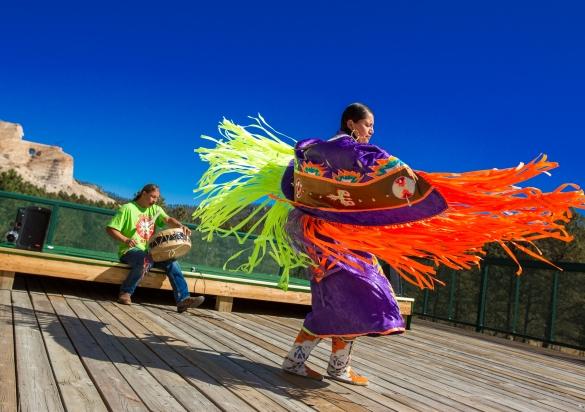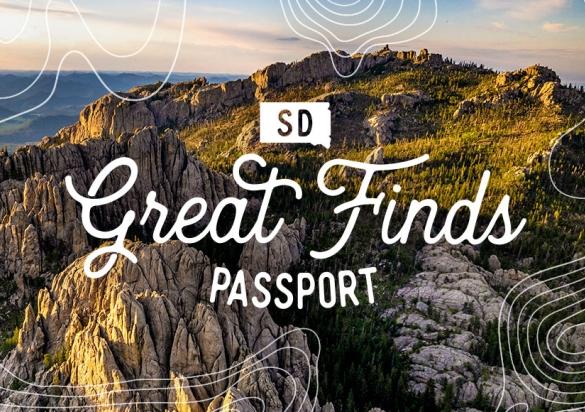 Arts and Culture in South Dakota