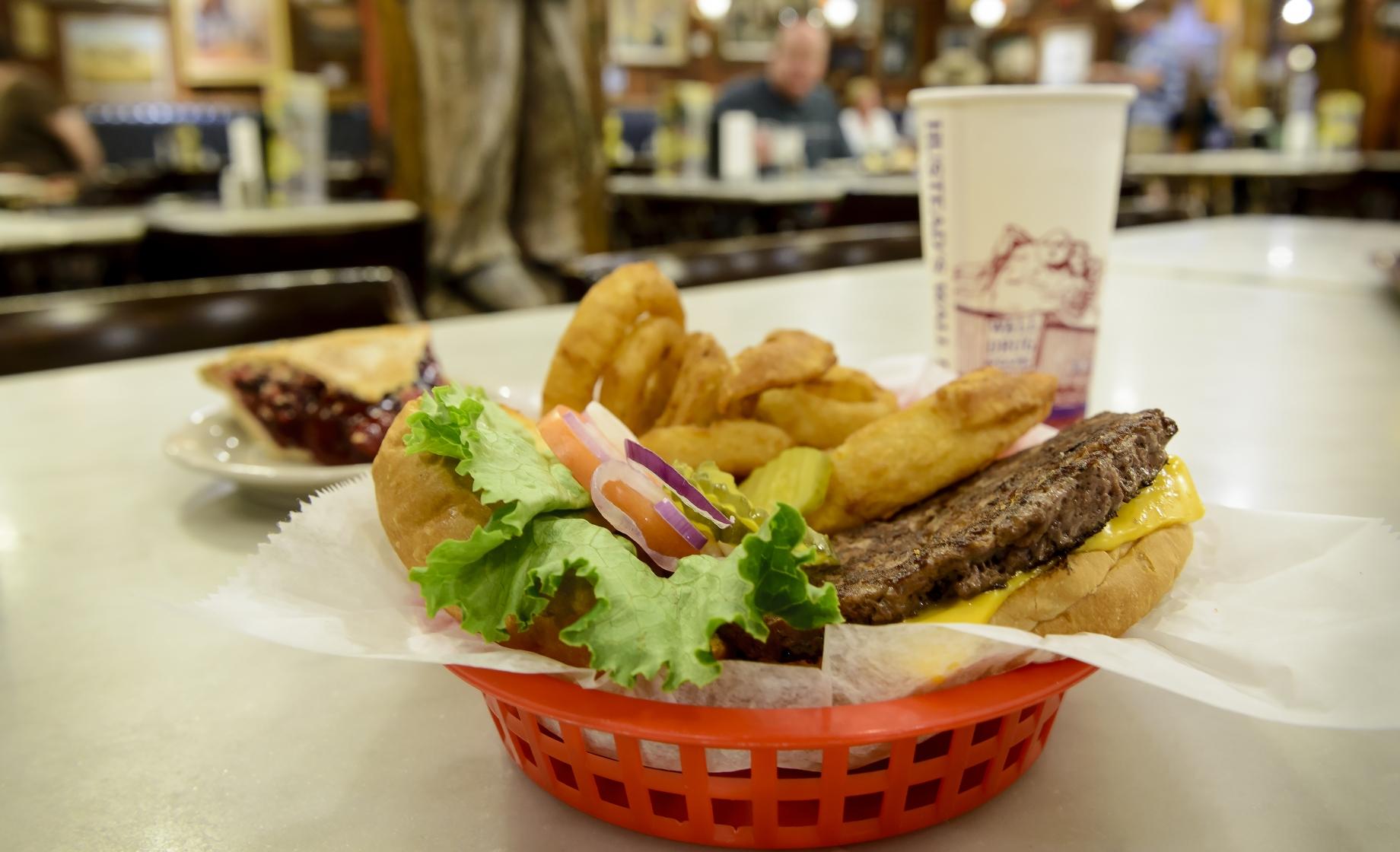 South Dakota's heritage is a combination of indigenous peoples and the settlers who came to the region over the last few centuries. The state's diverse food culture means a culinary smorgasbord awaits!
Dig in with this crash course in local specialties that will leave you hungrier than ever for a visit to South Dakota.
CHISLIC
Named the state's "official nosh" in 2018, no single dish is more strongly associated with South Dakota than chislic. Those not from the area often mistake this beloved snack for shish kebab. Although the two are similar, the difference is in the details. While shish kebabs are a grilled assortment of meat and vegetables, the much simpler chislic consists of half-inch cubes of meat – typically lamb, venison or beef – which are deep-fried or grilled and served up in a dish or on skewers.
You haven't truly experienced South Dakota until you've had a proper plate of chislic. German/Russian immigrants are credited with bringing the dish to South Dakota in the 1870s, and the popularity of chislic has spread across the state ever since. You can get your fill of the delicious dish as an appetizer (or a meal, if you order enough) at many bars and restaurants across the state, including Meridian Corner outside of Freeman (the town that also hosts an annual Chislic Festival) and Urban Chislic in Sioux Falls. 
KUCHEN
This cake-like German pastry – made with sweet dough and a filling of custard, fruit or nuts – was first introduced to the area in the 19th century and has been a favorite among locals ever since. In the spring of 2000, the South Dakota State Legislature even passed a bill declaring kuchen the official dessert of The Mount Rushmore State. Small-town bakeries, especially in the eastern half of the state, commonly serve these tasty treats. You'll also find an abundance of kuchen alongside bratwurst and fried potatoes at Schmeckfest in Freeman. 
KOLACHES
Originating in Slovak communities of Central Europe, kolaches are reminiscent of a tiny, personal pie. A light and flaky crust holds a dollop of candied fruit or cream cheese that's surrounded by a fluffy pillow of dough. Although these beloved treats are traditionally considered a wedding dessert, you don't have to get hitched to enjoy them here. One of the best places to get your hands on kolaches is in Tabor – the unofficial Czech capital of South Dakota – especially during Czech Days, the town's annual celebration of Czechoslovakian culture held every June.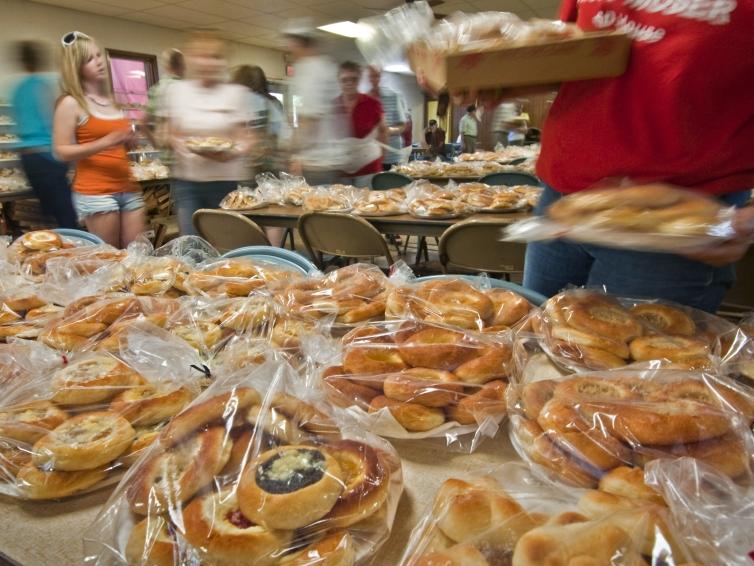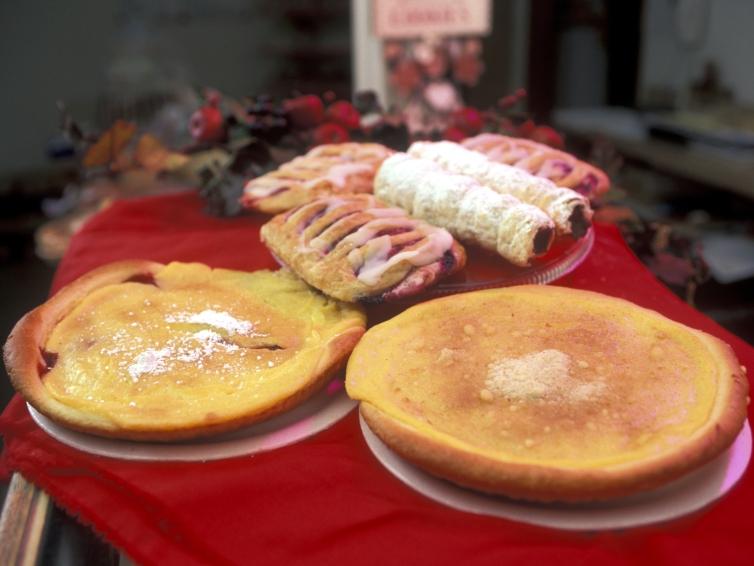 WASNA
The Lakota Sioux, an indigenous people of the Great Plains, created wasna as a way to break away from reservation-born foods and return to dishes truer to Native American culture. The name wasna comes from a Lakota word meaning "all mixed up" – which is apt, considering the dish consists of a pounded mix of dried buffalo meat, cranberries and grains.
This snack is incredibly nutritious and high in protein. In fact, the Oglala Lakota from the Pine Ridge Reservation have created an energy bar from their ancestral wasna recipe called Tanka Bar. You can find the bars in many retail stores across the country, but there's nothing like tasting wasna in the very state in which it was created. Trust us. All it will take is one bite for you to understand what we mean.
WOJAPI
Another popular Lakota Sioux recipe you're likely to find across the state is wojapi. This viscous dipping sauce is prepared by mixing berries – typically chokecherries, but any wild berry will do – a sweetener and corn starch. Like many Native American dishes, this simple recipe produces irresistibly delicious results. Wojapi is typically served with fry bread, a doughy bread that is pan-fried to a puffy, golden brown. You can find and experience this taste sensation at powwows and other Native American gatherings in South Dakota as well as at the Laughing Water Restaurant at Crazy Horse Memorial.
INDIAN TACOS    
Fans of traditional tacos will love this Native American twist on an old classic. This variation consists of everything you would expect to find on a normal taco, but with a few key differences. Namely, they're served on fry bread rather than a traditional shell or tortilla, giving this dish a doughy yet flaky finish. Indian Tacos are also commonly prepared with bison meat rather than ground beef, creating an authentic flavor you'll taste in every bite. Cedar Pass Restaurant in Badlands National Park is well-known for its Indian Tacos, but you can – and should – also find them at powwows and individual stands across South Dakota.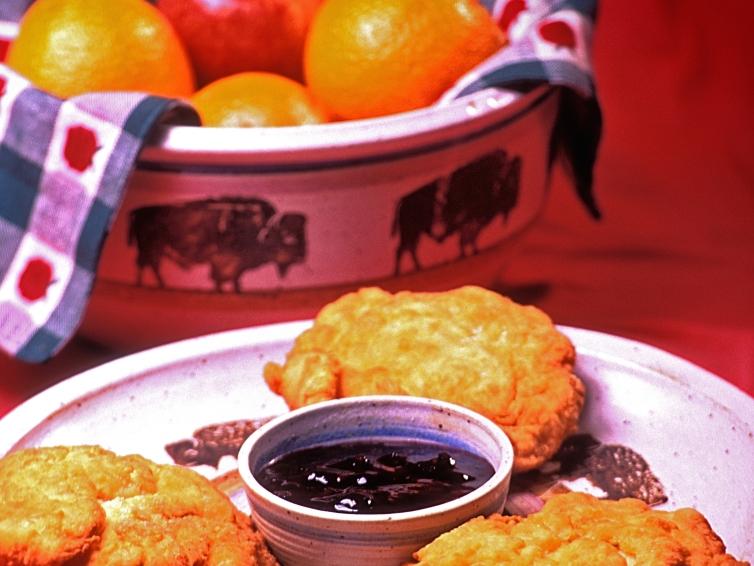 BUFFALO BURGER
Although the name may be a bit of a misnomer – the meat found inside is actually bison, not buffalo – you won't give a lick about that after your first bite. Because bison is a much leaner meat than beef, these burgers have fewer calories and less fat, yet are arguably more delicious. To get your hands on some of the best bison burgers in the state, visit Black Hills Burger and Bun Co. in Custer or Minervas restaurant in Sioux Falls. 
PHEASANT AND WALLEYE
The final South Dakota delicacies on our list are the official state fish and state bird. Walleye can be prepared by baking, broiling, frying or grilling. When cooked correctly, this versatile freshwater white fish will have a sweet, mild flavor and a flaky consistency.
Chinese Ring-necked pheasant, on the other hand, is often prepared similar to a holiday bird by garnishing with herbs and vegetables before roasting it to perfection. Anglers and hunters rejoice, as some restaurants in South Dakota will even cook your catch or game you earned that day. Whether you track them down yourself or order from the menu, you'll definitely be happy to experience these South Dakota taste sensations.