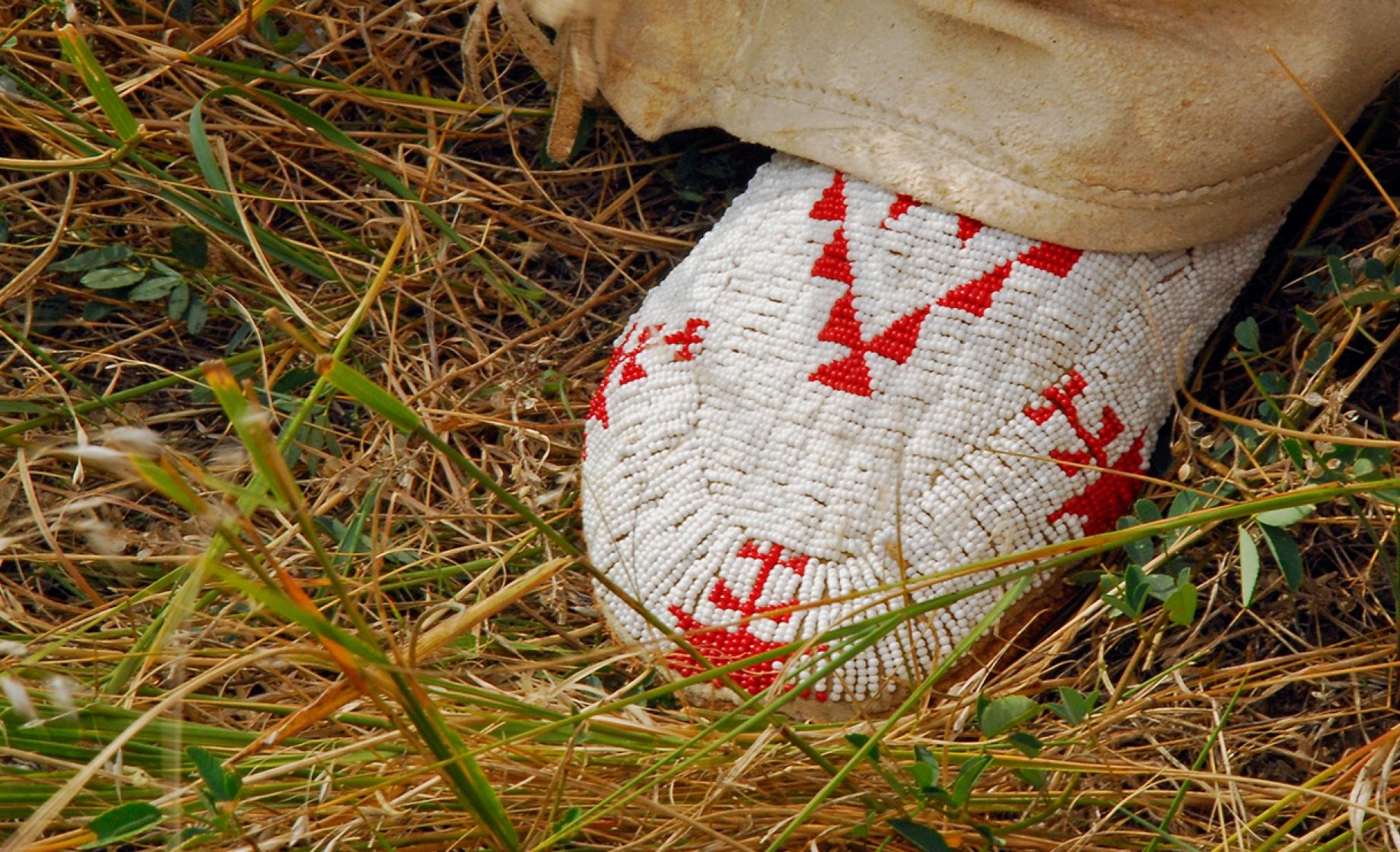 On the banks of the Missouri River, immediately downstream from Fort Randall Dam, hours can be spent peacefully watching the water flow, observing the animals and birds that frequent the area, and enjoying the breathtaking beauty of the surrounding shoreline.
The reservation is the homeland of the Ihanktonwan or Yankton and the Ihanktowanna or Yanktonai who refer to themselves as Nakota. The reservation covers approximately 262,300 acres. It is the second-largest Indian reservation in the United States that is located entirely within one county.
Folklore has it that while Lewis and Clark convened with the Yanktons in 1804 on Calumet Bluff, a male child was born. Learning of this fact, Captain Lewis sent for the child and wrapped him in an American flag. Lewis proceeded with a speech in which he prophesied that the boy would live to become eminent among his people and would be a great friend of the white men. Struck By The Ree (1804-1888) grew up to become Chief of the Yankton Tribe. As a leader, he befriended the whites, yet remained dedicated and loyal to his people. He died in Greenwood, South Dakota.
ATTRACTIONS
The Yankton Tribe maintains a buffalo herd that roams near the Treaty of 1858 Monument which stands on a hill north of Greenwood overlooking the Missouri River. The monument pinpoints the spot where a treaty designating land for the Dakota Sioux was signed.
Just north of the Treaty Monument is Struck By The Ree's grave. A stone image commemorating this great leader marks his gravesite.
Lake Francis Case, a Missouri River reservoir, draws visitors who enjoy swimming, fishing, camping and other outdoor activities. Fort Randall Dam, the large earthen dam that creates Lake Francis Case, is located at Pickstown.
Wildlife and waterfowl can be observed in their natural habitat at Lake Andes National Wildlife Refuge north of Pickstown. Grebes, pelicans, herons and gulls are commonly spotted species. White-tailed deer and ring-necked pheasants inhabit the grasslands surrounding the lake.
The Ihanktonwan Community College was established by the tribe in 1997 to preserve the Nakota/Dakota language, history and culture for the purpose of vocational and technical education, leading to degrees and certificates in higher education. It is located in Marty.
Beginning near Running Water and following the Missouri River, the southern section of the Native American Scenic Byway winds through the Yankton Tribal Lands and is intersected by the Oyate Trail near Wagner.
The Lewis and Clark Visitor Center is located atop historic Calumet Bluff where Lewis and Clark convened with the Yankton Sioux Tribe. The Visitor Center overlooks the Missouri River, Lewis and Clark Lake and the city of Yankton.
The Fort Randall Casino, Hotel & Restaurant, owned by the tribe, is located near Wagner. The casino offers slots, Blackjack, poker, a full-service restaurant and lounge, and live entertainment. Local musicians and big name entertainers appear regularly at the casino.
COMMUNITIES
Marty, Wagner, Dante, Greenwood, Pickstown, Lake Andes, Ravinia
CONTACT
Yankton Sioux Tribe
Marty, South Dakota
(605) 384-3641
www.yanktonsiouxtribe.net