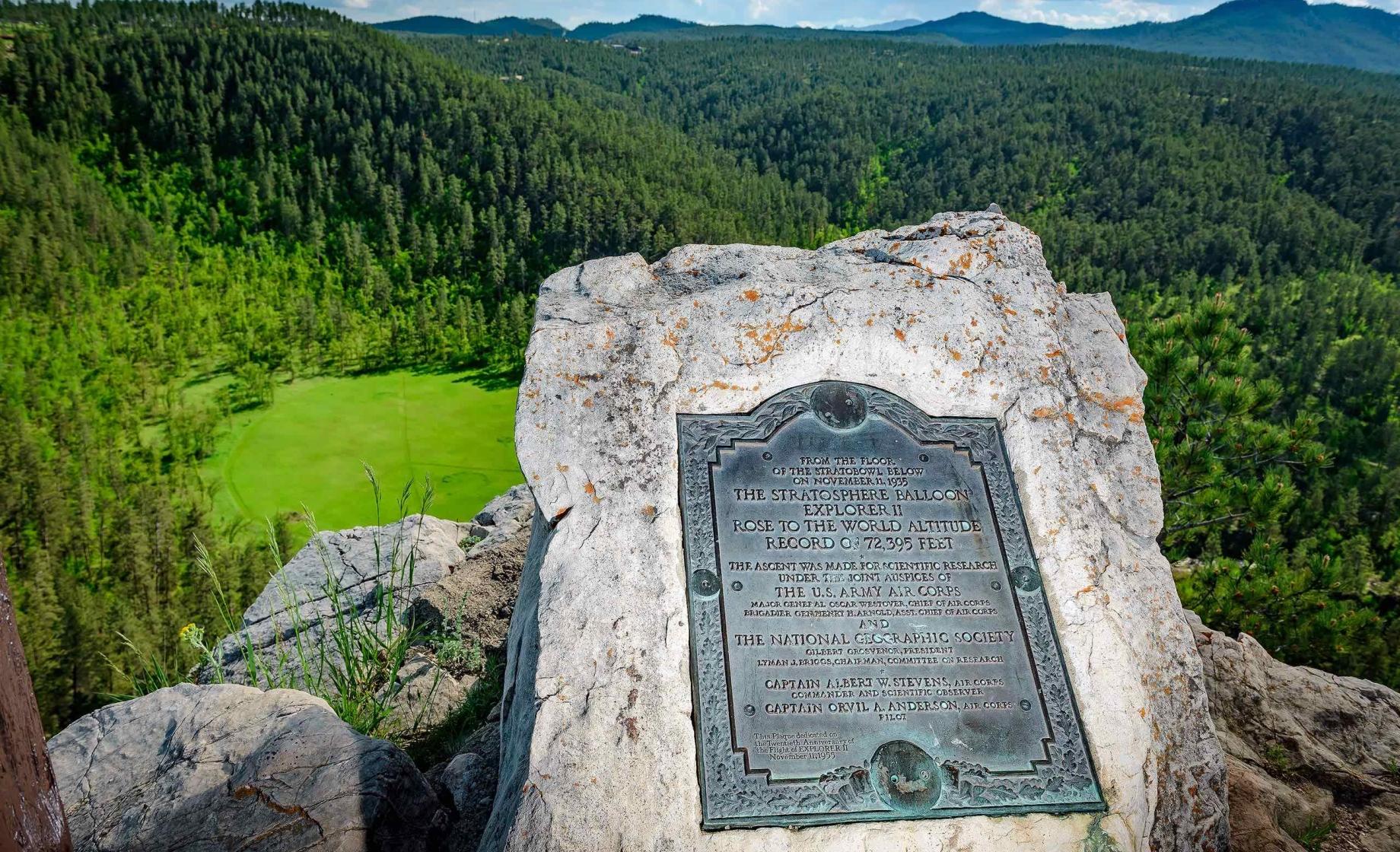 "Some would say that the international race to space started in South Dakota in a sheltered valley southeast of Rapid City." – Brian Gevik
Just 12 miles south of Rapid City, the ground seems to open up at 13598 S Highway 16 in the Black Hills National Forest, revealing a natural bowl surrounded by trees and limestone walls that rise up 400 feet on three sides. The roads on the bottom surface form a peace sign. This is the Stratobowl. It's more than just a beautiful part of western South Dakota's beautiful Black Hills. It's a place where aeronautical history was made.
Until the mid-1930s, the Stratobowl was simply known to a few as "Moonlight Valley," a place for small-scale mining. But the name forever changed to the Stratobowl once an enterprising Army Air Corps captain named Albert W. Stevens decided it was the place to launch a balloon in the name of high-altitude exploration.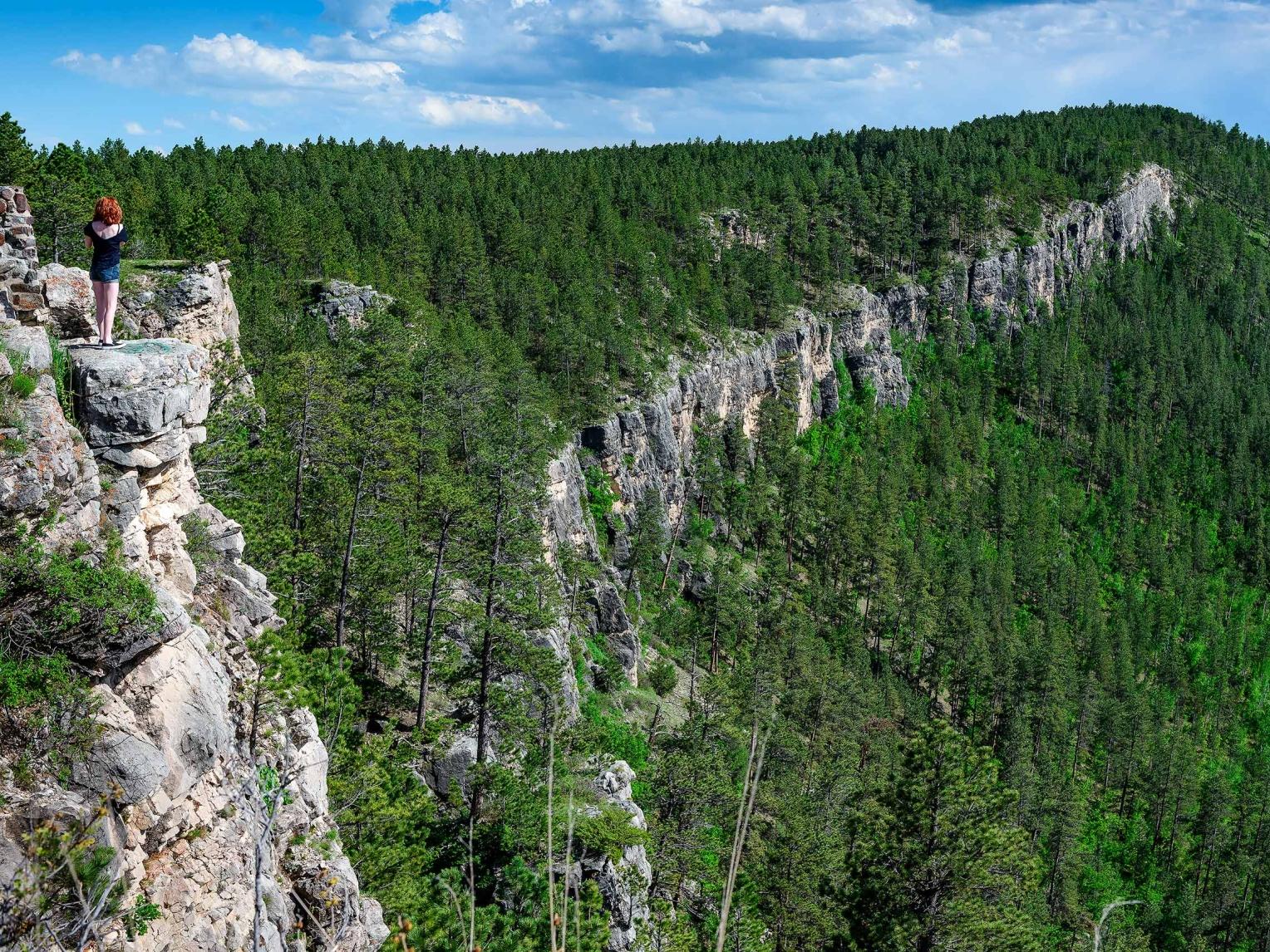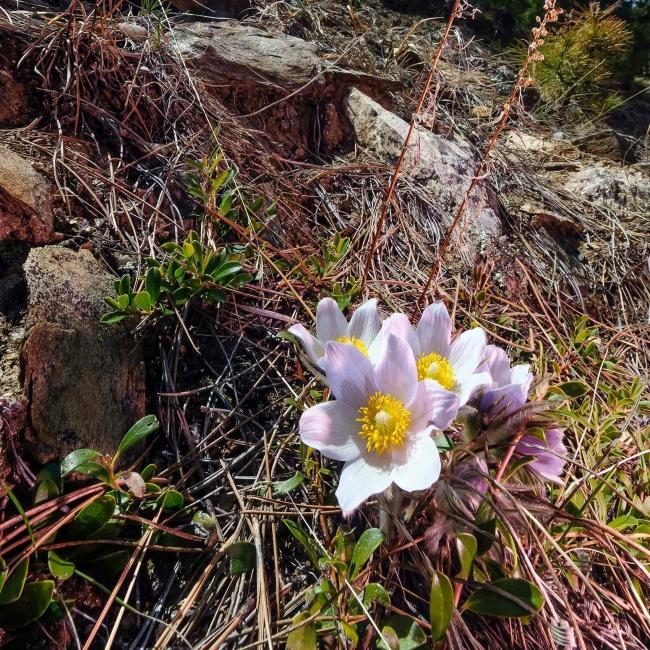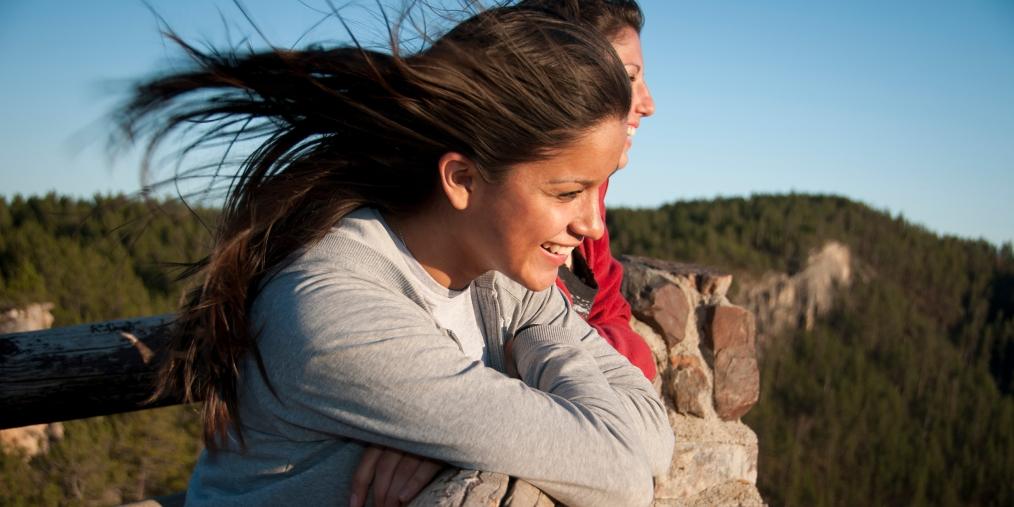 The box canyon was an ideal place for a launch, since the natural walls could allow the balloon to be shielded from wind until it was fully inflated. But the natural assets were no guarantee of success. The first mission ended in near-disaster on July 28, 1934, when the hydrogen balloon carrying Stevens and two other crew members made it to 63,000 feet before a tear in the balloon sent the crew plummeting to the ground. All three were able to bail out safely – and later awarded the Distinguished Flying Cross – before the remaining hydrogen burst into flame. Albert was undeterred.
On November 11, 1935, Captains Stevens and Orvil Anderson ascended from the canyon in a helium balloon known as Explorer II. The pair reached a new record of 72,395 feet — a record that would last for 20 years — and snapped the very first picture to show the curvature of the Earth.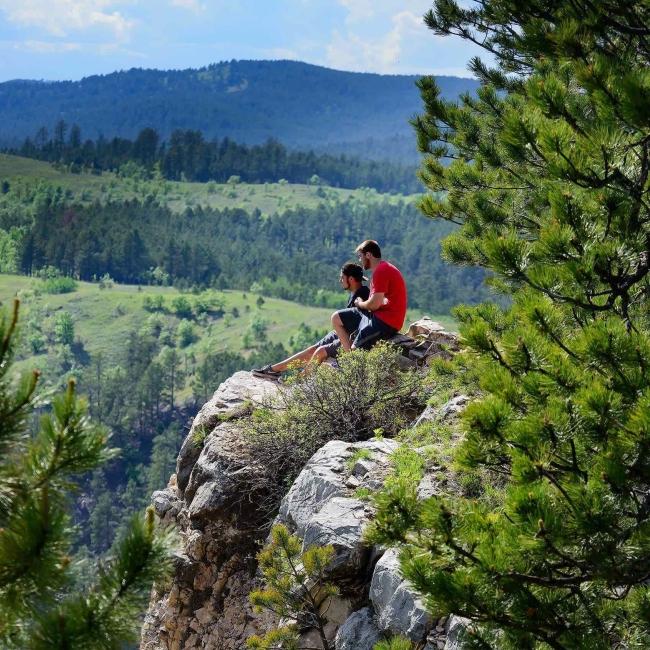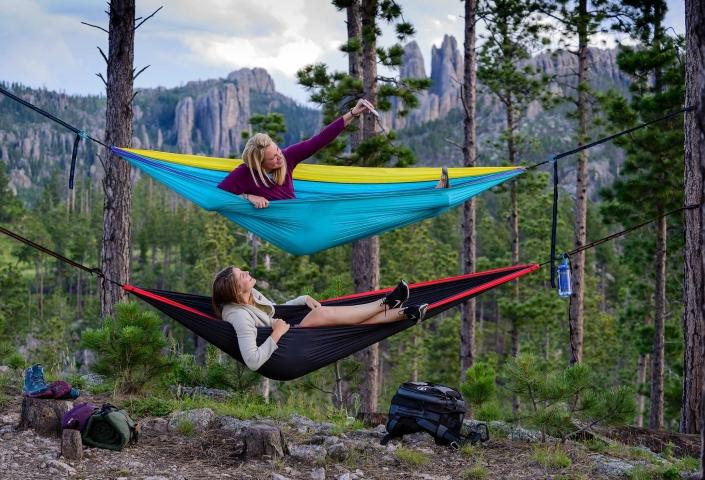 25 years later, U.S. Air Force Captain Joe Kittinger took a balloon to an altitude of 102,800 feet…and then jumped out. It was part of an experiment to test a parachute system and the limits of a human being. He free-fell for five minutes before safely deploying his parachute. His then-record jump helped contribute to man's ability to travel in space. A few months later, Kittinger credited it all to that momentous South Dakota adventure from 1935. 
"Little did we know that in a few years man would fly in space and then after another few years that man would walk on the moon," Kittinger said. "But it all started right here in the Stratobowl."
Today, visitors can look out from the Stratobowl Rim Trailhead and take an easy hike around this spot of beauty and history. The Stratobowl itself is on private property, but interested visitors can rent a vacation home in the historic area. You can even arrange a wedding ceremony in the Stratobowl.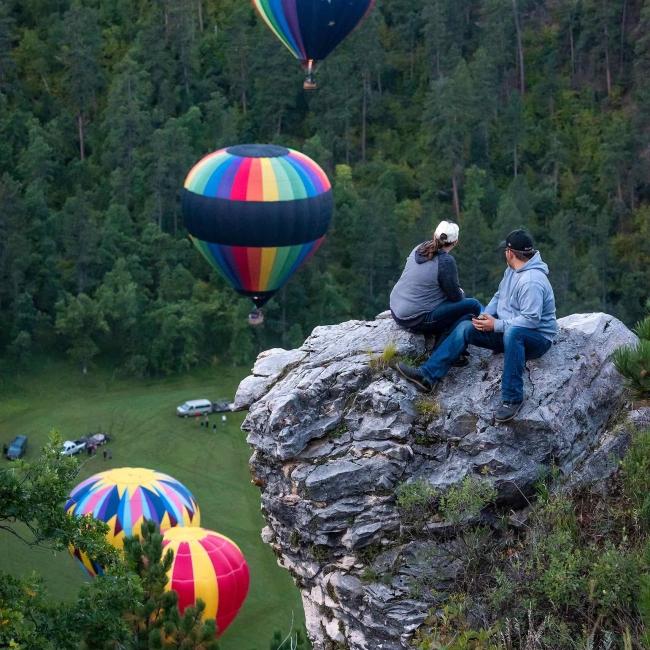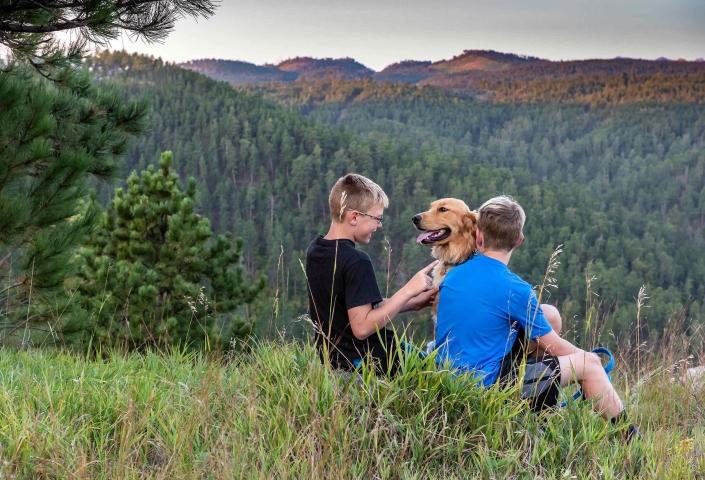 And if you'd like to fly over the historic Stratobowl yourself, there are options! Each September, the Stratobowl Historic Hot Air Balloon event offers people a chance to take to the sky! Spots are limited and reservations are required, but you don't need a reservation to watch the entire three-day event from the Stratobowl Rim Trailhead. Balloon launches are scheduled for sunrise, so you can start your day off in a magnificent way before going for a hike and exploring more of the beautiful Black Hills National Forest. 
The Explorer II gondola made its final landing in the Smithsonian National Air and Space Museum, but you can check out some high quality exhibits on the historic flight at The Journey Museum in Rapid City and the free South Dakota Air and Space Museum at Ellsworth Air Force Base just outside of Rapid City.
You don't need to know the history to appreciate the beauty of the Stratobowl, but the area's impressive significance can only add to your experience at this unique and stunning part of South Dakota's Black Hills. 
Discover Rapid City, South Dakota
START PLANNING YOUR NEXT TRIP TO SOUTH DAKOTA