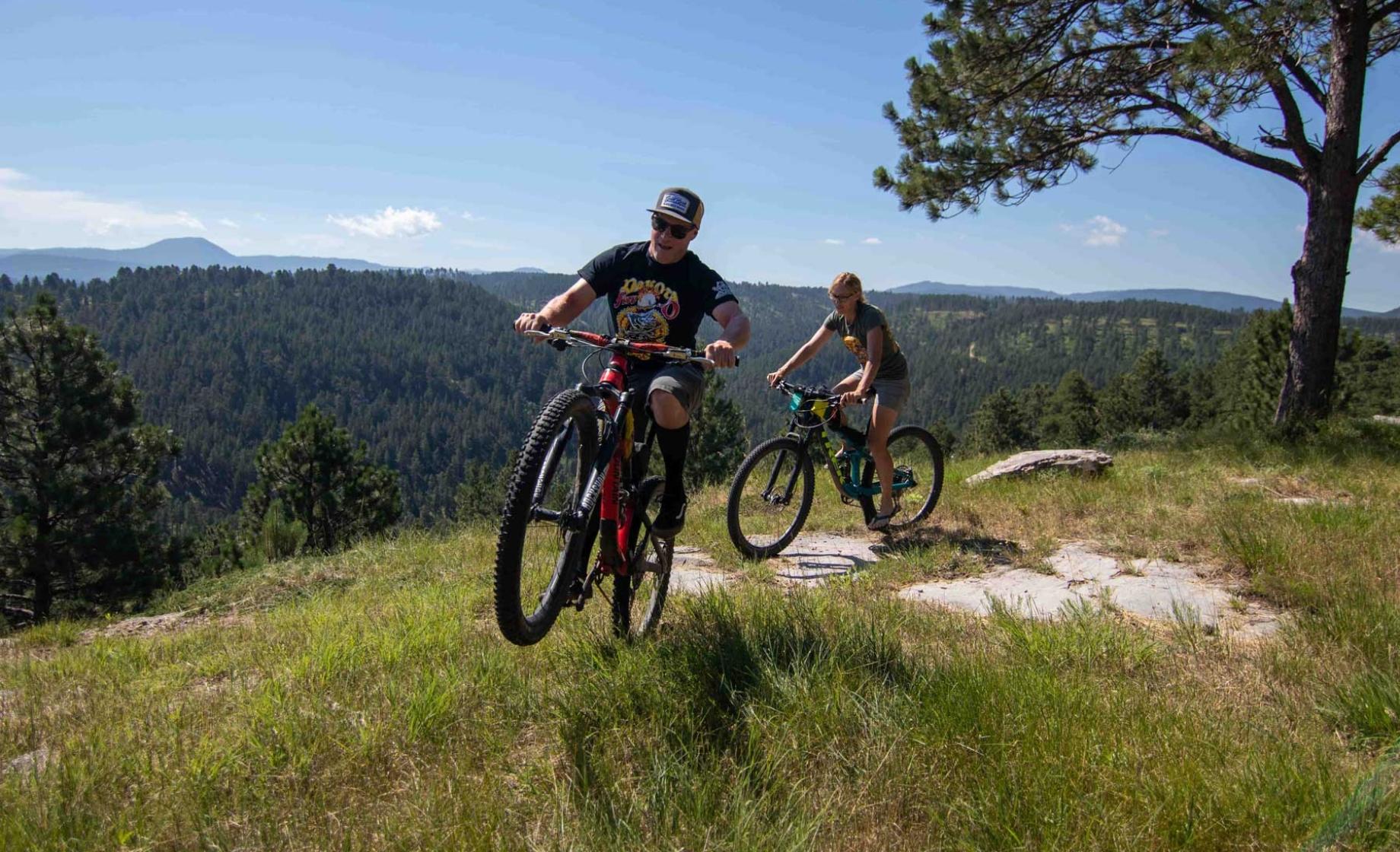 Anyone that's set eyes upon the Black Hills will be unsurprised to hear it's home to a LOT of amazing mountain biking trails. Read on to see some of the best places to hit the trail.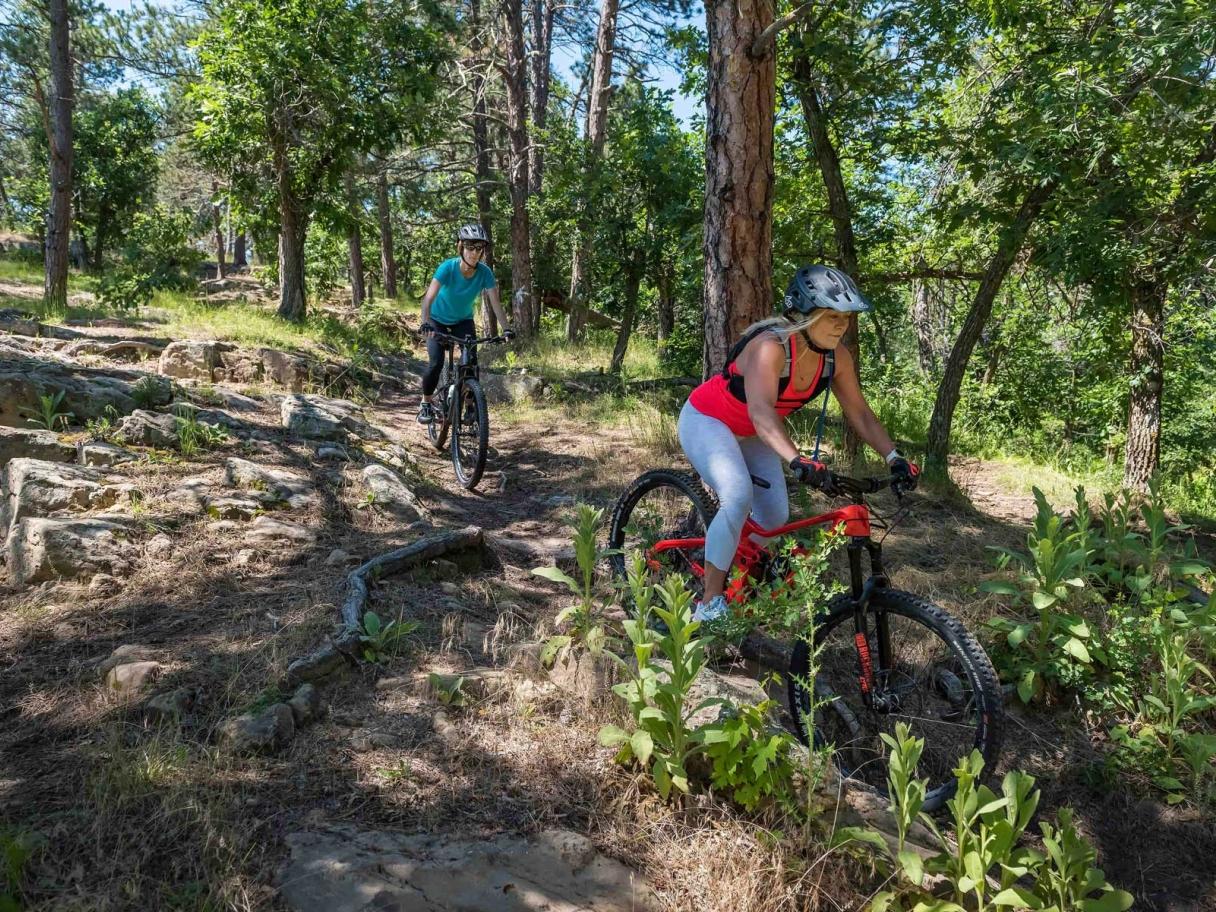 Sturgis/Fort Meade Recreation Area
The annual motorcycle rally earned Sturgis the "City of Riders" nickname, but there are no motors necessary to cruise the Sturgis area's trail system.
Around town, a desire for more cruising in the area led a group to create the Deadman trails — even if some thought it was "impossible." New trail was created to combine with abandoned forest roads, motorcycle paths and other trails to offer 23 miles of scenic riding that offers the first permanent public access to Sturgis Dams.
At the Fort Meade Recreation Area, there are four entrances to the 29-mile 7th Cavalry Trails system. Centennial Trail (Trail #89) is part of the 7th Cavalry Trail system, extending for more than 100 miles from Bear Butte and taking riders near Mount Rushmore, Custer State Park, Pactola Reservoir and more.
Top Trail: Centennial Trail. It's pretty legendary around these parts.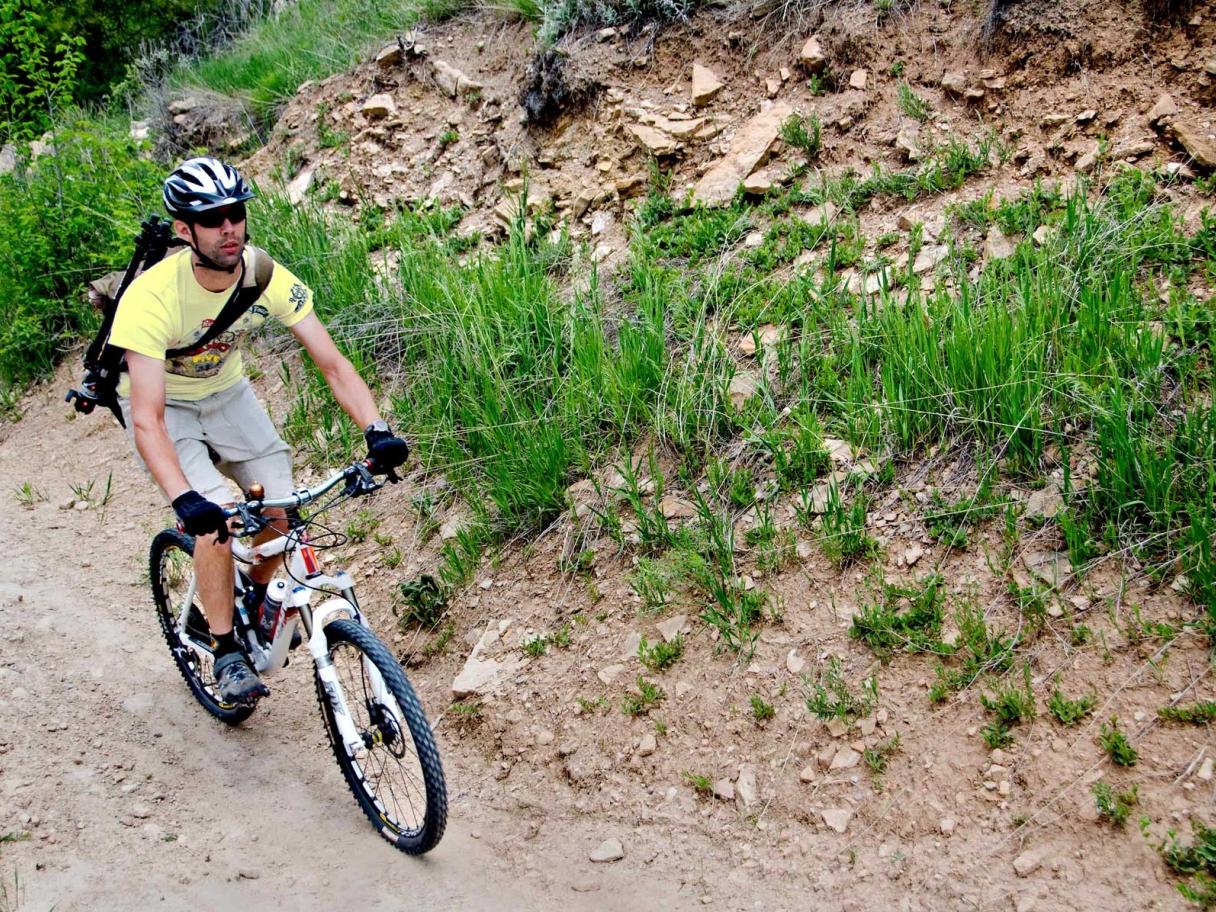 Rapid City
Rapid City's motto of "Do Big Things" certainly applies to area biking options. Hanson-Larsen Memorial Park has 20 miles of trails on 300 acres beautiful Black Hills terrain. The 8.2-mile Leonard Swanson Memorial Pathway (aka "The Swanny Pathway") offers a great ride along Canyon Lake and creekside parks. Skyline Drive & Wilderness Area has several different trailheads that can take you to stunning views of Rapid City.
Top Trail: Skyline Drive & Wilderness Area. You can't beat that view.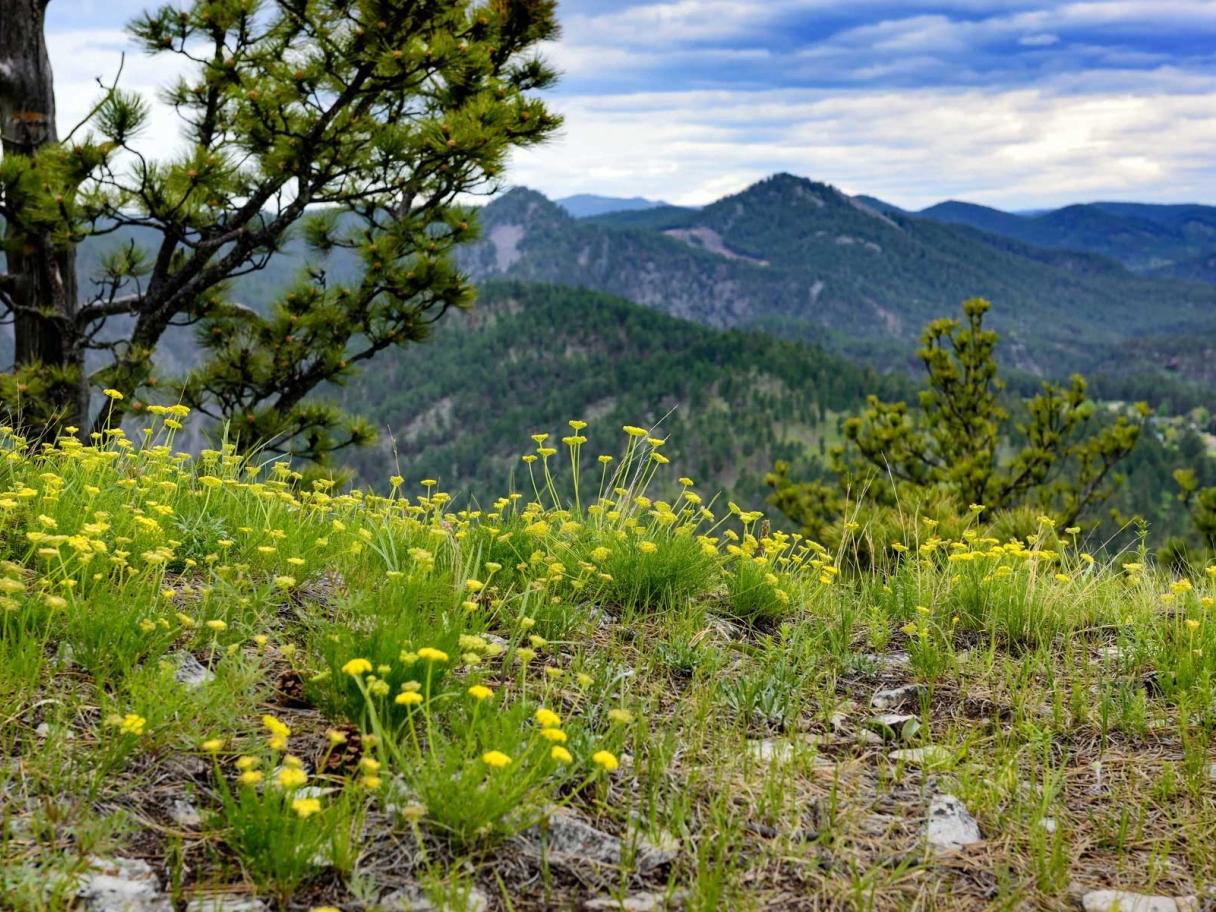 Black Hills National Forest
In the eastern Hills, hikers and mountain bikers both love the challenging 11.6-mile Storm Mountain Trail, located about 30 minutes away from Mount Rushmore, as well as Buzzard's Roost, a popular 2.2-mile loop trail that's good for all skill levels.
Deerfield Lake Loop Trail No. 40L will take you around the perimeter of the water – and then some. You won't see Victoria Lake on the Victoria Lake Trail Network, but you will get some excellent canyon views as you traverse one of the best technical trails in the Hills.
Top Trail: Tough call, but RootsRated made some pretty great points about Storm Mountain Trail.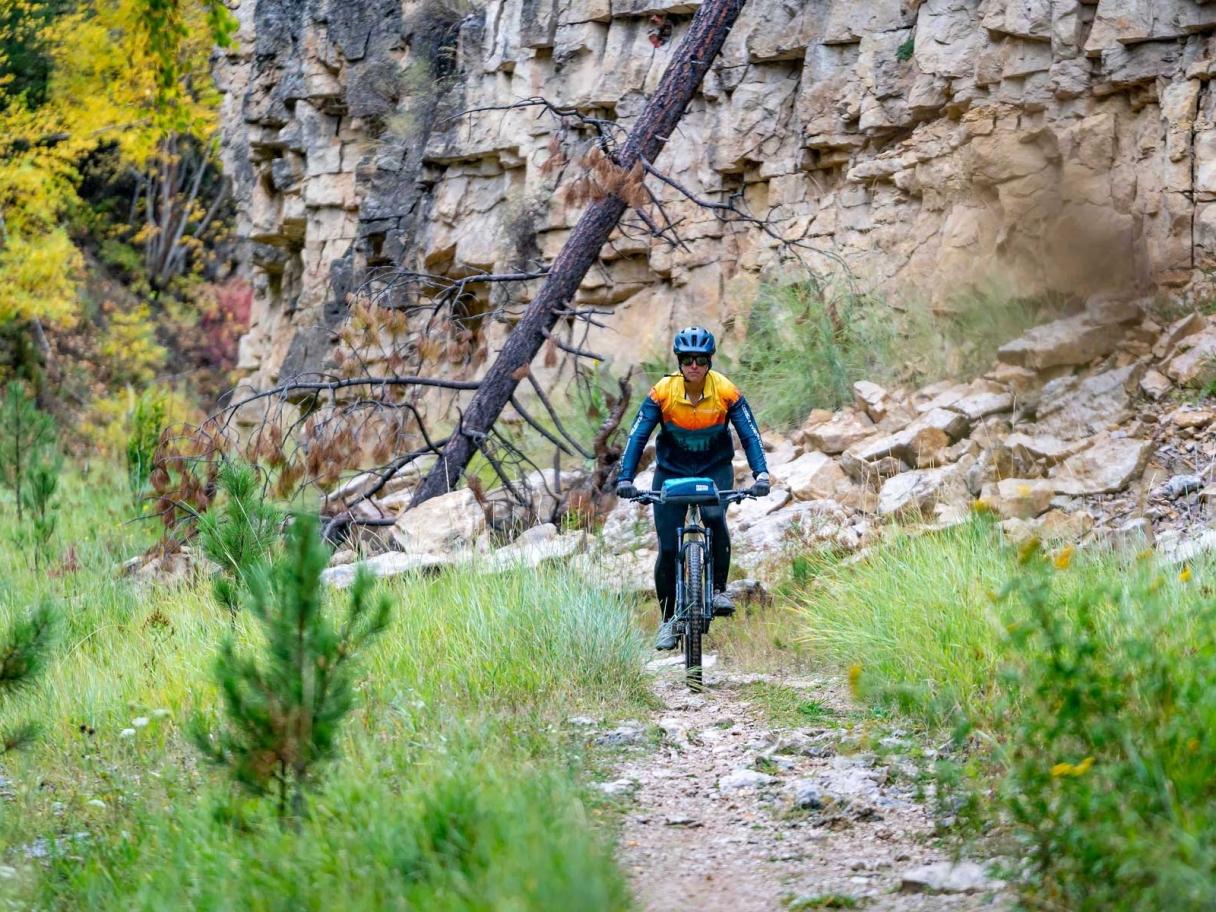 Spearfish Canyon
One of the loveliest places in the country is home to waterfalls, stunning fall foliage and – of course – a LOT of great trail opportunities. Five trailheads will get you to the beloved Centennial Trail, but don't miss other favorites like Crow Peak, Spearfish Quarry, and the uniquely named Bratwurst Trail.
Beyond the canyon but near Spearfish proper, you can enjoy the 7.5-mile (and counting) Spearfish Recreation Trail or catch a fantastic view of the area from the 3.6-mile Lookout Mountain Trail.  
Top Trail: Lookout Mountain Trail (because Centennial Trail can't get all the love)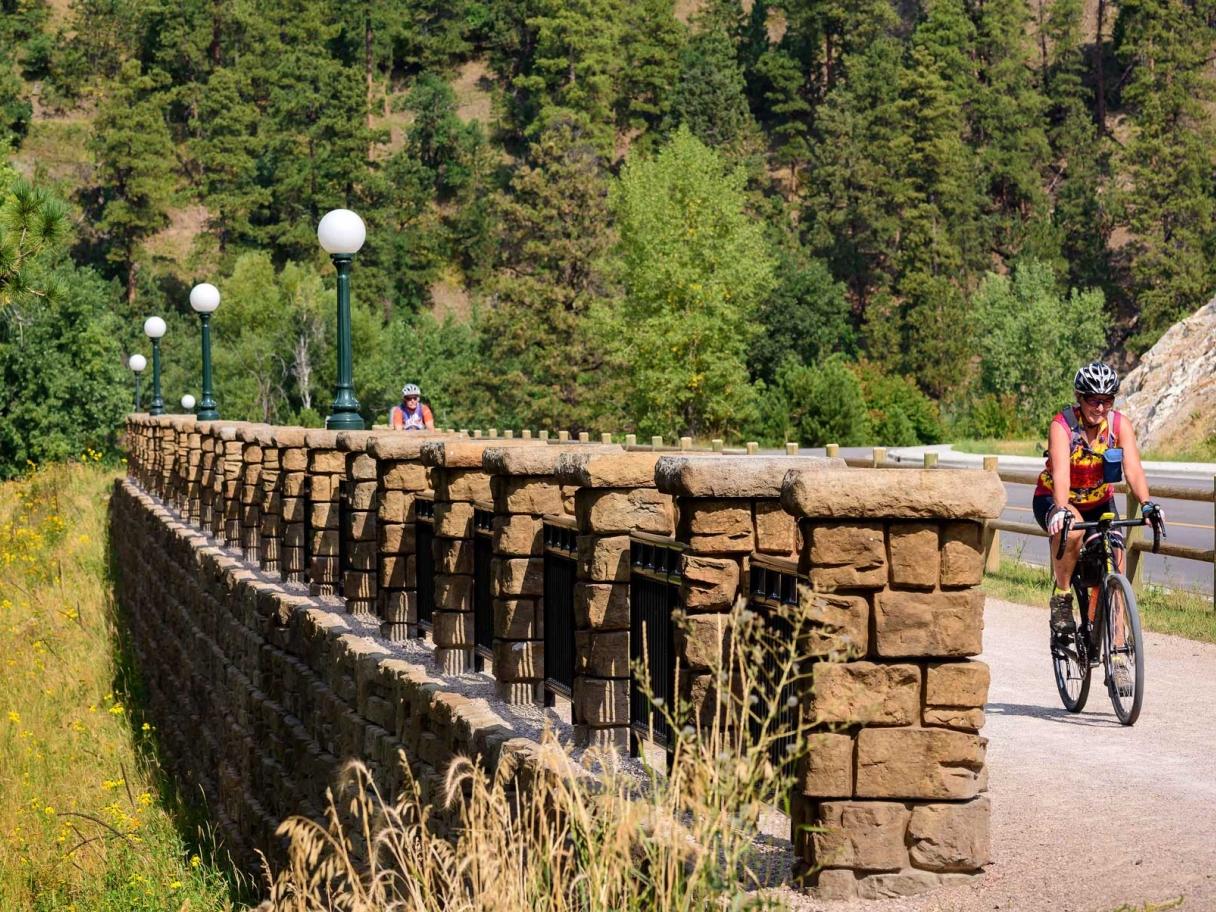 Deadwood/Lead
The Mickelson Trail covers 109 miles, but some people swear the best places to drop in are in Deadwood and Lead. The trail starts in Deadwood, and many riders get a lift to the Dumont Trailhead and enjoy a downhill ride all the way back to Deadwood. Get in some extra trail time by dropping in at the trailhead on the west side of Lead.
Top Trail: Mickelson Trail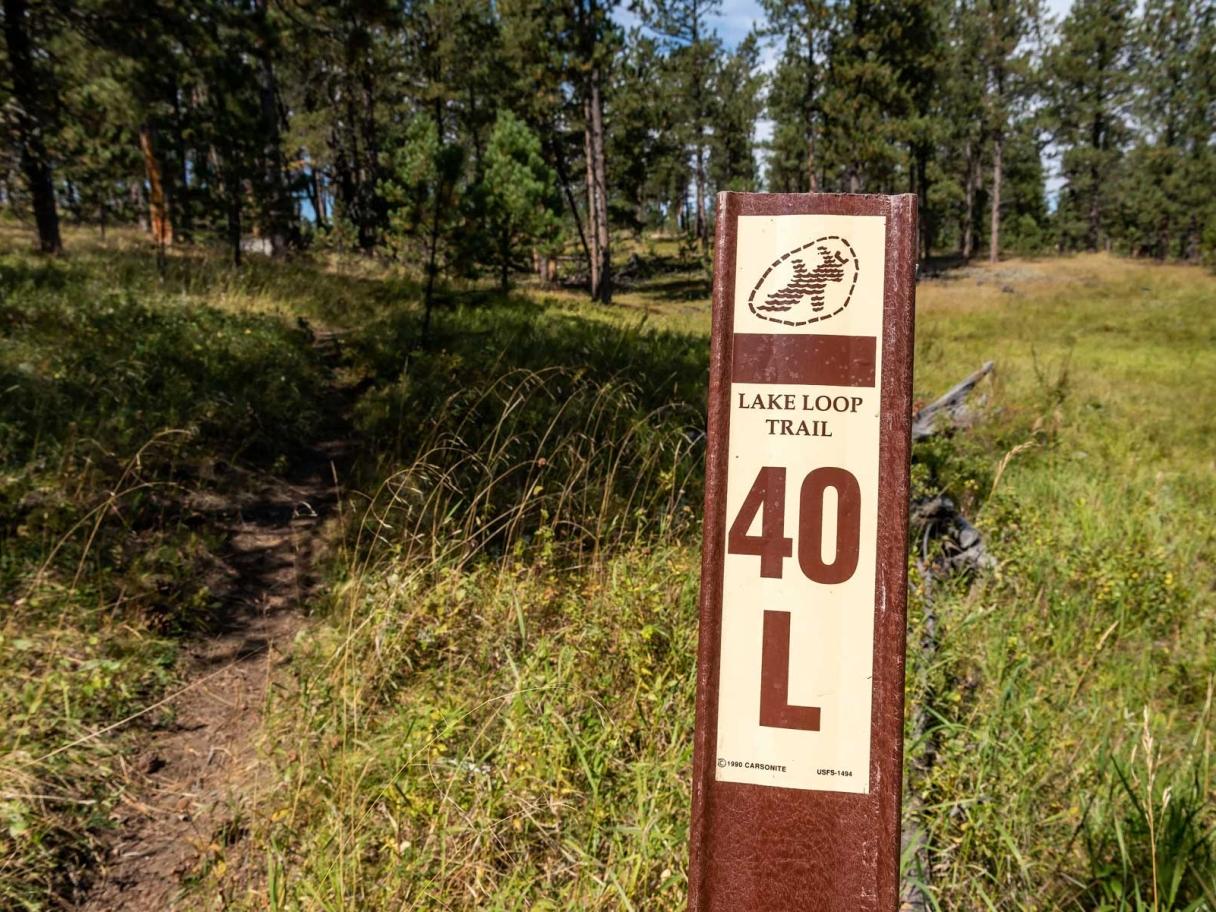 Hill City
The charming small town of Hill City offers another chance to drop in on Mickelson Trail. It's also an easy drive to Deerfield Lake Loop Trail #40L, which offers 10 miles of challenging riding around Deerfield Lake. You can access the trail from four trailheads: Custer Trail Trailhead, North Shore Trailhead, Hill Top Trailhead, and Gold Run Trailhead.
Top Trail: It's a tie between Mickelson Trail and Deerfield Lake Loop.
Custer State Park
It should surprise no one that the crown jewel of South Dakota is home to several great trails. The 111-mile Centennial Trail is popular and perhaps the most well-known, but don't miss other favorites. Creekside Trail is an easy, two-mile trail that can be accessed at the State Game Lodge, Peter Norbeck Visitor Center, Coolidge General Store, and CSP office as well as several points along Highway 16A. The trail follows Grace Coolidge Creek and will provide some most excellent views of Custer State Park.
Top Trail: At the risk of sounding braggadocious, every place in Custer State Park is gorgeous.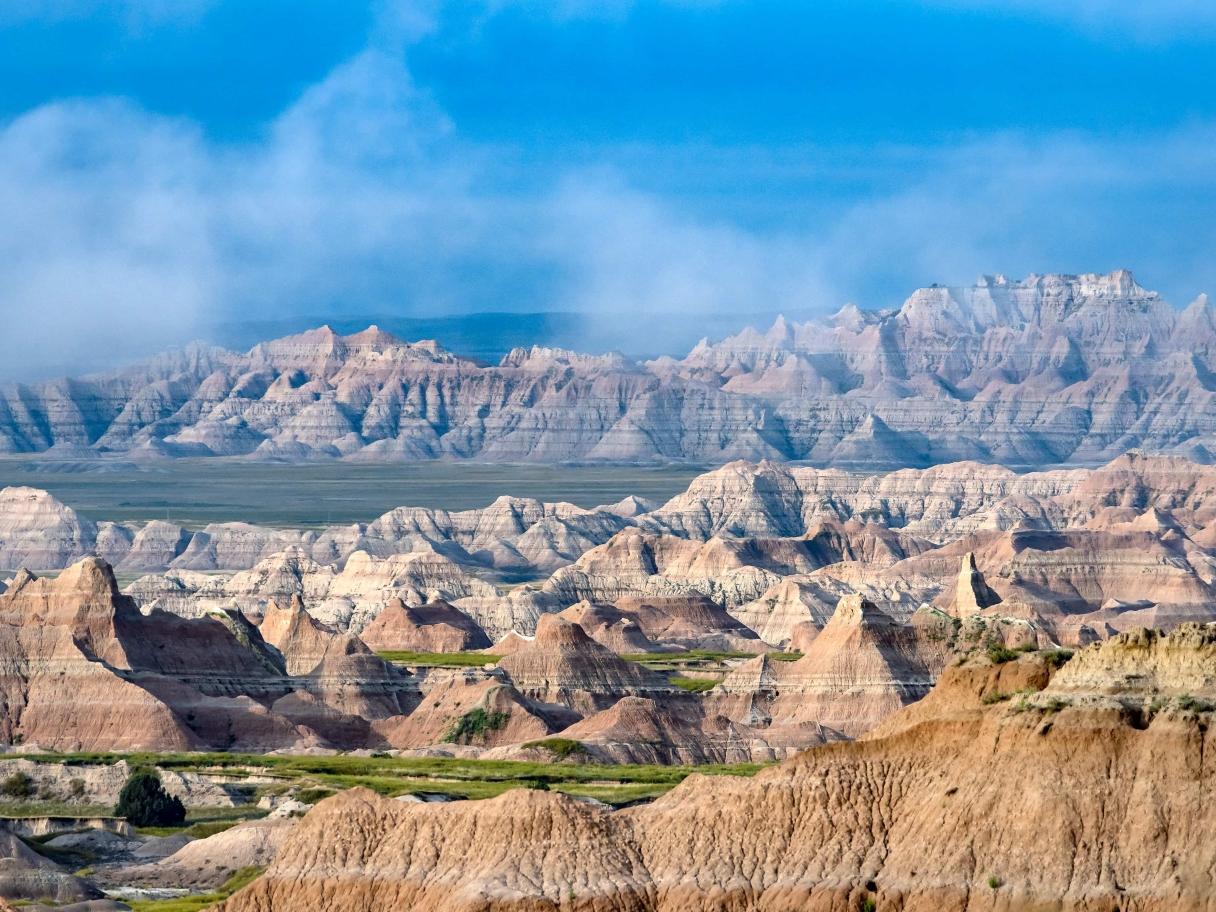 Badlands National Park
Take in the otherworldly landscape of Badlands National Park on the Badlands Baja Trail system. The 10-mile trail is a nice network of baja & 4x4 trails made of mostly dirt and packed clay, a definite selling point for those that enjoy a good fat bike experience. You can also go off the beaten path on Sage Creek Loop (23 miles, great for wildlife viewing), Northeast-Big Foot Loop (27 miles, offers nice views of ranch land and rock formations), and the Northeast Loop (17 miles).
Top Trail: Like everything else in the Badlands, it's best to explore and decide for yourself.  
Discover biking trails throughout South Dakota
Start Planning Your Next Trip to South Dakota