Play Video
Black Hills National Forest: Your Forests, Your Future
At 65 miles wide and 125 miles long, the Black Hills National Forest (BHNF) contains beauty for every season, making it a great place for travelers to either relax or, like Josh Dahlke, "get wild." If driving west, take Interstate 90 to Highways 16, 44 or 85. If you're coming from the west, take Interstate 90 to any of the same highways.
Take in views and fishing at various lakes, 11 reservoirs and 1,300 miles of streams. Spend some quality time at 30 campgrounds, 32 picnic areas and other outdoor havens. Hop behind the wheel and maximize the views exploring scenic byways and overlooks. Feel the ground under your feet on the astounding 353 miles of trails within the forest, and don't miss some of the most beautiful places in the state (and the country), including the Norbeck Wildlife Preserve, Black Elk Wilderness area and Custer State Park.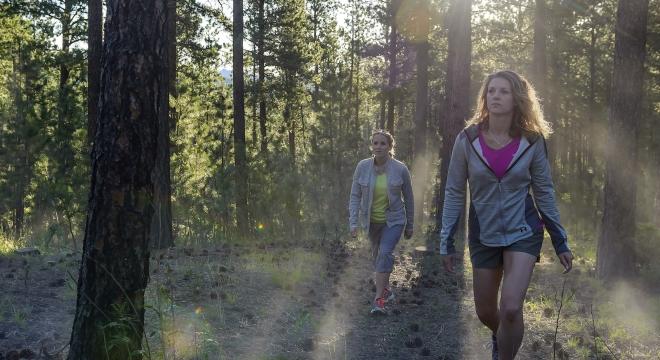 Hiking
One of the area's most popular hikes is Black Elk Peak in Custer State Park. The park does require an entrance fee, but the hike takes you to the highest point west of the Rockies. More information on the hike, including trailheads, distances and more, can be found here.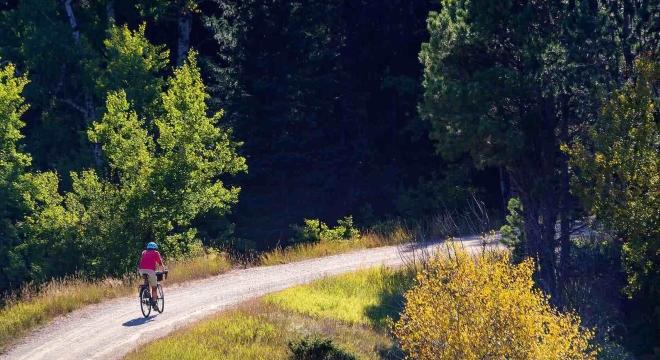 Biking
The area's 353 miles of trails mean that there's a distance and level for every cyclist. The 109-mile George S. Mickelson trail was transformed from a railroad bed to an amazing pathway. Cyclists, runners, snowshoers, and in certain spots, snowmobilers, all share the trail. Most of the trail is flat, making it an ideal spot for families and peoples of all abilities.
Camping
Spending a night surrounded by peaceful pines under a star-filled sky provides a morning experience that can leave you with a new perspective on life. The Hills have 30 campgrounds with more than 682 individual sites and three horse camps. For more information on camping in state parks, click here.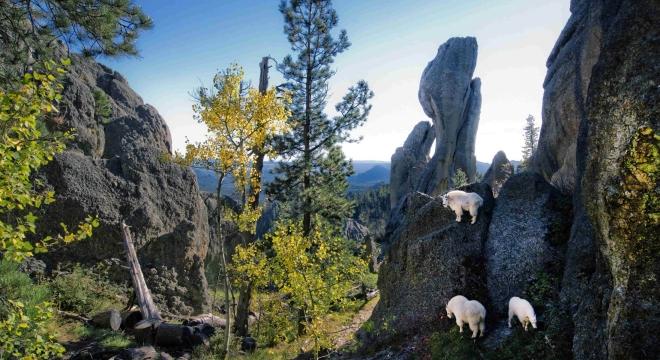 Norbeck Wildlife Preserve
For a century, 27,494 acres of pristine land have been maintained as a sanctuary for wildlife and nature-lovers alike. Elk, deer, mountain goats, turkeys, and mountain lions make their home amid the rugged granite peaks and small streams.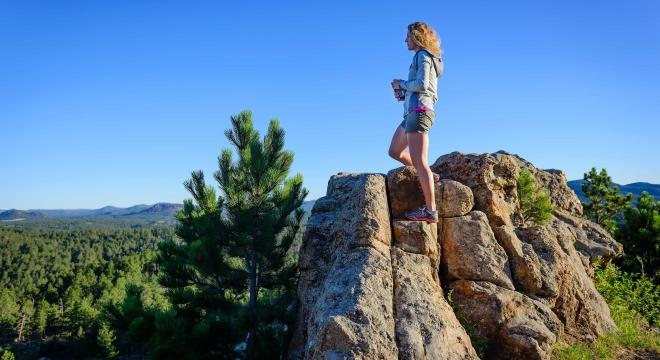 Breezy Point Picnic Area & Trail
It's often overlooked by visitors on their way to Mount Rushmore National Memorial, but Breezy Point is the perfect place for a snack and a view of the Black Hills. You'll see the signage for Breezy Point as you cruise Highway 44 just west of Mount Rushmore.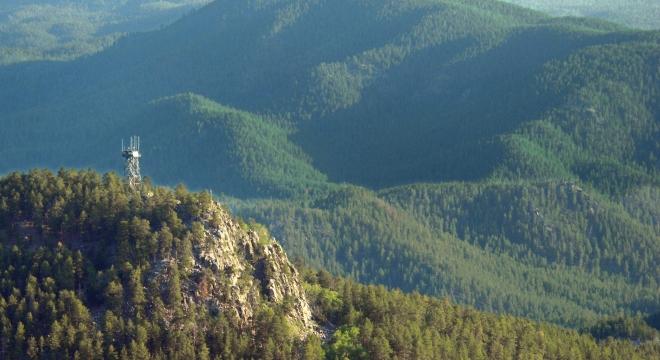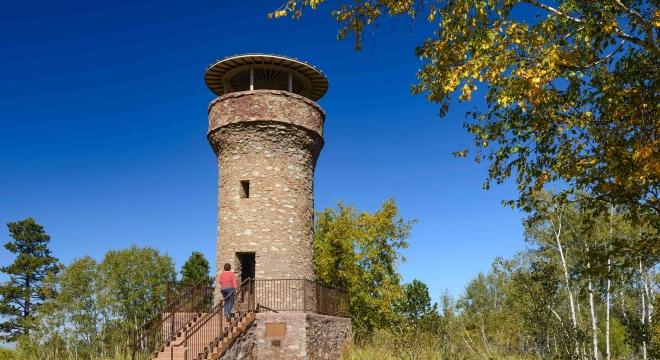 Mount Roosevelt
Deadwood legend Seth Bullock created the Mount Roosevelt stone tower as a tribute to his friend President Teddy Roosevelt, which is why it's also known as "The Friendship Tower." The hike to the tower is less than a mile from the trailhead (which also has bathroom facilities). Open every day from sunrise to sunset, most of the trail is uphill. However, it's relatively easy and absolutely beautiful.
Play Video
Bike, Fish, Climb & More in South Dakota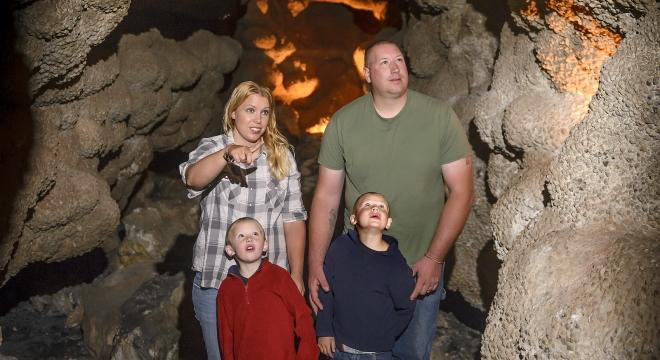 Caves
The Black Hills area is home to some of the most impressive caves in the country. Jewel Cave is the third-longest in the world and features a variety of cave tours as well as an above-ground 1,279-acre park with nature trails (no entry fee, tour fees apply). Wind Cave was the first cave designated as a national park and features the world's largest concentration of rare boxwork formations along with 28,295 acres of South Dakota wildlife sanctuary on the surface (view fee information). Wonderland Cave boasts the largest variety of crystal formations. Rush Mountain Adventure Park is not only home to Rushmore Cave, but also the Rushmore Mountain Coaster, Soaring Eagle Zipline Ride and Gunslinger 7-D Interactive Ride (view admission information).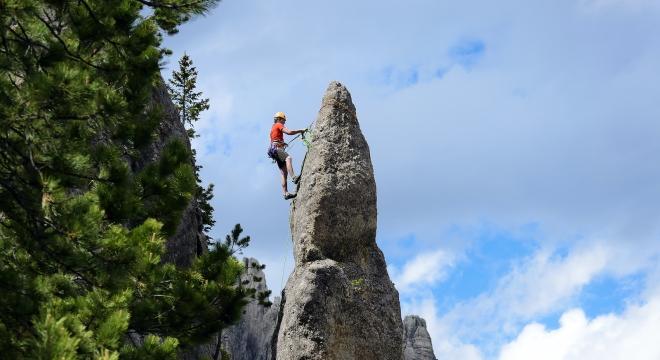 Rock Climbing
From the gorgeous Needles to the backside of Mount Rushmore, there are a variety of rad places for every level of climber to scale in the Black Hills. The Sylvan Lake area in Custer State Park makes a great base for rock climbing adventures. With more than 600 established sport routes and less than a dozen traditional routes, Spearfish Canyon offers excellent climbing all year long. Gear up at Granite Sports in Hill City or Rushmore Mountain Sports in Spearfish. To be guided by the best, check out Sylvan Rocks Climbing School & Guide Service.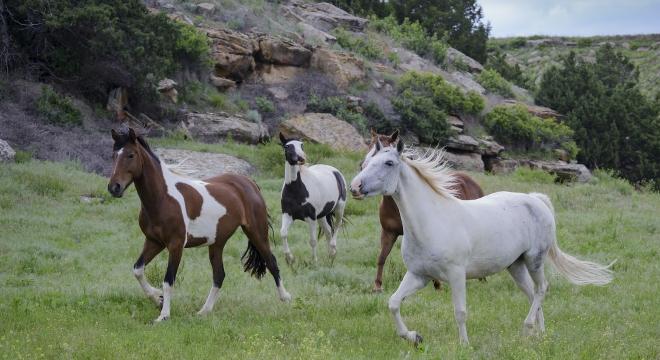 Horseback Riding
There's a special peace that comes from taking in Black Hills views from atop a graceful steed. Visitors looking for horseback ride options can click here. If you're looking to take your own horse on the trail, some of the best trails include Centennial Trail (Trail #89), Big Hill Trail (Trail #72), Sundance Trail (Trail #93) and the trip from Willow Creek Horse Camp to Iron Creek Horse Camp (Trails #8, #5, and #89). Trails in the Norbeck Wildlife Preserve & Black Elk Wilderness require an entrance fee for Custer State Park. A complete list of horse-riding trails in the area can be found here.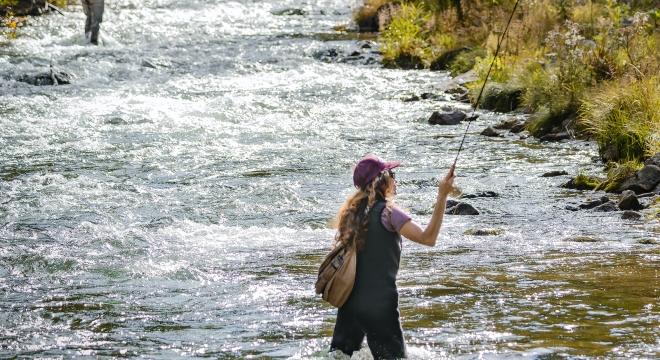 Fishing
Within the Black Hills are 14 mountain lakes and more than 400 miles of meandering streams containing brook, brown and rainbow trout. For more information on Black Hills fishing, click here. Fishing licenses can be purchased online or from state game departments and local retailers. Black Hills fishing guides include Dakota Angler and Outfitter (Rapid City) and High Mountain Outfitters (Spearfish).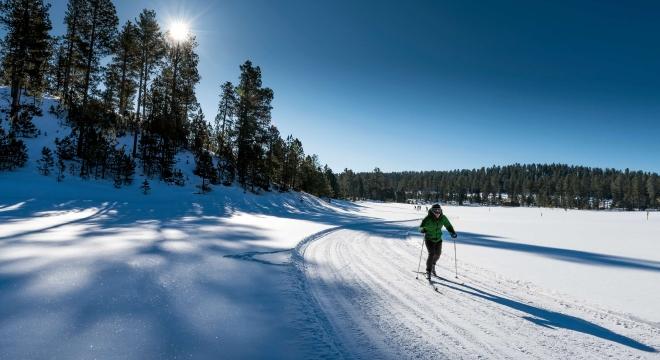 Winter Sports
The Black Hills get especially exciting in the winter. Hit the trails on snowshoes or a snowmobile. Explore the area on cross-country skis or feel the rush of downhill skiing and snowboarding. Powder-covered hills, tranquil forest trails and crystalline lakes set the scene for all kinds of winter fun.
See what others travelers are loving about the Black Hills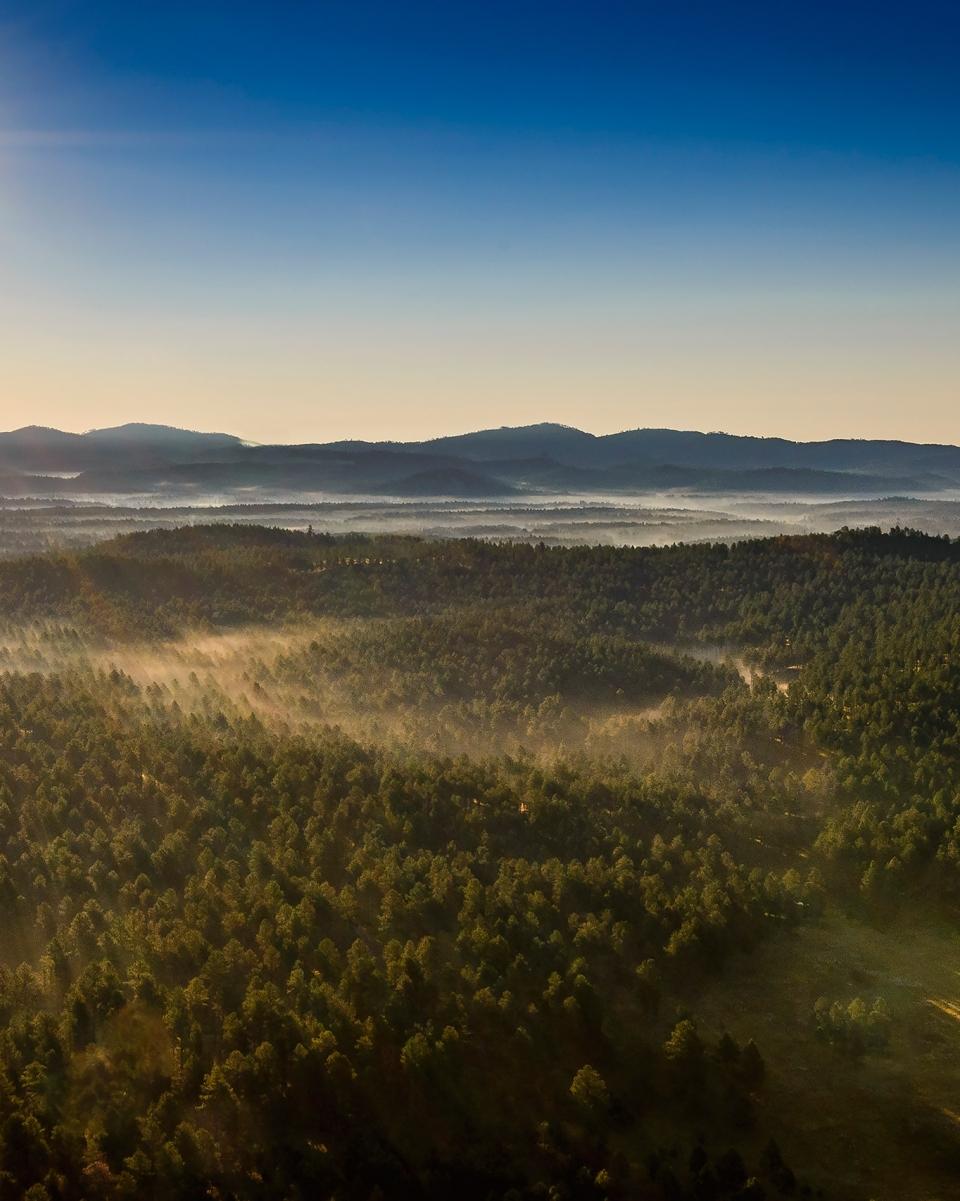 Plan Your Visit to the Black Hills National Forest
Check Out These Black Hills Businesses