Few truly wild places remain in this country. Custer State Park is one of them. Nearly 1,300 bison wander the park's 71,000 acres, which they share with pronghorn antelope, elk, mountain goats and a band of burros. Trail rides, scenic drives, bike rides and safari tours are perfect ways to explore this impressive South Dakota attraction.
Reflected in clear mountain waters, needles of granite splay into blue sky above emerald forests and windswept prairies, where herds of wildlife roam free.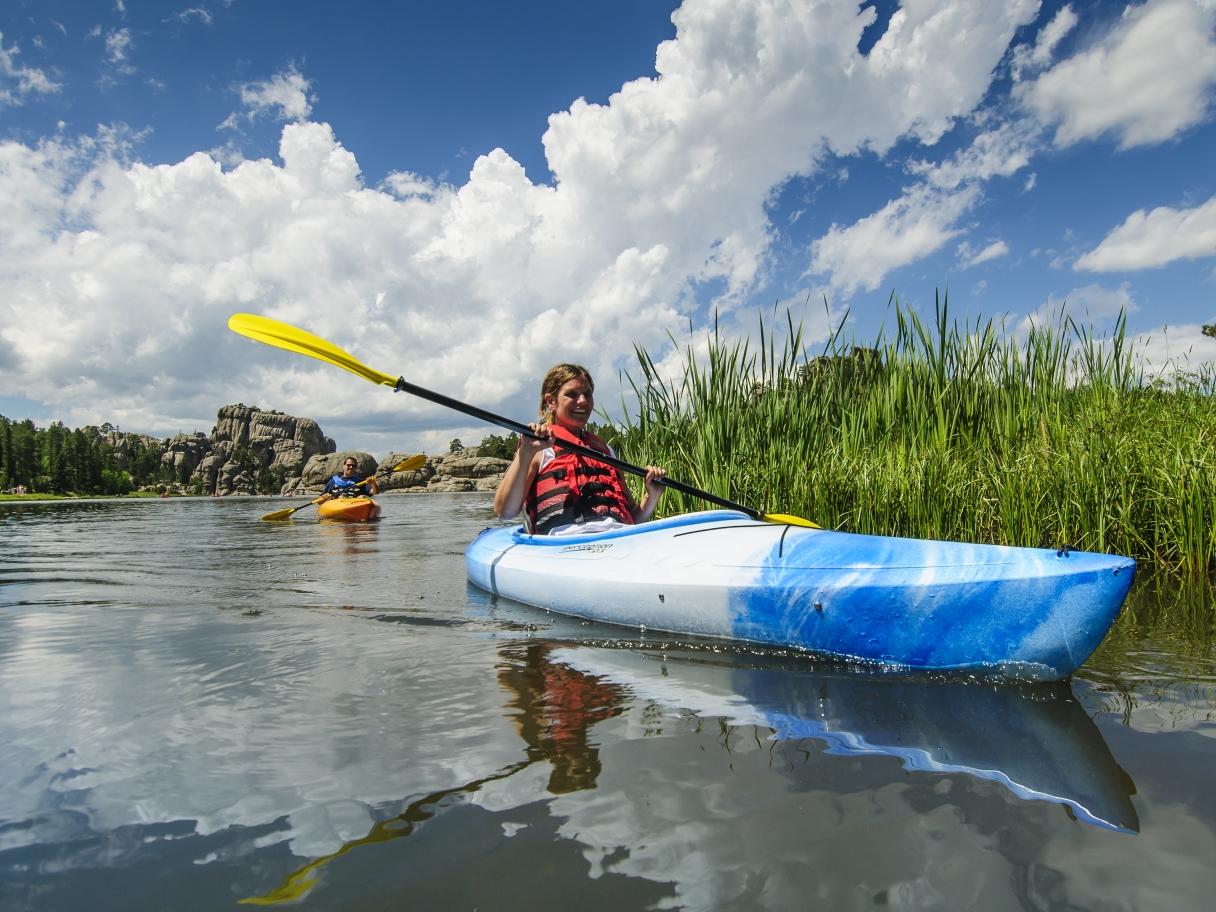 Let Your Feet Be Your Guide
Hit the trails! Explore 71,000 acres of park land where outdoor vacation adventures and nearby hotels.
Cruise Along Scenic Byways
Take in the Nature and Wildlife that Surrounds You!
Whether it's Needles Highway or Iron Mountain Road, discover the forest, tunnels, pigtail bridges and scenery along roads that engineers said could not be built. See the buffalo roam and a variety of animals including deer, antelope, begging burros, elk, big horn sheep, and prairie dogs.
Black Elk Peak
At 7,242 feet, Black Elk Peak (formerly Harney Peak) is the highest point in the U.S. east of the Rocky Mountains. It's topped by a stone fire tower and offers a magnificent view of the Black Hills. Access is available via trailheads within the park and the Black Elk Wilderness Area.
Plan Your Trip