Denver to Black Hills National Forest
Route Distance: 366 miles
Recommended Trip Duration: 5 days
Drive Time: 6.5 hours
A Rockin' Road Trip for Geology Lovers
As a dweller of the Rockies, you know how awe-inspiring rugged natural landscapes can be. That's why South Dakota's Black Hills should be at the top of your geology bucket list. Whether you're ascending a towering monolith or looking for gems underground, the rock formations of this region invoke wonder among any observer.
From Denver, a day trip is all it takes to get there. When you're feeling ready to travel, take this easy six-hour drive to see lots of exciting places as you journey through three states. Don't forget to order your Vacation Guide before hitting the road to discover even more South Dakota adventures.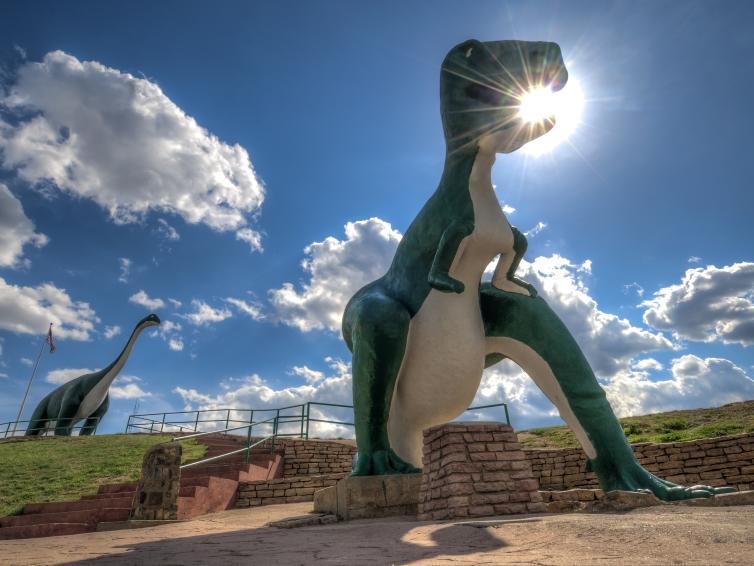 Denver, Co → Cheyenne, WY (1 hour and 45 minutes)
Cheyenne, WY → Custer, SD (4 hours)
As you enter South Dakota, take US-18 E to SD-89 N. Then follow US-385 N to Custer for your first taste of the Black Hills National Forest.
Go where the buffalo roam: Custer State Park, where you can drive among scores of these majestic creatures and spot dramatic spires of granite jutting above the trees. Get a room at Creekside Lodge (13389 US Highway 16A) within the park so you can pack in more activities. Feel like going off-road? Opt for a Buffalo Safari Jeep Tour.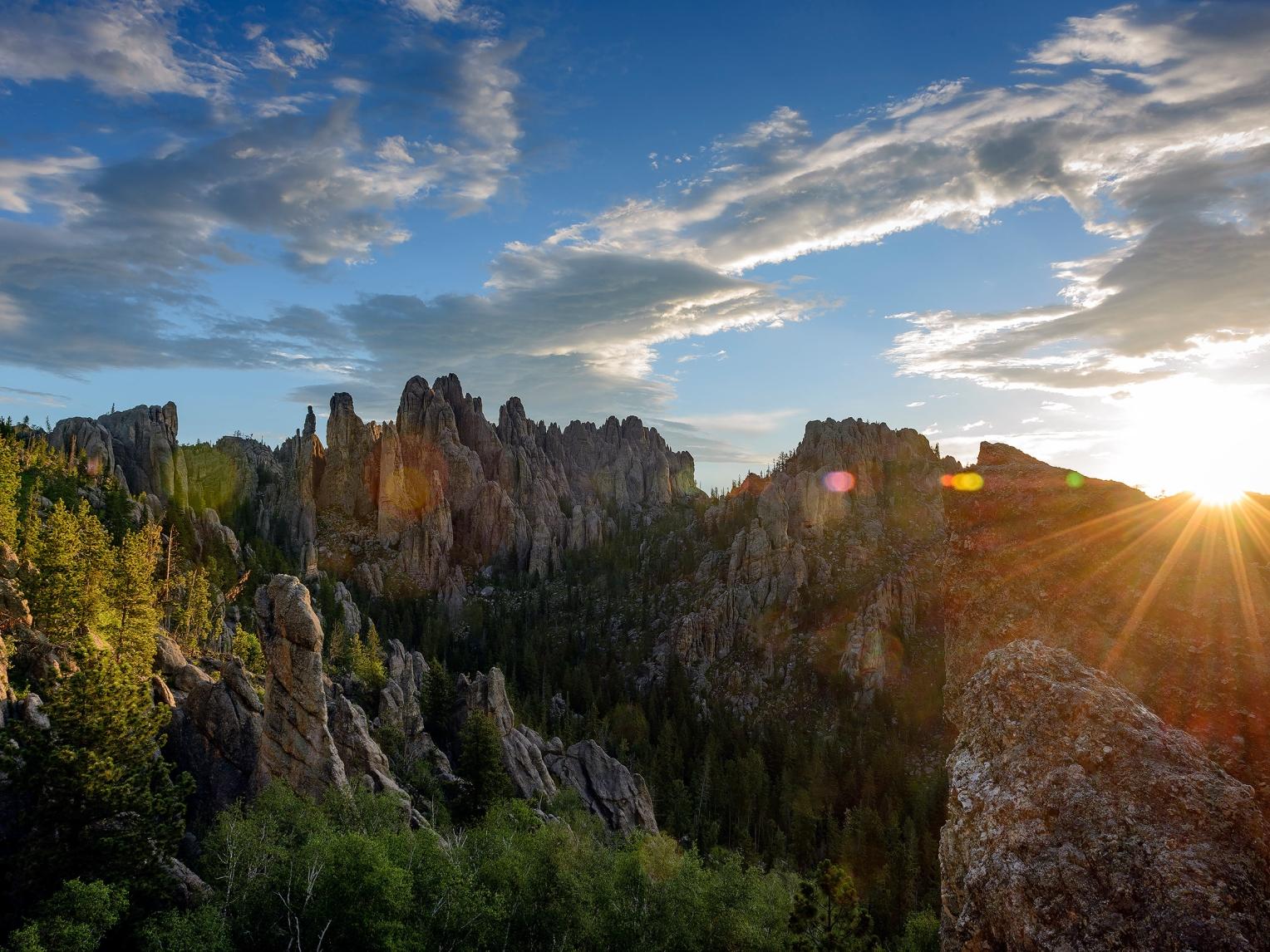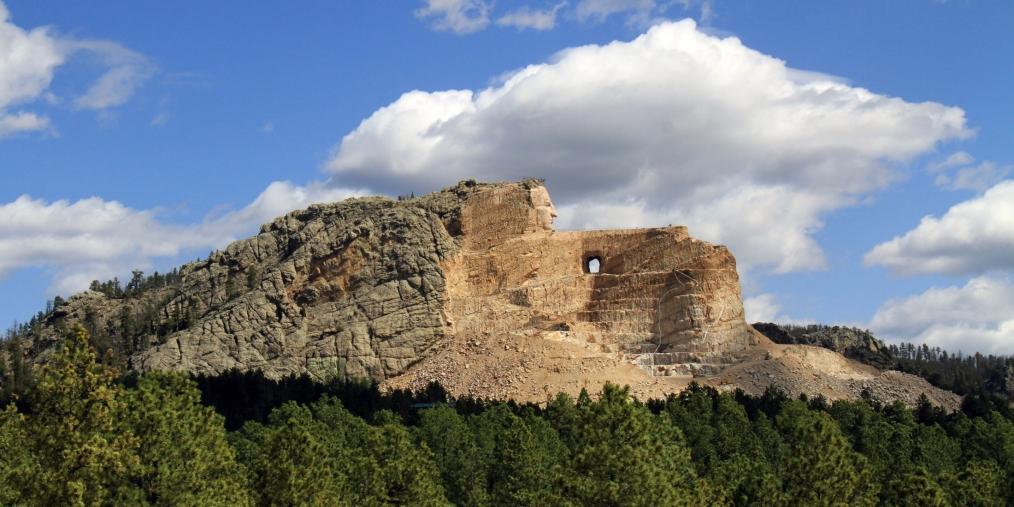 Delve further into the landscape by heading to Crazy Horse Memorial, which is set to be the world's largest stone carving. Then, go underground Jewel Cave National Monument to spot sparkling quartz formations millions of years in the making.
Custer, SD → Rapid City, SD (1 hour)
Drive northeast for about an hour and you'll arrive in Rapid City, the state's second-largest city. This city's location and entertainment options make it the perfect basecamp for the rest of your Black Hills adventure.  
Where to Stay
If you long to sleep under the stars, get a campsite at Whispering Pines Campground (22700 Silver City Road) west of town. To be in the heart of local history and art, book at historic Hotel Alex Johnson (523 6th St.).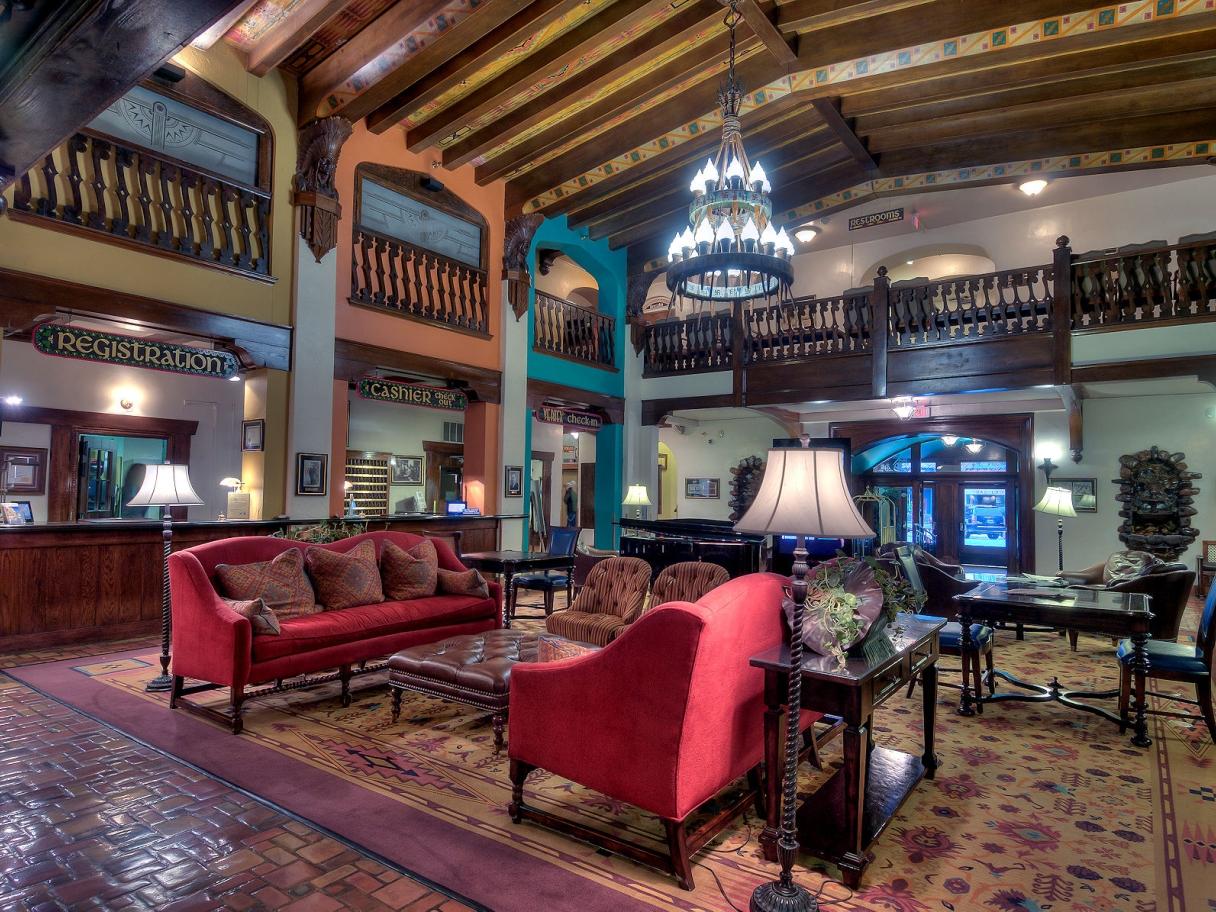 Where to Eat
Make at least one stop at Firehouse Brewing Company (610 Main St.), South Dakota's oldest brewpub. Everyone can find something on the menu, and their craft beers taste especially good after a day spent exploring the terrain. Colonial House Restaurant and Bar (2315 Mount Rushmore Road) is another crowd-pleasing option for lunch or dinner. For a hip atmosphere with a beer list to match, opt for Murphy's Pub & Grill (510 9th St.).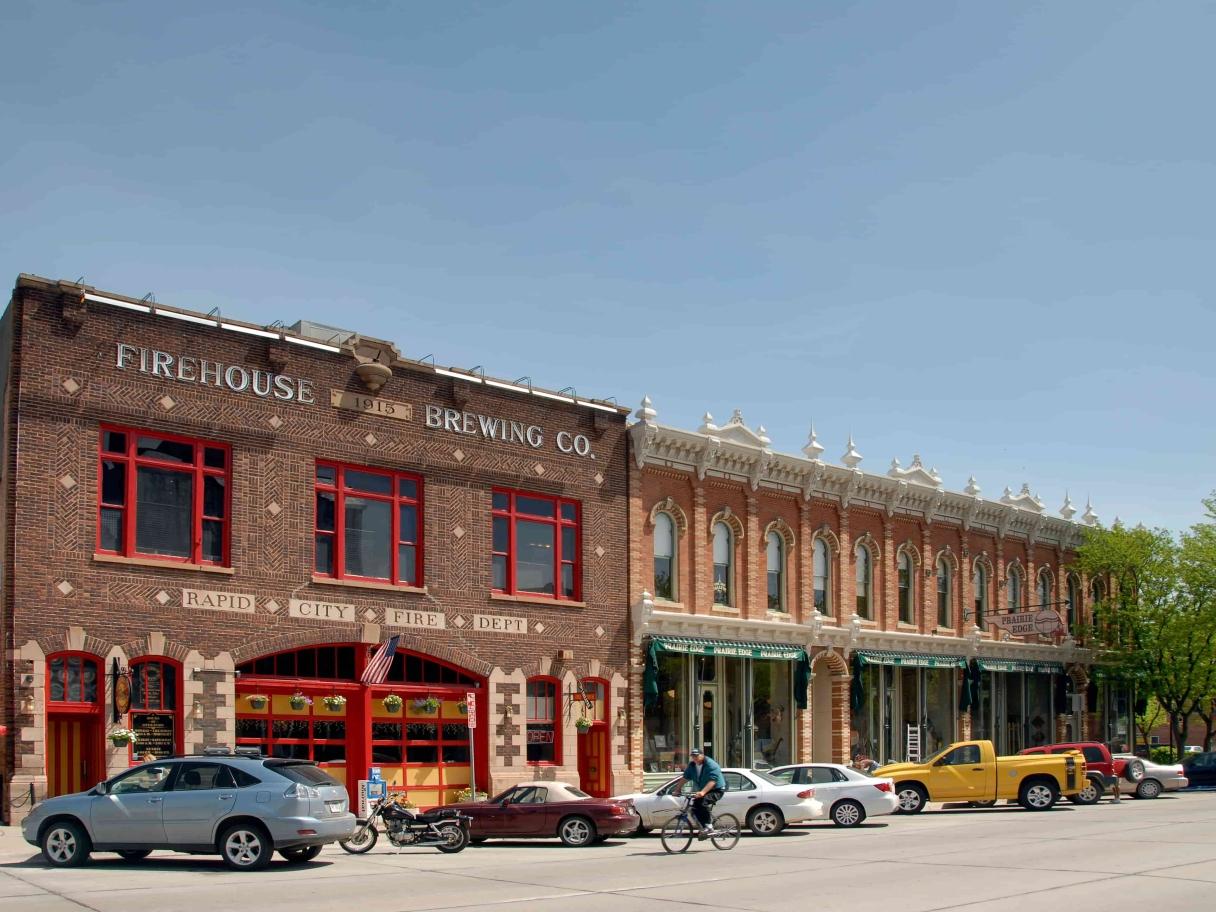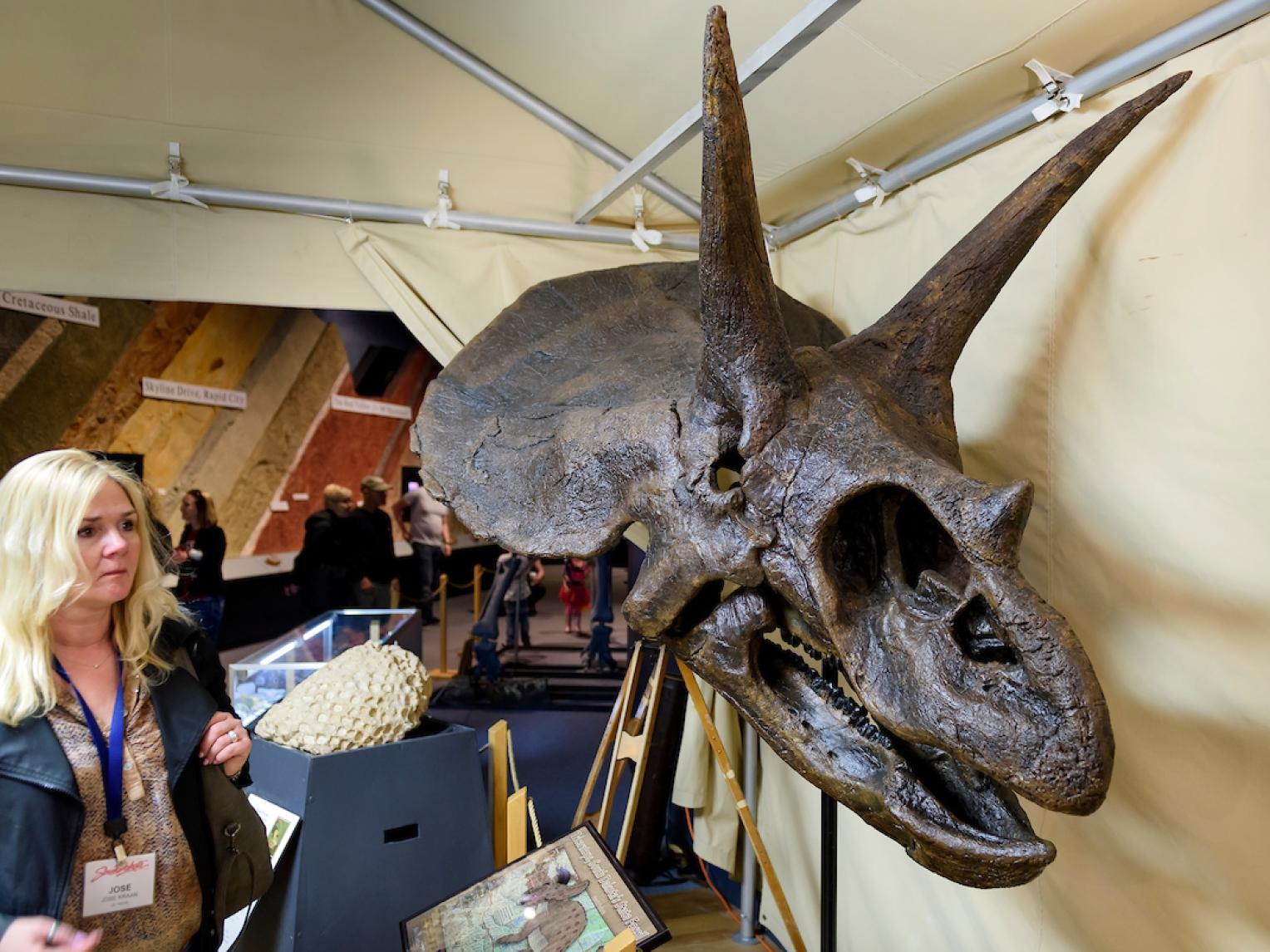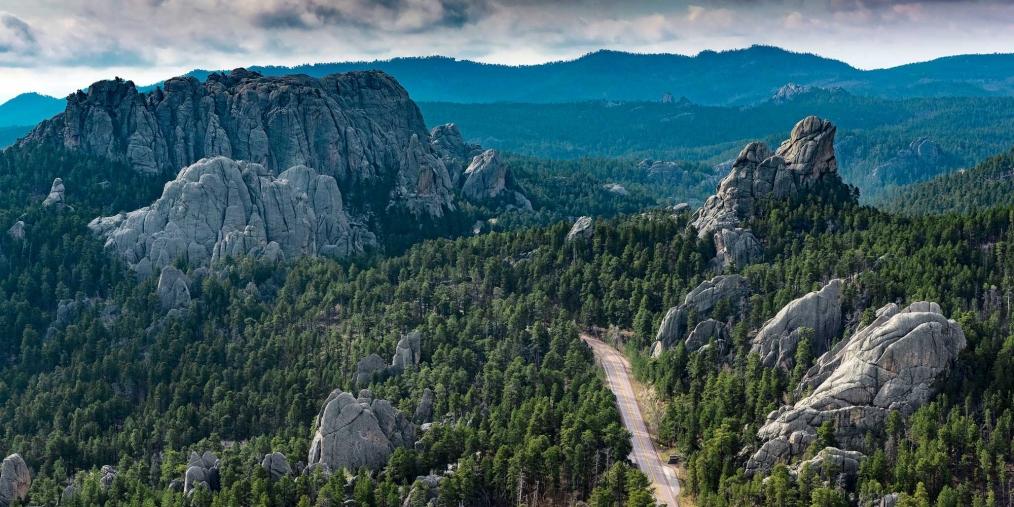 Of course, no Black Hills adventure is complete without a stop at Mount Rushmore National Memorial, where you can glimpse the likenesses of four former U.S. presidents forever memorialized in the Black Hills – the ultimate intersection of geology and history.
On your way back into town, do a little more wildlife spotting at Bear Country USA (13820 South Hwy 16), where you can come nearly face to face with adorable bear cubs, wandering buffalo and more. And for one last look at the Black Hills' intriguing past – and a whimsical tribute to the creatures whose fossils can be found there – head to Dinosaur Park (940 Skyline Drive).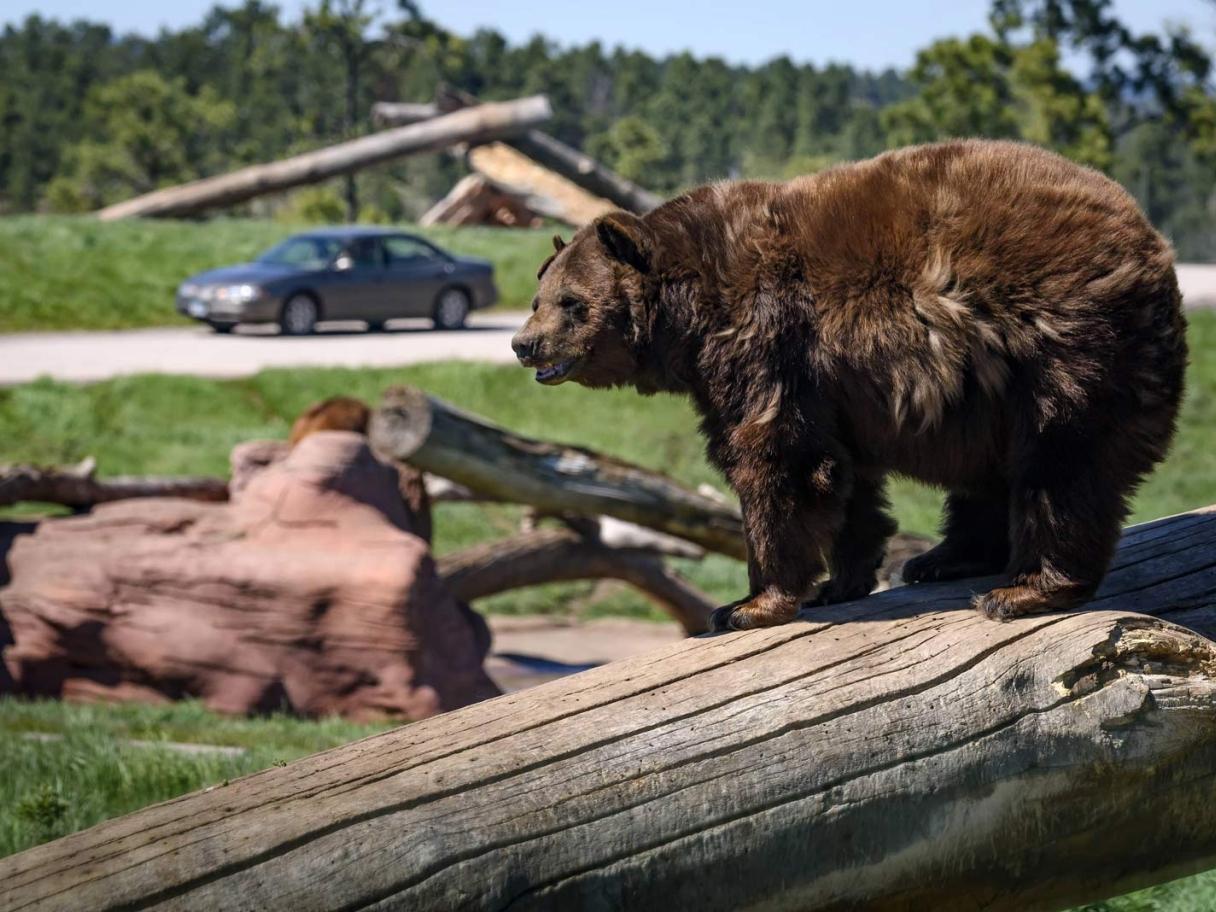 Start Planning Your Next Trip to South Dakota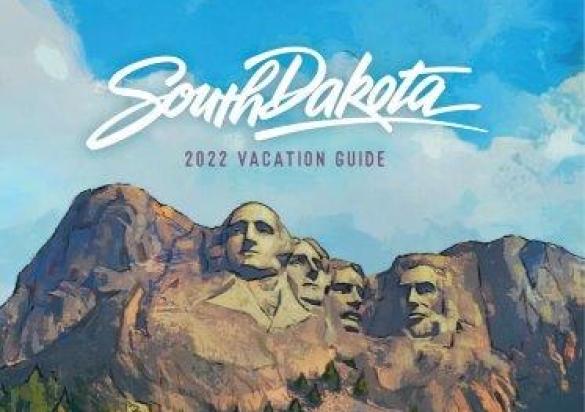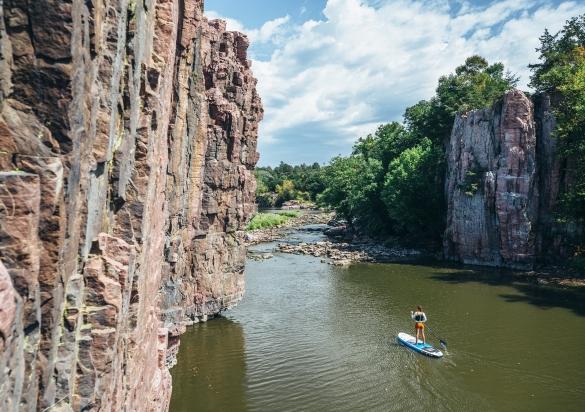 SEE WHAT GREAT PLACES OTHERS DISCOVERED ON THEIR SOUTH DAKOTA ROAD TRIP