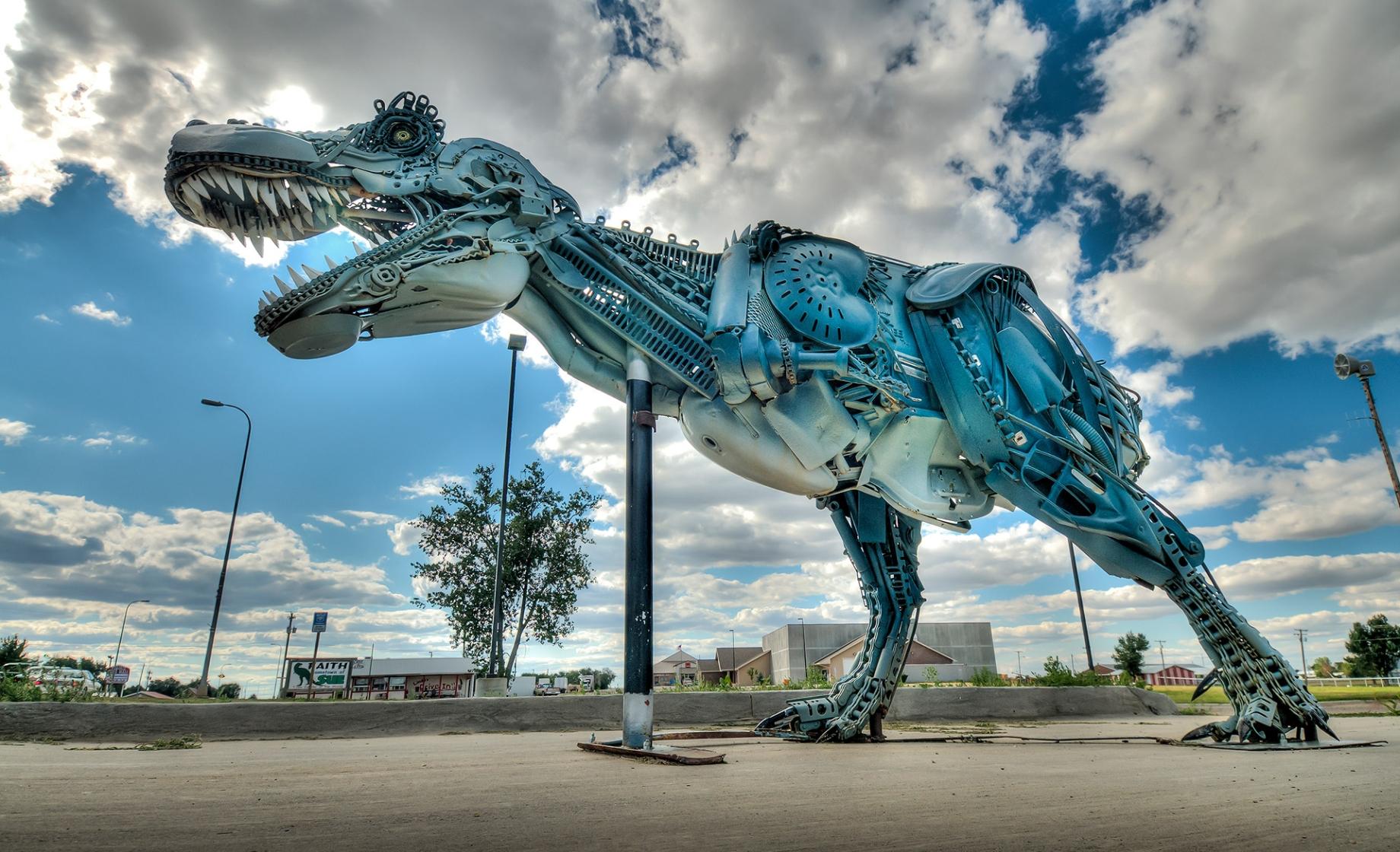 This tiny town made big news when a fossil hunter found the most complete T.rex skeleton ever discovered.
Locals call the town of Faith "a prairie oasis" for its rural beauty and peaceful ambiance. But the town of 421 people gained a new nickname in 1990: "T.rex Capital of the World."
On August 12, 1990, fossil hunter Sue Hendrickson discovered some dinosaur bones while on a commercial fossil-hunting expedition in an area near Faith called the Hell Creek Formation. Once excavation was complete, it was clear this was no ordinary find — the fossil was one of the most complete and best-preserved Tyrannosaurus rex skeletons in the world, measuring 42 feet long and estimated to be approximately 67 million years old.
The fossil was named "Sue" after Hendrickson, but that's where the ownership basically ended. A 10-year-long custody battle ensued, involving the Black Hills Institute for Geological Research, the landowner where the fossil was found, and the federal government. In the end, Sue the T.rex ended up being purchased by Chicago's Field Museum of Natural History for the unprecedented sum of $8,362,500, and the entire story became the subject of an award-winning documentary called Dinosaur 13.
While the fossil couldn't be kept in the state where it was found, the town of Faith still celebrates the discovery. Travelers coming through on Highway 212 can see a version of Sue at 204 1st St. E, but it's not made of bone. Instead, it's a recycled iron sculpture made by renowned South Dakota sculptor John Lopez. Not far away is a sign that proudly declares Faith the "Hometown of Sue," and no one can take that honor — or the unique sculpture — away from this western South Dakota town.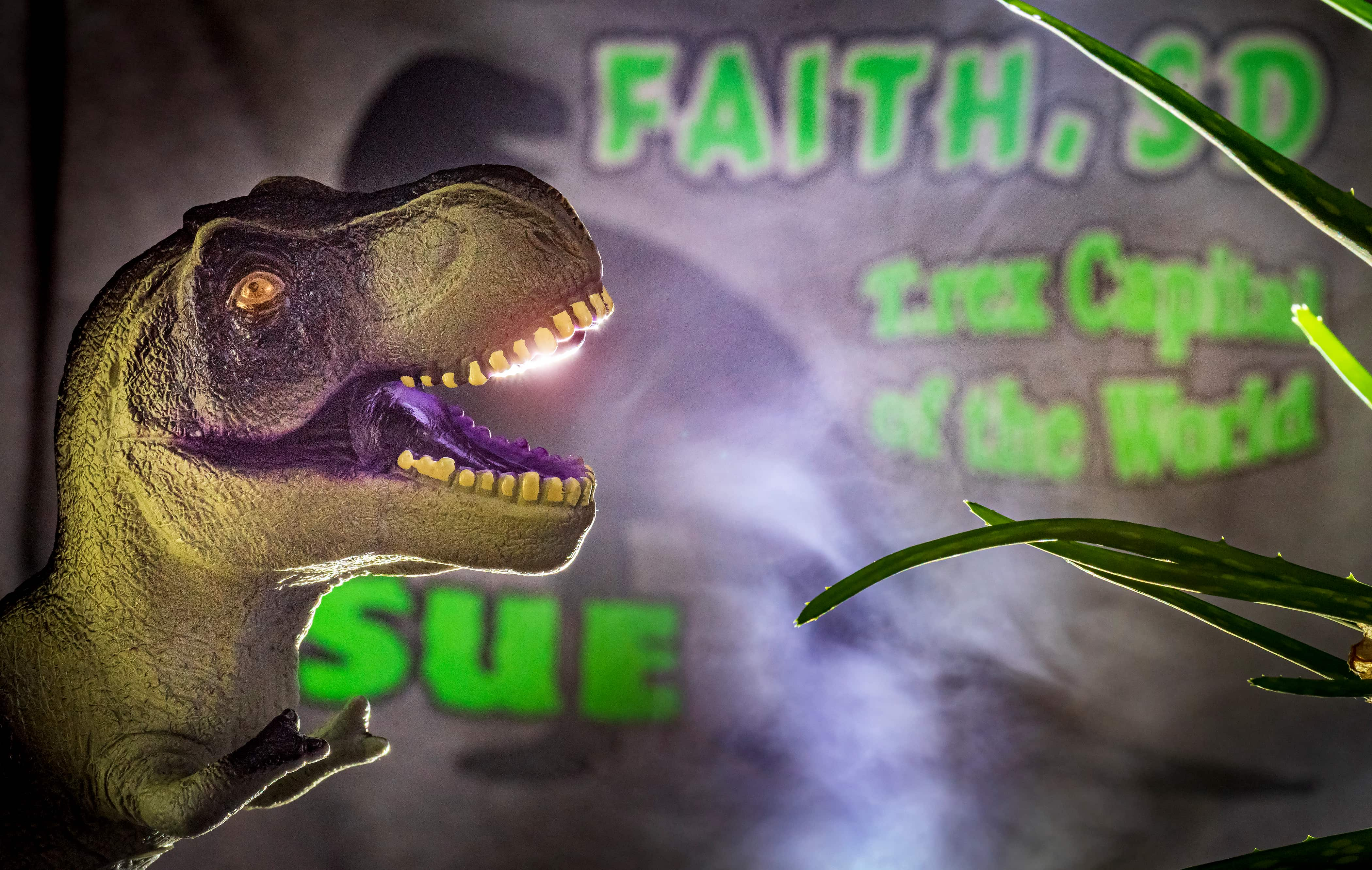 Adventures for the Whole Family
Start Planning Your Next Trip to South Dakota