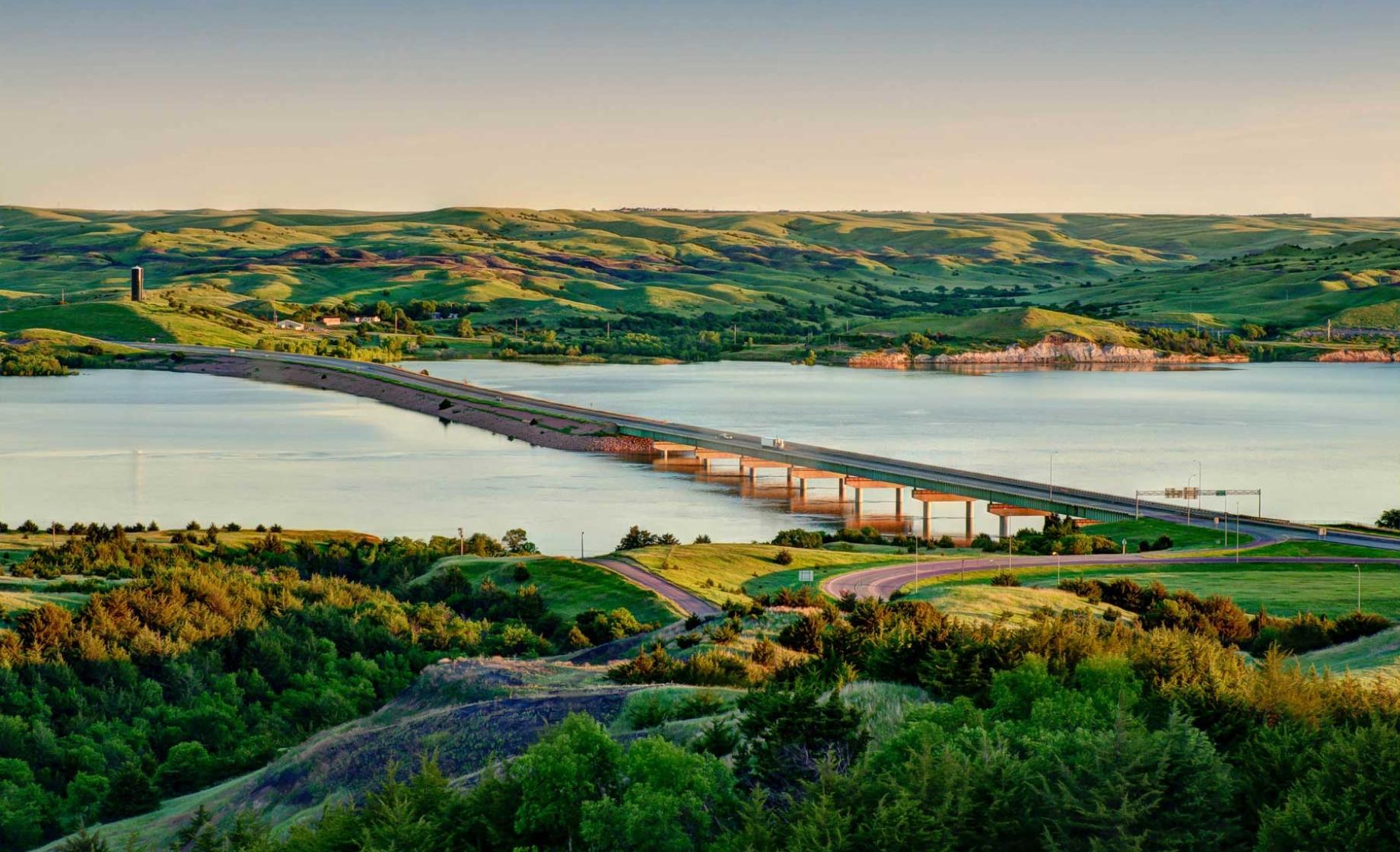 Cruise your home-on-wheels to and through these top South Dakota experiences.
To hit the road in an RV is already an exercise in independence. Make the most of your highway autonomy with these most excellent South Dakota adventures.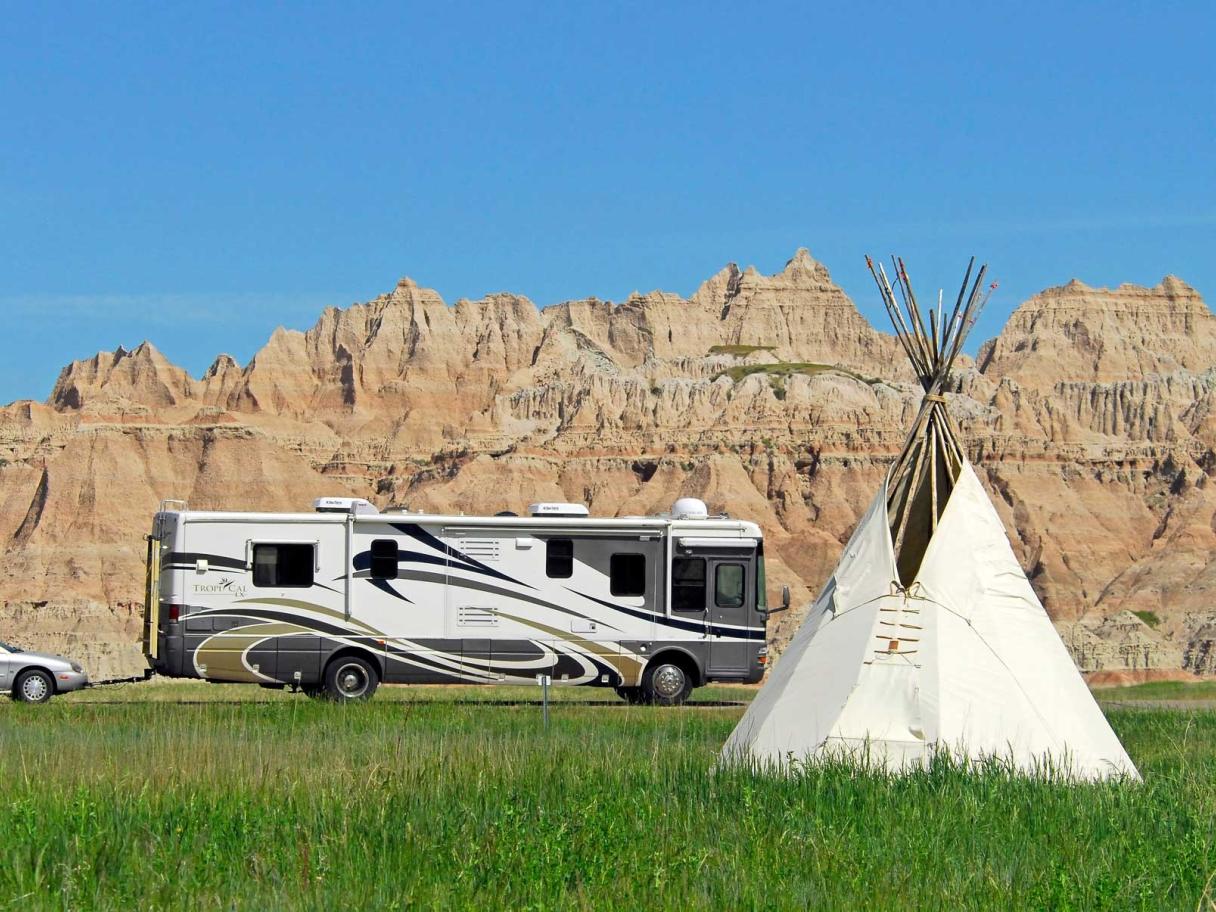 Good Cruisin' in the Badlands (Badlands National Park)
With 244,000 acres of striking buttes, pinnacles, and spires, it doesn't take much to imagine you're driving on another planet as you cruise Badlands National Park. The 39-mile Badlands Loop State Scenic Byway will allow you to see multi-colored rock formations – and maybe even some antelope, buffalo, prairie dogs, and other wildlife. A stop at the Ben Reifel Visitor Center (located at the loop's southeastern tip) will offer information, ranger-guided programs, and hiking ideas. If you get hungry along the way, stop next door at Cedar Pass Lodge for some vittles, including an Indian Taco that is guaranteed to leave you full and happy.
Entry fee: It's $30 for any private vehicle, and the pass is good for one week. An annual pass is $50. Click here for more info
Best nearby RV sites: You can bask in the Badlands' spires and buttes from Cedar Pass Campground. Click here for other Badlands camping spots. Inside the city of Wall, you can also find plenty of options.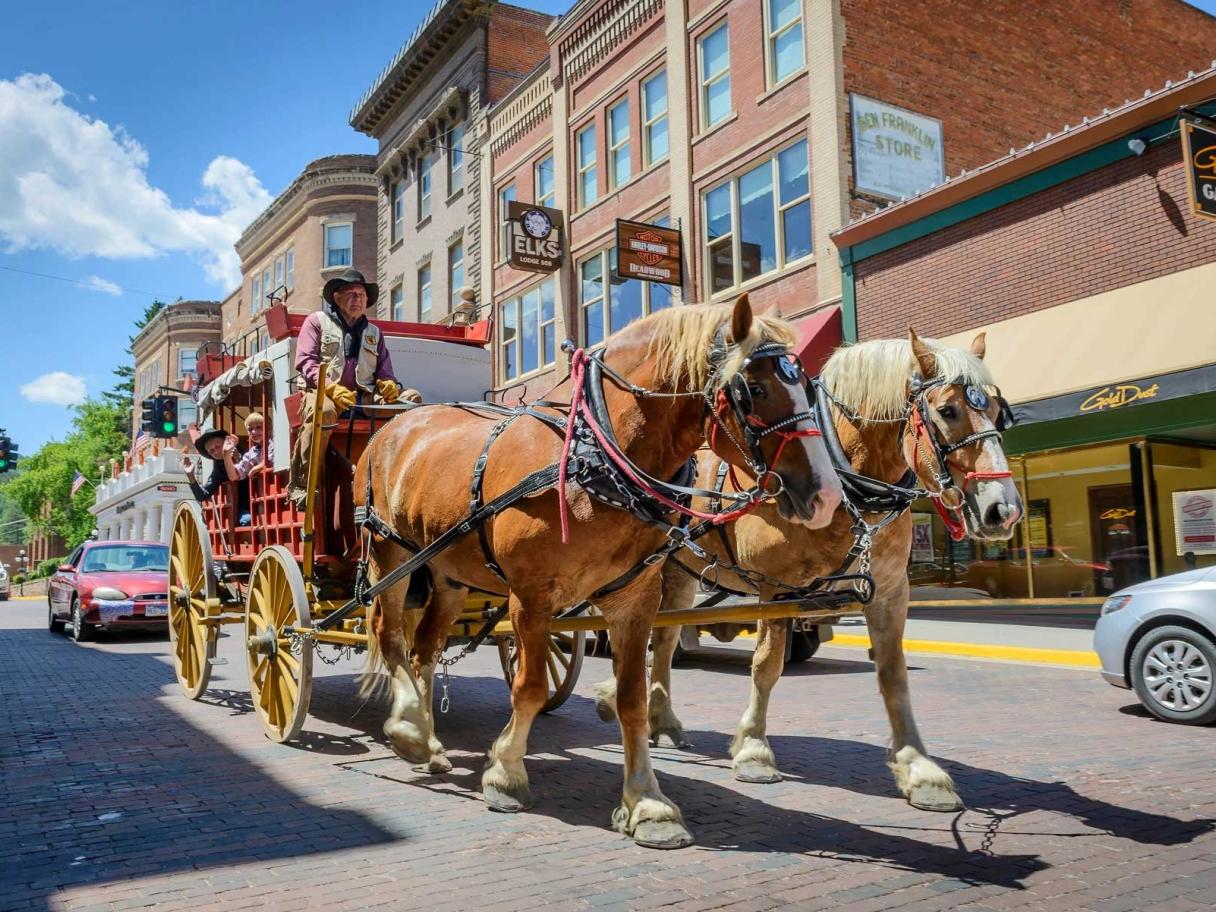 History, gaming, and a great big hole (Deadwood/Lead)
The Wild West spirit that birthed Deadwood never died—it just got safer. Explore the town's rich history in the Adams Museum, Days of '76 Museum, or just wandering downtown. Catch a live shootout (where no bullets actually whiz) for an immersive historical experience the entire crew will enjoy. Try to win your fortune at one of the city's many gaming establishments, and dine on fare ranging from simple to succulent. 
As if Deadwood wasn't exciting enough, the town of Lead is right next door. Lead is home to the Historic Homestead Opera House, delicious beer brewed at Dakota Shivers, and the Sanford Lab Homestake Visitor Center. Not only can you learn about the Sanford Underground Research Facility – a cutting edge place where scientists are studying the mysteries of the universe — but $5 gets you the opportunity to blast a golf ball into the Open Cut, a 1,250-foot-deep chasm created from the city's previous life as a mining town.
Best nearby RV sites: Go luxurious at Elkhorn Ridge, enjoy free trolley service to Deadwood at Deadwood/Black Hills KOA, or embrace the "you catch 'em, we cook 'em" fishing option at Fish 'N Fry Campground. For a complete list of Deadwood campground options, click here.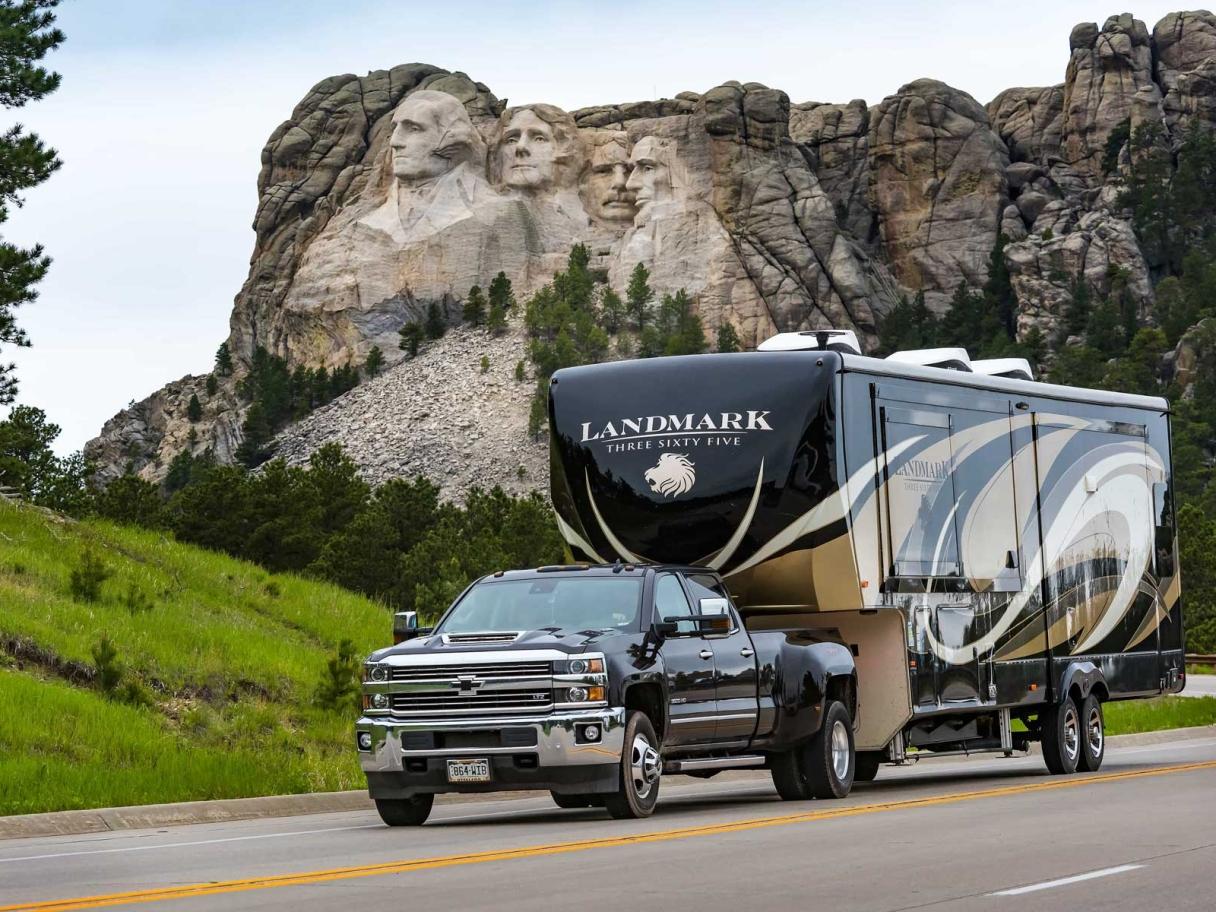 The Impossible Made Possible (Peter Norbeck National Scenic Byway)
When Peter Norbeck told people of his plan to develop Needles Highway through Black Hills National Forest, engineers said it couldn't be done. Norbeck was undeterred.
He marked the entire course by horseback and on foot, creating a road that takes travelers by Sylvan Lake and the Needle's Eye.  Needles Highway became part of the Peter Norbeck National Scenic Byway, a sort of figure-8 loop that includes Needles Highway and Iron Mountain Road. Following the path that Norbeck began will take you to some of the most beautiful spots in South Dakota, including Custer State Park and the Norbeck Wildlife Preserve. You'll also be very close to Mount Rushmore National Memorial and the Black Elk National Wilderness Area.
Well done, Peter. 
Best nearby RV sites: Custer State Park has 11 different campgrounds, so finding exactly what you're looking for is nice and easy. Click here for a complete list and more info.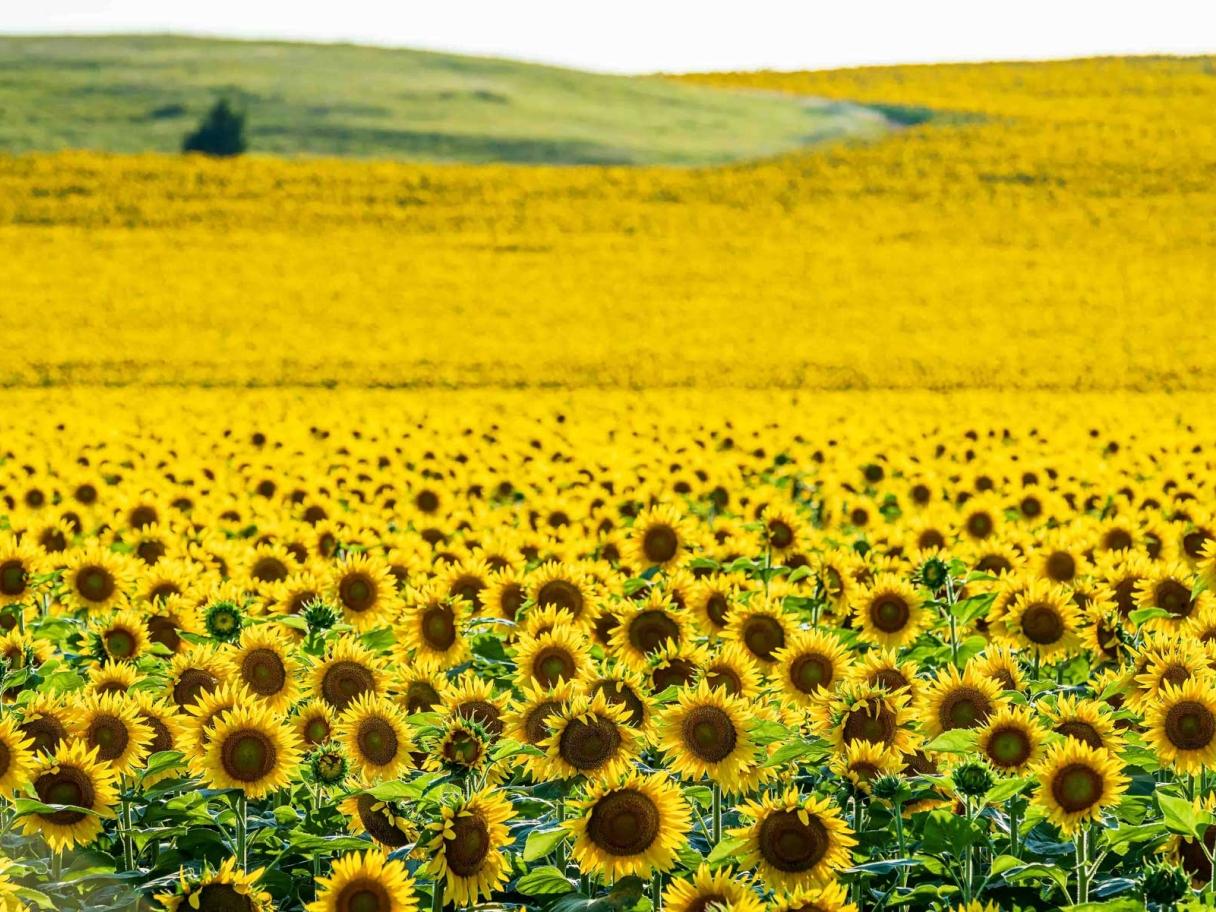 Just Add Flowers (Sunflower Corridor)
Every year, some fields explode with yellow in late summer. That can lead to very scenic drives along seemingly infinite fields of sunflowers. Depending on the growing season, sunflowers begin to bloom sometime in late July or early August and stay brilliant for approximately 30 days. Fluctuations in weather and crop rotation make it hard to say exactly where you can see the fields each year, but some stretches of highway — like Highway 34 west of Pierre — are pretty consistent. If you're in South Dakota during prime sunflower season, explore to find field views that will take your breath away. Click here for proof.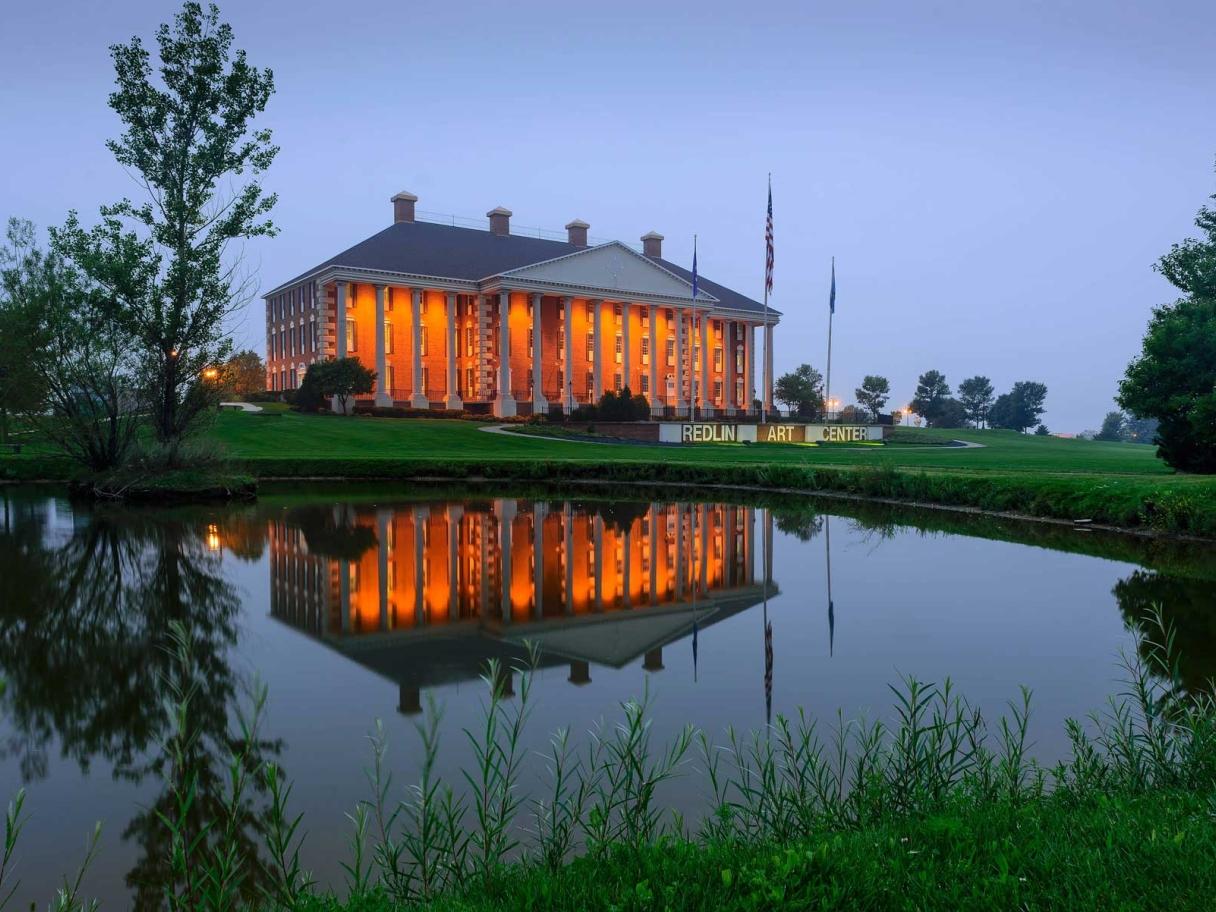 29 and Feeling Fine (I-29 Cultural Corridor)
Running north to south in eastern South Dakota, Interstate 29 is a prime route to conveniently enjoy history, culture, and fun. Start on the northern or southern end, or hop in along the way for plenty of options, including the mysterious Sica Hollow State Park, the National Music Museum, and SculptureWalk, a most excellent collection of sculptures spread throughout downtown Sioux Falls. Click here for a full breakdown of the I-29 Cultural Corridor.
Best nearby RV sites: It all depends on where you settle in for the night, but check out this list of state parks and recreation area camping options to find your perfect spot.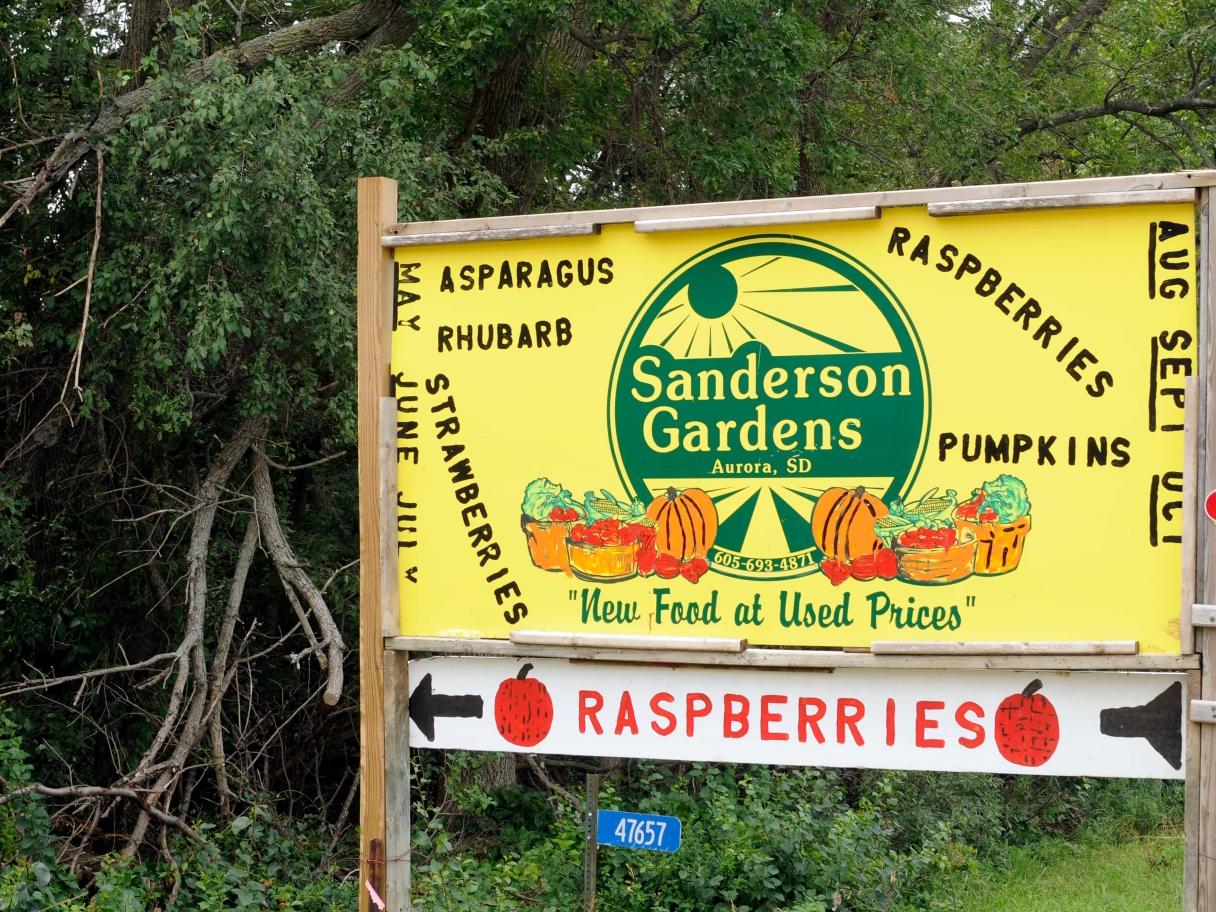 Feel the Heartbeat of Highway 14
First Beauty (Native American National and Scenic Byway)
The history and culture of South Dakota's earliest residents is alive and well along the Native American National and Scenic Byway. Running north and south through central South Dakota, this comfortable cruise will take you over the Missouri River and to superb spots to see wildlife, open skies, and Native American history & art. Click here for route highlights and info.
Best RV sites: From south to north, you have some unique options, including Randall Creek Recreation Area near Pickstown, Platte Creek Recreation Area near Platte, Arrowwood Resort & Conference Center at Cedar Shore in Chamberlain/Oacoma, West Bend Recreation Area near Fort Thompson; Farm Island Recreation Area near Pierre, Oahe Downstream Recreation Area near Fort Pierre, and Indian Creek Recreation Area and West Pollock Recreation Area near Mobridge.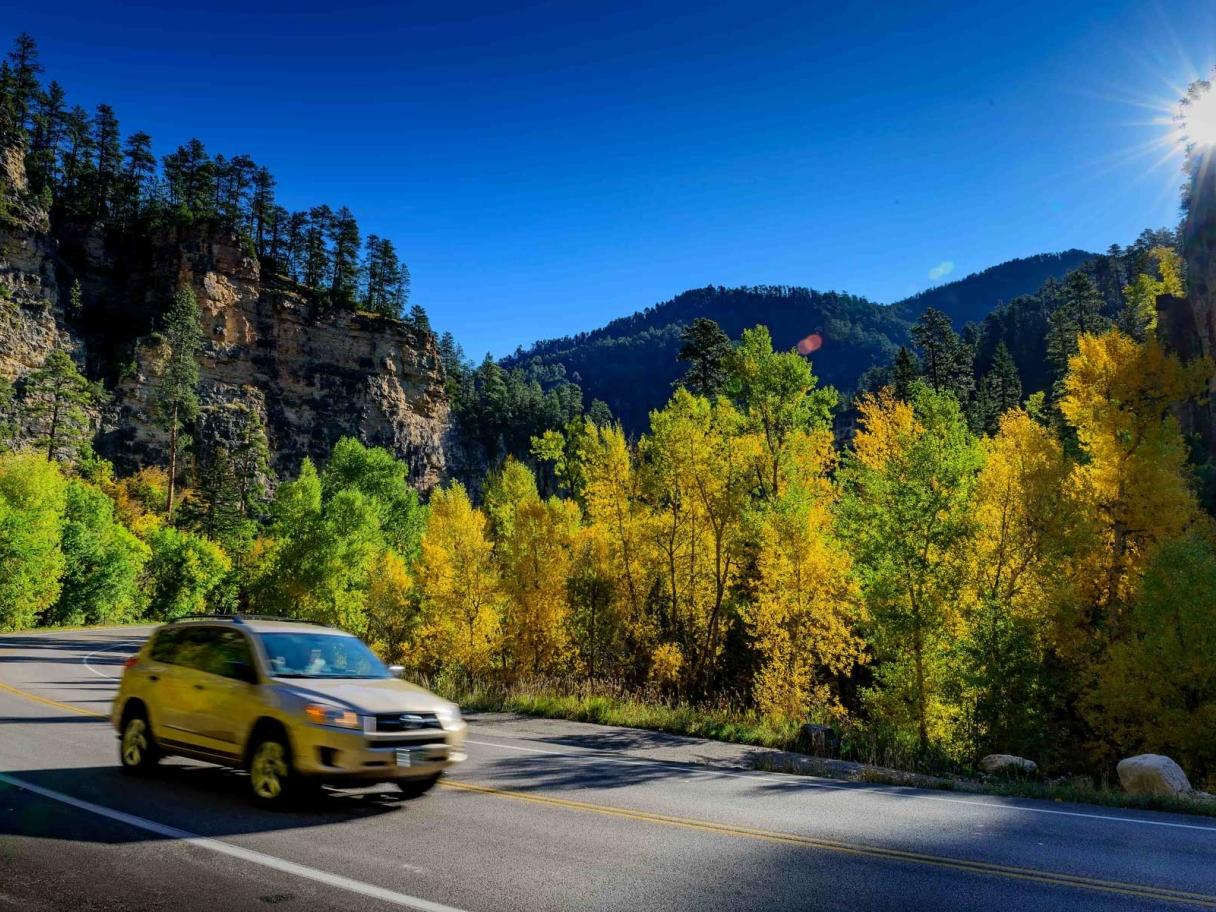 Yellowstone National Park by way of South Dakota (Black to Yellow Trail)
The original "Black to Yellow Trail" was designed to help people enjoy South Dakota along the way to Yellowstone National. This modern-day upgrade takes you through the entire state on your way to Yellowstone. Following this route guarantees an unforgettable trip featuring natural wonders, unique stops and delectable, and the Midwestern friendliness that South Dakota is know for. Click here for the full breakdown. Warning: Taking this trip might make you consider becoming a full-time South Dakotan.
Great places are waiting, so hop in your RV!
Start Planning Your Next Trip to South Dakota