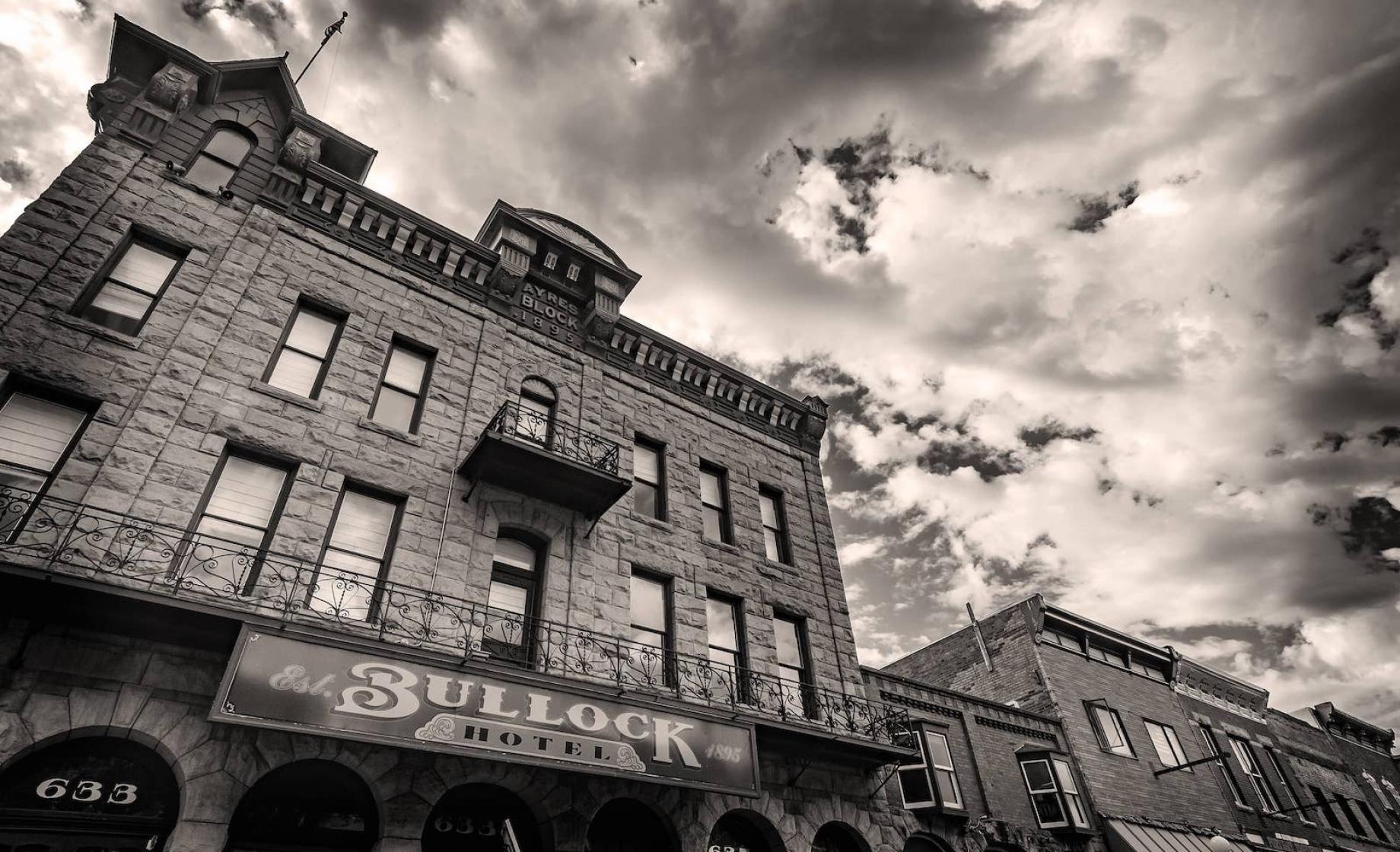 Find out for yourself if this is indeed South Dakota's most haunted city. You're likely to have plenty of fun either way.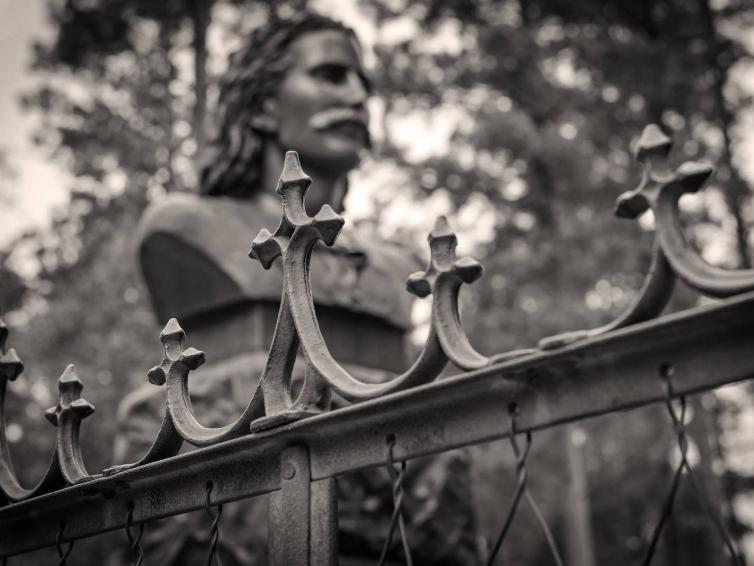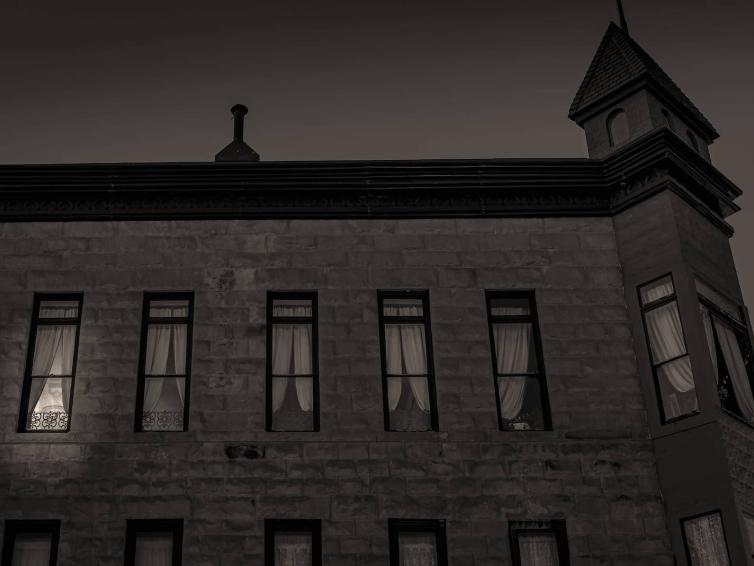 Whether you're familiar with its Wild West history or the award-winning HBO show, you probably know that Deadwood is a town that's good at celebrating. Halloween is no exception.  The annual Deadweird event fills the town with music, celebration and some elaborate costumes, but it doesn't have to be October for things to get spooky. Deadwood's rich history has created many a legend. Some of those include residents whose spirits are rumored to remain. Check out this list for some of the most popular ghost stories in Deadwood.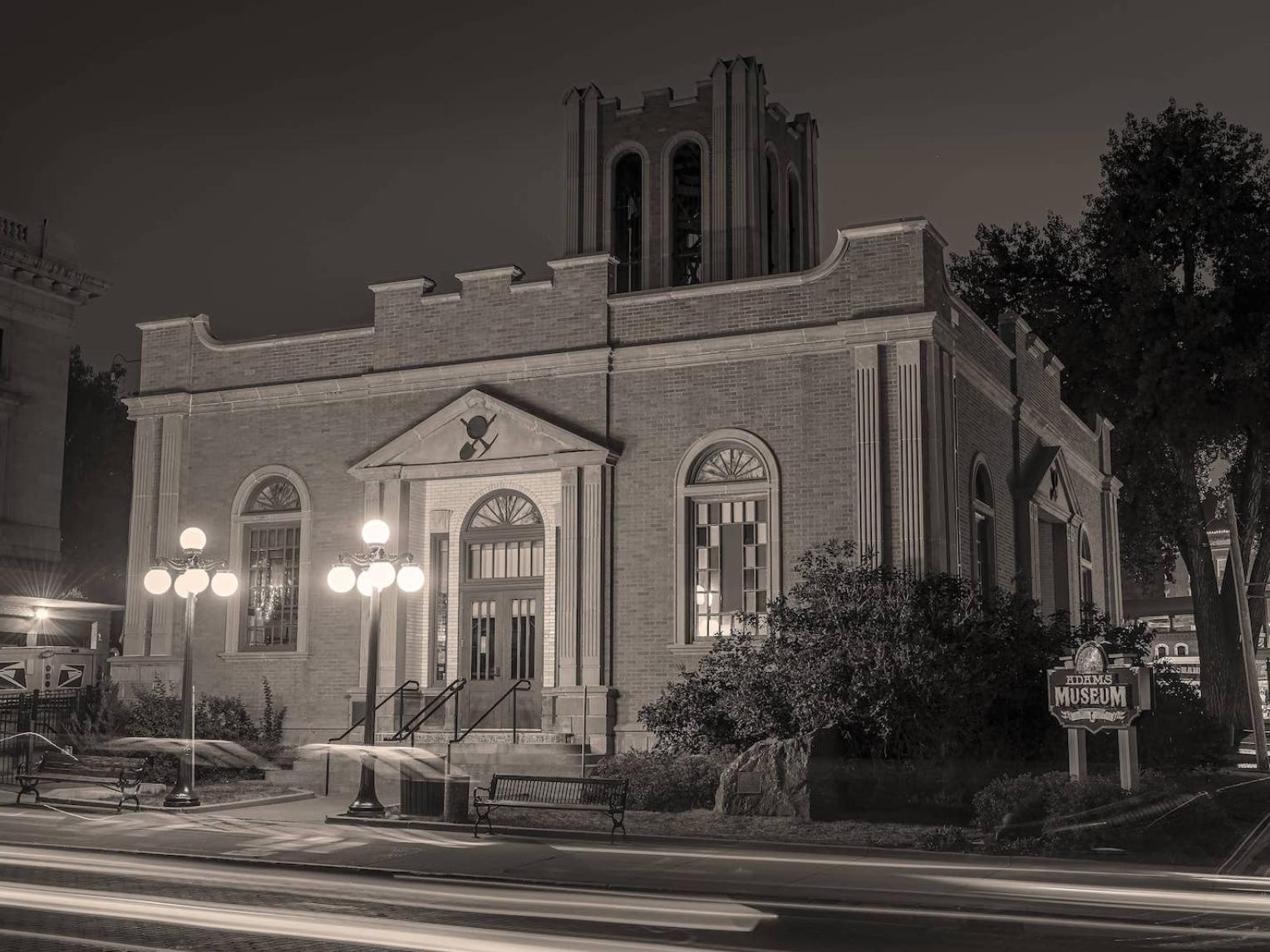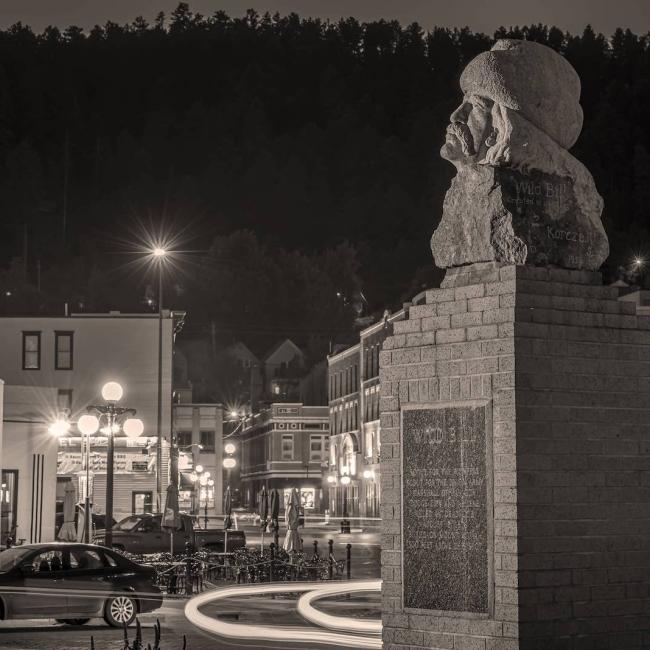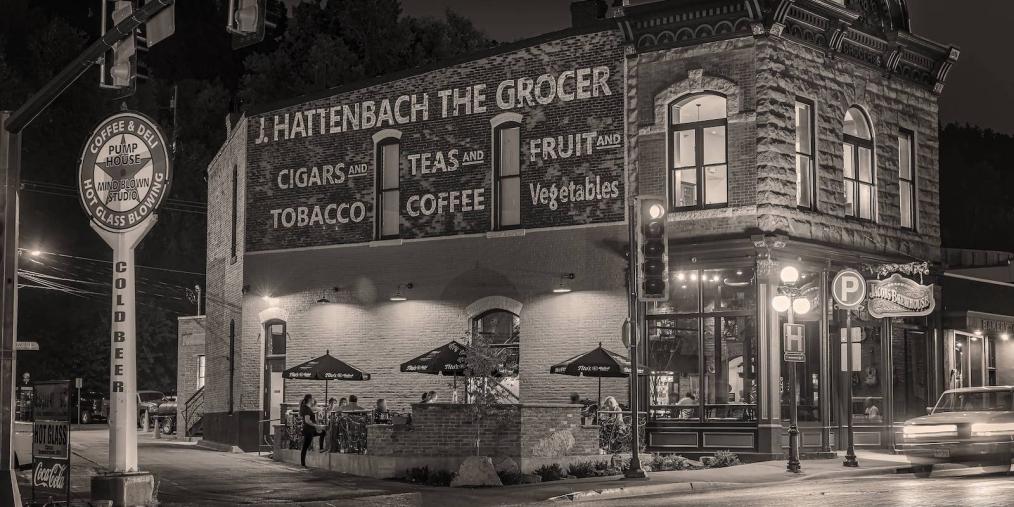 Bullock Hotel
633 Main St.
When the topic of haunted South Dakota comes up, the Bullock Hotel is often the first place mentioned. Seth Bullock came to Deadwood to build a hardware store but ended up a sheriff, U.S. Marshall and legislator before his death in 1919. Some say that hasn't stopped him from keeping an eye on his hotel.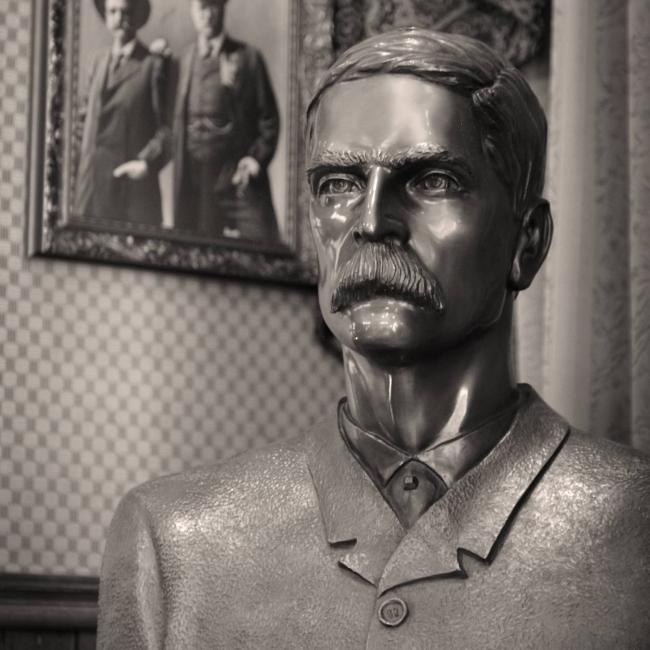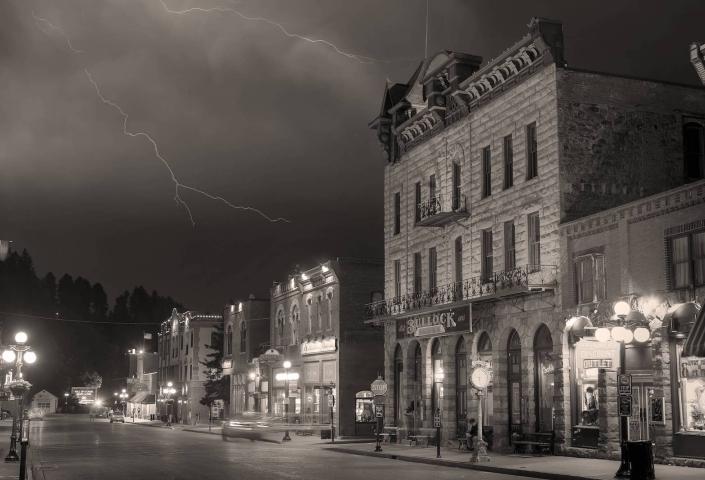 Everyone from residents to authors claim Bullock's ghost is still active in the building, but his intentions don't seem to be malicious. Sure, he can be a bit of a prankster, moving chairs and other objects until a brave employee tells him to stop it, but it seems he mostly just wants his employees working hard and his patrons happy. This includes the famous story of parents that couldn't find their young son. After frantically searching the hotel, they returned to their room to find the boy happy and healthy. He told them he'd left to get a soda and got lost, but a nice man helped him find his room. When the family went to check out the next morning, the boy identified the helpful man — by pointing at a portrait of Bullock.
For the full story, visitors can make the hotel's ghost tour part of their stay in one of the most historical and renowned hotels in Deadwood. Guided tours are available for $20 per person on Fridays, Saturdays and Sundays starting at 5 p.m. No reservations are needed. Tours last approximately 90 minutes.
Fairmont Hotel and A&B PIZZA AT OYSTER BAY
628 Main St.
If you've walked Deadwood's cobblestone streets, you'll recognize the Fairmont Hotel. Built in 1898 in the heart of Deadwood's "Badlands" district, the property was featured on the Deadfiles and Ghost Lab. Over the course of its 125-plus-year history, it housed a Victorian brothel, Turkish bath, speakeasy, and many other legal & illegal pursuits. Several deaths and at least one murder occurred on the premise, likely contributing to ongoing paranormal activities.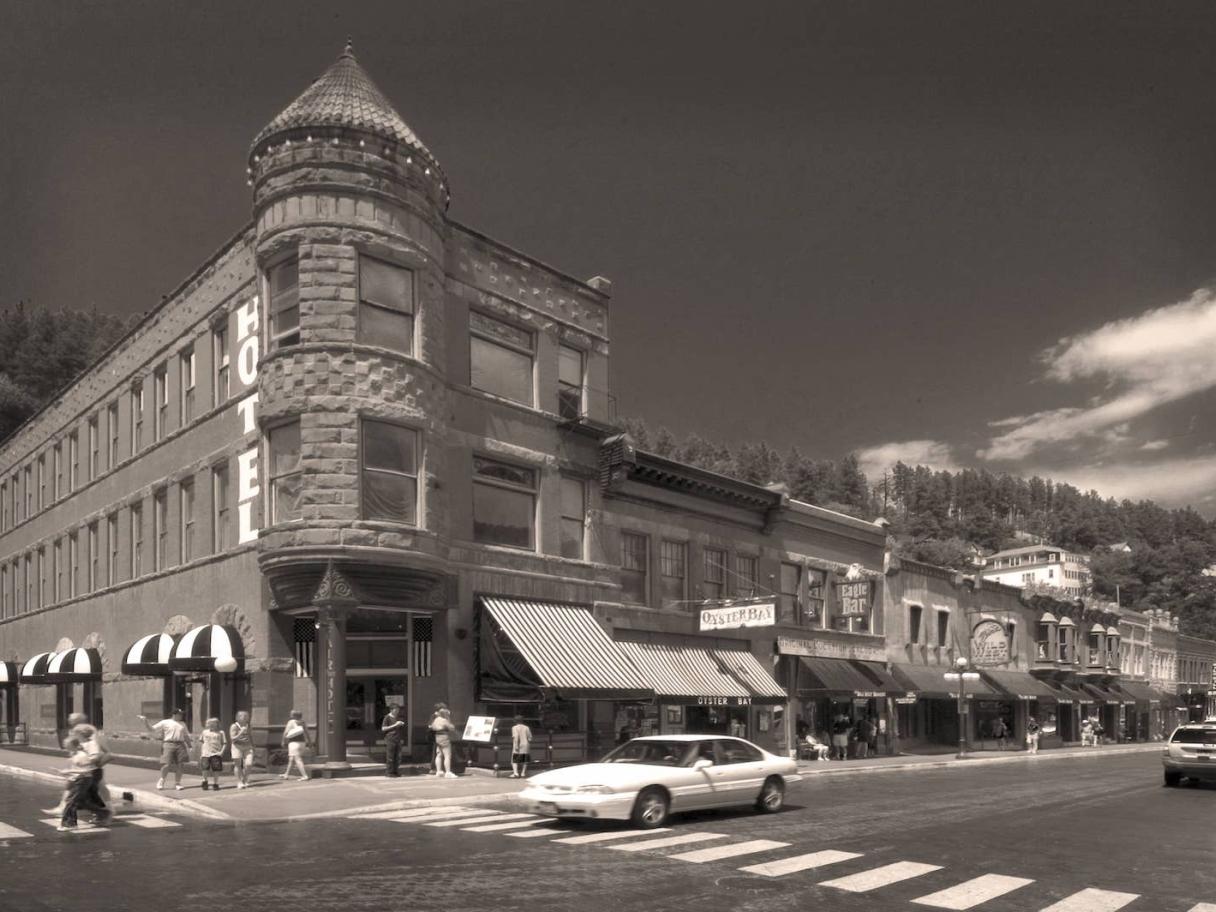 If you want to experience the spirits of Deadwood's past for yourself, ghost & paranormal tours are available nightly at 8:30 p.m. No reservations are necessary. The 80-minute tours tie the Fairmont's violent & colorful past to its present-day hauntings.
Silverado-Franklin Hotel & Gaming Complex
709 Main St.
The Franklin Hotel is a beautiful restored hotel that has one of Deadwood's best restaurants in the basement. The look of the place is so pleasing, in fact, that early investor Harris Franklin still likes to check in on his namesake. Some have claimed Franklin sometimes appears to make sure employees are doing their job.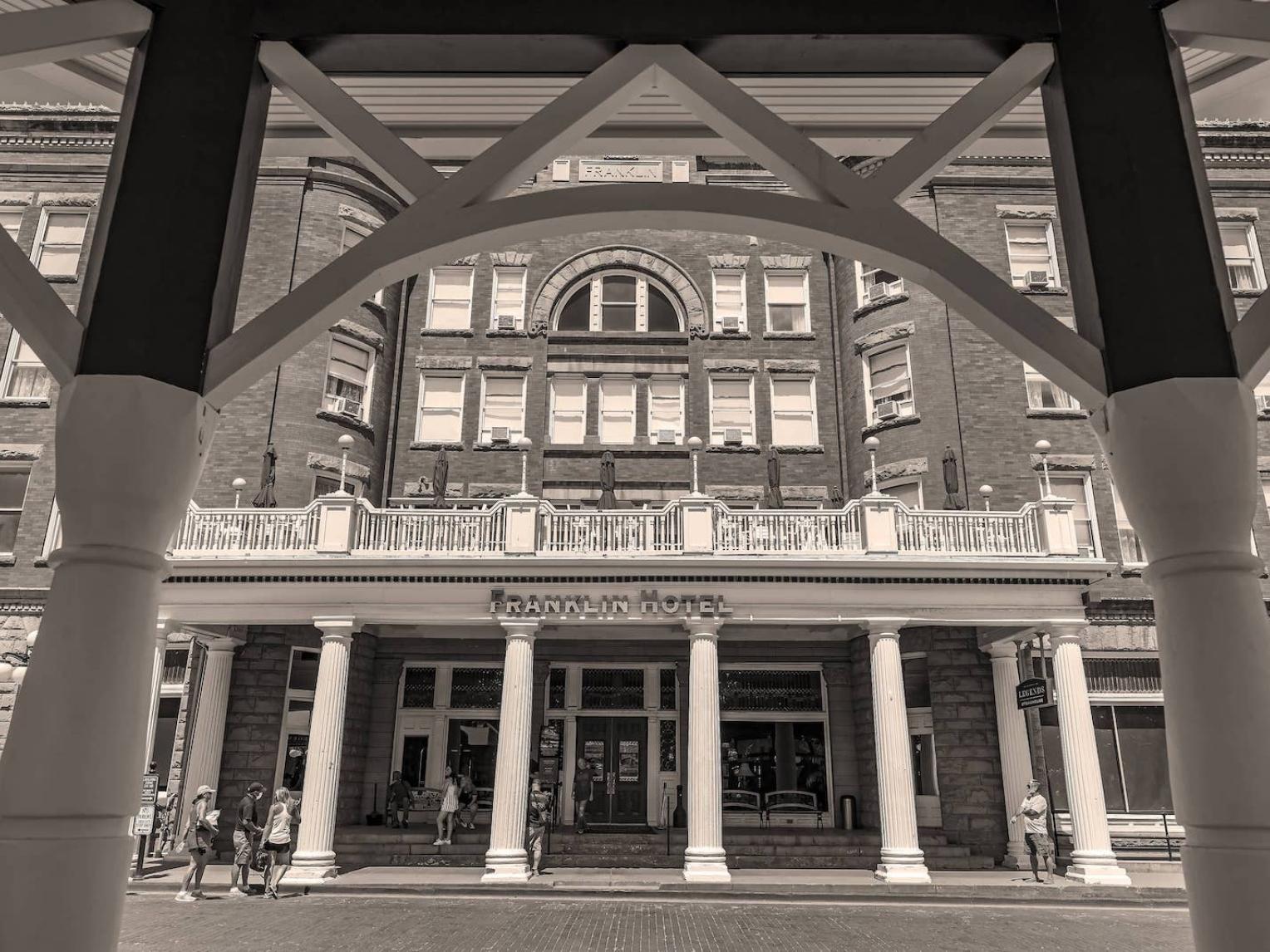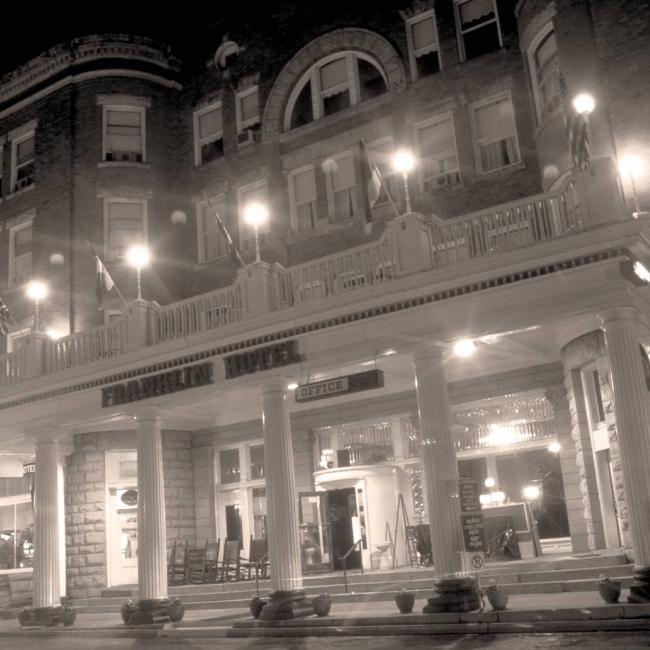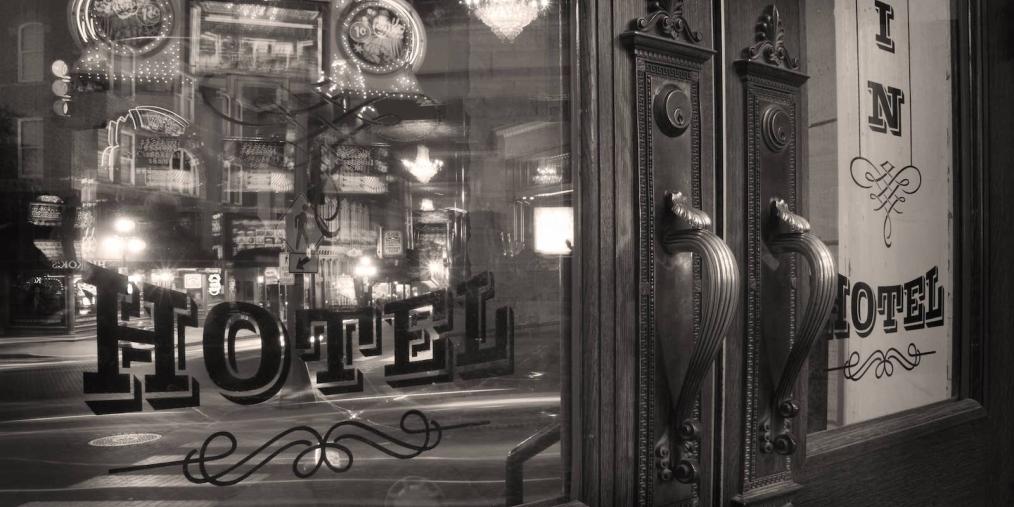 Saloon #10
657 Main St.
You walk through the front door, turn around, look up, and there it is: the chair that Wild Bill was allegedly sitting in when he died. There's also a two-headed calf named "Double Cheeseburger." Both are believed to be real.
That should prepare you for an adventure at Saloon #10, "The Only Museum in the World with A Bar." Some believe patrons had so much fun that they stuck around after death. As a result, you might hear ghostly voices or even a piano playing itself. Double Cheeseburger, on the other hand, seems to be remaining at peace.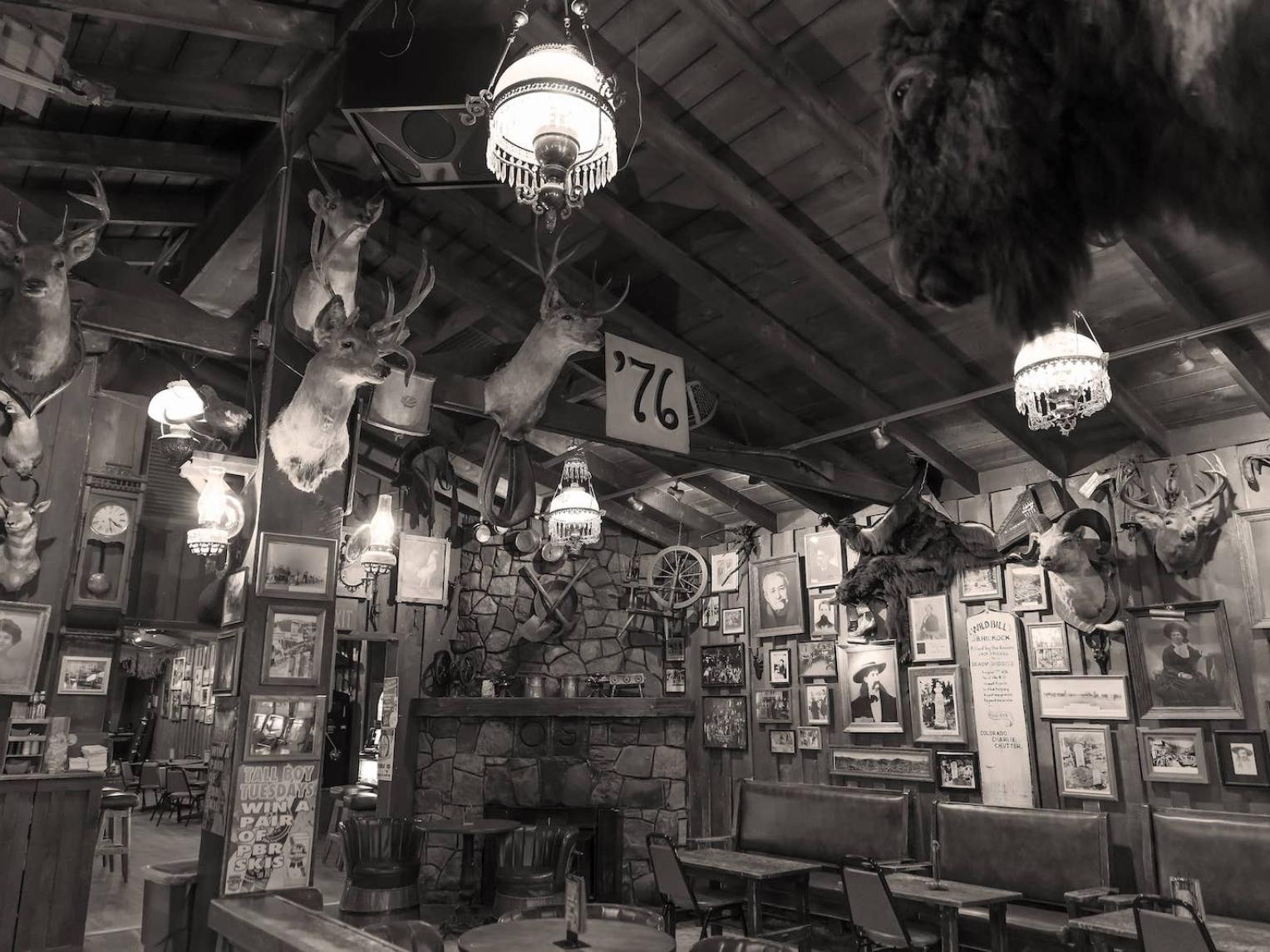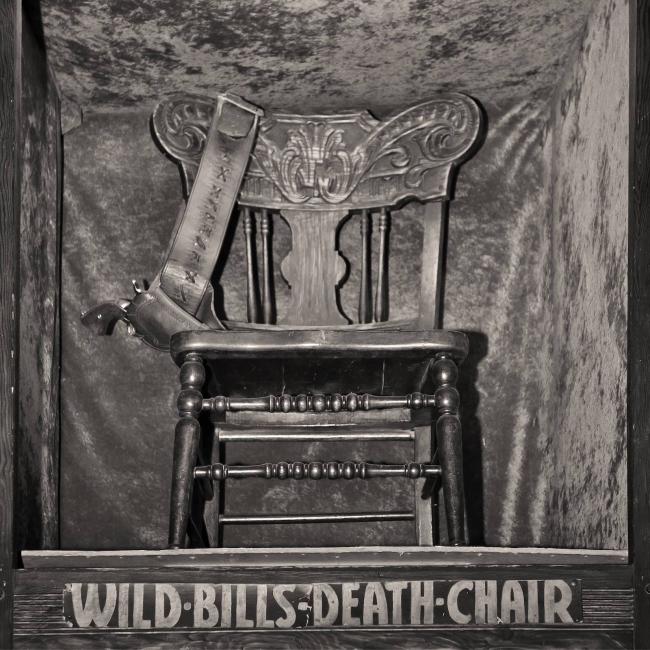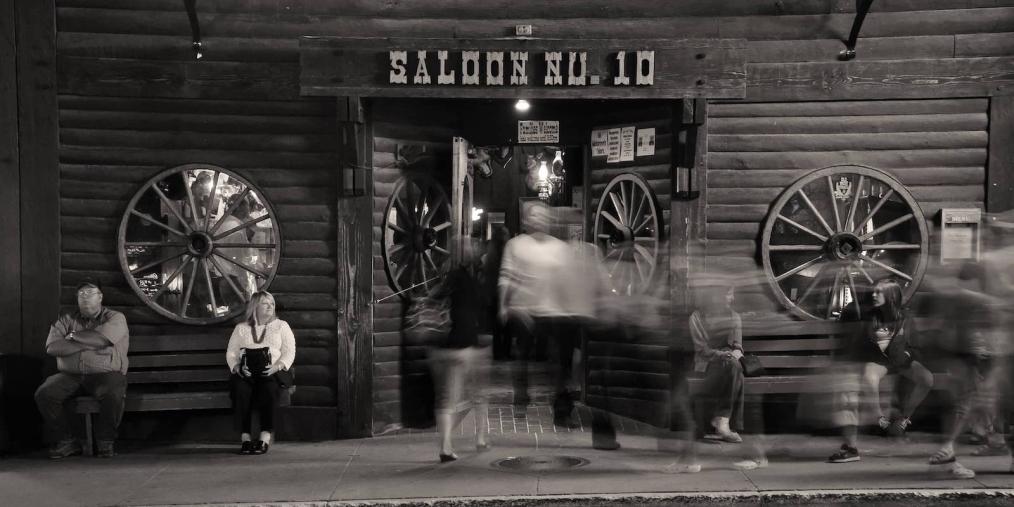 Adams House
22 Van Buren St.
W.E. Adams was a prominent civic leader in Deadwood when he died on June 16, 1937. After that, his distraught wife closed up the house and moved to California. Why? Mary confided in friends that the house was haunted. Some disbelievers thought it was just a clever ruse to keep vandals out (which it definitely did), but others have experienced things that cannot be explained.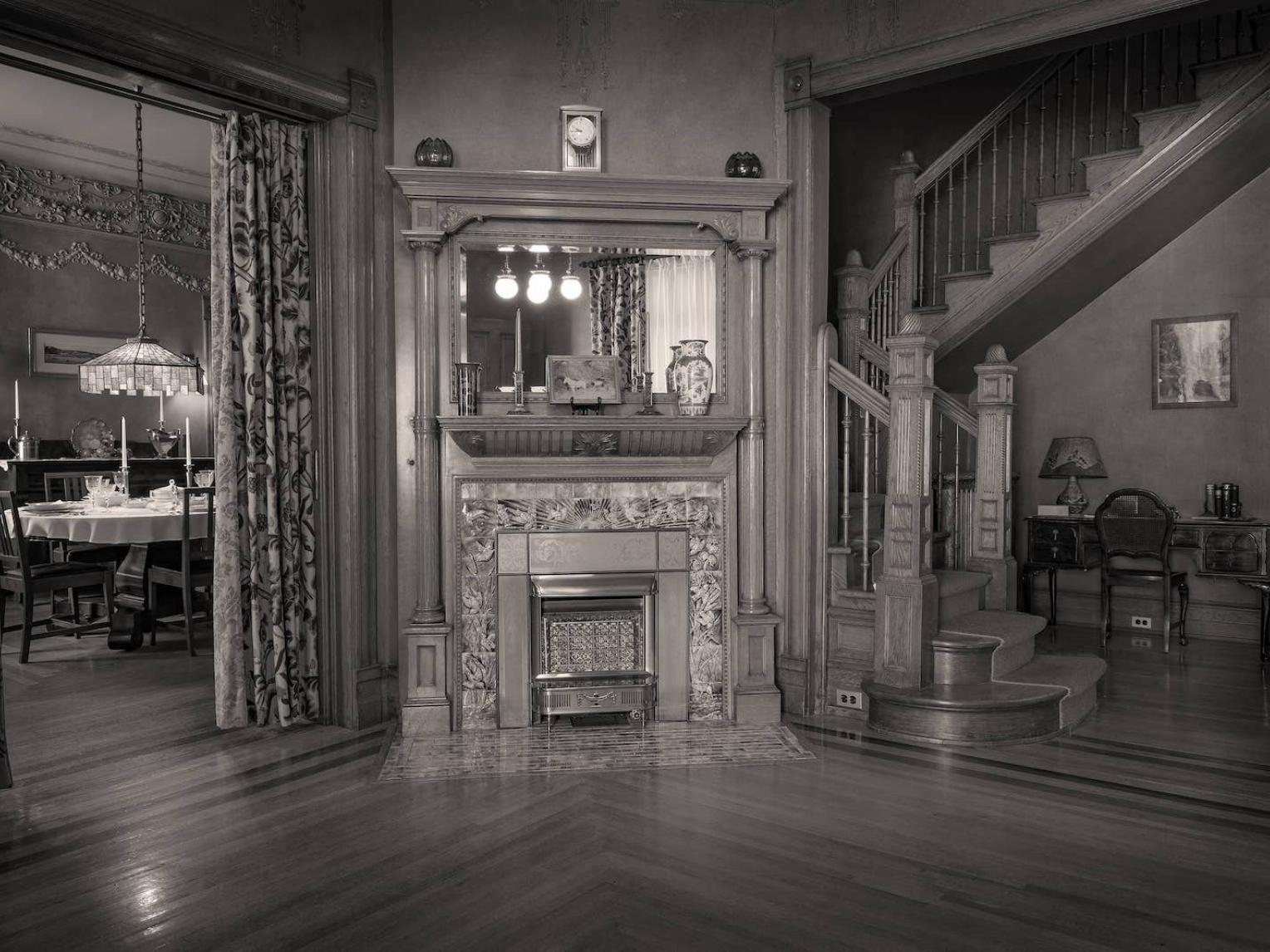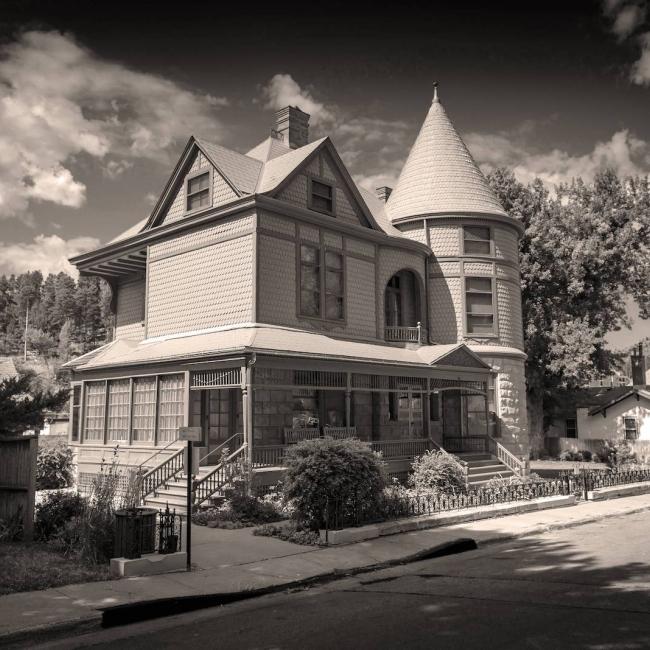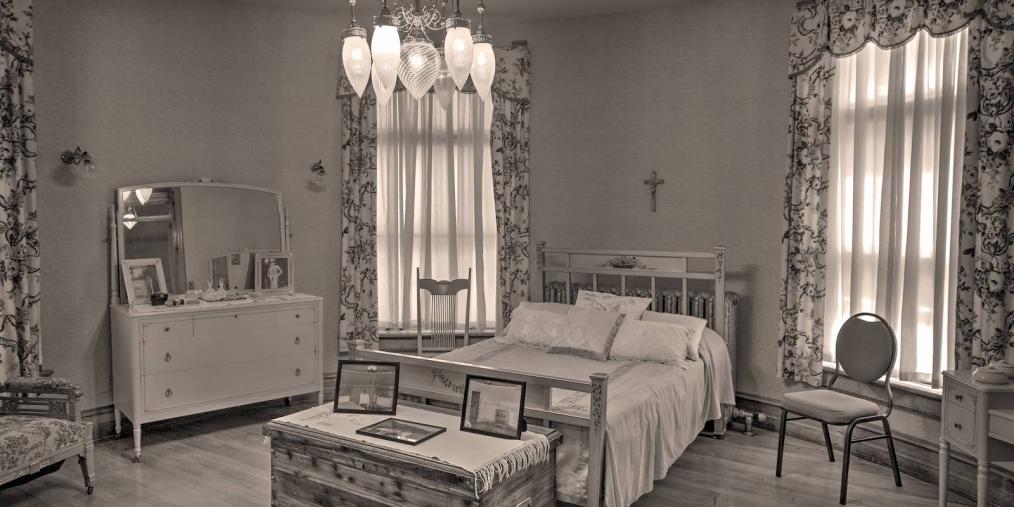 The Adams House is alleged to be the site of numerous paranormal events, including moved objects, mysterious voices, and what could be the ghost of Adams himself pacing on the second floor. A visit guarantees a fascinating look at a house captured in time. Whether or not you get a spooky bonus – well, there's only one way to find out. You can either tour the Adams House during regular hours or participate in a paranormal investigation held a couple of times every October.
Wild Bill Bar & Trading Post
624 Main St.
All it takes is one look of the historic sign to see that this was the approximate location where Wild Bill Hickok was shot on Aug. 2, 1876. While the venue of the historical murder —the Old Style Saloon No. 10 — burned down along with much of Deadwood three years later, some believe that the spirit of Wild Bill never left the area.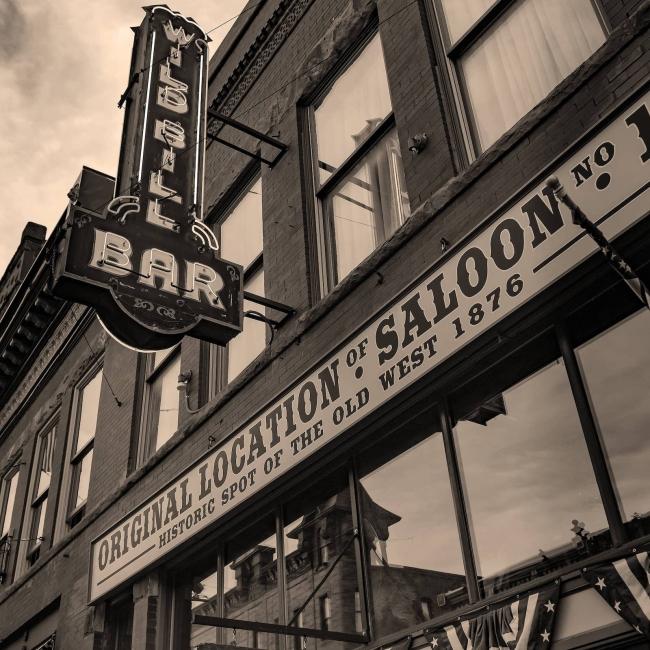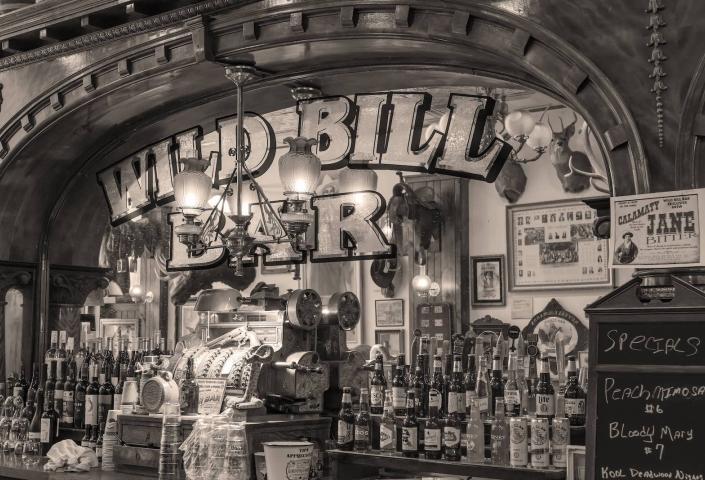 You can find out for yourself at the Wild Bill Bar & Trading Post. Part gift shop, part soda fountain, you can grab a snack or a beer as you explore the building. For $10, you can check out a recreation of the room in which Hickok was shot (which is also where Ghost Lab investigators believe they contacted Bill). The paranormal fun doesn't end there. The second floor has a theatre space available for rental, but it may also be home to some ghosts that have been heard or spotted over the years.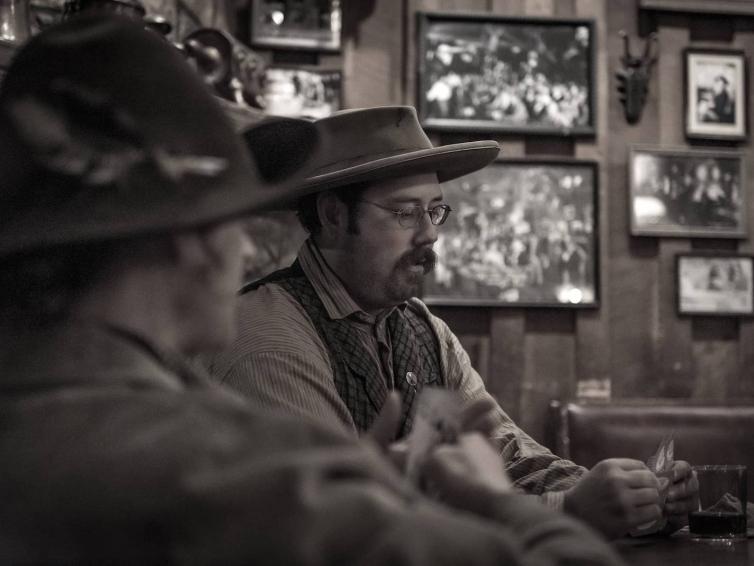 Looking for more spooky fun? Check out this list of South Dakota's best haunted outdoor places and the best haunted indoor spots on the rest of the state.
Modern Day Adventures in Deadwood
Start Planning Your Next Trip to South Dakota