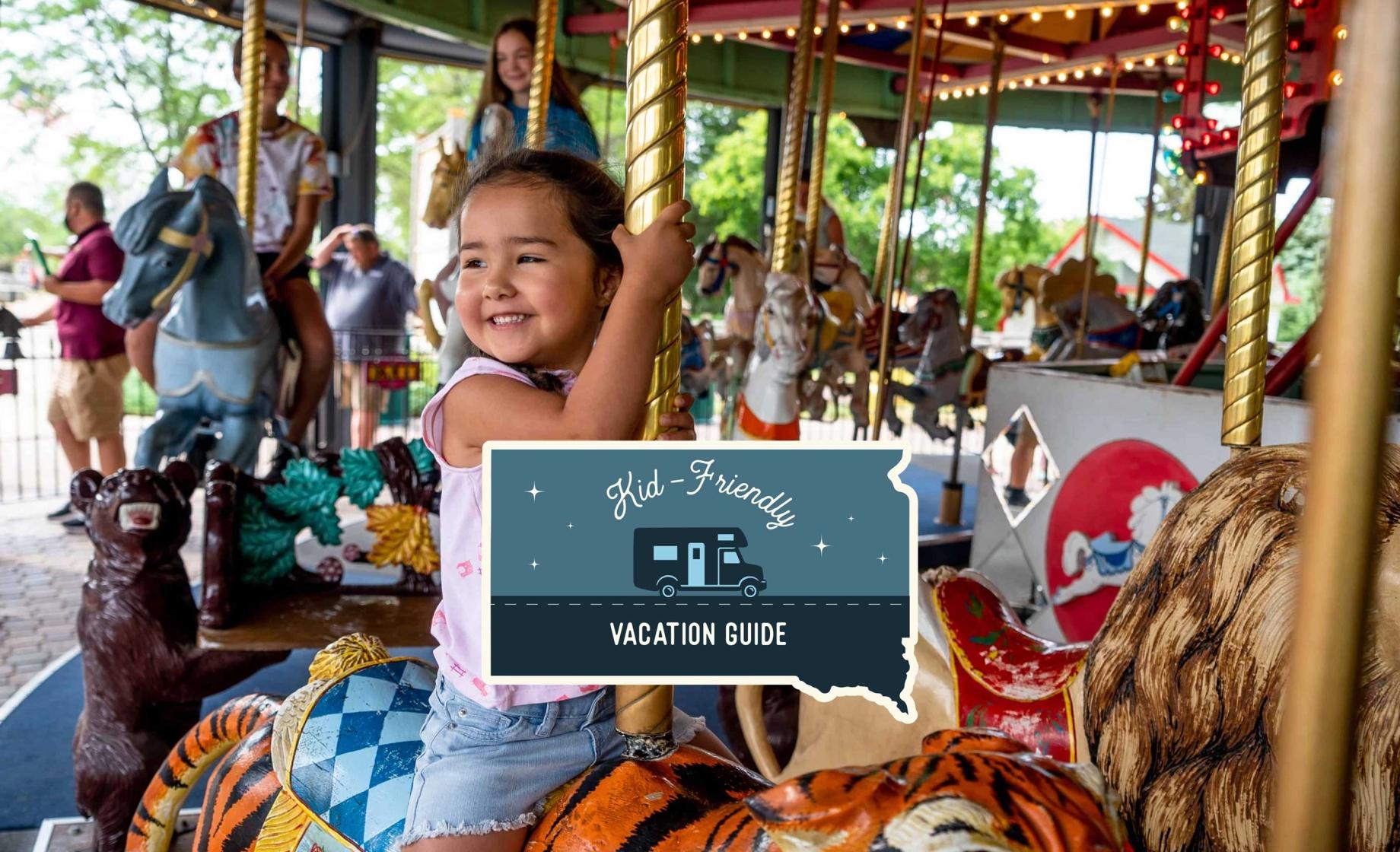 South Dakota is the perfect place to hit the road with the kids for spring break, summer vacation or "Okay, it's time to get out of this house!" From Sioux Falls to Spearfish, find experiences and activities that'll get love from the whole family.
 
Explore to plan the ultimate kid-friendly vacation guide. When you're in South Dakota, you're never more than a few miles from fun.
There's no better place to kick things off than in Sioux Falls. South Dakota's largest city is full of adventure and activities kids will love.
Begin your trip with a little magic: hundreds of free-flying butterflies at the Butterfly House & Aquarium. You can also get hands-on with exotic marine life in two tide pools. Animal lovers of all ages should visit the Great Plains Zoo and Delbridge Museum of Natural History where more than 1,000 live animals roam 45 acres. If that's not enough wildlife, visit the Game, Fish & Parks' Outdoor Campus (for free) to see the 3,000-gallon freshwater aquarium.
Outside the city, you'll find plenty of family-friendly adventures. Rent kayaks at Palisades State Park and enjoy a picnic on the banks of Split Rock Creek. In winter, go snow tubing, skiing and snowboarding at Great Bear Recreation Park. Warmer weather will draw you to Wild Water West, South Dakota's biggest water park that also has batting cages, go-karts, mini-golf and even a campground. There's an indoor water park at Ramada by Wyndham in Sioux Falls, so consider booking there during chillier seasons.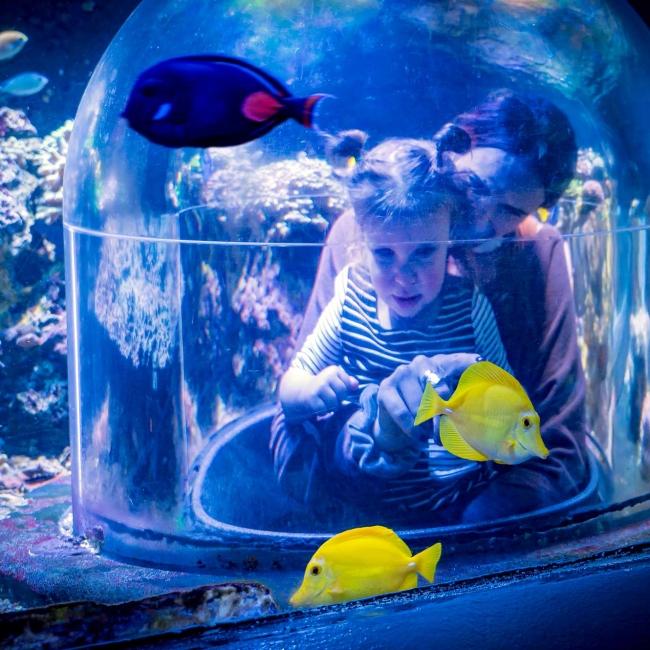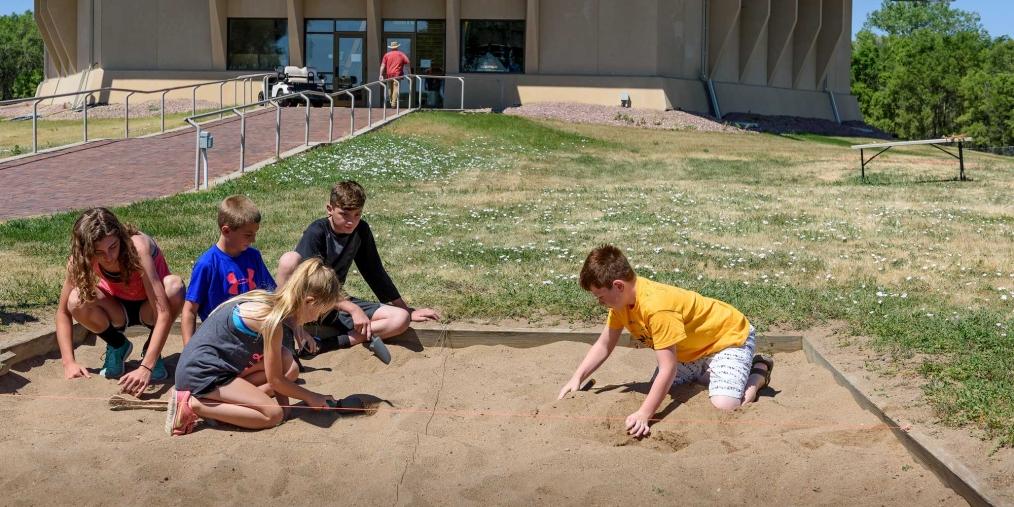 Spend a relaxing morning exploring the paths and rocks of Falls Park, the perfect backdrop for a family photo commemorating your trip to Sioux Falls. Grab a sweet treat for the road from Flyboy Donuts and head to Yankton for 18 holes of mini-golf at Karttrax Family Fun Park. Two desserts in one day would normally be a bit much, but you're on vacation, right? Treat yourself to some ice cream at Dairy Dock.
The last stop in southeast South Dakota should be Mitchell where the spectacle of The World's Only Corn Palace will stop you in your tracks. Down the road is the Mitchell Prehistoric Indian Village, an archaeological site where everyone can learn about the area's history, and kids can dig for free arrowheads. If you'd like to stay the night, you'll find comfortable accommodations at Days Inn by Wyndham.
The fun continues as you head to South Dakota's northeast region. This area is exactly where you want to be with a caravan full of kids.
Book it to Brookings and explore the Children's Museum of South Dakota where imaginations run wild. Take a walk outside through McCrory Gardens at South Dakota State University. You may be on campus, but school is out for your crew today.
Take a detour to De Smet to see the Ingalls Homestead. Step back in time to experience what life was like on the prairie. If you're having too much fun to leave, rent a covered wagon for a unique camping experience.
Wander over to Watertown for another adventure-filled day. Explore Bramble Park Zoo, home to nearly 800 animals. Don't miss the daily bear feeding or the KidZoo, which is full of animal-petting action. Put the pedal to the metal on the go-kart track at Thunder Road. The excitement never runs dry in Watertown!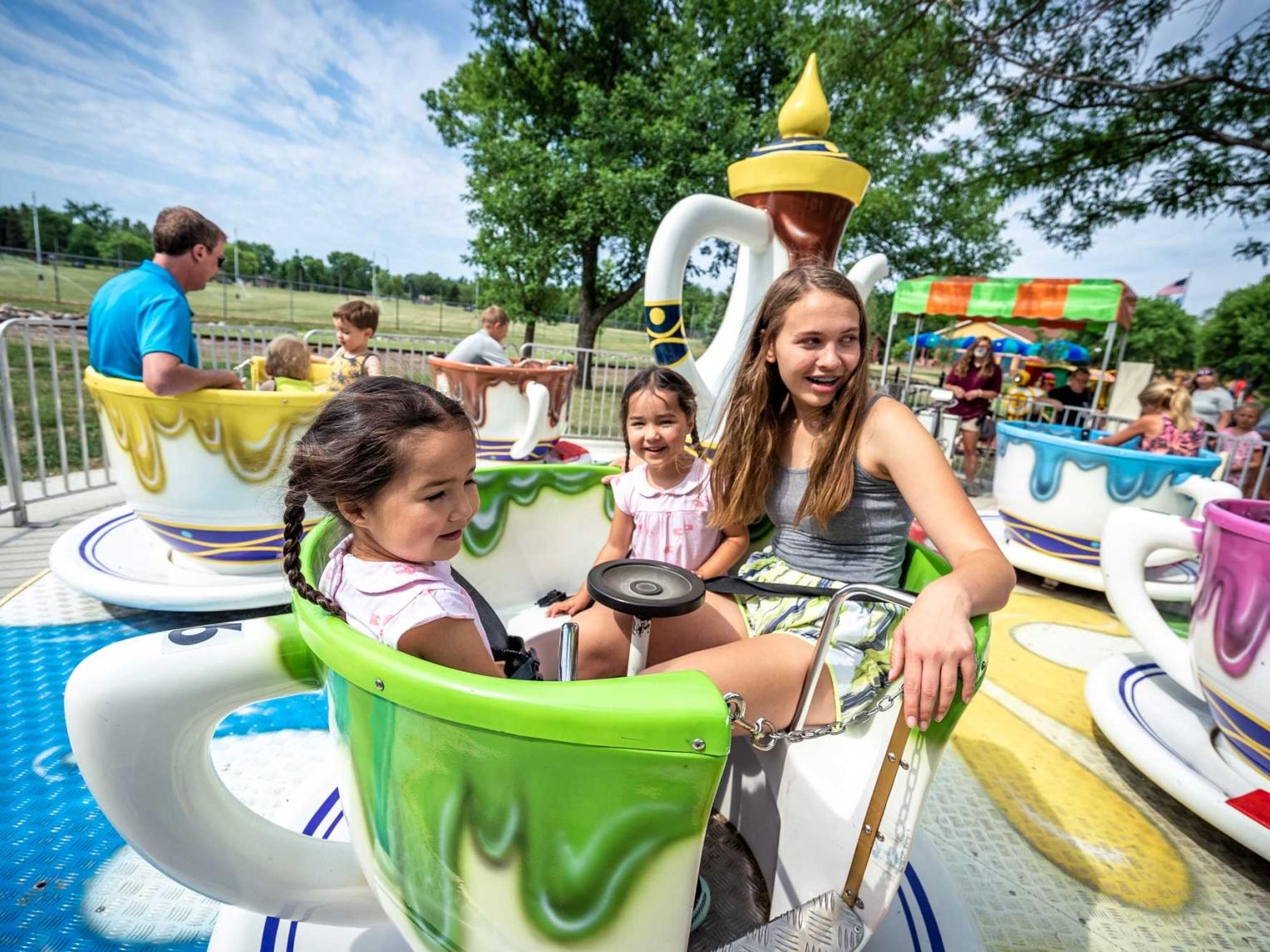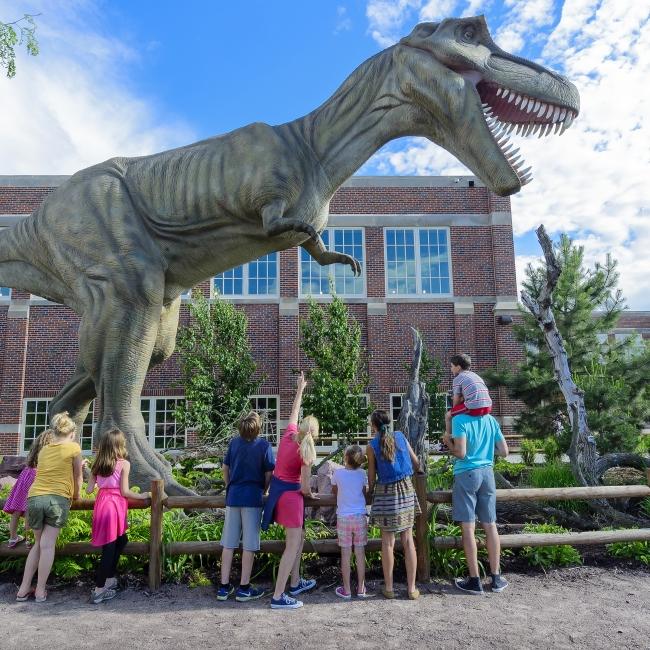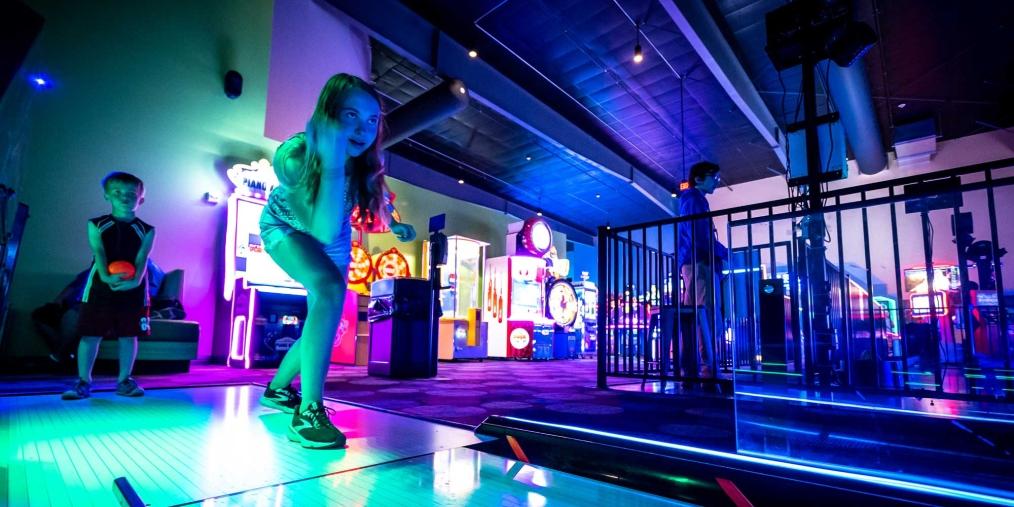 Find wide open spaces in Sisseton at Sica Hollow State Park. Explore the park on foot, bike or horseback. Just don't forget to snap some family photos!
It's about time you visited Aberdeen. There's something for everyone at Allevity Entertainment, including mini-bowling, laser tag, arcade games, and for those 18 and up, axe throwing. Jump inside childhood fables at Storybook Land, designed to resemble fictional lands from your favorite tales. Keep eating ice cream in every corner of the state. Aberdeen locals love Twist Cone where you can order like a local by asking for yours "with eyes."
Cannonball! Cool off on a hot day in Huron. Splash Central Waterpark is fun for everyone. Have what it takes to brave the Master Blaster Water Coaster? Dive right in! If you happen to be in Huron in early September, you can catch the South Dakota State Fair.
SENSATIONAL CENTRAL SODAK
Get ready for a day (or two!) of play in central South Dakota. Even these educational experiences will feel like fun to a kid on vacation.
Wake up early at the cozy Clubhouse Hotel & Suites. Sneak in a science lesson at South Dakota Discovery Center in Pierre, where children can explore hands-on exhibits about life below the soil and beyond Earth's atmosphere. Get in your "biology class" at Oahe Downstream State Recreation Area where — if you're lucky — you can lay eyes on a real-life bald eagle! Discover history at the South Dakota State Capitol and walk the grounds to see memorials dedicated to veterans of World War II, the Korean War, and the Vietnam War.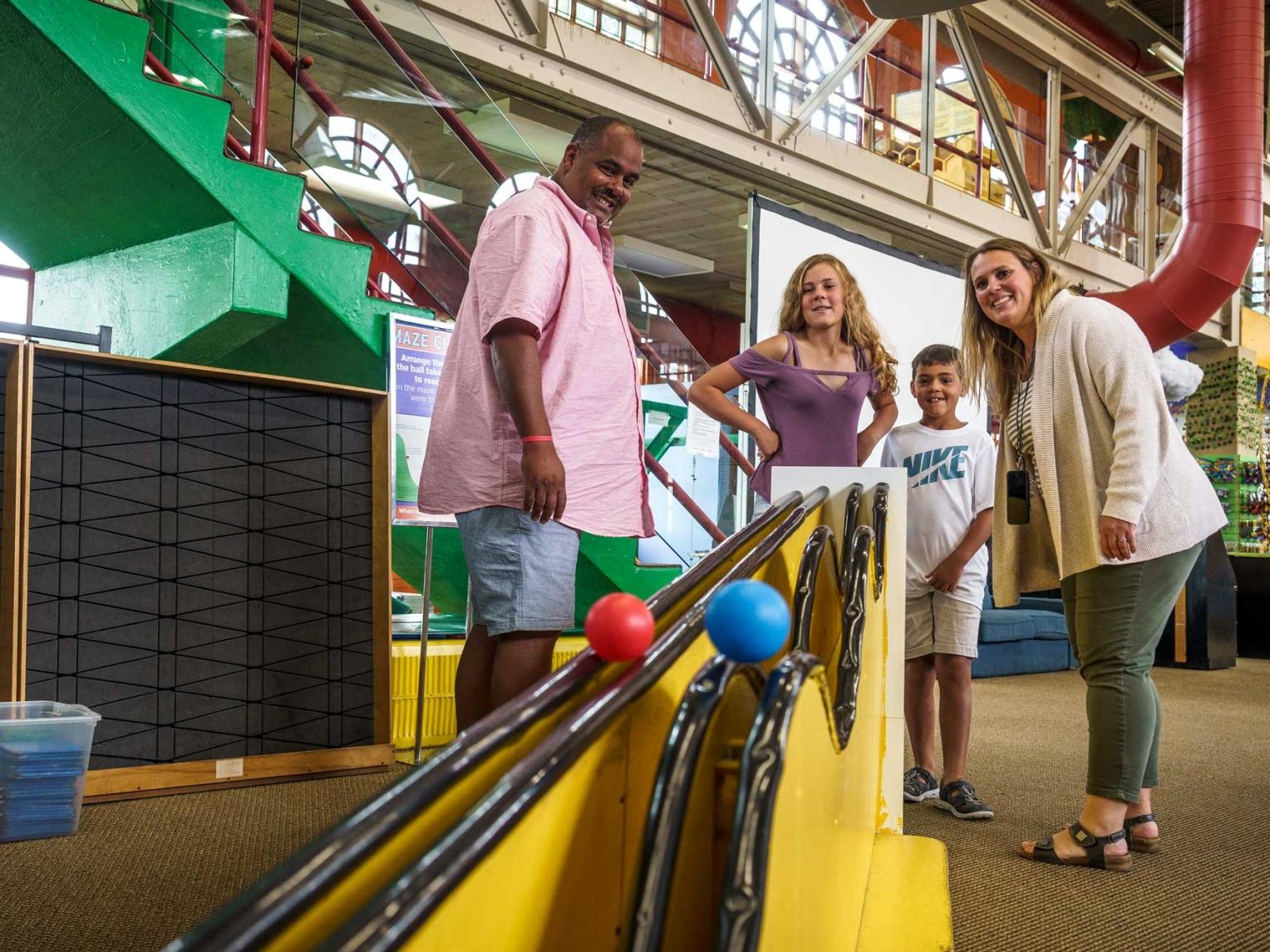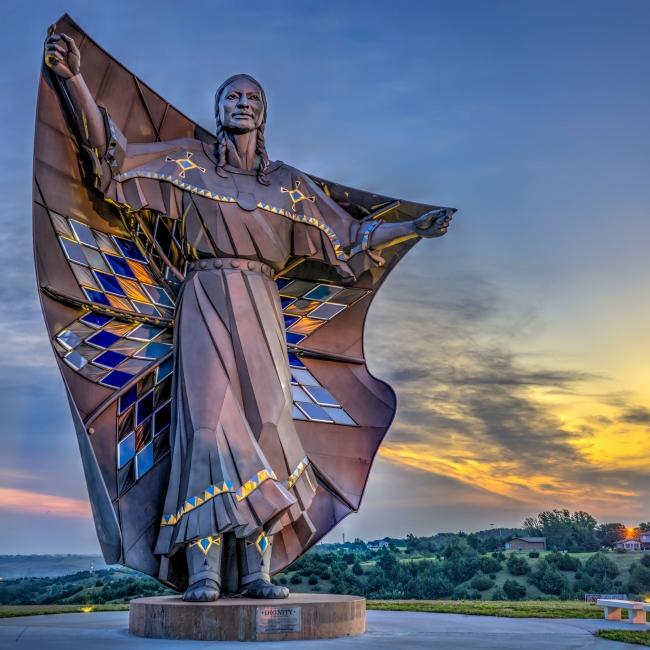 Not far away is Chamberlain, where you can experience Native American art, history and culture. Dignity: of Earth & Sky is an elegant 50-foot sculpture that honors the culture of the Lakota and Dakota peoples. Dive deeper into the history of the Lakota people at Aktá Lakota Museum and Cultural Center.
There's plenty of pure fun in this region. If you're visiting over Independence Day, stop in Mobridge for the Sitting Bull Stampede Rodeo. Catch a movie in Miller at Midway Drive-In. Did you think we forgot the ice cream? Circle back to Pierre and hit up Zesto. It is, as the locals say, the "best-o."
Bring your wild ones to western South Dakota, where there's plenty of adventure to keep everyone on their toes.
Make Rapid City your home base in the western region as it's centrally located to many attractions. The WaTiki Indoor Waterpark Resort and connected hotels offer arcades, complimentary breakfast and pet-friendly rooms. Once you see all there is to do in this city, you may not ever want to leave.
Entertain toddlers at Dinosaur Park and the Main Street Square fountains. Don't be surprised if you enjoy them too! See the live descendants of dinosaurs at Reptile Gardens, the world's largest reptile museum. Visit Mammoth Site in Hot Springs where budding paleontologists can see an active dig. Hit the dino-mite Museum @ Black Hills Institute in Hill City to see dinosaur fossils and discover how the area came to be the way it appears today.
Drive through Bear Country U.S.A. and spot elk, mountain lions, black bears and more. The ultimate wildlife viewing experience is at Custer State Park. Drive the Wildlife Loop and you may get caught in a buffalo traffic jam. But who's complaining when you're so close to such a majestic animal?
When you've had your fill of wildlife, explore something weird. Just outside Rapid City, the Cosmos Mystery Area in Keystone will have everyone questioning the laws of physics. There's also Evans Plunge in Hot Springs, which at first glance looks like any other water park but is actually fed by a natural thermal spring.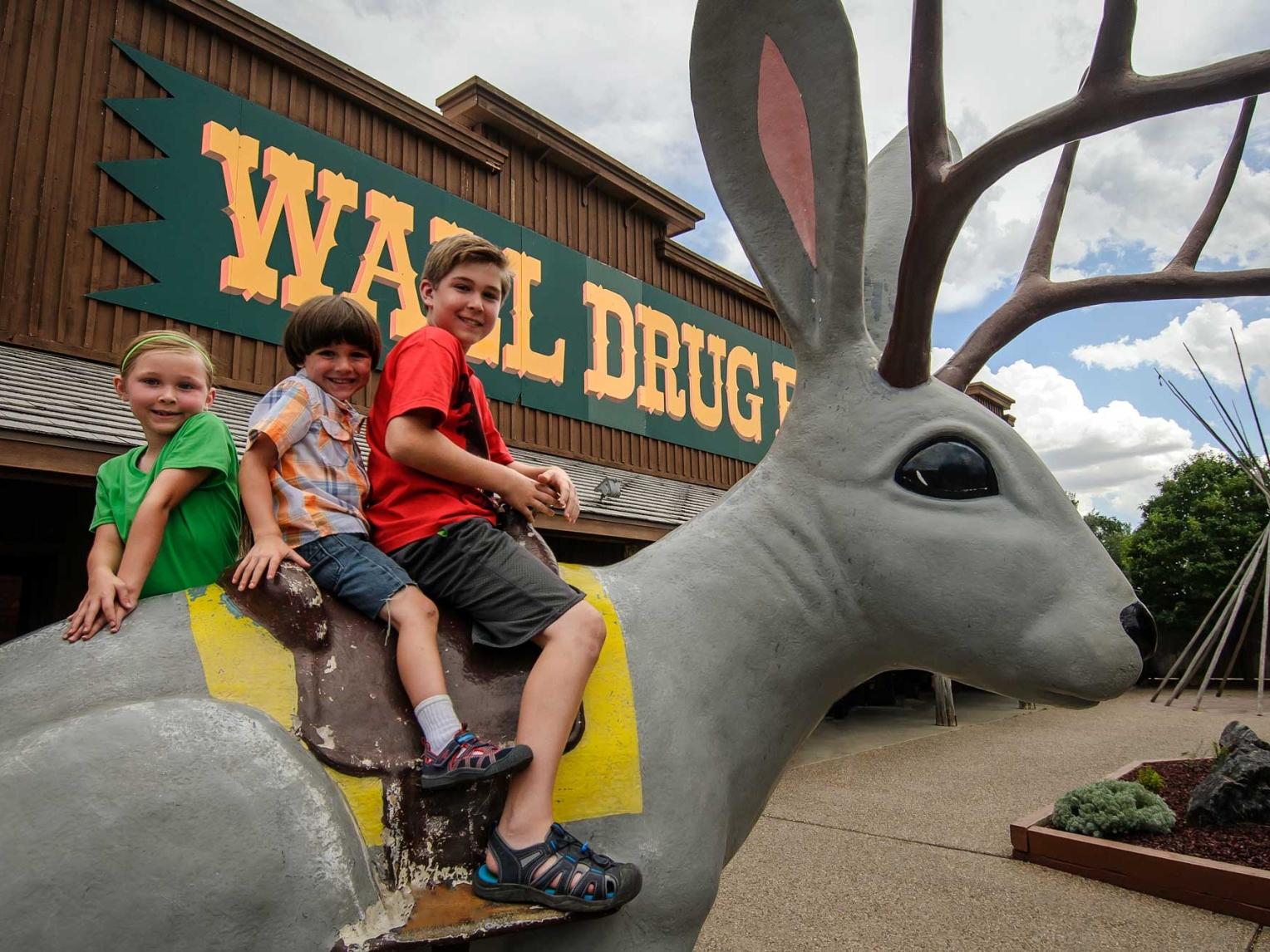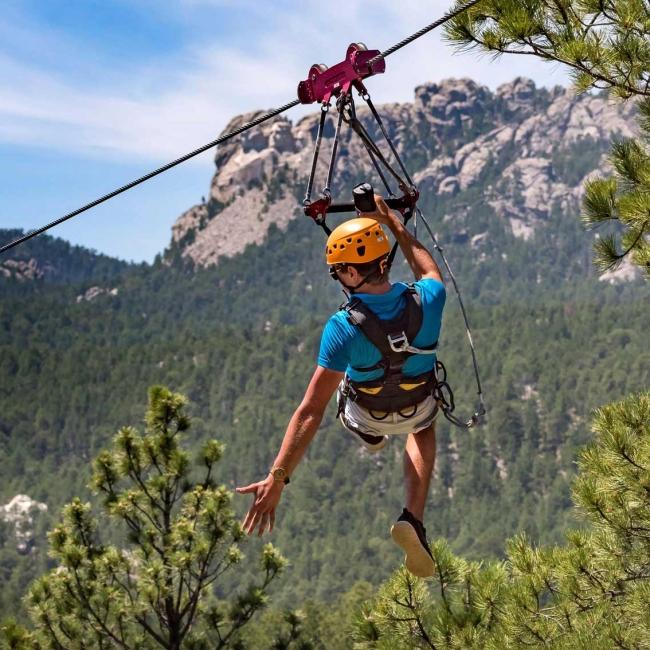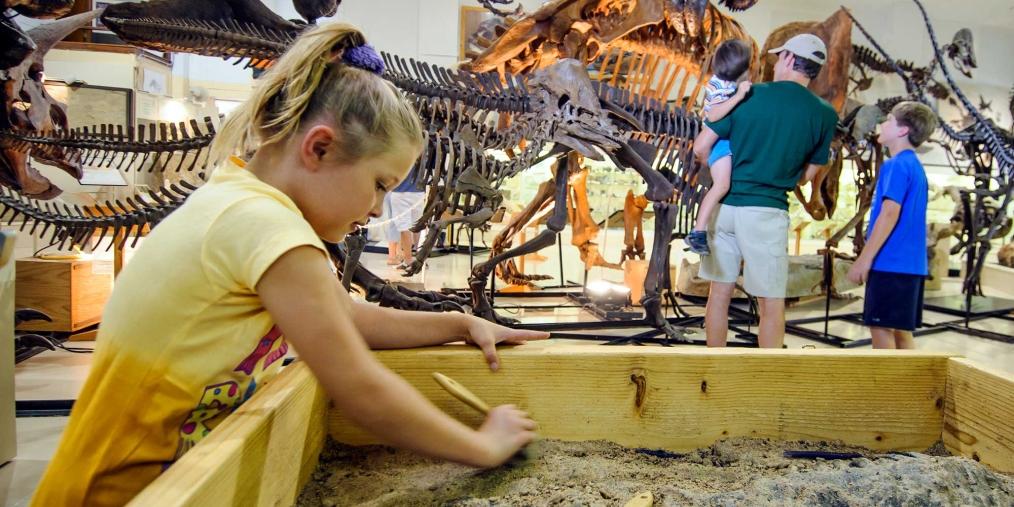 There are some major monuments in these parts, including Mount Rushmore National Memorial. Nearby kid-friendly activities include zip lines, obstacle courses, slides, and cave and mine tours. Check out Rushmore Tramway Adventures, Rush Mountain Adventure Park and Big Thunder Gold Mine. Ride the 1880 Train if you're looking for something more relaxed. You'll catch amazing views of the Black Hills between Hill City and Keystone. Commemorate your day with a family selfie at the world's largest Smokey Bear statue.
Another monumental sight out west is Badlands National Park, a great place to hike, camp or just drive through with the family. Visit the Badlands Ranch Store to actually feed a colony of prairie dogs. Did you know they like unsalted peanuts? To the north is Wall Drug, deemed America's Favorite Roadside Attraction by millions of visitors. Book a unique, family-friendly stay at Circle View Guest Ranch, an actual working cattle ranch on 2,000 acres.
A day in Deadwood is an absolute must-do with kids. Explore the history of the American cowboy and catch a reenactment of a main-street shootout, which happens three times per day. Learn to pan for gold at Broken Boot Gold Mine and discover what made this town notorious in the 1800s. Extend your trip with a night at The Lodge at Deadwood, complete with an indoor water playland.
Looking to get back outdoors? Something smells fishy in Spearfish. No, really! The D.C. Booth Historic National Fish Hatchery and Archives houses brown and rainbow trout you can see from underwater viewing windows. Grab some poles and go fishing at Spearfish Canyon State Nature Area, considered one of the most beautiful locations in the Black Hills.
Family Time is More fun in South Dakota!
Start Planning Your Next Trip to South Dakota