Minneapolis to Yankton Road Trip: Get Outdoors
Suggested Time
A long weekend (5-6 hours travel time)
We could all use a break from…well, everything. Take advantage of a long weekend to explore and enjoy the South Dakota wilderness.
There's a lot of South Dakota you can soak in in 72 hours, so let's get going!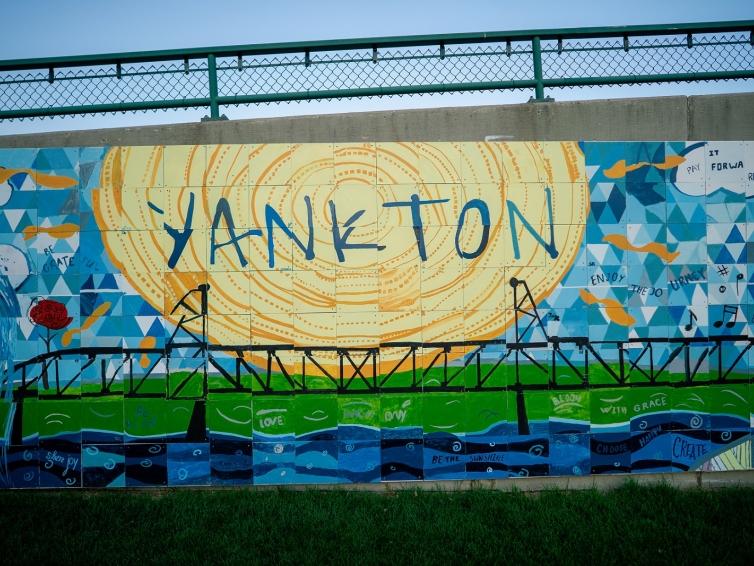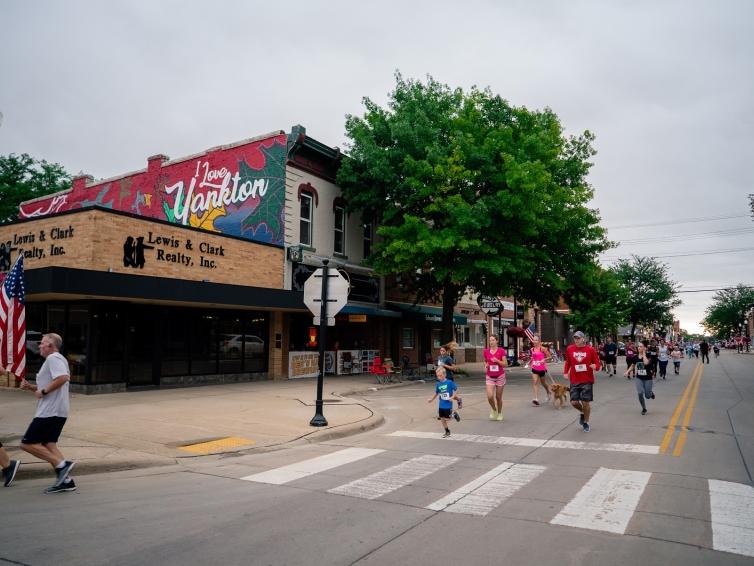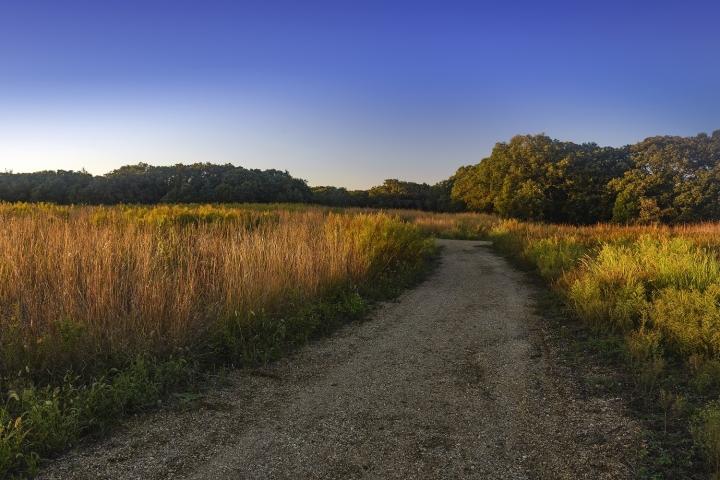 DAY 1
Minneapolis → Blue Earth (2ish hours)
Fueled by breakfast and excitement, you're off! If you need to stretch your legs after a couple of hours on the road, celebrate your arrival at Interstate 90 by checking out the Green Giant Statue Park (1126 Green Giant Lane) in Blue Earth, Minn. Get some fresh air and snap some pics a 55.5-foot-tall Jolly Green Giant statue before grabbing some coffee and hitting the road. It'll establish a pleasant tone for the rest of your excellent adventure.
Blue Earth → Sioux Falls (2.2 hours)
Lunchtime! 
In a restored hydroelectric plant along the banks of the Sioux River sits the Falls Overlook Café (825 N. Weber Ave.). It's where hunger gets cured courtesy of the Stensland family, who produce dairy products on their farm 15 minutes away — so be sure to order something like the white cheddar cheese curds with bacon, sriracha aioli spread, pickled shallots, and country bread. Follow that with a scoop of farm-fresh ice cream in a homemade waffle cone or between two homemade cookies and your trip will already be off to a delicious start.
After lunch, stroll the paved paths of Falls Park, take in the greenery, and make sure to get some photos of the falls' cascading waters. 
Before leaving Sioux Falls, stop by The Outdoor Campus. It's a free outdoor skills education center where you can freshen up your Dutch oven cooking, fly fishing or outdoor survival skills. If you have time for a peek at the region's cultural history, stroll around Good Earth State Park at Blood Run. The park's forest floor and meadowlands are where Native American civilization flourished between 1300-1700 A.D, making it one of the oldest sites of human settlement in the United States. Because the park is the largest Oneota cultural site discovered to date in the upper Midwest, the visitor center features a time capsule of the Oneota indigenous peoples.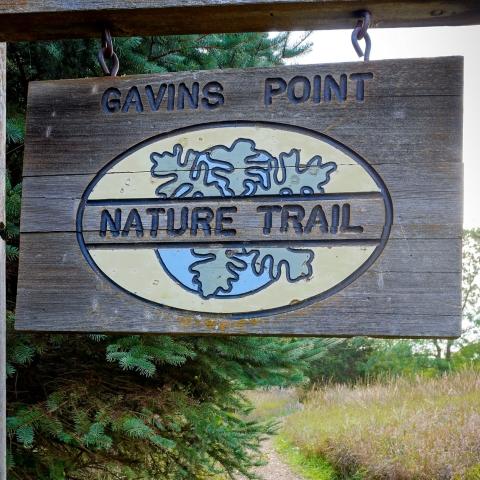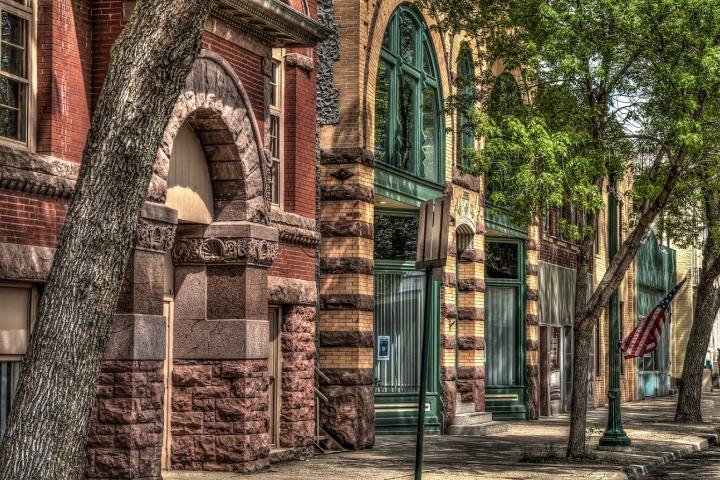 Sioux Falls → Yankton (1.5 hours)
Drive on to Yankton's Lewis & Clark Recreation Area, where you can book a campsite, cabin or motel room at the largest camping destination in the Midwest. Located along the mighty Missouri River Recreational Area, the Lewis & Clark Lake is popular because of its swimming beaches, archery range, miles of bike & nature trails, a marina with boat rentals, and the Marina Grill. (Try the smoked baby back ribs and Angus steaks. Trust us.) If you'd rather eat off-site, go for the burritos at the festive El Tapatio. Wherever you eat, don't miss out on what's on tap and crafted downtown at Ben's Brewing. Not into beer? No problem. Ben may have a secret spot (shh) where you can kick back craft cocktails or find a good whiskey. You'll just have to go there to find out. 
When it comes to overnight accommodations, you have your choice of spots. Reserve a campsite (electrical or not) or a cabin at the L&C rec area or stay in downtown Yankton at the upscale, historic Riverfront Center and Hotel. Enjoy a single queen-bed room or treat yourself with the massive suite known as "The Nellie Peck." (Oh, and the hotel is only a block from Ben's Brewing…just saying.)
 

Day 2
Up and at 'em! Start your day with a fresh, local and unique breakfast at Willa B's Bistro & Emporium. Great for any meal, Willa B's can give you a day's worth of power in one sitting, thanks to their finely crafted coffee drinks, baked goods and delectable panini sandwiches. You can also get "The Hox," a special sandwich featuring peanut butter, two eggs, cheddar cheese, sriracha and green onions served on toasted naan bread. It's your adventure. Make it count.
Get out on Lewis & Clark Lake for swimming & kayaking or rent a motorized pontoon, Triton boat, or jet ski from Lewis & Clark Marina. Swim mats and tow tubes are also available. The beautiful lakeside weather and deep waters are also perfect for anglers hoping to catch walleye, sauger and a hybrid called "saugeye."
If you aren't looking to fish on your own, bring your South Dakota fishing license (or buy one easily online) and let RIIBE Outdoors or Walleye Guys fishing outfitters take you on a guided fishing trip that include gear, bait and, of course, fun. 
A day in the sun means a hungry belly. Solve that problem at Charlie's Pizza House. Voted "Best Pizza Place" in South Dakota by Food Network Magazine, Charlie's is a Yankton staple, thanks to fun specialty pies like the "Hawaiian Elvis" (featuring ham, pineapple and sauerkraut) or the combination of artichoke, spinach, parmesan, garlic and Alfredo sauce that is the "Betty White." Don't worry if you're not feeling too wild—even the traditional pies at Charlie's are legendary for very good and delicious reasons. 
Feel free to hit the town or just chill at your overnight headquarters. There's still one more day left!
 

DAy 3
Grab the breakfast of your choosing—no one will judge if you head straight back to Willa B's—before hitting some of the city's cultural hotspots.
A historic structure built in 1909, the Mead Cultural Education Center houses the Dakota Territorial Museum, which highlights the history of the Dakota Territory and Yankton County in the mid- to late 1800s. Cross the Missouri River on the historic Meridian Bridge, the longest pedestrian bridge connecting two states (South Dakota & Nebraska) and a magnificent place to take in the shores of the river.
Everyone needs a break, but not everyone knows how to do it. Thankfully, a quick escape to South Dakota can provide enough sunshine, nature and deliciousness to power up your batteries and send you back to Minneapolis happy.
 
Sights To See: From Minneapolis to Yankton
START PLANNING YOUR NEXT TRIP TO SOUTH DAKOTA