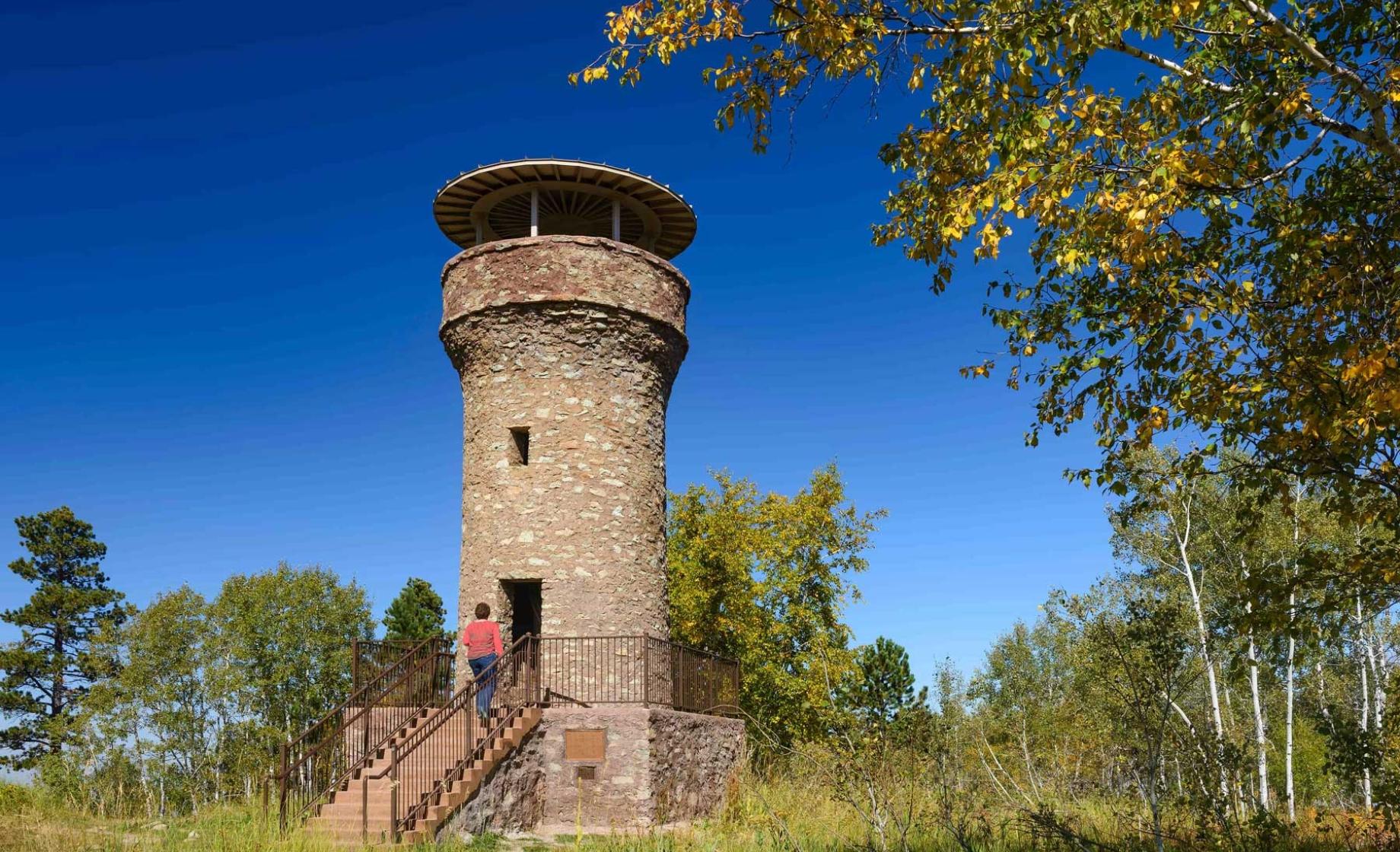 Not every friendship gets its own tower, but two Wild West legends made their own tribute rules.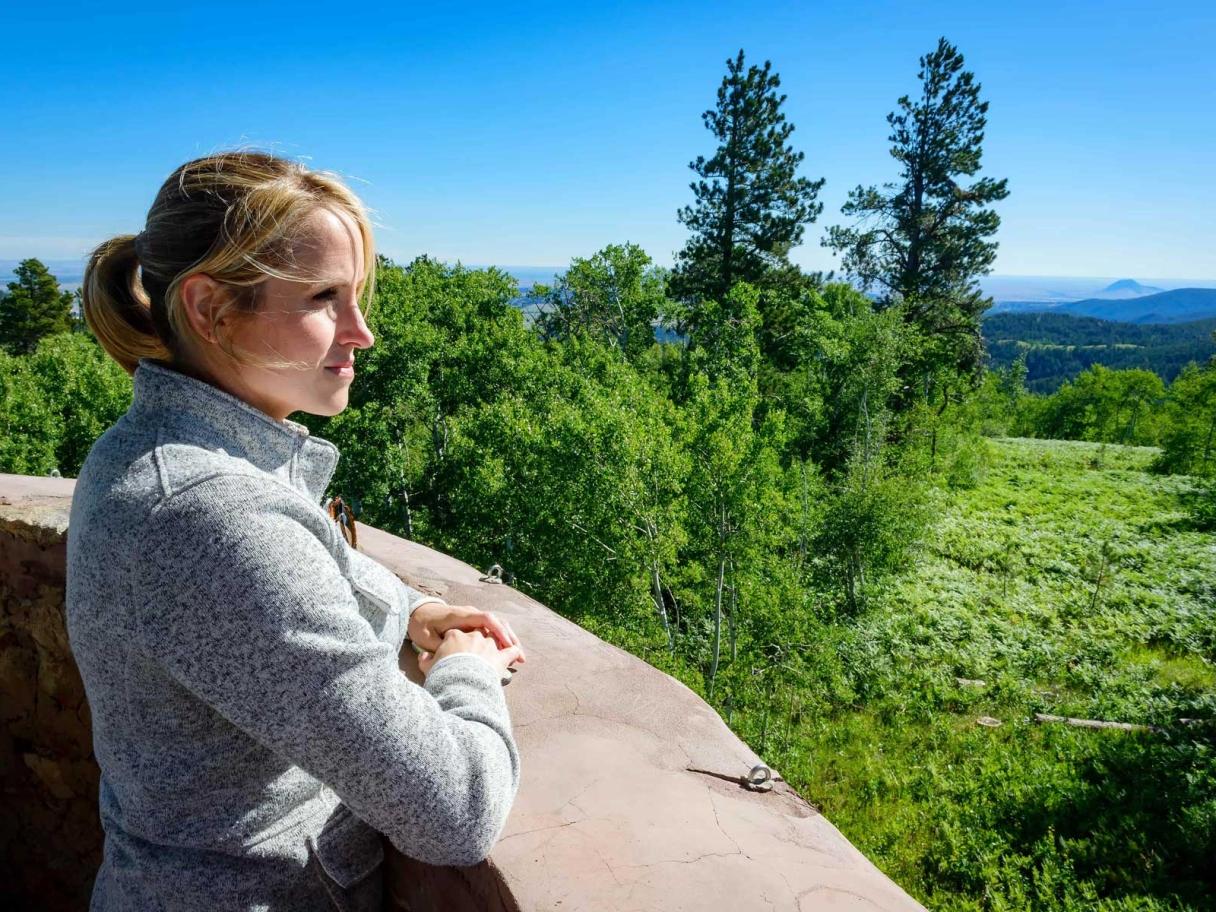 Seth Bullock was Deadwood's first sheriff, a man that brought law and order to the hell-raising camp. He never killed a man. He didn't need to, since he could, as his grandson later said, "outstare a mad cobra or a rogue elephant." One fellow not only survived that stare but quickly grew to become Bullock's best friend. That man's name? Teddy Roosevelt.
Roosevelt and Bullock met in 1892 when the former was crossing the Belle Fourche River on horseback with his companions. Looking "exactly like an outfit of tinhorn gamblers," according to Roosevelt himself, the group encountered a cautious Bullock, who likely suspected the men were up to no good. (Bullock initially mistook Roosevelt for a criminal the lawman was hunting.) Being on the receiving end of Bullock's suspicion was uncomfortable for even the roughest of riders, but the tension broke once introductions were made. After that, Bullock and Roosevelt began a lifelong friendship.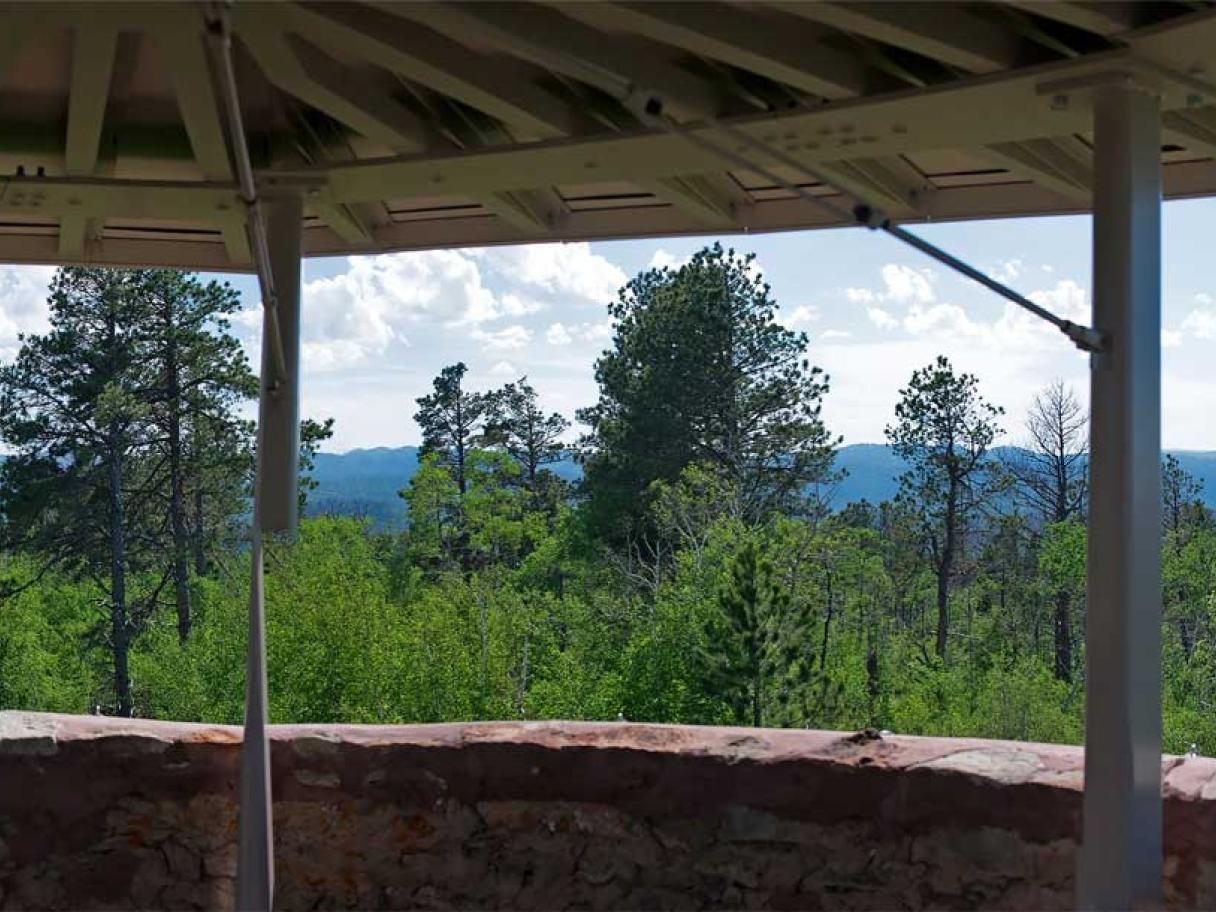 Just outside of Deadwood, you can see the physical monument to that friendship at the Mt. Roosevelt Memorial (also known as "The Friendship Tower").  When Roosevelt died in 1919, Bullock arranged for the erection of the "Friendship Tower" as a memorial to his friend. Bullock died only months after the tower's dedication, but he had two final requests before his death: He wanted his tombstone to feature only one word ("Pioneer"), and he wanted his grave to be high enough on the hill of Mount Moriah Cemetery to have a clear view of Mount Roosevelt.
Visitors can take a short hike to the tower before ascending a few stairs to experience a stunning panoramic view of the Black Hills. Picnic and restroom facilities are available along the way, and educational plates will give you a history of the strong platonic connection Roosevelt once referred to Bullock as "a true Westerner, the finest type of frontiersman."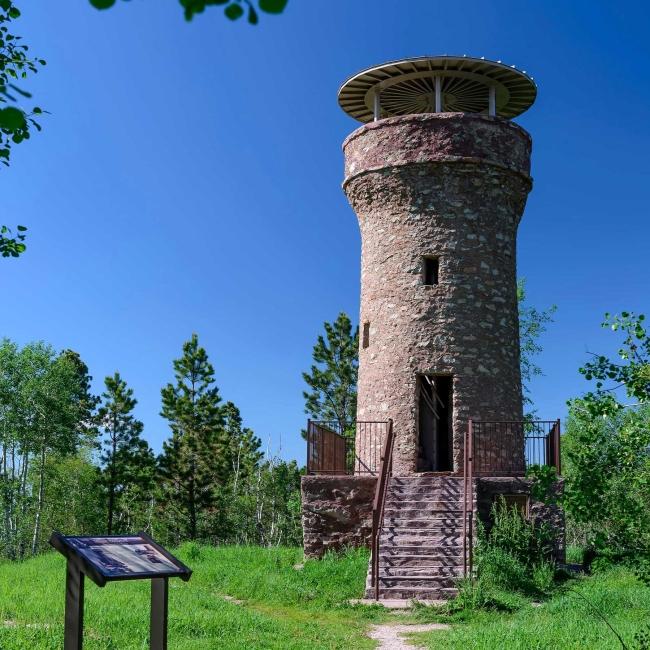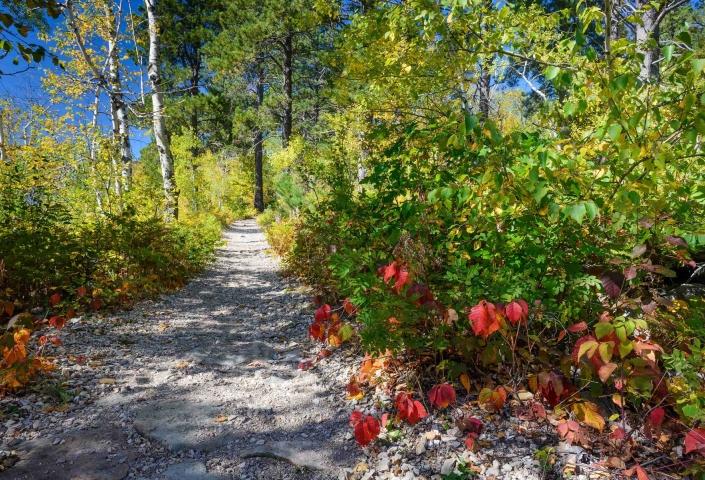 HOW TO GET THERE
Mount Roosevelt is only 2.5 miles from downtown Deadwood. Take Highway 85 north out of Deadwood and travel 1.5 miles before turning onto FSR 133. You'll see a 2-mile mark and a sign for the Mount Roosevelt picnic area at the trailhead. The hike to the tower is less than a mile from the trailhead (which also has bathroom facilities). Open every day from sunrise to sunset, most of the trail is uphill. However, it's relatively easy and absolutely beautiful. Once you arrive at the tower, take quick ascent up the stairs for a stunning view of the Black Hills.
The Black Hills are full of adventure & history
Start Planning Your Next Trip to South Dakota