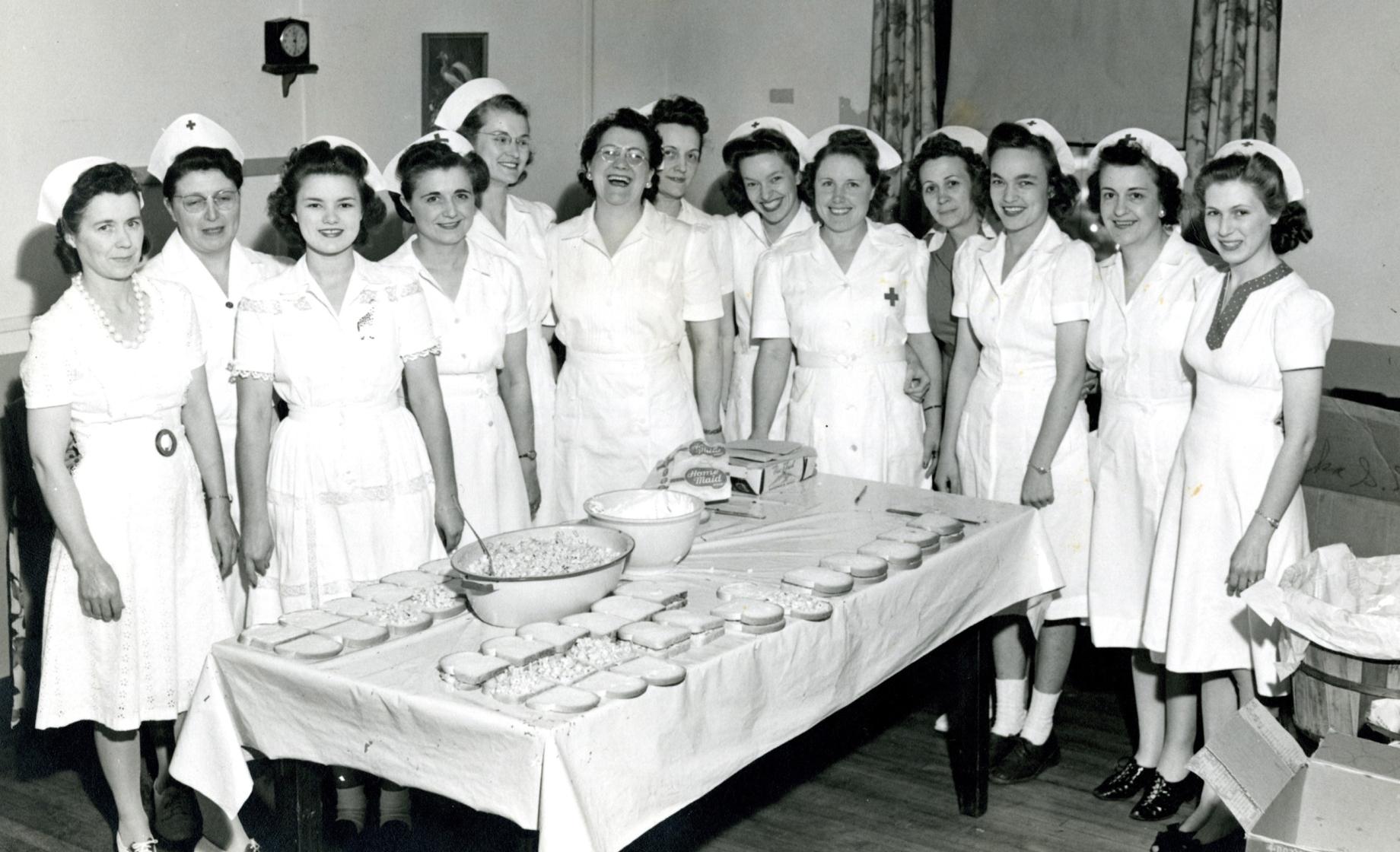 The sandwich that fed hundreds of WWII troops created an immortal—and delicious—legacy.
Since their introduction to the state in 1908, pheasants have become as integral to South Dakota as crops, pick-up trucks, or a friendly smile. When pheasant hunting season kicks off every October, the state transforms into a sea of orange as people come from across the world to walk the fields, a tradition that's just as much about fellowship as it is about hunting.
But for many World War II soldiers, their introduction to pheasants didn't happen in a cornfield. It came in the form of a delicious sandwich handed to them as they prepared to board a train in Aberdeen.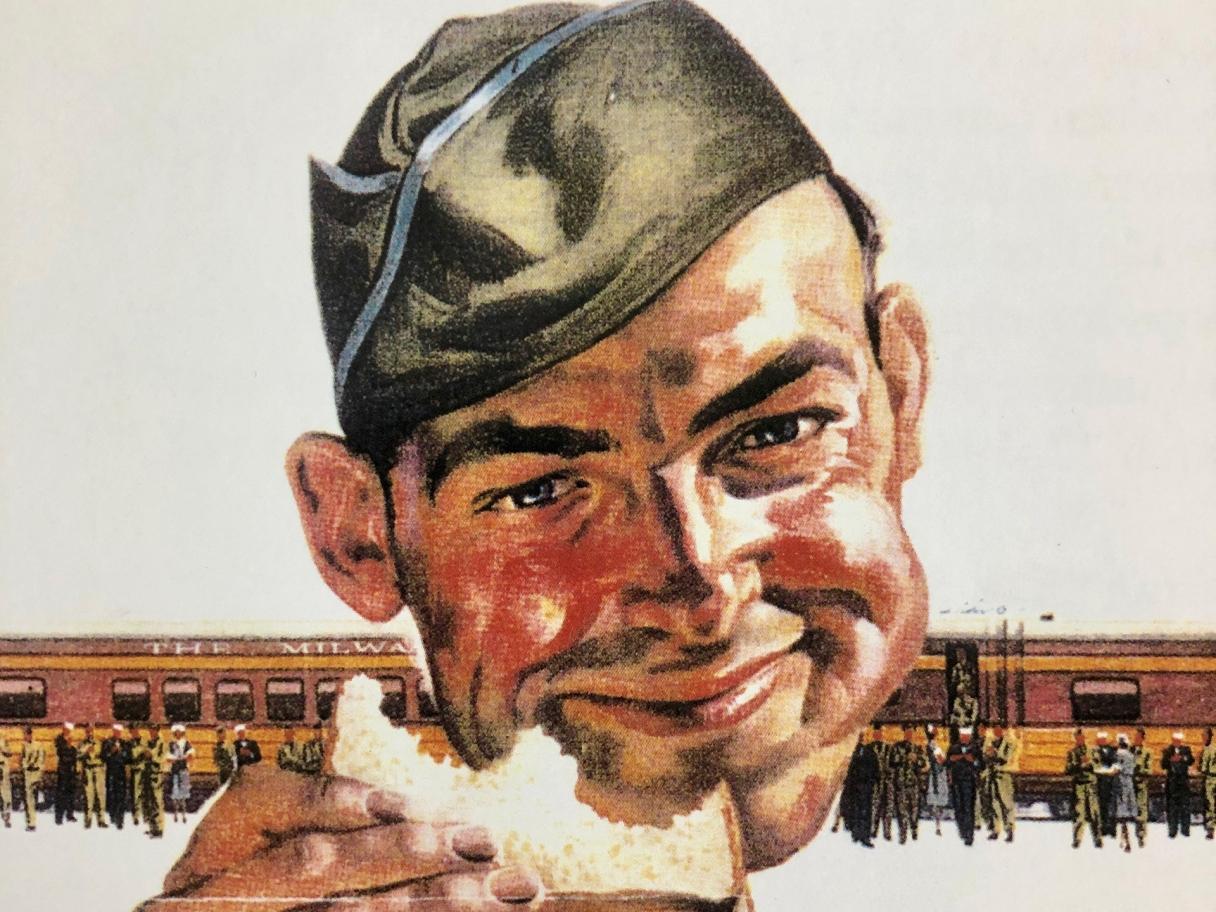 Trains full of troops were coming through the Aberdeen depot of the Chicago-Milwaukee railroad. As a result, a group of citizens opened the Red Cross/USO Canteen in the depot in order to distribute free food and drink to any soldier coming through. It was no small task—an average of 500 troops arrive on 4-6 trains each day, with sometimes as many as 1,500 troops coming through the depot in a single day. In December 1943, some farmers began bringing pheasants to the canteen. This led the creation of the legendary pheasant sandwich, which became a staple of the canteen's menu.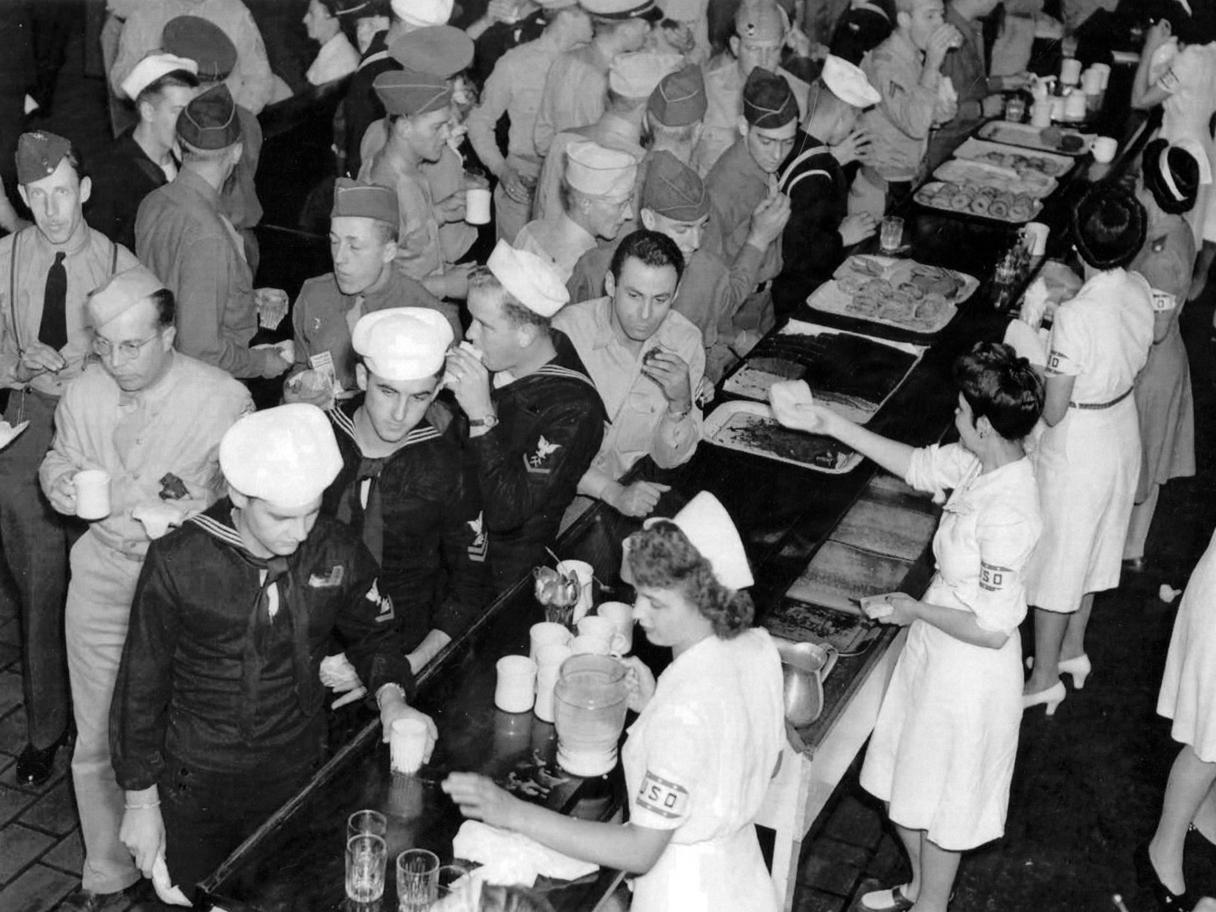 Word spread quickly, and troops began referring to the "Pheasant Canteen." General Dwight D. Eisenhower and then-presidential candidate Harry S. Truman were both served at the canteen before the last sandwich was given out on March 22, 1946. Like so many that had passed through before him, Eisenhower said it was the best sandwich he had ever eaten.
The sandwich remains delicious as does the tradition. Hunters arriving to the Aberdeen airport during the opening weekend of pheasant season are greeted with the delicious treat. The legend of the sandwich has spread across the state. The Pheasant Restaurant in Brookings (151 miles south of Aberdeen) even serves a version of the sandwich with apple, dried cranberries and roasted pecans with melted Swiss on grilled marble rye. Of course, some say the best way to enjoy one is to make it yourself after a successful hunt in Aberdeen. Once you've spent a day in the field, you may find it hard to disagree.
But no matter how they have it, folks who arrived in South Dakota having never heard of a "pheasant sandwich" often go home with the recipe in hand. (Scroll down for the full recipe!) The legacy of a sandwich that hundreds of thousands of soldiers enjoyed remains secure. And delicious.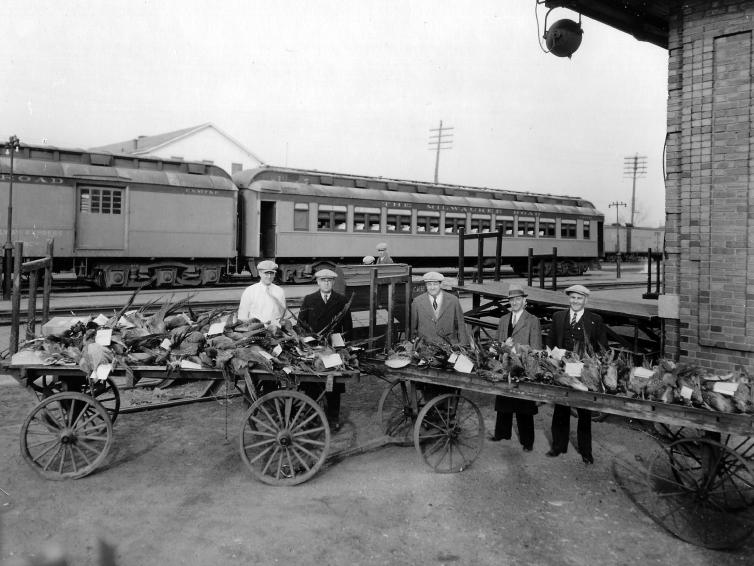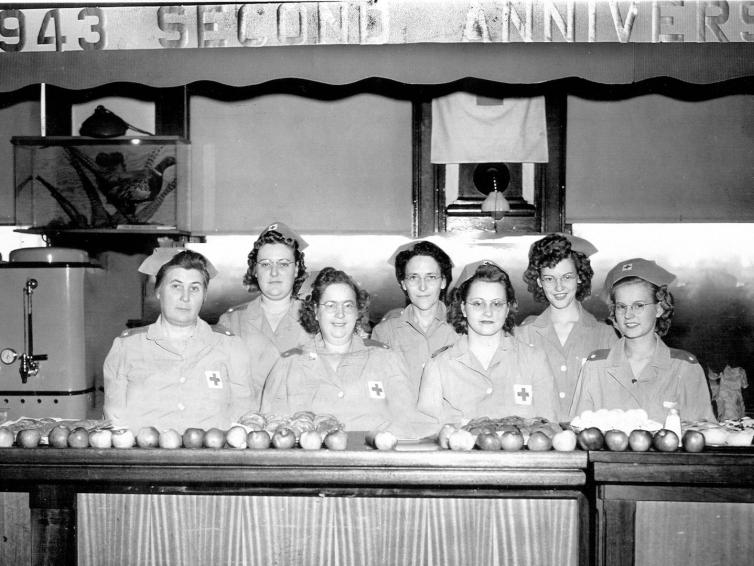 Oh, and the recipe? Well, Aberdeen long ago figured out that it was too delicious not to share.
Pheasant Sandwiches
INGREDIENTS
3 cups cooked pheasant, finely chopped (not ground)
2 hard-cooked eggs, finely chopped
2 grated carrots
½ medium onion, finely chopped
½ cup finely chopped celery
2 teaspoons of sweet pickle relish
Mayonnaise or salad dressing to blend nicely
Salt & pepper to taste
Mix all ingredients together. Add dressing to taste. Chill. Spread on sandwich bread.
Indulge in Delicious Food All Over South Dakota
Start Planning Your Next Trip to South Dakota