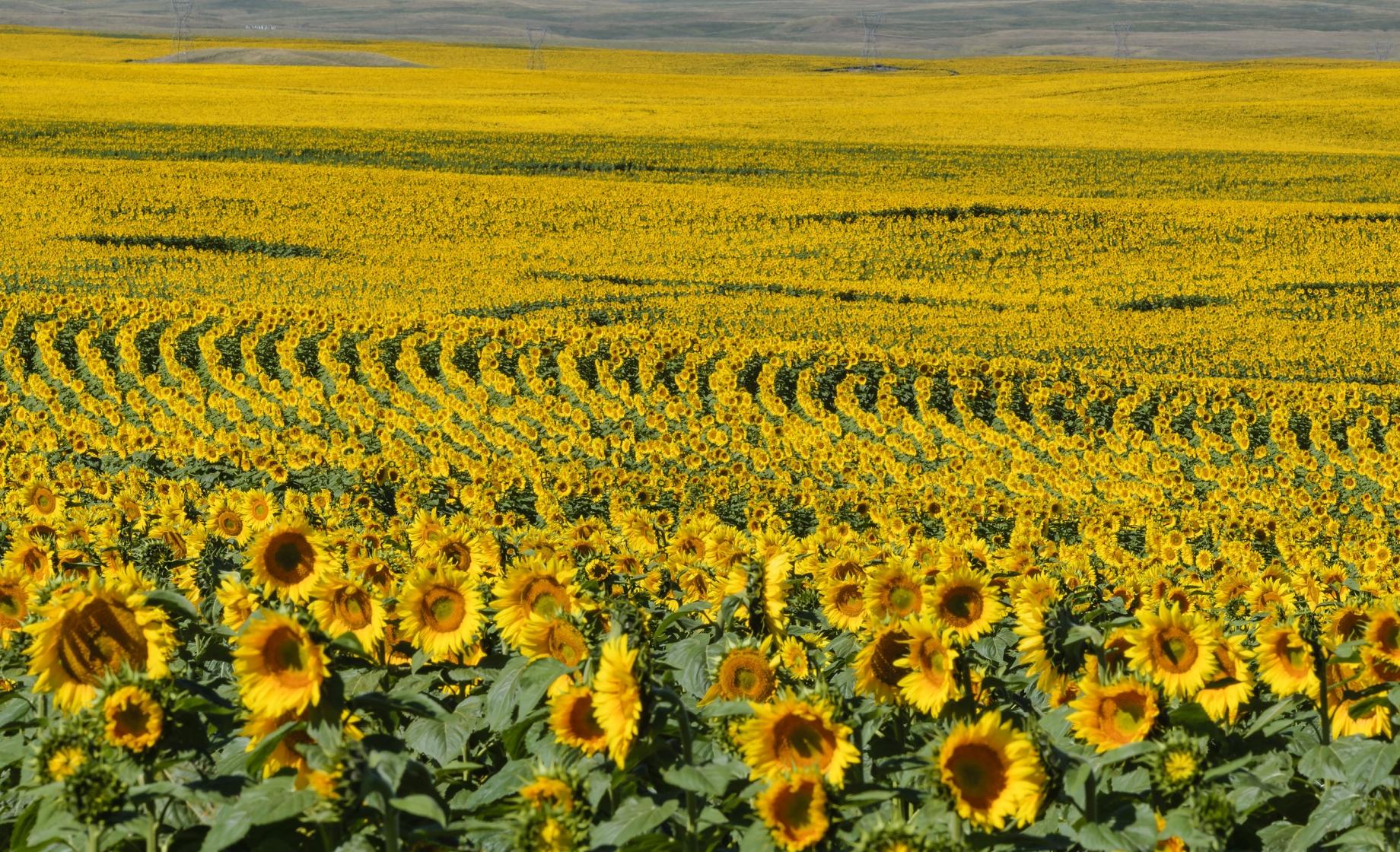 Late summer means bright yellow fields that will take your breath away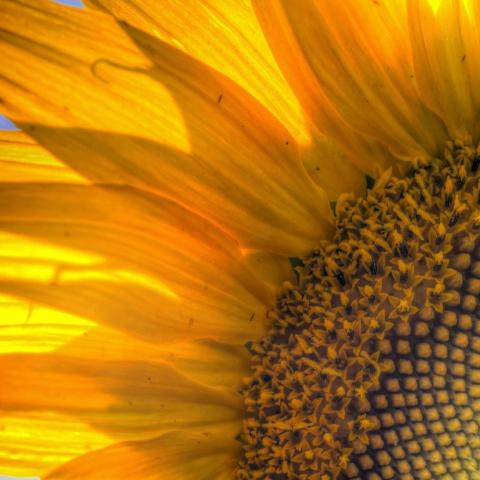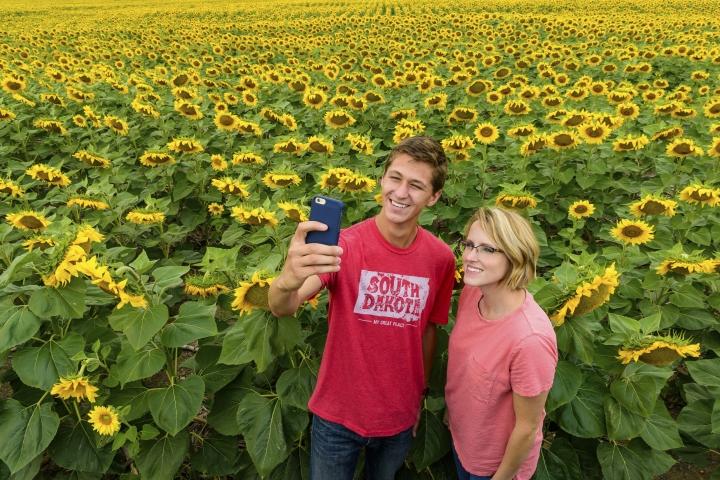 South Dakota consistently ranks as one of the world's top sunflower producers. This makes late summer an amazing time to experience gorgeous yellow fields that seem to stretch forever. 
Depending on the growing season, sunflowers begin to bloom sometime in late July or early August and stay brilliant for approximately 30 days. Young pre-bloom plants track the sun throughout the day and turn back to the east overnight, putting them in position to catch the morning sunlight. As they bloom and the heads become heavier, the flowers stay facing the east. 
We wish we could tell you the exact locations of sunflower fields year after year, but fluctuations in weather and crop rotation mean locations are always changing. Some stretches of highway—like Highway 34 west of Pierre and, by extension, Highway 14 from Hayes to Wall—are pretty consistent, but the best way is to come and explore for yourself. To see field after field of radiant yellow flowers is to appreciate the beauty of nature while experiencing something that many live their entire lives without seeing.
Don't miss out. Come see the natural wonders of South Dakota.