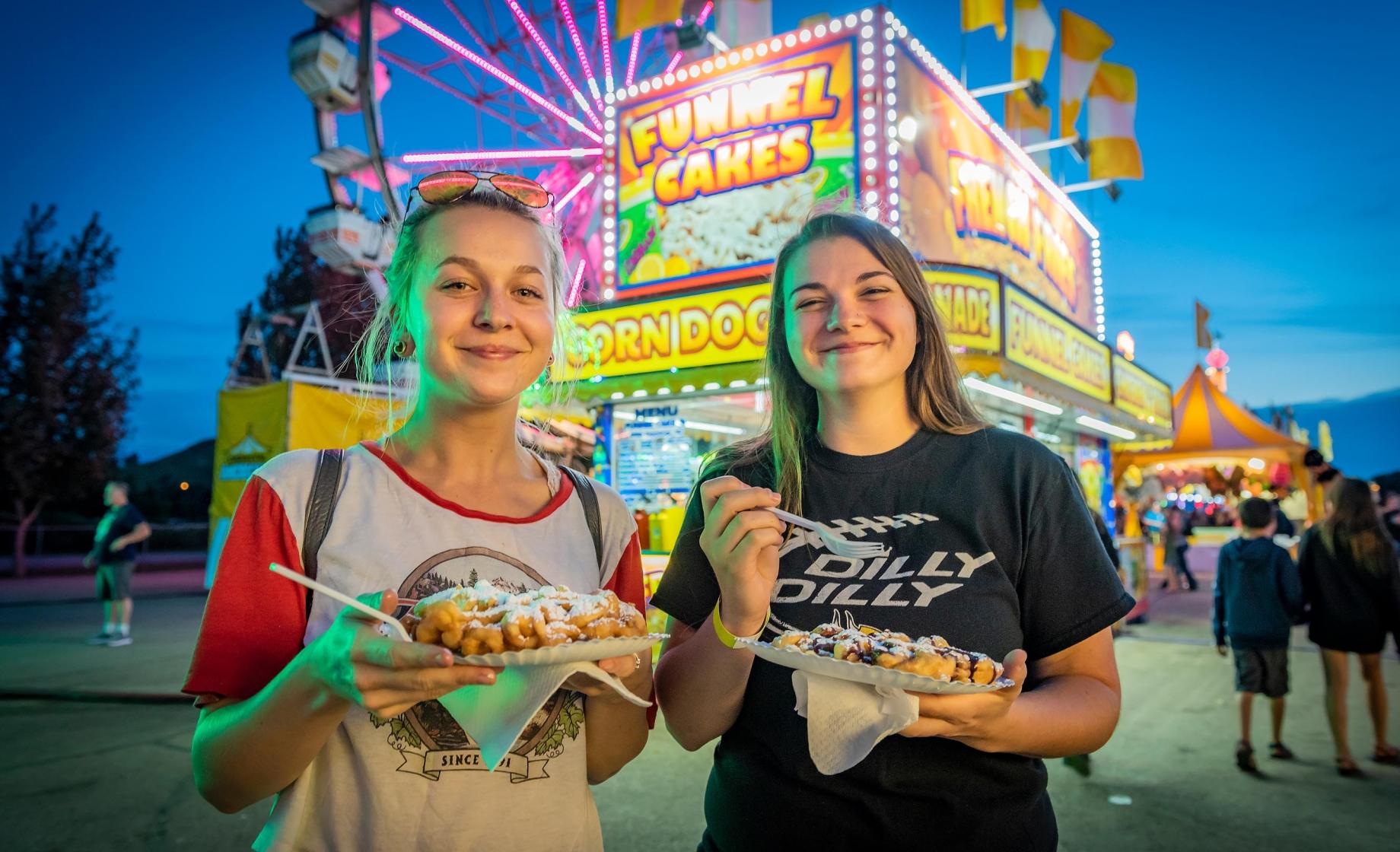 It's one thing to read about food, to "like" someone's social media post, or to imagine how a delicious plate of the unknown might amaze your neglected palate. But you can't taste a Pinterest list. Life's too short to wonder.  Now's the time to make a plan and find some spots where food is both served and celebrated. Good news, foodies: South Dakota is here to satisfy your taste buds.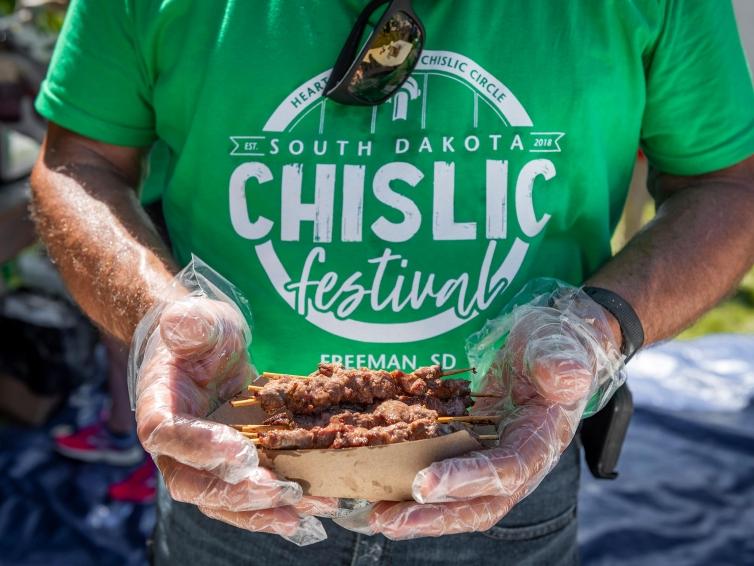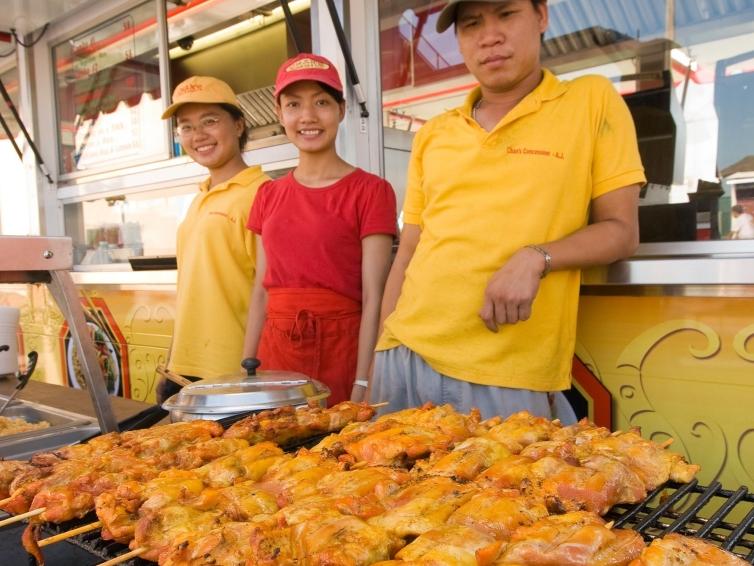 South Dakota Chislic Festival (Freeman) – Chislic! These bite-sized chunks of seasoned meat (usually beef or mutton) are celebrated year-round in South Dakota, but the ultimate party is the South Dakota Chislic Festival. Once weekend a summer, the small town of Freeman's population jumps from 1,300 to 10,000, as hungry people come from all around to enjoy a many different versions of the state's official nosh. 
German Fest (Sioux Falls) – Every September, downtown Sioux Falls is transformed into little Munich with oompah music and enough beer and bratwurst to keep you singing "Ein Prosit" ("I Salute You") for the entire day. German Fest features sights, sounds and smells of Deutschland and is free to all!
South Dakota State Chili Cook-Off (Aberdeen) – Chefs of every skill level gather in Aberdeen each year to compete for a chance to cook at the International Chili Society World Championship. Visitors are encouraged to taste the wares! The brave can also participate in a jalapeno-eating contest or a burping competition. 
Forks, Corks and Kegs (Deadwood) – The historic Wild West town of Deadwood is already home some delightful restaurants, but the historic town gets especially delicious each spring. Let a trolley take you around to taste a variety of wines, appetizers and meals before the Grand Tasting, which featuring dozens of choices from wineries, breweries and specialty food vendors all in one location.
Plankinton Pheasant Fest (Plankinton) – Pheasant season is a holiday in South Dakota. The state turns "hunter orange" to welcome sportsmen from all over the world, but you don't need to walk the fields to get a taste of this delicious game bird. Just come to Plankinton and try some for yourself at the All-You-Can-Eat Progressive Pheasant Supper. ("Progressive" means the food just keeps coming until there's no food left.) 
Schmeckfest (Freeman) – It began in 1959 as a way to celebrate the traditional dishes of the three Mennonite groups in the Freeman area (the Hutterite, Swiss, and Low Germans). Organizers planned for 200 people, but 1,000 showed up. Such growth has only continued as Schmeckfest (which means "festival of tasting") now happens on two consecutive weekends every summer, during which traditional foods are served "family style" to thousands of visitors. Come for the delicious variety of food, stay for the musical performed entirely by community members.
Kuchen Festival (Delmont) – There's a reason why kuchen—a sweet dough containing fruit or custard filling—is South Dakota's official state dessert. One bite is all it will take to explain, but you'll surely want more after checking out flavors like peach, blueberry, apricot and more!
Black Hills Barbecue Festival (Rapid City) – We can't talk about food festivals without thinking of smoking grills, mouth-watering smells, and sauces so delicious that napkins seem optional. (Note: They won't be.)  Celebrate all things grilled in Rapid City and treat your taste buds to some high-quality BBQ in western South Dakota. 
Rhubarb Days (Leola) – With its thick, celery-looking stalk and huge leaves, the vegetable known as rhubarb shouldn't taste so good. But most South Dakotans have a recipe or a memory about tart, sweet rhubarb sauce, juice or—most often—pie. Celebrate deliciousness with a rhubarb goodies contest and sale as well as a rhubarb leaf & stalk judging.  Pick up some tasty rhubarb goods at the bake sale and enjoy a weekend of entertainment, games, vendors and more.
Wingapalooza (Mitchell) – One step inside the building and you'll know you're in wing heaven. Local business and individuals serve wings of every flavor and heat level to attendees in hopes of winning the People's Choice award. There are also contests for Hottest Wing, Best Decorated Booth and more. Play it safe or go for the fire. Either way, you're sure to leave full and saucy.
South Dakota State Fair (Huron) – The unspoken rule of fairs seems to be "If it can be fried, we'll fry it." Nowhere is that more true at the South Dakota State Fair, a week-long event in Huron featuring concerts, exhibits, animals, carnival rides and—of course—food vendors ready to satisfy your deepest food desires. But Huron isn't the only place for flavors like these. There's also the Central States Fair, Sioux Empire Fair and many county fairs all featuring food as well as entertainment and displays.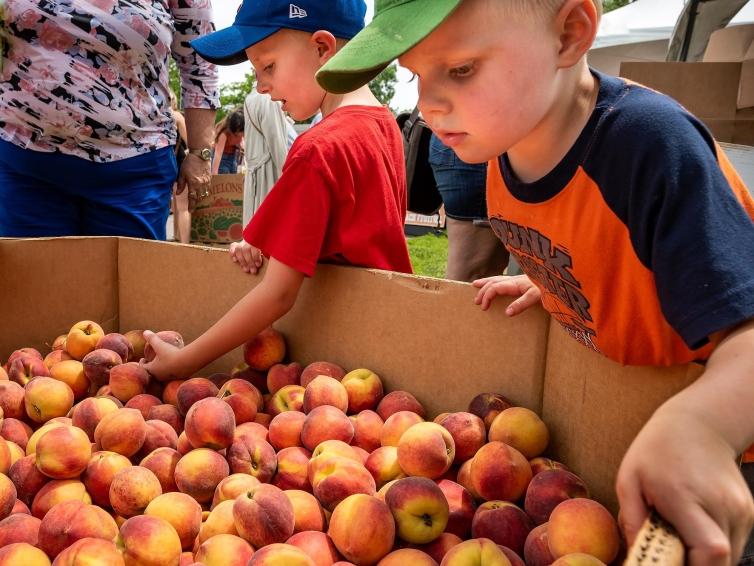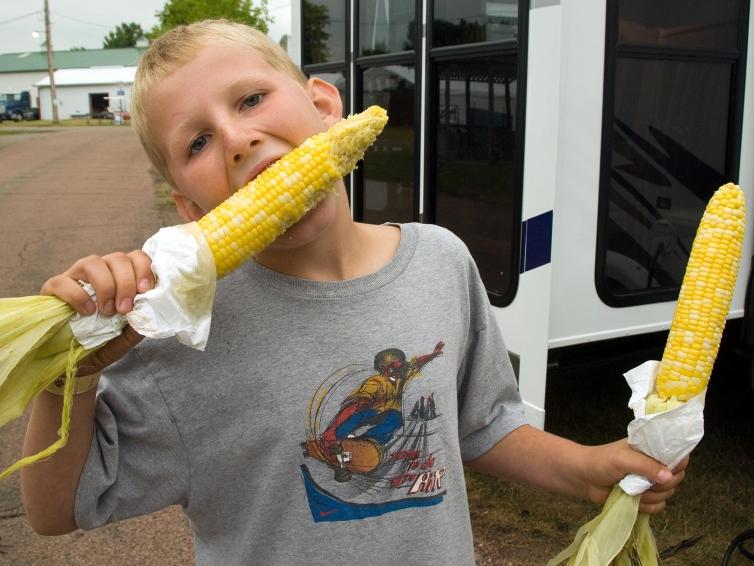 Want more? No problem. Fill your belly at one of these gastro gatherings.
Custer County Fairs, Beers and Ears (Custer) 

Taste of Spearfish (Spearfish)

Taste of Autumn BBQ (Spearfish)

Black Hills Music & Food Festival (Rapid City)

Oktoberfest (Aberdeen)

Culturefest (Aberdeen)

SACC Chili & Pie Feed (Wessington Springs)

Harvest Festival (Fort Sisseton)

Wing & Brew Festival (Brookings)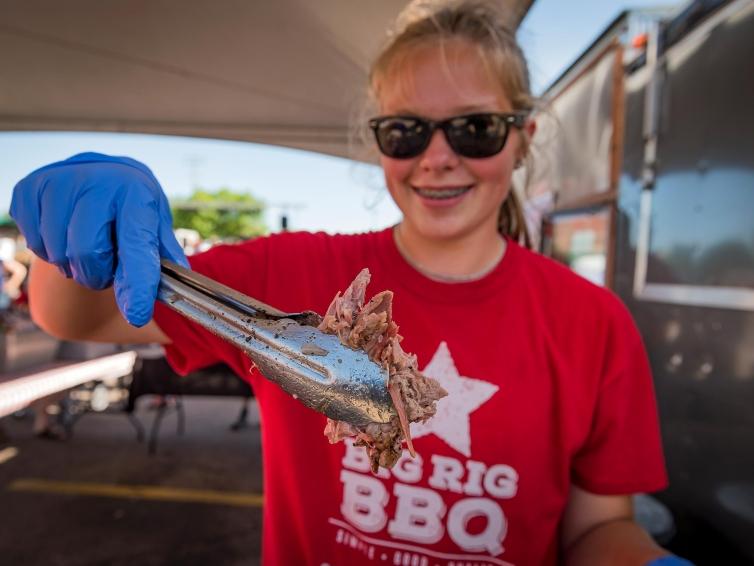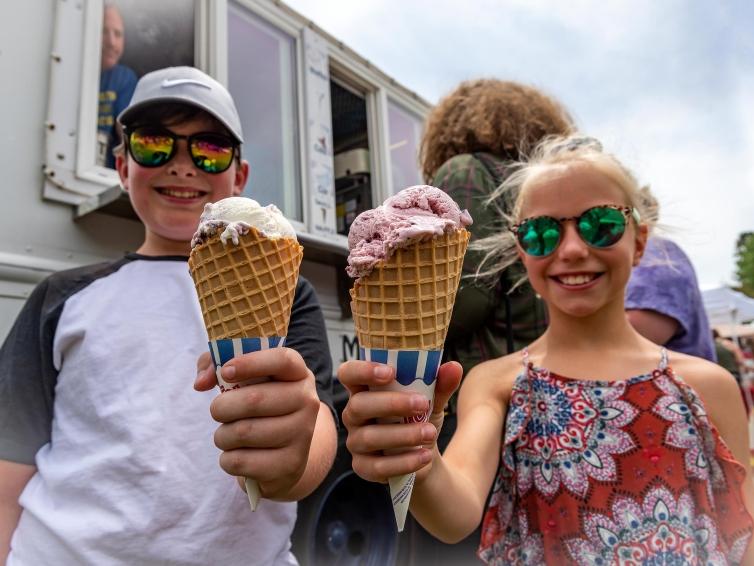 Amazing eats and refreshing drinks in South Dakota