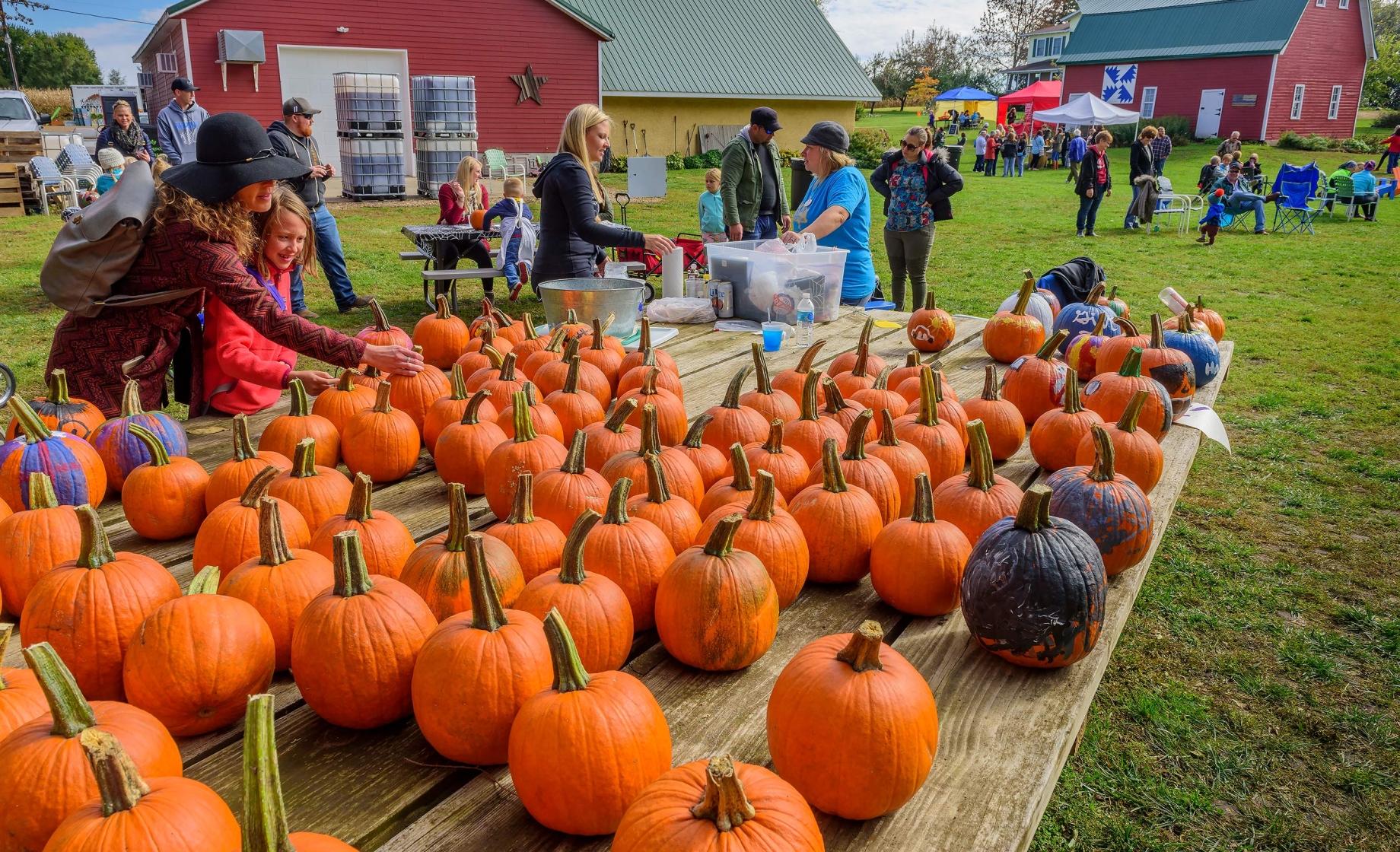 Celebrate the arrival of autumn at events across the state
Autumn means harvest time in South Dakota.  With such a rich agricultural culture, it's no surprise that harvest celebrations have been happening in South Dakota for more than 100 years. That's plenty of time to get things right. Now it's time to check out what communities large and small are doing to celebrate the arrival of fall in South Dakota. (Pro tip: Come hungry.)
If you haven't had a slice of kuchen—custard filing held in place with a delicious dough crust—well…it's time to remedy that. This delicious dessert can be purchased by the slice or pan, so enjoy the official state dessert and a German lunch while exploring art, crafts, and quilts before strolling through the Pumphouse Museum. Don't miss the Twin Rivers Old Iron Show, where history comes "alive" with restored cars, tractors and other forms of farm equipment that you've probably never experienced before. 
In addition to having one of the most memorable names around, this festival also features a harvest festival at the Klein Museum, home to an impressive collection of Native American artifacts. Mobridge's Main Street will be filled with an impressive array of vehicles for the 15th Annual Car, Motorcycle and Tractor Show. There's also a pet parade, a city-wide garage sale, a 5K walk/run and more (some of which definitely involves beef).
Harvest Festival/ Arts in the Park (SeptEMBER) – Gregory
What started as an annual soup-tasting contest has transformed into a full-blown harvest festival featuring Arts in the Park, a farmer's market, color run, Storytime in the Park, musical entertainment, kids of activities, minnow races, and more. The soup-tasting contest remains, but this year will also feature Pumpkin Chuckin', where teams of high school students build their own trebuchets to see who can launch a pumpkin the farthest!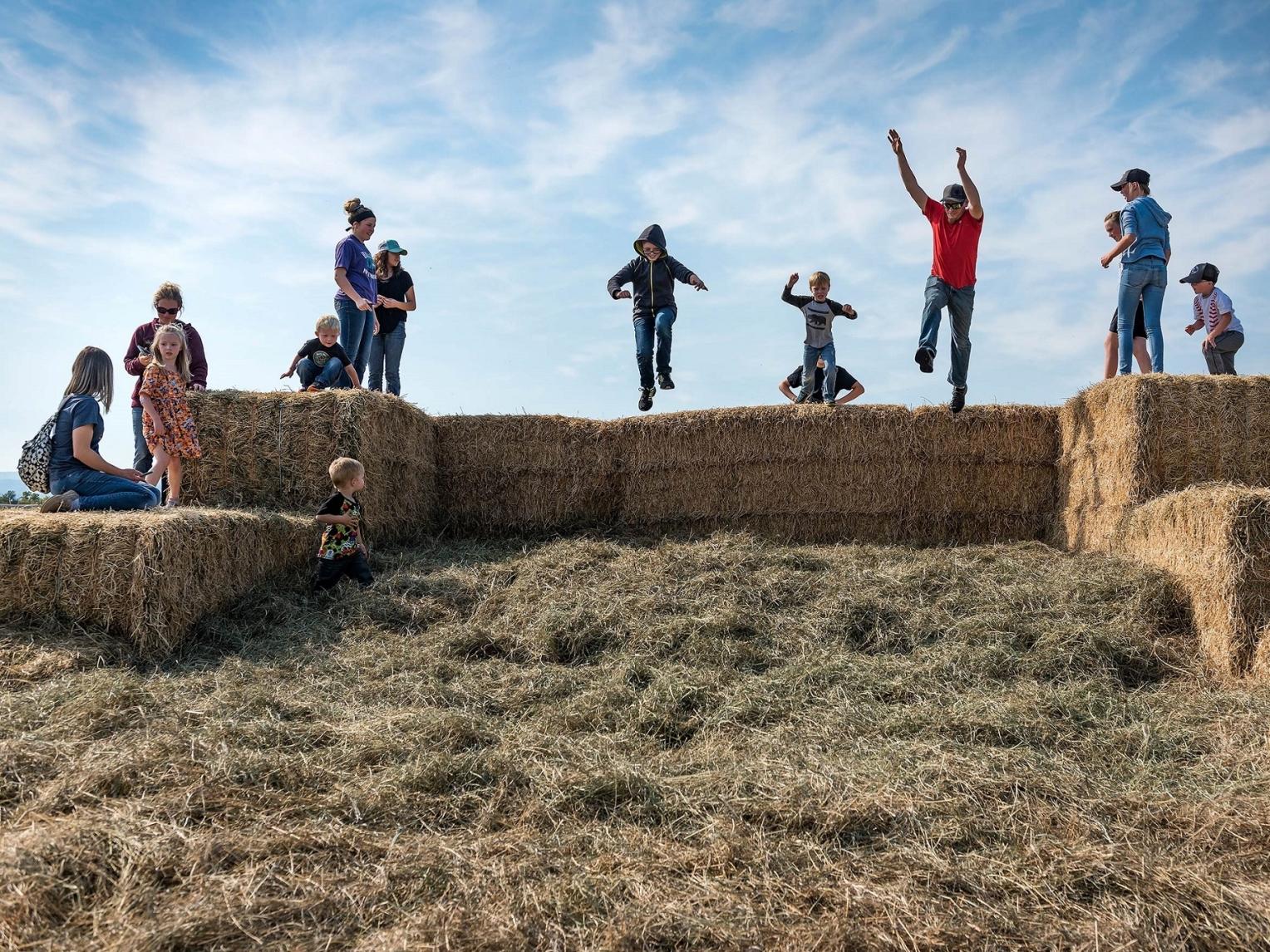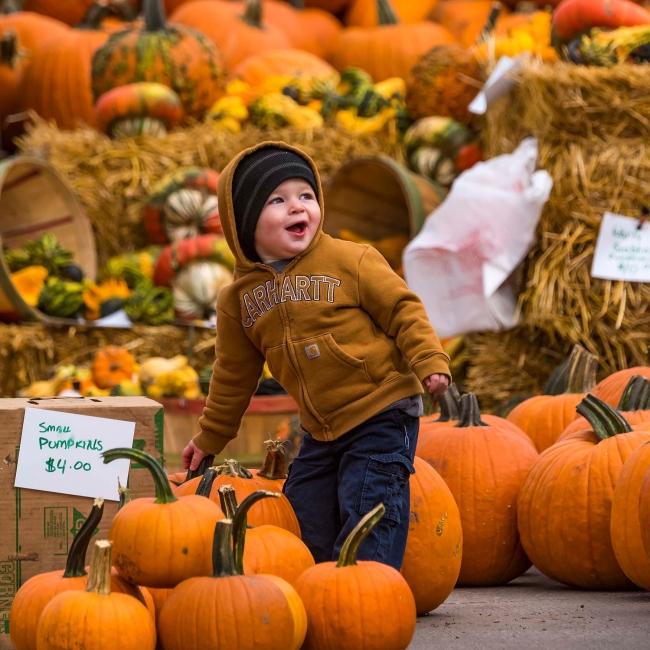 On the Sunday after Labor Day, experience the sights, sounds and smells of pioneer life five miles southeast of Brandon at the beautiful Beaver Creek Nature Area. The historic Samuelson cabin will be open for visitors while Civil War soldiers and a blacksmith will be on-site for hands-on history lessons. There will also be pioneer agricultural demonstrations, Dutch oven cooking, rope-making, candle-dipping, music and more. The event attracts visitors of all ages who want a taste of homestead life and living history. The free event typically features fiddlers, pioneer crafts, living history and old-time farming demonstrations.
The best way to celebrate autumn is to do so in nature, so come to the Lewis & Clark Recreation Area for all kinds of festivities just outside of Yankton. Something for every age of explorer awaits! Outdoor activities include an obstacle course, mini-golf, archery, air rifles, games, crafts, Dutch oven cooking, hayrides, and a campground-decorating contest. 
Watch food and craft vendors take over downtown Spearfish while retail businesses fill the sidewalks with end-of-the-summer deals. The antique tractor show will give you a hands-on look at early farming technology. You can also enjoy live & local entertainment while browsing delicious food and great bargains.
Chamberlain and Oacoma unite over the mighty Missouri River on the last Saturday of September to celebrate the arrival of fall. Expect craft and food vendors as well as some beloved pumpkin chuckin'.
The town named for being on the edge of the Black Hills is a gorgeous, idyllic spot for a fall celebration. A Kids Zone with bounce house, face painting, games and cotton candy will keep the little ones smiling all day while adults enjoy the car show, vendors, live music, and canoe & kayak races. 
Pumpkins signal the arrival of fall in South Dakota. Pumpkins flying through the air after being launched from a catapult, however, are a sign that The Great Downtown Pumpkin Festival has returned to Rapid City. In addition to pumpkin chuckin', the festival also features a giant pumpkin weigh-off, pub crawl, pony rides and a play area for children. All are safely outside the range of falling pumpkins.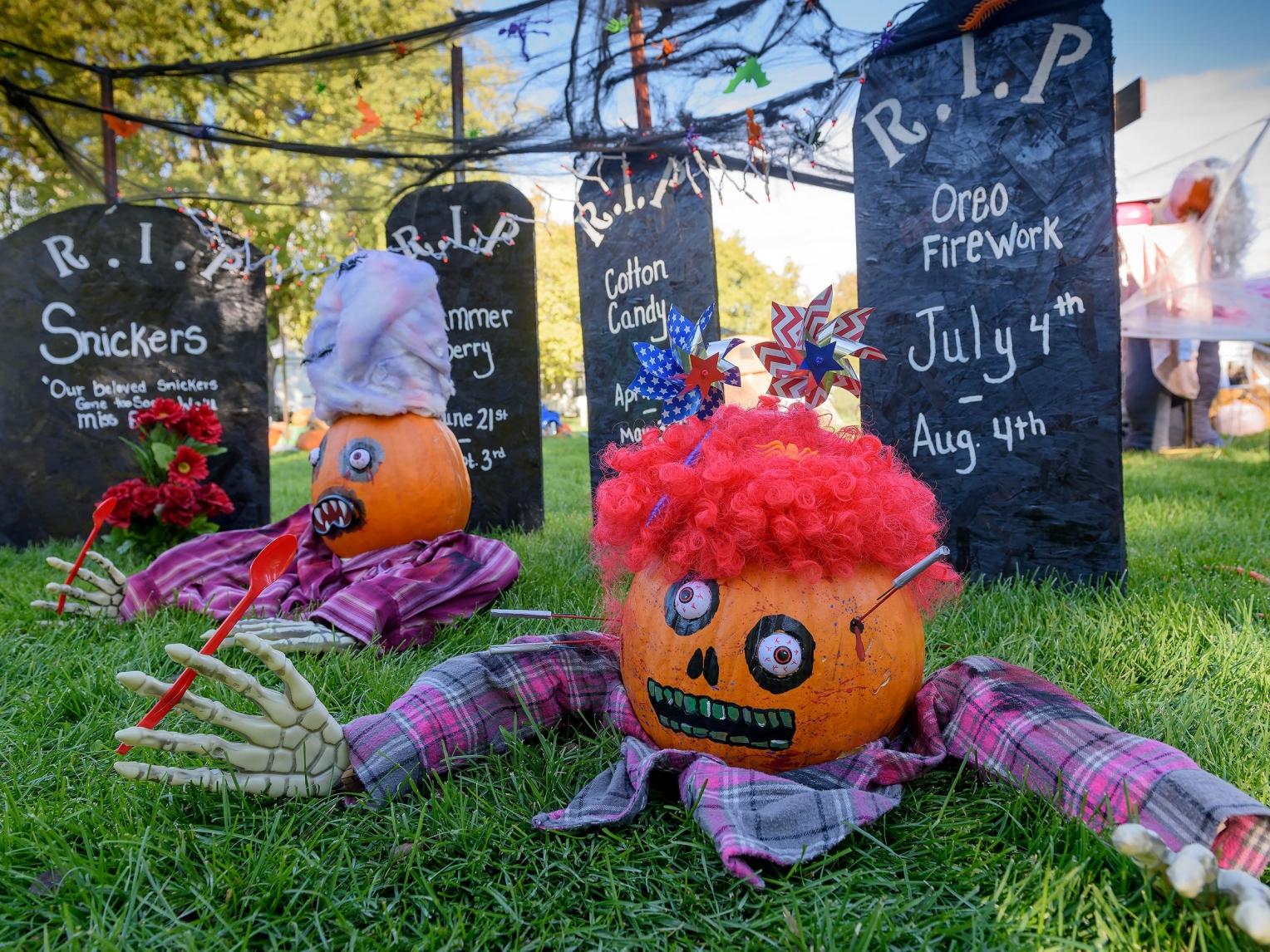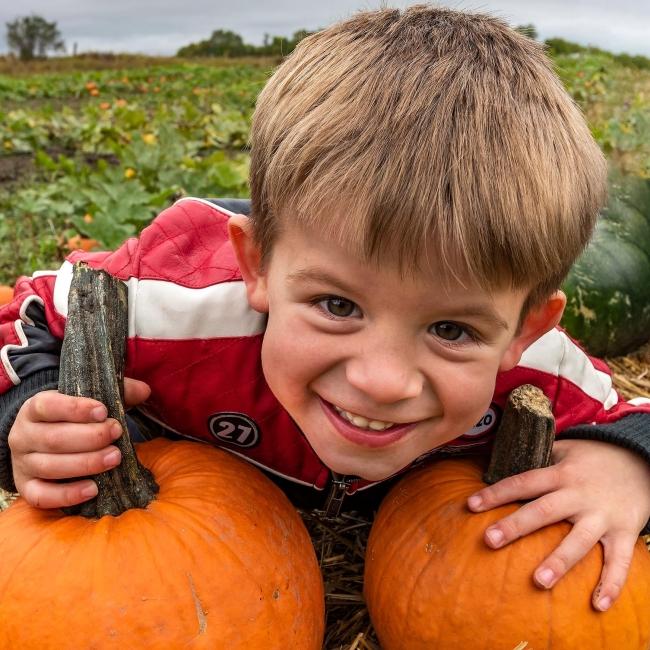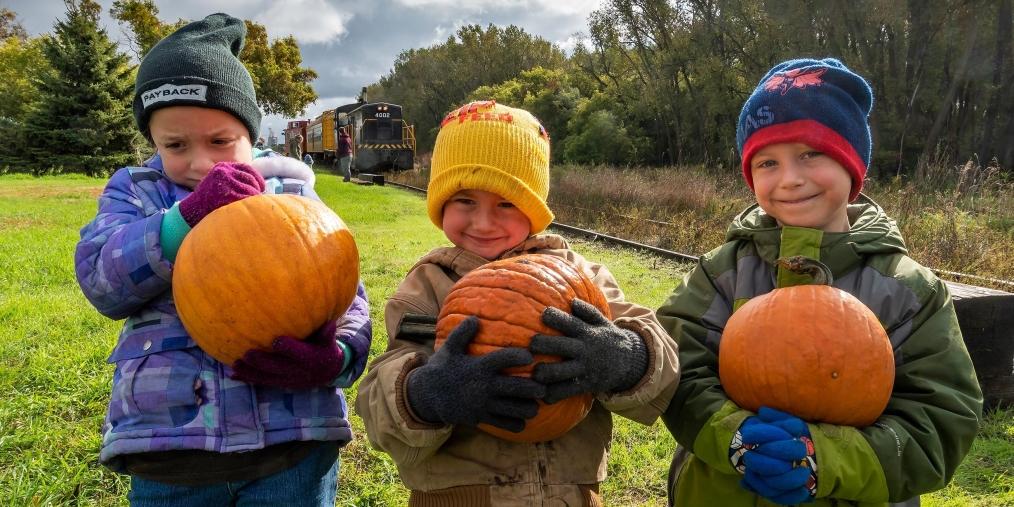 If a harvest festival is happening at a winery, the chances are good that visitors can stomp some grapes to celebrate. That's definitely the case at Wilde Prairie Winery, where a mini grape stomp is only part of the fun that also includes vendors, live music, wine and painting of both faces & pumpkins. Beer made in South Dakota will also be served.
The ghost of Hobo Marlin "appears" one day a year at Historic Prairie Village 2 miles west of Madison. Visitors can ride the train to the pumpkin patch. Travelers 12 and under get to pick their own pumpkin while supplies last. Where will Hobo Marlin show up? Unknown. Will he appear? Most definitely. All proceeds benefit the Prairie Village Railroad and Carousel.
Don't be surprised to see a catapult when you show up to Newton Hills State Park. It's used to launch pumpkins as part of the annual Festifall celebration. Visitors can participate in a seed-guessing contest and carve their own pumpkins, although it's also completely permissible to bring your own decorated pumpkin for judging. The celebration includes make-and-take craft booths, kids' games, hayrides through the campgrounds, and a campsite-decorating contest. The Candlelight Walk offers strollers a rare opportunity to see nature lit only by candles.
Kids and adults alike are certain to have a good time at Huron's Harvest Festival.  Past activities have included a farmers' market, pumpkin patch, pumpkin painting & carving, "Needle in a Haystack", face painting, crafts, candy corn toss, ghost bowling, inflatables, bull riding, Halloween safety education, costume contest, pedal tractor maze, pumpkin receipt contest and more! Whatever events you choose, you're sure to get into the Halloween spirit. The event is hosted by Huron Connect.
Area business and organizations exercise their creative muscle, creating scarecrows that end up displayed in Campbell Park. The public is invited to check out the final product. Make sure your voice is heard by voting for your favorite scarecrow (unless you are an actual crow because, obviously, this event is not for you. Also, you can read? Whoa!).
Follow your nose to the baking contest at this harvest festival. Stick around for the scarecrow contest, poker run and other activities that promise to be fun for the entire family. After a day of exploration, wind down by sipping on free hot chocolate while watching the amazing light parade.
Do you love autumn and/or parties? If so, you're likely to have a great time at the Harvest Halloween Festival. Yankton's Meridian District transforms into a fall-lover's paradise complete with art market, ghost walk, pig races, chili & waffle feed, hay bale maze, spook house, corn pit, and bounce house. The event wraps up with live music and a costume contest.