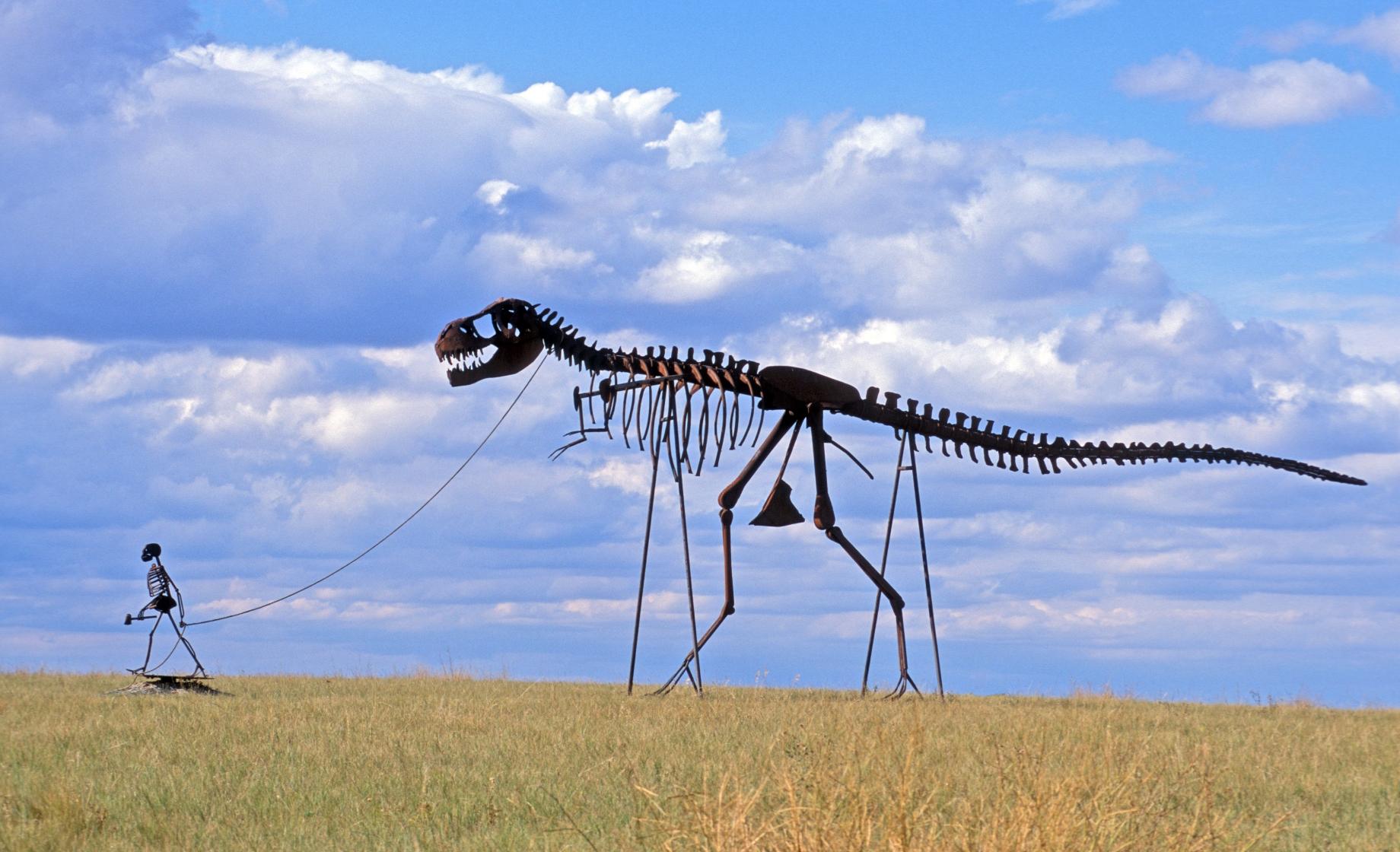 Ready to play a little "hide and seek" for dinosaurs?
South Dakota was once home to real-life Tyrannosaurus rexes like "Sue" and "Stan" as well as raptors like the Dakotaraptor. In 2020, a professor and his students found "Shady" — a 7-foot-long, 3,000-pound triceratops skull — near the town of Shadehill, in the Grand River National Grassland in northern South Dakota.  
Today, the state celebrates dinosaurs from border to border. Sculptures and skeletons can be found in all shapes and sizes. Let your exploration begin!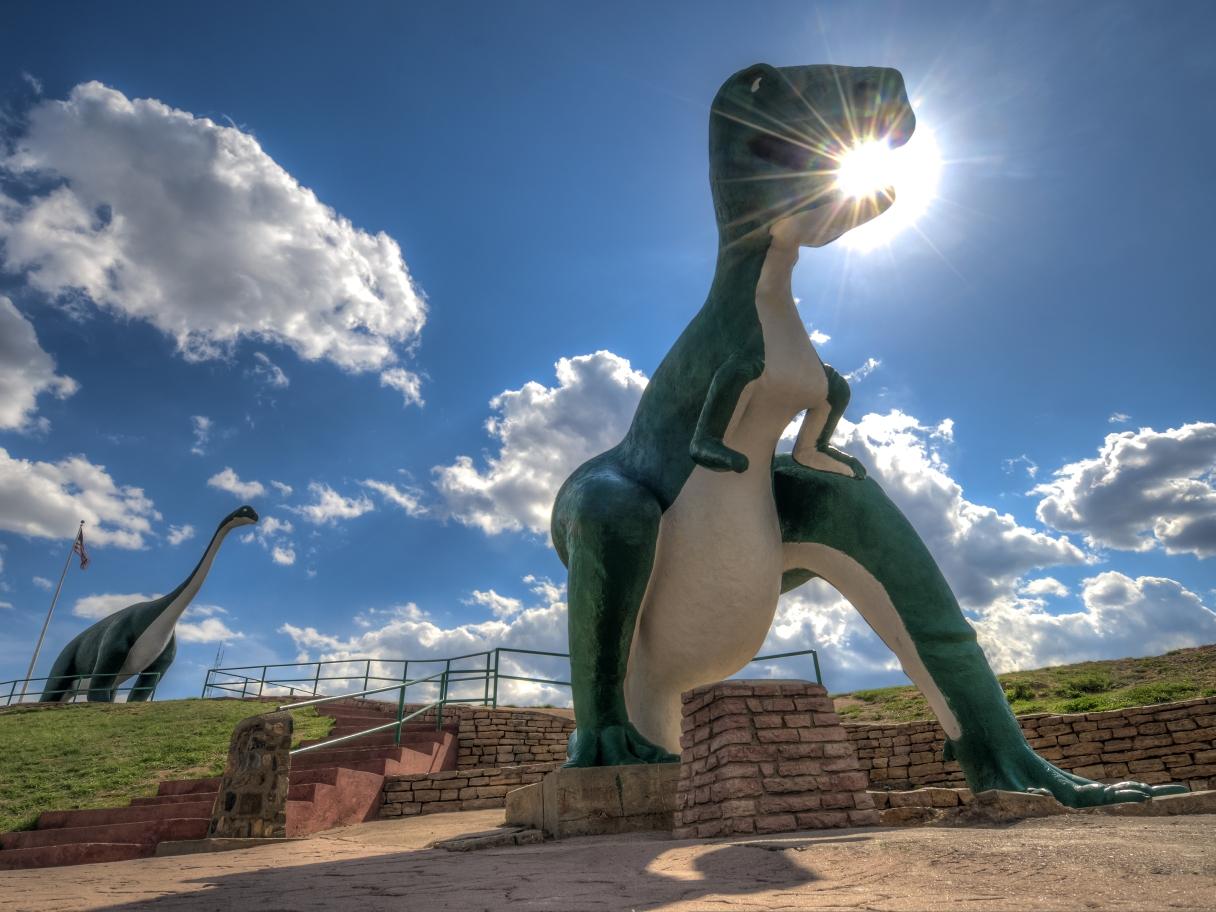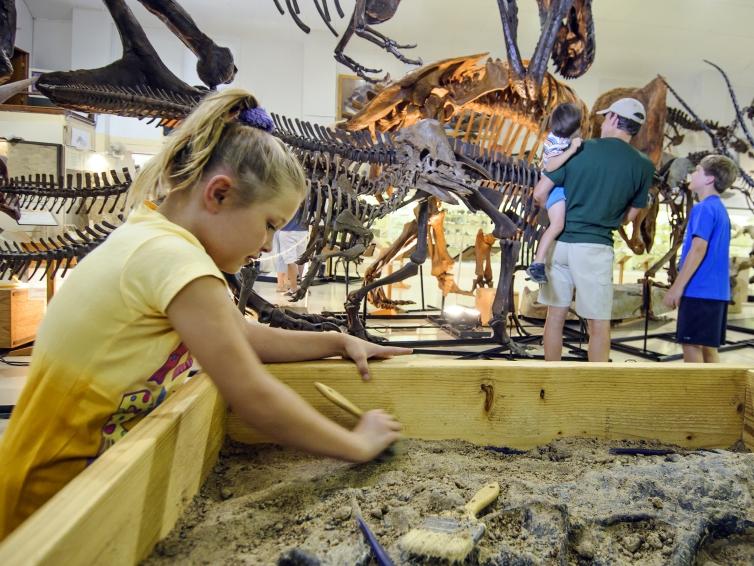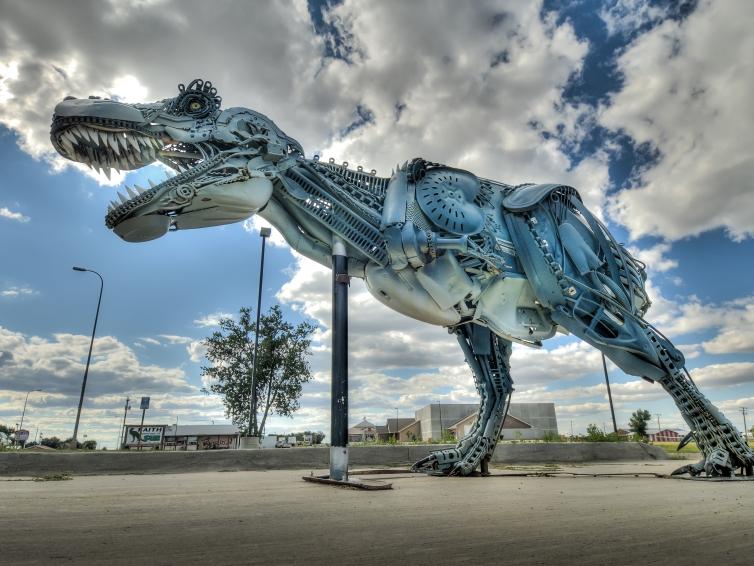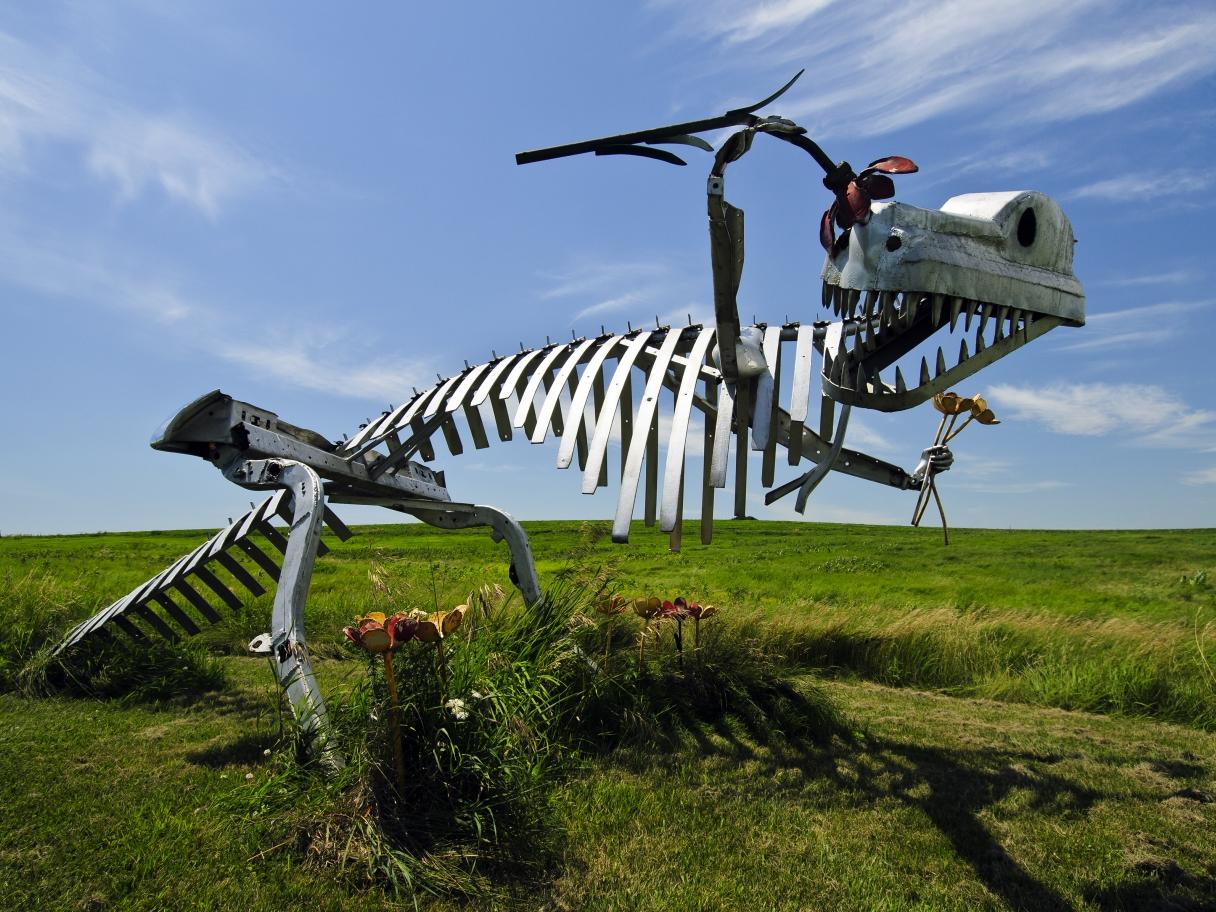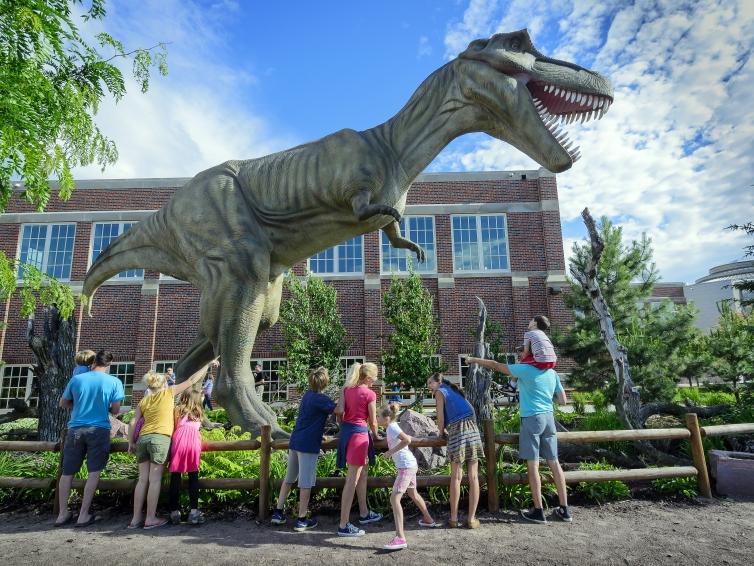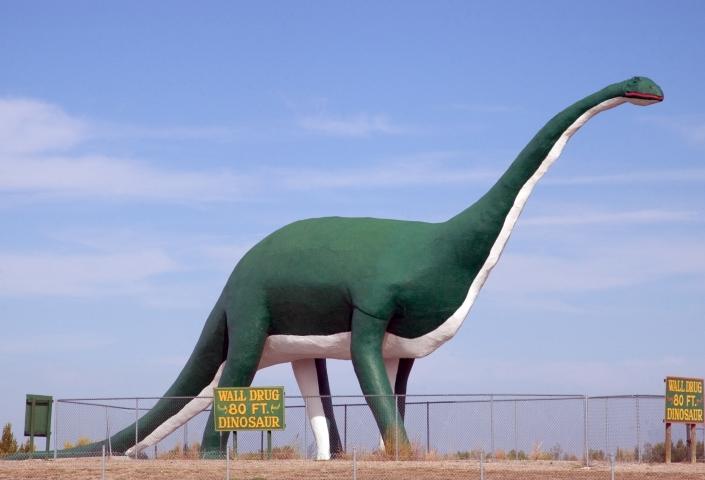 Wall Drug Dinosaur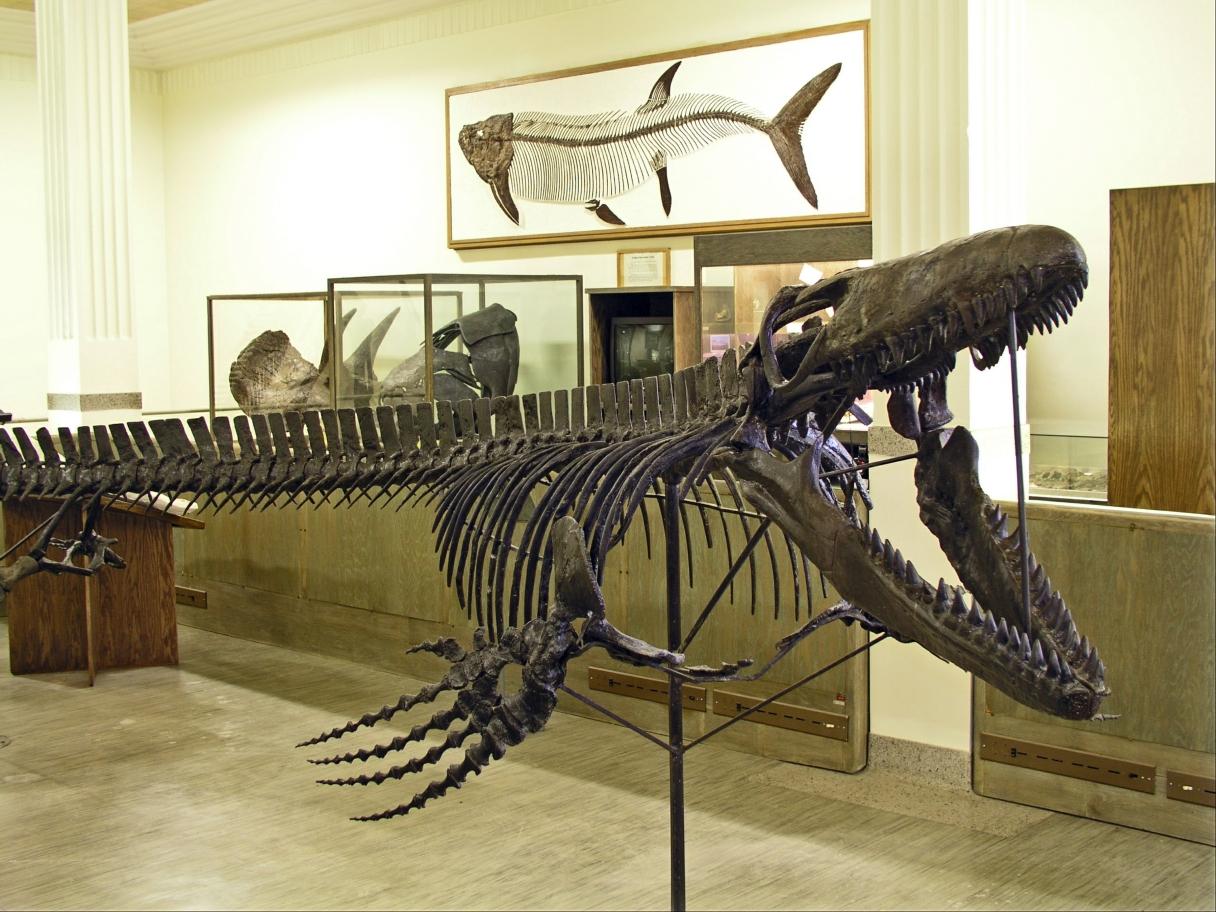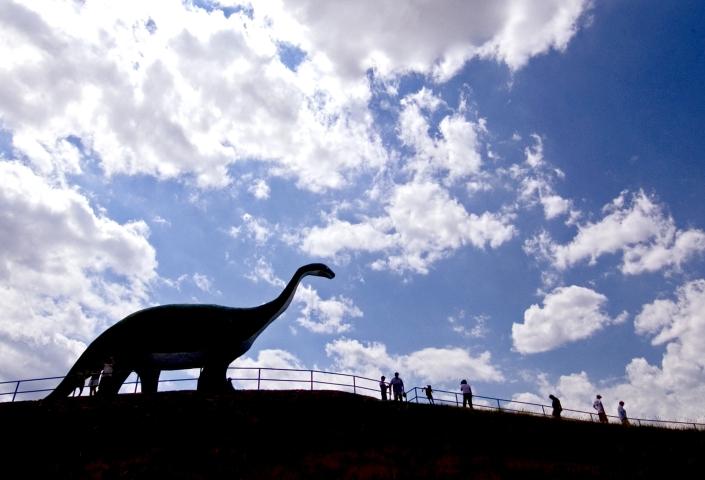 Dinosaur Park, Rapid City