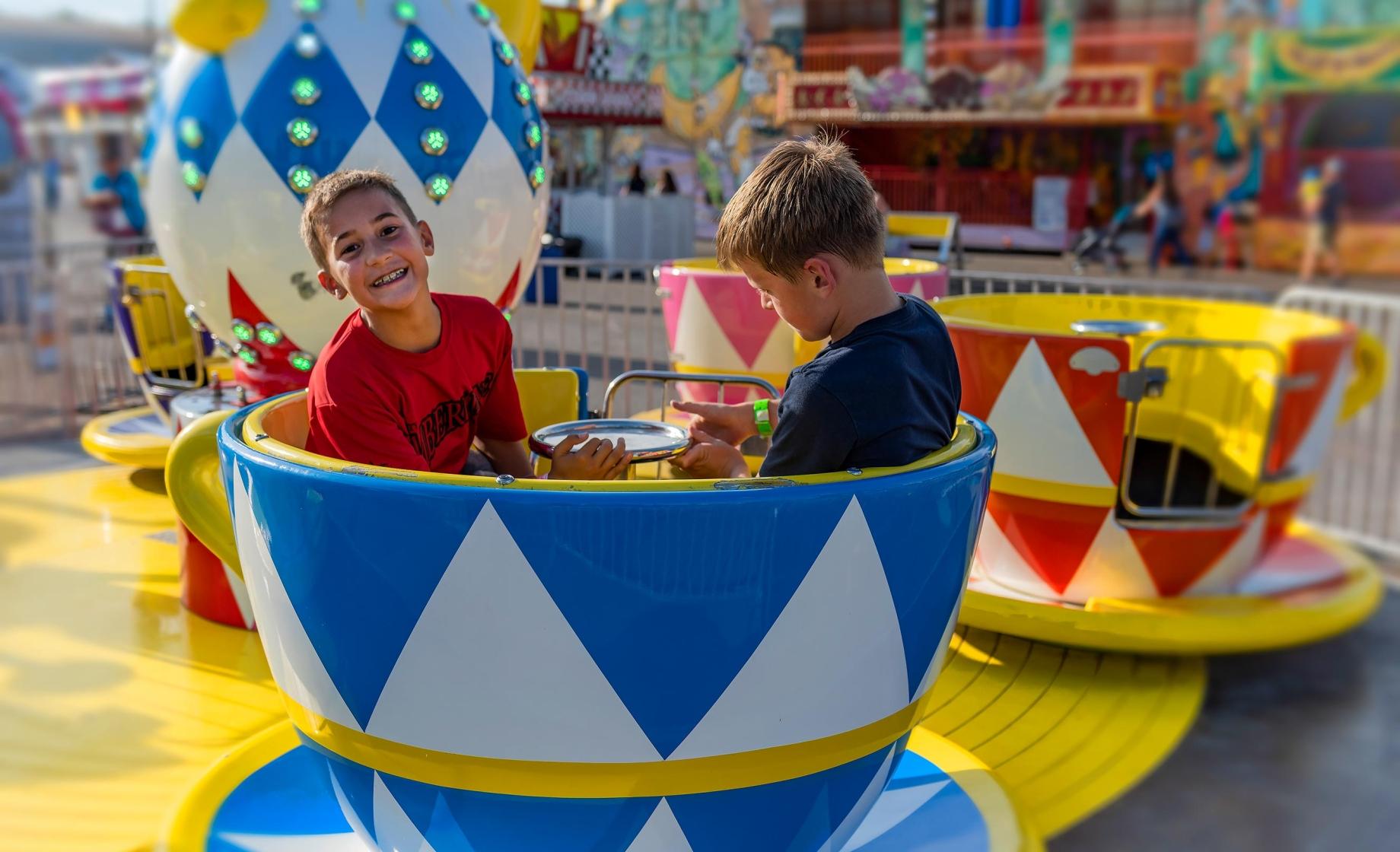 Celebrate the end of the summer at one (or more) of these timeless gatherings
Is there anything better than the smell of carnival food, the thrill of a rollercoaster, and the sensations that come from watching live music under a South Dakota night sky? Nothing combines all of this magic quite like a local fair. Whether it's one of South Dakota's major cities or a town that's off the beaten path, so many communities across the state make sure that part of August involves events, food and fun for all ages. Check out our list of South Dakota fairs and make your plans to experience some of the best summer celebrations in the area.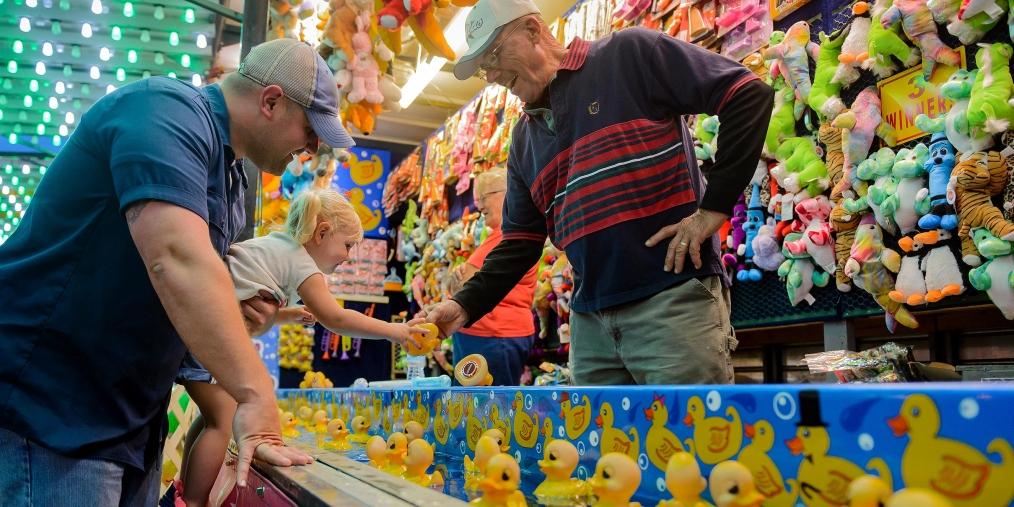 When counties combine forces, interesting things happen. Few events prove that as well as the Butte/Lawrence County Fair in Nisland. Heading to the town approximately 30 miles north of Sturgis will allow you to embrace the agricultural spirit with livestock showings, sheepdog trials and … running ducks? Yep, you're reading that right. There's also a flower show, movie night, talent show, youth rodeo, and live music. Hungry attendees will appreciate the free barbecue on Thursday night and annual pie sale on Friday while the "Pitchfork Steak Fondue" will answer the age-old question "Does steak taste best when prepared on a pitchfork?" (Okay, maybe it's not exactly age-old, but we definitely want to try a steak filet that's been placed on a pitchfork, dipped in oil and heated over an open flame.) There's also a fashion show, but the chicness won't end there. There are also competitions for the best-dressed rabbit and duck. Start your fair season off in the most interesting of ways in Nisland.
This extended weekend in western South Dakota will feature a Playday event, 4-H livestock shows, Ag Olympics, a free chuckwagon feed, a parade, mud hog wrestling, live music, rodeo, pancake feed, and goat roping. This fair has been happening for more than a century, so it's safe to say that organizers have extensive experience in "grabbing fun by the horns."
The smaller fairs carry a charm all their own. In Alcester (located 38 miles south of Sioux Falls), the Union County Fair usually includes a pancake breakfast, livestock shows, live music, a tractor pull, pie contest, and Donkey Ball Races. There's also a fashion revue and royalty contest that help make Union County Fair a celebration all its own.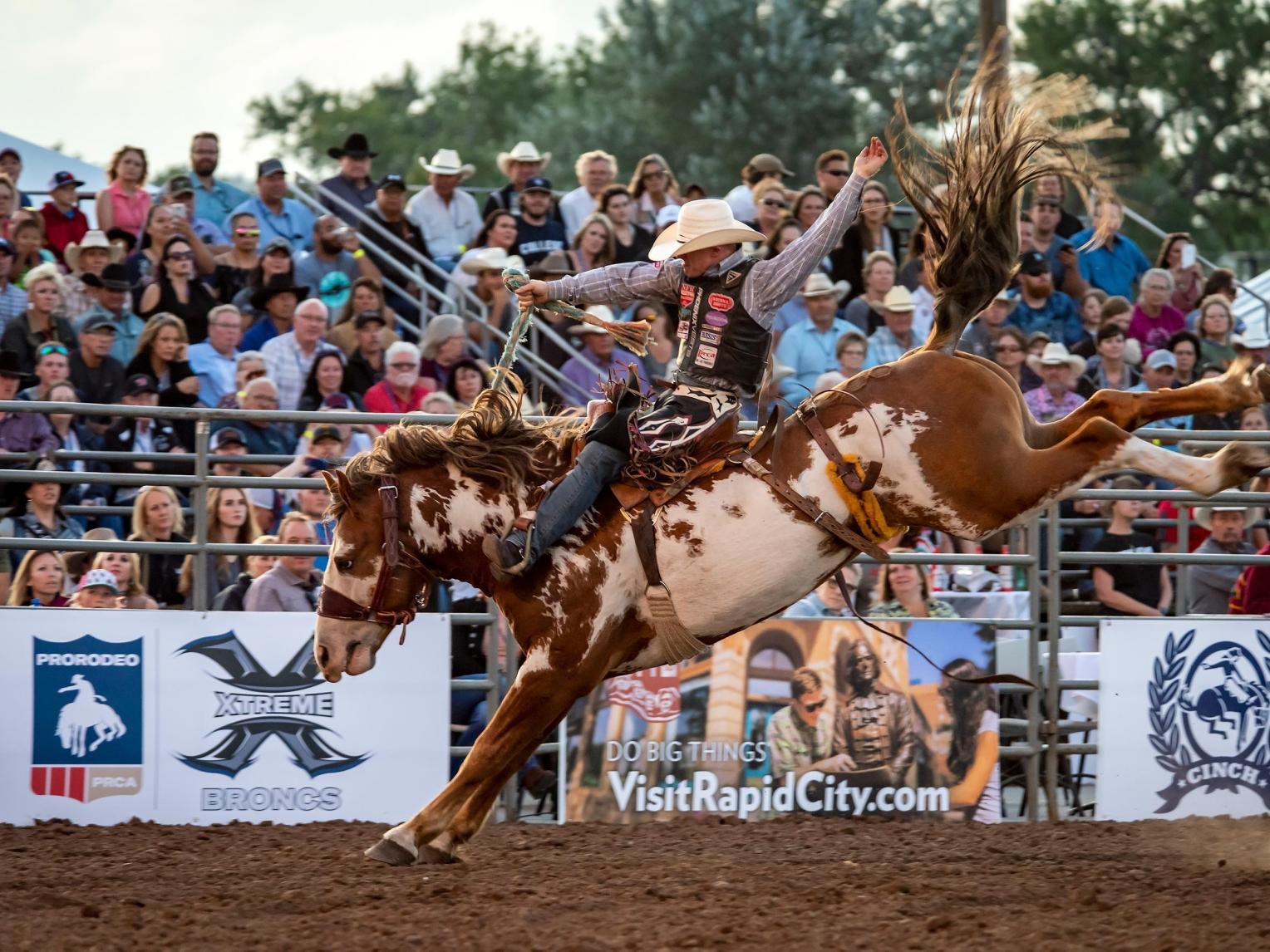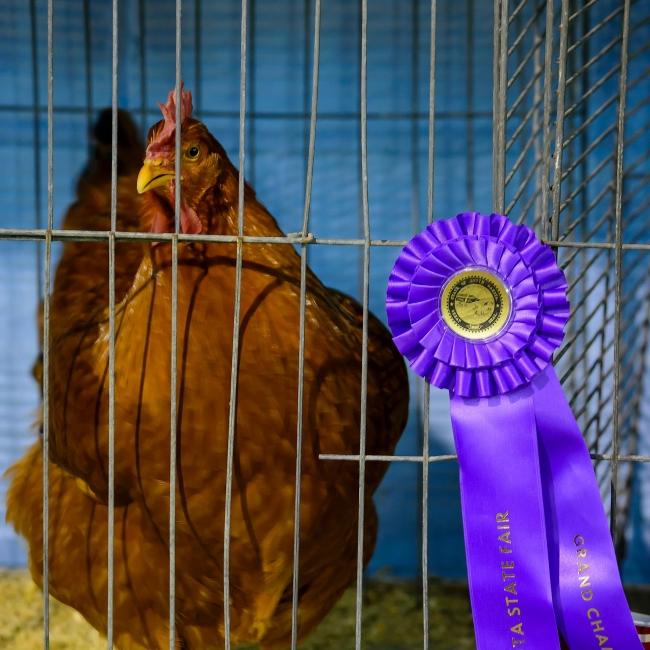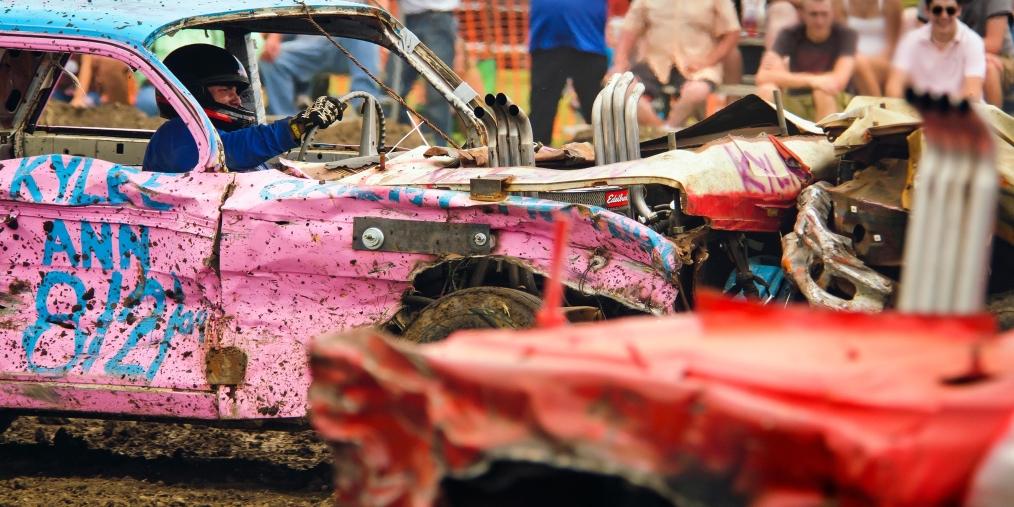 Sioux Falls is South Dakota's biggest city, so it's no surprise that the Sioux Empire Fair goes all out every year with rodeo events, top musical and comedy acts every night. Children will flock to the Kids Zone and the Family Stage. Those 21+ can quench their thirst at the beer garden, but all ages will enjoy the rotating musical acts at the Front Porch stage. Peruse the Arts Center, check out the wide variety of vendors, and enjoy a plethora of carnival rides. Plus, you can get an early look at everything during the free Sneak Peek Night!
Potter County Fair in Gettysburg
Approximately 100 miles southwest of Aberdeen sits Gettysburg. It may be best known for its motto, "Where the Battle Wasn't," but area residents also know it as the place where the Potter County Fair annually produces a lot of smiles. Agricultural exhibits and inflatable bouncers will be a part of this year's festivities as will a dog show, brat feed, and Old Time Tractor Pull. However, it's the last day that features the fair's most talked-about event. Three words: Cow Patty Bingo. This event offers participants a chance to "purchase" a 2-square-foot piece of land from a marked field. A "Bingo Bessie/Bobbie" (cow) will be released onto the field. Whoever "owns" the square where the "cow patty" lands wins a cash prize. If there's a more rural and unique event taking place at a fair this year, we sure haven't heard about it. The variety of events and fun supplied by the Potter County Fair make it one of the most interesting fairs in the state and beyond.
The home of the University of South Dakota gets pretty quiet in the summer when most of the students temporarily vacate. That silence ends, though, when the Clay County Fair kicks off!  Organizers are always looking to one-up the previous year, which often leads to events like a salsa competition, BB Gun Shoot-Out, and Dairy Foods Contest as well as traditional events like donkey racing, the demolition derby, chainsaw carving, and lawnmower racing in which the public is often invited to participate. Live music also takes place throughout the three-day celebration.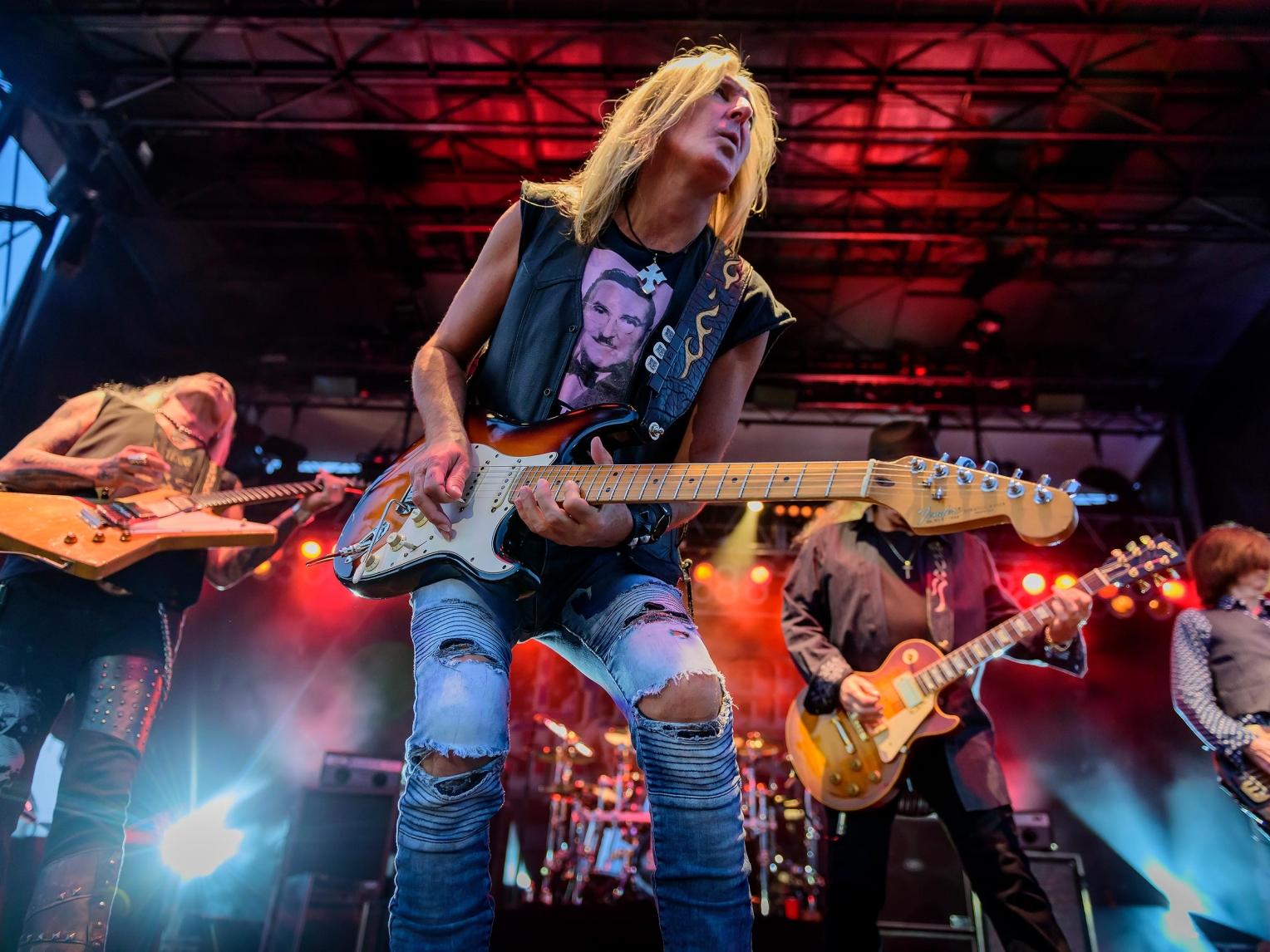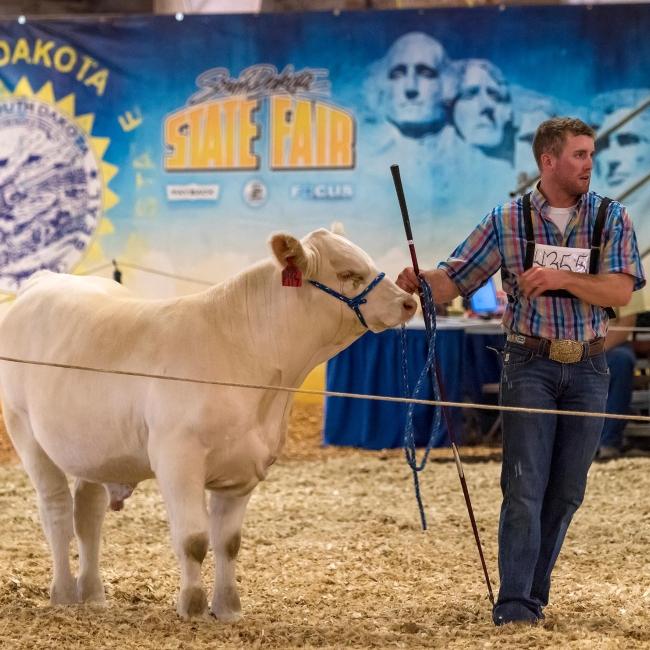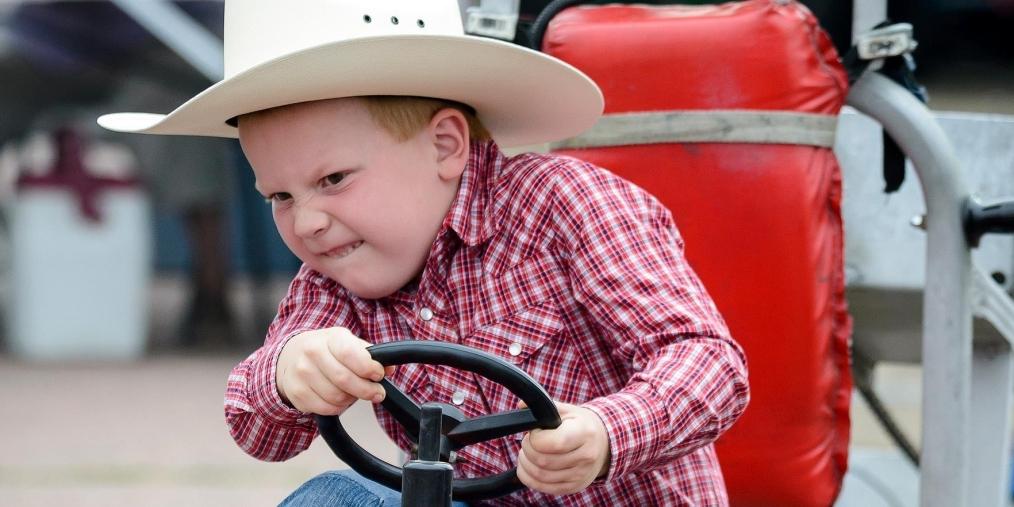 Little town, big party! Just south of the North Dakota border sits a town of 173, but McIntosh won't feel small when the Corson County Fair takes place. The weekend features livestock and small animal shows as well as turtle races, veggie races (make a vehicle from vegetables and see how it does!), a brisket sandwich supper, and a ranch rodeo. The entire fair truly exemplifies how great things can come from little places. 
Sometimes the biggest celebrations happen in the smallest places. Take Parker, for instance. This quiet town's population of approximately 1,000 people explodes every August during the legendary Turner County Fair. The fair has been drawing people to southeast South Dakota annually since 1880, but don't expect the revelry to be outdated. Carnival rides, car races, and a demolition derby bring fresh rounds of fun every year. Don't forget about the rodeo events, including "mutton bustin'," because you haven't truly lived until you've seen young children safely ride sheep in front of an adoring crowd.  
Free admission. Free parking. Free entertainment. Is there any doubt that the Brown County Fair is one of the most welcoming in the state? Traditional fair elements like art exhibits, livestock judging and free daytime stage entertainment will occur, but there are also some more … unique events. The Super Farmer competition features wheelbarrow racing as well as skid bale stacking, bale throwing, and steel post driving contests, while the baby-crawling race and the diaper decoration contest ensure that the Brown County Fair stands out amongst its peers. Add in the seven nights of events including concerts and a rodeo, and you'll see why this fair touts itself as a place "where friendships are created."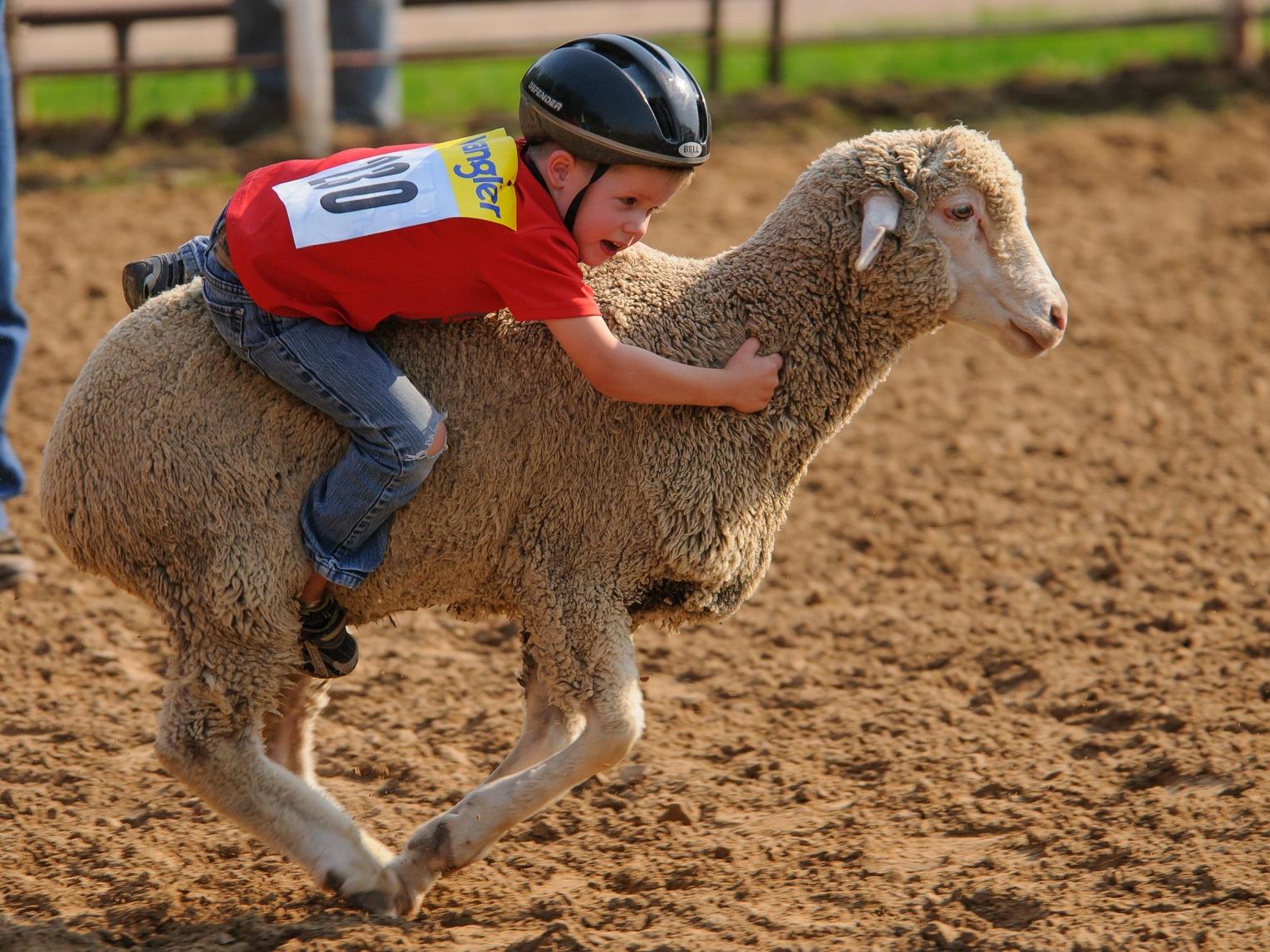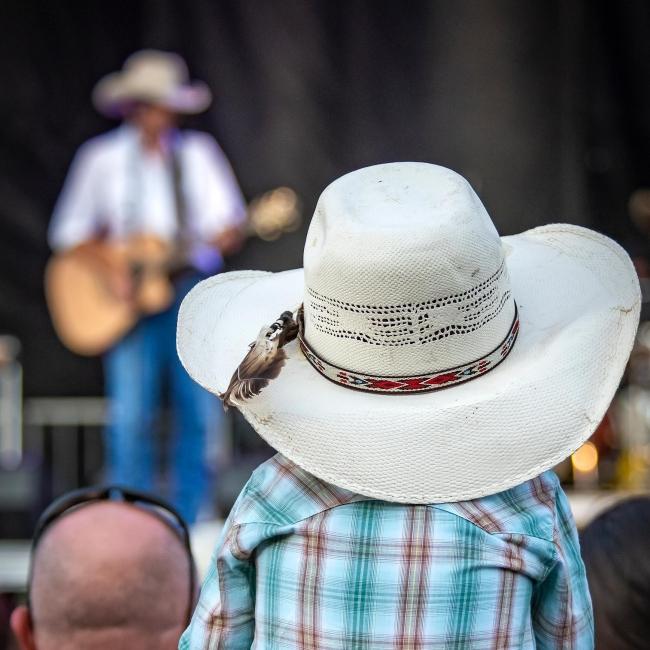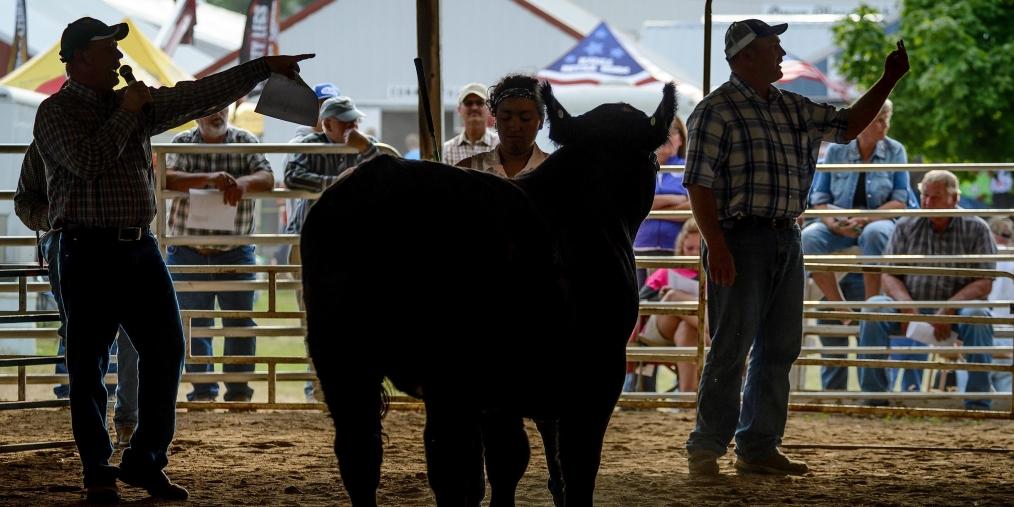 The biggest South Dakota fair west of the Missouri River takes place every August in Rapid City. Spend your day sampling delicious food and checking out exhibits for all ages before capping off each night with concert, rodeo, or motor event, including the always-popular demolition derby. During the day, check out the German Tent, livestock and, if you plan correctly, the chaos that is pig wrestling. If you can't get enough of the carnival rides during the day, a special "extended hours" pass is available because the only thing better than fun is, well…more fun!
Once a year, six blocks of Mitchell's Main Street get blocked off and transformed into a wonderland of amusement rides, vendors and—of course—the deliciousness that can only come in the form of carnival food. Be a-maize-d as you take in the splendor before dancing the night away in the Corn Palace to a variety of live acts. Whatever your preferred musical era or taste, you're likely to find a concert that's just your style. And, yes, delicious corn is available from vendors just outside the palace.
Potter County isn't the only place with Cow Patty Bingo. Folks come from miles around to the Sully County Fair in Onida to see if a cow can win them a fortune, but there are plenty more reasons why people have been annually flocking to the "Biggest Little Fair" for almost a century. Hungry visitors will love the Rib and Chili Cook-Offs. You don't need to be an official cowpoke to enjoy the Cowboy Fast Draw or two nights of rodeo that include Mutton Bustin', a sport where young children (safely sporting helmets) compete to see who can hold on to a running sheep the longest. Other events range from entertaining (the variety show and talent show are both consistent crowd-pleasers) to just plain fun (the Frying Pan and Tire Toss contest). Kids will love the inflatable carnival while those hungry for some exercise can get some fresh air at the Beaba Bike Ride or Kaelie's Kolor Run. A laser tag course, antique tractor pull and more await those looking to make some fond and lasting fair memories in Onida.
The South Dakota State Fair transforms the town of Huron into a celebration of all things South Dakota and otherwise! Munch on a funnel cone or other treats from the midway—the place where you'll find carnival games, rides, entertainment, and food booths—as you check out  a wide variety of vendors, live music, livestock, art and more. Classic cars, cheese sculpting, and arm wrestling competitors make up just a few of the interesting experiences available at what locals call "The Big One". Don't forget to get your tickets for an evening at the legendary outdoor grandstand 
It may be no fun to sense the summer's end, but it's best to make the most of it by treating yourself with a trip (or several) to one of the state's many fairs. With such a wide variety of entertainment available during fair season in South Dakota, there's no reason why you shouldn't spend at least one day walking in the sun with something delicious in your hand and a smile across your face.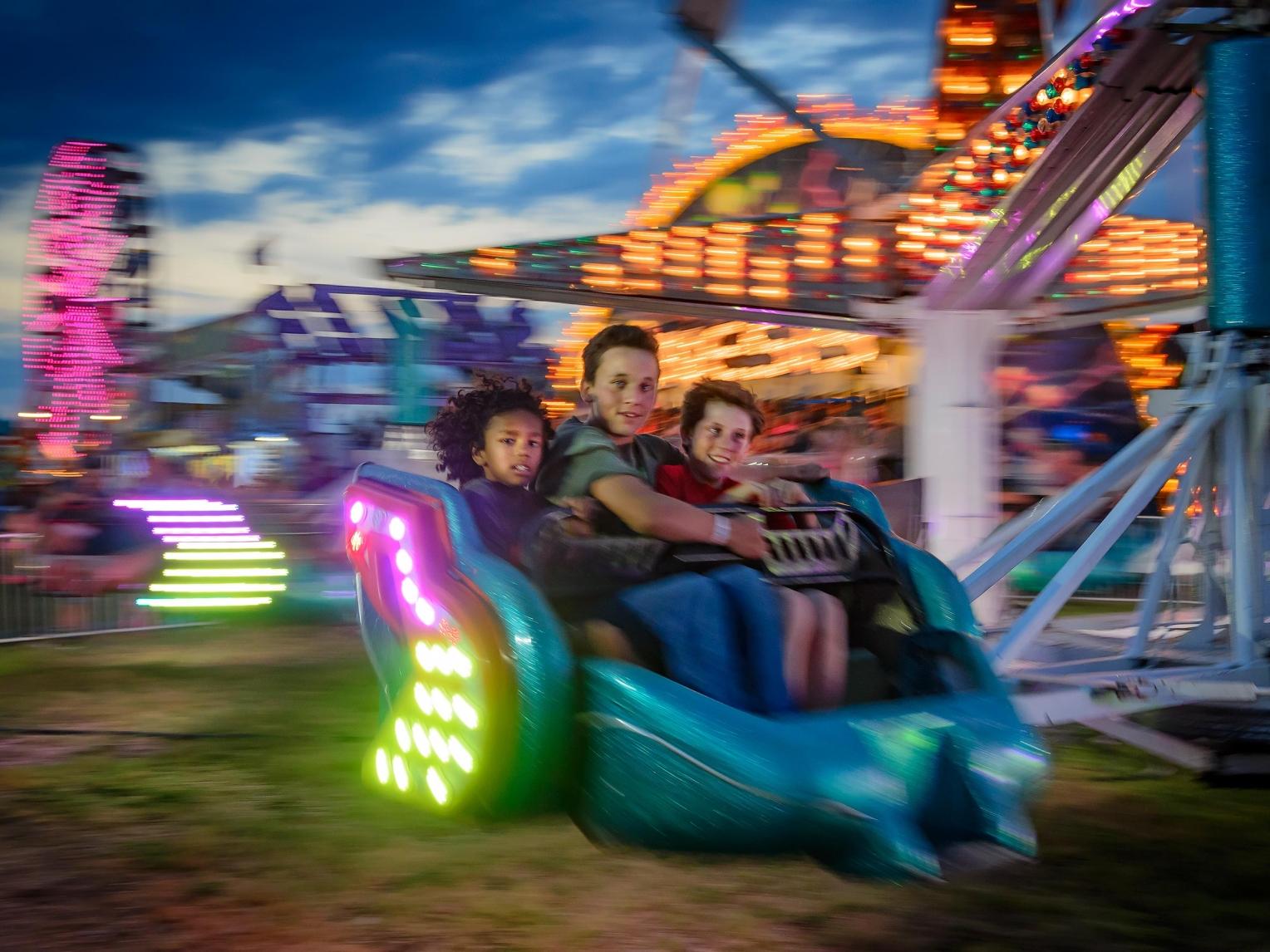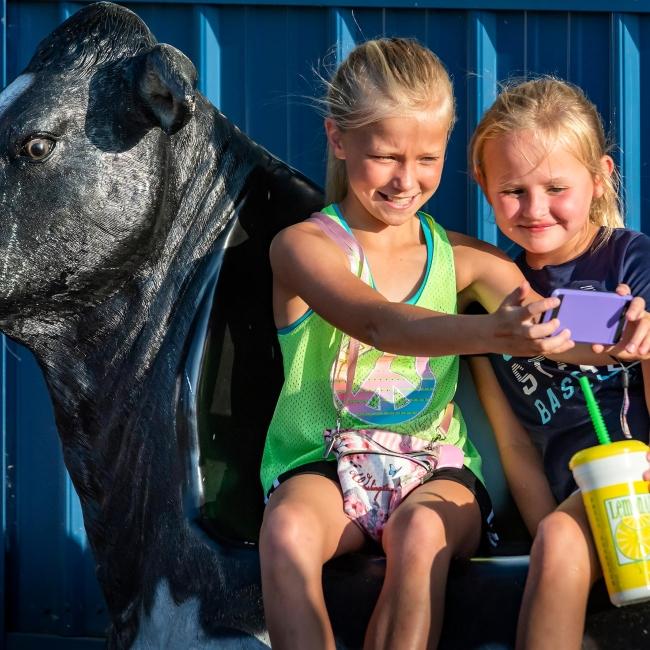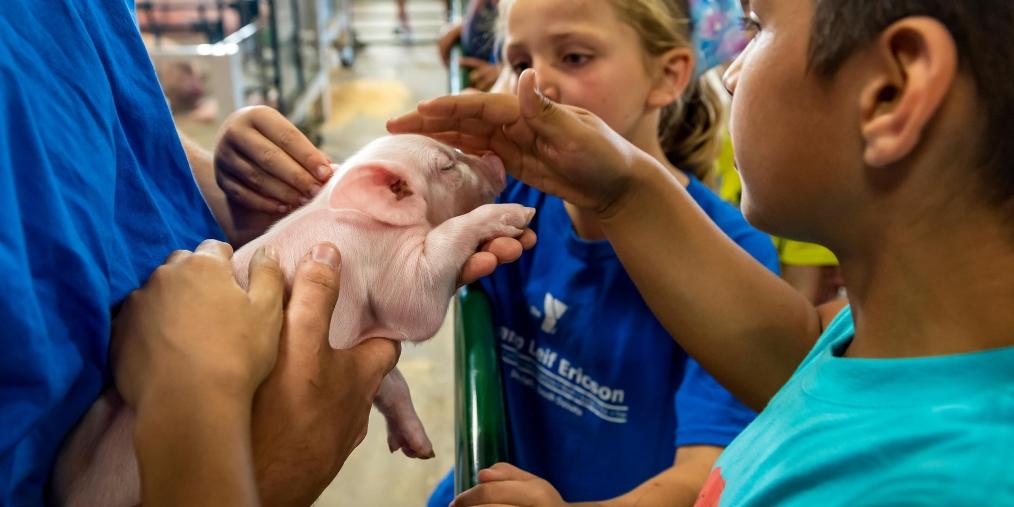 Start Planning Your Next Trip to South Dakota