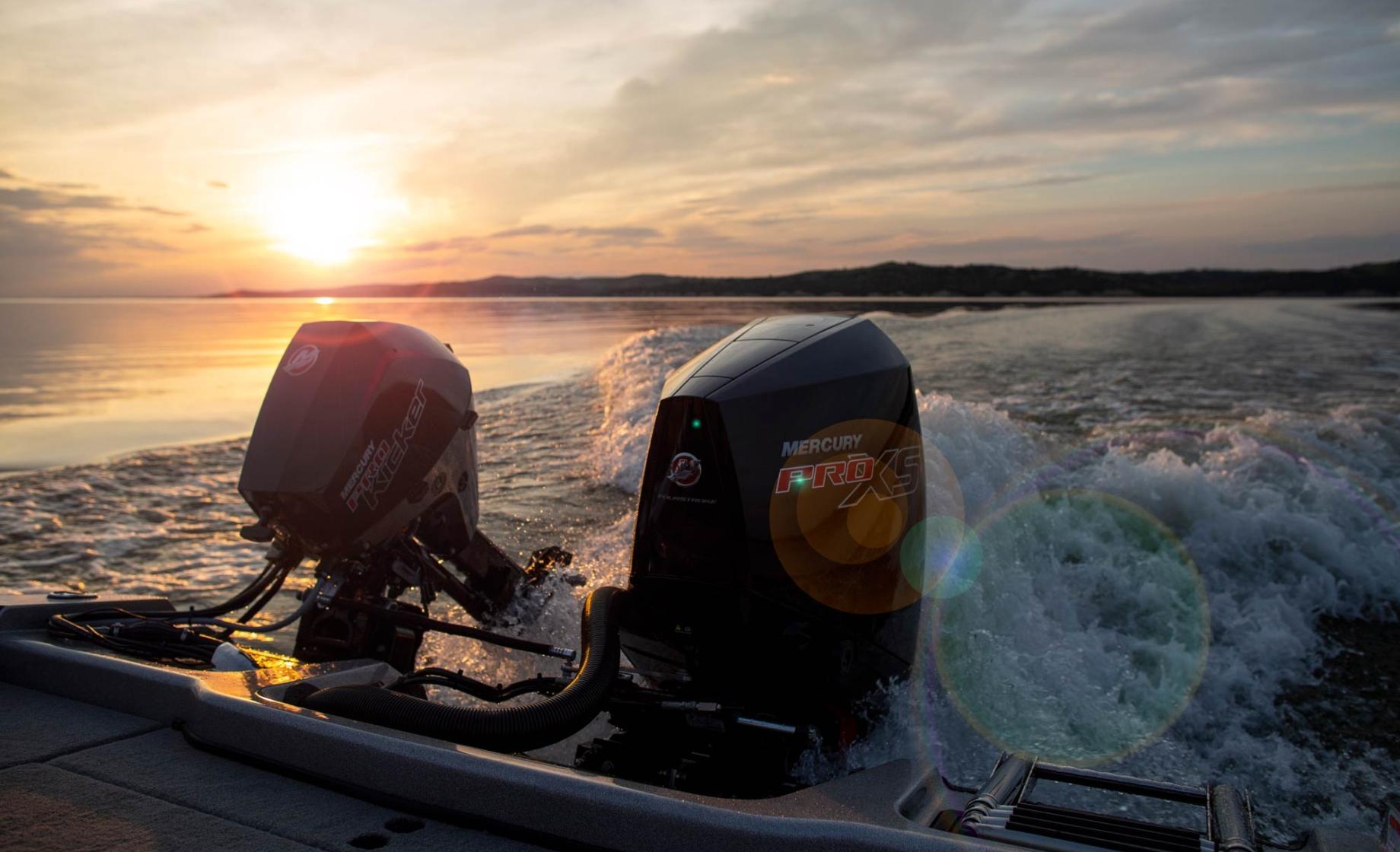 We had no idea that the temperature would be well into the upper 90s the weekend we had planned for our getaway. However, Lewis and Clark State Recreation Area has so much to offer that it was easy to adjust our plans and arrange appropriate activities throughout the day to make the most of the cooler mornings/evenings and hot afternoons.
We arrive in the late afternoon on Friday, set up our camper, and head into town to pick up all of the grocery items we had forgotten. The beauty of this state rec area is that you are just 9 minutes from Yankton, SD, allowing you the chance to grab anything that didn't make its way into the camper before leaving home. One quick pit stop later, we are back at camp, grilling up an easy dinner before heading out on the lake for a sunset boat ride.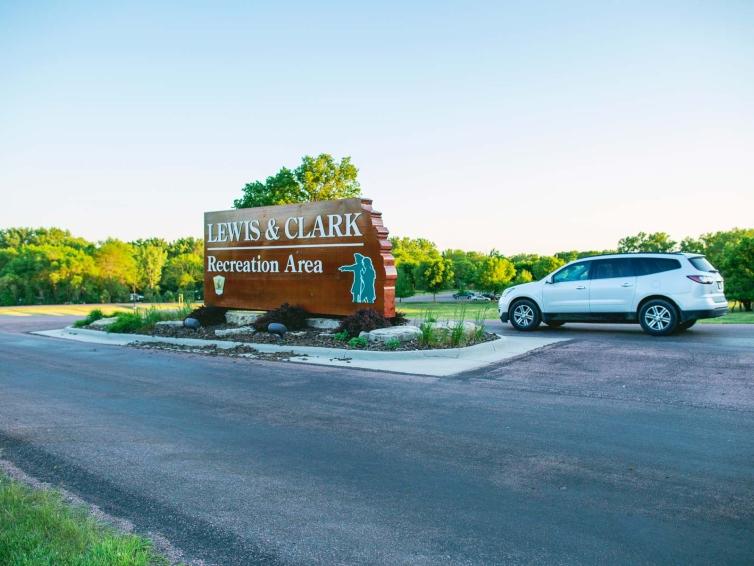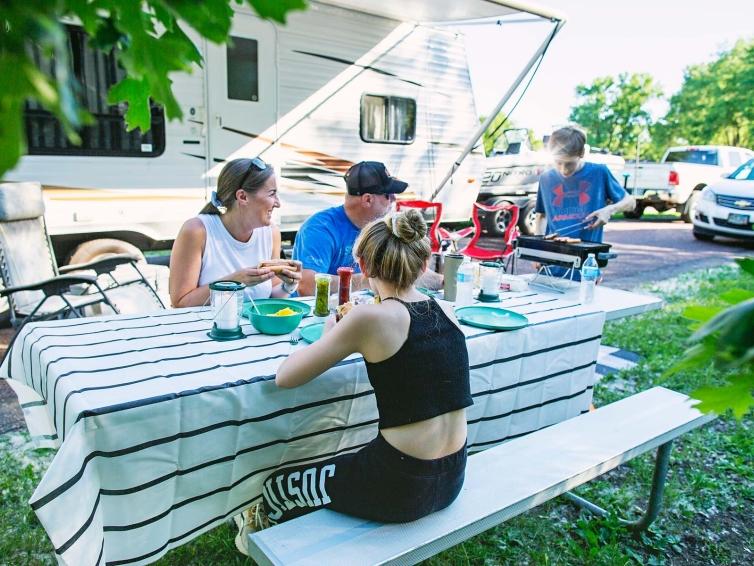 We love to take advantage of the evening hours on the lake during these extremely hot temps.  There is also generally less traffic at the boat ramp and on the water. Plus any wind that may have appeared during the day, often dissipates in the evening hours.  Not to mention, you just can't beat a South Dakota sunset view from the lake.  Don't have a boat or don't want to bring yours along? You can rent pontoons and power boats, as well as swim mats and tow tubes, at the Lewis and Clark Marina or other area rental companies as available.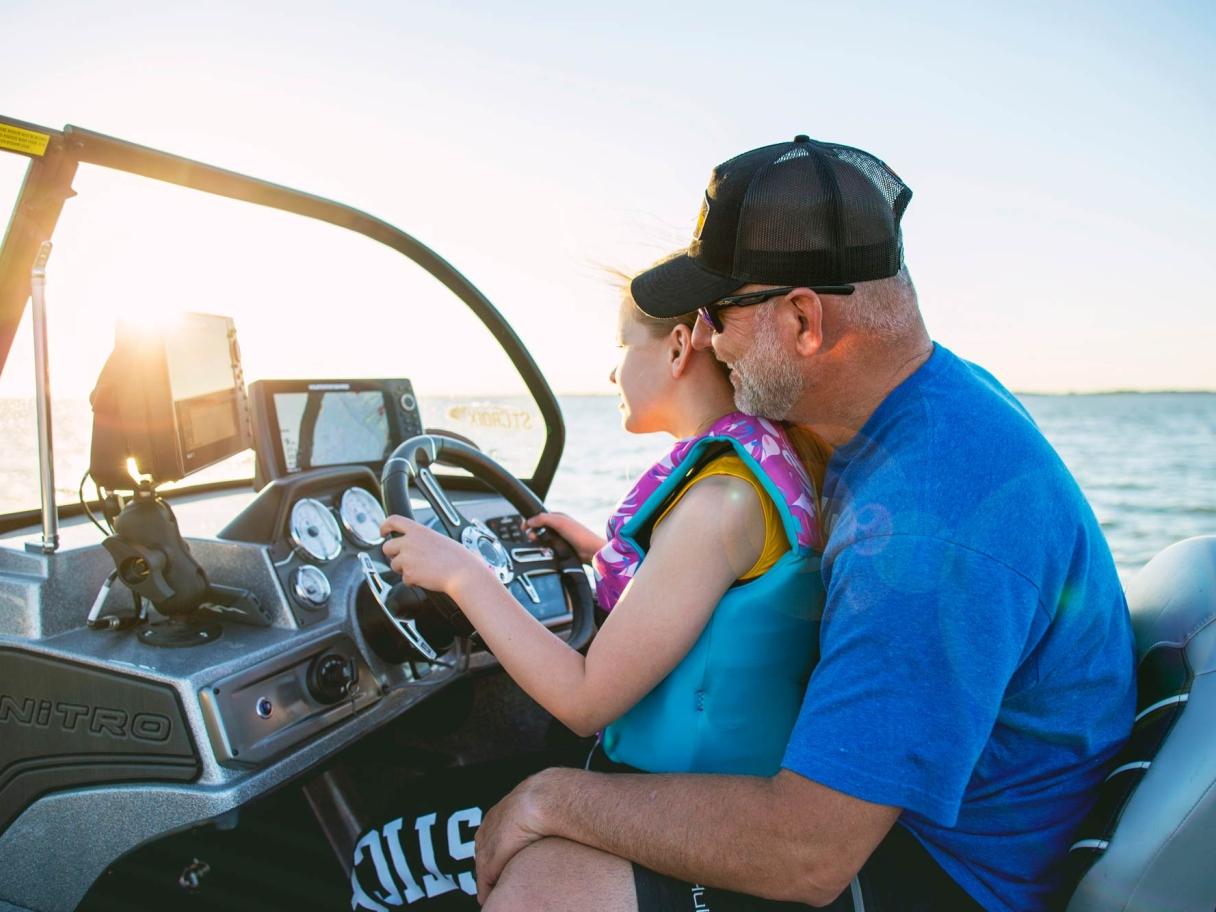 After breakfast on Saturday morning, we decided to take advantage of the cooler temps and go on a morning hike. Due to the sun already being out in full force, we selected the Gavins Point Nature Trail.  You can park at the trailhead located just north of the Gavins Point Boat Ramp or walk directly from your campsite if you are looking for a little bit longer hike. This trail is a 1.2 mile loop that is mostly tree-covered, offering lots of shade and a break from the hotter temps. There is some change in elevation, but the views from the top are worth the incline!  Your first peak gives you a beautiful view of the Gavins Point beach. Climb a little bit further to the scenic overlook shelter and take in a breathtaking view of the lake!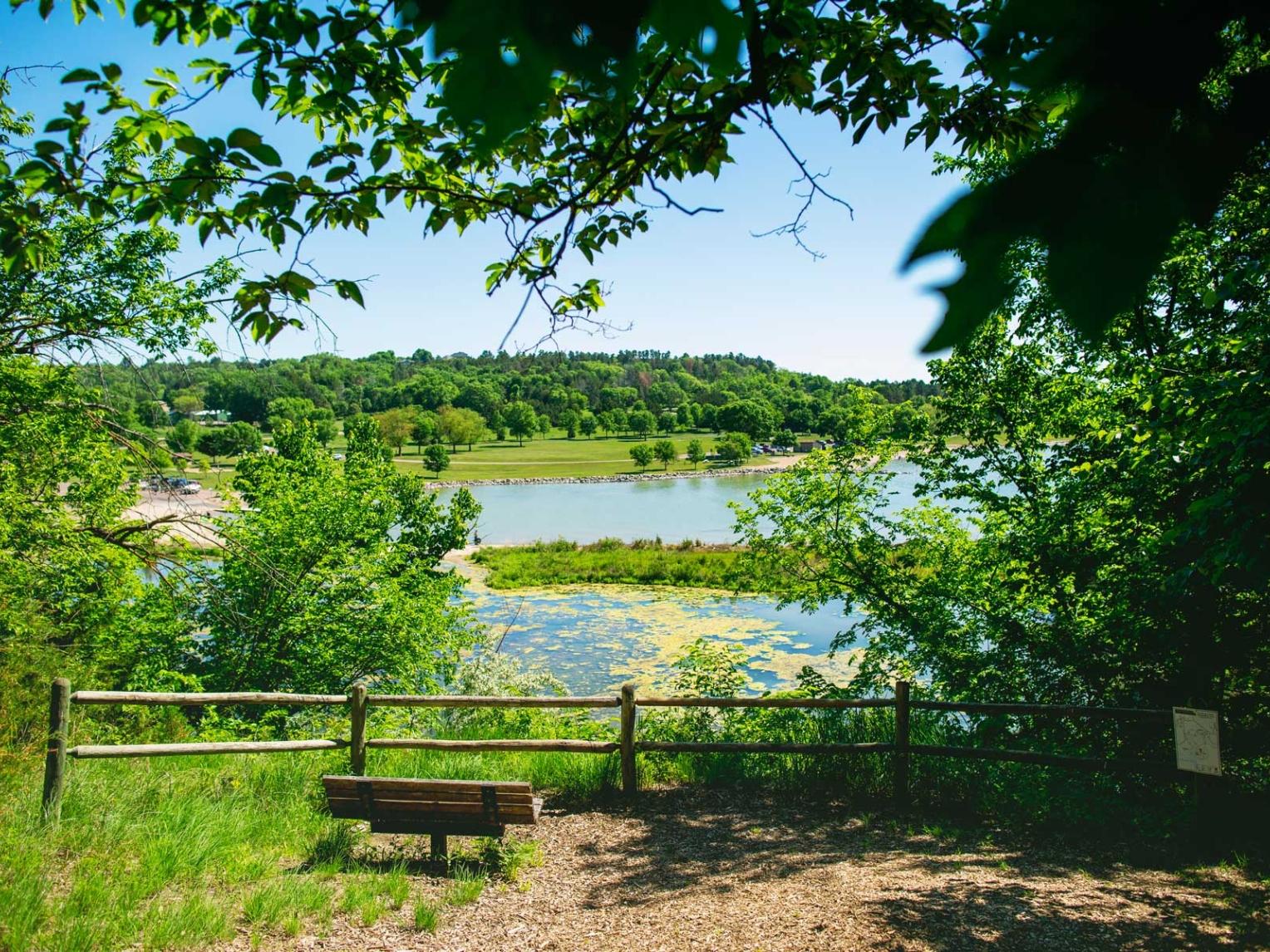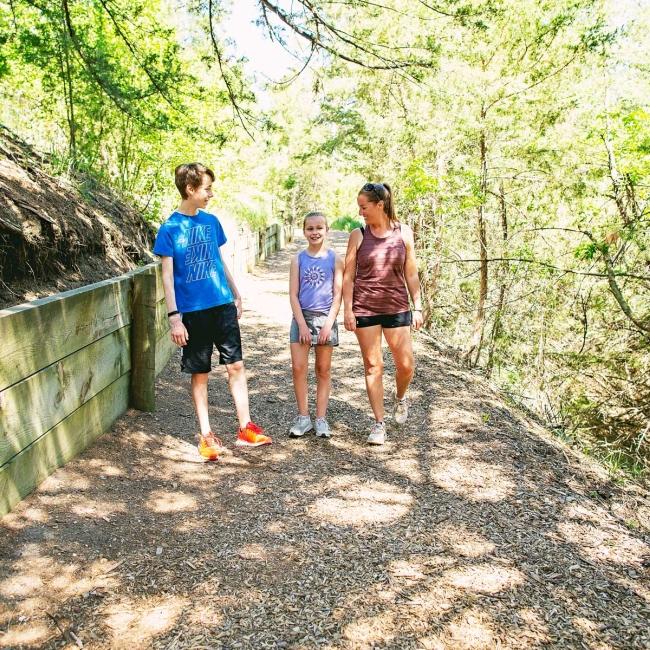 After lunch, we decided to beat the heat by heading down to one of the many beaches along the shoreline of Lewis and Clark Lake. What we love about this campground is that there are many larger and smaller beaches sprinkled throughout, offering many opportunities to find the perfect spot and allowing for the type of swimming experience you prefer for your party size!  On this afternoon, we found one of the beaches that is only accessible by bike trail, and spent a couple hours floating offshore and enjoying every wave that would come in from the recreational boaters out on the lake!  Many of the beaches also have trees to allow for some shade cover, if desired.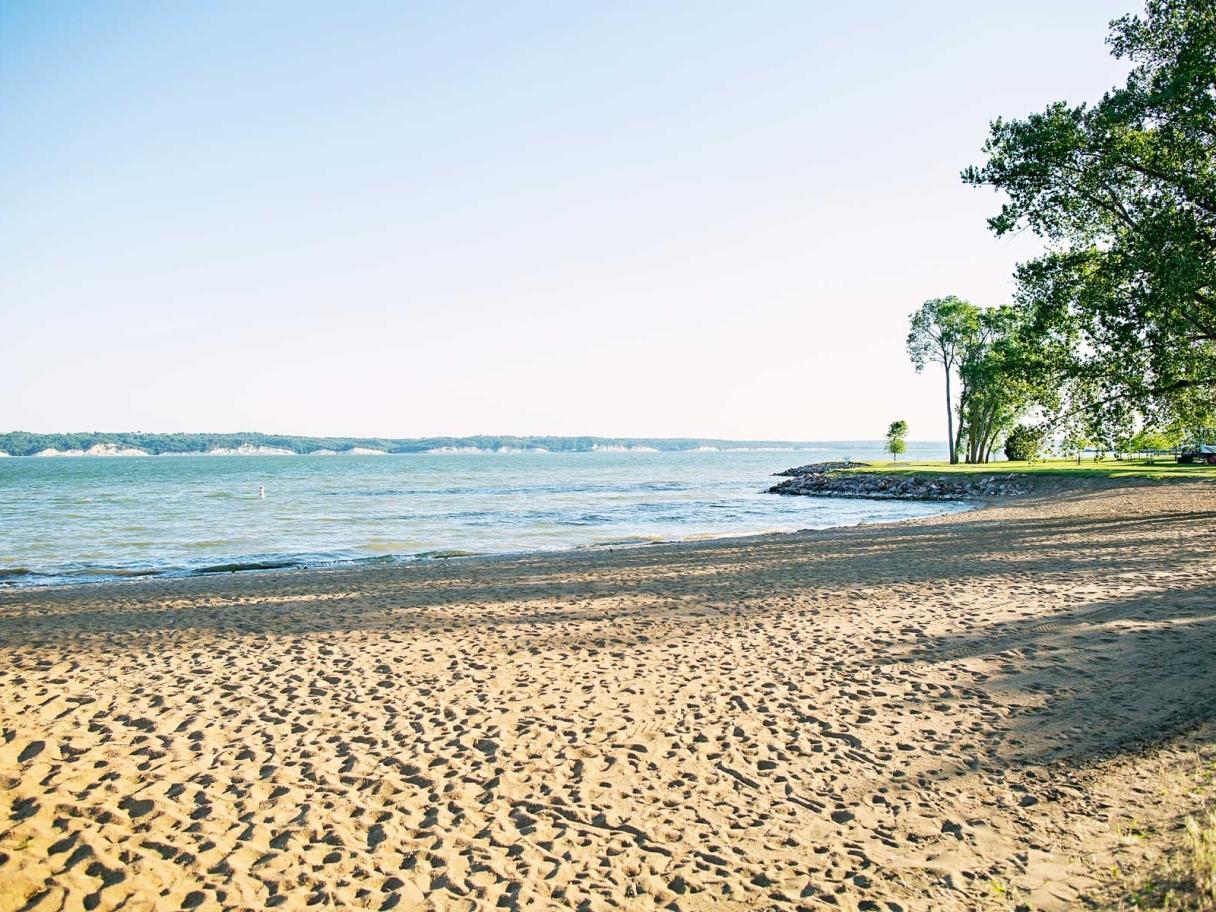 On Saturday evening, we decided to grab our bikes and take a ride on the Lewis and Clark Bike/Pedestrian trail.  We love to head down towards Hobie Cat beach and see all the catamarans parked along the shoreline. This trail offers slightly over 9 miles of blacktop riding, half of which is along the lakeside with gorgeous views as you ride or stroll. The trail is mostly flat and includes a great mix of sun and shade. Time it just right and you may even encounter some wildlife as you go!  We almost always see deer within steps of the trail the closer it gets to sunset and beyond.  Pack a headlamp and stay out past dark for an adventurous experience or head back to camp for some s'mores over the fire!  Can you really say you went camping if you didn't eat s'mores?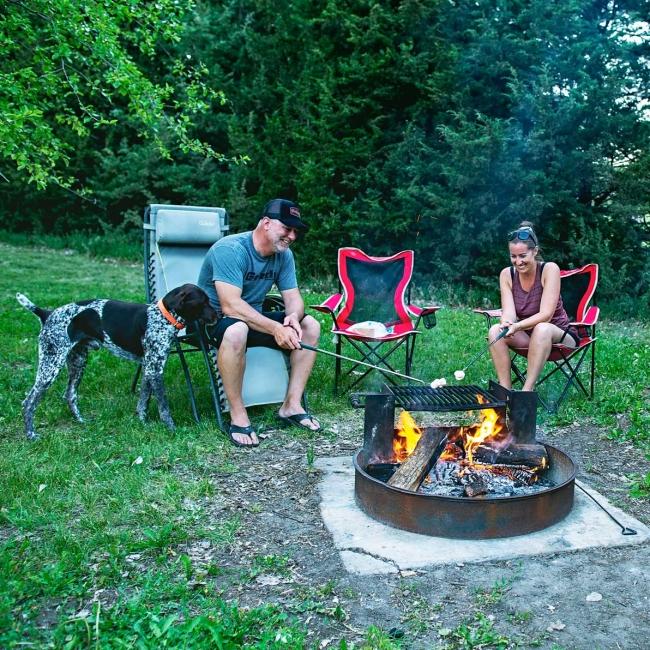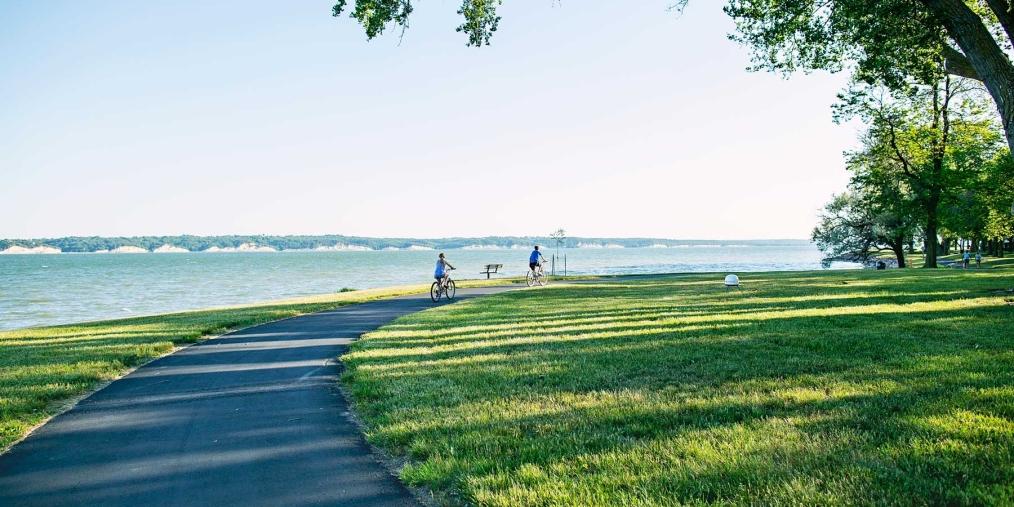 On Sunday morning, the temps were already well into the upper 80s, so we decided to adjust our plans and head indoors to check out the Gavins Point National Fish Hatchery and Aquarium. It's just one of the 70 fish hatcheries located nationwide!  The indoor aquarium is air-conditioned and offers a glimpse into all the aquatic life you can find at Lewis and Clark Lake and the local Missouri River system. Once you make it through the aquarium, you can head out back along the nature path that will lead you to the rearing ponds/stock dams for a guided tour and fish-feeding opportunities!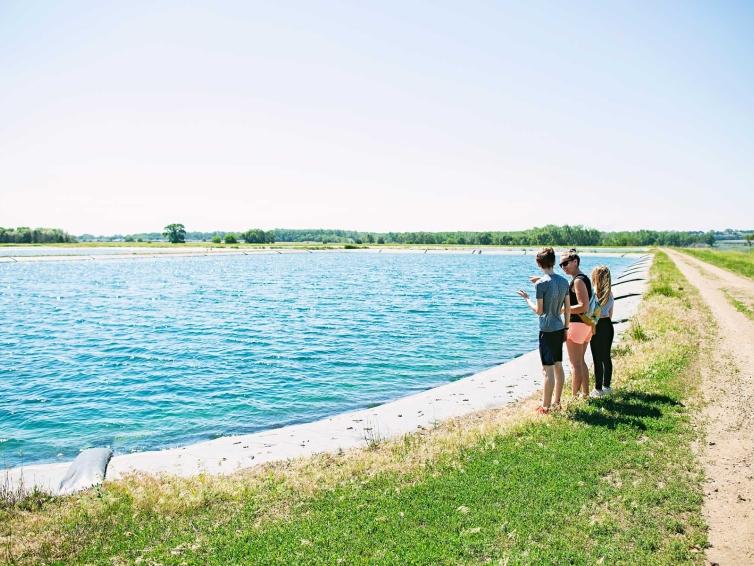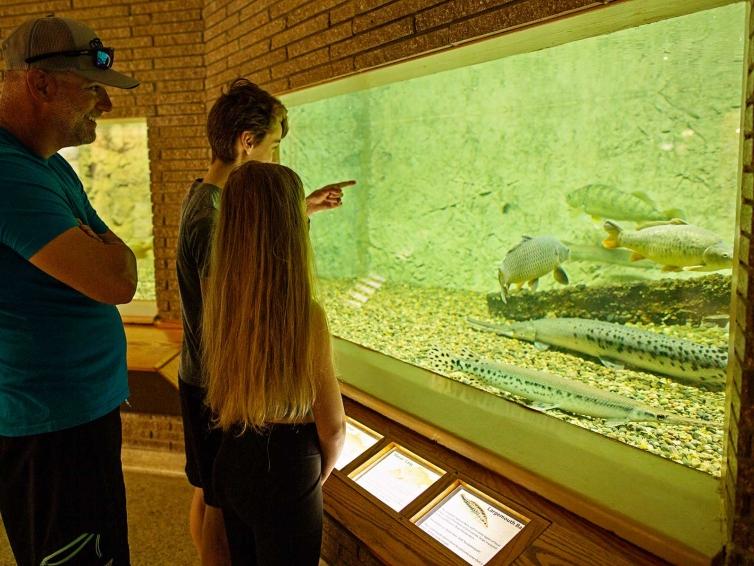 A trip to Lewis and Clark State Recreation Area isn't complete without a stop at Gavins Point Dam. Park at the dam and head over to the railing for a glimpse at the fish you can see below! Often times you can see gar and carp swimming below, plus the occasional paddlefish jumping out of the water with its unique spoonbill! We like to refer to this as "Midwest Whale Watching"! My family could sit for hours and watch the paddlefish jump and splash back down into the water. In June, archery paddlefish season opens. During this time, you will see archery tag holders down below the dam atop platforms on their boats, bows in hand waiting for their opportunity to get a paddlefish! We love to watch them take their shots and see how successful they are!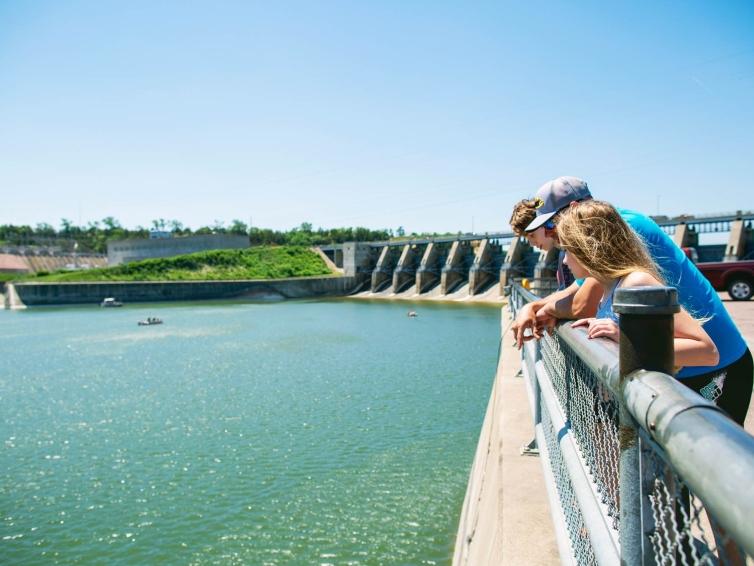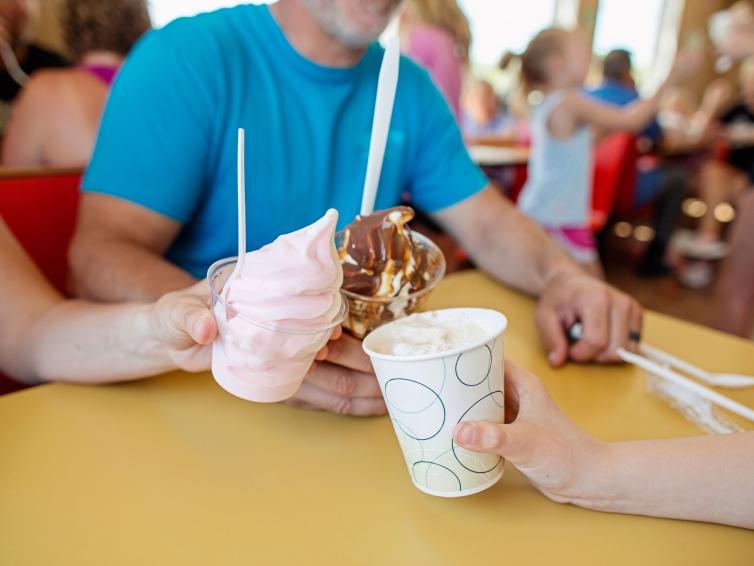 Lastly, the perfect trip always ends with a visit to the Dairy Dock for some lunch and ice cream treats! They have huge sundaes, shakes, and cones with many unique flavor combinations!  We have been there so many times, but I have yet to try the same thing twice. Definitely the perfect way to end the trip, with full bellies as we head back home.
Planning a longer trip? Or want to swap out the items above for something else that might interest your family more? Lewis and Clark State Recreation Area has so much to offer, it's impossible to fit it all into one weekend.  Here are a few additional ideas should you decide to extend your stay or come back again!
• Bring your bow and take advantage of the 28-target NFAA (National Field Archery Association) certified archery range nestled among the trees.
• Try your luck at Laser Tag at the Laser Barn.
• Enjoy the 1.2 mile (one way) 9-hole disc golf course on grassy terrain. 
• Live it up at Karttrax Family Fun Park for miniature golf, bumper boats and go-karts.
• Book a guide and head out fishing for the day — we recommend The Walleye Guys — or head to one of the fishing piers or shore access points to try your own luck!
• Rent or bring your own kayak. We recommend kayaking at Lake Yankton, where no gasoline motors are allowed!
• Head over to the Cottonwood and Shipwreck Bar for an evening of live music on the patio!
Discover why visitors love Lewis & Clark State Recreation Area