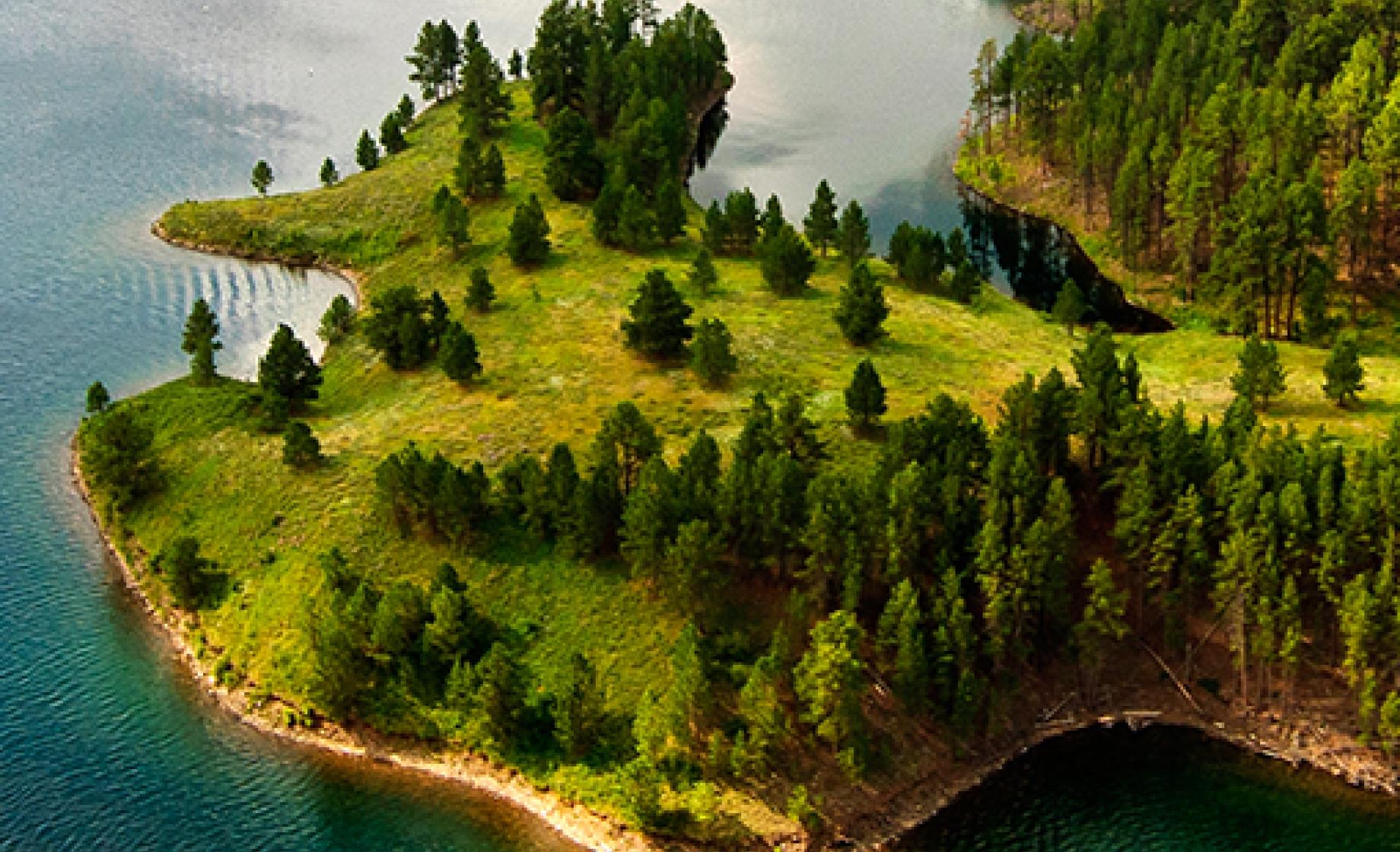 The Black Hills hold many wonders, both natural and manmade. From Rapid City, start your scenic journey on Iron Mountain Road (US Highways 16 and 16A) through Keystone. The road itself is an engineering feat. Highlights include the pigtail bridges, named for their unique shape, and narrow tunnels carved from the mountains. Hook up with Highway 87, the famous Needles Highway. This route is loaded with spectacular granite spires and features the Needle's Eye rock formation. (Be sure to check tunnel sizes beforehand.)
After this incredible drive, head south on Highway 385 to Crazy Horse Memorial. The world's largest mountain carving depicts the Lakota leader Crazy Horse and celebrates Native American culture. From Crazy Horse, travel south to Custer and west to Jewel Cave National Monument. Glittering calcite crystals give the cave, the second largest in the world, its name.
Hiking and mountain biking trails are found throughout this area. The 109-mile George S. Mickelson Trail (for hiking, biking and horseback riding) extends the length of the Black Hills. It offers a great outing for outdoor enthusiasts of all ages and abilities. Rock climbing in the Needles area is another popular pastime. Outfitters are available. Stay overnight in Custer.